Hi there, Cooking on the Front Burner has been around since 2011. These all time top ten recipes might be a few of your favorites or maybe some new recipes to try!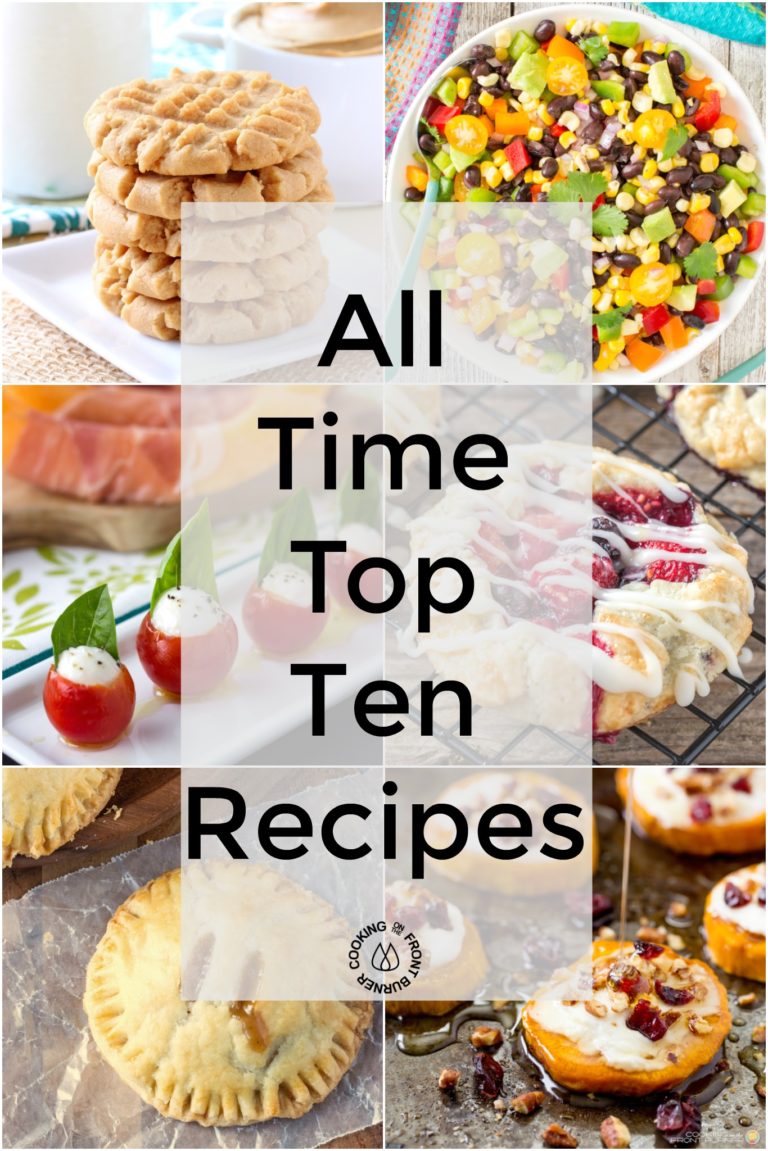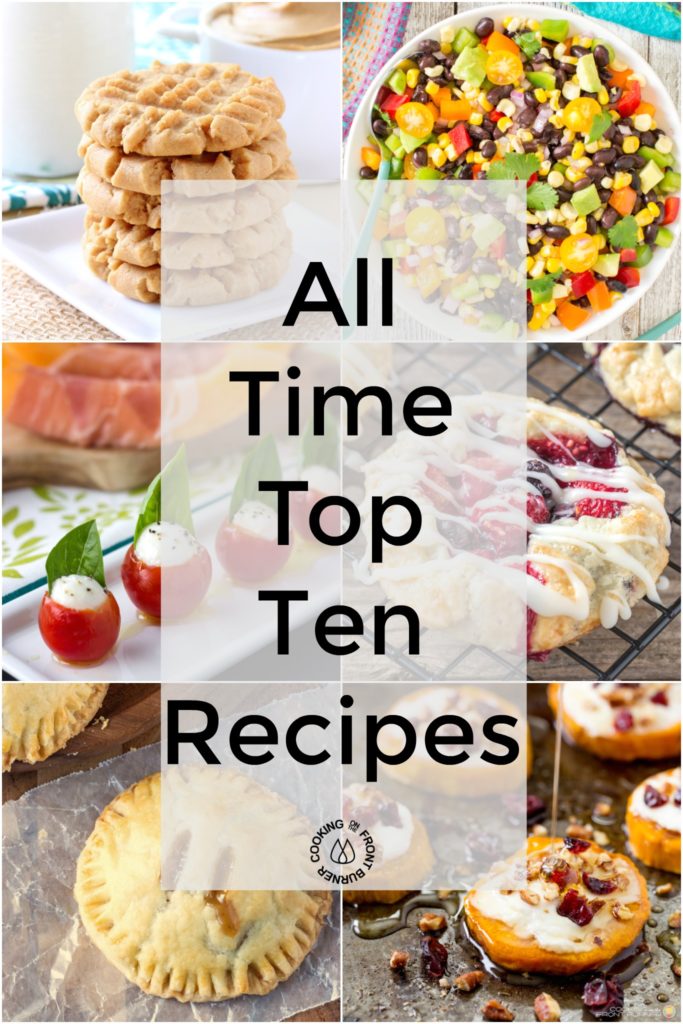 ~All Time Top Recipes~
I'm taking a break from a new recipe today since I am on vacation and sharing with you the all time top recipes from the blog. Every once and awhile I like to take a look to see what is still trending and what is the most searched recipes.
There seems to be a wide variety across the board with sweets and savory items with everything from appetizers, breakfast, side dishes and some desserts. Hope you enjoy this collection and see a familiar favorite or something new to try.

In no particular order:
All Time Top Recipes from Cooking on the Front Burner
These top ten favorites from the blog might be one of your old favorites or be something new to try!
At the end of every year I do a round-up of top recipes. Here are a few of those links as well. Can't wait to see what will be the top recipes in 2019!
2018: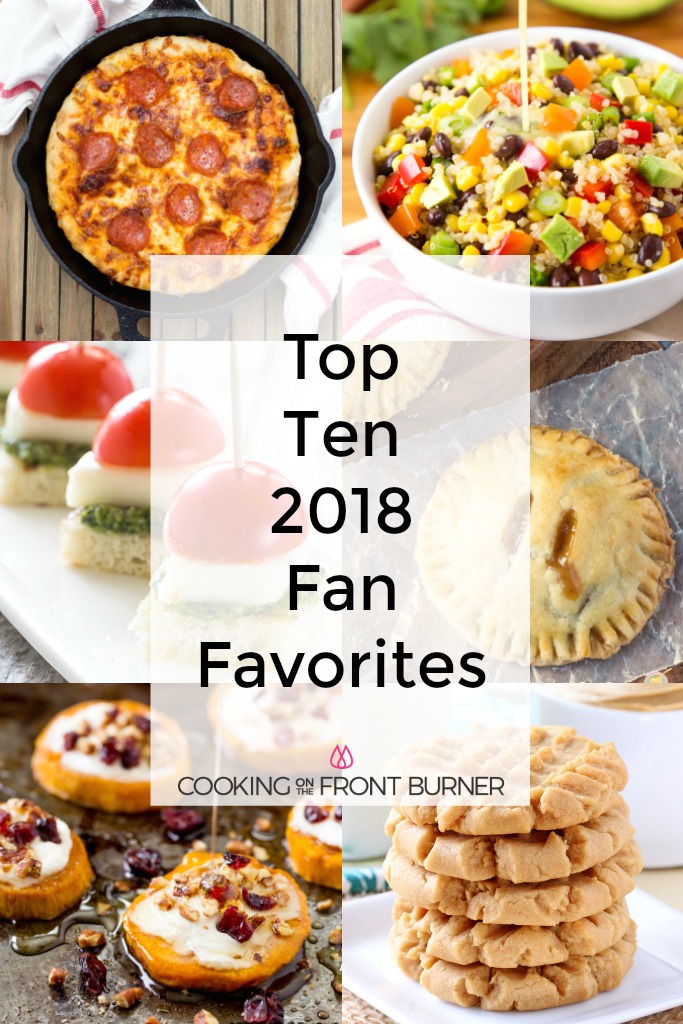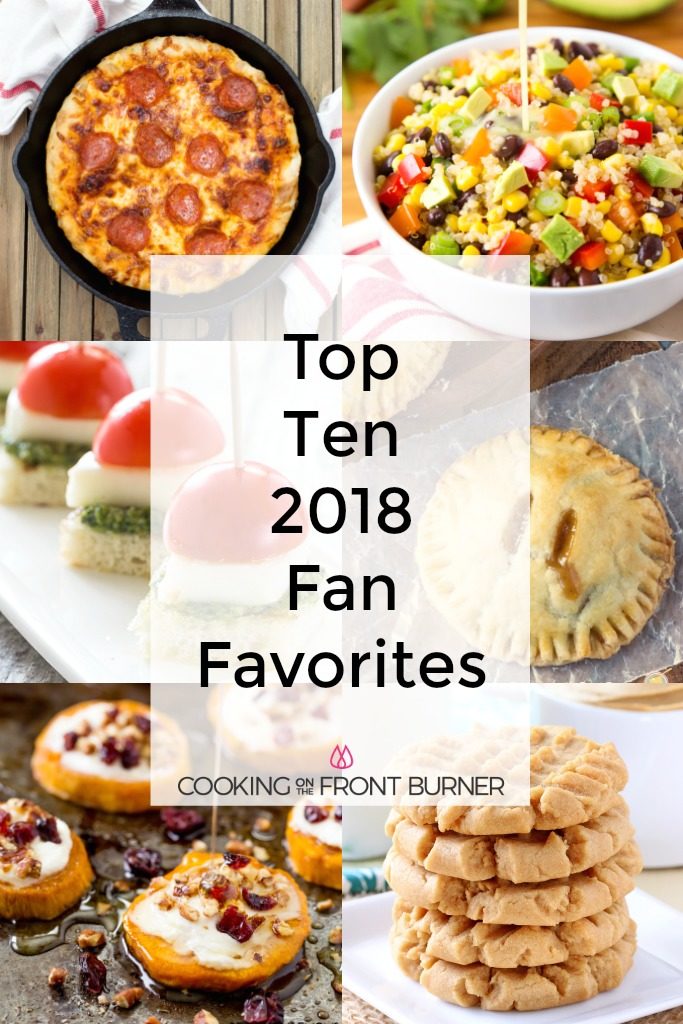 2017: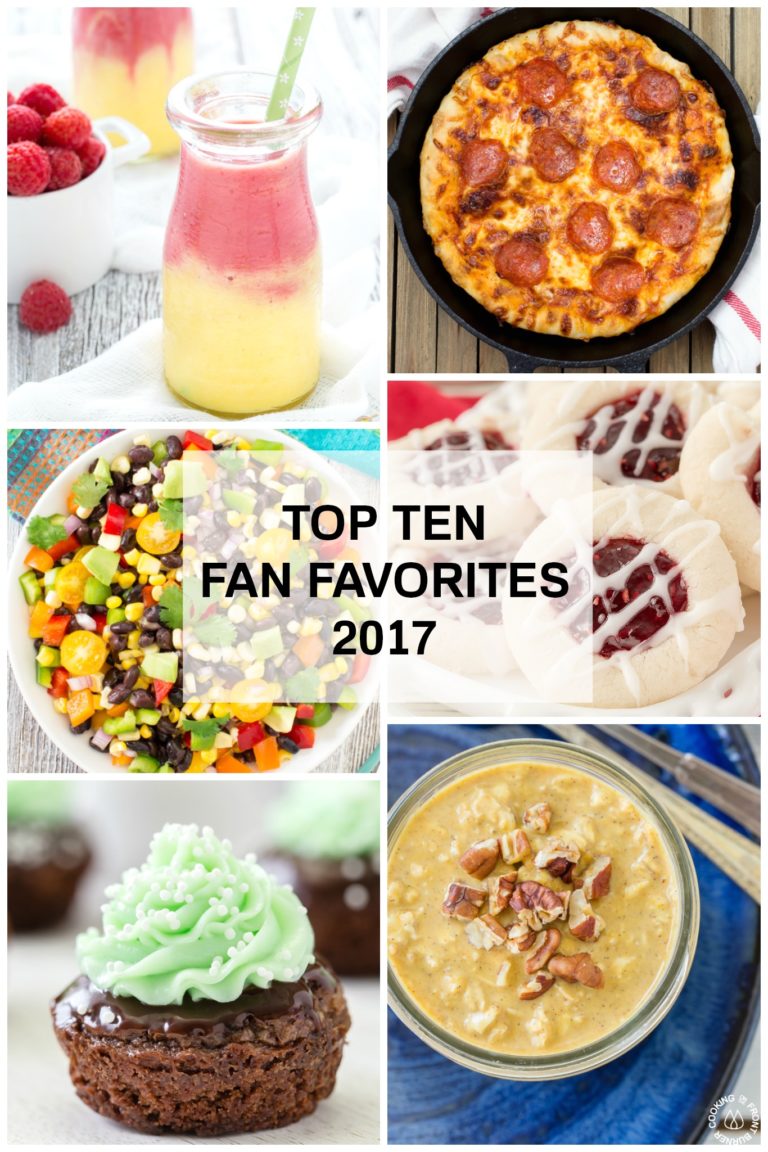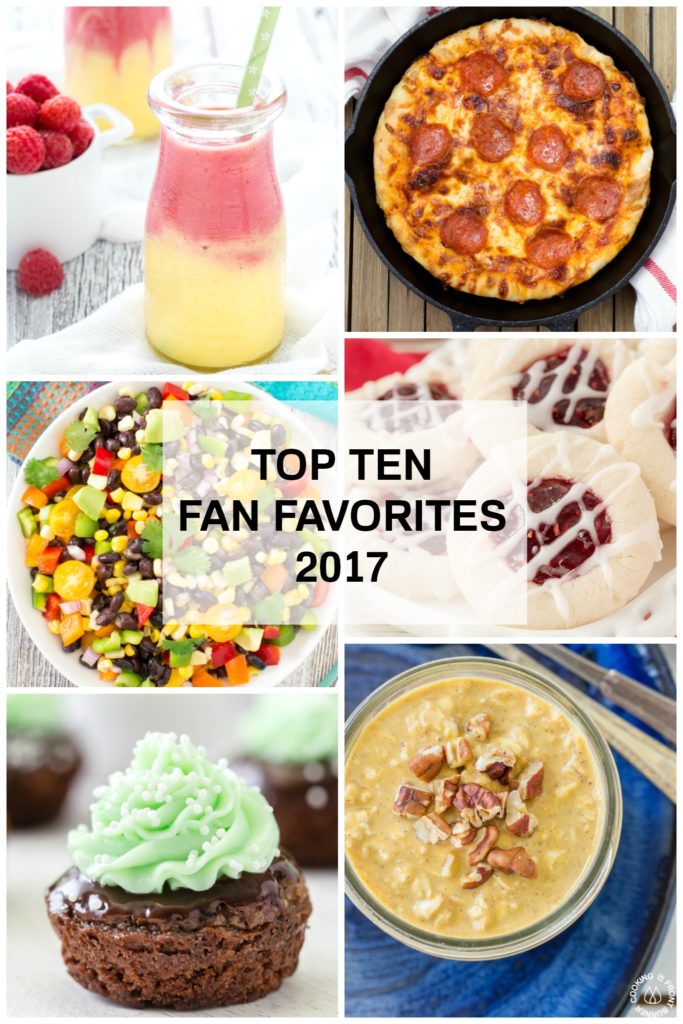 2016: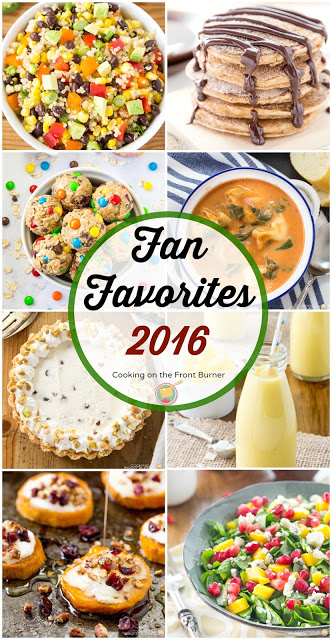 2015: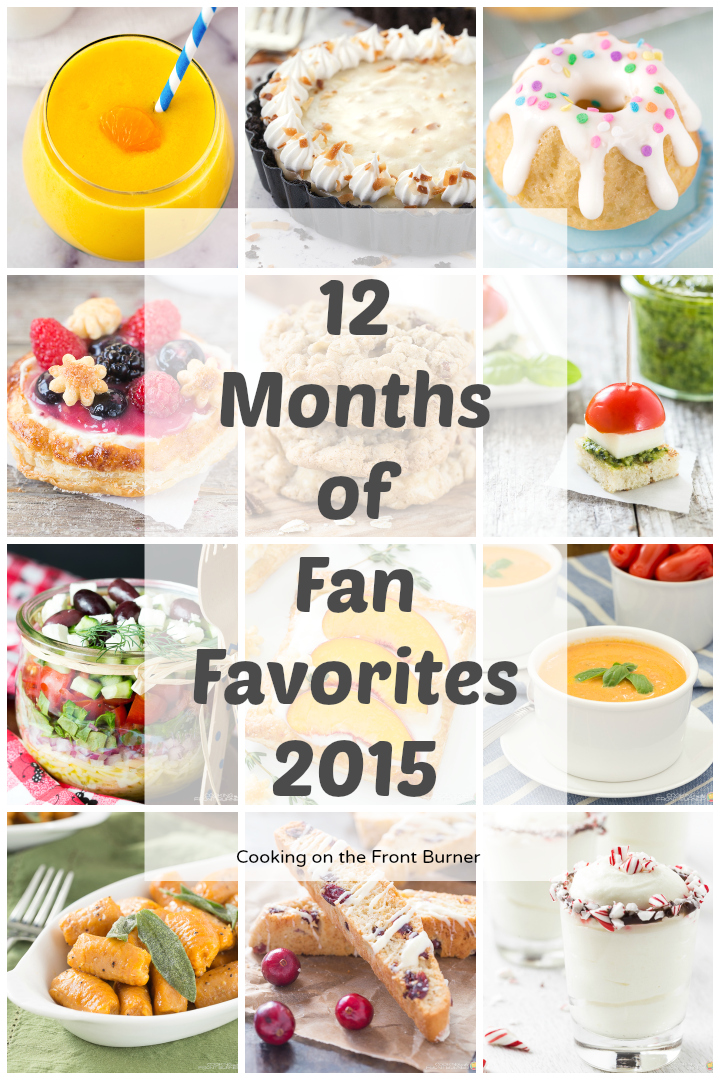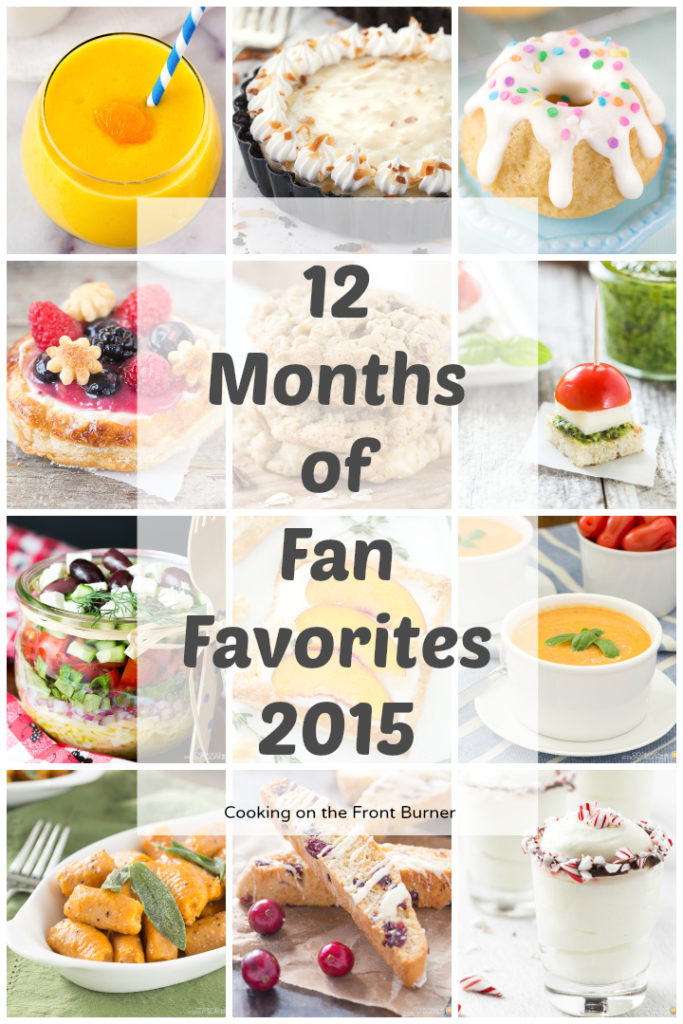 2014: