These easy to make fun appetizers are perfect for summer and can be ready in a snap!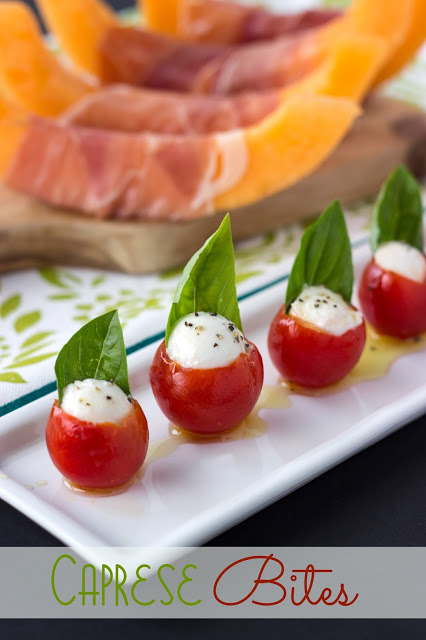 Last night for dinner I did something a bit different... we had no company (though it looks like it, right?) but I wanted to make a couple of fun appetizers before our main course. A friend of mine had recently given me some of her cherry tomatoes (thanks Cheri!) and I still had some fresh basil from our garden.
You know me - I love caprese. I even have a pinterest board dedicated to all things caprese. Making these are super cinchy - cut off a small piece of tomato so it lies flat, then cut a circle with a sharp knife on top and scoop out the innards with a small melon baller. I placed a basil leave in with a halved Ciliegine mozzarella ball . A bit of fresh pepper and olive olive finished it off. So refreshing.
Next up came from the farmer's market. When I went on Saturday, I was so enticed by the smell of melons that I had to have one. The aroma from the stand was heavenly! To dress it up a bit I wrapped a thin slice of prosciutto around it - sweet and salty! This melon actually tastes like candy.
How do you make Caprese Bites?
These appetizers are just cherry tomatoes hallowed out with a melon scooper and stuffed with a mozzarella ball and a leave of fresh basil - drizzle with olive oil - easy peasy!
How do you make the melon appetizer?
Just buy fresh melon and wrap prosciutto around it - so easy! The sweetness and salt of the prosciutto are so good together!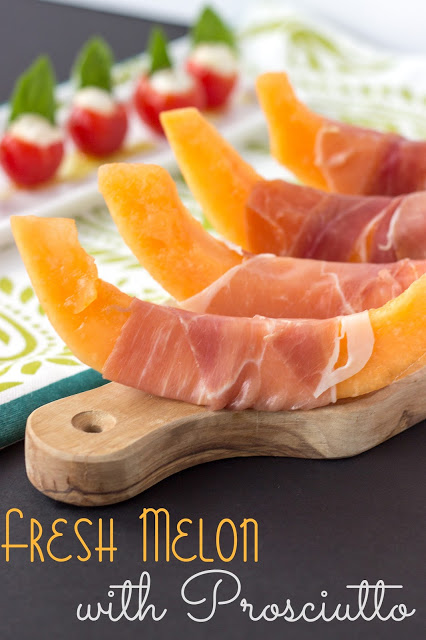 We aren't always so fancy pants around here especially with no company but I just felt like kicking it up a notch tonight. Our main course was ribs (pre-made) and potato salad.
Well, back to the work week! Have a great week!!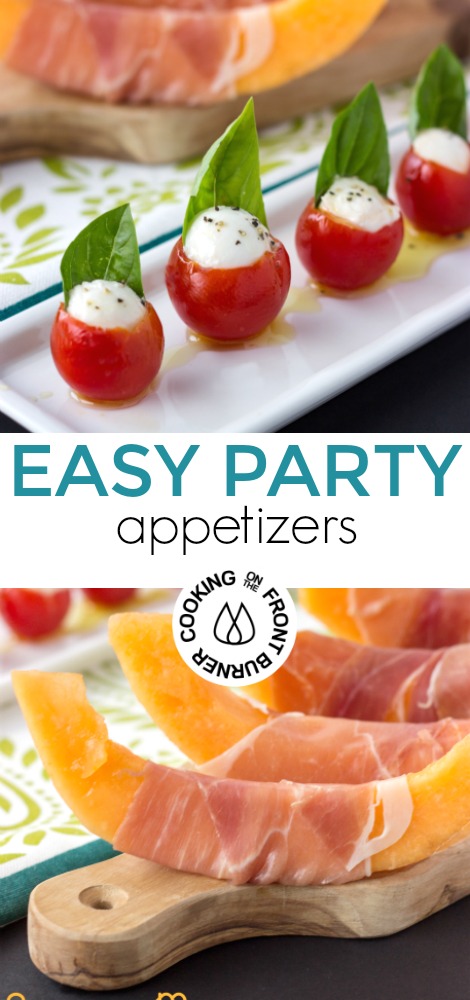 Another appetizer you might enjoy - Caprese Bites with Pesto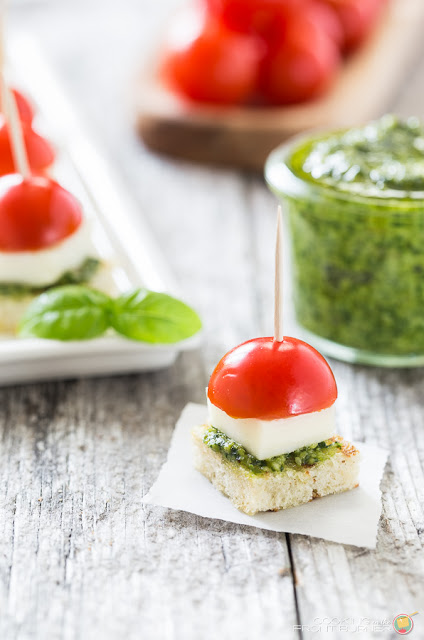 About the Author
Recent Posts
Recipe Index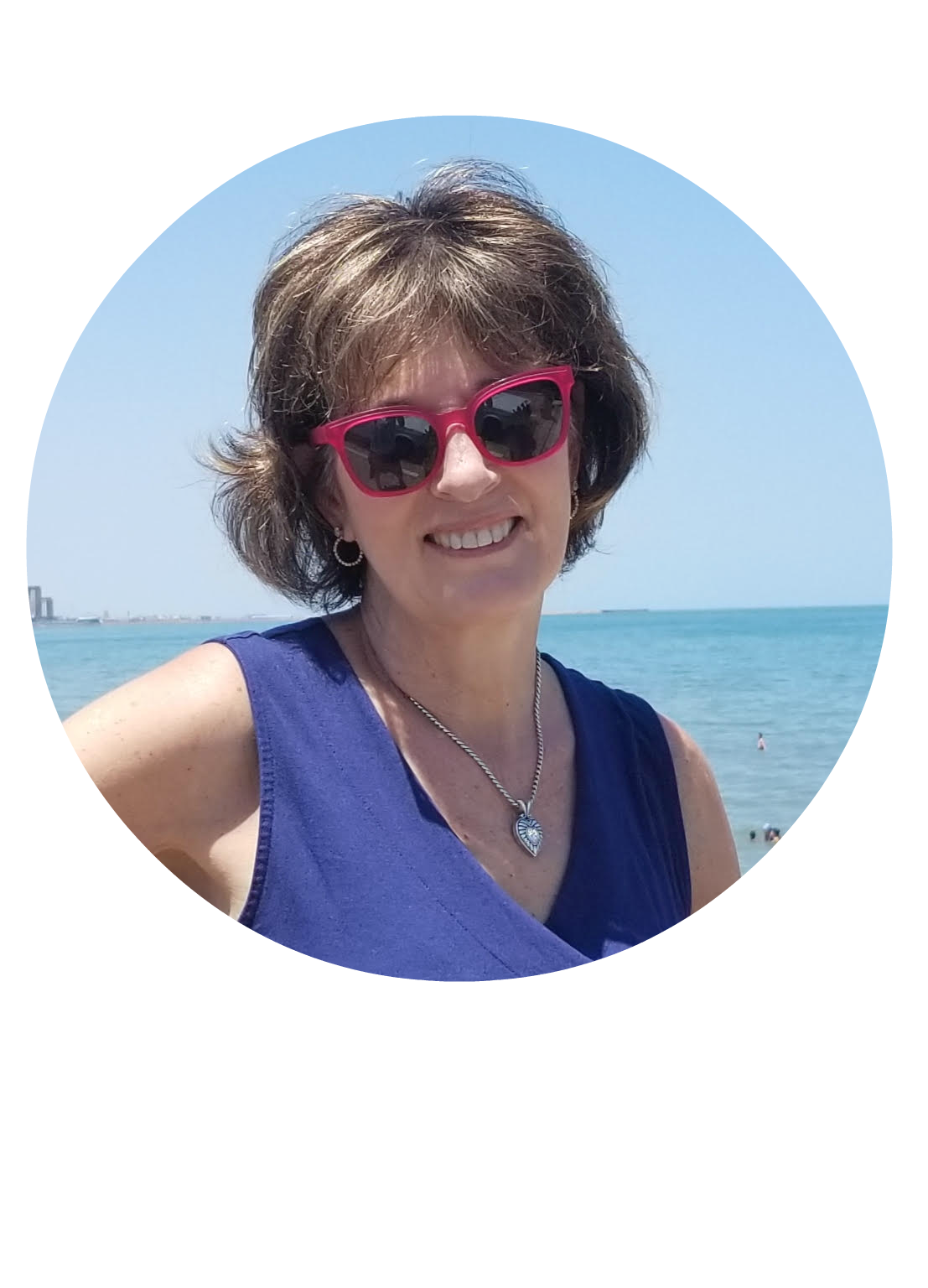 We are all about sharing our love of good food so on the blog you will find easy recipes to enjoy with your family and friends.  We hope to inspire you to host a gathering to create special memories.  Most recipes are step by step so you can feel confident in the kitchen.  Take a look around to find everything from breakfast to dinner and everything in-between!