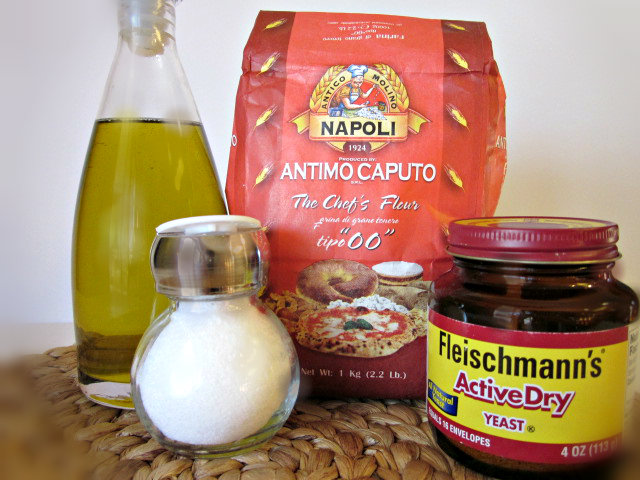 Friday night is Pizza night in our house and one of my new year's resolutions is to get back to homemade and only occasionally have "Papa in the House" (though they do deliver!). We love homemade pizza and now that I have perfected the dough, I want to share that with you. It is really easy with just a few ingredients and you can be creative with your toppings.
While you can use regular flour, it is really well worth trying to find the flour above (if you live in my town you can get it at Zzest - it runs about $4 a bag). The deal with 00 flour is it has a super smooth texture and has great elasticity. Another great benefit is the baked crunchy outer edge (more on that when we make the pizza!)
I usually start my dough about 1 ½ hours before I want to start baking. First thing I do is attach the dough hook on my mixer, fill my mixing bowl with hot water and then empty (I like to think it is best to start in a warm bowl)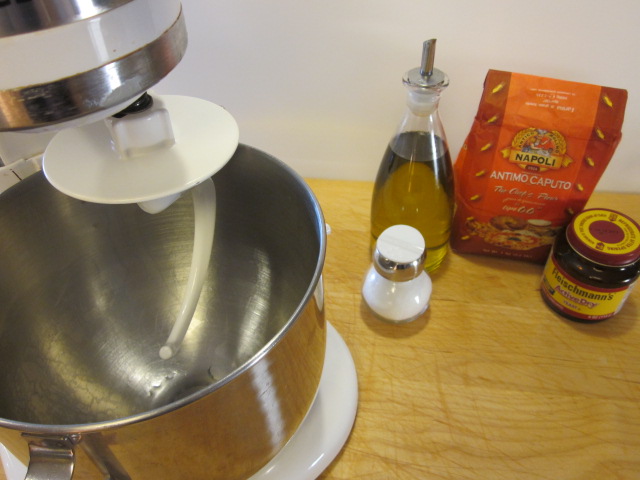 Next add 1 cup of warm water - not hot.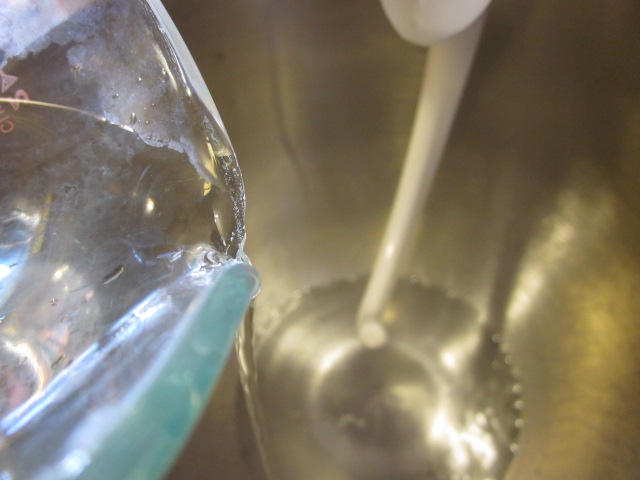 Next add 2 teaspoons of active dry yeast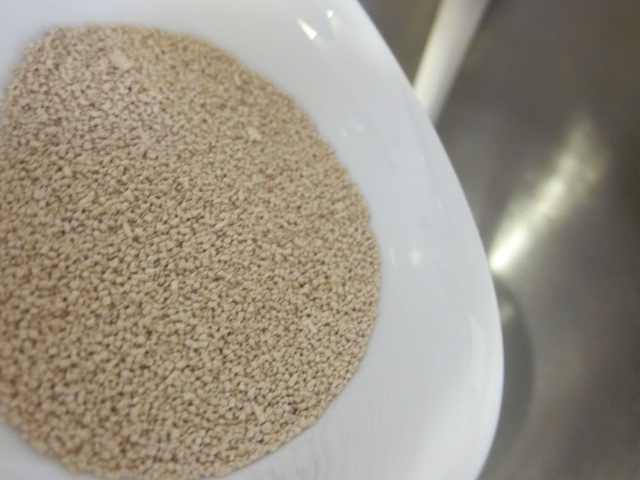 Next 1 ½ teaspoons sugar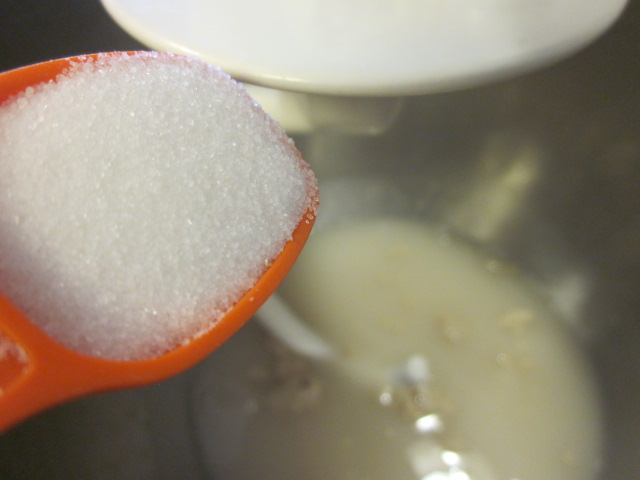 Mix and let the above sit until the yeast proofs (meaning gets a bit foamy - when this happens the yeast is indeed active)
Next add 1 tablespoon of salt (I use sea salt-not pictured); then add 1 tablespoon of olive oil
Mix and then start adding the flour on the lowest setting of the mixer. I start with a half cup at a time.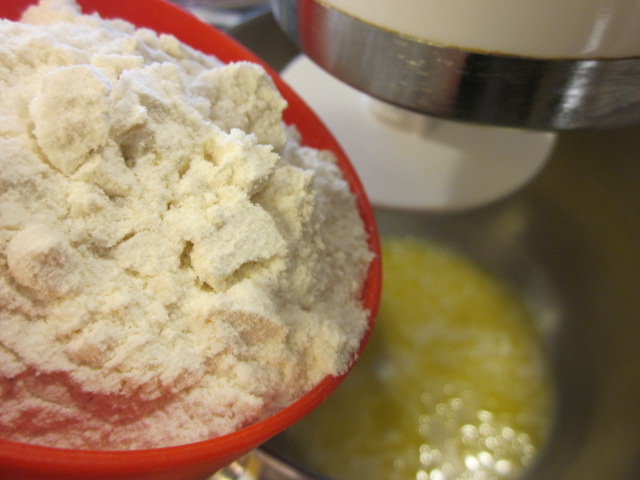 It can vary on how much flour you will need. The idea is to put enough in so the dough pulls away from the side of the bowl and feels tacky to touch (not so sticky that it comes off on your fingers)... between 2 ½ and 3 cups. Once the dough is the consistency I want, I keep kneading in my mixer on the #2 setting for one minute. (Just be sure to not let the dough feel dry... so add the last of the flour slowly)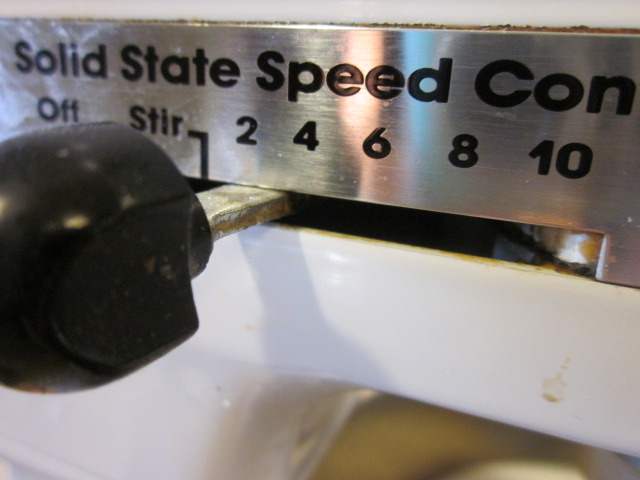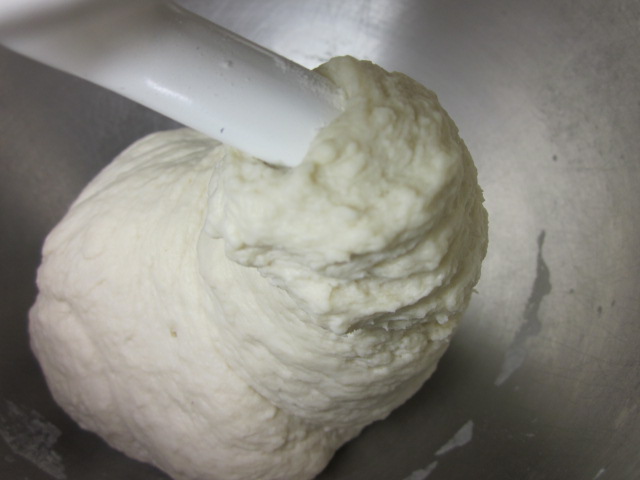 I turn the dough onto a floured board and knead about 10 times into a smooth ball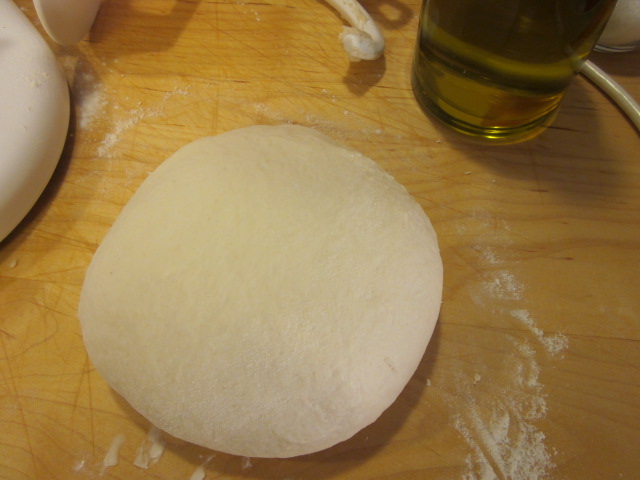 Place in a bowl that has about 1 tablespoon of olive in it, flip and cover with plastic wrap.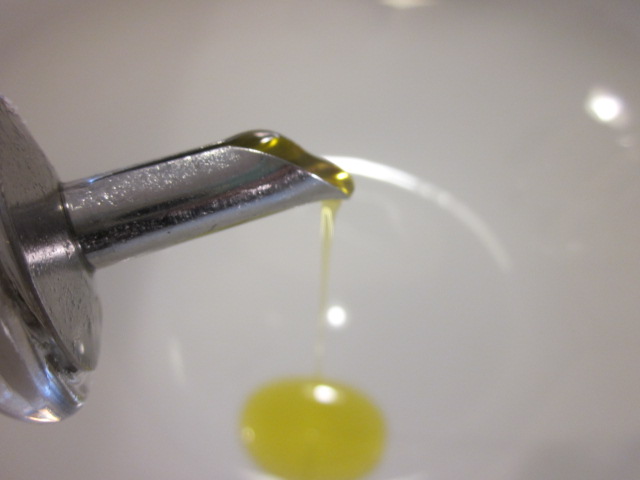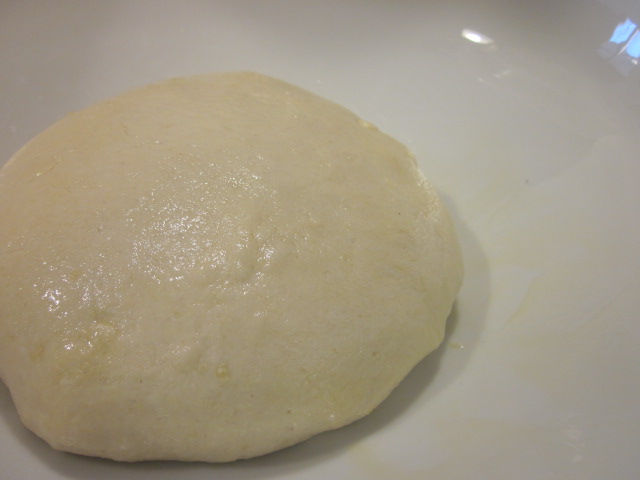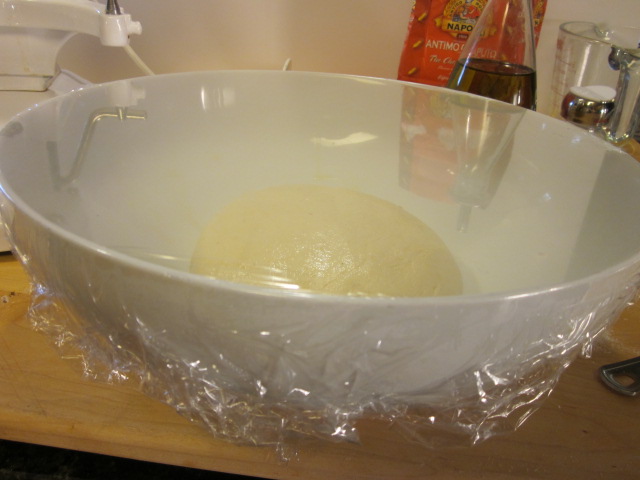 I heat up my oven for one minute on warm - turn it off and then place the bowl in it. The dough takes about one hour to rise.... This recipe makes 2 round pizzas.
Came back later and we will continue on how to make the pizza!
About the Author
Recent Posts
Recipe Index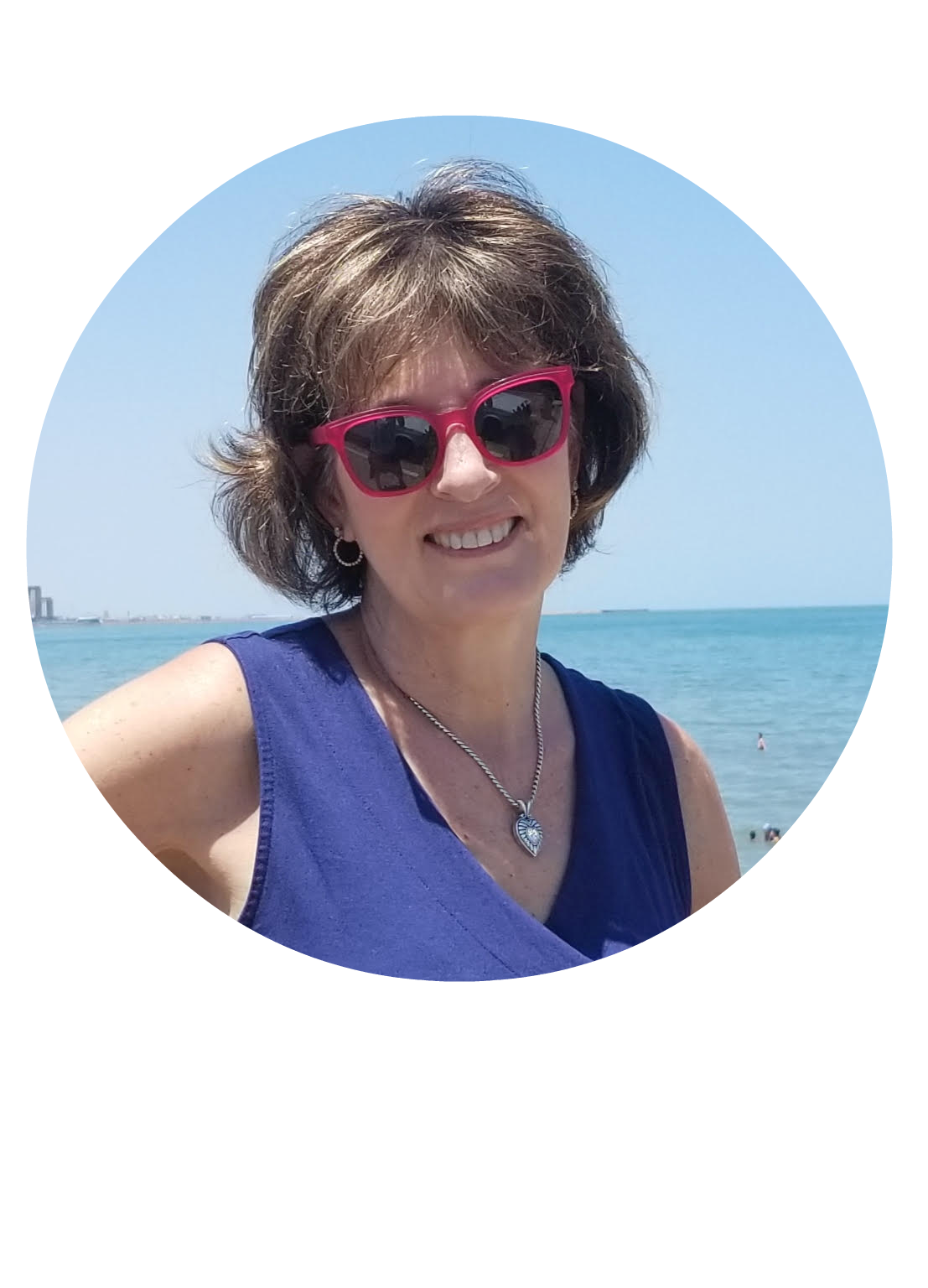 We are all about sharing our love of good food so on the blog you will find easy recipes to enjoy with your family and friends.  We hope to inspire you to host a gathering to create special memories.  Most recipes are step by step so you can feel confident in the kitchen.  Take a look around to find everything from breakfast to dinner and everything in-between!