This post may contain affiliate links. For more information, please visit my disclosure page.
These Gingerbread Rolls with Eggnog Glaze are the perfect holiday breakfast treat!  They are so easy to do and make your kitchen smell wonderful while baking.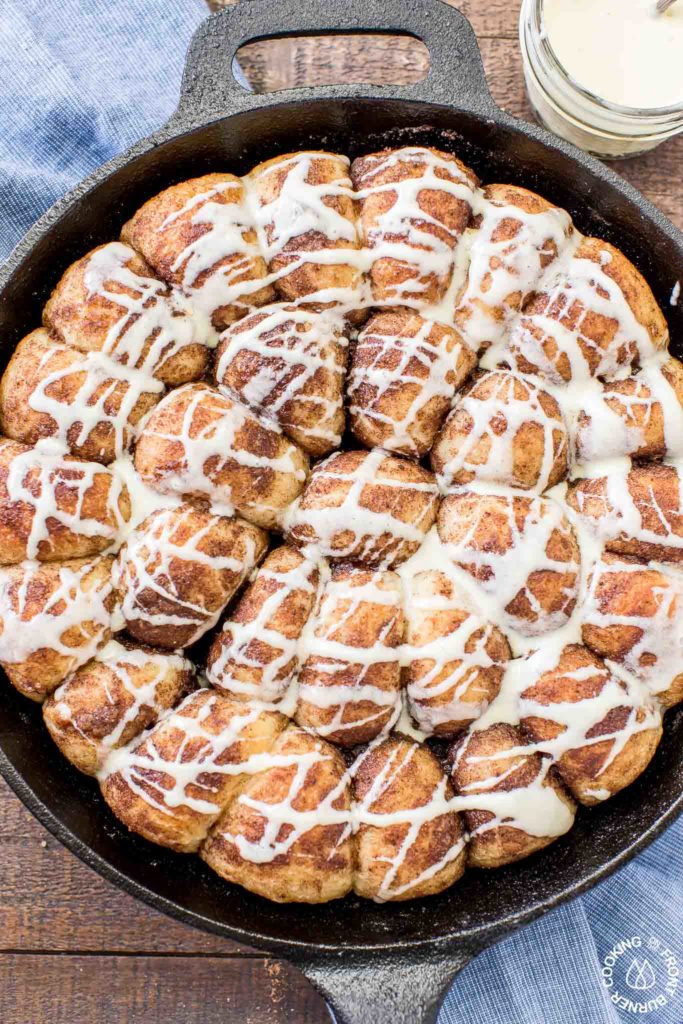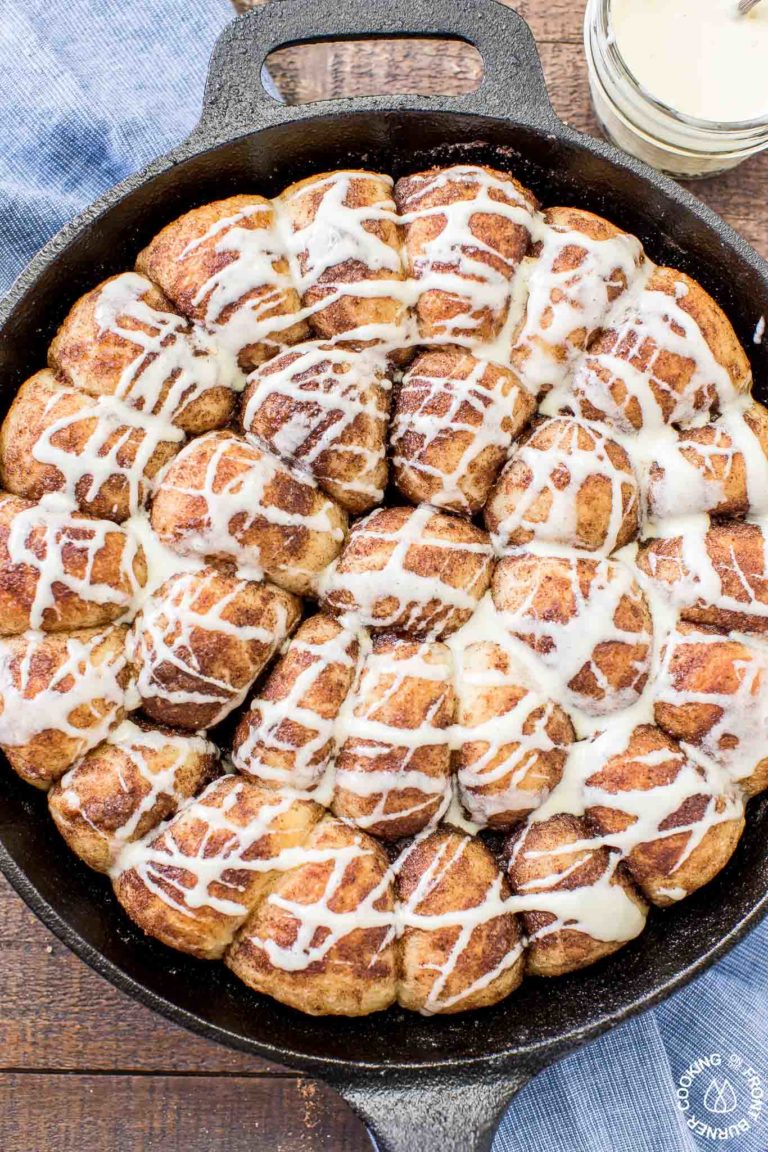 In just a couple days it's time for the really big show!  Are you ready or one of those last minute shoppers and meal planners?  I try to be on the early side with getting my shopping and wrapping done the beginning of the month.  Then I move onto meal planning, making cookies and as of last night I even set the table for 14 that I'm having for Christmas Eve.  In a few hours the grandkids will be arriving and I want to have as much done as I can so we can play and visit.
Meal planning isn't too hard for me since I make the same recipes every year and maybe add in something new (like these gingerbread rolls with eggnog glaze).  On Christmas Eve we have our good friends over and enjoy a meatless dinner similar to the Feast of the Seven Fishes.  It may not be some of the traditional foods like smelt, calamari and baccala as we have kind of modernized it with crab, shrimp, walleye, cod , scallops, clams and mussels.  But it is still quite the spread and it disappears quick!
On Christmas day we eat a big brunch late morning with an egg bake, sweet rolls, fruit, and mimosas.  The evening meal consists of homemade sauce and homemade raviolis which is saving the best for last!  I only make the ravs once a year with the help of the DIY Guy.  It is recipe that has been passed down from my grandmother to my mom and now me!  Soon I'll need to teach my girls so they can carry on the tradition.  And in case you are wondering, this year we made 159 – yep, I count them as we go.
I hope you have a very Merry Christmas with family and friends!!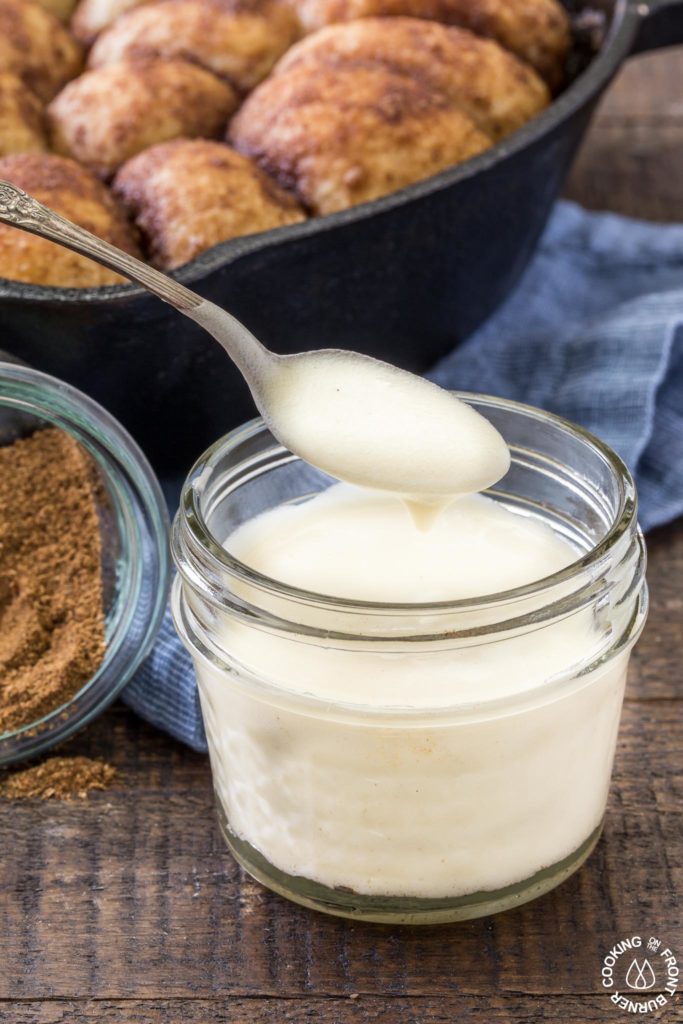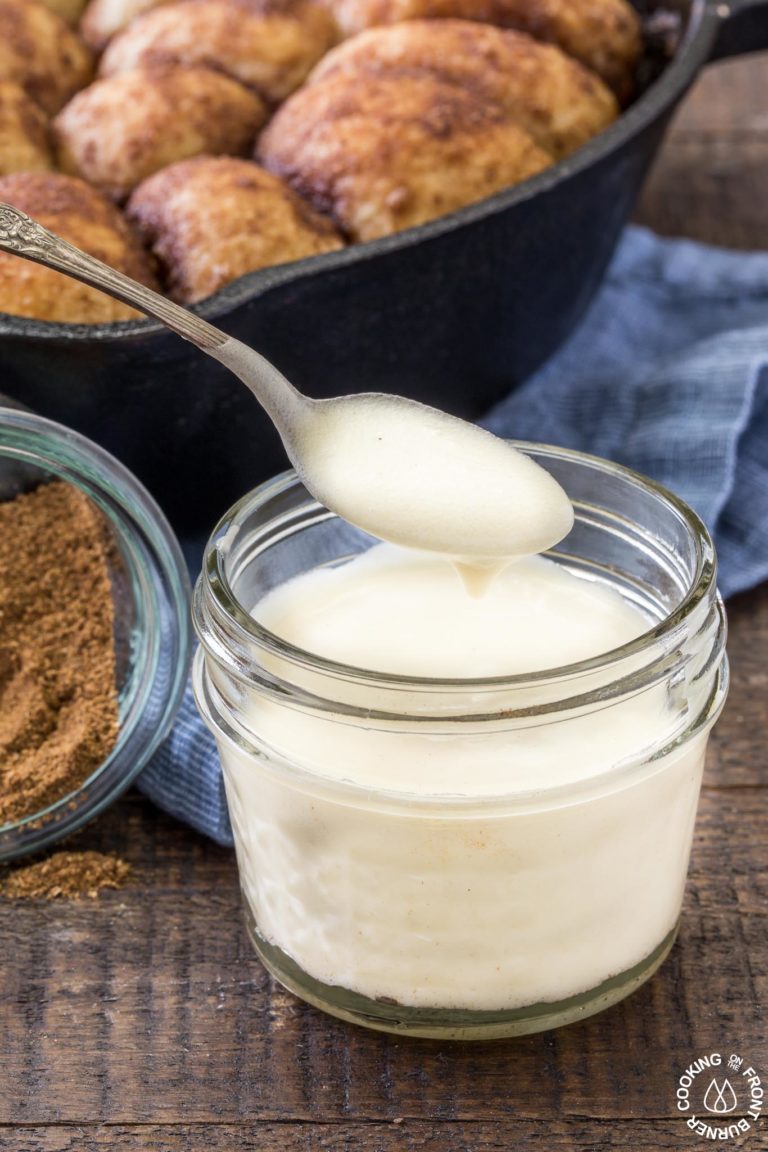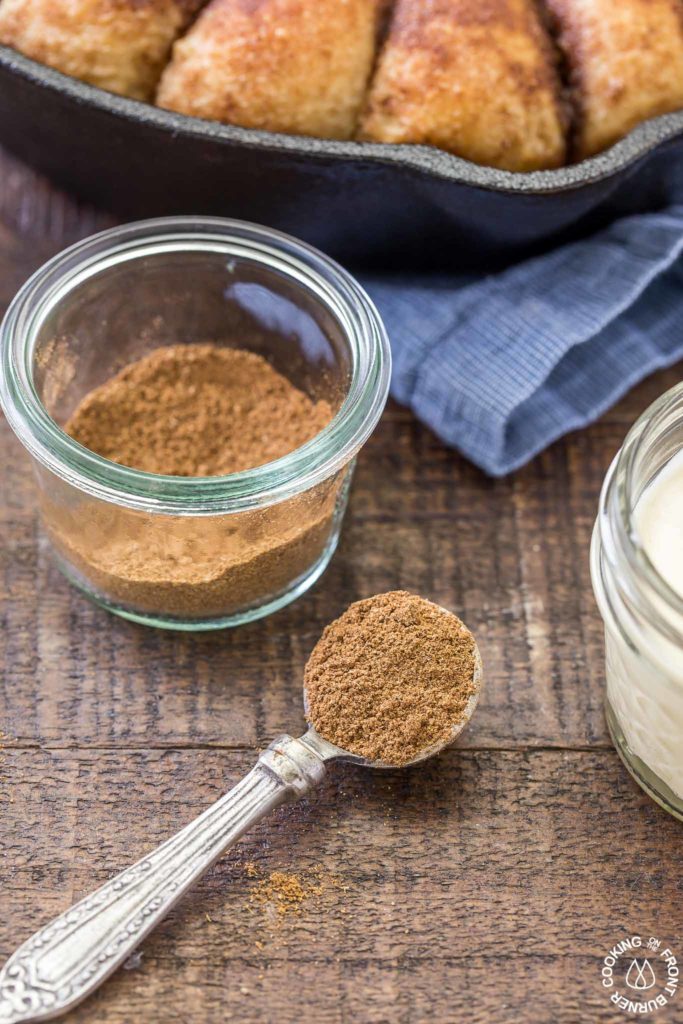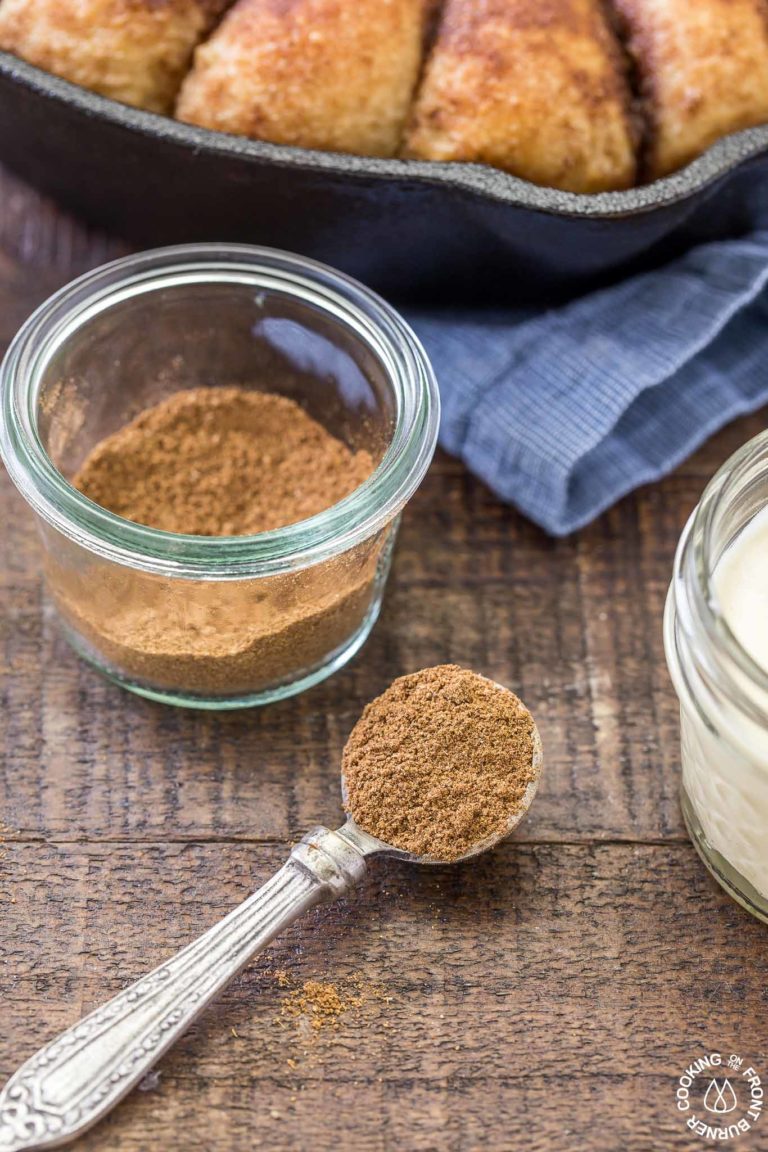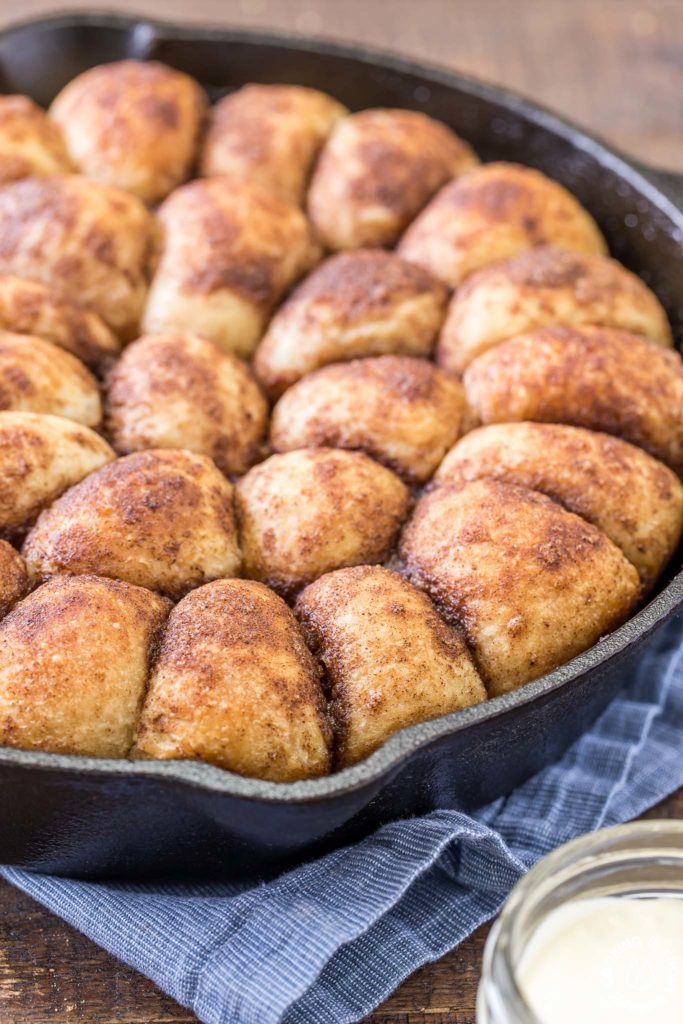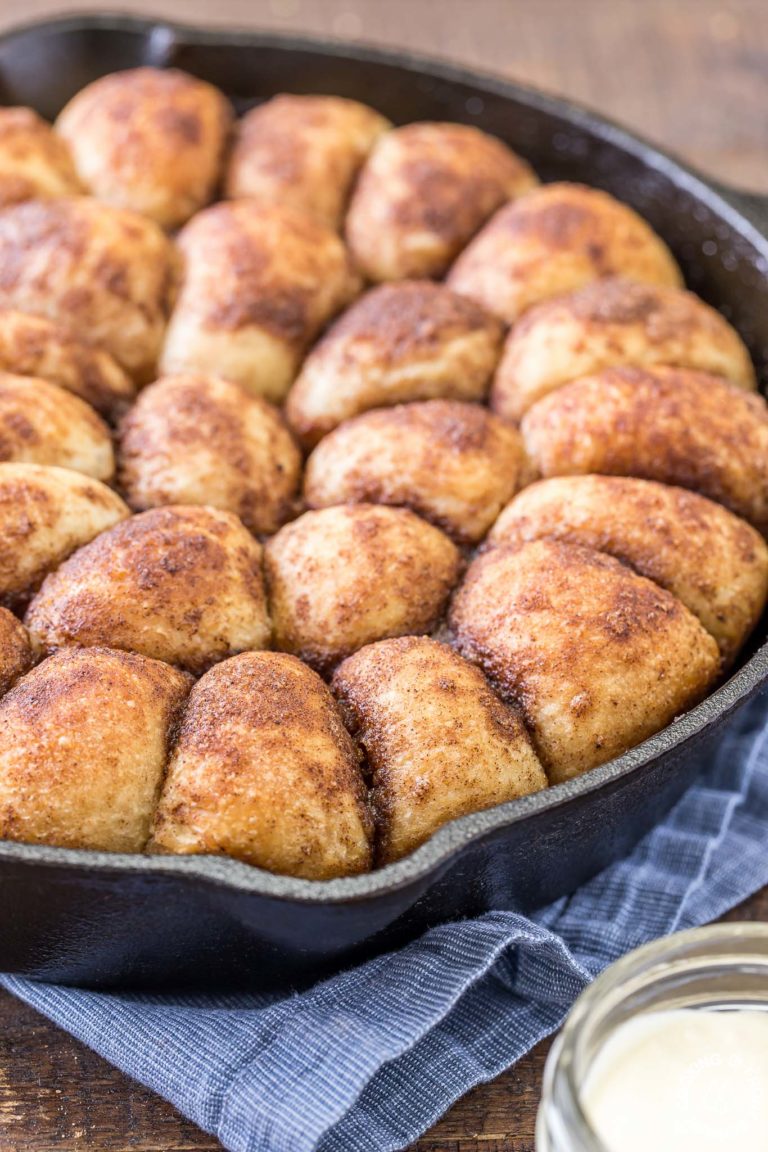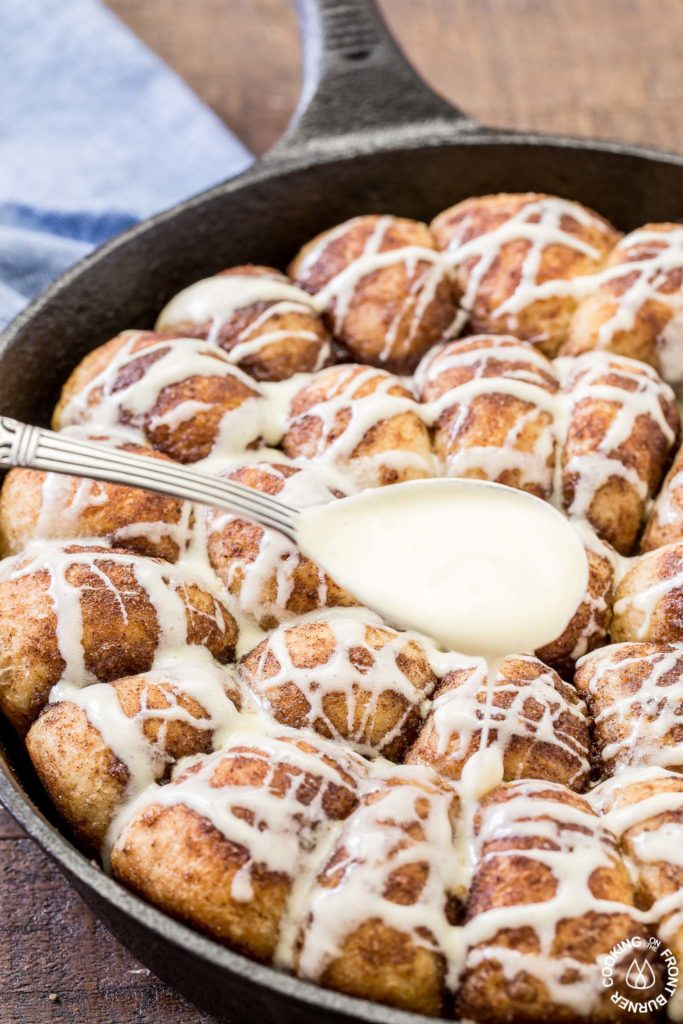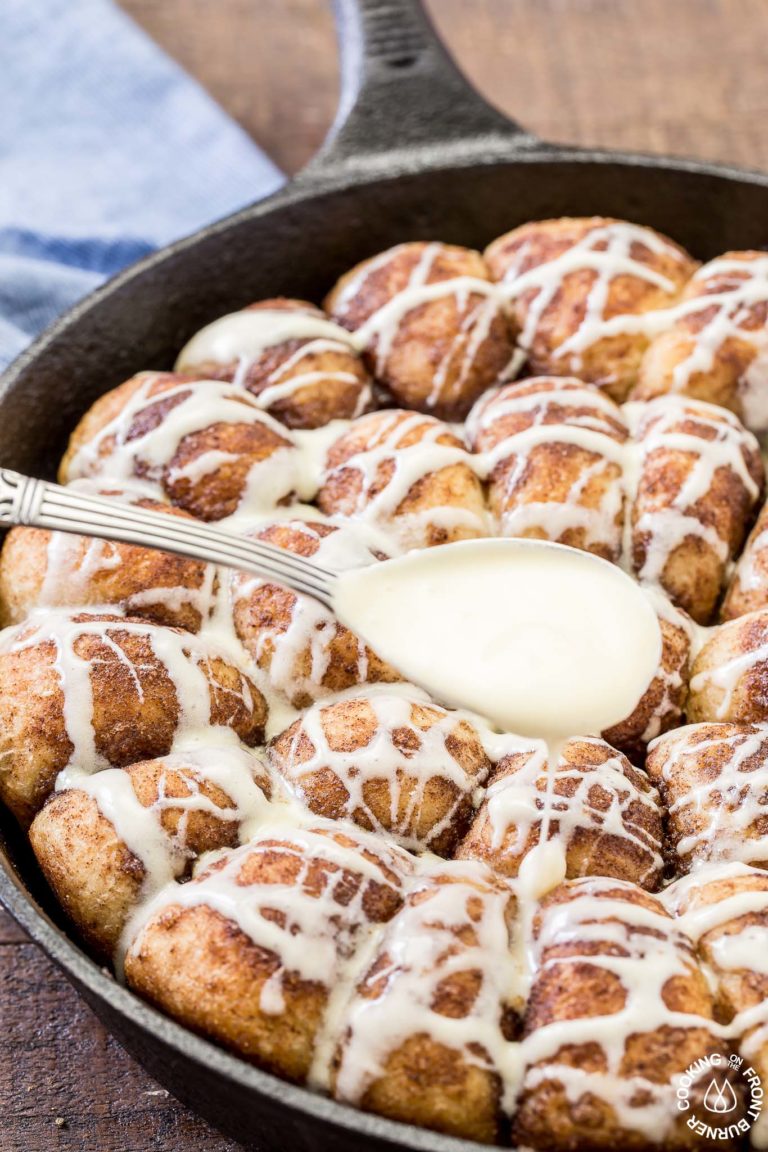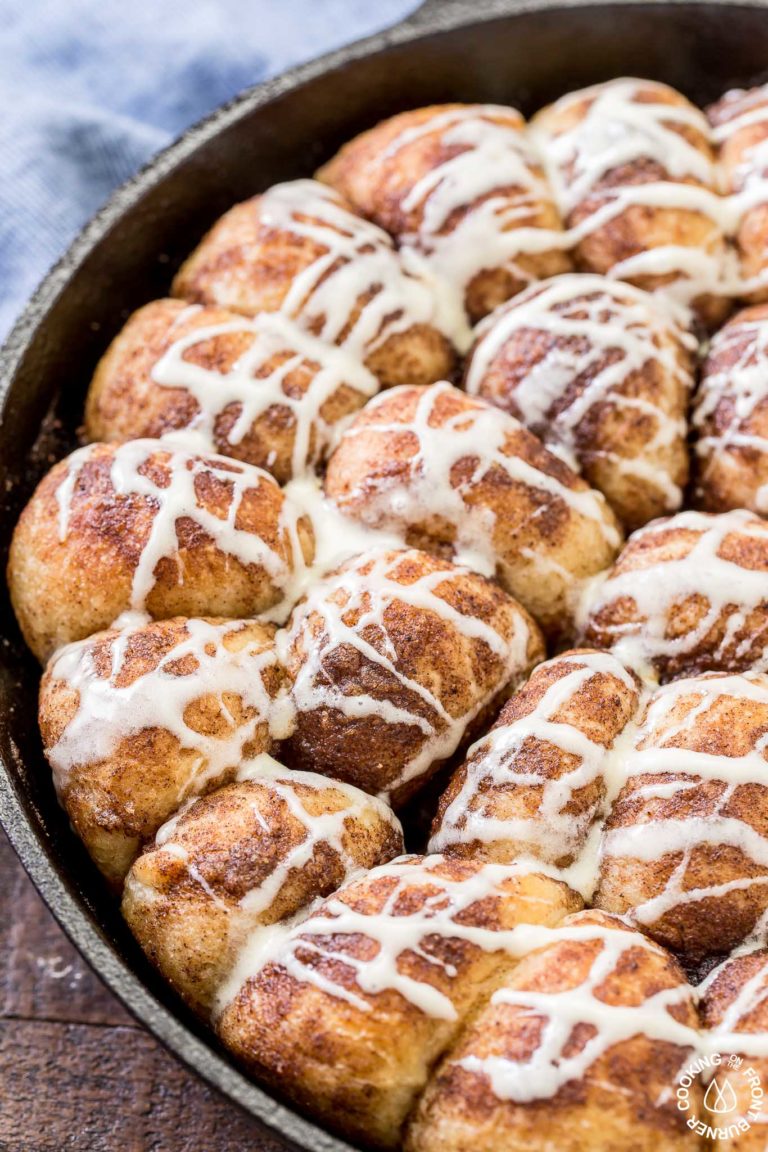 Gingerbread Rolls with Eggnog Glaze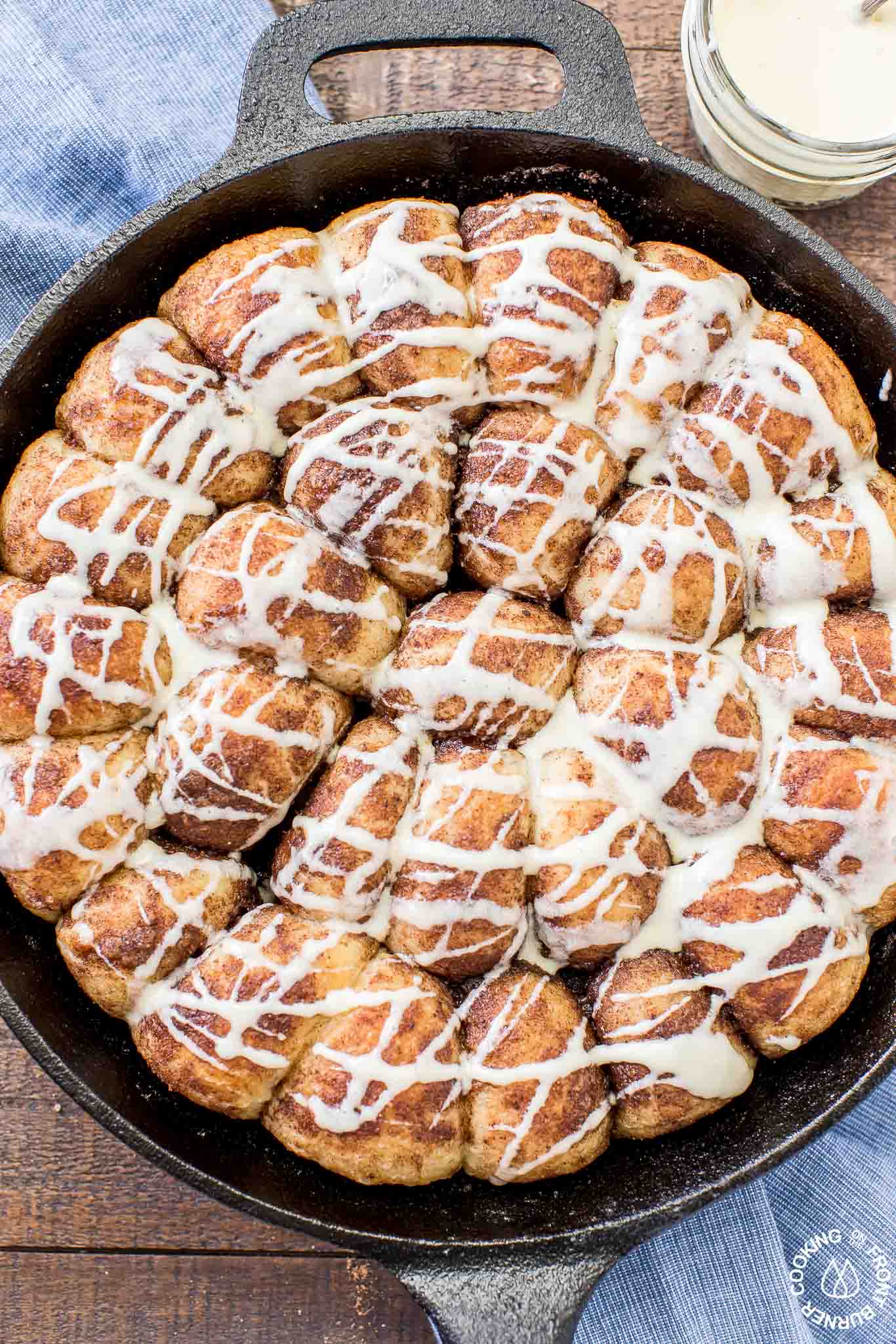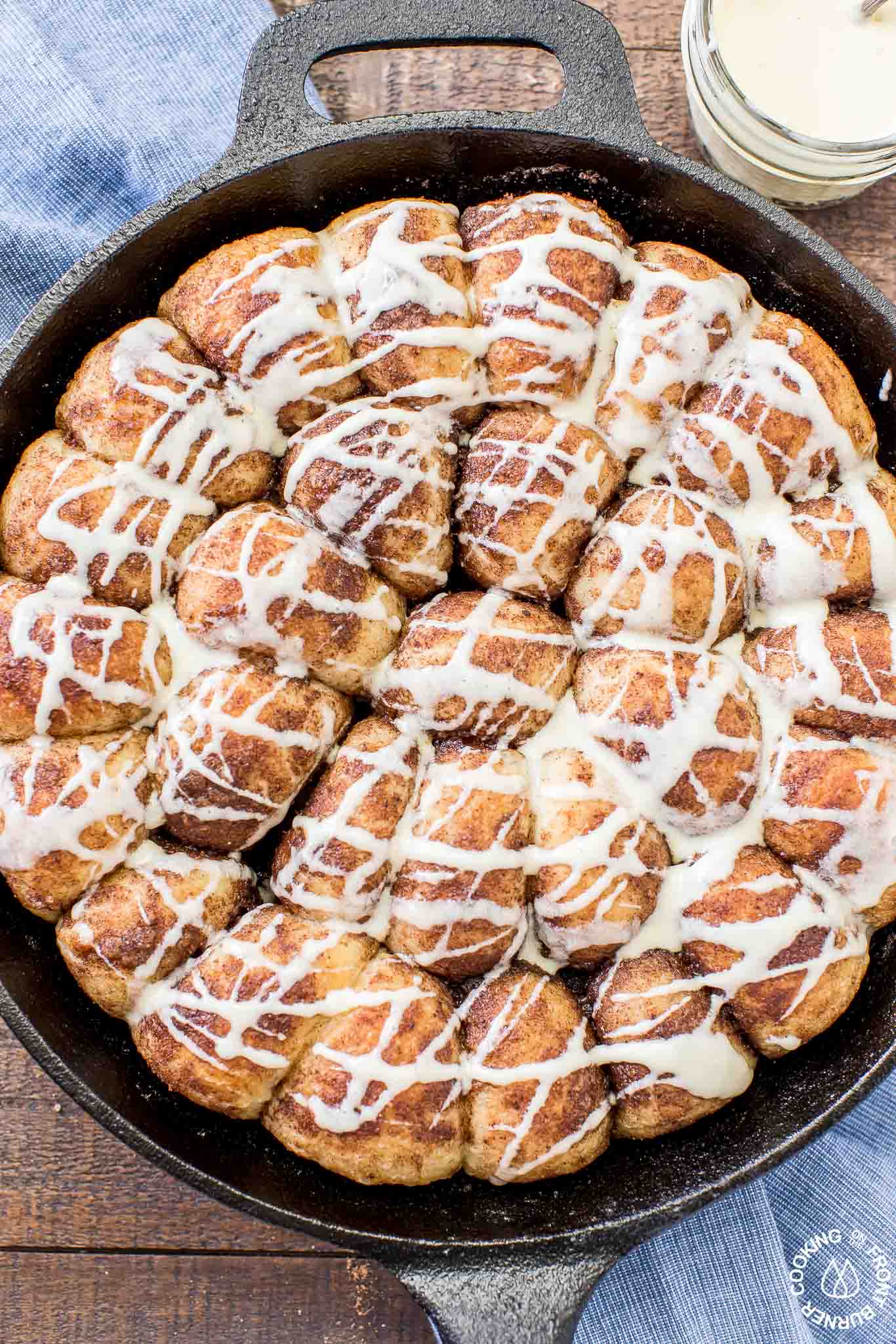 These Gingerbread Rolls with Eggnog Glaze are perfect for the holidays!
Ingredients
14 Rhodes yeast rolls (thawed but still cold-takes about 2 hours)
2 tablespoons gingerbread spice
2 tablespoons butter
1 cup powdered sugar
1 tablespoon butter softened
1/2 teaspoon vanilla extract
2-3 tablespoons eggnog
Directions
Spray with vegetable spray a 10" cast iron skillet
Cut each roll in half once thawed and place in skillet (I had 3 rings of rolls- 3 in the middle)
Cover with plastic wrap that is sprayed
Let rise until rolls start to touch each other (about 90 minutes)
Combine the spice and melted 2 tablespoons butter and brush on top of rolls
Cover again and let rise about 90 minutes until doubled
Bake at 350 for about 25 minutes until top is golden
Meanwhile make glaze by combining powdered sugar, butter, vanilla and eggnog (use enough to get desired consistency)
Remove rolls from oven, let cool about 15 minutes then drizzle with glaze
Best served warm but can be reheated in a microwave too
Recipe Notes