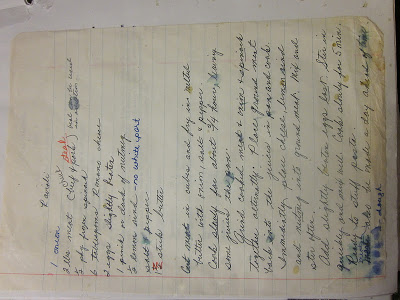 In my mom's handwriting
Whew... the last few days have been a whirlwind... Hope everyone had a very Merry Christmas! We ended our festivities and eating yesterday by having homemade raviolis. These were a tradition I grew up with and my mom wrote the recipe for me on one of her visits here. You can tell it has been used a few times!
First is cutting the meat (I used chuck steak, pork steak and some veal)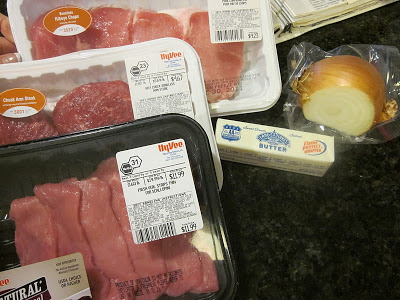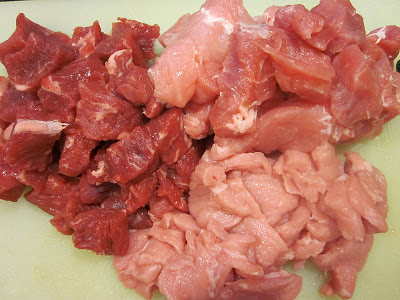 Saute in butter along with ½ onion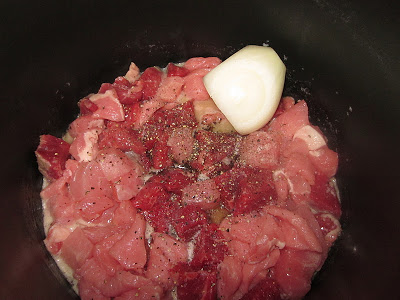 Got out my handy attachment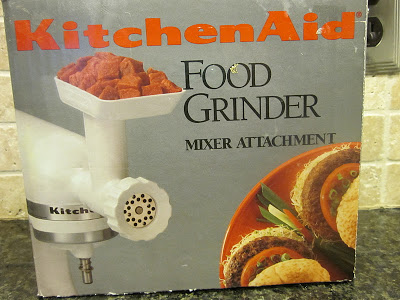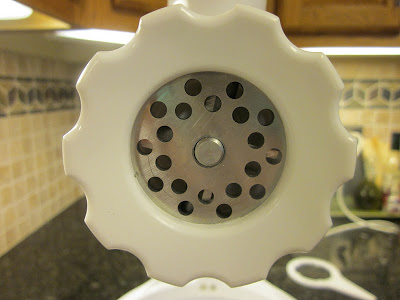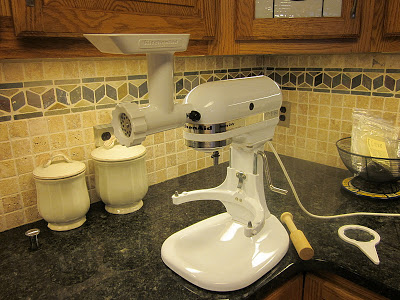 While meat is simmering, cook a box of chopped spinach and drain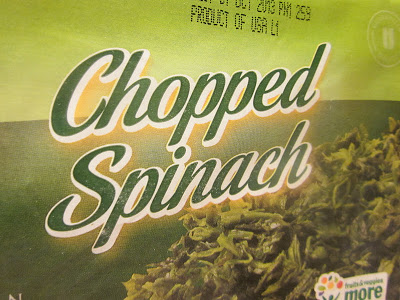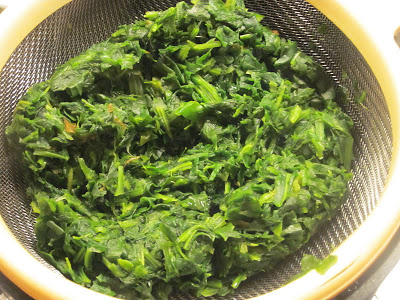 The other ingredients that go in are some lemon zest, 2 eggs, nutmeg and some romano cheese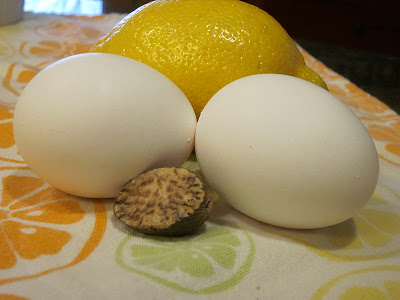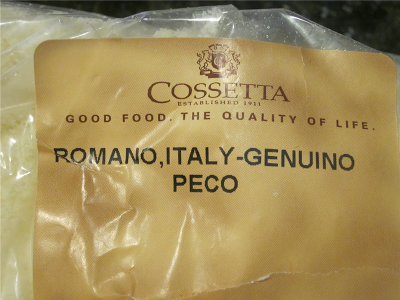 Once the meat is done, it is ground with the spinach and onion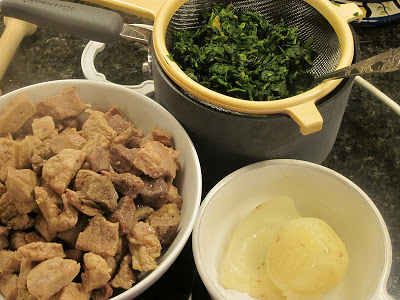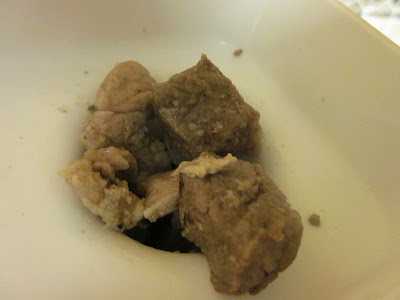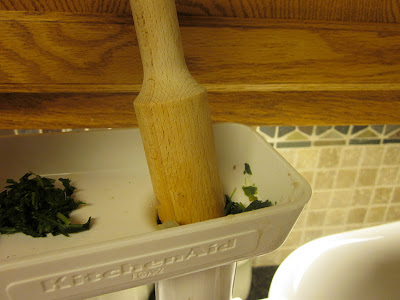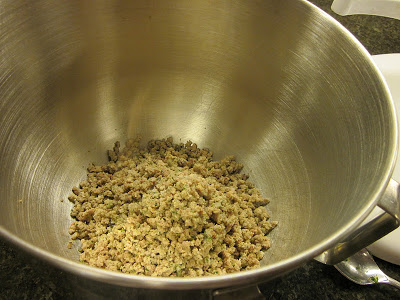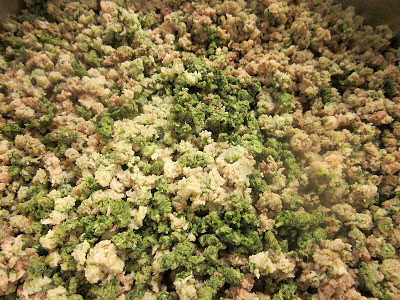 The mixture is added back to the pot the meat was cooked in (juices were saved) and to it add the lemon, eggs, cheese and nutmeg. Stir well and simmer about 5 minutes and at this point, it should be refrigerated for a day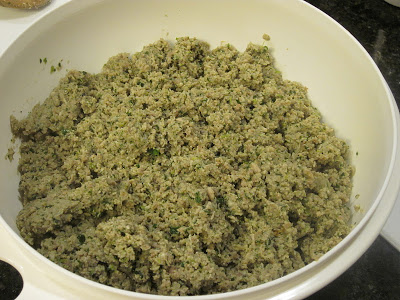 The next day I made some pasta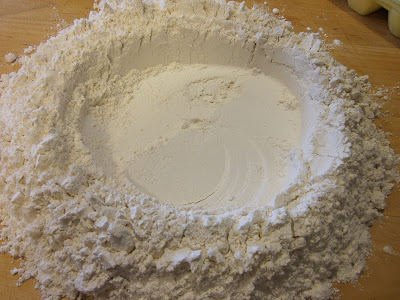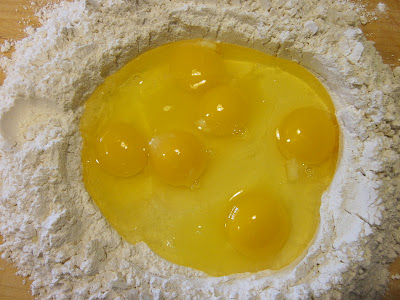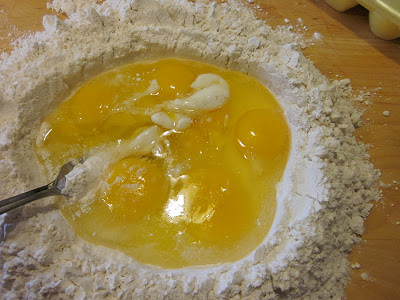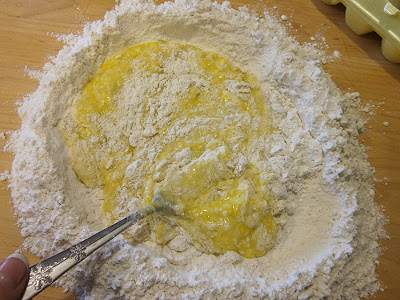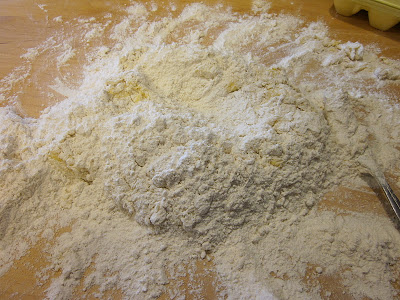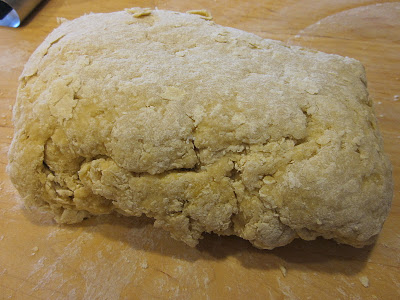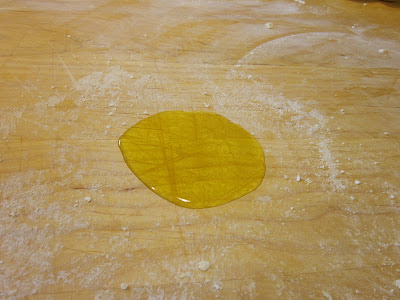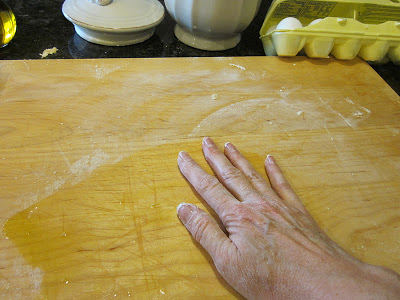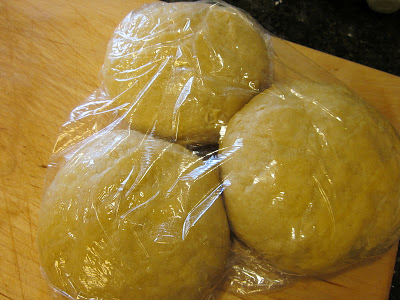 For a more detailed look at pasta making, refer to a previous post
here
. The only difference is that I do not let the sheets dry before assembling the raviolis.
My helpers Mr. John and Benj formed the meat mixture into small balls so that they were ready for me when I made the pasta sheets... this was a tremendous help!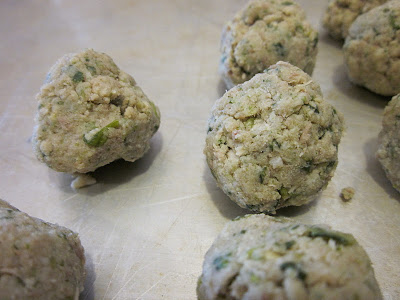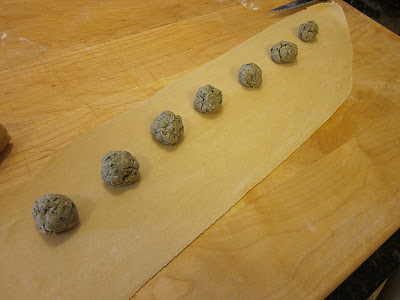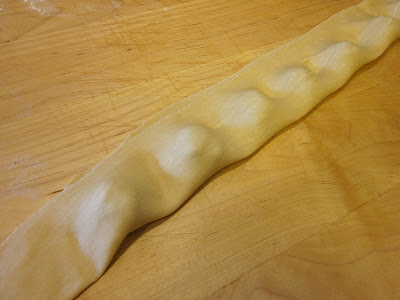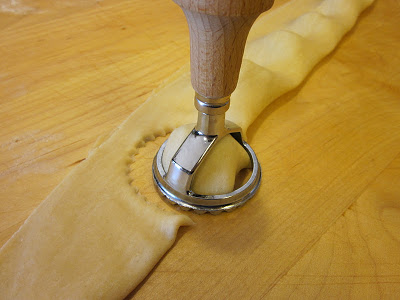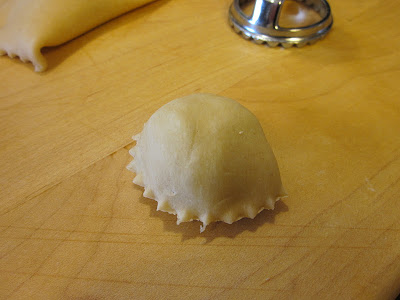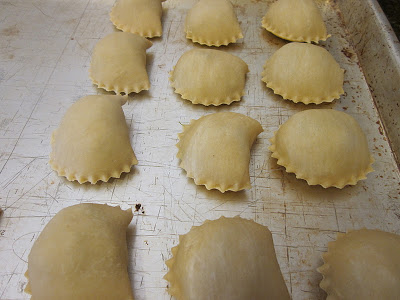 The raviolis are put in the freezer for about 10-15 minutes then transferred to a bag and kept frozen until time to cook.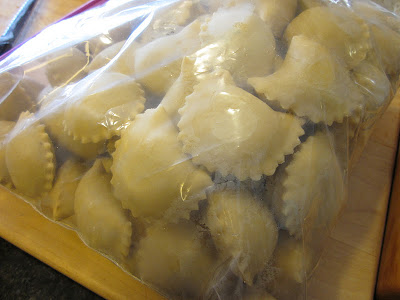 So now we are up to Christmas night - the sauce was made a week earlier (see previous post here).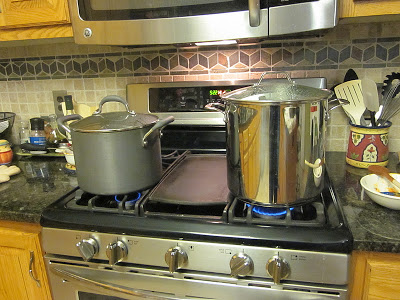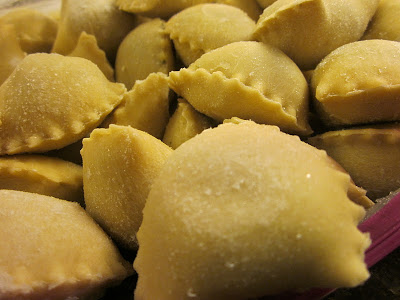 The frozen raviolis are dropped into boiling water and cooked until they start floating to the top and the water boils again. I do not pour in a colander but remove with a wire scoop so that they don't fall apart.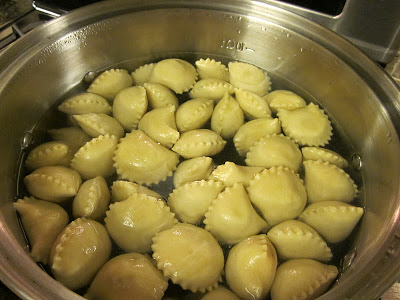 Dinner is served... these are a lot of work so I only make them once a year but they are a huge hit with the family and always anticipated and appreciated...it is my gift to them! Mangia!!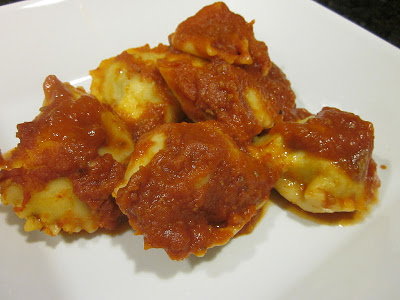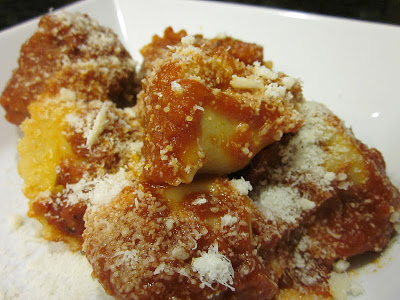 About the Author
Recent Posts
Recipe Index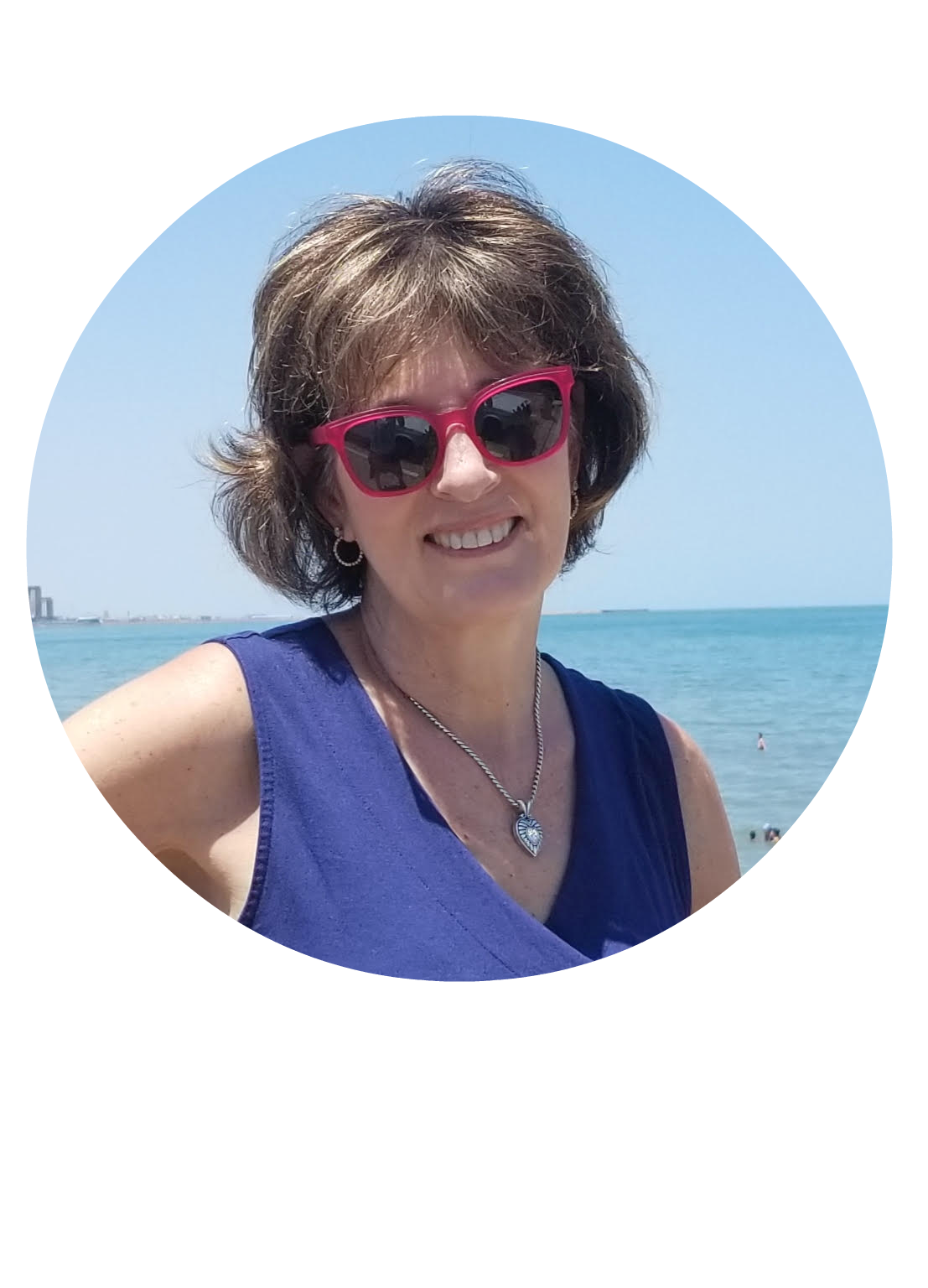 We are all about sharing our love of good food so on the blog you will find easy recipes to enjoy with your family and friends.  We hope to inspire you to host a gathering to create special memories.  Most recipes are step by step so you can feel confident in the kitchen.  Take a look around to find everything from breakfast to dinner and everything in-between!