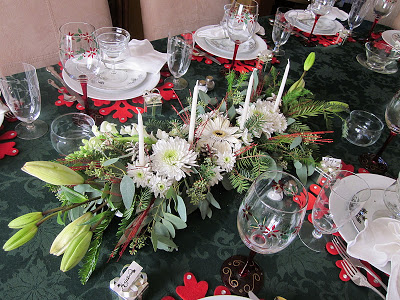 Christmas Eve is one of my favorite times of the year. I love creating the table scape and using my dishes, crystal and other cool things! The first thing I did was set the table with a green cloth, add red felt snowflake chargers (from Pier 1) and then place the dishes. This year I used white dishes, small snowflake salad plates, white napkins with snowflake napkin ring holders. I also pulled out crystal water glasses and Christmas wine stemware. Some years I add new pieces and this year it was the snowflake chargers and napkin rings.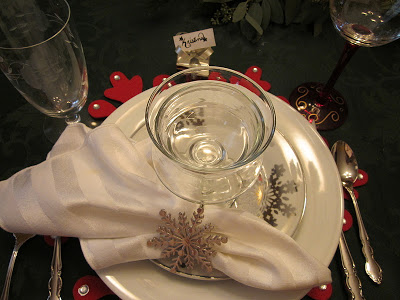 Many years ago I bought these small silver Christmas boxes from Crate and Barrel and use them for after dinner mints and name cards holders. These come out every year!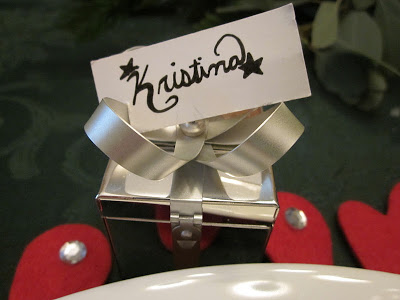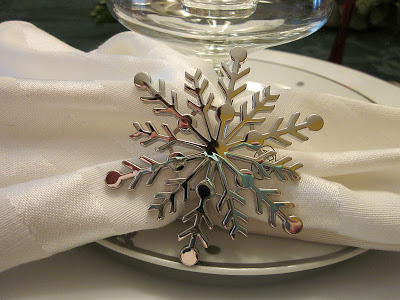 I made the centerpiece from a bouquet of flowers I bought at Trader Joe's. I like to keep the arrangement low so I took a canoe style serving dish (Pier 1), added floral foam and then started placing the flowers. When I needed some filler, I just went to our live Christmas tree and snipped off some bottom branches... pretty clever, huh?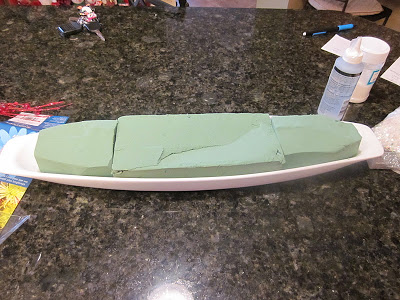 Lastly I sprinkled some silver glitter on the flowers, added some red sparkle strands and small pillar candles for a grand total of about $12. I was pretty pleased.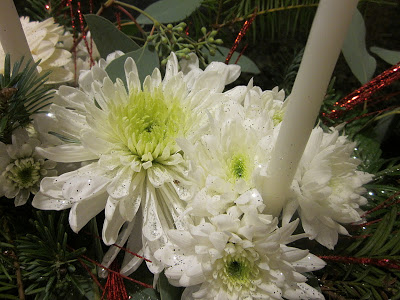 After late afternoon mass, we come back to the house and our friends come over. Steph brings a couple appetizers - the best are her stuffed mushrooms. We love them and since we had 11 people for dinner this year, I think she quadrupled the recipe and they all disappeared!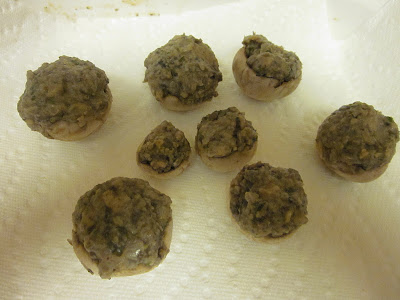 Before cooking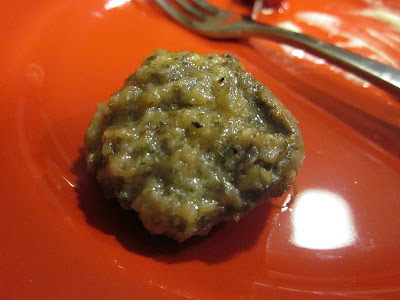 After cooking (recipe can be found here)
Veggies and dip too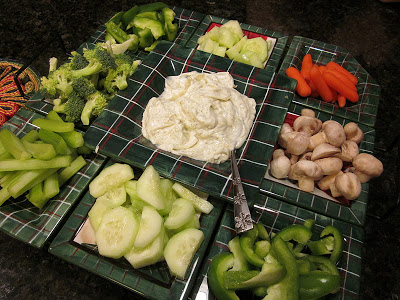 I also made an appetizer this year - jumbo olives stuff with a mixture of feta and cream cheese, topped with a pecan and olive oil drizzled on top
I like to have a new fun drink to try and this year I made Frozen Cranberry Margaritas. These were a slushy type drink... Pretty good! First the rims were dipped in red sugar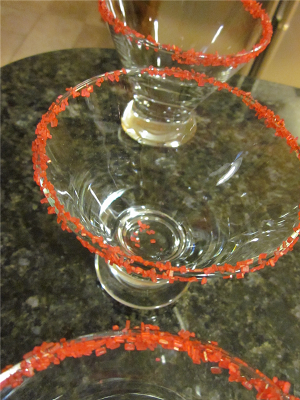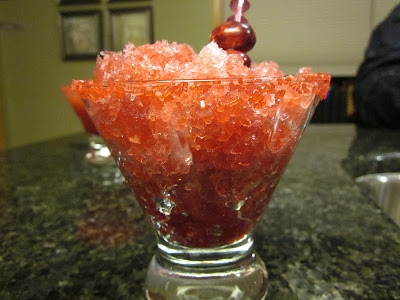 And topped with fresh cranberries on picks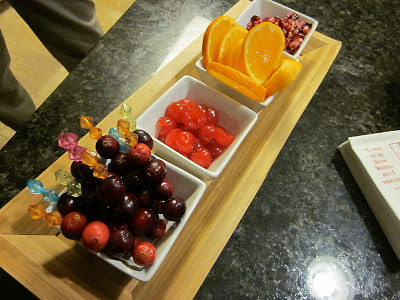 Oh and we had fun napkins! Can't remember who gave me these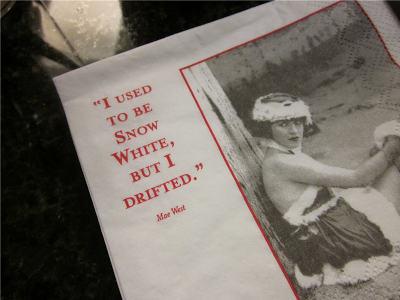 The next 2 courses are shrimp cocktail and salad. We make our own cocktail sauce by mixing ketchup, prepared horseradish and a squeeze of fresh lemon (taste as you go to your desired liking)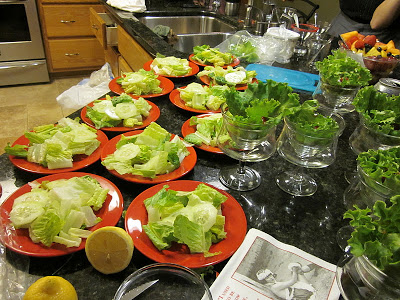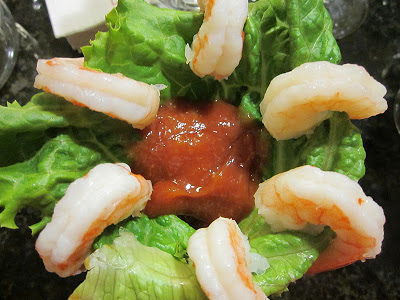 The main dinner course consisted of baked sea scallops (which I will need to double next year), parmesan crusted walleye, fried shrimp and twice baked potatoes (but put in ramekins). I only have a picture of the shrimp - it is kind of busy getting everything ready!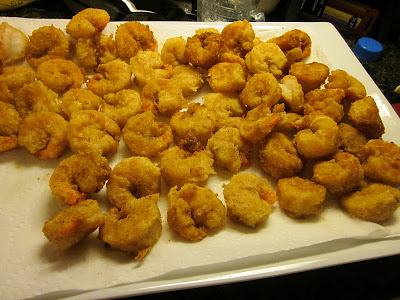 Lastly and later in the evening (around 11) we had cookies - I made 2 kinds and Steph brought a plate. More on the cookies later!
About the Author
Recent Posts
Recipe Index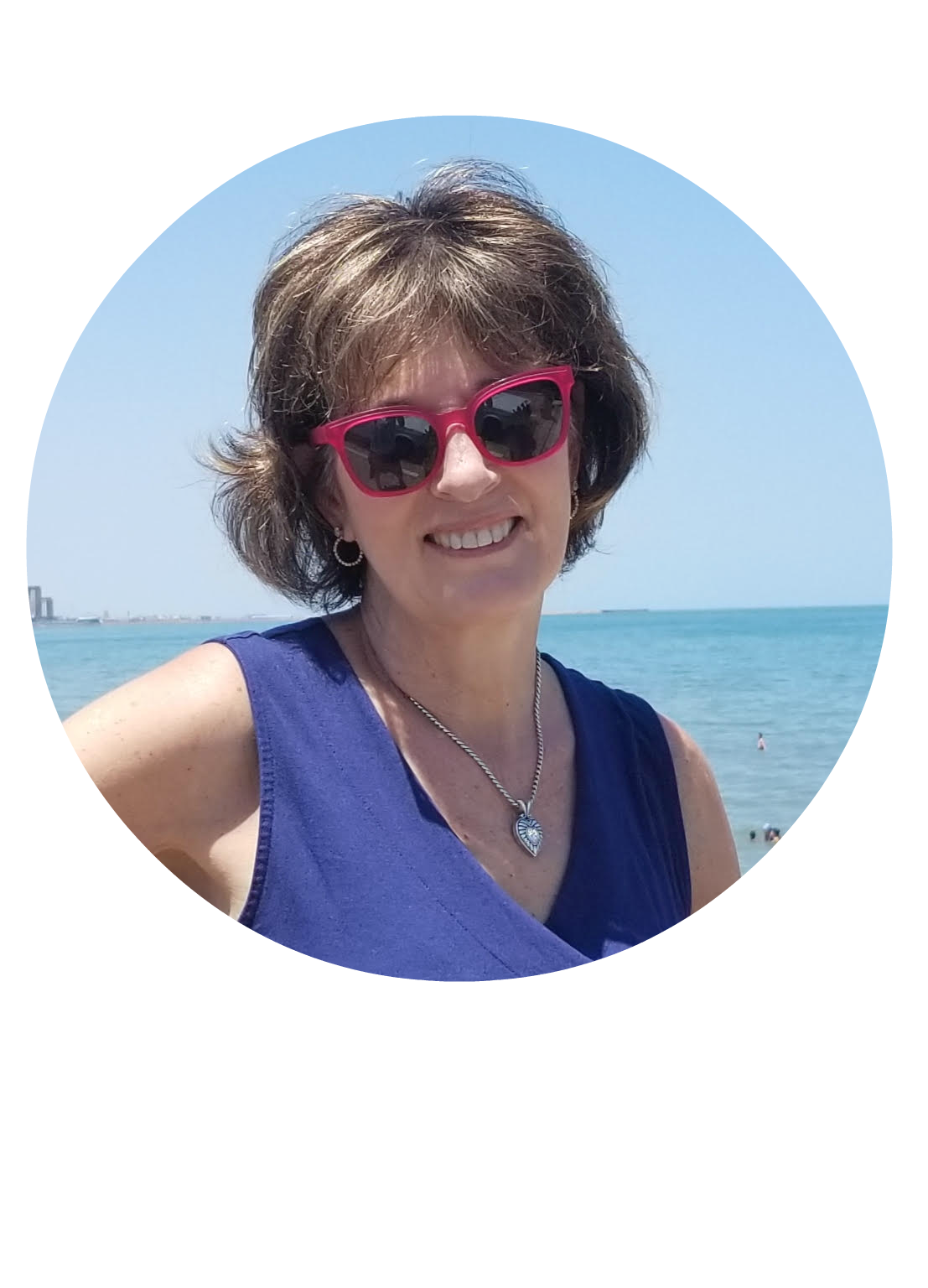 We are all about sharing our love of good food so on the blog you will find easy recipes to enjoy with your family and friends.  We hope to inspire you to host a gathering to create special memories.  Most recipes are step by step so you can feel confident in the kitchen.  Take a look around to find everything from breakfast to dinner and everything in-between!