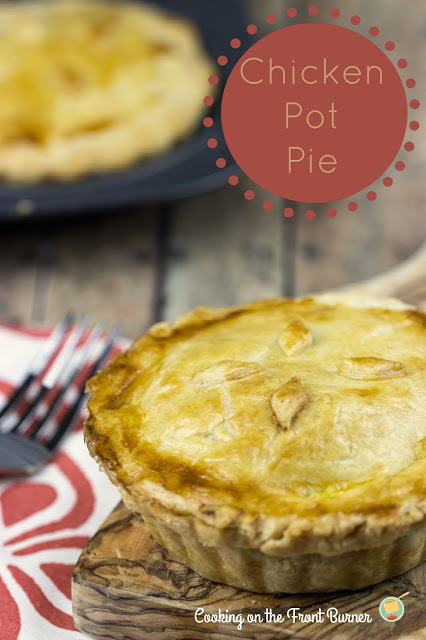 Recently I went shopping with a couple girlfriends. One of our friends wanted a day in the cities (aka Minneapolis/St. Paul). I love bumming around up there - it's about a 75 minute ride from here so I offered to drive and we mapped out our day - besides the stores I really like that we don't have in our town (Crate and Barrel, World Market and a BIG Home Goods store), we added a new place called The General Store. What a cool place! We spent a couple hours wandering around - they have holiday stuff, clothing, jewelry, food items, kitchen stuff, decorating items and so much more. Well, you are probably wondering where I am going with this so I'll tell you - I found this cool baking pan that I just had to have. The cover showed fruit pies or chicken pot pie - I really wanted it because I love serving food in individual servings. The company is called Chicago Metallic.
First up this past weekend I tried this recipe which was on the box. It was really tasty and one was definitely enough. The recipe is quite easy and it could be made into one pie by using a 9" pie plate instead.
Chicken Pot Pie
Prep Time: 30 minutes
Bake Time: 30 minutes
Serves 4
Ingredients
Crust
2 cups sifted flour
1 teaspoon salt
¾ cup shortening
4-5 tbls ice water
Filling
1 lb boneless chicken cubed
1 cup sliced carrots
1 cup frozen peas
½ cup sliced celery
⅓ cup butter
¼ cup chopped onion
⅓ cup flour
½ teaspoon salt
¼ teaspoon black pepper
¼ teaspoon celery seed
1 ¾ cups chicken broth
⅔ cup milk
Instructions
Crust
Sift the flour and salt. Use a pastry cutter to cut shortening into flour until it looks coarse
Add ice water - 1 tbl at a time until it is moist enough to be formed into a ball
Divide dough into 8 pieces
Filling
Combine chicken, carrots, peas and celery in a saucepan and add water just until mixture is covered. Bring to boil and cook for 15 minutes, drain and set aside.
Preheat to 425
In a separate pan, cook onions in butter until translucent. Add flour and seasonings. Carefully stir in chicken broth and milk. Simmer on med-low heat until thick then remove from heat
Place dough in each individual container, then divide out chicken mixture in each (I felt I had too much mixture so put some aside).
Pour creamy mixture over each (again I had extra - if you made one 9" pie then you would be ok)
Cover each pie with top crust and seal edges well.
You use an egg yolk mixed with 1 T of water to wash the crust
Bake until golden brown about 25-30 minutes - let cool 10 minutes
I'll be anxious to try some fruit pies next as we still have apples from our tree.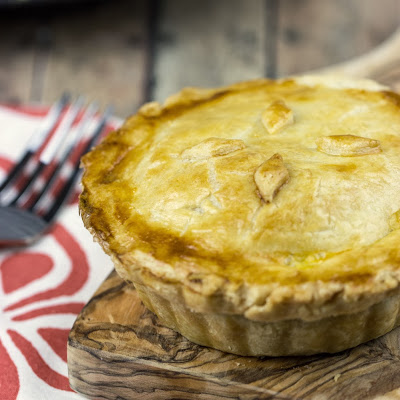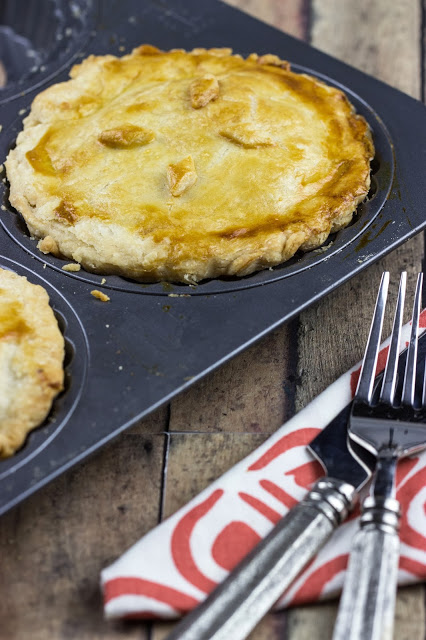 Grab a fork and dig in! And eat your peas and carrots!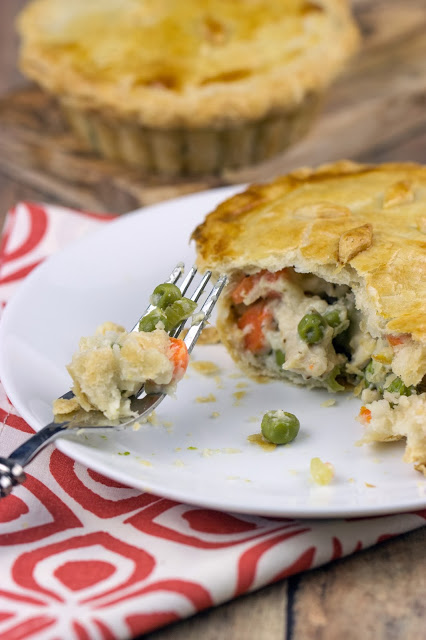 About the Author
Recent Posts
Recipe Index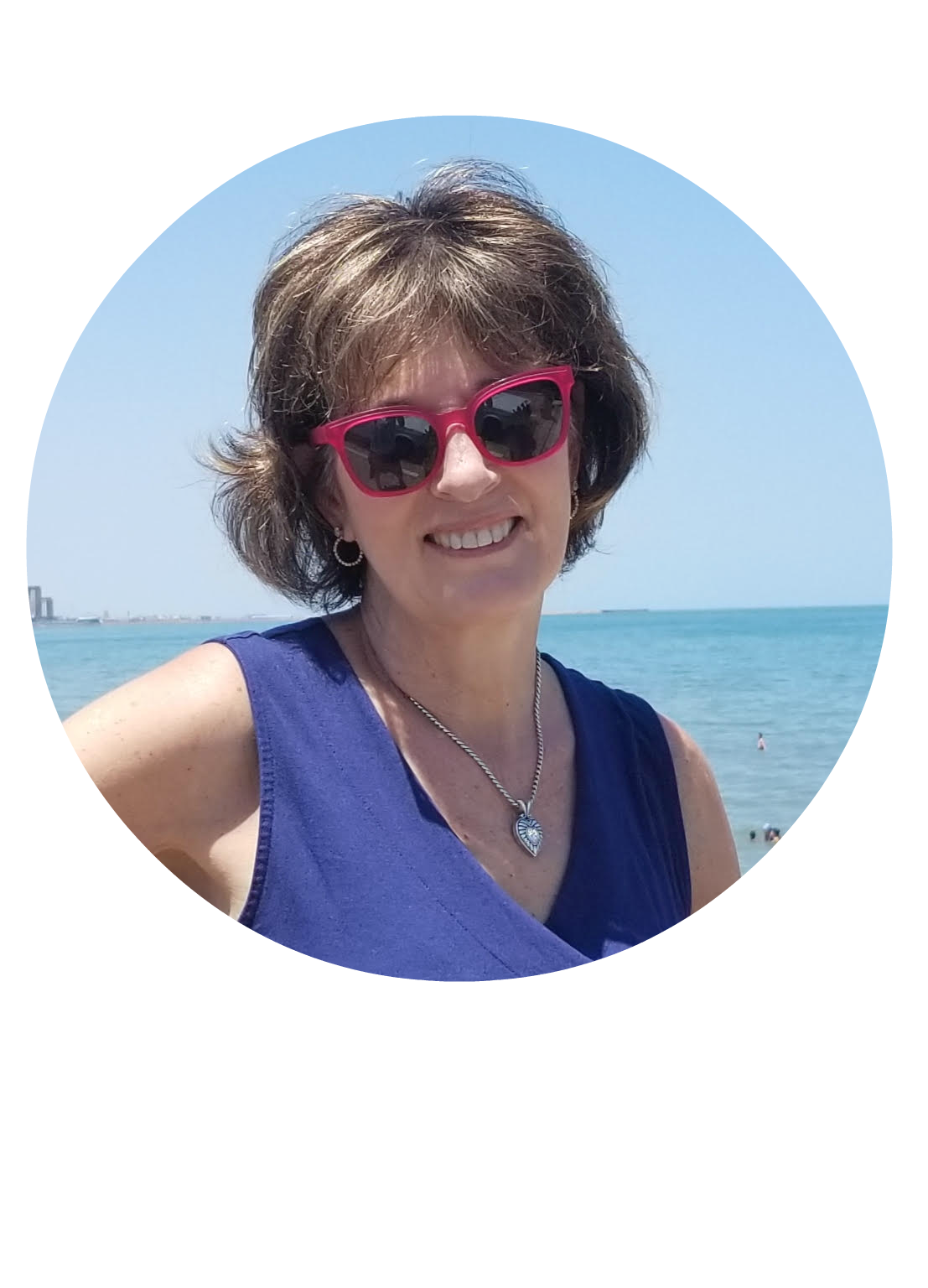 We are all about sharing our love of good food so on the blog you will find easy recipes to enjoy with your family and friends.  We hope to inspire you to host a gathering to create special memories.  Most recipes are step by step so you can feel confident in the kitchen.  Take a look around to find everything from breakfast to dinner and everything in-between!