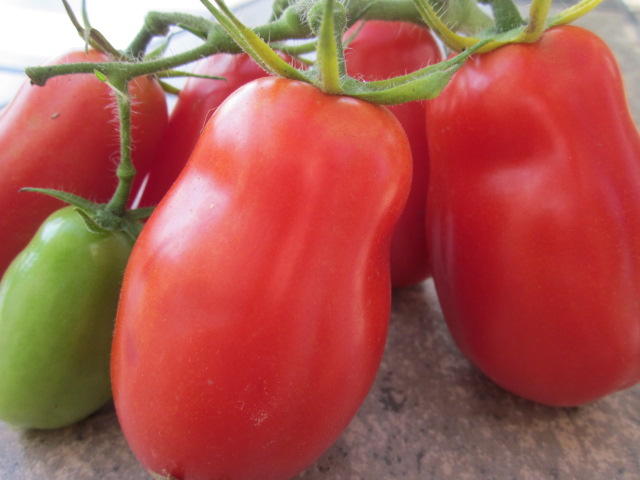 The last few days I have been under the weather - summer colds - they are the worst - I've had no appetite so that means no cooking. The Fisherman has been very understanding and I hope to get back to some meal preparing soon!
In the meantime, a couple weeks ago, I canned some tomatoes. This really brought back memories. When I was a kid and the rest of the kids were out playing that last day before school started, I was with my mom in our basement putting up many quarts of tomatoes. Of course that was not how I wanted to spend my last care-free day of summer, but I do have many fond memories helping my mom and now that she is not here, I think of her whenever I do any canning.
The tomatoes were from our garden and I had just enough to make six quarts. Here are the steps I followed:
First washed the tomatoes and prepared for the scalding step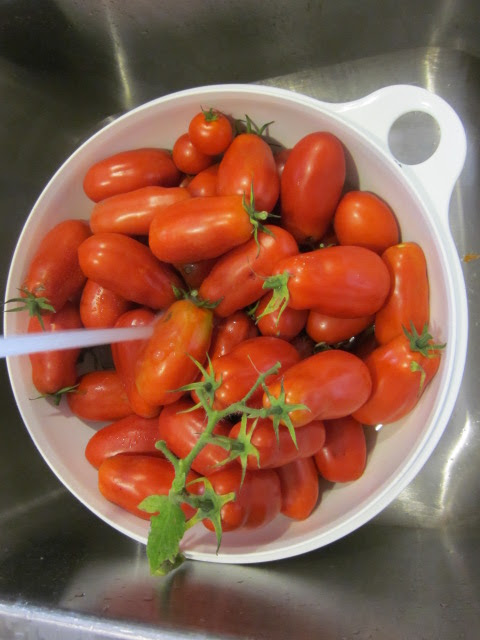 I placed the tomatoes in my second sink and poured boiling water (plug in!) over them and let them sit for about 3 minutes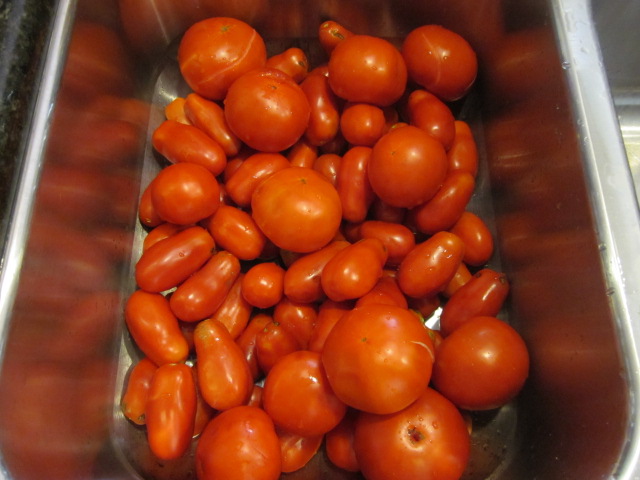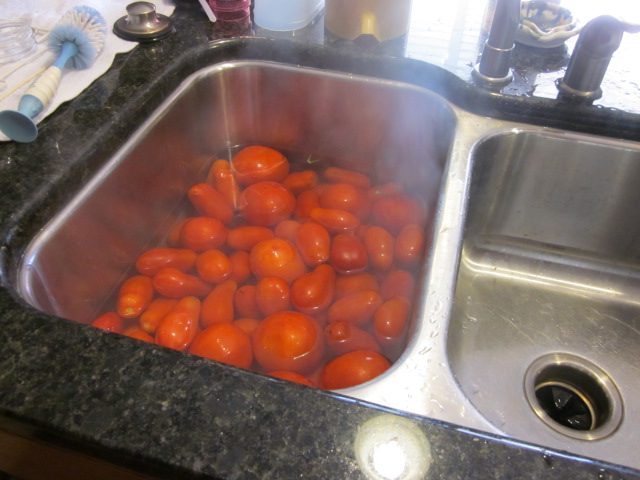 Jars were washed and then I placed them in the boiling water for a bit before using that water to pour on the tomatoes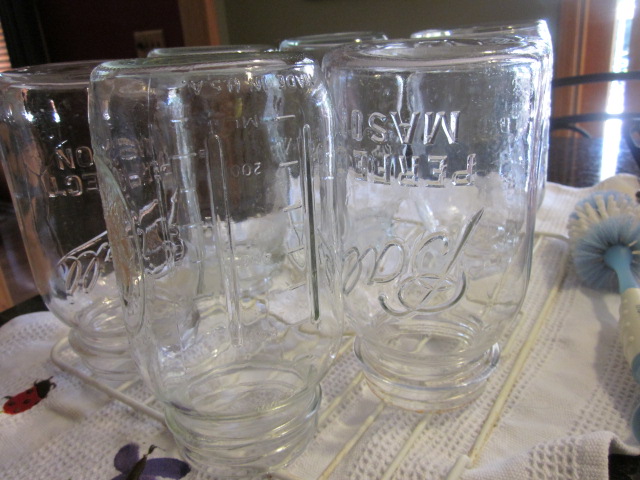 The tomatoes were peeled and sliced up in jars. The plum tomatoes (as shown in first picture) are good to go - if you are using regular round tomatoes, you need to squeeze some of juice out so your tomatoes aren't too liquidy after processing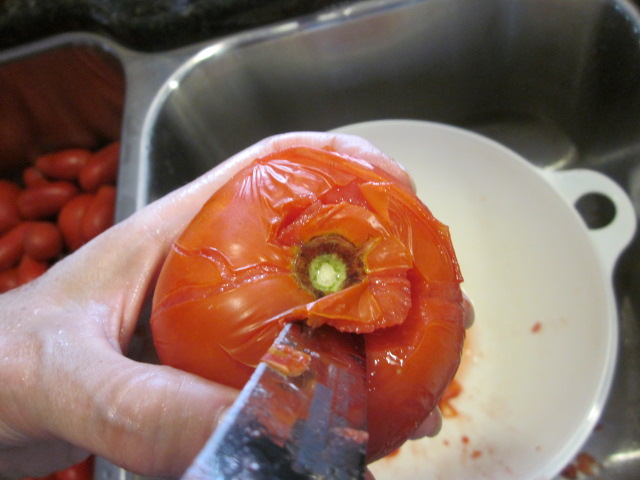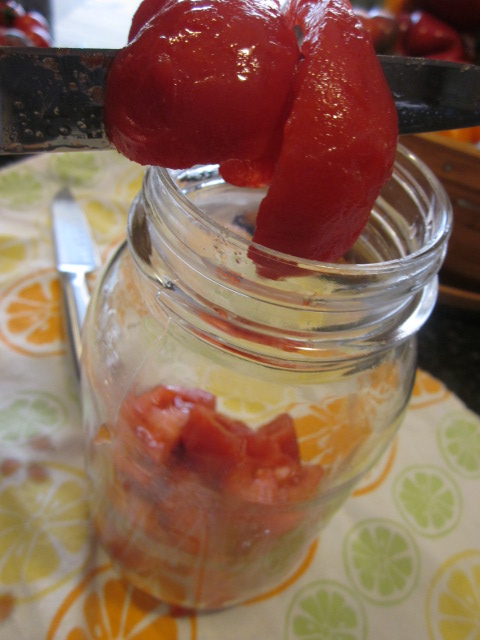 When the jar is about ½ way full, add some salt. Also, run a knife down in the jar to release air bubbles.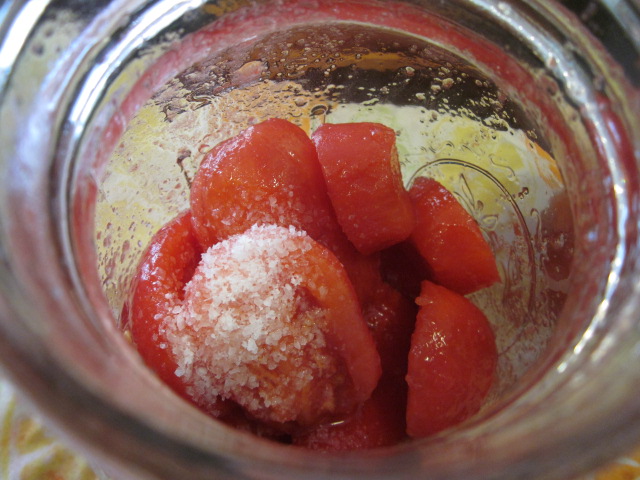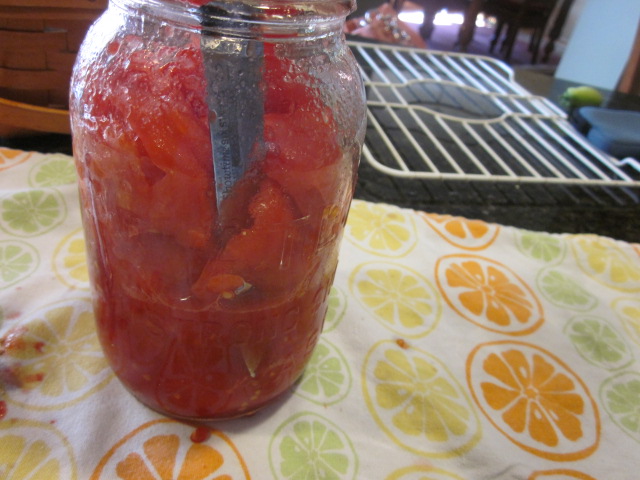 I leave about a ½" of space before putting the lids on (I keep in lids in boiling water until ready to cap). Be sure to wipe off threads and top of jars to remove any pieces that might have stuck.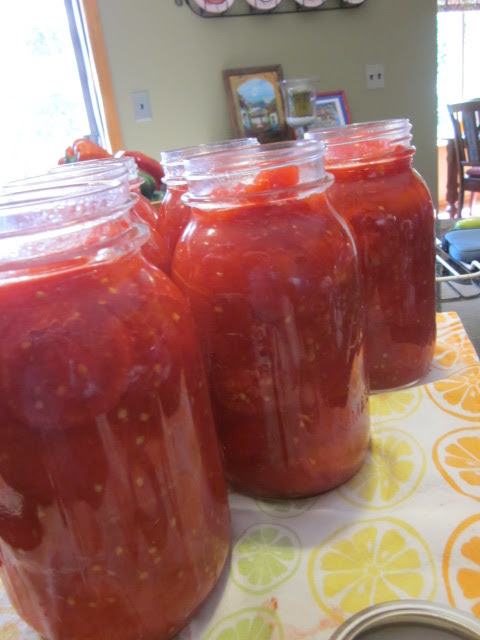 Lovely hands and the scraps!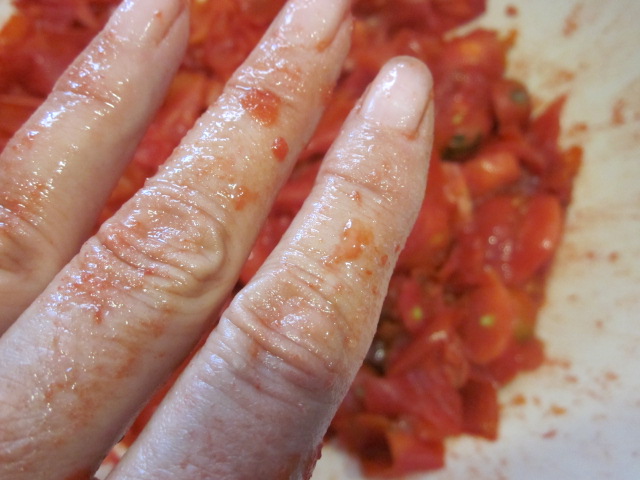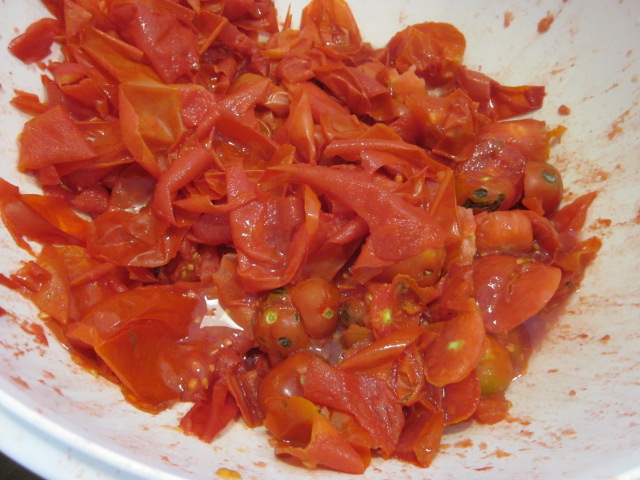 The jars are set in the canner and filled with water about 1" over the tops of jars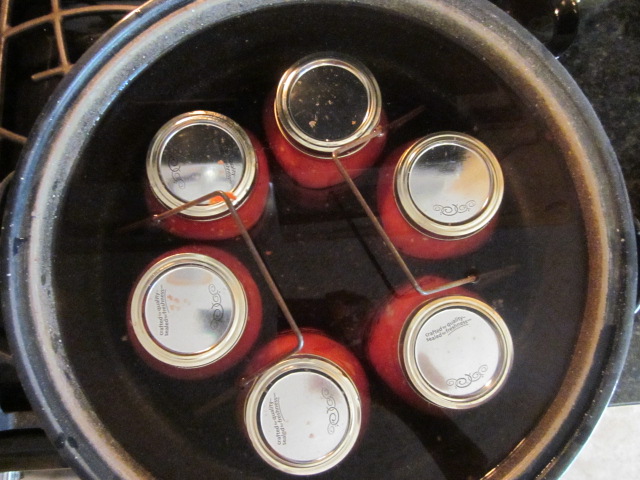 I used my mom's canner this day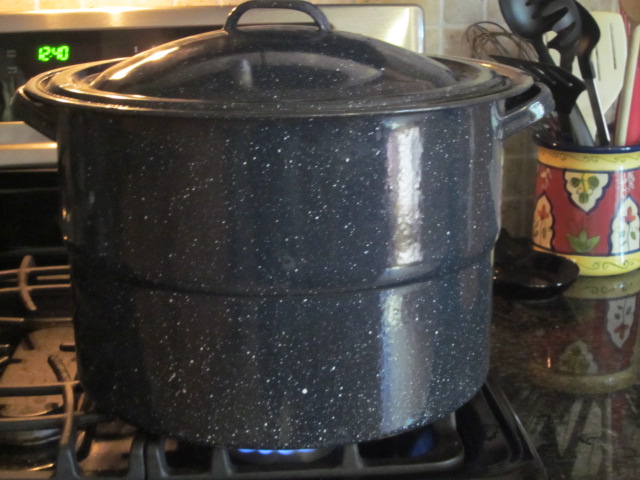 After it comes to a boil, boil for 35 minutes. Remove and when you hear a PING, you know the lids are sealed.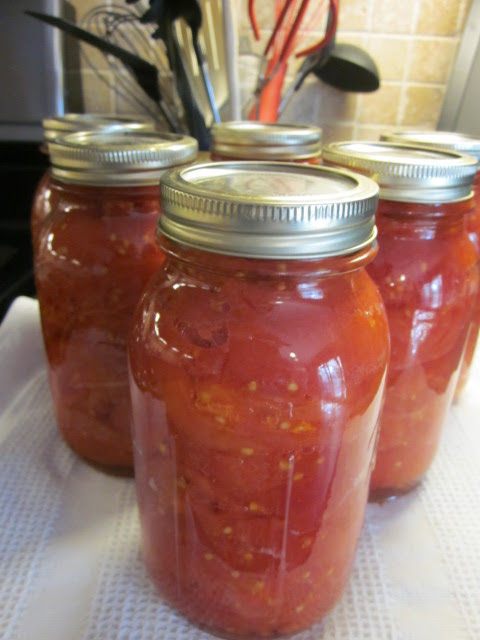 I was pleased that I got 6 quarts this day! I use these to make homemade spaghetti sauce and pizza. I'm hoping to get a few more before the garden is done.
For my mom and grandmother, thanks for the memories! I would give anything to be back in the basement!


Do any of you have canning memories? I would love to hear them!!
About the Author
Recent Posts
Recipe Index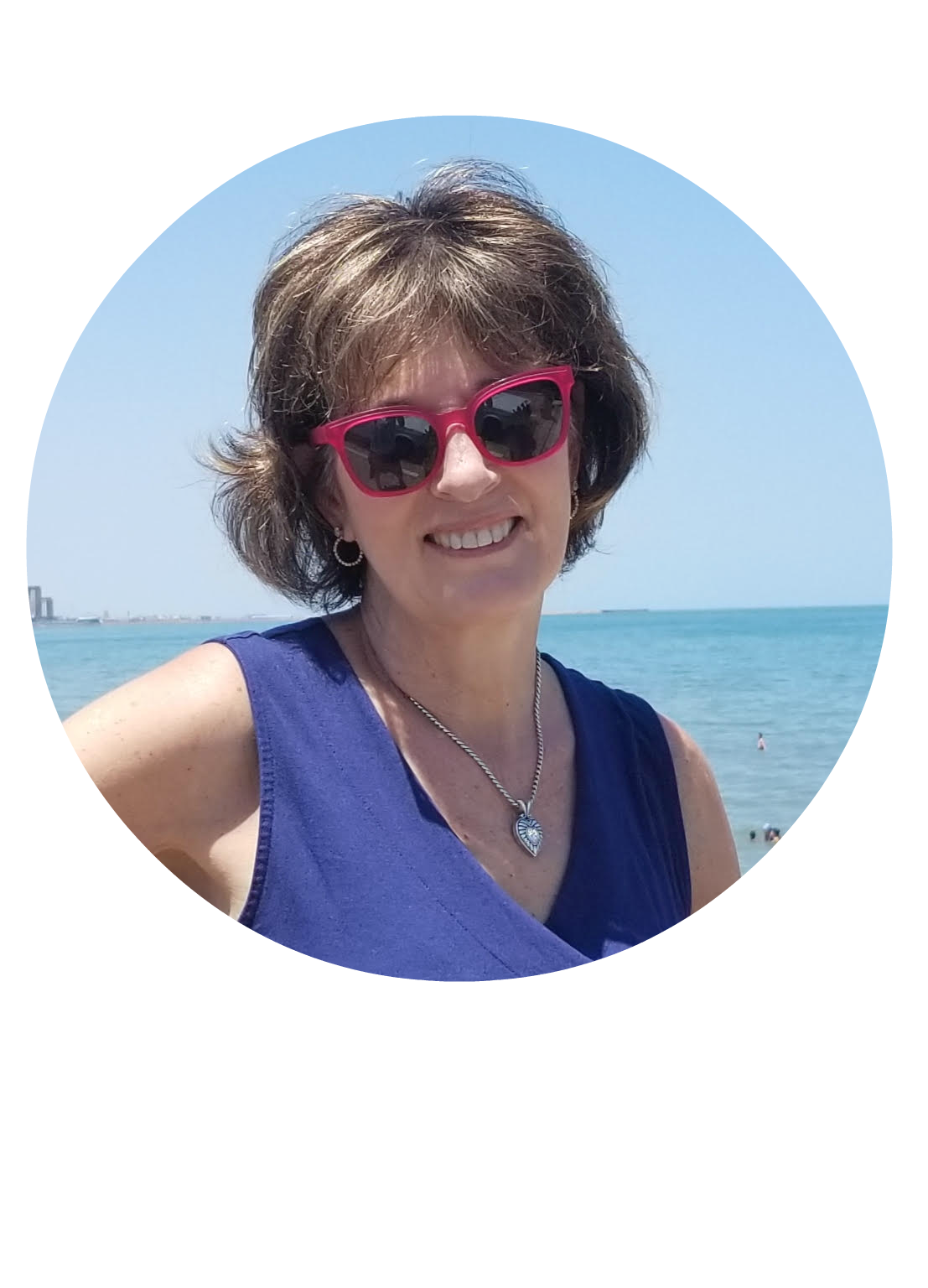 We are all about sharing our love of good food so on the blog you will find easy recipes to enjoy with your family and friends.  We hope to inspire you to host a gathering to create special memories.  Most recipes are step by step so you can feel confident in the kitchen.  Take a look around to find everything from breakfast to dinner and everything in-between!