Be sure to save room for dessert with these Old Fashioned Coconut Tarts! They are so creamy and full of coconut flavor!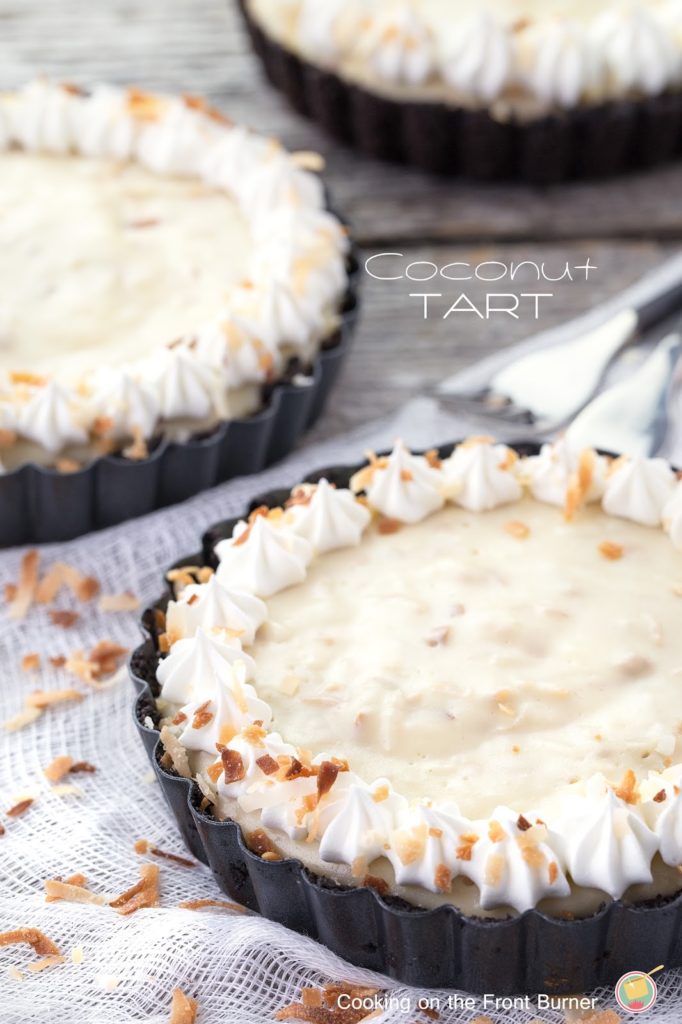 As I mentioned on Friday, I'm celebrating my 4 year blog anniversary! Oh boy, times flies you are having fun, making recipes, taking pictures and writing posts.
I'm bringing to the party this Old Fashioned Coconut Cream Tart. Such creamy goodness in chocolate crust. These won't last long in your house - they didn't at mine!
More this week on my blogging life and a behind the scenes look. For now enjoy this sweet treat.
Ingredients
oreos
butter
half and half
eggs
flour
sugar
salt
coconut
vanilla extract
whipped topping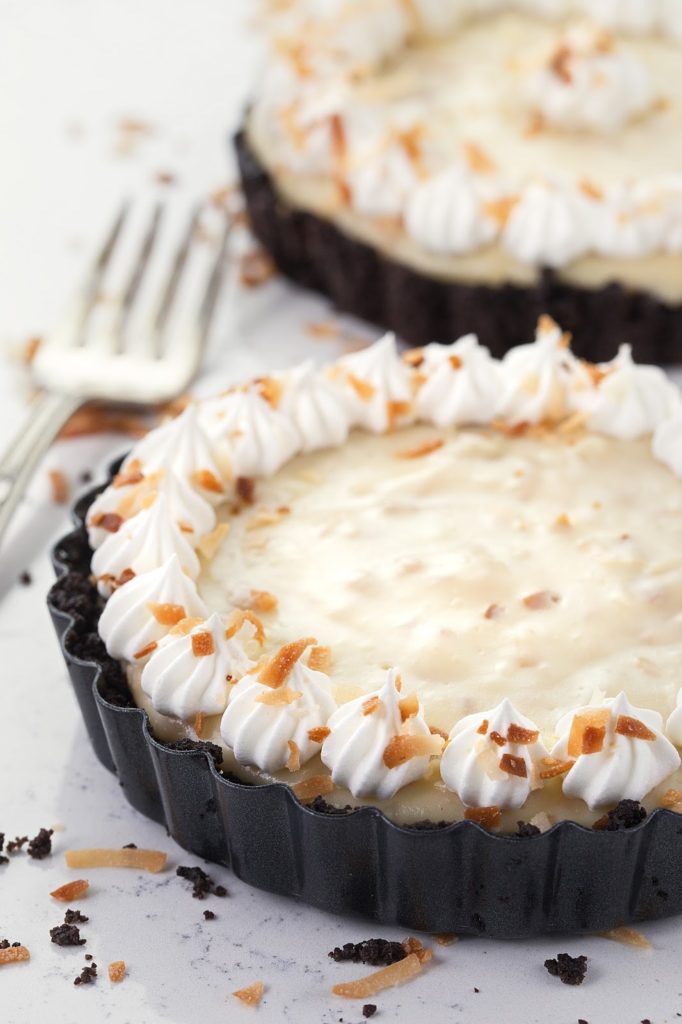 Other sweet recipes you might enjoy: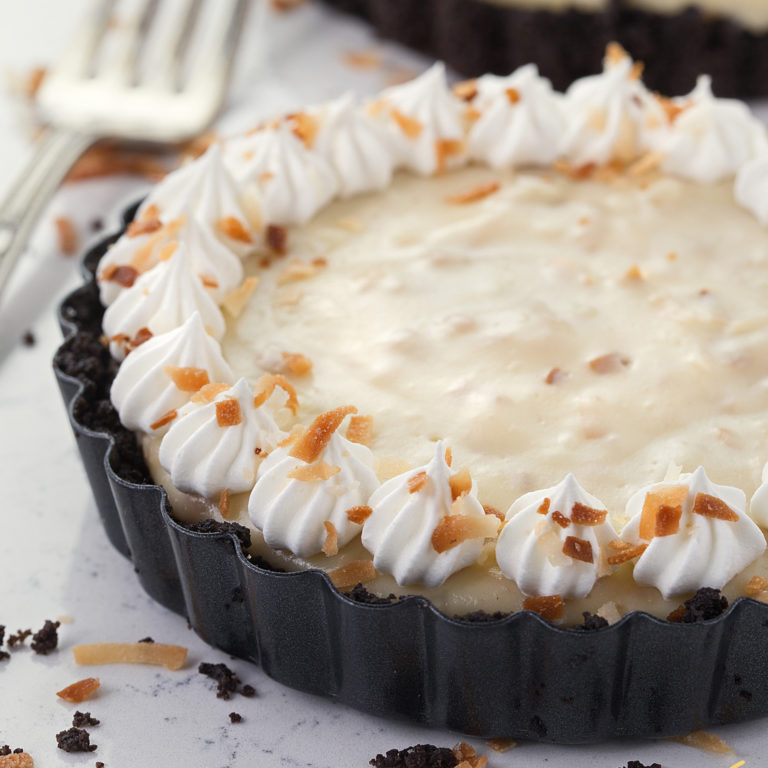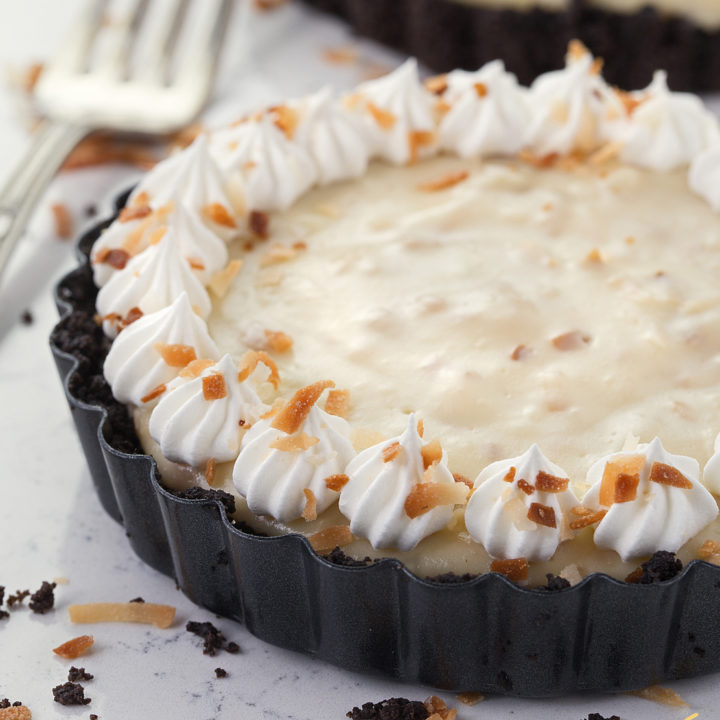 Old Fashioned Coconut Tart
A tasty tart with the old fashioned flavor of coconut
Ingredients
Crust
22 oreos
3 tablespoons melted butter
Filling
3 cups half and half
2 eggs
¾ cup sugar
½ cup flour
¼ teaspoon salt
1 cup toasted coconut (divided)
1 teaspoon vanilla
1 cup Whipped topping
Instructions
Preheat oven to 350°
Finely chop oreos in food processor; remove to bowl and add melted butter.
Divide between 5 small 4-5″ tart dishes with removable bottoms; press up sides and bottom
Bake for 10 minutes then cool completely
Filling - in a medium saucepan combine the half and half, eggs, sugar and salt.
Bring to boil over low heat stirring constantly
Remove from heat and stir in ¾ cup coconut and vanilla
Divide into tart pans (or one crust); refrigerate about 4 hours until firm.
Top with whipped topping and additional coconut
Notes
Keep refrigerated
Note - to toast coconut, place on a single layer on baking sheet. Bake at 350 for 5-7 minutes stirring occasionally until golden brown