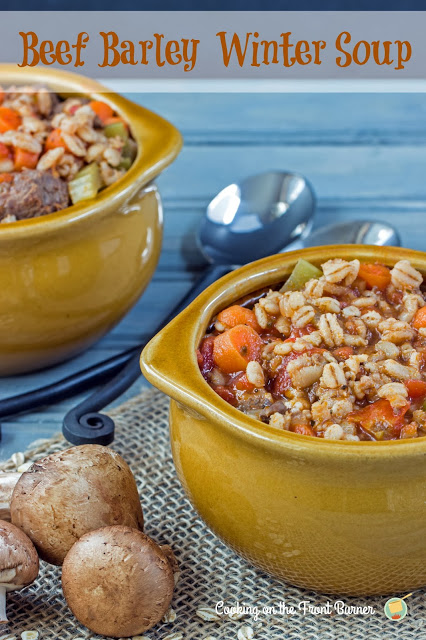 Brrrrr...it's cold outside! This past week we have had some snow and a lot colder temps! When I get home from work, I don't want to go out of the house again and it's only November. Even colder temps are ahead of us.... why don't I live in FL? Well, then I would probably complain about the heat 🙂
But I do have a cure to warm you up. This is categorized a soup but I always end up putting more ingredients in and it turns out more stew-like. I love the veggies and barley; it makes for a great combination.
Beef Barley Winter Soup
Prep Time: 15 minutes
Cook Time: 50 minutes
Serves 8-10
Ingredients
2 lbs. beef stew meat; 1" cubes
1 Tbl olive oil
6 cups water
2 cups beef broth
2 cups chopped celery
1 cup chopped carrots
1 shallot diced
1 (15 oz.) can diced tomatoes (juice too)
3 Tbl tomato paste
1 cube beef bouillion
2 teaspoon dried oregano
1 teaspoon dried thyme
2 teaspoon dried basil
2 teaspoon dried parsley
½ teaspoon salt
¼ teaspoon pepper
4 ounces red wine
1 cup quick-cooking barley
Instructions
In dutch oven or soup pot, brown meat in oil and cook until most liquid evaporates on medium-high heat (about 15 minutes); add shallot about 5 minutes before
Add water, broth, celery, carrots, tomatoes, tomato paste, bouillon, seasonings and wine.
Bring to boil, reduce heat, cover and simmer for 35 minutes.
Stir in barley and simmer an additional 15 minutes
What's one of your go to warm-me-up meals? Soup, Stew? Something else?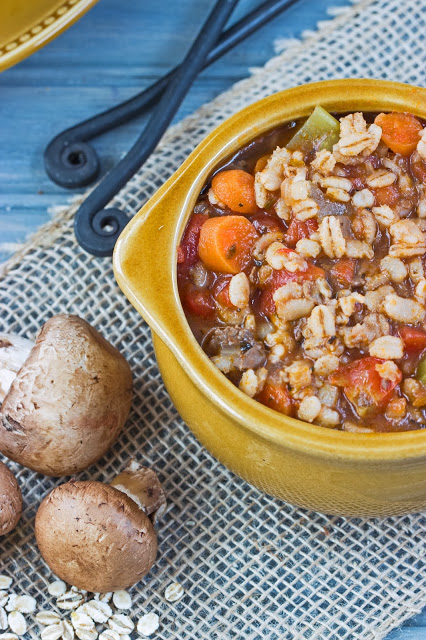 I know some of you aren't fans of mushrooms so I didn't list them in the recipe, but if you wanted to add, cook along with the shallots - my shroom of choice is the baby bella. I love how it holds up in soups and stews.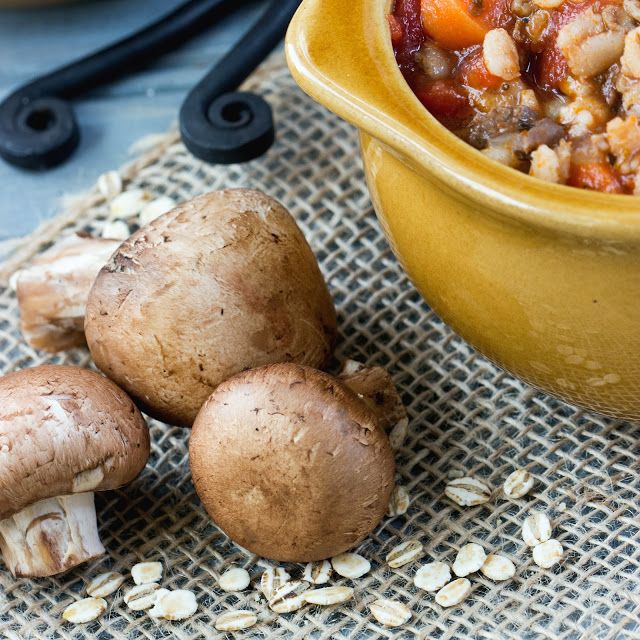 Well, time to go and hibernate!
About the Author
Recent Posts
Recipe Index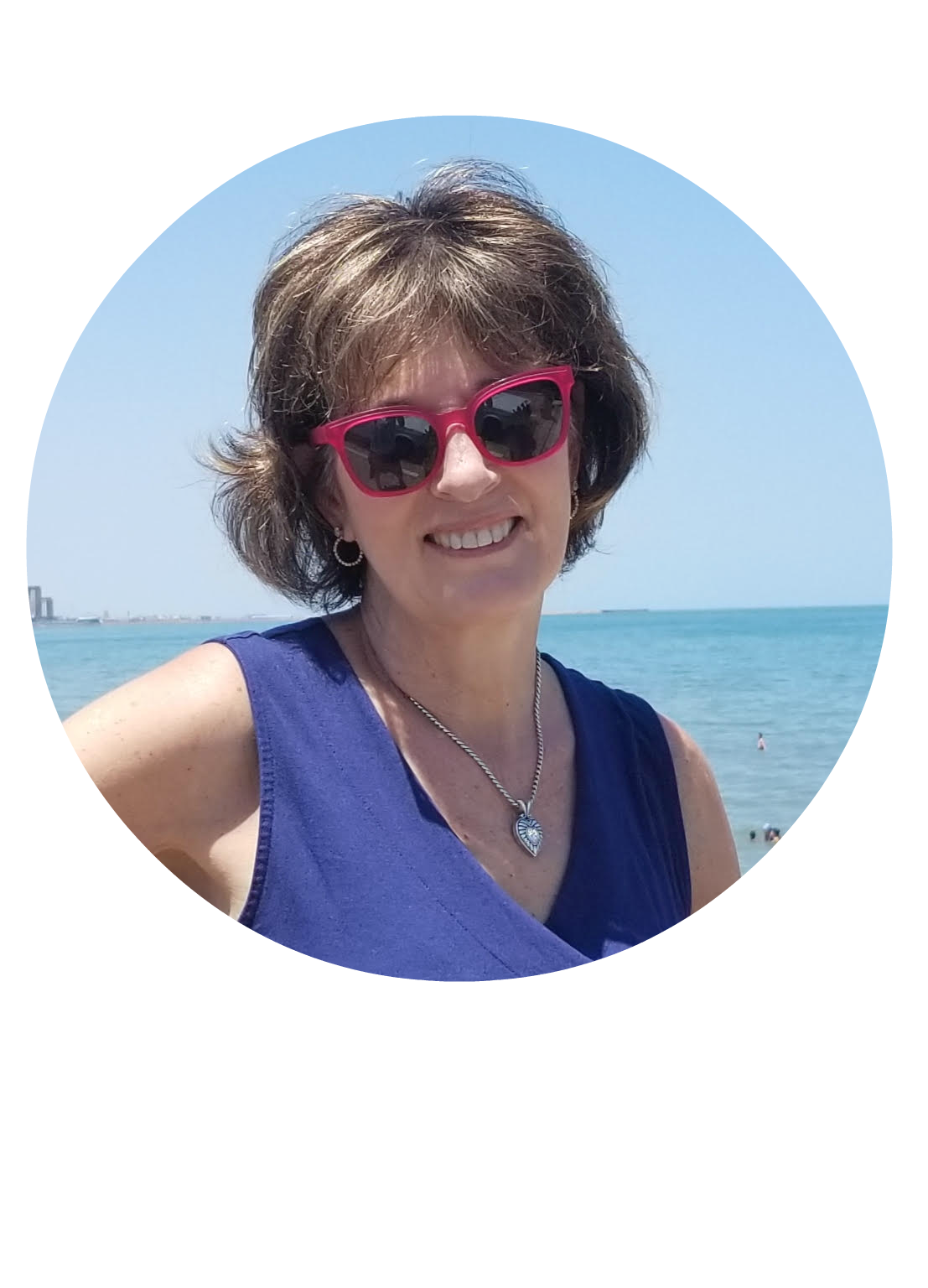 We are all about sharing our love of good food so on the blog you will find easy recipes to enjoy with your family and friends.  We hope to inspire you to host a gathering to create special memories.  Most recipes are step by step so you can feel confident in the kitchen.  Take a look around to find everything from breakfast to dinner and everything in-between!