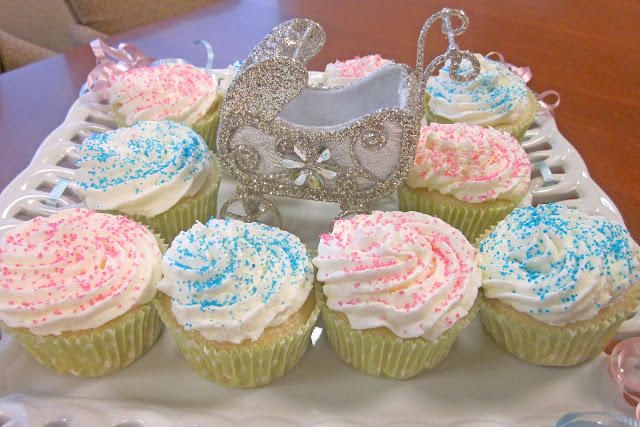 Today I am happy to share some exciting news. Our oldest daughter, Kristina, and her husband, Benj, are expecting their first baby.... and it is our first grandchild! The due date is the middle of August.
We've known for quite awhile and have been waiting for the FBO announcement (meaning facebook official!) and that happened a couple weeks ago. But I was able to tell my co-workers back in February and to announce it I brought in some fun cupcakes to celebrate.
I have a cute little story about the buggy ornament - I saw this at a JoAnn's store in November and just thought it was so pretty (I like sparkly things) so I bought it thinking that maybe it would come in handy in the future then lo and behold we found out before Christmas the happy news! I might have ESP!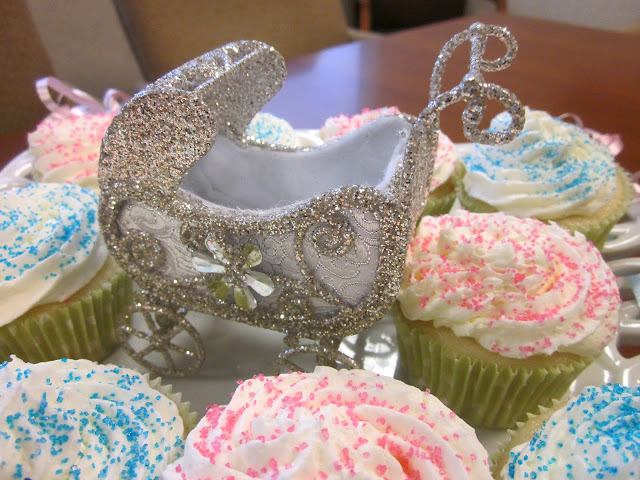 K&B are a very cute couple....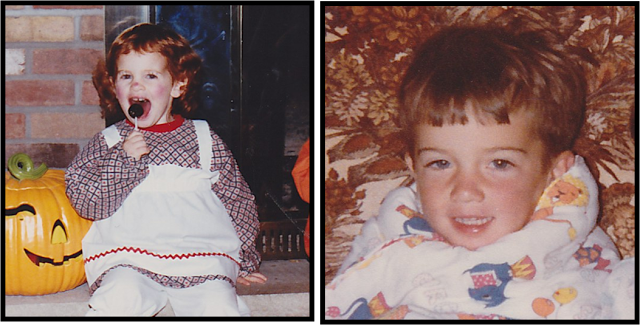 The night after this picture was taken (we were in FL for my nephew's wedding in Clearwater FL), they got engaged on the beach.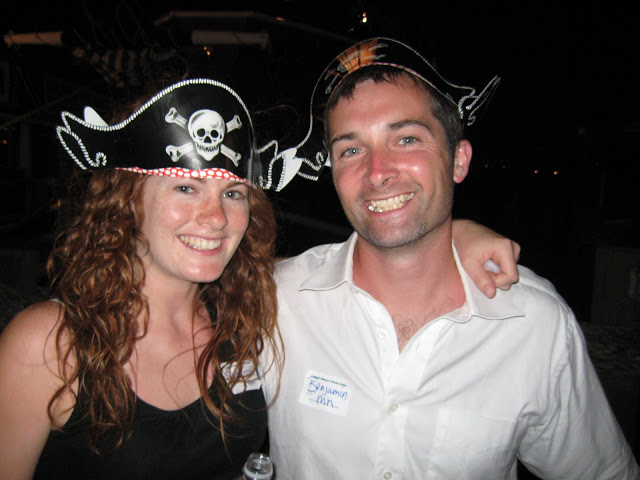 Then about 15 months later, the wedding....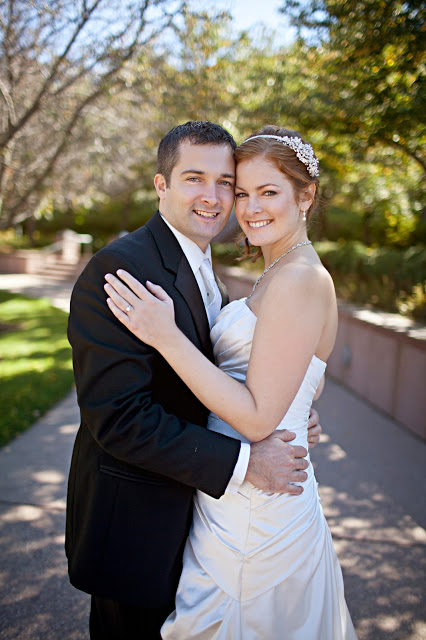 And about 22 months later they will have their little bundle of joy and someone for us to spoil!
Though we do have one concern.... hehehehehe...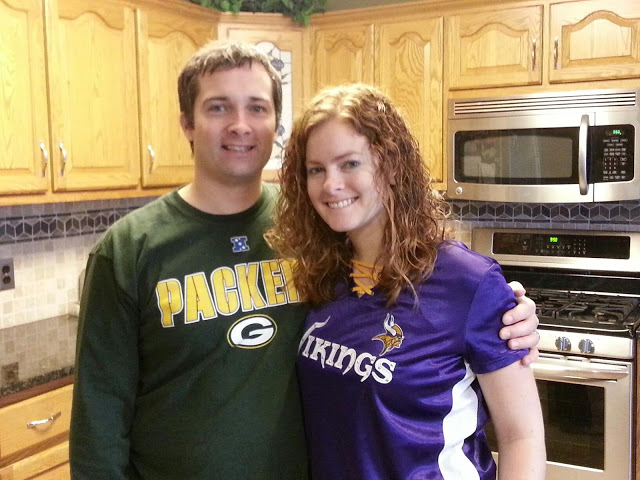 Go Vikings 🙂
About the Author
Recent Posts
Recipe Index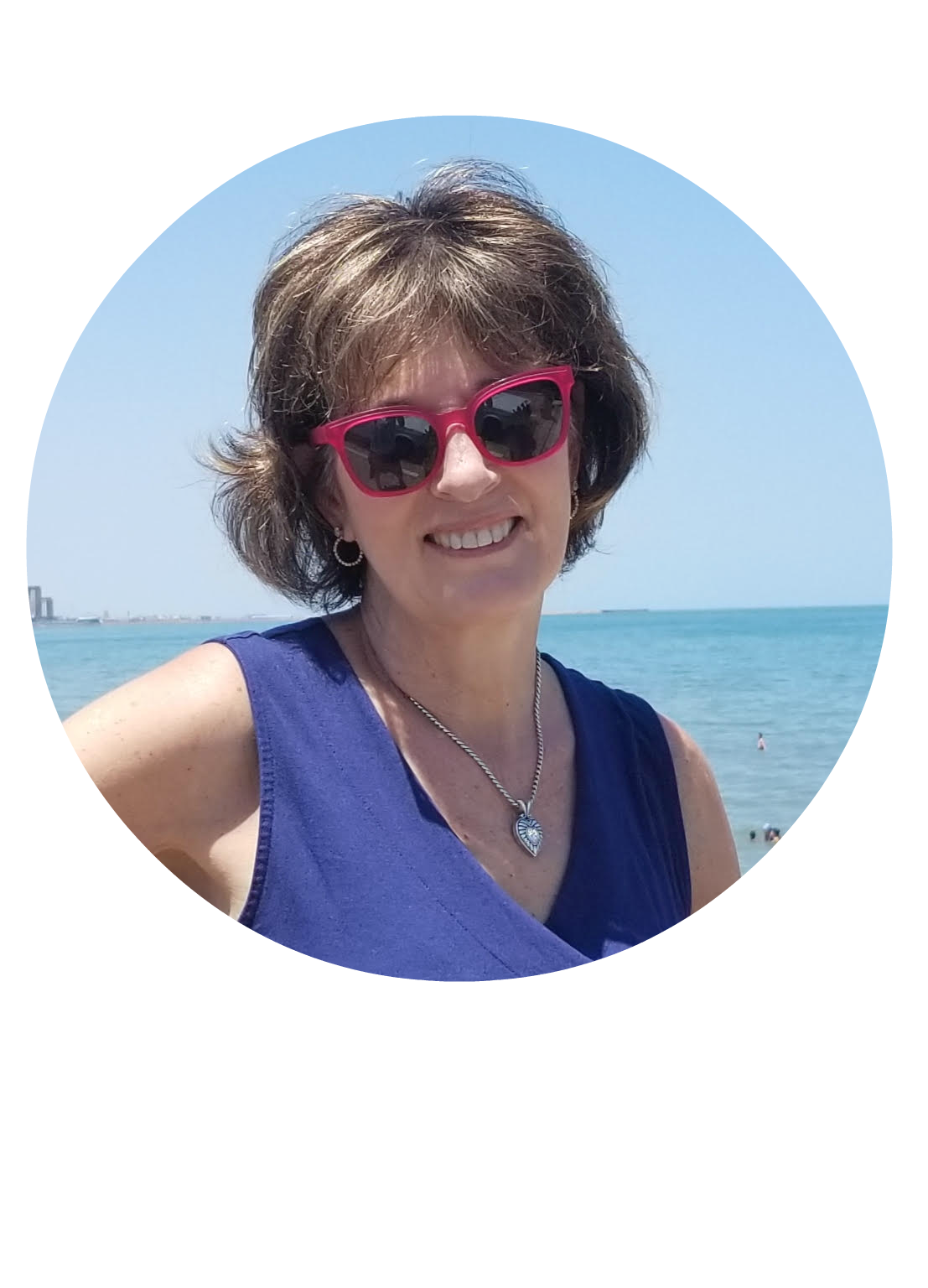 We are all about sharing our love of good food so on the blog you will find easy recipes to enjoy with your family and friends.  We hope to inspire you to host a gathering to create special memories.  Most recipes are step by step so you can feel confident in the kitchen.  Take a look around to find everything from breakfast to dinner and everything in-between!