This Southwest Chicken Quinoa Soup is a satisfying soup that will fill you and keep you warm.  The southwest flavors are amazing!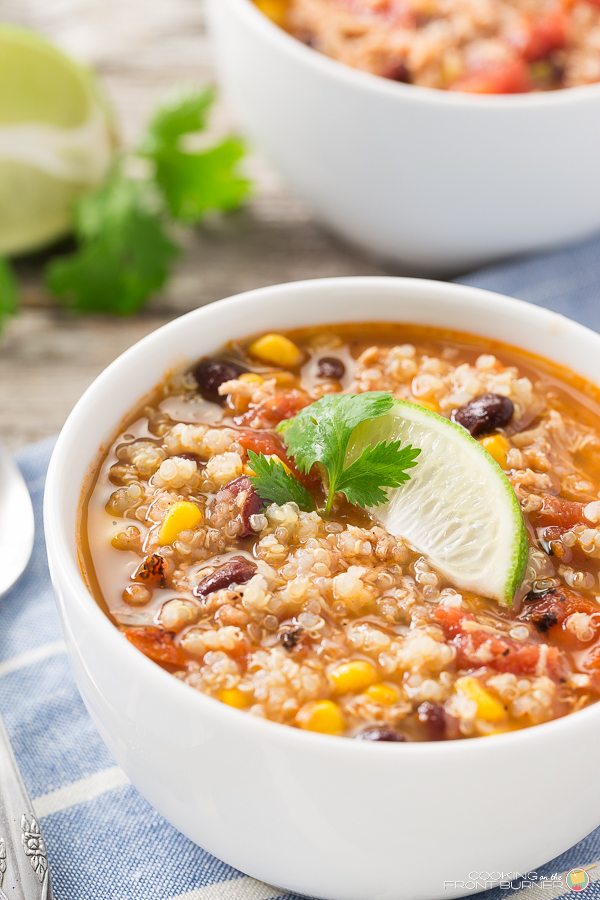 Fall is here and in our neck of the woods, it is soup weather.  While I certainly enjoy the summer months and the grilling out we get to do, when fall arrives I'm ready for some hearty soups.  This month I'm sharing a new recipe called Southwest Chicken Quinoa Soup over at Real Housemoms.  You'll be sure to want to add this one to your menu.  It has great southwest flavors and comes together in about 35 minutes.  How is that for getting dinner on the table?
Look at the loaded ingredients!  Maybe toss some avocado on there too!  Grab a spoon and dig in.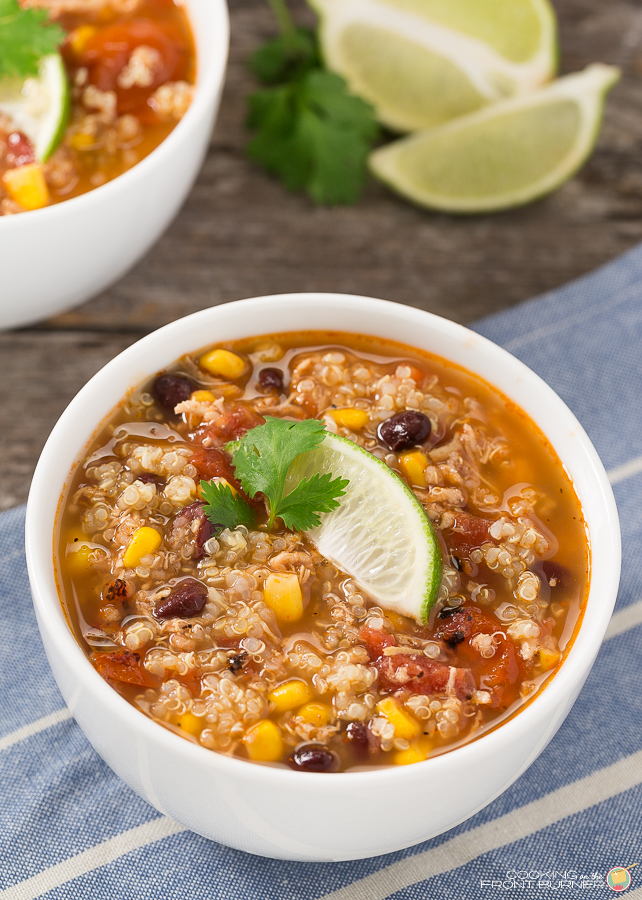 Southwest Chicken Quinoa Soup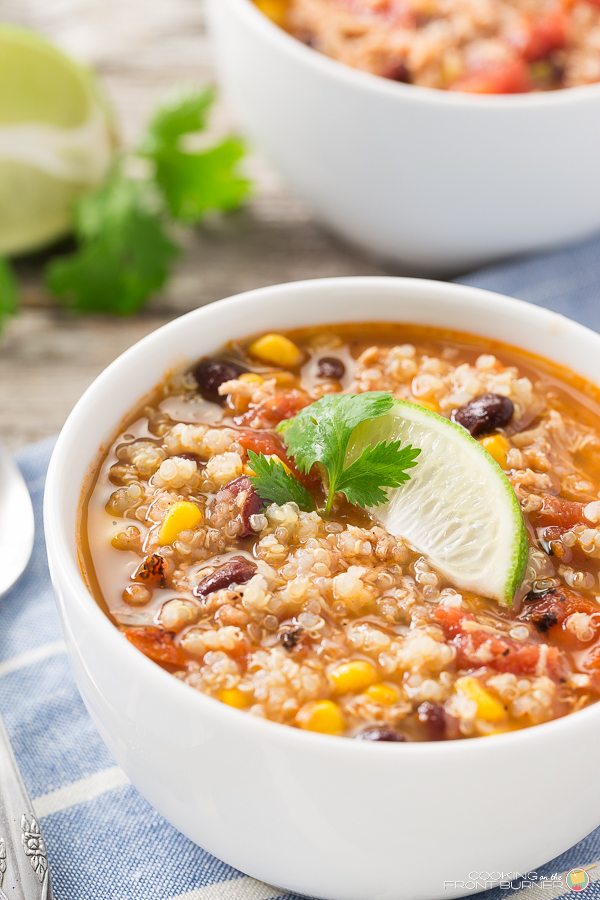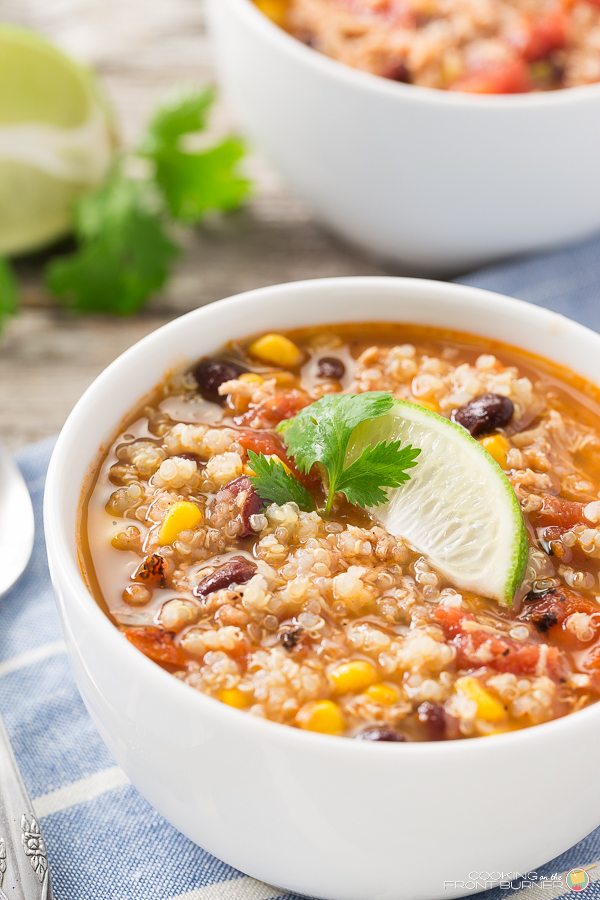 This comforting bowl of soup is perfect for a weeknight meal!
Ingredients
2 tablespoons shallots, diced
1 jalapeno pepper diced
2 tablespoons olive oil
28 oz. fire roasted tomatoes
6 cups chicken broth
1 tablespoon chili powder
1/2 teaspoon cumin
1/2 teaspoon salt
15 oz. can corn, drained
15 oz. can black beans, drained and rinsed
Juice of 1 lime
1 cup uncooked quinoa, well rinsed
16 oz. boneless chicken, cooked and shredded
Directions
Preheat oven to 375
Place boneless chicken on a rimmed cookie sheet and bake until done (about 20 minutes)
Meanwhile in a large pot heat the oil over medium high heat then add the shallots and jalapenos and saute for 5 minutes.
Add tomatoes, chicken broth, chili powder, cumin, salt, lime juice, quinoa, corn and black beans.
Bring to boil, turn lower and simmer for 20 minutes
When chicken is done, shred and place in soup for an additional 5 minutes.
(an easy way to shred chicken is to place in your mixer with a paddle attachment and place on medium speed - you may also dice chicken if you prefer)
Recipe Notes
Wear gloves when cutting jalapenos
Another hearty soup you might enjoy: