This easy Roasted Cauliflower and Fennel soup screams spring time with its fresh ingredients and can go from prep to serve in about an hour.  Pair it will a fresh yummy salad for a light dinner idea!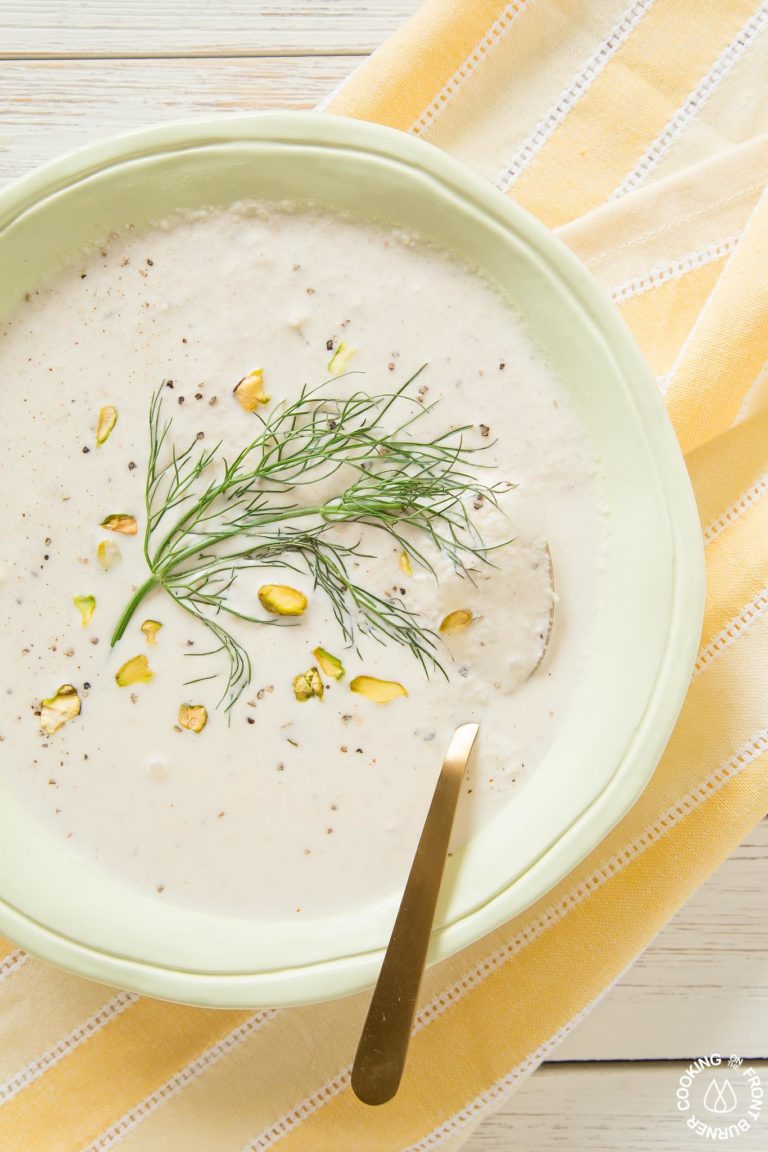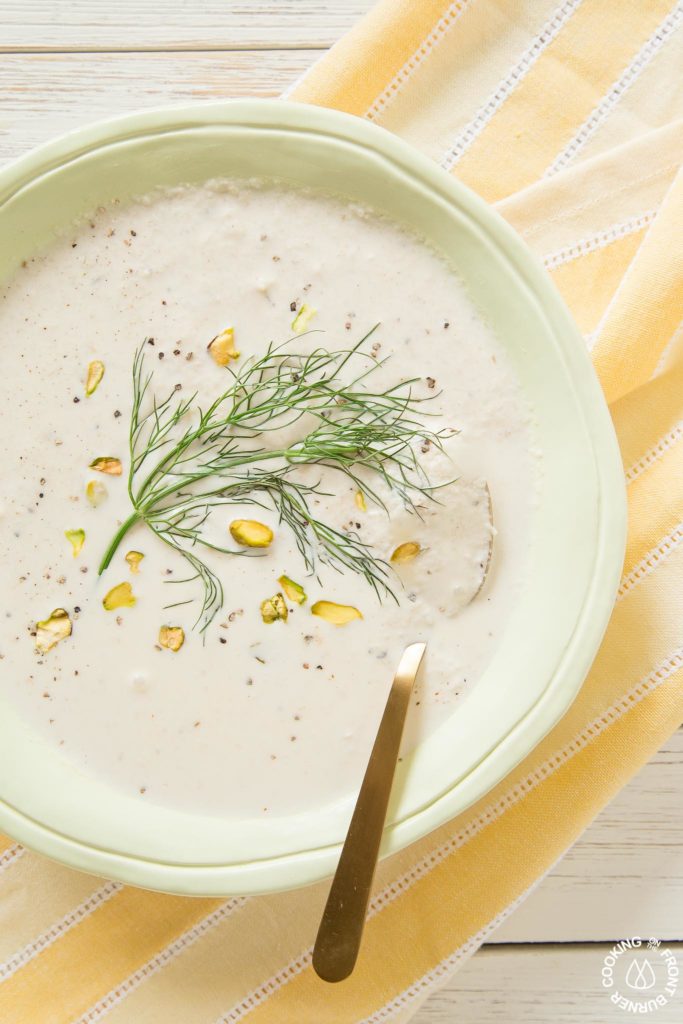 The calendar says spring but Mother Nature is saying otherwise.  April has brought nothing but cold temps and even snow.  This has got to stop!  Some days I want to lounge in my pajamas and stay in (oh wait, I have done that quite a few times 🙂 ) Today though, I ventured out and bought these ingredients to brighten things up by making this Roasted Cauliflower and Fennel soup.  Hey, if the robins can be out enjoying the seed we have left for them, then I can suck it up (with my winter coat) and provide for my family too.
Seriously, it is getting ridiculous and everyone is complaining, even people who don't normally complain.  It's got to get better right?  And if it doesn't, well at least I have a business trip to Phoenix in two weeks and I wouldn't even mind if it was in the 90's.  I just want to get some warmth back on this body.  Our trip to Cabo this past January, seems like eons ago.
Let's get back to this soup.  I was really intrigued with the combo of the cauliflower and fennel.  When it was roasting in the oven, the aroma in the kitchen was wonderful.  I had never bought a fennel bulb before and I guess I should have known better to go to Target for one.  Luckily our bigger grocery store in the area had one.  It definitely adds a nice flavor that tastes like anise or licorice.  The soup can be enjoyed by itself but you might want to pair it with either a Roasted Beet Salad that is also really fresh or an Italian Antipasto Salad for something a bit heartier.
I hope you enjoy this recipe and I hope to get better weather!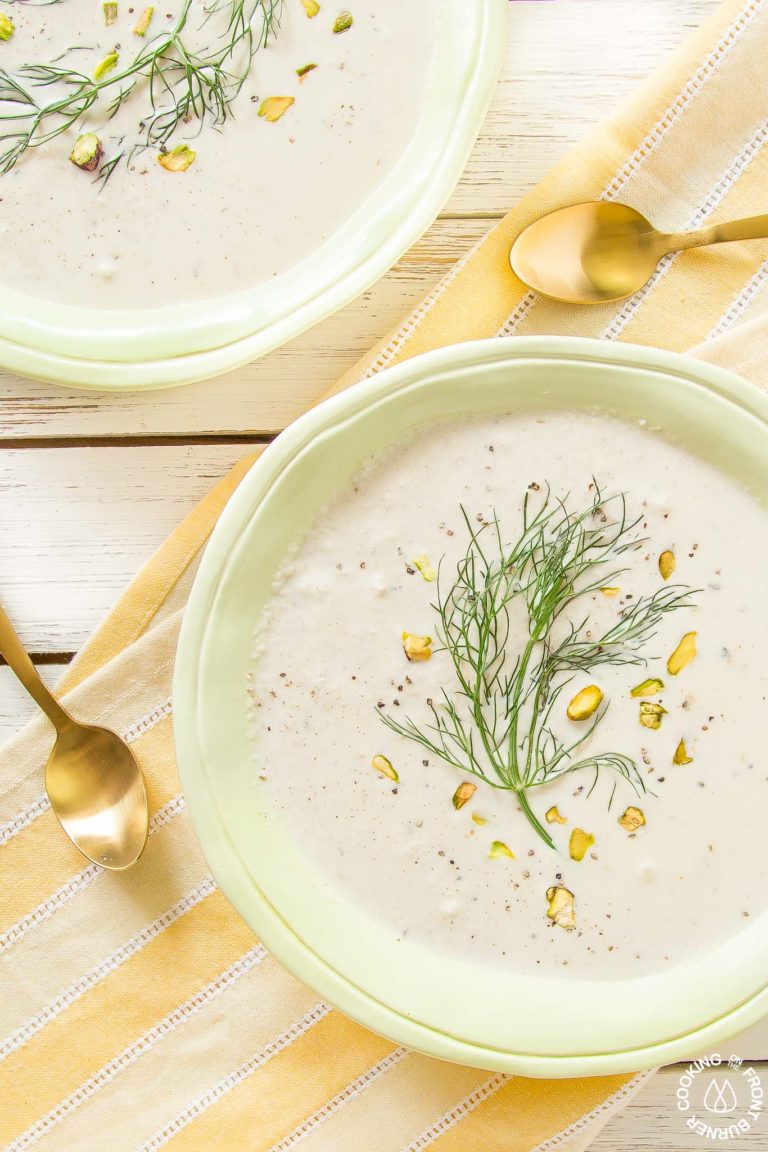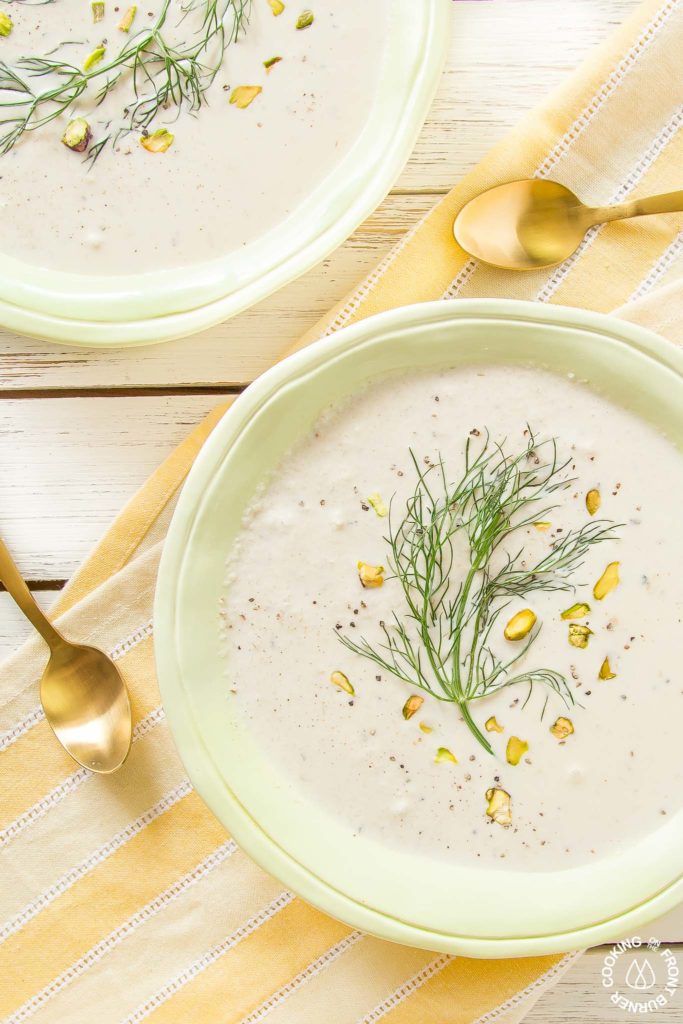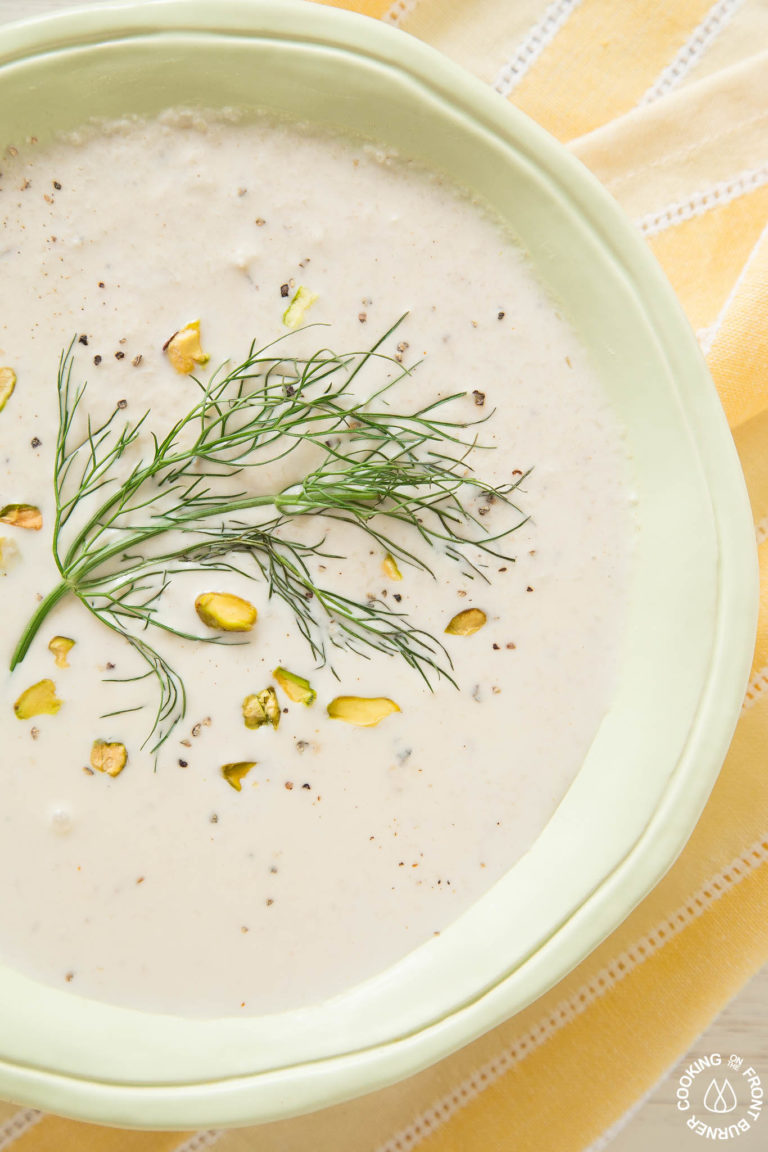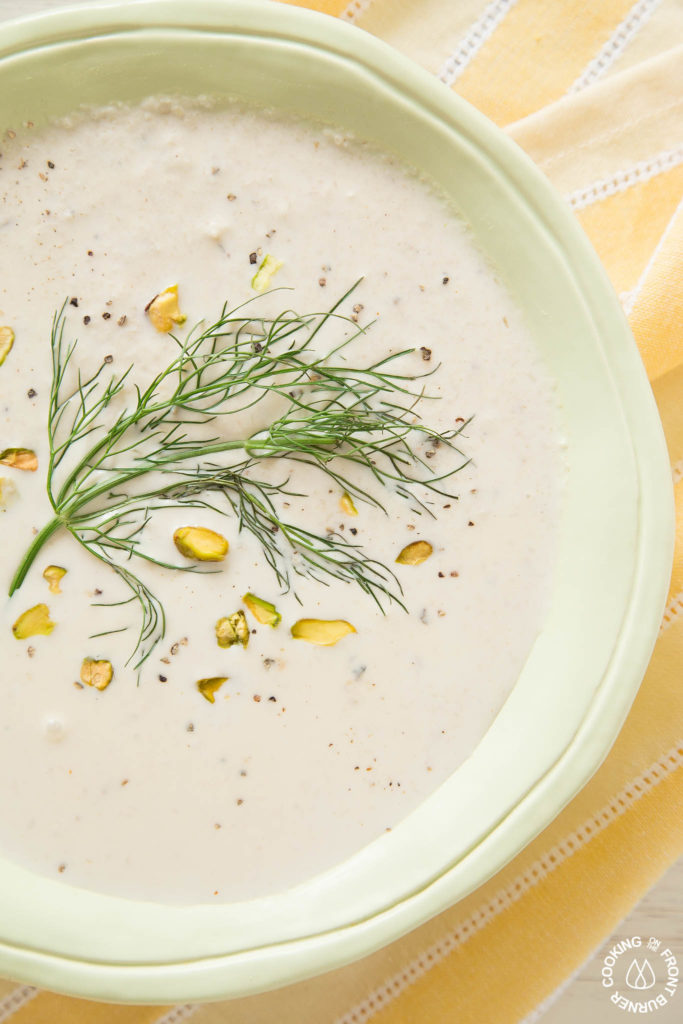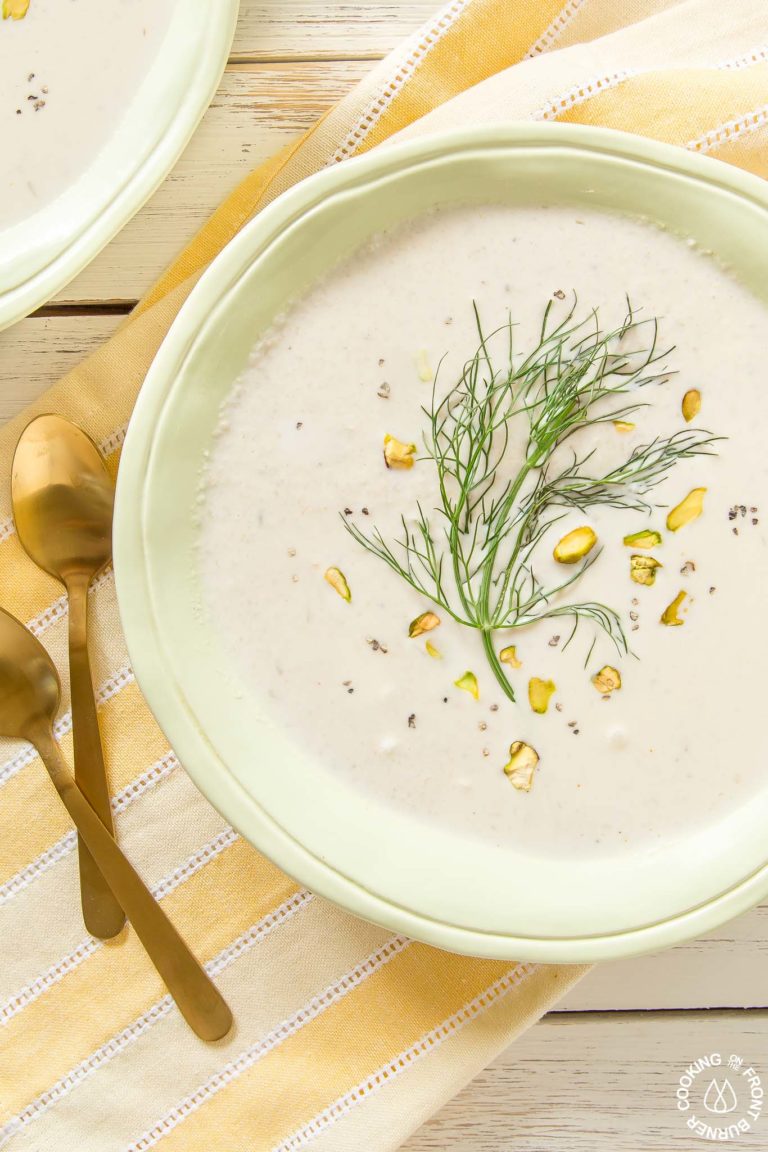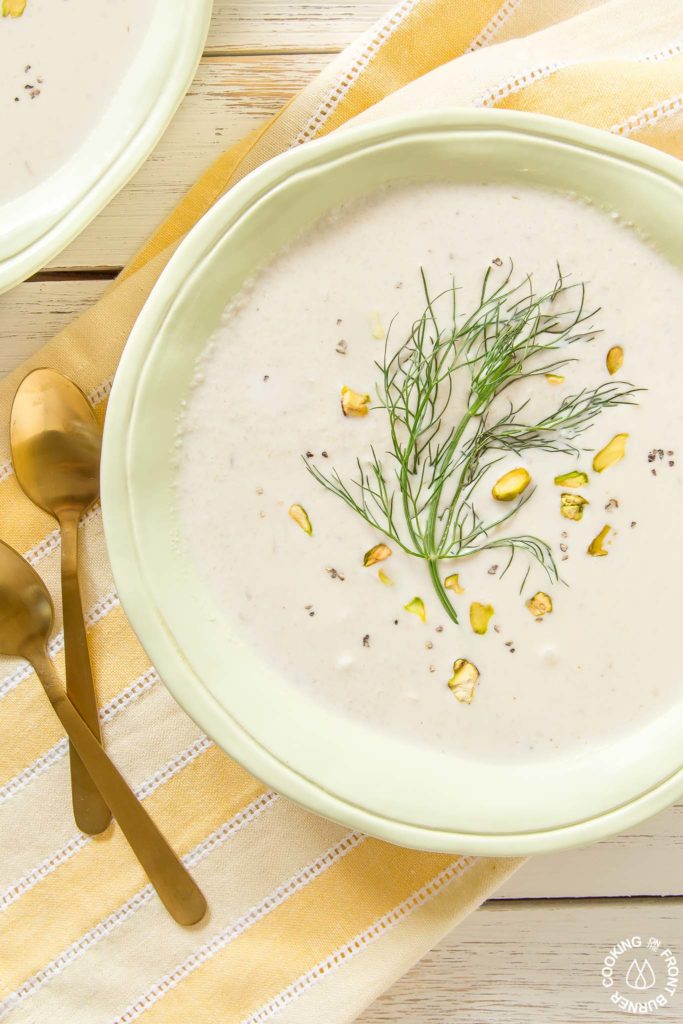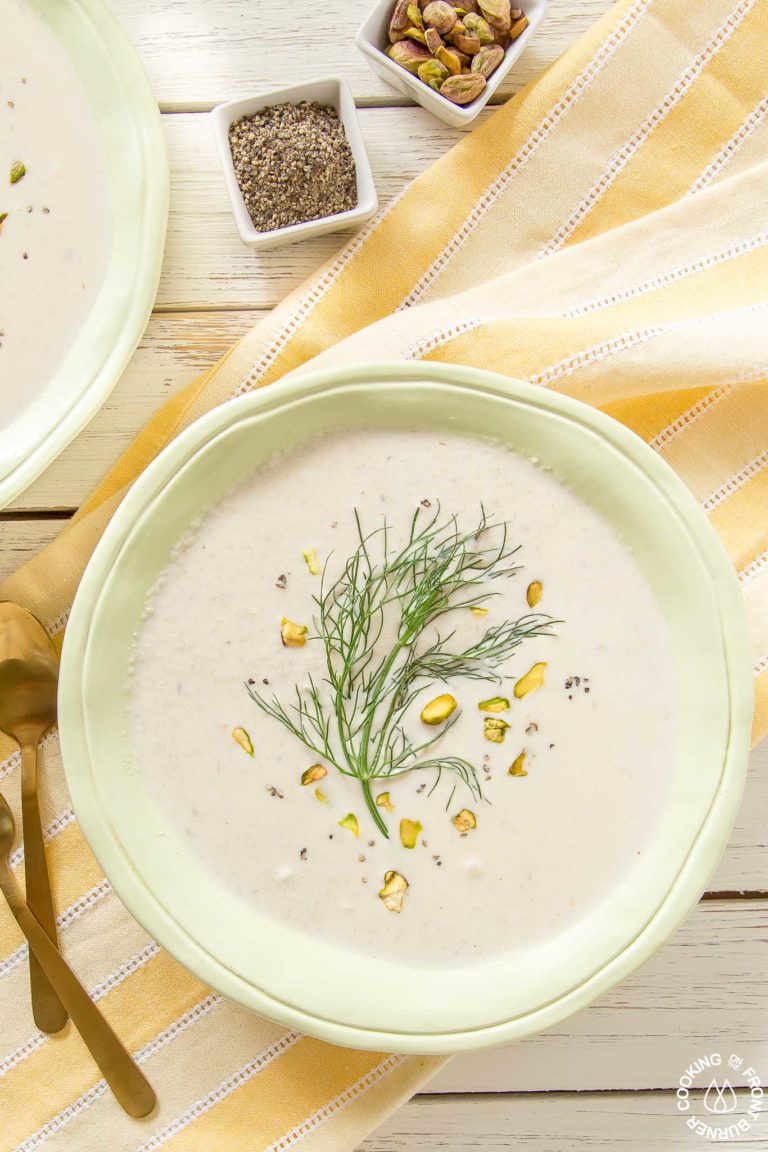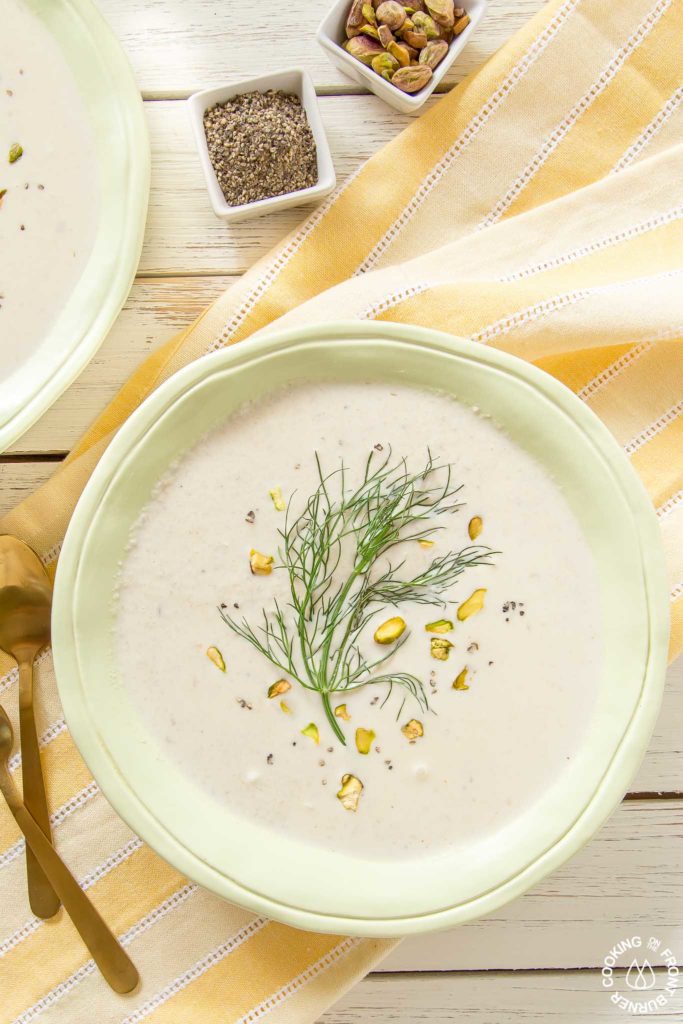 I was inspired to make this recipe from Land O Lakes.

Get the Recipe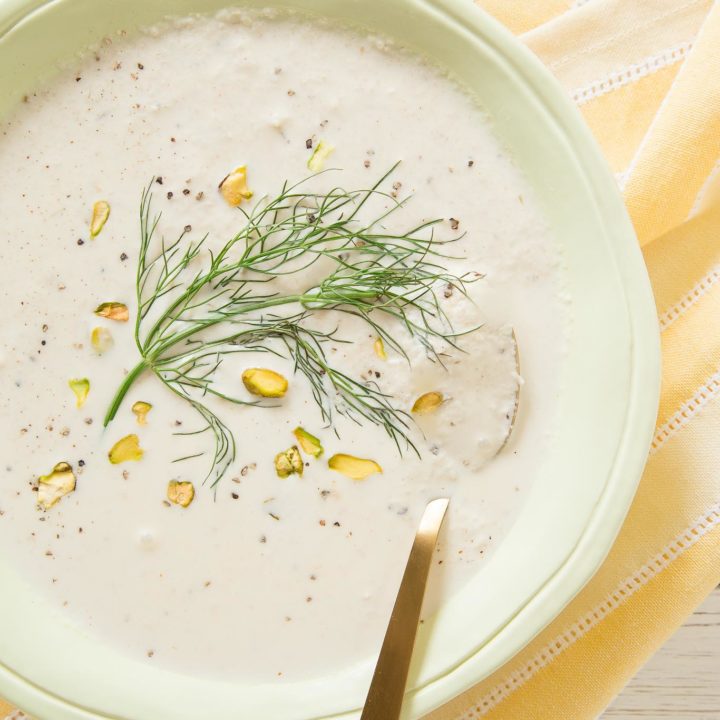 Roasted Cauliflower and Fennel Soup
This easy Roasted Cauliflower and Fennel soup screams spring time with its fresh ingredients and can go from prep to serve in about an hour.  Pair it will a fresh yummy salad for a light dinner idea!
Ingredients
4 tablespoons butter with olive oil and sea salt (or regular butter)
4 cups cauliflower florets
1 cup chopped fresh fennel
2 garlic cloves
½ teaspoon kosher salt
½ teaspoon black pepper
1 cup chopped white onion
1 teaspoon fennel seeds
3 cups chicken stock
⅛ teaspoon cayenne pepper
2 cups heavy cream
⅓ cup chopped pistachios
Instructions
Heat oven to 375 and line a rimmed baking sheet with parchment paper
In a large bowl combine 2 tablespoons melted butter, cauliflower, fennel, garlic ¼ teaspoon salt and ¼ teaspoon pepper
Toss until coated then spread on baking sheet
Bake for 30-40 minutes until tender and golden brown
In a large saucepan melt the remaining butter until it is sizzling.
Add onions and cook until translucent (about 7 minutes); add fennel seeds and cook another 5 minutes
Add roasted veggies, chicken stock, ¼ teaspoon salt, ¼ teaspoon pepper and cayenne pepper
Use a blender to process the soup by carefully doing it by thirds.
When all soup is processed, place back in saucepan and add heavy cream and heat until it just comes to a simmer
Serve in bowls and top with chopped pistachios if desired
Notes
You could substitute half and half instead of the heavy cream for a lighter version.
Nutrition Information:
Yield:

6
Serving Size:

1
Amount Per Serving:
Calories:

485
Total Fat:

44g
Saturated Fat:

24g
Trans Fat:

1g
Unsaturated Fat:

17g
Cholesterol:

114mg
Sodium:

580mg
Carbohydrates:

17g
Fiber:

4g
Sugar:

9g
Protein:

9g
Nutritional information provided is computer-generated and only an estimate. You may want to do your own research with the ingredients listed if you have concerns about health or specific diets.
About the Author
Recent Posts
Recipe Index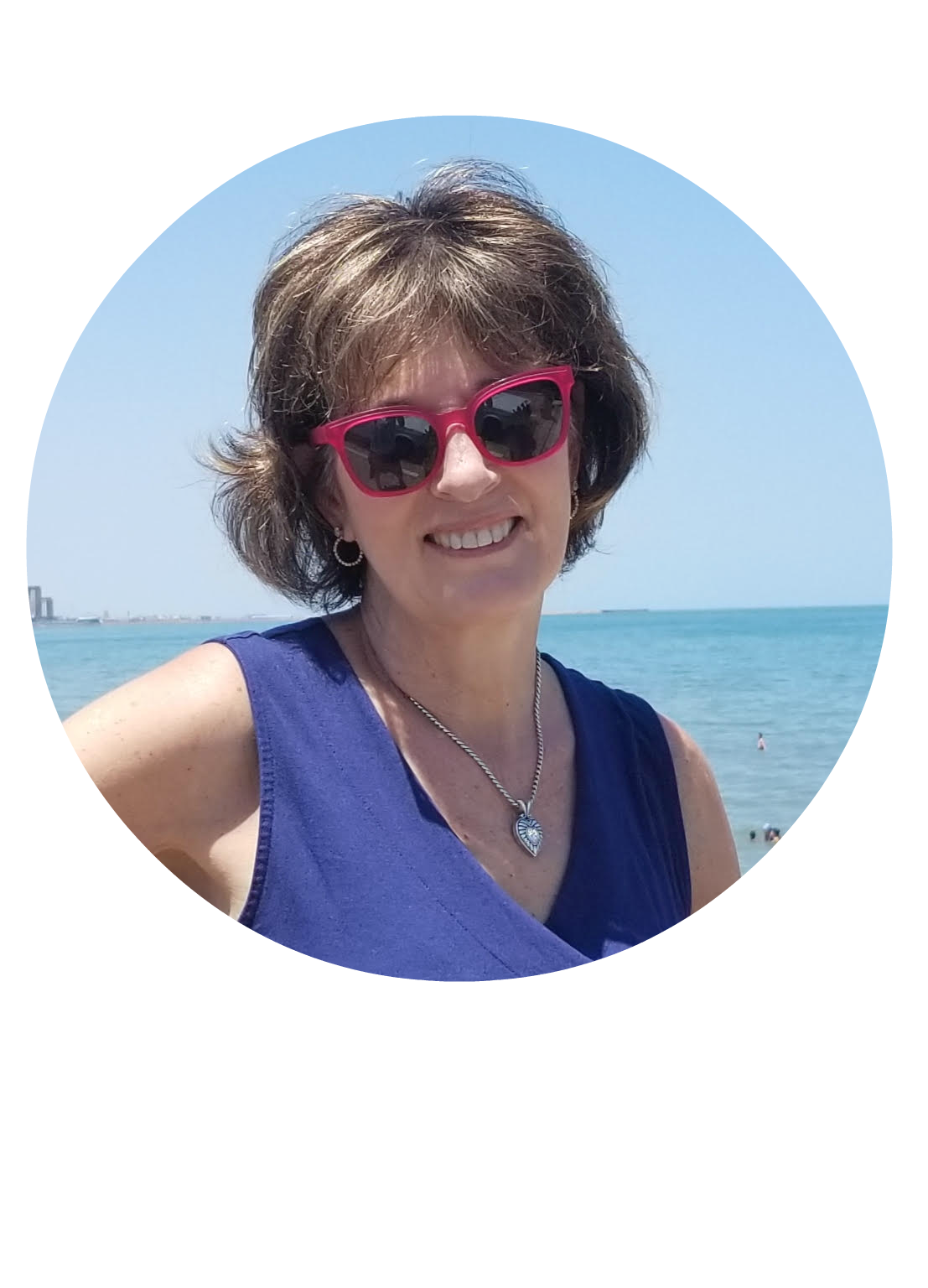 We are all about sharing our love of good food so on the blog you will find easy recipes to enjoy with your family and friends.  We hope to inspire you to host a gathering to create special memories.  Most recipes are step by step so you can feel confident in the kitchen.  Take a look around to find everything from breakfast to dinner and everything in-between!