Homemade Strawberry Pop Tarts are super simple to make and taste delicious! You'll want to skip the ones in the grocery store when you find out how easy these are to make at home!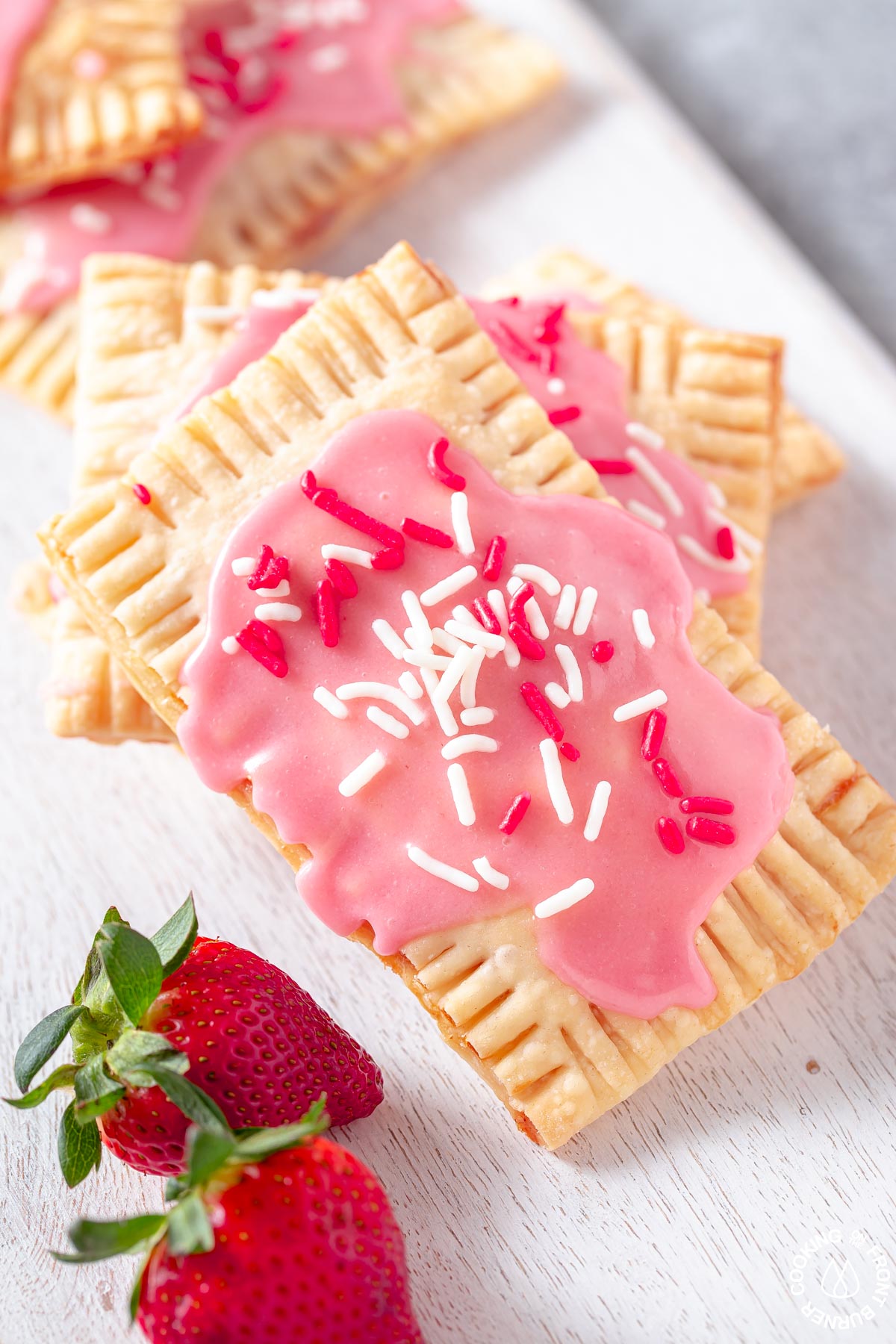 Strawberry Pop Tarts
I know I will be dating myself when I say pop tarts first came out when I was a kid but I do have vivid memories of asking my mom for these for breakfast.
They were not considered a healthy breakfast item by her (instead we ate sugared cereal - go figure!) But occasionally we were allowed them and I loved the strawberry ones.
We would open the foiled packet of two, pop them in a toaster and carefully take a bite as to not burn our mouth on the filling. Oh so good!
I'm hoping today's recipe brings you back to those days now knowing you can make these at home!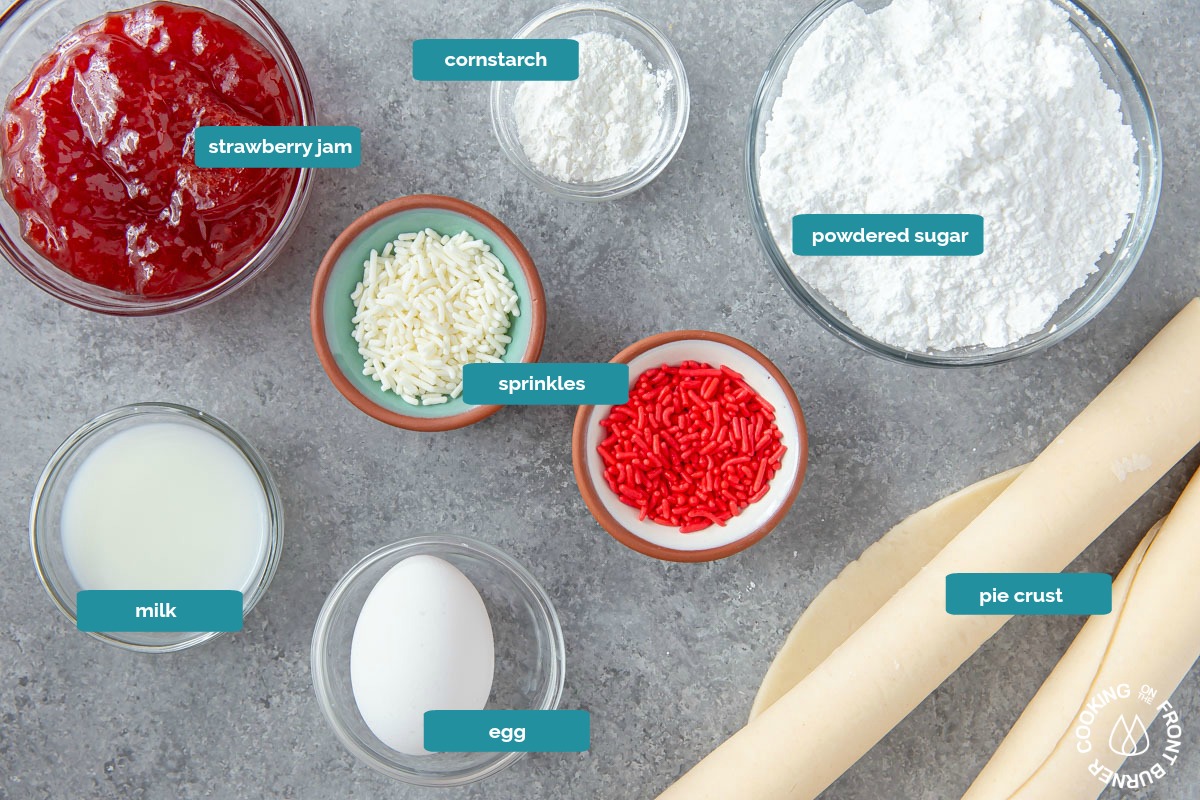 Ingredients used for this recipe
strawberry jam (not strawberry preserves)
cornstarch
powdered sugar
sprinkles
egg
milk
pie crust (pre-made)
What steps are needed to make this recipe
Start by trimming the pre-made pie crusts into a square and then cutting three equal strips.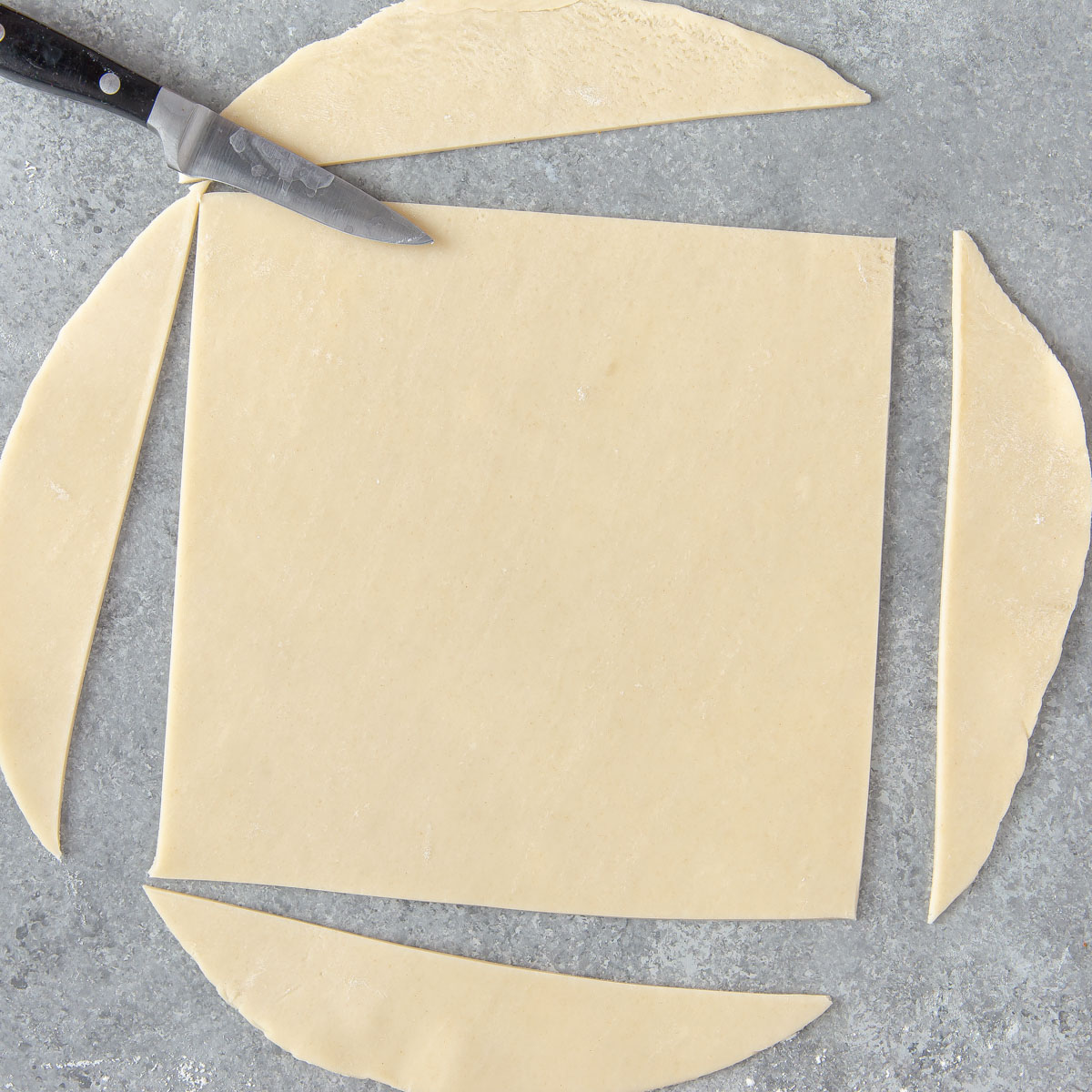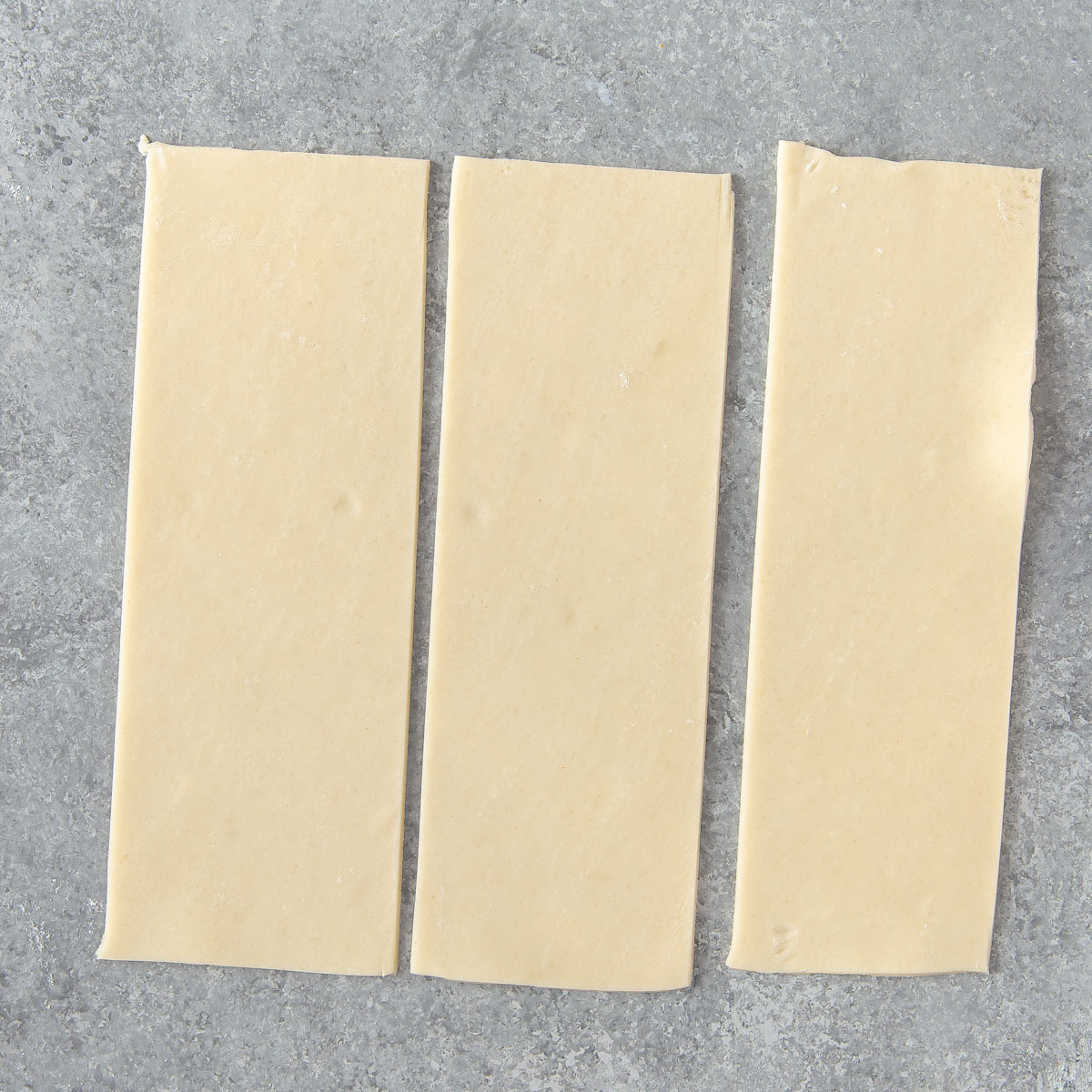 Next combine the strawberry jam with the cornstarch (which helps keep the jam thickened)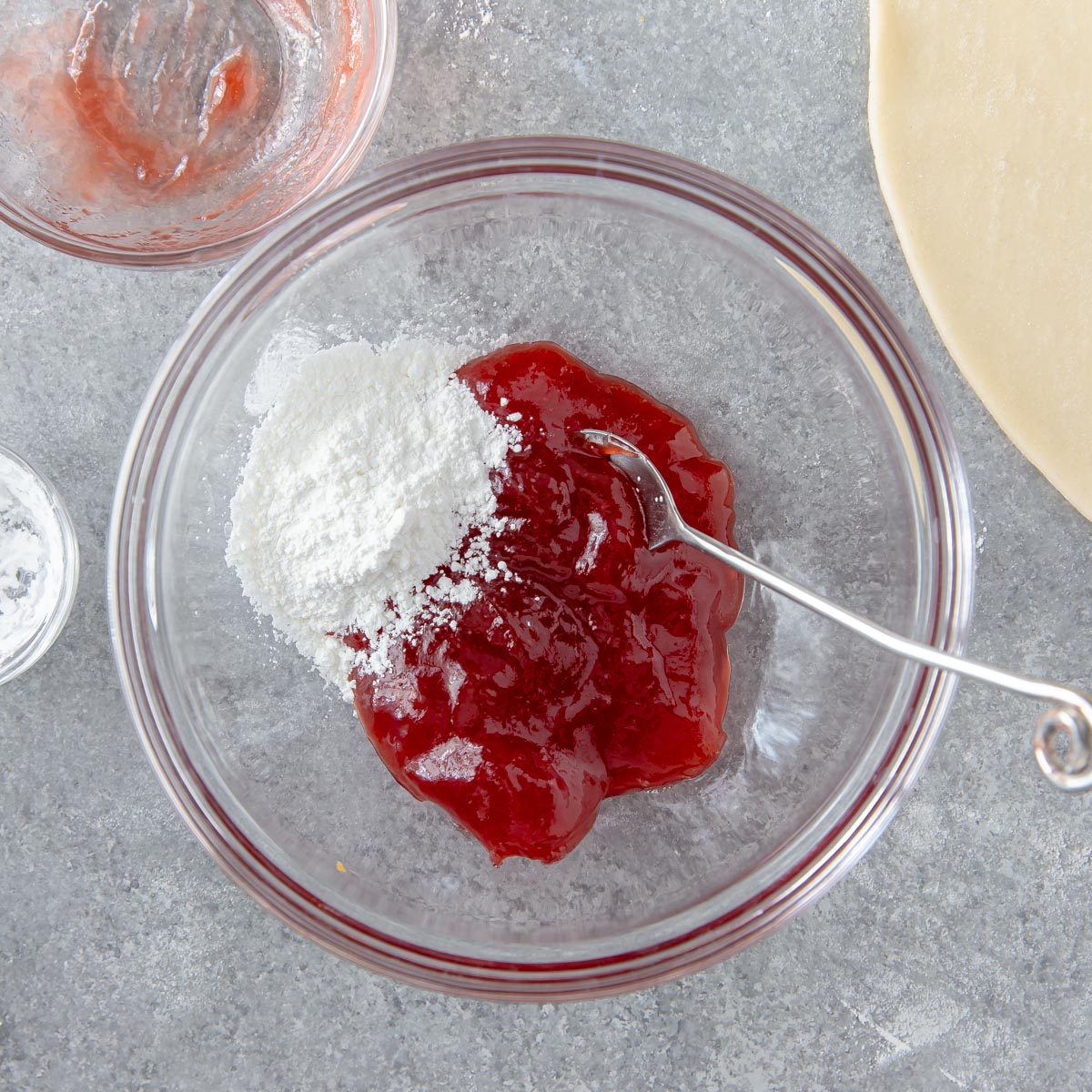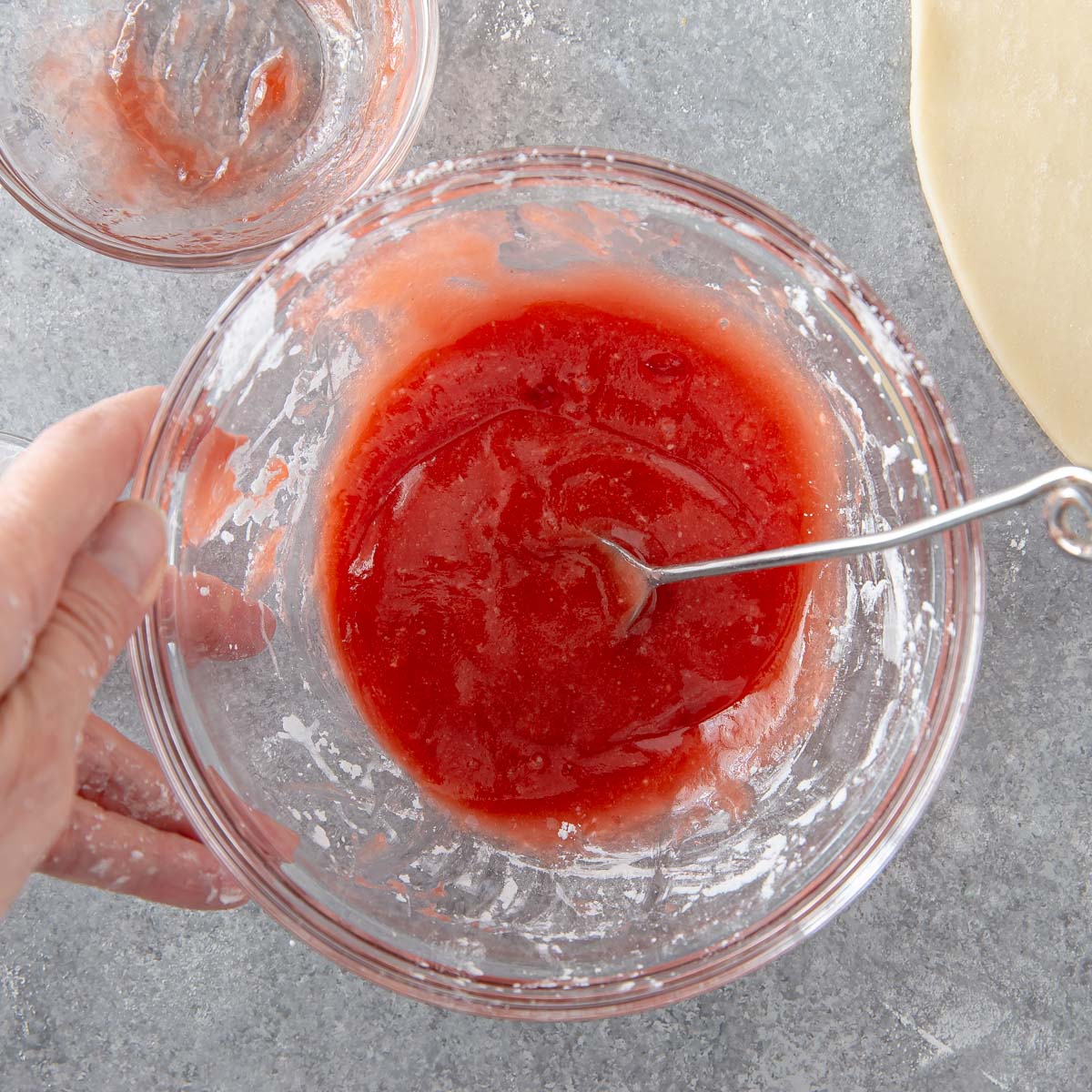 On each strip place about a heaping tablespoon of filling on the bottom half of each strip as shown then brush the edges with a beaten egg (to act as glue).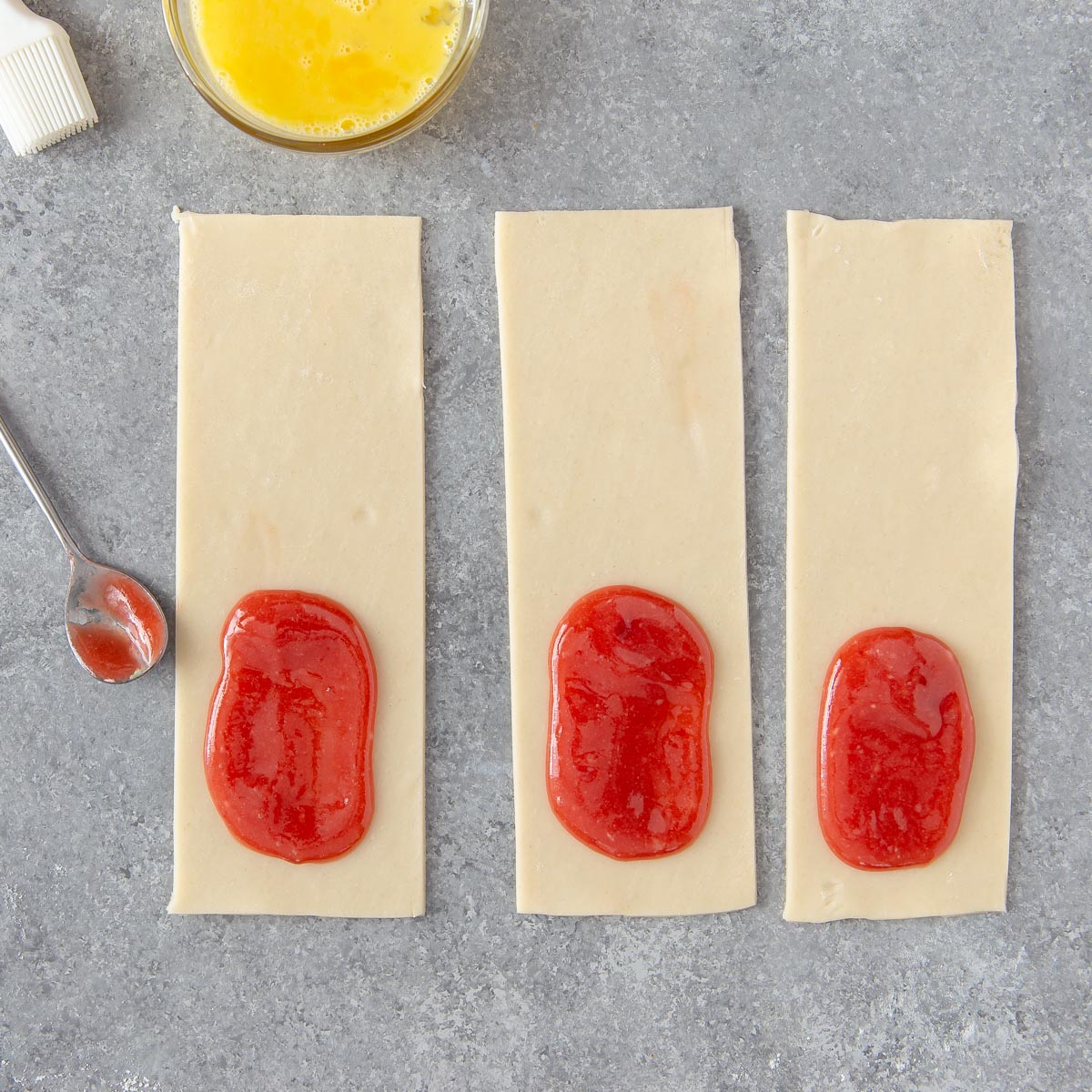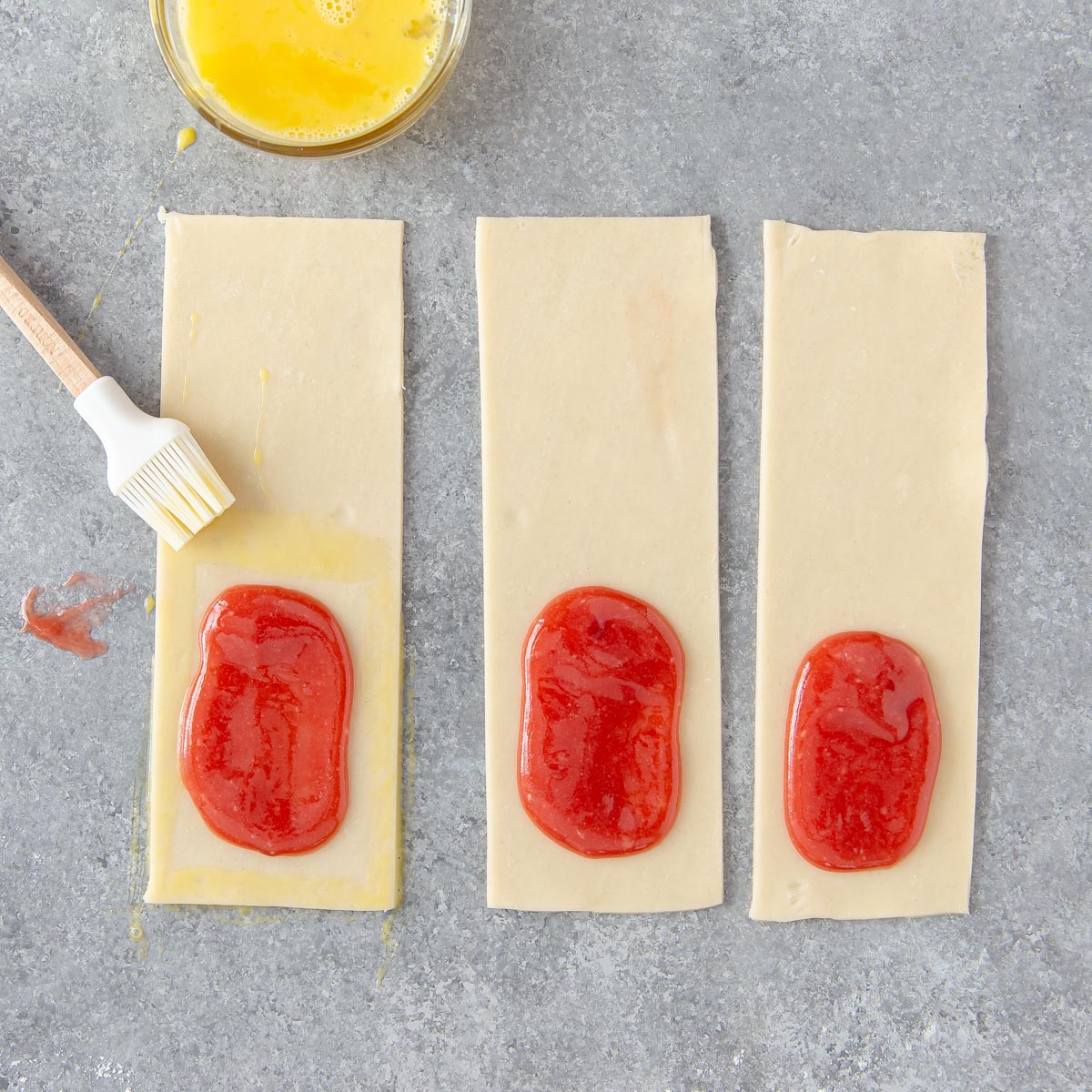 Fold the crust over and crimp the edges with a fork; place on a baking sheet lined with parchment paper and bake at 400 degrees for about 18 minutes.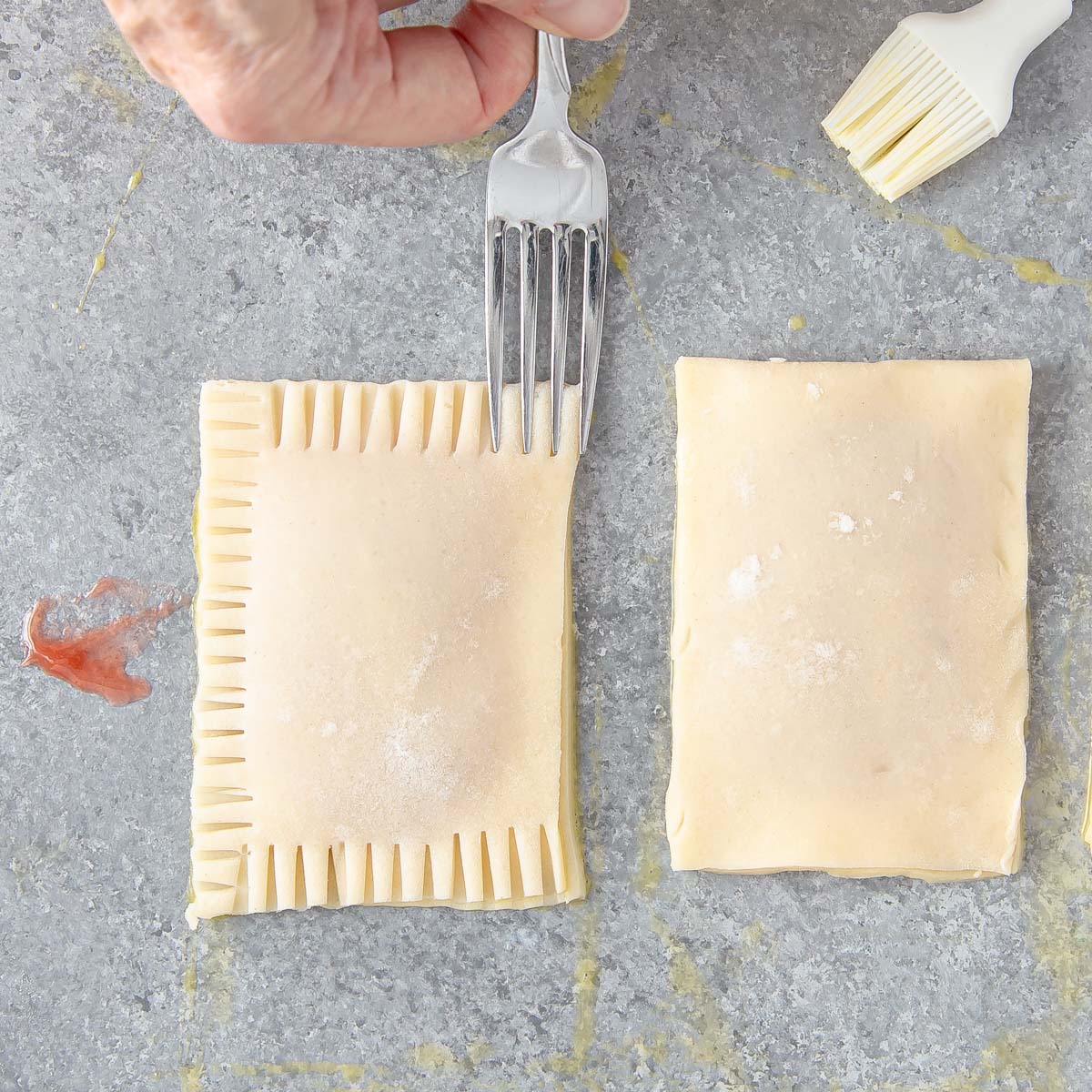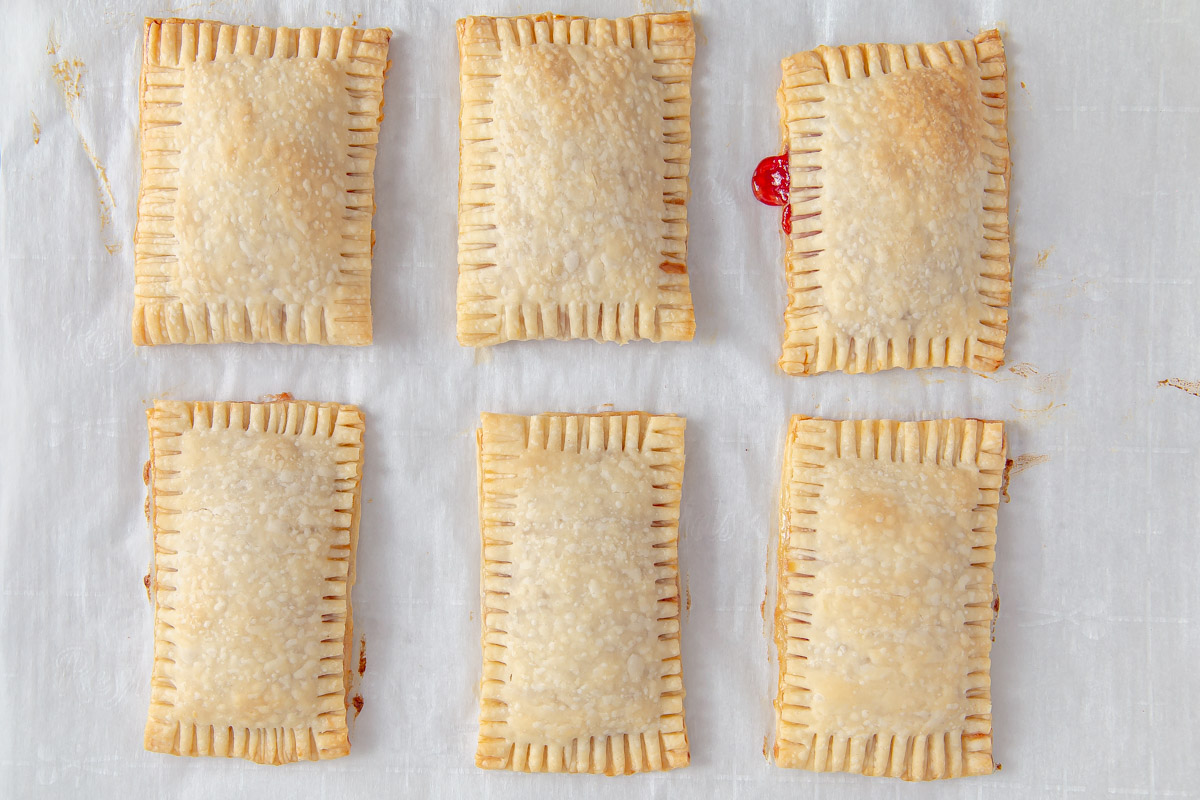 Next combine powdered sugar, jam and milk to create a glaze. Spoon on pop tarts adding sprinkles before frosting sets up.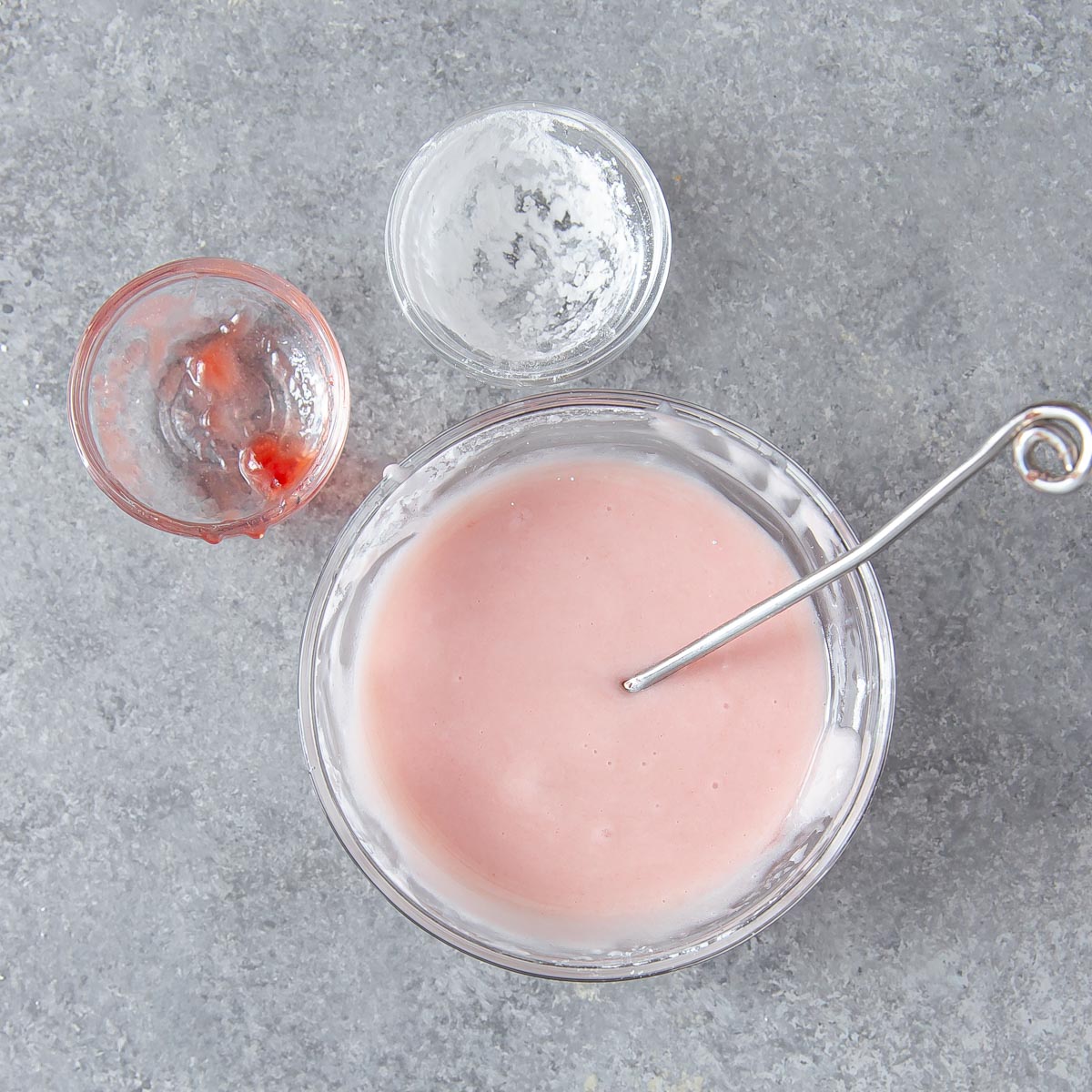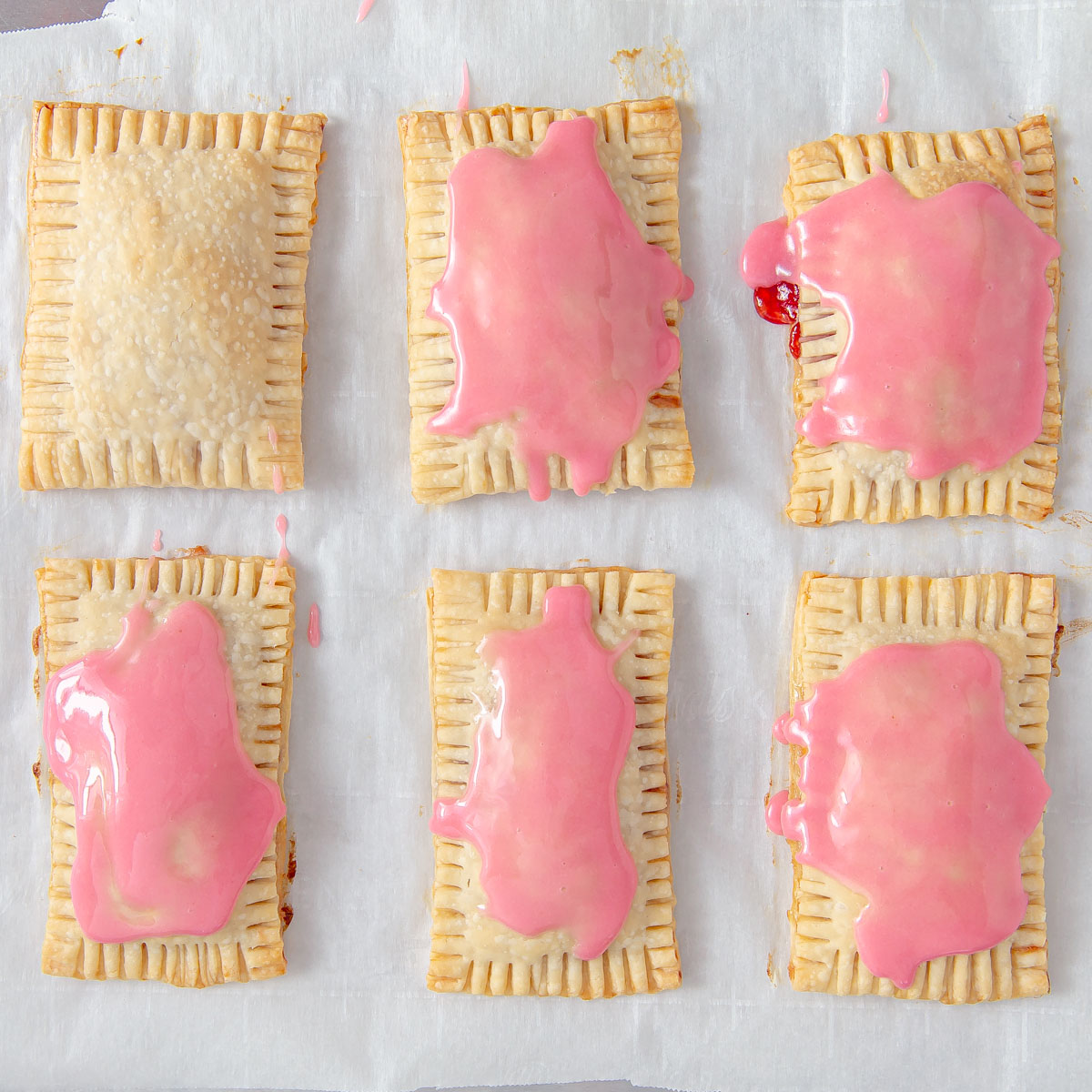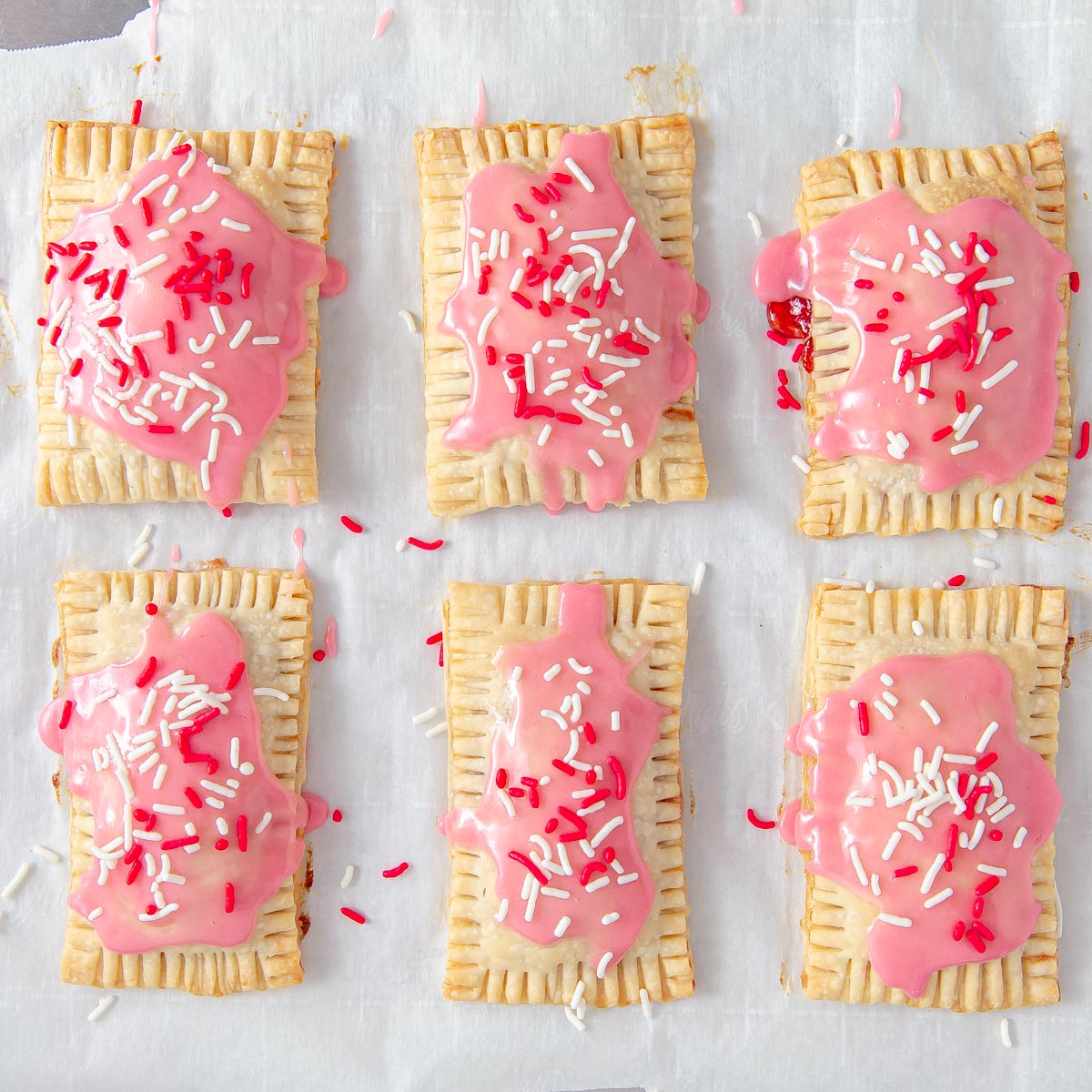 Tips for making this recipe
keep it simple by using your favorite pre-made crust
while the recipes uses jam and not preserves, you could use a food processor to blend the preserves into smaller pieces to make a spread
feel free to substitute other jams - blueberry, apricot, etc.
once the pop tarts are frosted, add the sprinkles right away as it sets up quick
do not place frosted pastries in a toaster (you will have a mess on your hands!)
pop tarts can be frozen but I would probably wait to glaze until after thawing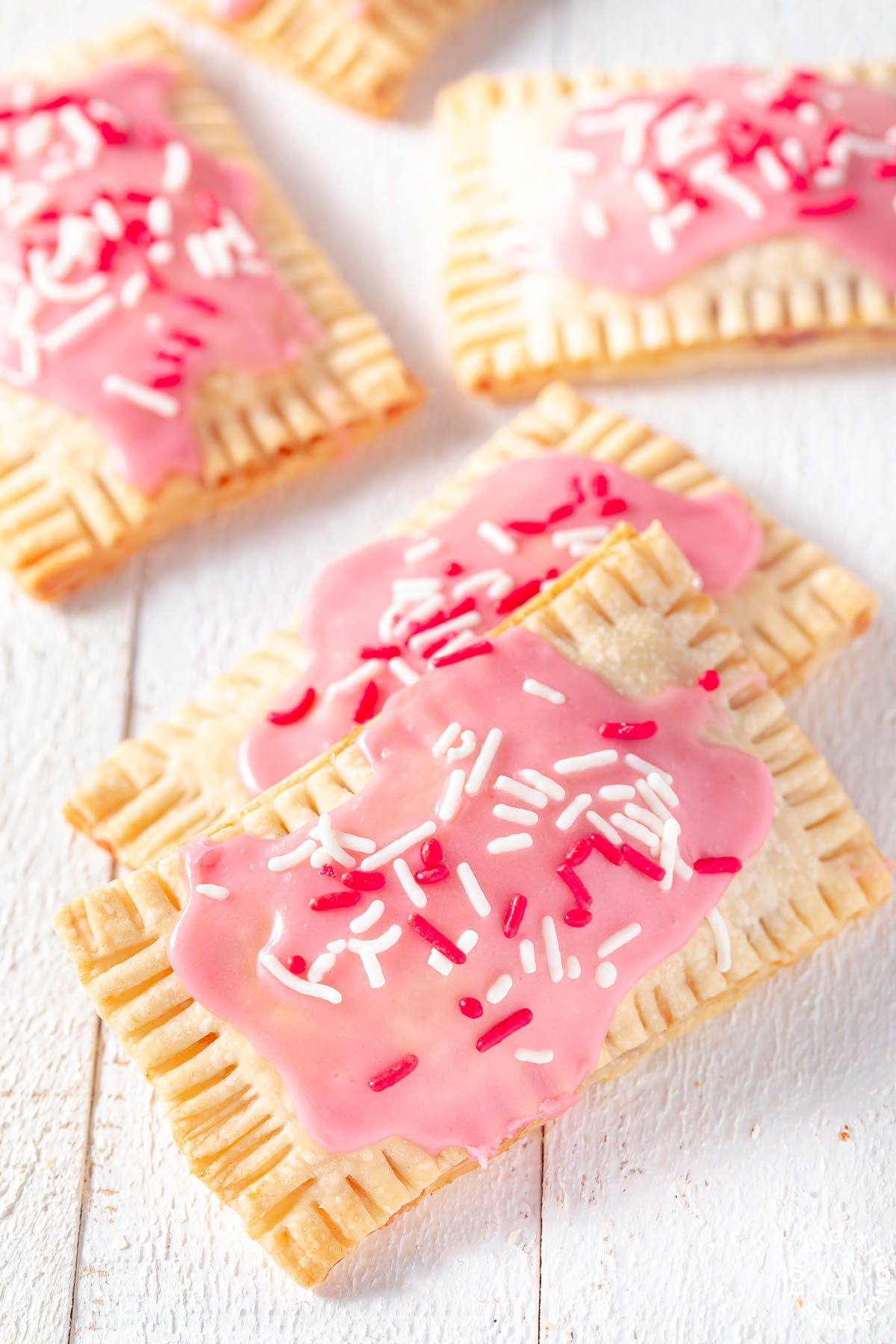 Other sweet breakfast items you might enjoy:
I think these are quite irresistible with the flaky crust, the sweet filling and of course the creamy glaze. From prep to serving they can be on the table in about 40 minutes and sure to be a delight to all!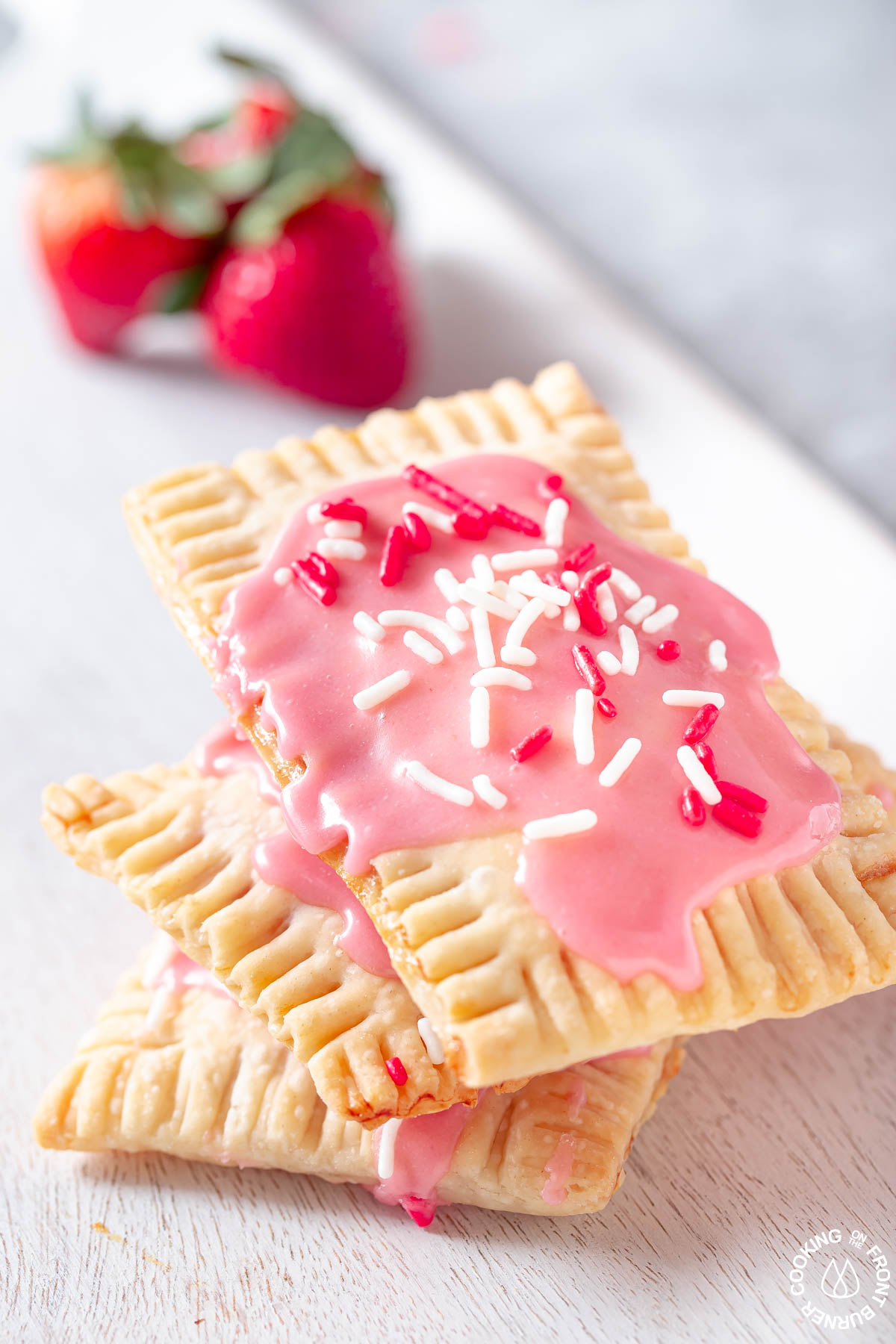 Go ahead and take a bite!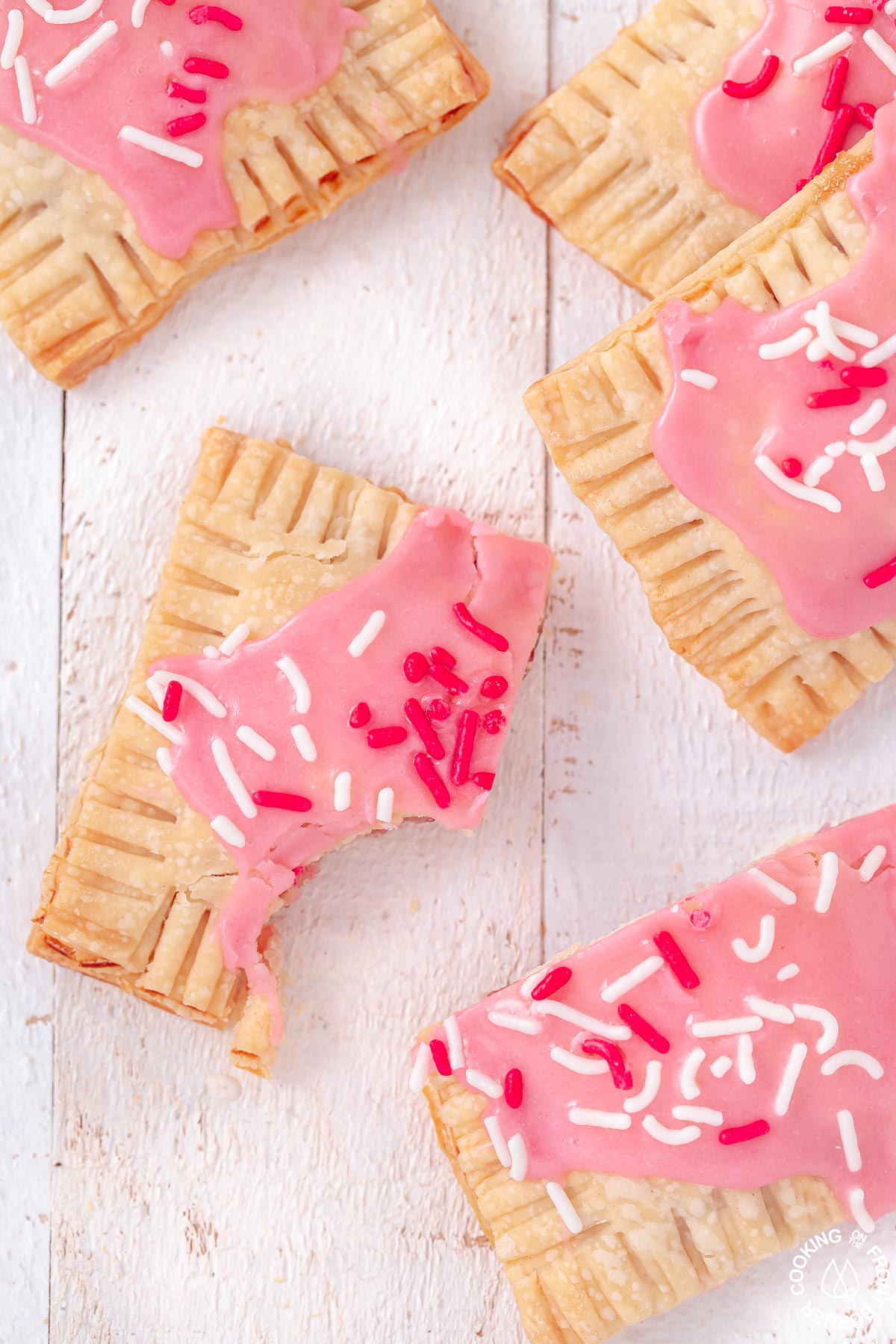 Be sure to pin this to make later!!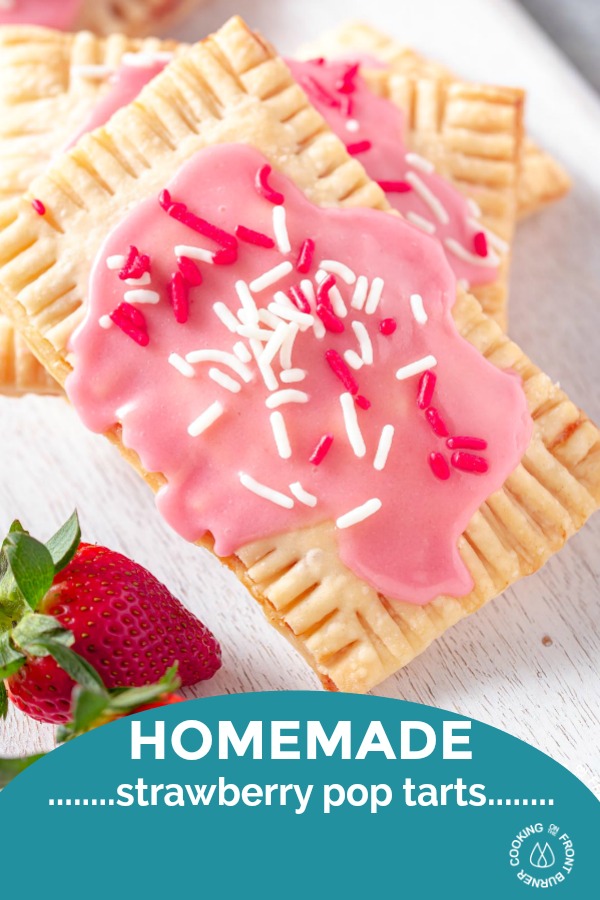 I was inspired to make these from the Pioneer Woman.


Get the Recipe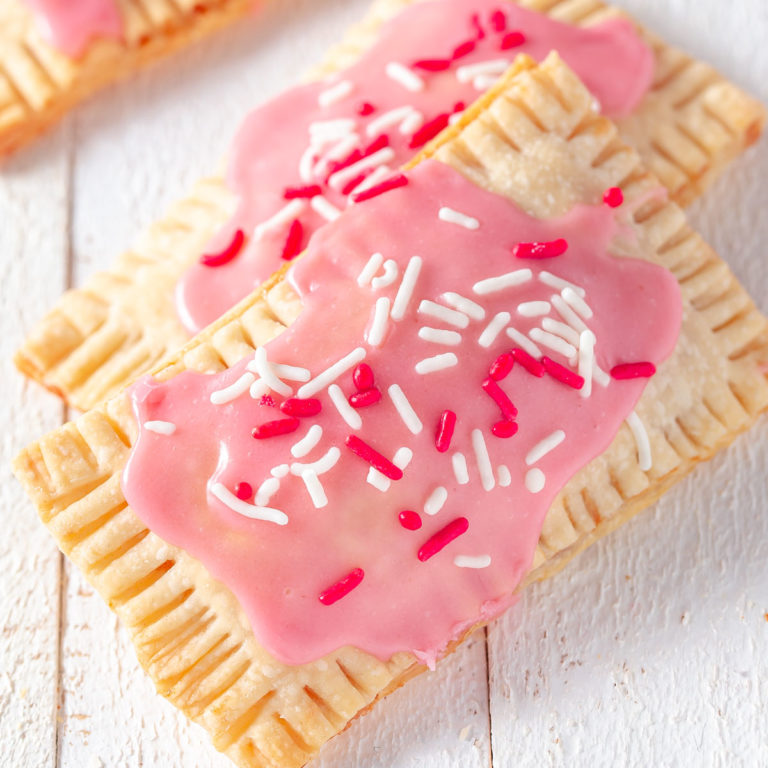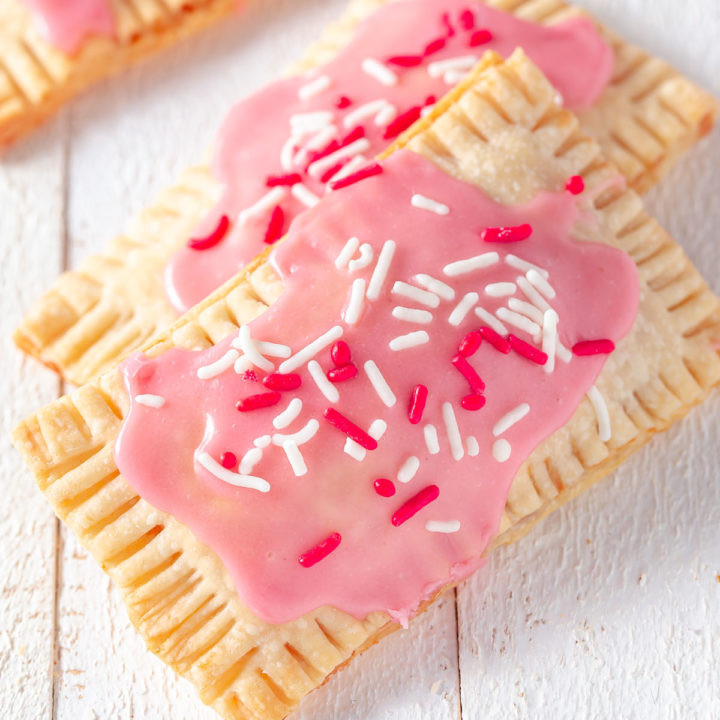 Strawberry Pop Tarts
Additional Time:
7 minutes
These homemade flaky pastries are your favorite childhood breakfast snack that you can make at home!
Ingredients
2 pre-made pie crusts (i.e. Pillsbury)
½ cup strawberry jam
1 tablespoon cornstarch
1 egg
1 cup powdered sugar
1 tablespoon milk
1 tablespoon strawberry jam
2 tablespoons jimmies (sprinkles)
Instructions
Line a cookie sheet with parchment paper and preheat your oven to 400°
Combine the ½ cup jam with the cornstarch in a small bowl and set aside
Whisk the egg in a small bowl and set aside
Take each round of pie crust and cut off edges to create about a 9" square
Cut each square into 3 equal strips
Place about a heaping tablespoon of jam onto the bottom half of each strip
Brush the egg around the edges them fold over and crimp edges with fork (see step by step above in recipe)
Place on parchment paper and bake until golden brown (about 18 minutes)
Remove and cool on a rack for about 5 minutes
Combine powdered sugar, milk and 1 tablespoon until smooth
Frost each pop tart and sprinkle
Let dry and then enjoy!
About the Author
Recent Posts
Recipe Index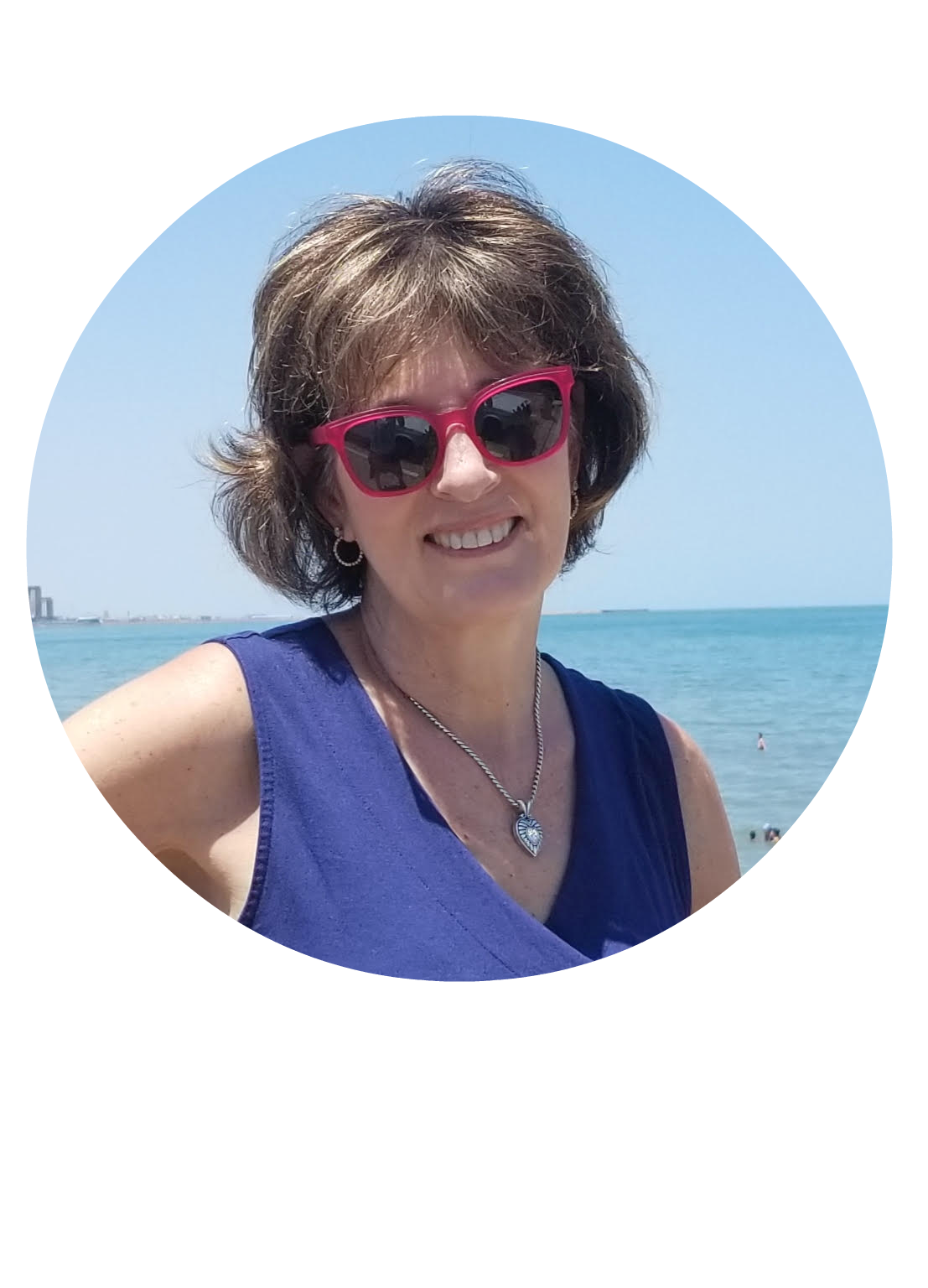 We are all about sharing our love of good food so on the blog you will find easy recipes to enjoy with your family and friends.  We hope to inspire you to host a gathering to create special memories.  Most recipes are step by step so you can feel confident in the kitchen.  Take a look around to find everything from breakfast to dinner and everything in-between!