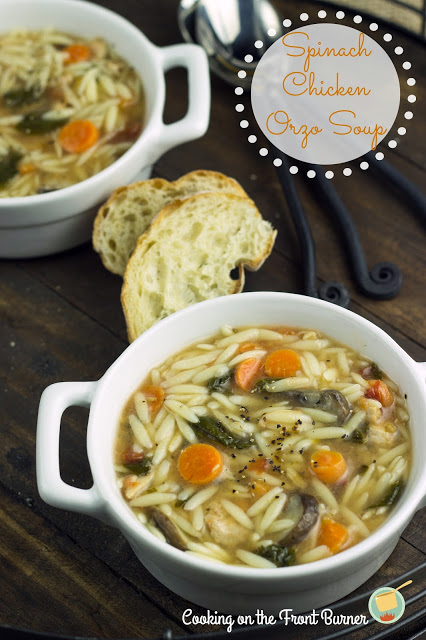 Cooking on my front burner today is a soup that has a lot of flavor and comes together quite quickly. Orzo is one of my favorite pastas for soup - it just something about the shape that looks good! And it's also chocked full of veggies and chicken. Kinda like a new version of good old fashioned chicken noodle soup curing what ails ya!
And speaking of that - I decided to make this earlier in the week because I felt like a I had a cold coming on - not good! I'm working on a big conference that is today and Saturday and couldn't be sick. So I've been popping zicam and had this dish two nights this week..... and (knock on wood) I'm feeling good!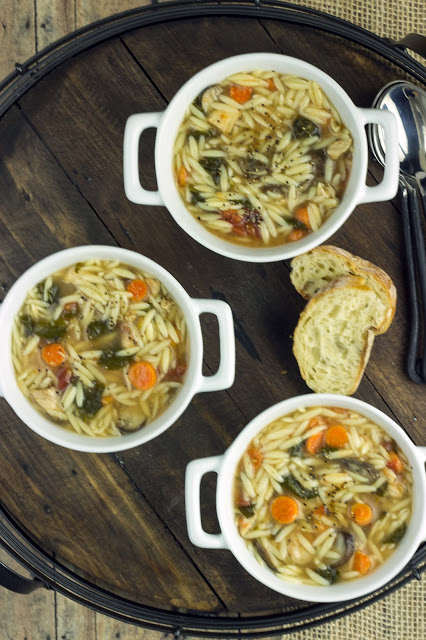 My recipe plug-in I use is on the fritz so until I can figure out what to use next, I'm just typing it here... I would love a suggestion on what works for you.
Ingredients:
-1 tablespoon diced shallot
-10 oz fresh spinach (stems off and rough chopped)
-1 15 oz. can of tomatoes with basil and orgeno
-1 cup sliced carrots
-1 ½ cups chopped cooked chicken
-6 oz. sliced baby bella mushrooms
-8 oz. orzo pasta
-2 qts. chicken broth
-2 qts. water
- S&P
- Olive oil
Directions:
In a large pot, heat 2 tablespoons olive oil and saute the shallots for 3 minutes, add the carrots and mushrooms and continue to saute until mushrooms are light brown
Add tomatoes, chicken broth, water and chicken and bring to boil. Simmer for 10 minutes then add spinach and orzo and cook until orzo is done. Season with S&P.
This makes about 8 decent sized servings.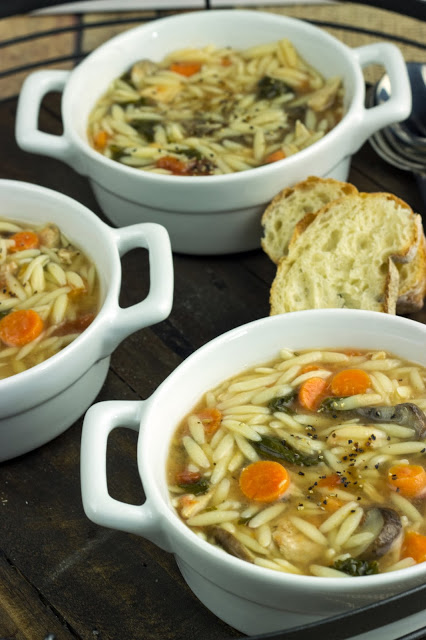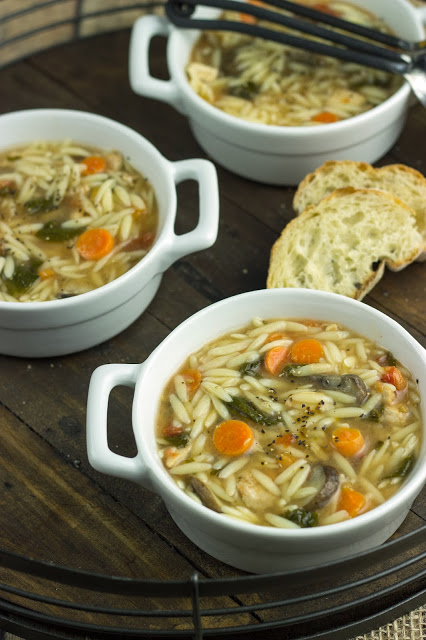 So when you aren't feeling so hot, what's your go to remedy? Please share!! Hope you have a great weekend!!
Other soup recipes you might enjoy!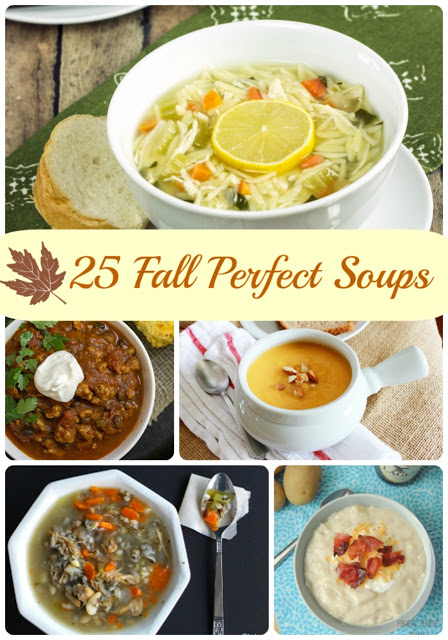 About the Author
Recent Posts
Recipe Index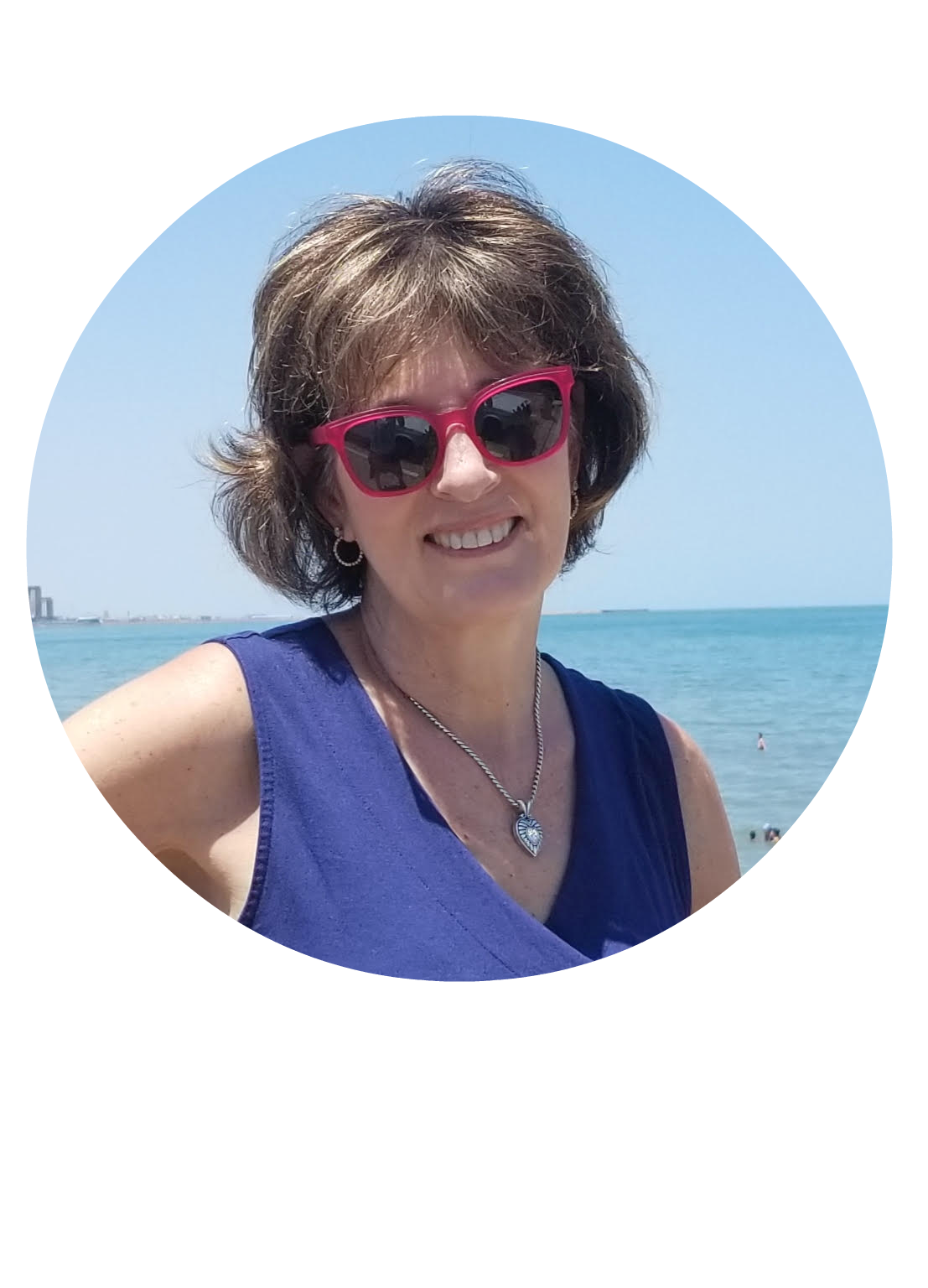 We are all about sharing our love of good food so on the blog you will find easy recipes to enjoy with your family and friends.  We hope to inspire you to host a gathering to create special memories.  Most recipes are step by step so you can feel confident in the kitchen.  Take a look around to find everything from breakfast to dinner and everything in-between!