These Shamrock Linzer Tarts are a tasty cookie! A crispy cookie with a sweet-tart lime curd filling.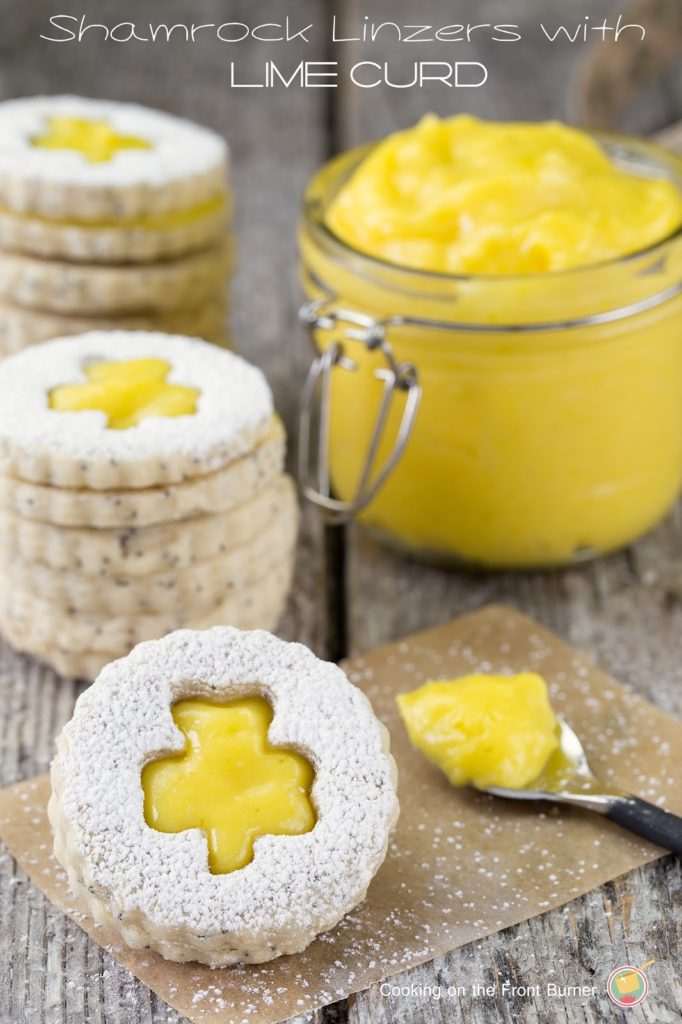 Top of the mornin' to you with these buttery and delicate shortbread cookies with homemade creamy lime curd! Yes, it really is lime and since I don't live in a Dr. Suess world, I was unable to get some green eggs... lol.
I had to make due with yellow yolks! Trust me though, one bite and you will definitely taste the tangy lime flavor!
I probably should be making something green to celebrate St. Patrick's Day but I think the shamrock shape and lime curd make it festive. Do you agree? Plus these cookies are always a big hit.
So light and kind of melt in your mouth. This is my favorite shortbread cookie recipe as the dough is easy to work with and doesn't stick.
Is St. Patrick's Day a day you celebrate? Since I grew up in an Italian household, we never had corn beef and cabbage or Irish soda bread. Probably the most fun thing we did with our kids was to turn the milk green!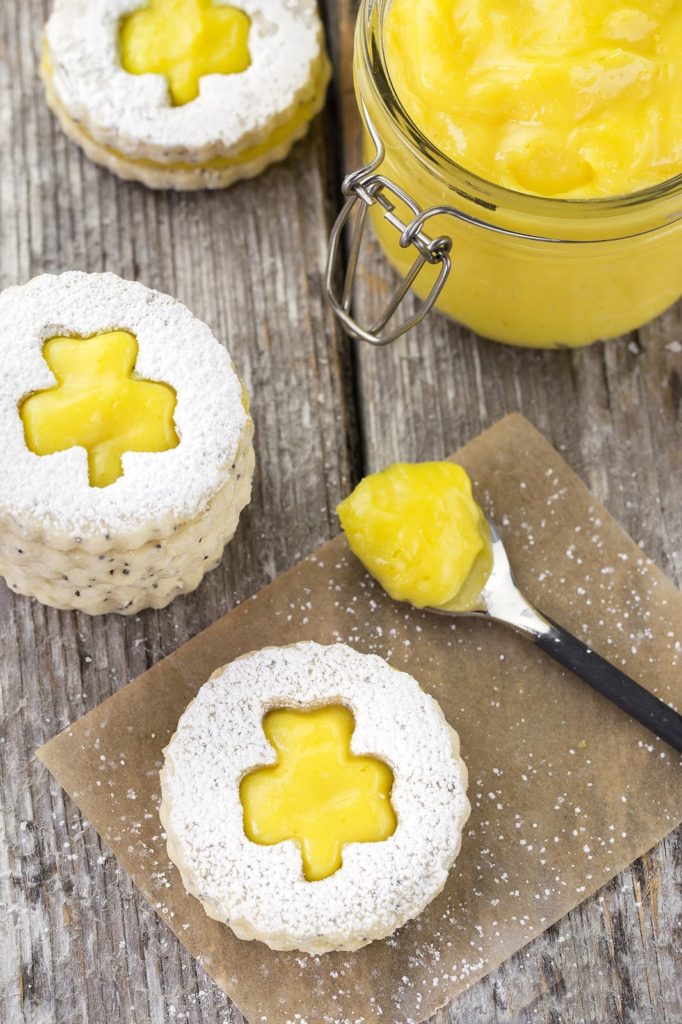 I do like my green desserts too and I have another one up my sleeve to share!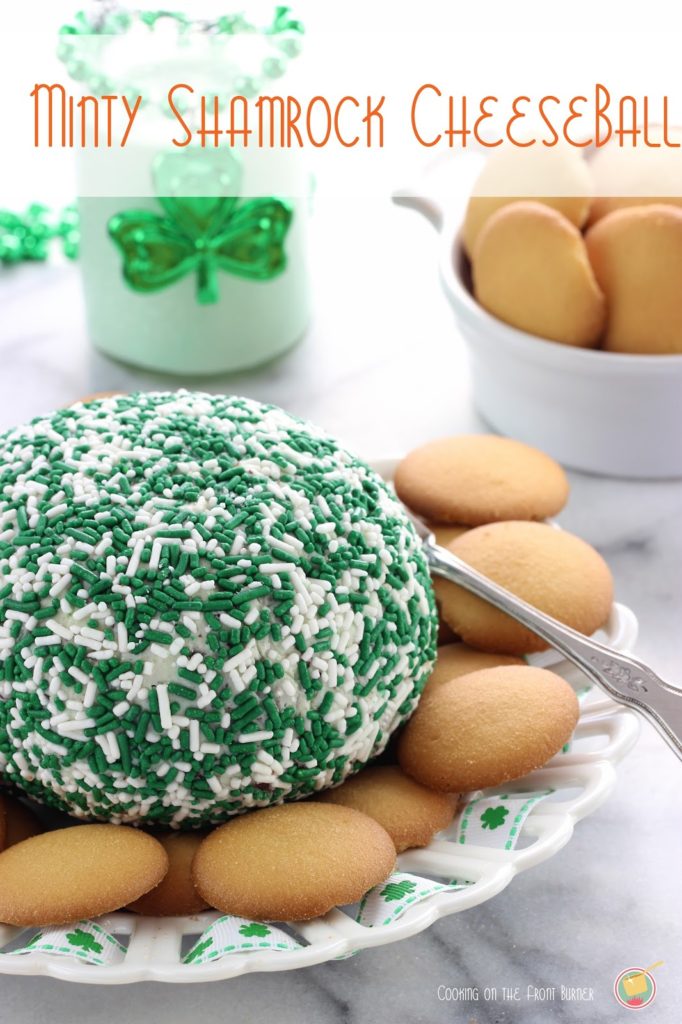 Get the Recipe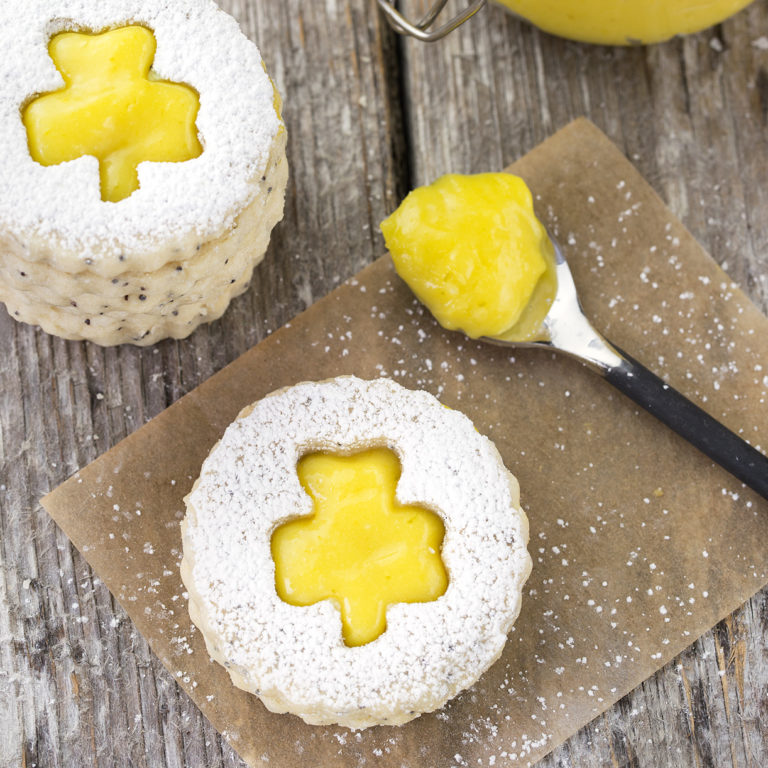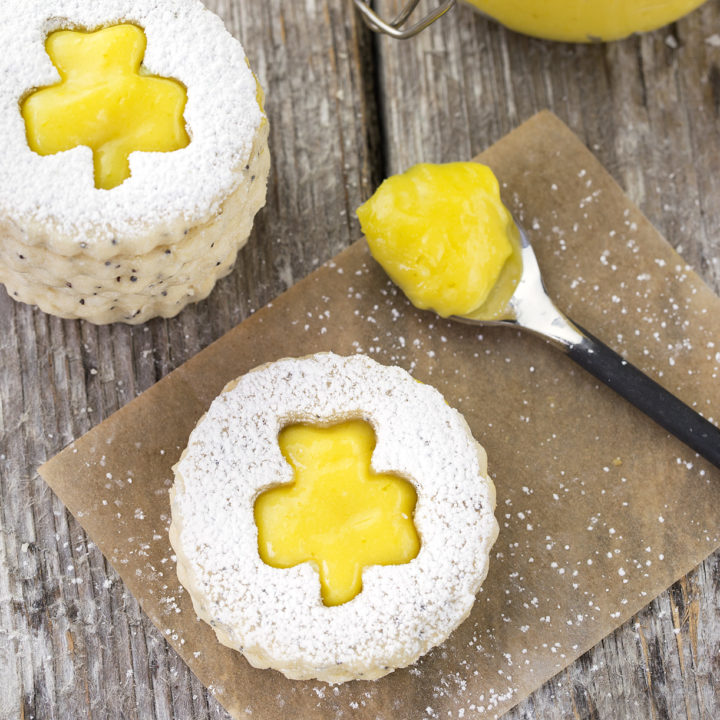 Shamrock Linzer Cookies
Total Time:
1 hour
37 minutes
A light, crispy cookie with a lime curd filling
Ingredients
Shortbread
3 sticks of soft unsalted butter
½ cup sugar
½ confectioners sugar
1 teaspoon vanilla
3 ½ cups flour
½ teaspoon salt
2 tbl poppy seeds
Lime Curd
1 large egg
6 large egg yolks
½ cup sugar
Zest from 2 limes (finely grated)
½ cup fresh lime juice
pinch salt
1 stick unsalted butter cut into cubes
Instructions
Cookies - mix the butter, sugar, confectioners sugar, and vanilla on medium speed until light and fluffy. Reduce to low speed and slowly add the flour and salt. When mixed, add the poppy seeds and continue mixing for 1 minute.
Remove the dough and divide it in two. Place one half between two sheets of parchment paper and roll until ¼″ thick. Using a cookie cutter to cut out the bottoms (removing unused dough, re-rolling and continue to make more bottoms until first half of dough is used up).
Place all bottoms on parchment paper on a cookie sheet and freeze for an hour. Do the same thing with the other half of the dough and use a small shape cookie cutter to cut out centers.
To bake preheat the oven to 325 and bake the cookies about 10-12 minutes until light brown. Remove and cool on a wire rack and cool completely. With the top cookie, dust with confectioners sugar.
Curd - use a double boiler and bring water to simmer in pan making sure it won't touch the bottom of the top part.
Add in the top part all the ingredients minus the butter. Set it over the simmering water and whisk the mixture constantly until it reaches 170 degrees, remove from stove and add butter and stir until melted.
Strain the mixture through a fine-mesh sieve into a bowl.
Place this bowl inside another bowl that is filled with ice water.
Let the mixture stand at room temperature until it is cooled and thickened (this part can be done a day ahead and kept refrigerated until needed)
To assemble – place about one teaspoon of curd on bottom and place top and press lightly.
About the Author
Recent Posts
Recipe Index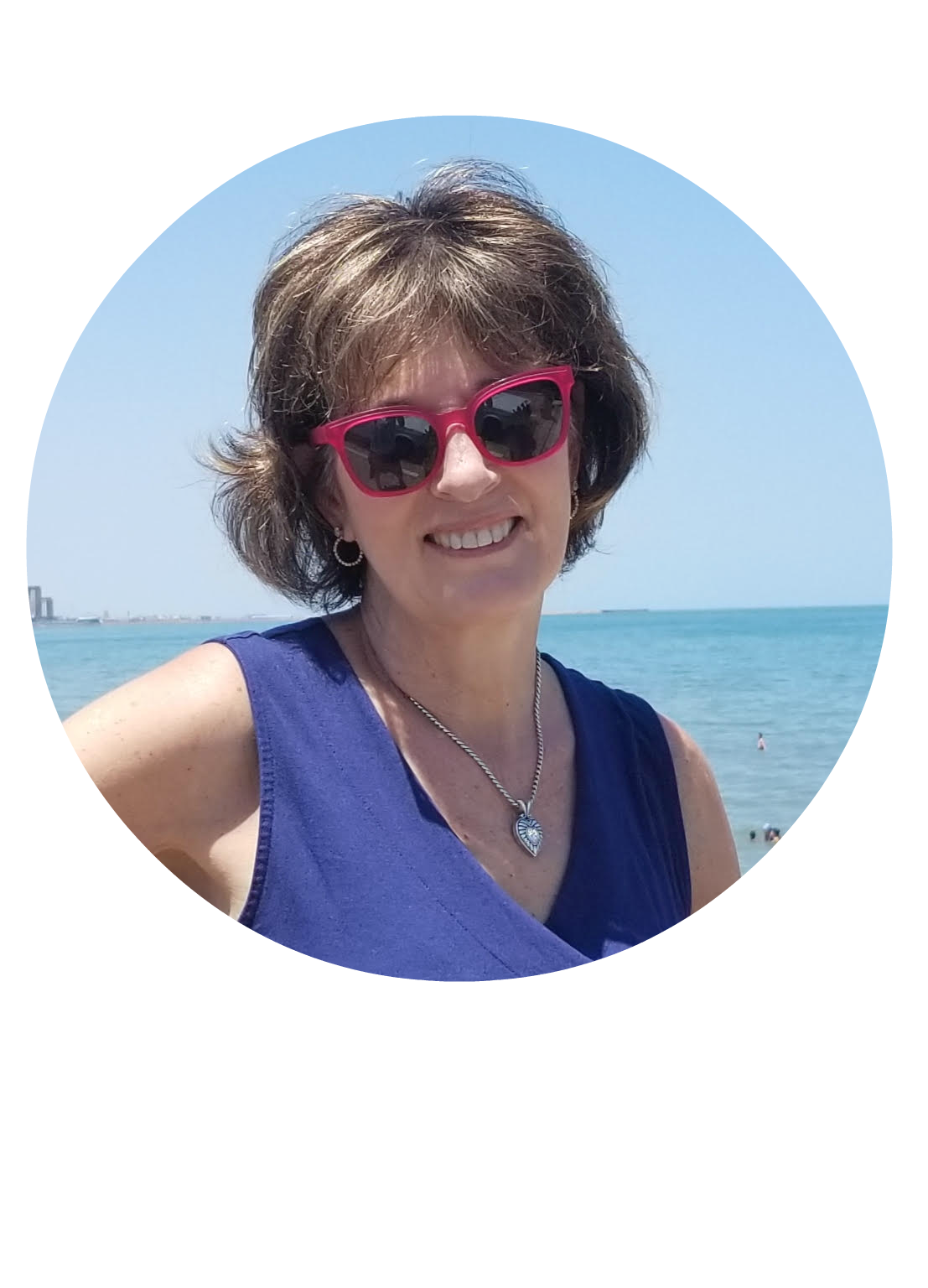 We are all about sharing our love of good food so on the blog you will find easy recipes to enjoy with your family and friends.  We hope to inspire you to host a gathering to create special memories.  Most recipes are step by step so you can feel confident in the kitchen.  Take a look around to find everything from breakfast to dinner and everything in-between!