Strawberry Cream Puffs are a light dessert with a creamy mousse filling in a cream puff shell. Not really too hard to make and tastes delicious!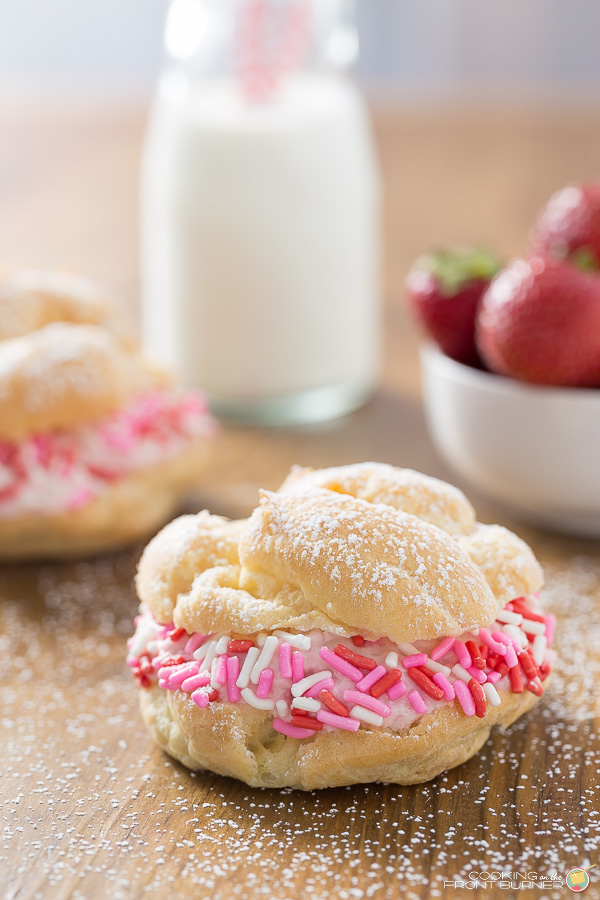 Yes, it's fall and we all have apples and pumpkins on our minds but today some bloggers are taking a break from fall recipes to participate in #cookingforacure and bringing awareness to October's Breast Cancer Awareness month. So in honor of this great cause, pink food all around including these cream puffs with strawberry mousse.
I was glad to be asked to participate this year and help get the word out about what you can do to help yourself and bring awareness to this disease. One in eight women are affected each year and that is a high number - I'm sure many of us have been affected by friends or family that may have been diagnosed.
Early detection is key by doing monthly self examines and yearly check-ups. If it is caught in the early stages, the survival rate is 98%! And that is a high number of good news!
I have known a couple people who were diagnosed with this disease and I'm happy to report they are all survivors. The story I'm about to share with you, in my opinion, is one of those divine intervention moments as you'll read.
I work at a medical facility and one of my co-workers decided to go into a breast study where she would receive remuneration. She first needed to have a mammogram, she did that and then was called back about 3-4 times because they thought they saw something - she had a more extensive mammogram and ultrasounds. Of course after the initial mammogram of the study, the rest of the costs came from her insurance. She just kept saying, "I'm sure it is nothing".
Well, they found a very small spot and she needed to go in and have it taken care of. It wasn't cancer but she was told that if it had gone undetected as years went on, it definitely could have turned into cancer. It was one of those meant to be moments when she decided to go into the study. I was so happy for her getting a positive outcome.
To get more information on breast cancer, a good place is the Susan G. Komen site.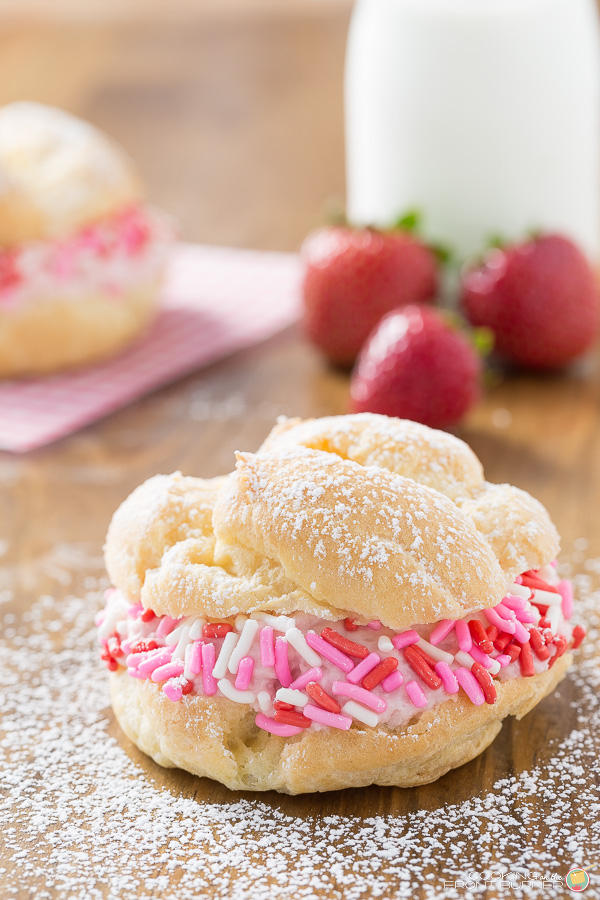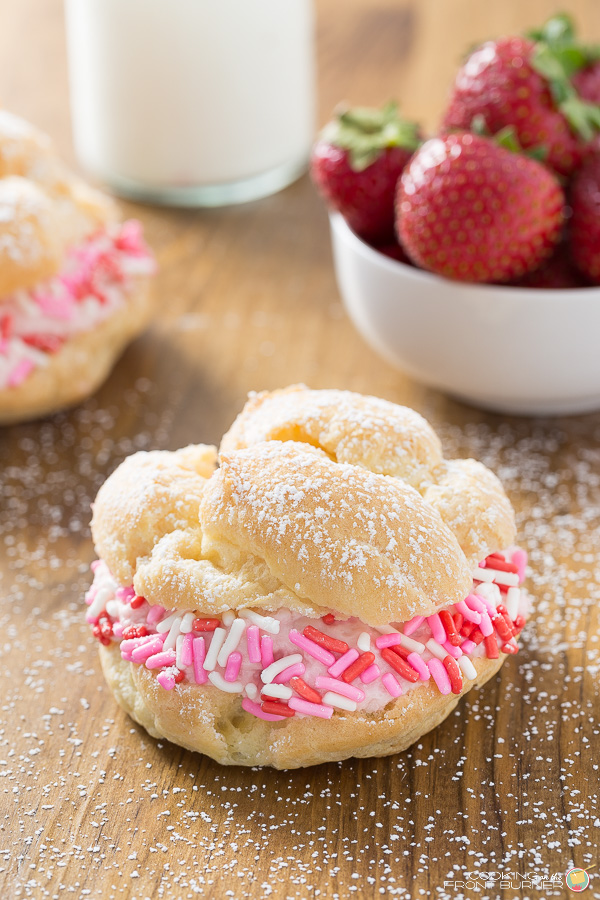 Get the Recipe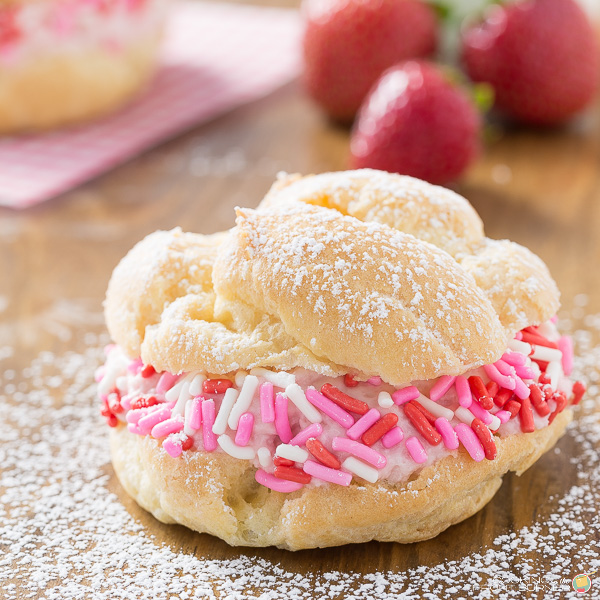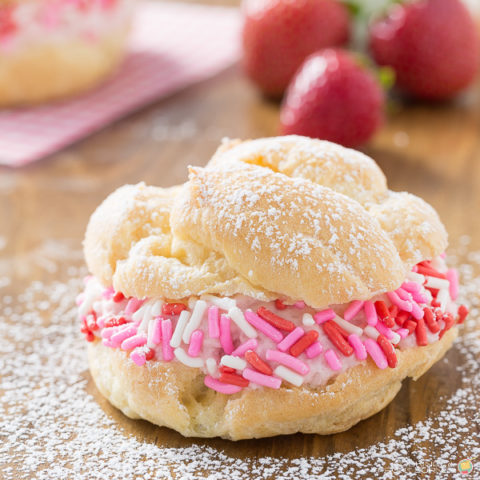 Pink Cream Puffs
A light and airy cream puff filling with a light mousse
Ingredients
Puffs
1 cup water
½ cup butter
¼ teaspoon salt
1 cup flour
4 eggs
Mousse
2 tablespoons water
1 (¼-ounce) packet unflavored gelatin
8 ounces strawberries, washed, hulled, and cut into large dice
2 tablespoons granulated sugar
1 teaspoon freshly squeezed lemon juice
1 ¼ cup heavy cream
Powdered sugar, for dusting
Instructions
Puffs - Preheat oven to 400°
Bring the water, salt and butter to a rolling boil then add flour in all at once and stir until a smooth ball.
Remove from heat and let rest 5 minutes. Add eggs one and time and beat by hand until each is mixed well and final product is shiny. Place parchment paper on a cookie sheet and scoop ¼ cups of dough on sheets.
Bake for 30 minutes until golden brown
Remove from oven and place on wire rack. Make a small slit with a sharp knife to let steam escape. Cool completely.
Mousse - in a small bowl, add the water then sprinkle the gelatin evenly over the surface, and stir to combine; set aside.
Combine the strawberries, sugar, and lemon juice in a small saucepan and stir to coat the berries in the sugar. Mash the berries to release their juices, then bring the mixture to a boil over medium-high heat. Reduce the heat to medium low and simmer, stirring occasionally, until the berries are falling apart and the juices have thickened slightly, about 10 minutes. Meanwhile, set a fine-mesh strainer over a large bowl.
Pour the strawberry mixture into the strainer. Using a rubber spatula, push on the solids and scrape the underside of the strainer until all of the liquid is extracted; discard the contents of the strainer. Immediately whisk the gelatin mixture into the strawberry liquid until it's dissolved and smooth. Set aside to cool to room temperature, about 15 minutes. Meanwhile, place the clean bowl of the stand mixer and the whisk attachment in the freezer.
Place the cream in the chilled stand-mixer bowl and whisk on high speed until medium peaks form (not stiff), about 1 minute.
Give the strawberry mixture a quick whisk to smooth it out, add half of the whipped cream, and stir with a rubber spatula until just combined. Add the remaining whipped cream and stir until just combined and no streaks of white remain. Transfer the mixture to a large resealable bag and set it aside
Cut the cooled puffs in half horizontally. Cut off about ¾ inch from one corner of the strawberry mousse–filled bag and pipe the mousse onto the bottom halves of the puffs
Replace
Nutrition Information:
Yield:

10
Serving Size:

1
Amount Per Serving:
Calories:

323
Total Fat:

22g
Saturated Fat:

13g
Trans Fat:

1g
Unsaturated Fat:

7g
Cholesterol:

132mg
Sodium:

171mg
Carbohydrates:

27g
Fiber:

1g
Sugar:

16g
Protein:

5g
Nutritional information provided is computer-generated and only an estimate. You may want to do your own research with the ingredients listed if you have concerns about health or specific diets.
I would invite you to stop by some of the other gals to see what they are sharing today. And please be sure to do your monthly examines and yearly check-ups.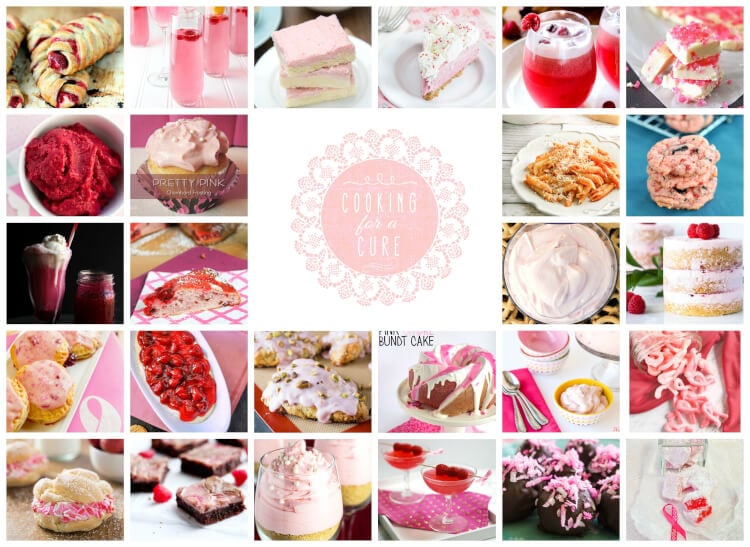 About the Author
Recent Posts
Recipe Index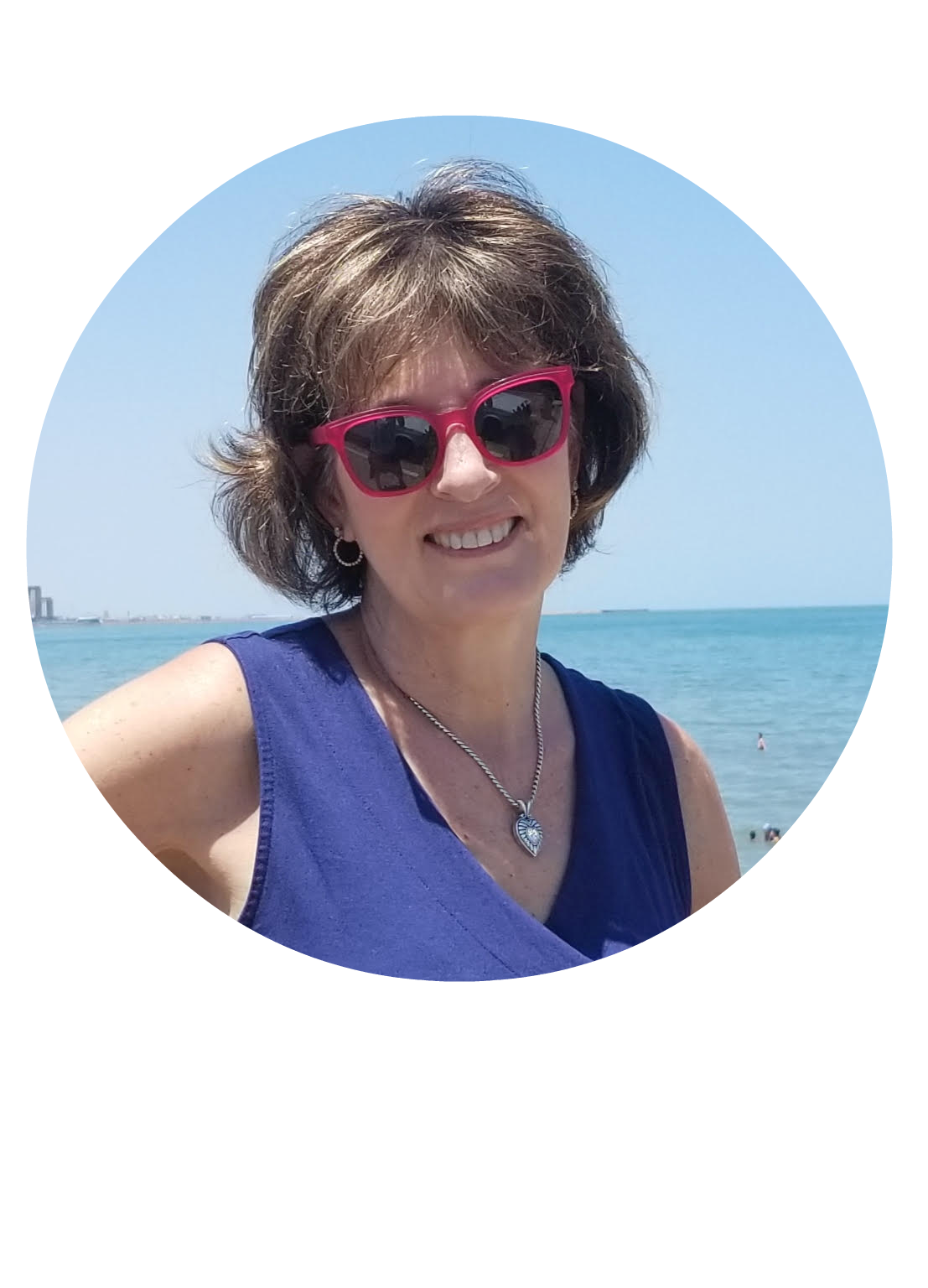 We are all about sharing our love of good food so on the blog you will find easy recipes to enjoy with your family and friends.  We hope to inspire you to host a gathering to create special memories.  Most recipes are step by step so you can feel confident in the kitchen.  Take a look around to find everything from breakfast to dinner and everything in-between!