Keep entertaining simple with this easy Olive Christmas Tree Appetizer.  It will add that special touch for the holidays!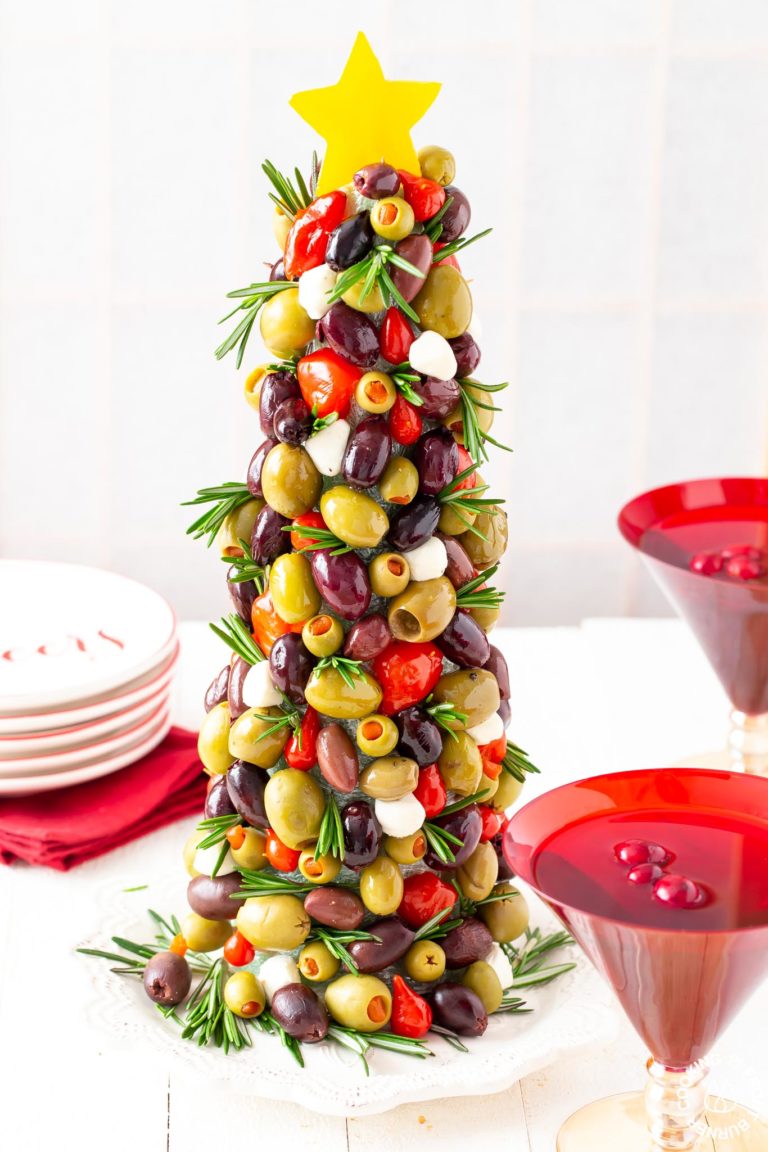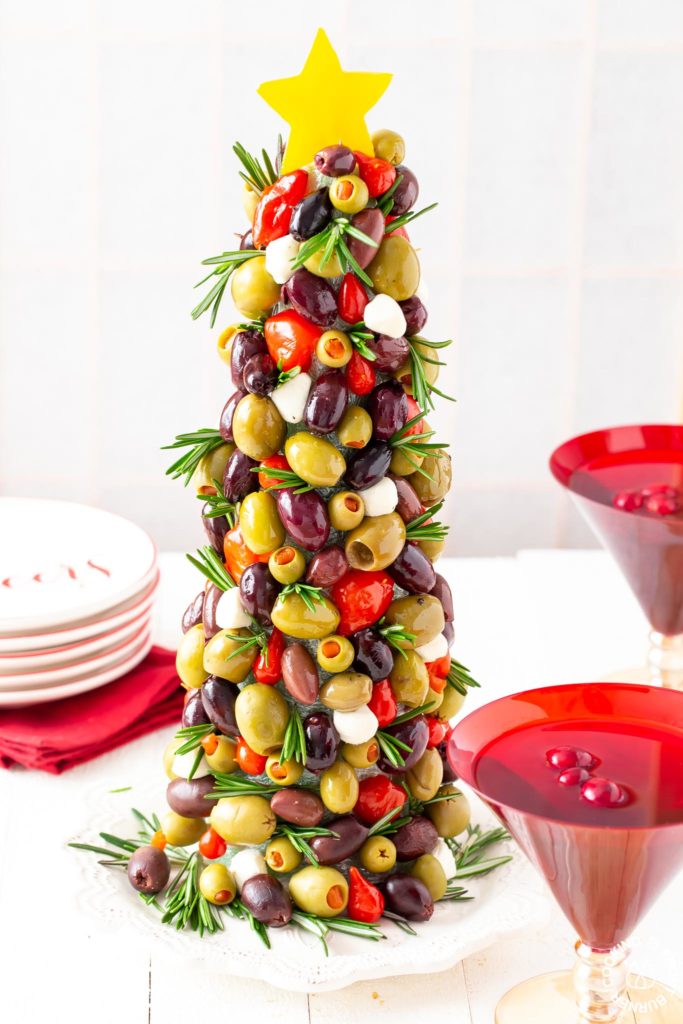 Entertaining for the holidays is a great way to keep in touch with family and friends.  You could be all fancy smancy or keep it simple with a few appetizers and drinks.  The important part is getting together to enjoy each other's company!
I remember from Christmas' pasts being a kid when my parents would entertain.  It seemed like about every other night they would invite a few friends over to celebrate the season.
My mom kept it real simple with hi-ball drinks with cheese and crackers.  And my favorite part was the cheese in the can!  I think it was pretty new back then and my brothers and I loved to make funny shapes on our crackers (she always bought Sociable Crackers which still are my fav).
I have to admit I would love to entertain more during the holidays, it seems like lately when we aren't busy, our friends are.  The one time for sure we entertain is on Christmas Eve.
With going back over 25 years, our friends have joined us on this night.  We start the night out with drinks and appetizers then move onto dinner.  We started this tradition when our families moved to the midwest and were really far from our families.  It's a great night that we always look forward to!
Tips for making this Olive Christmas Tree Appetizer:
Start with a foam cone that you can buy at a craft store
Wrap the cone in plastic wrap
Use wooden toothpicks
Start assembling the tree from the bottom
If you want, add a dab of cream cheese on the base to make it stick better to the serving plate
The tree can be made a day ahead then wrapped in plastic wrap overnight in the refrigerator (this is what I did)
Feel free to add other items like small mozzarella balls, small marinated peppers, etc.
Other ideas for an appetizer party can be found below.  Our guests have also enjoyed these Pomegranate Martinis that add a festive touch and this Cheesy Crab Dip - so good!
Happy Holidays!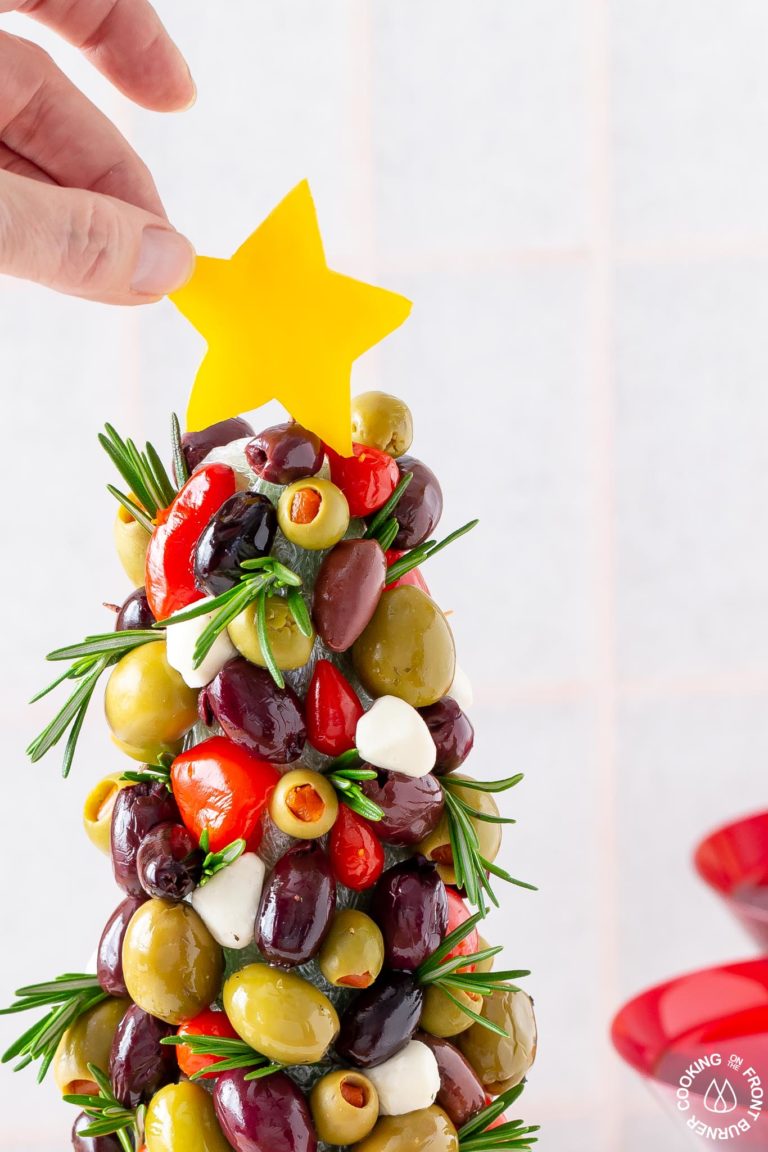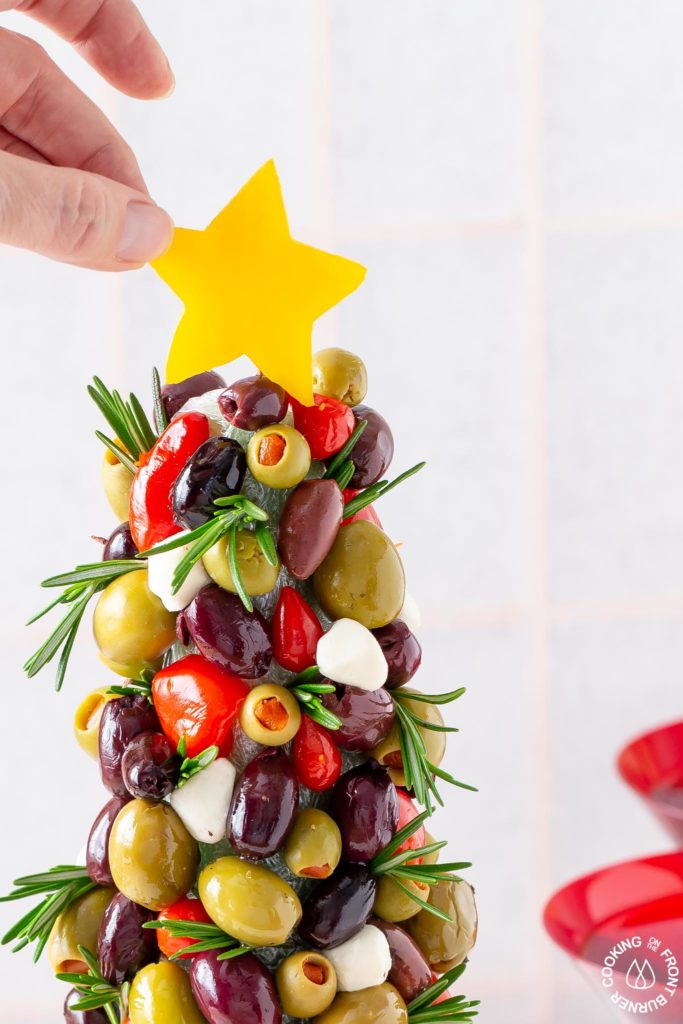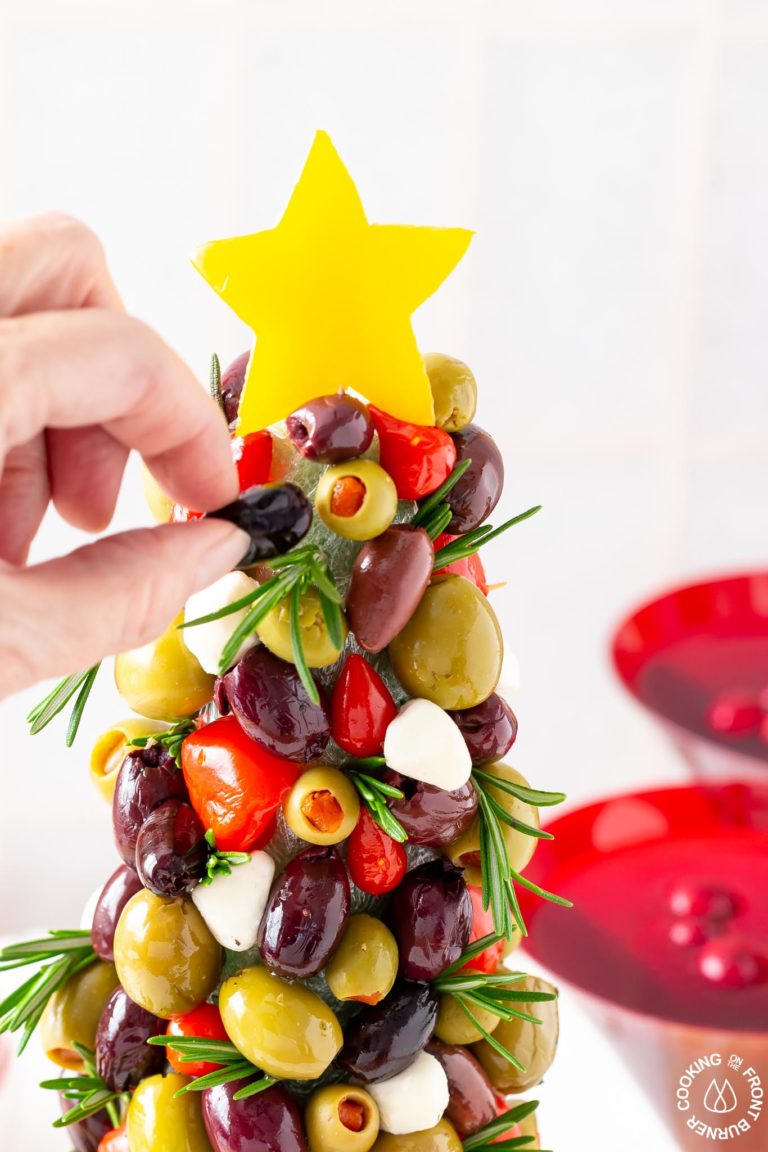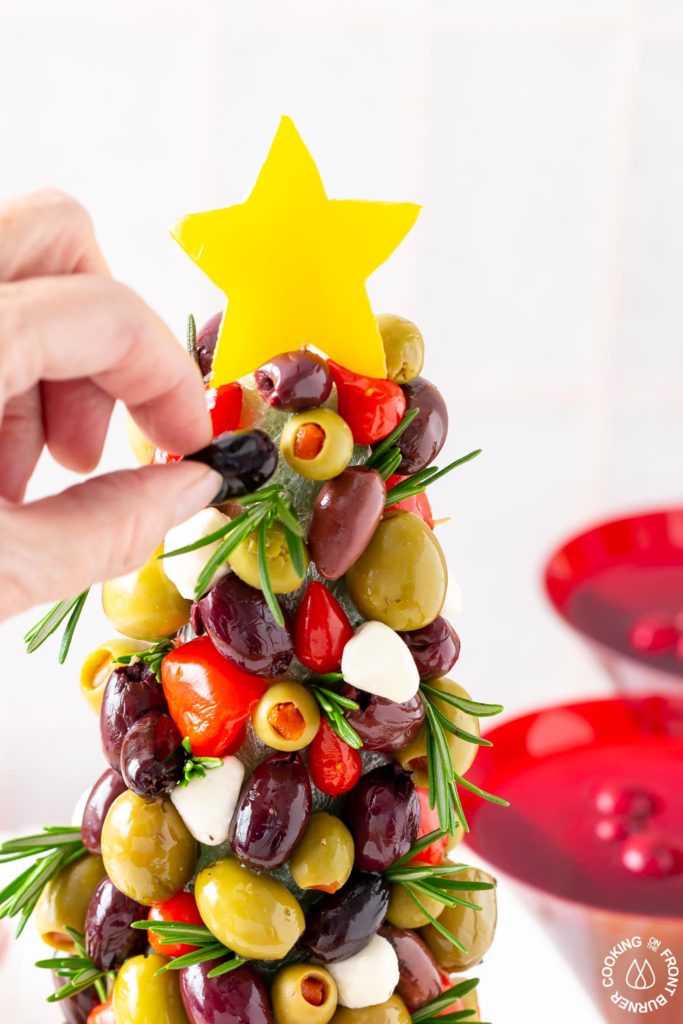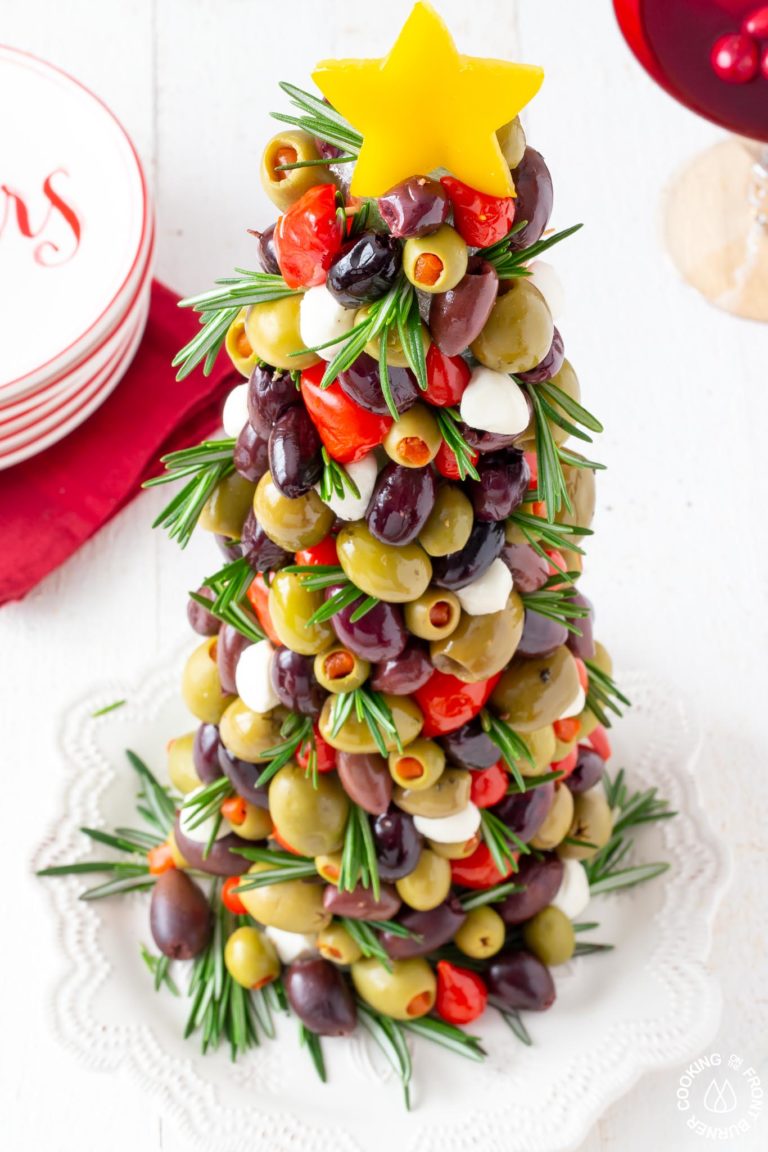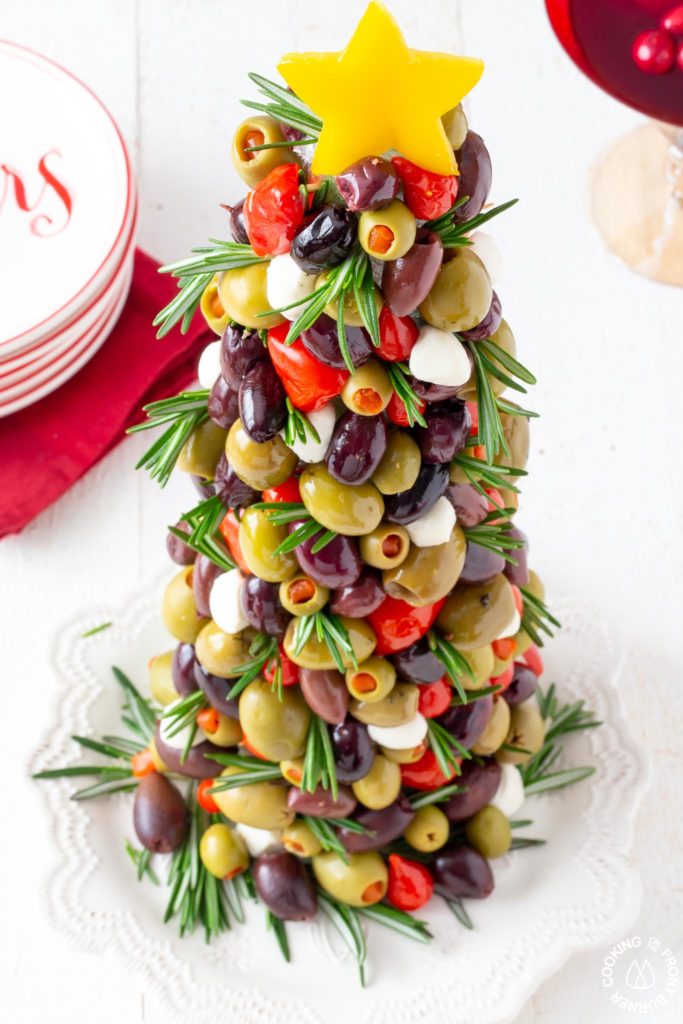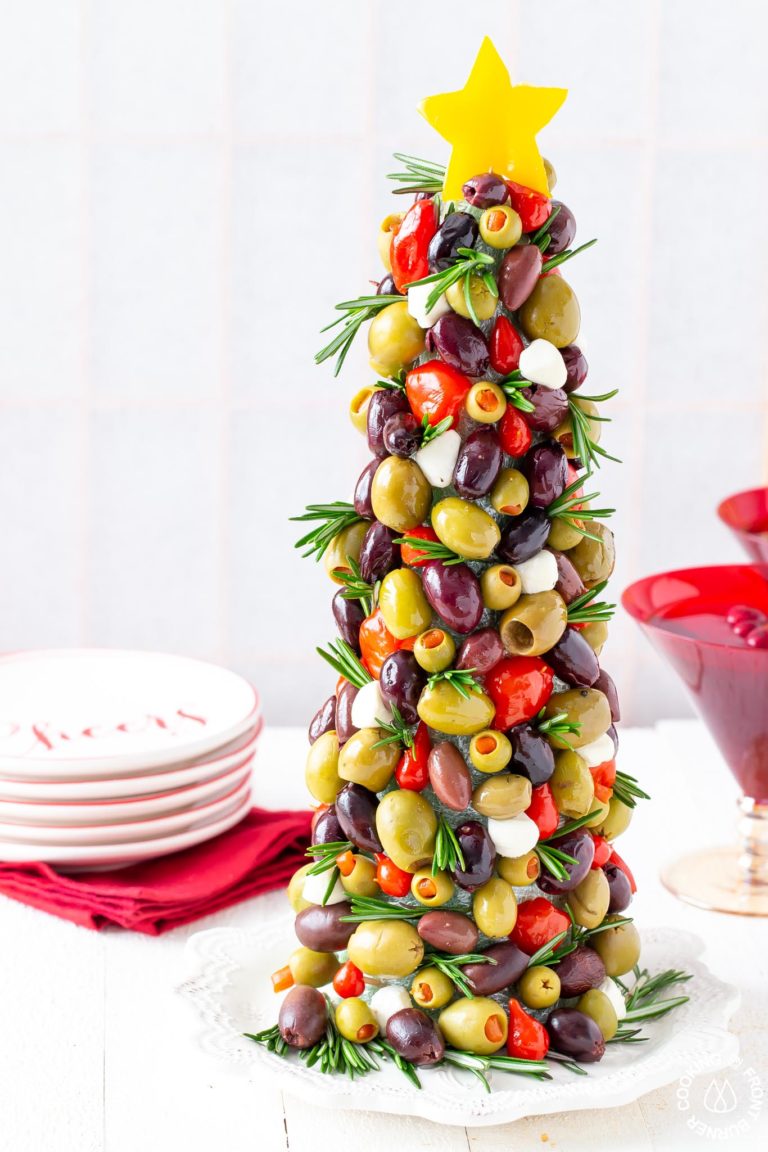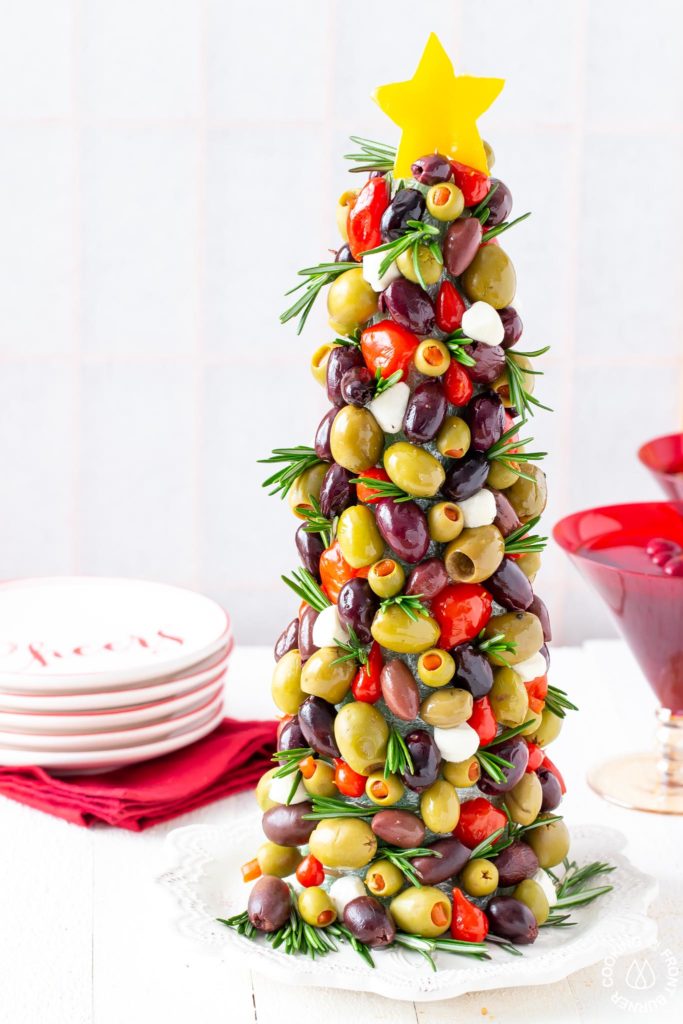 Other goodies to enjoy!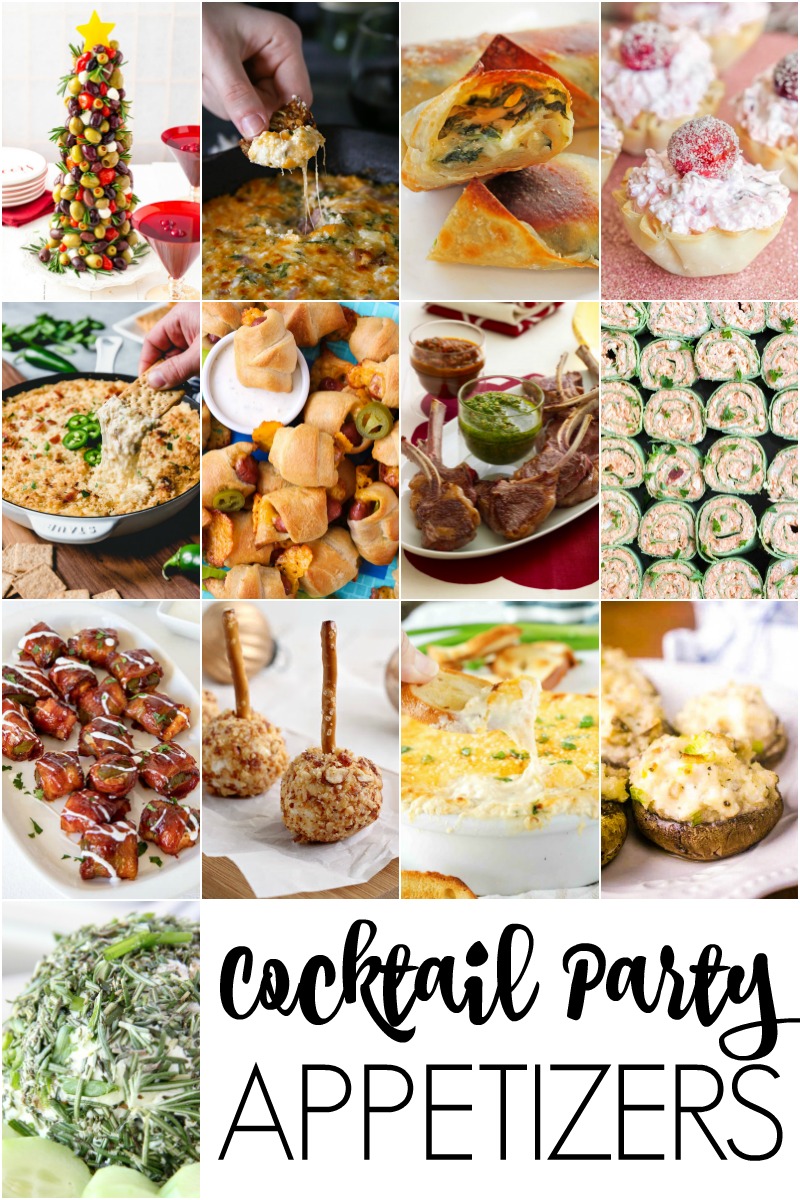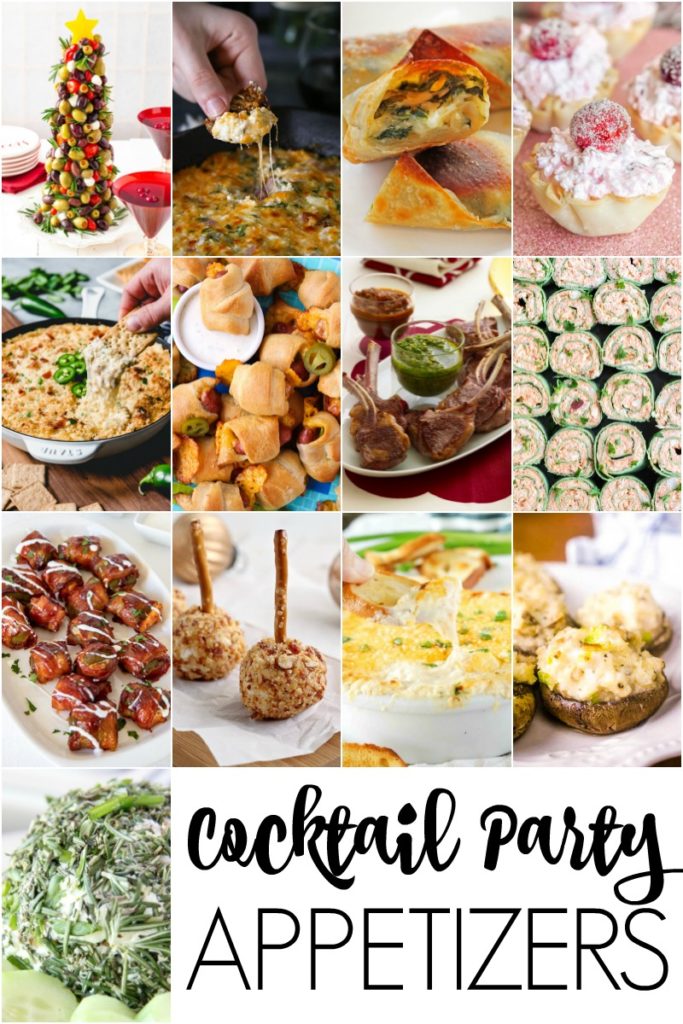 Ham and Cheese Hot Spinach Dip
Cranberry Fluff Cheesecake Bites
Baby Lamb Chops with Red and Green Sauces
Hot Crab Dip with Cream Cheese
Jalapeno Popper Dip with Bacon
Bacon Wrapped Chicken Stuffed Jalapeno Bites
Jalapeno Cheddar Pigs in a Blanket
Mini Honey Roasted Almond Cheese Balls
Olive Christmas Tree Appetizer


Get the Recipe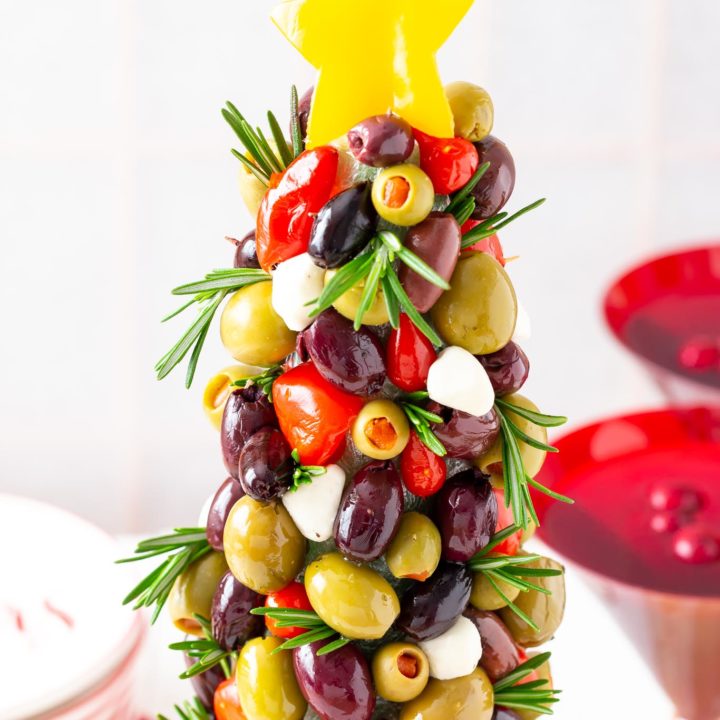 Olive Christmas Tree Appetizer
An elegant appetizer to add to your holiday table and so easy to make!
Ingredients
3-4 cups assorted olives (pitted) depends on foam size
1 package fresh rosemary
1 yellow pepper
toothpicks
10-12" foam cone
Instructions
Wrap the foam cone in plastic wrap (leave bottom unwrapped)
Place cone on plate (you may use a bit of cream cheese to secure on plate)
Starting at bottom of cone, place a toothpick on foam then add olives - use any pattern you want and build to the top
Place sprigs of fresh rosemary in-between olives
Cut a star out of yellow pepper and place on top
Can be served immediately or wrapped in plastic and served the next day
Notes
I added some small marinated peppers and mozzarella balls
About the Author
Recent Posts
Recipe Index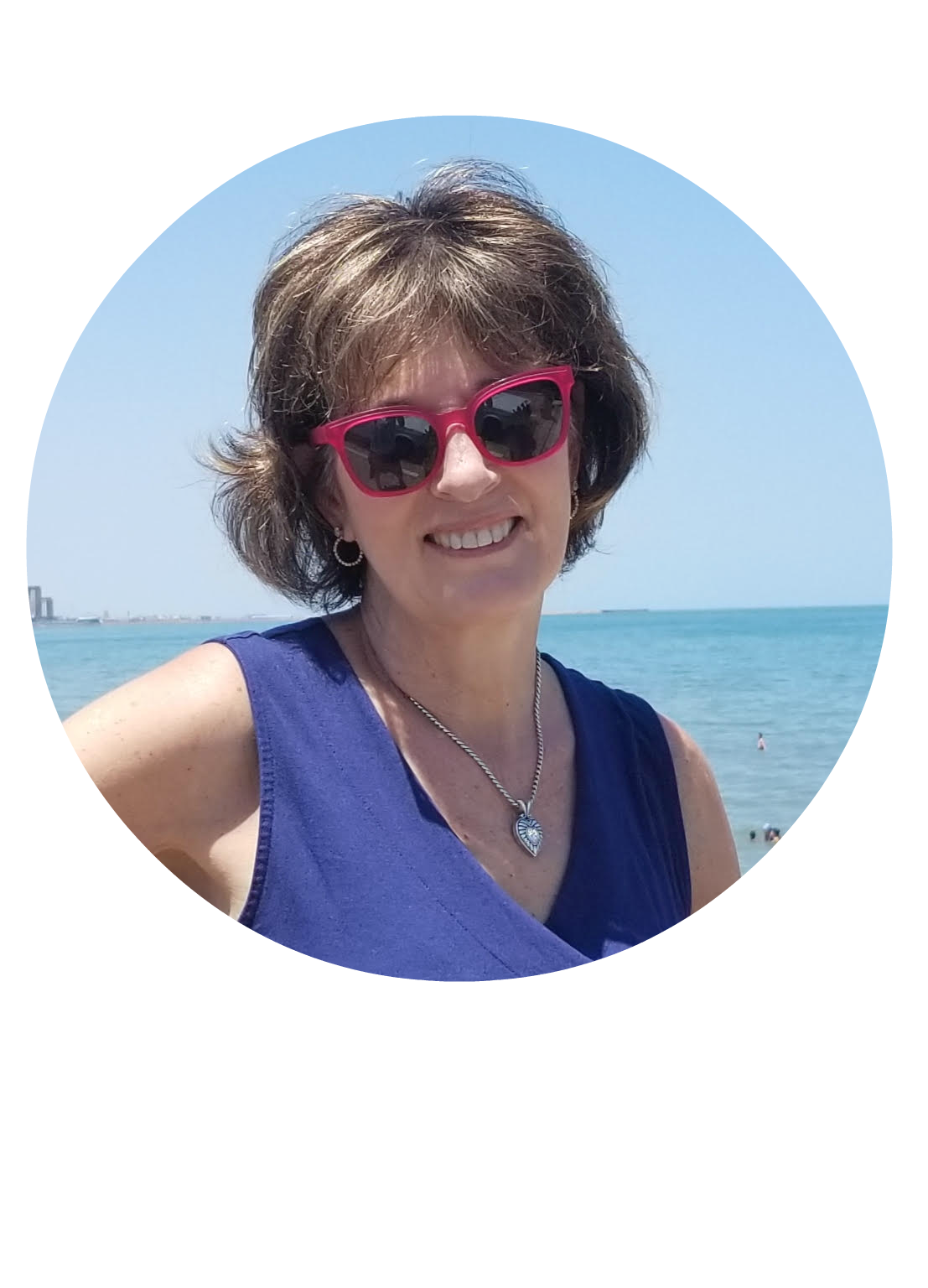 We are all about sharing our love of good food so on the blog you will find easy recipes to enjoy with your family and friends.  We hope to inspire you to host a gathering to create special memories.  Most recipes are step by step so you can feel confident in the kitchen.  Take a look around to find everything from breakfast to dinner and everything in-between!