This post may contain affiliate links. For more information, please visit my disclosure page.
Today I'm sharing a recipe that I made for Christmas Eve that was part of our Feast of the Seven Fishes event.  Being Italian, I've decided the last couple of years to make seven different kinds.  This Cheesy Crab Dip was a great addition to our appetizer course.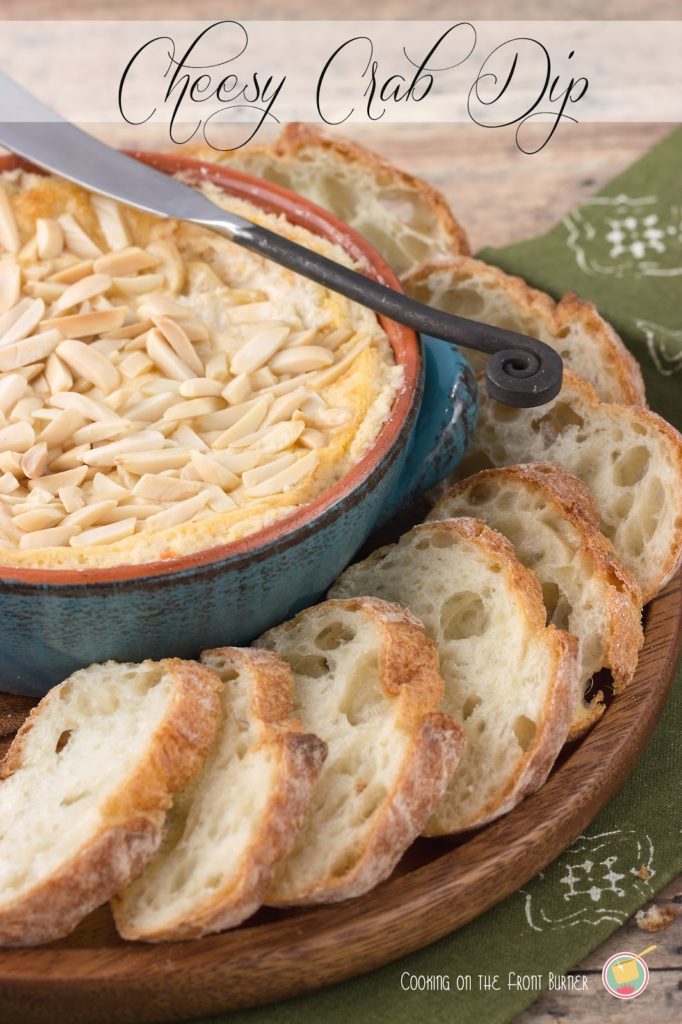 We first had this dip at a local restaurant a week prior to Christmas Eve.  A good friend of ours retired and he invited John and I to help celebrate this momentous event – lucky guy!  We tried a few appetizers escargot (not me!) and this tasty dip.  Since these same friends would be coming that night, I said I would try and replicate it.
I think I came pretty close…
…and everyone thought so too.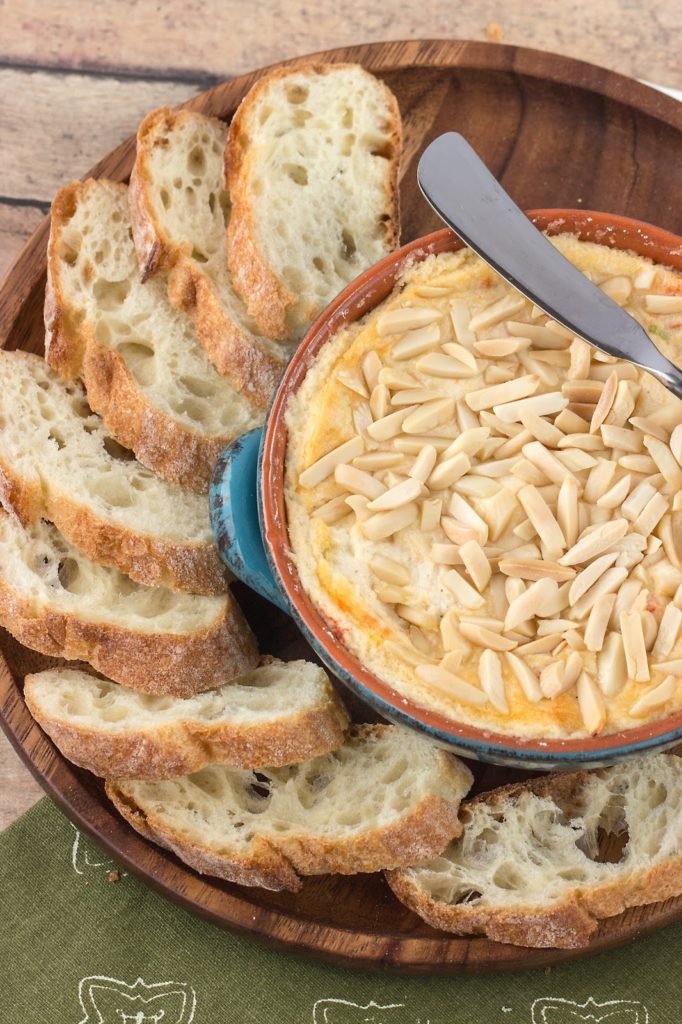 I will definitely be keeping this recipe handy and with play-off games now and the Super Bowl coming up, I think this would be perfect!  Hope you give it a try!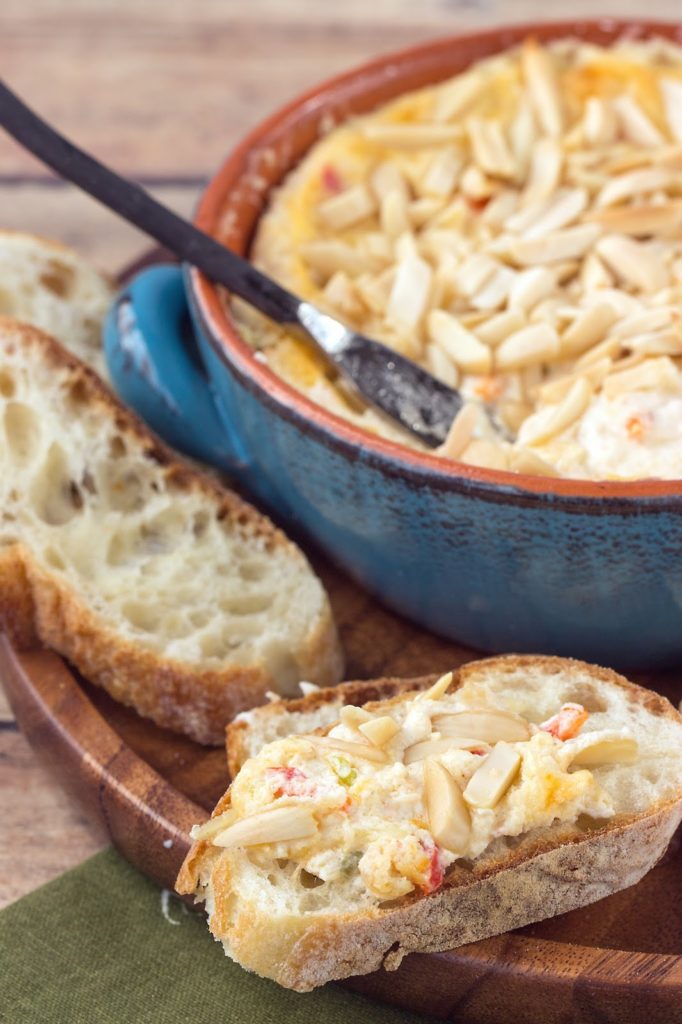 PS – our other 6 fishes included – shrimp cocktail, walleye, grilled mahi mahi, steamed clams, baked scallops and smoked salmon (and more shrimp – fried).  It might sound like a lot but we are 11 adults and there wasn't much leftover!  Maybe next year I can get some pictures.
Cheesy Crab Dip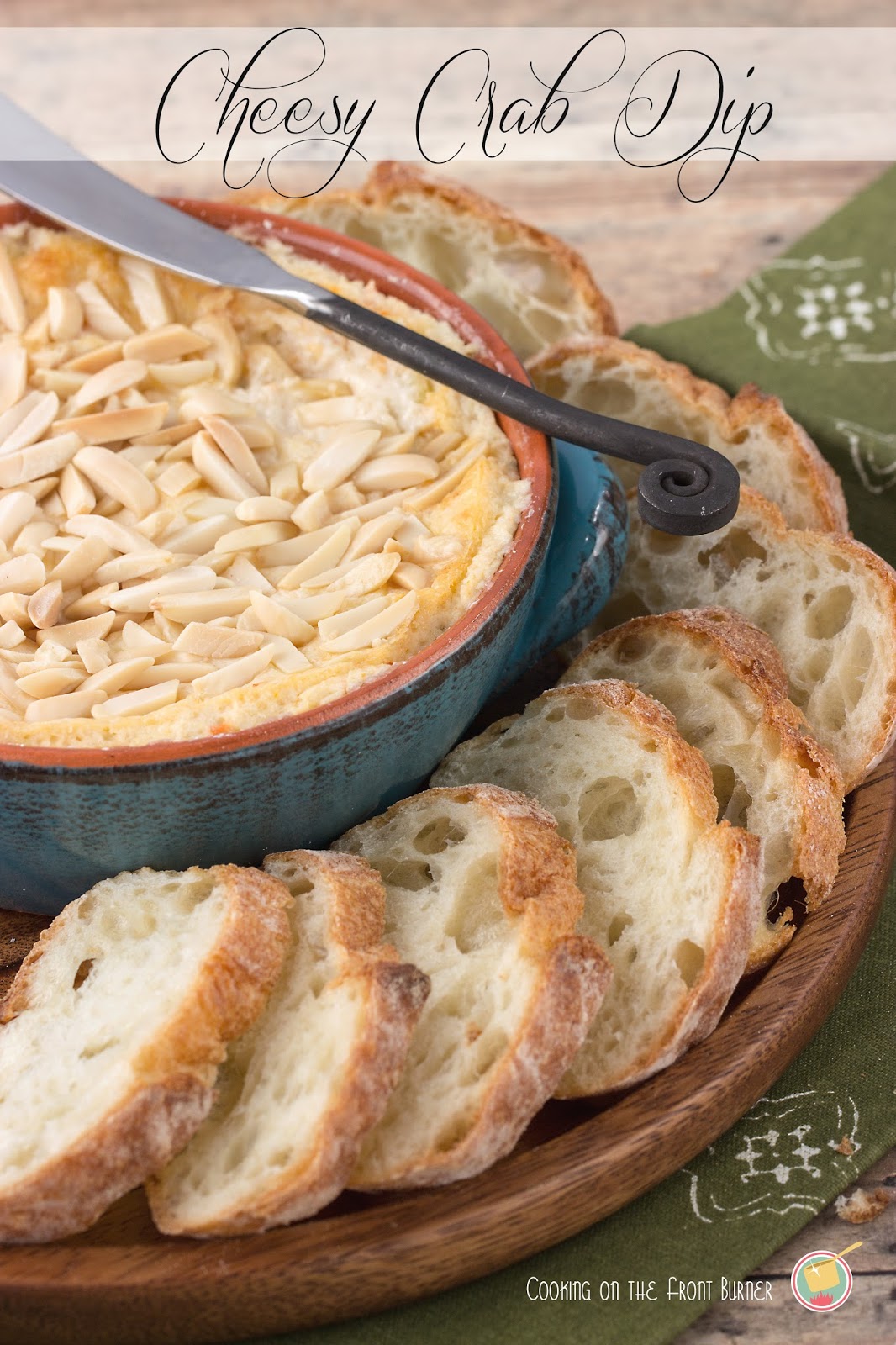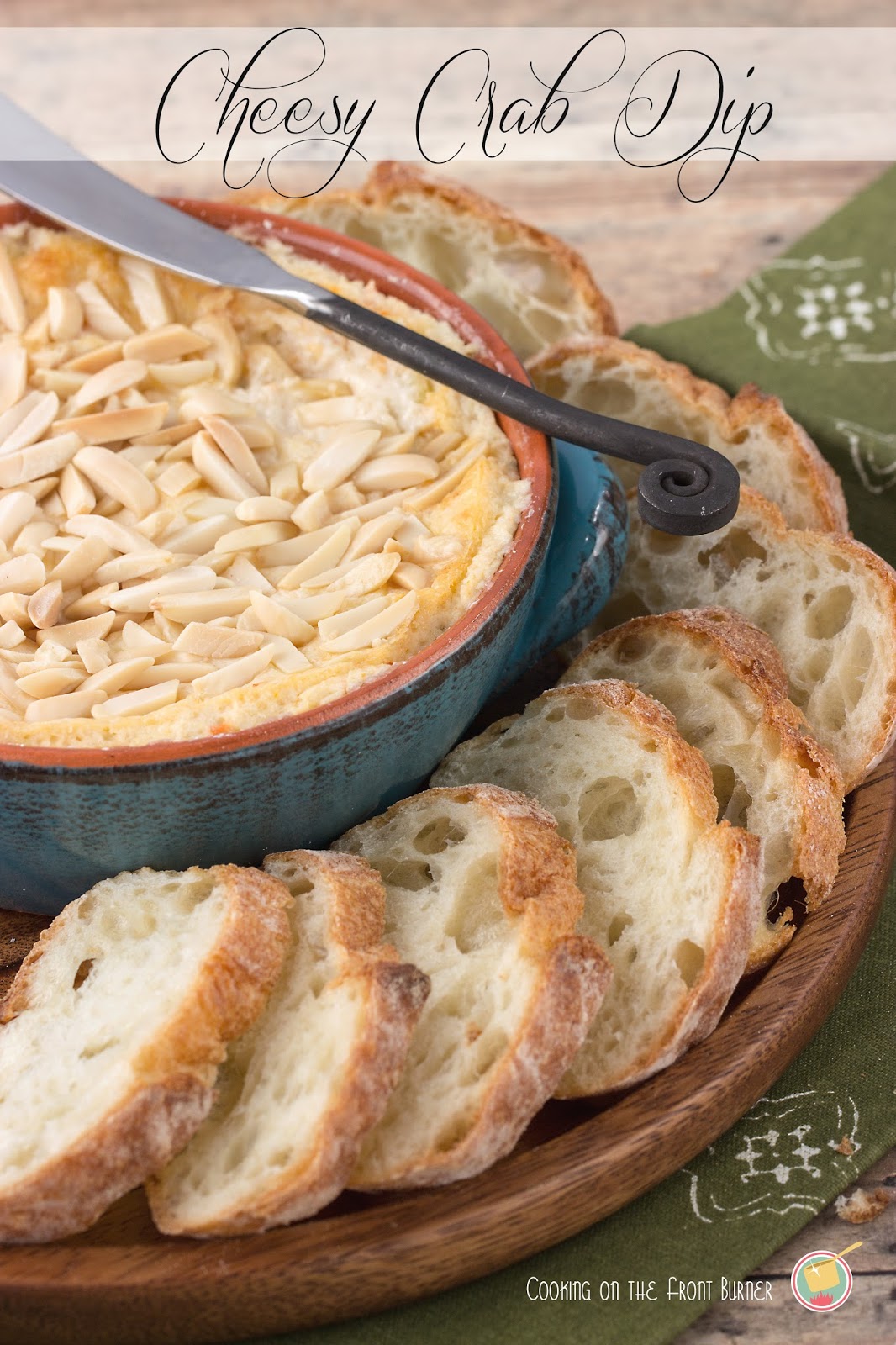 A cheesy crab dip perfect for any gathering!
Ingredients
8 oz. cream cheese softened
1/2 cup mayonnaise
1/2 clove garlic minced
2 6 oz. cans crab meat drained well
4 oz. swiss cheese shredded
1/4 cup green onions sliced thin
1/2 cup diced red pepper
1 T fresh lemon juice
1 tsp tabasco sauce
1/3 cup slivered almonds
french bread for serving
Directions
Preheat oven to 350
In a large bowl mix well he cream cheese and mayo
Add garlic, swiss cheese, crab, onion, red pepper, lemon juice and hot sauce
Place in a shallow baking dish and top with almonds
Bake for 25-30 minutes or until golden brown around edge
Recipe Notes
Another holiday appetizer you might enjoy is this Cranberry Gorgonzola Tart.  This is you can make ahead and freeze.