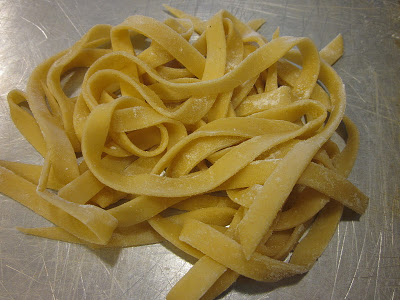 With the seasons changing and getting a bit cooler, last weekend I was in the mood for some home-made pasta along with home-made sauce. Of course Mr. John was grinning from ear to ear when he heard this as it would be THE meal that would get 5+ stars in his eyes (and stomach!). While the sauce was cooking (more on that another day), I made the pasta. This is the way I was taught by my mom and her mom before that. Back in the day I remember my grandmother rolling the pasta into huge circles and letting it dry on sheets that were placed over the back of the couches and then even cutting the pasta by hand and was in amazement how she could do it so fast and not cut her fingers!
Let's get started!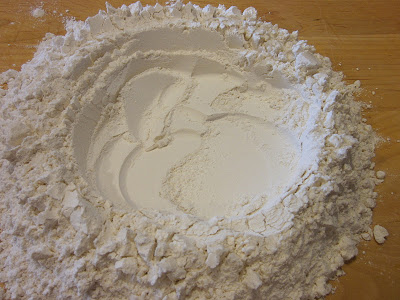 Make a well with 4 ½ cups flour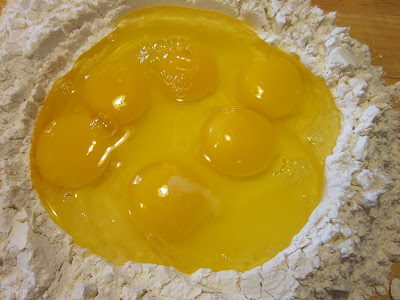 Add 6 eggs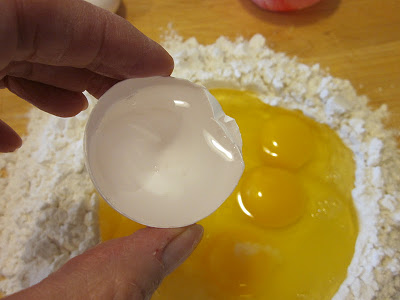 Add 1 eggshell of water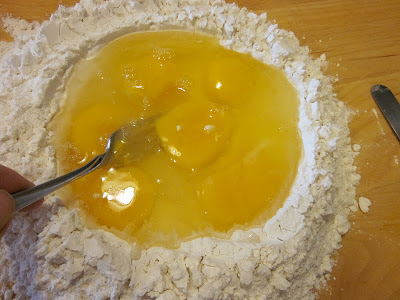 Start by using a fork to start mixing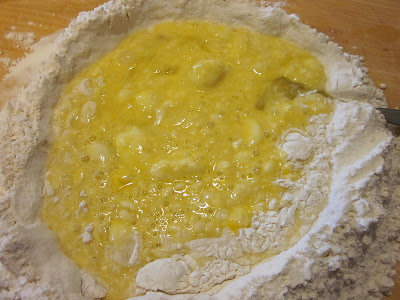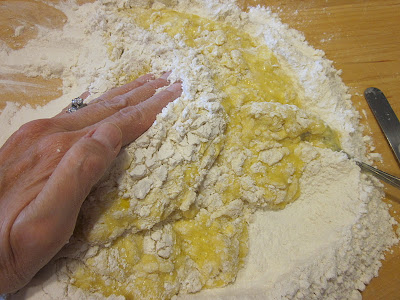 Then the "fun" begins...really get into it!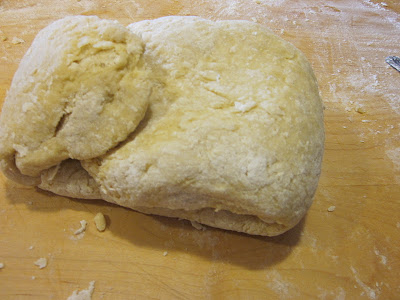 Eventually after kneading you end up with the dough intact, let it rest about 10 minutes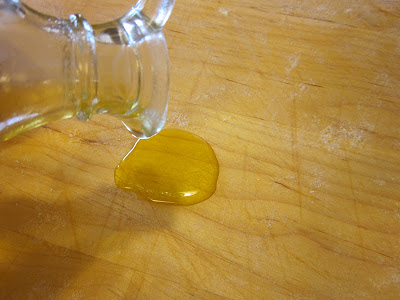 Add some olive oil to your board (Mr. J made this for me)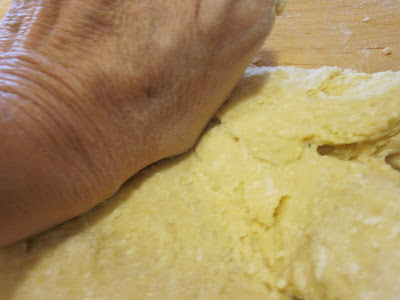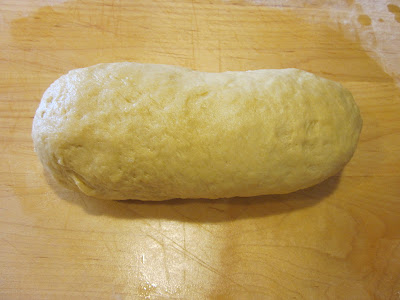 Knead until it becomes smooth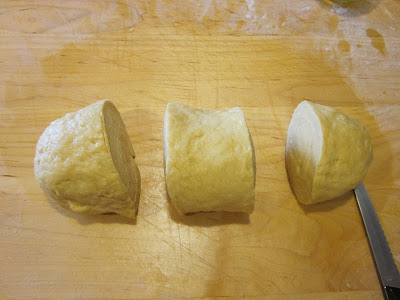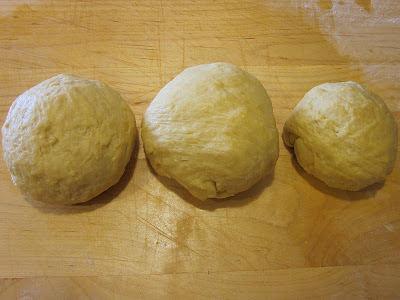 Place in an oiled bowl, covered with saran wrap for about an hour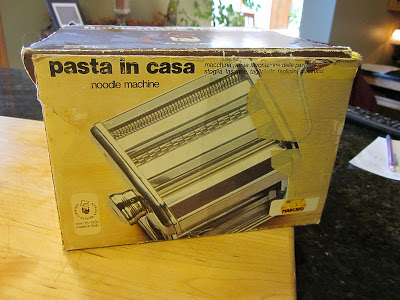 My trusty pasta machine (a shower gift from my Maid of Honor)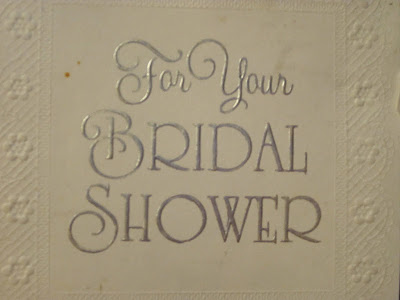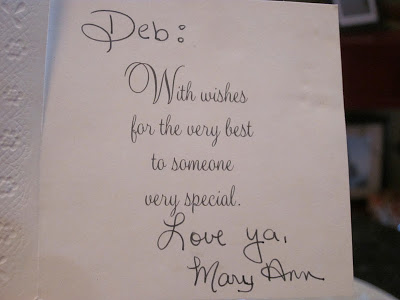 I love that I keep the card with it, makes me think of Mary Ann!
Time to make the pasta....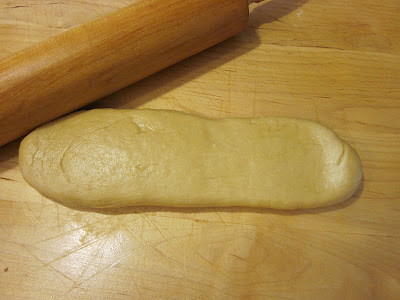 Roll out one of the dough balls and cut into thirds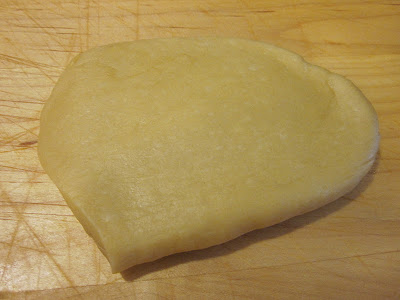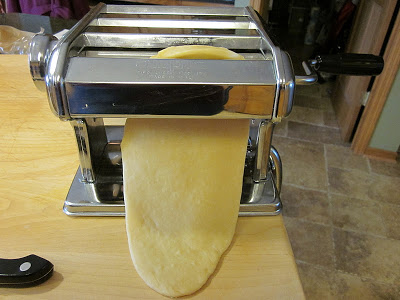 Run through the pasta machine (by hand)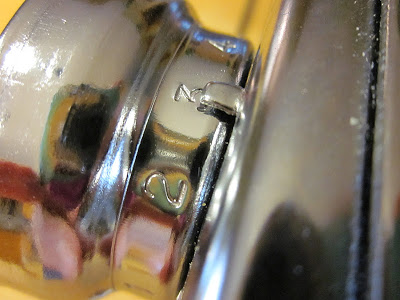 The pasta machine has 6 settings and I run it through #1,3 and then 5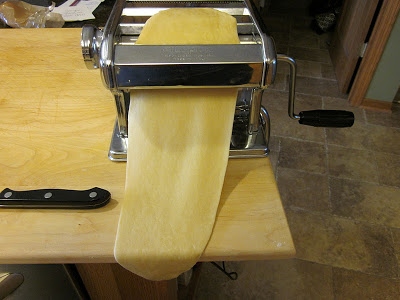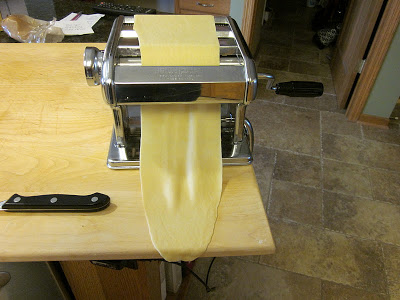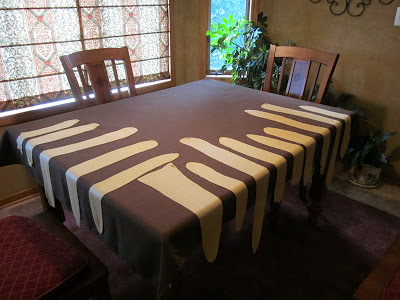 I "dry" my pasta on a tablecloth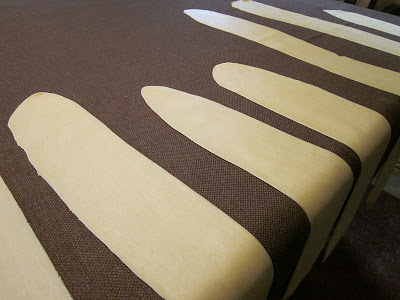 About every 10 minutes, flip bottom to top until dough is still workable but not too sticky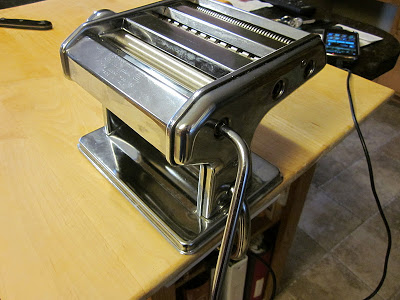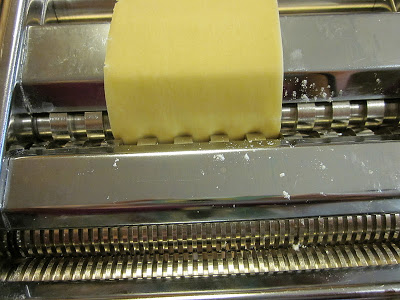 Run the sheets through the cutting side (if sheets are really long, cut in half first)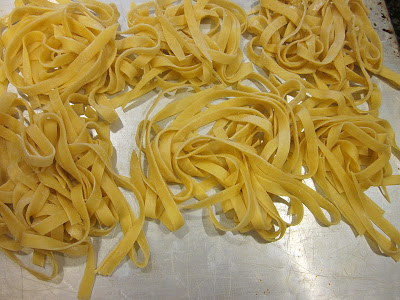 Make "nests" and if not using right away, freeze on cookie sheet and then remove to plastic bag
...and here is the final product - cooked with some home-made sauce... come back soon for the Sauce posting! Mangia!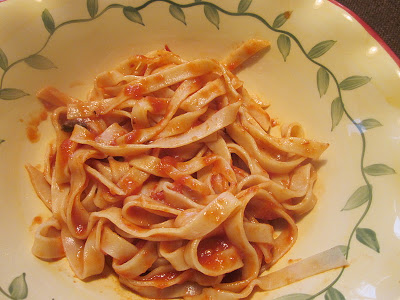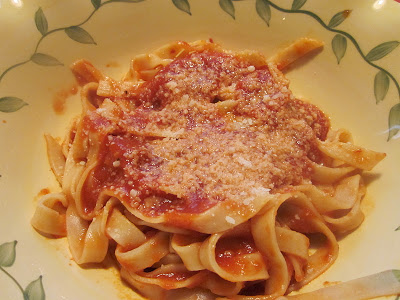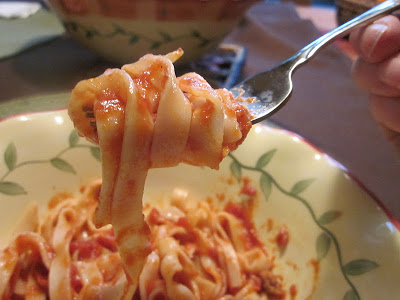 Here is my grandma "Nonni" at my house in the 1990's making the pasta. Funny but true story - when I was a kid I hated this pasta and she would always make me the "box" kind... what was I thinking!!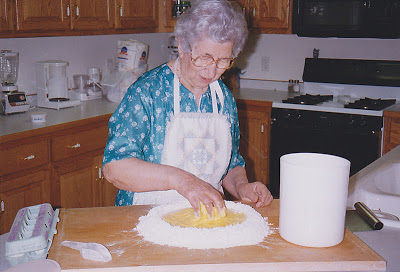 .
I found this picture on the internet and this is exactly how she cut the pasta before the machines came out! Then she used to shake it out to separate the strands... oh the memories of going to Nonni's house!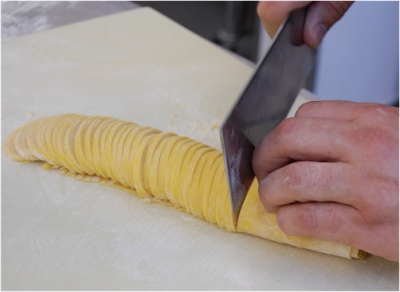 About the Author
Recent Posts
Recipe Index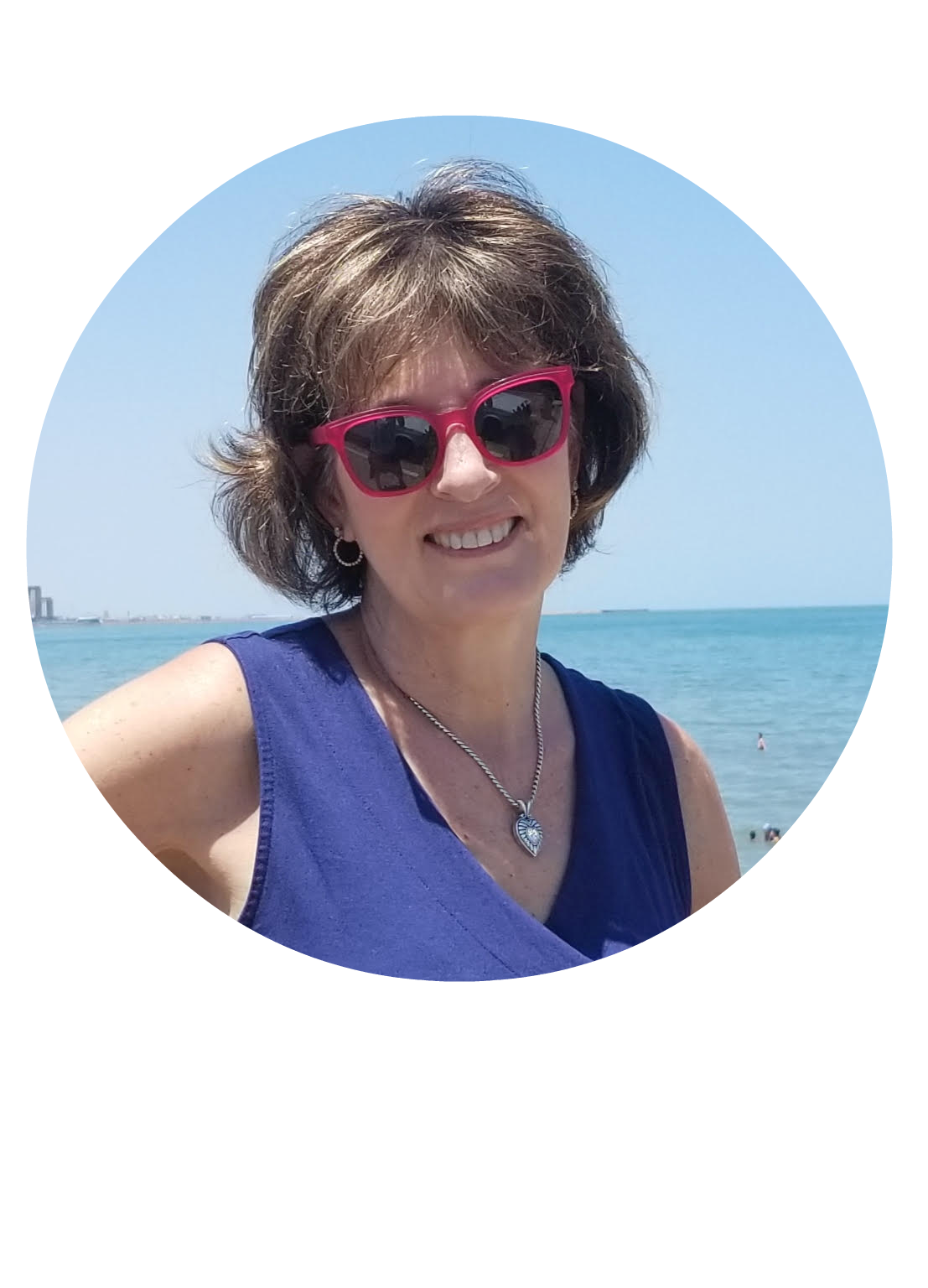 We are all about sharing our love of good food so on the blog you will find easy recipes to enjoy with your family and friends.  We hope to inspire you to host a gathering to create special memories.  Most recipes are step by step so you can feel confident in the kitchen.  Take a look around to find everything from breakfast to dinner and everything in-between!