Ever wondered what you could do in New York City in 48 hours (give or take a few?) If you have the walking shoes and a sense of adventure, then this post is for you!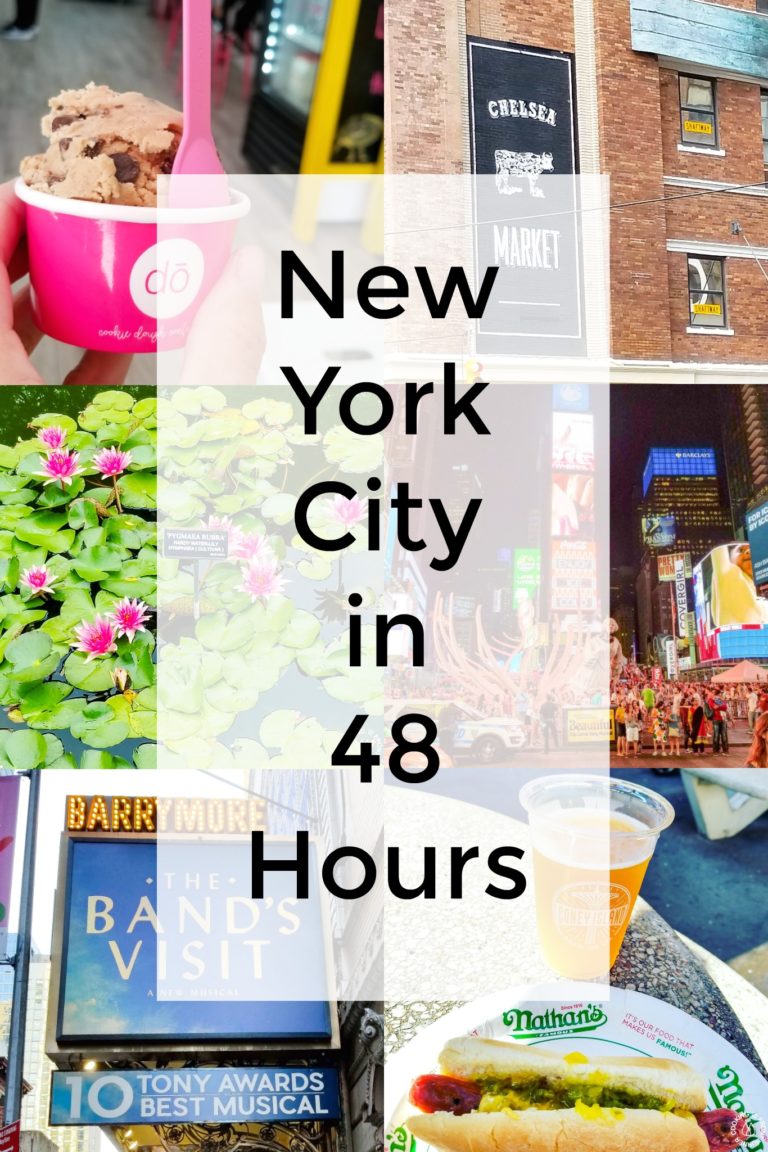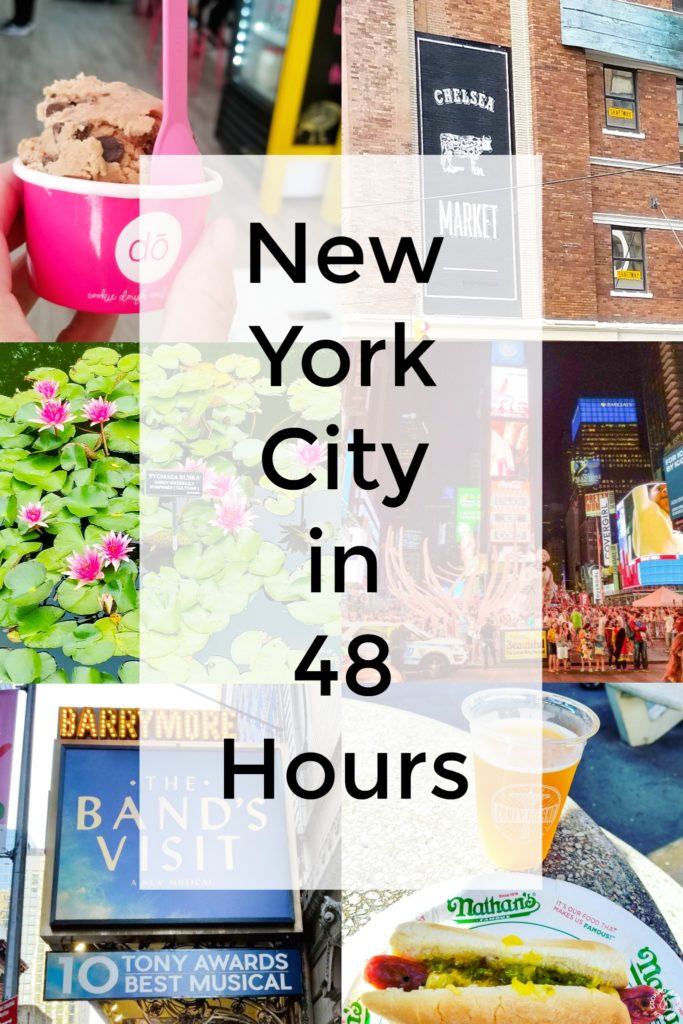 I'm not sharing a new recipe today but there is definitely some food involved! I'm excited to share a recent trip I took to New York City with my daughter Danielle. This is the fourth trip I've taken in the last few years and every time I go, I can't believe how much we manage to do in a short amount of time. Despite two days being over 90 degrees, we trucked along and had a blast.
Our trip started by waking up at 3:30 a.m. and catching our plane in Minneapolis, landing at JFK late morning and the first thing we see is a plane from Dubai surrounded by EMT's. Luckily it wasn't anything more serious than a virus running rampant but still... those poor passengers.
For this trip we decided to stay in Brooklyn instead of Manhattan (typically we have stayed in the Garment District) so we made our way via the Air Tran, LIRR and subway and to the Brooklyn Way Best Western where our room was available for early check-in. Our room was on the 9th floor and we had an awesome view of Manhattan. (note links in this post are not affiliate)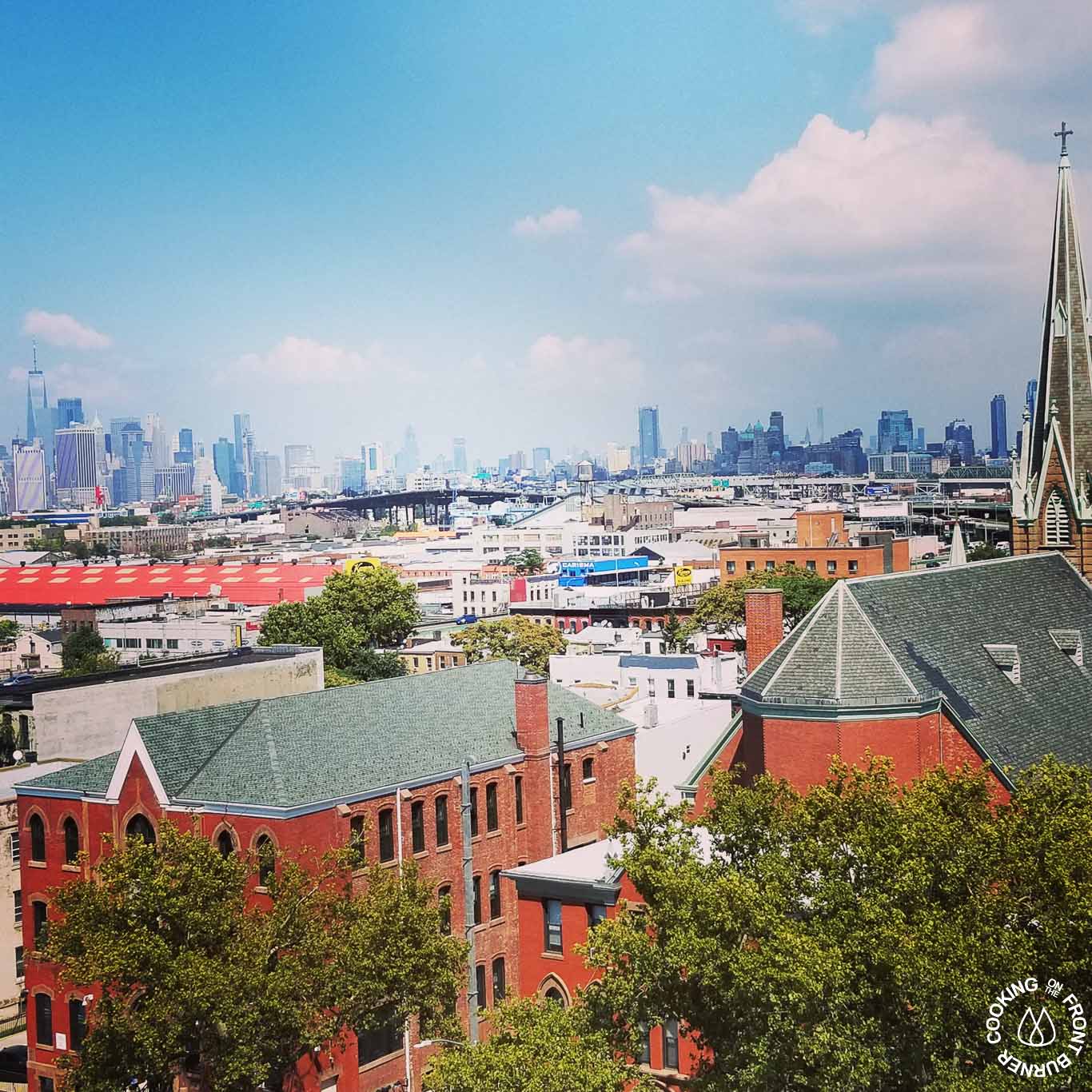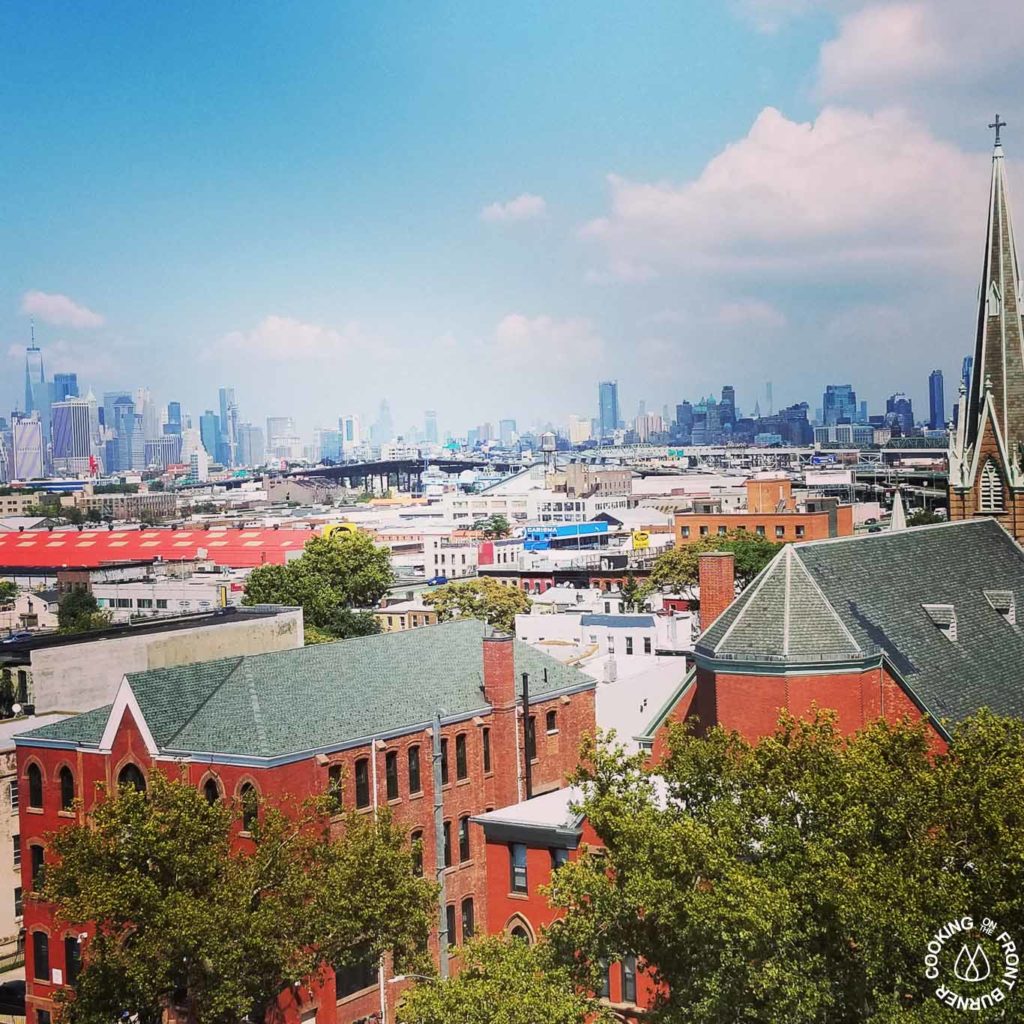 After an hour rest (because no rest for the weary!) we decided to head to Coney Island for a late lunch, again via subway that was just right outside our hotel door (this proved to be very convenient for travel). Lunch consisted of a Nathan hot dog for me and a corn dog for Danielle. Afterwards we walked around the boardwalk (unfortunately the rides were not open or we would have went on the ferris wheel), dipped our toes in the water and then walked to the Russian shopping area district that was close by.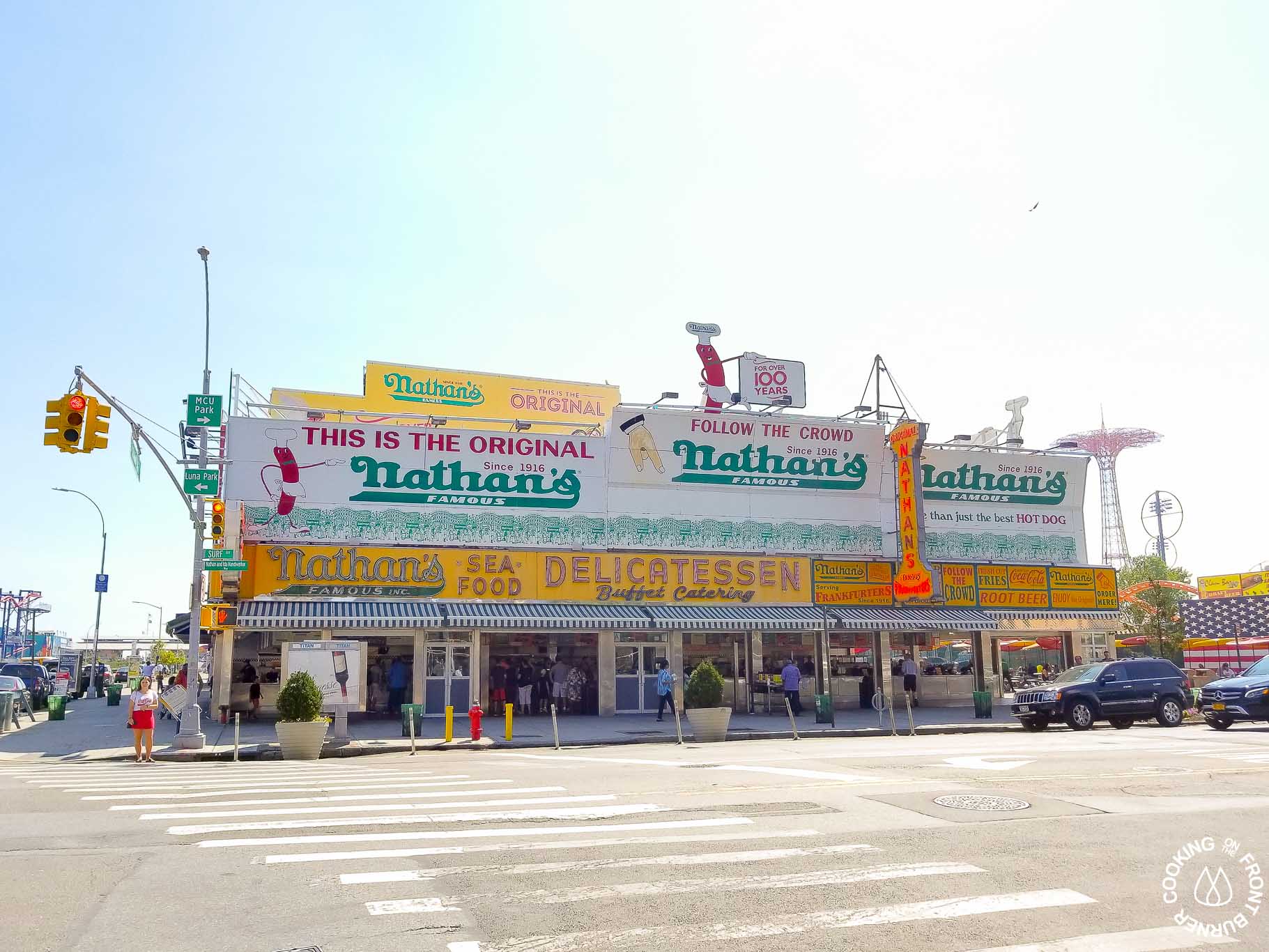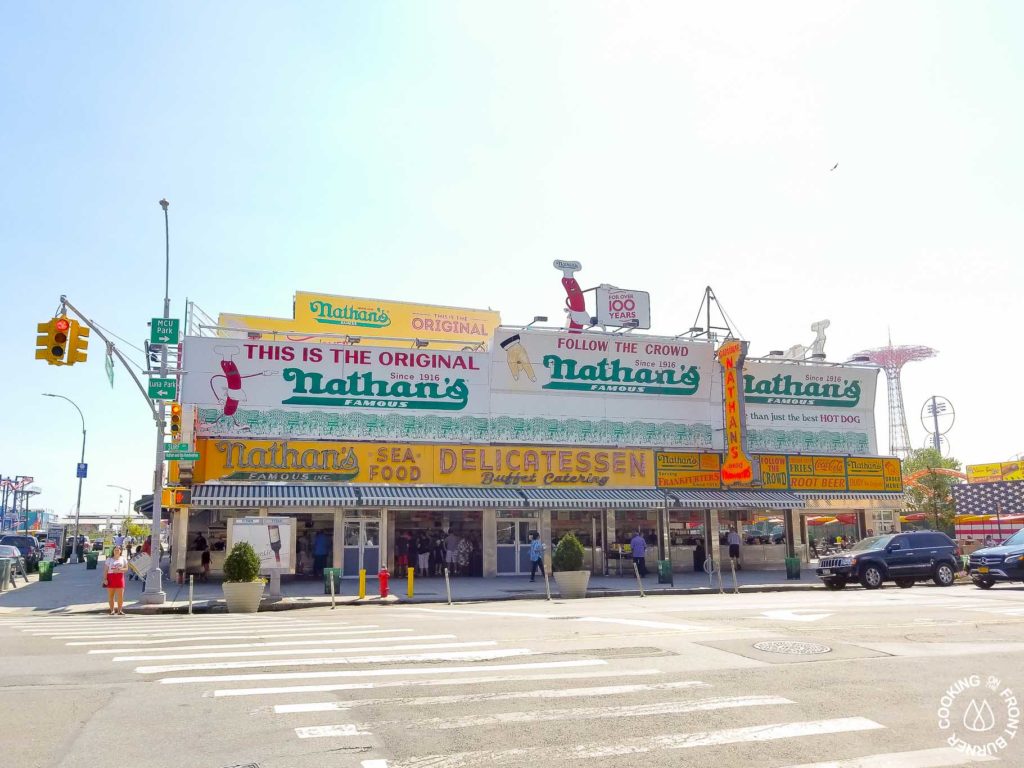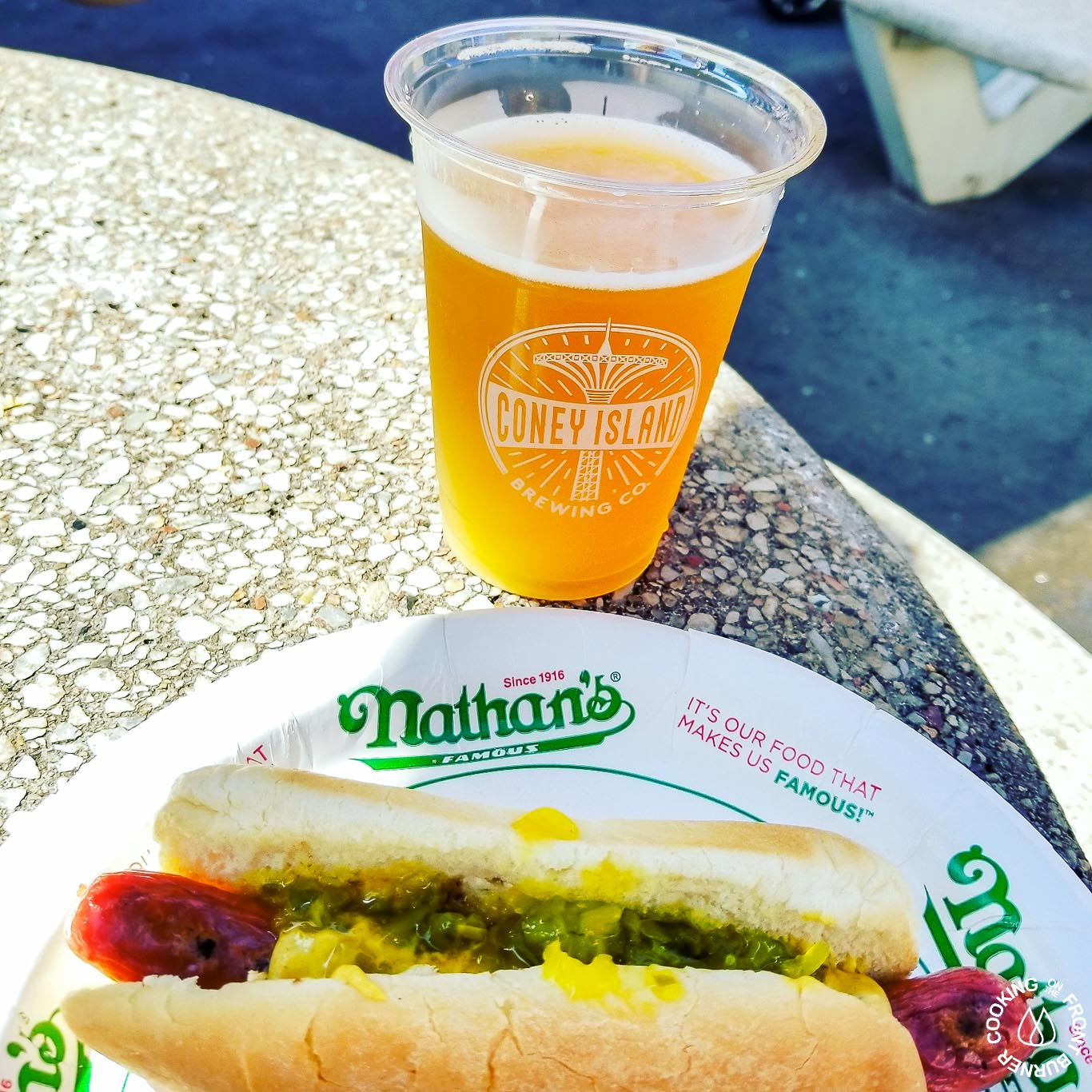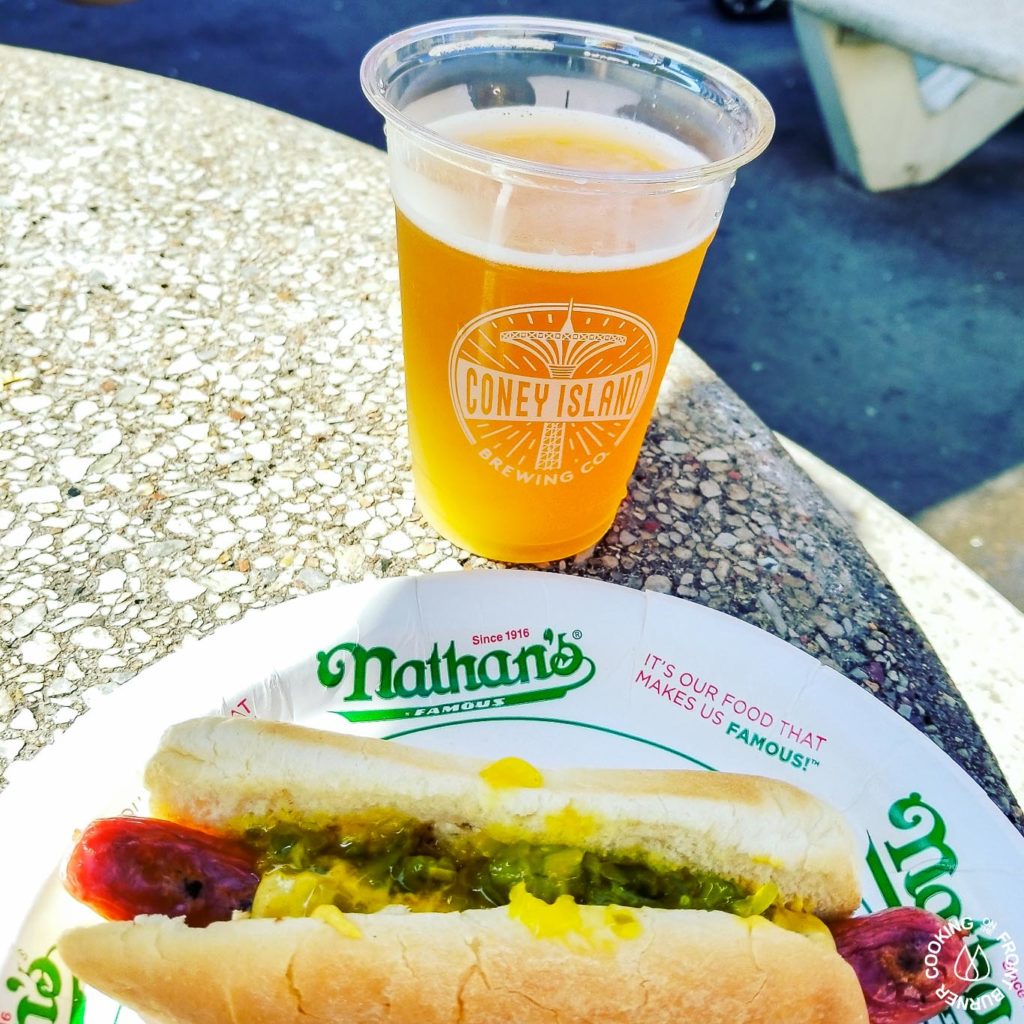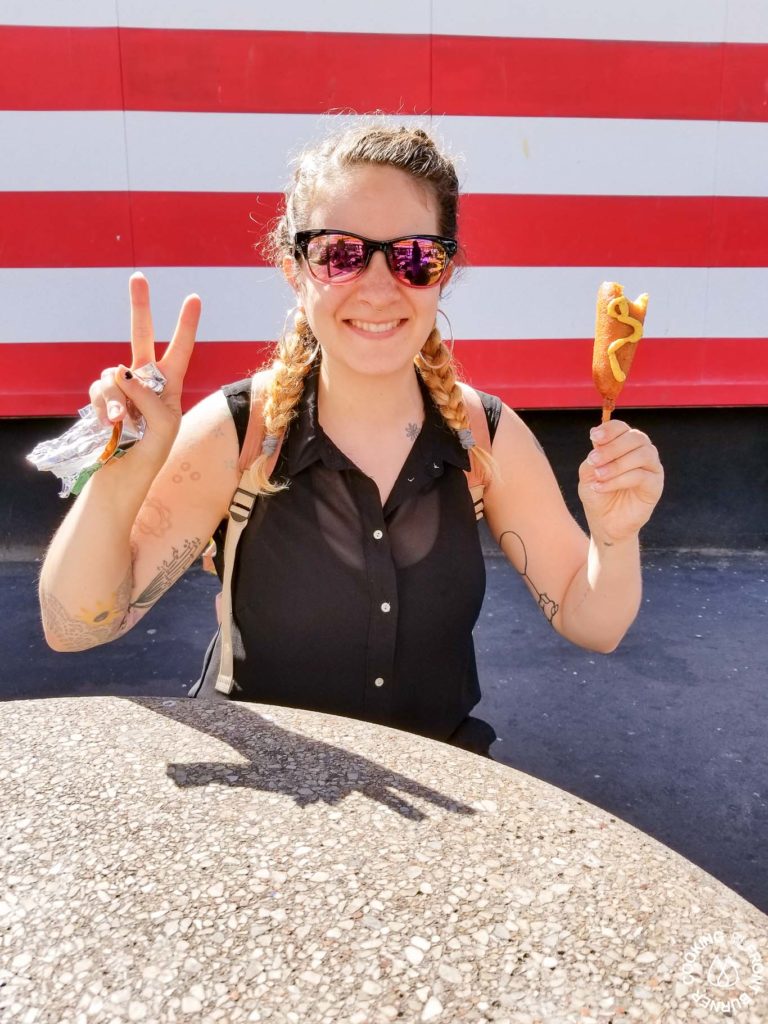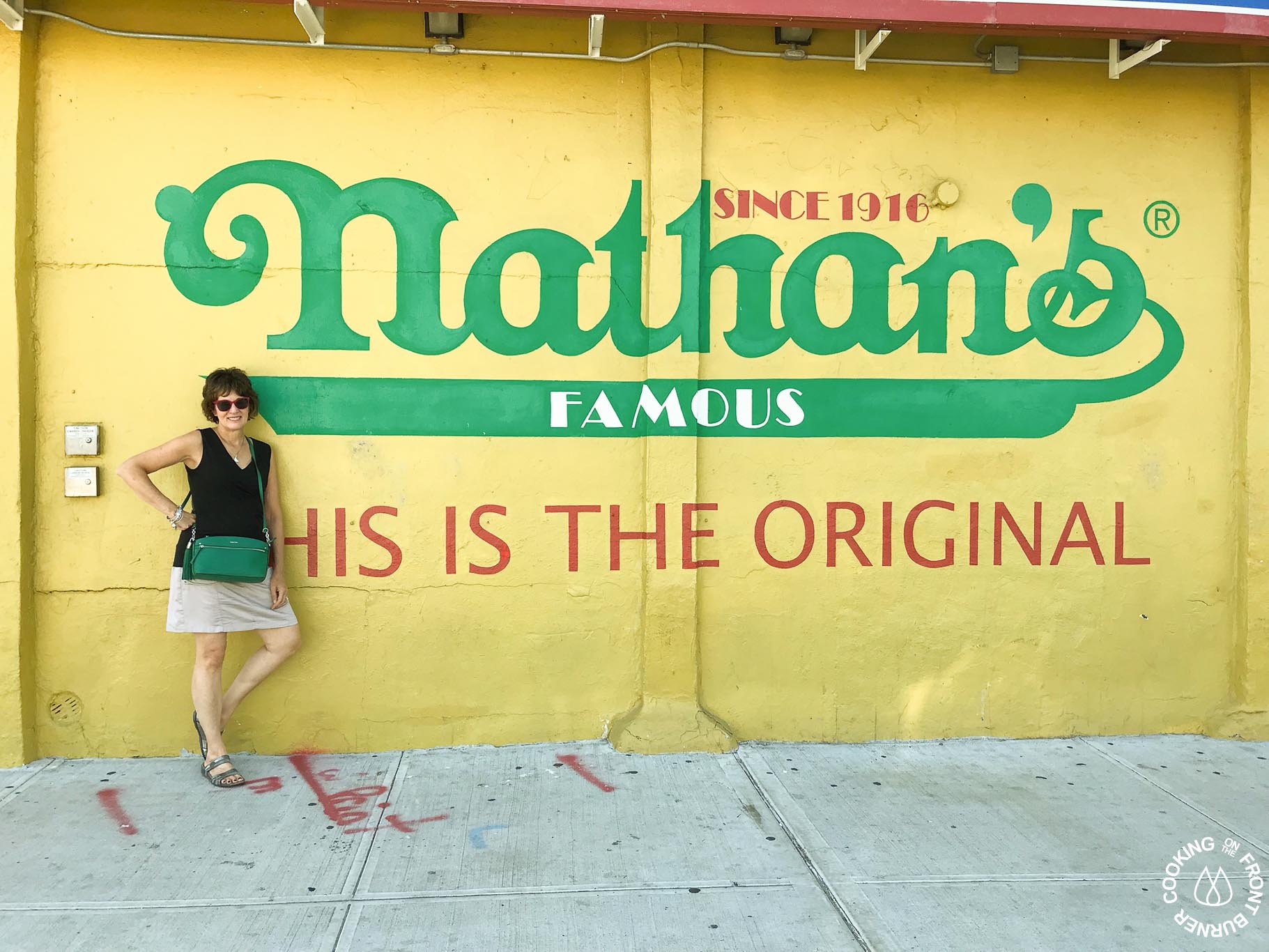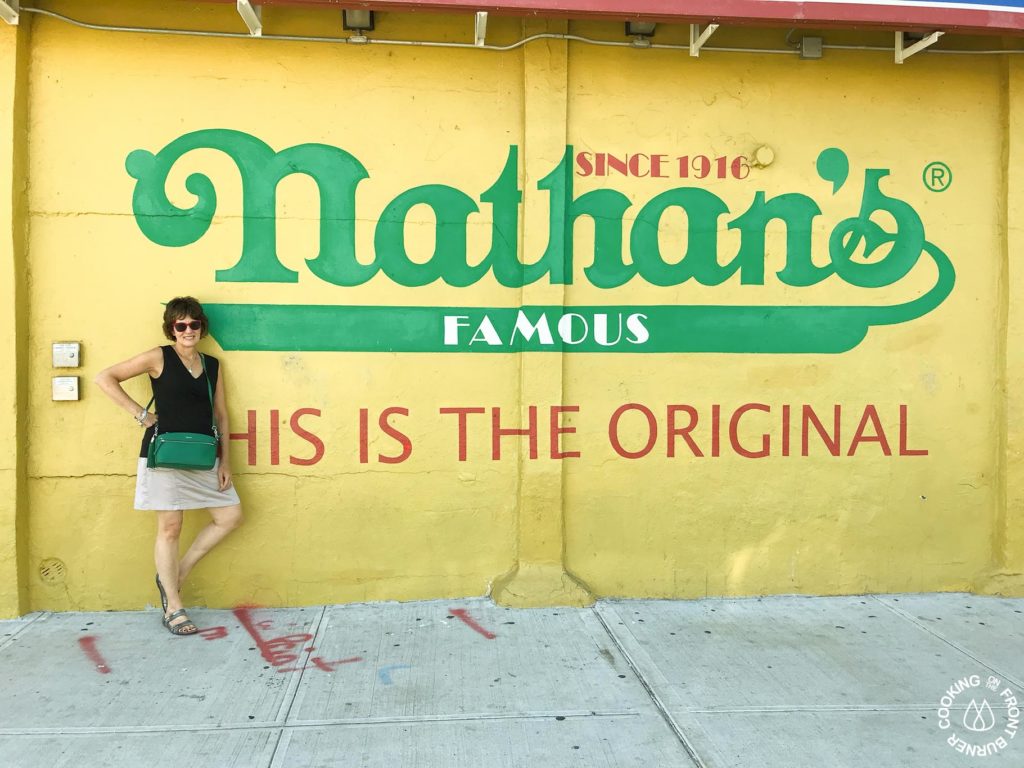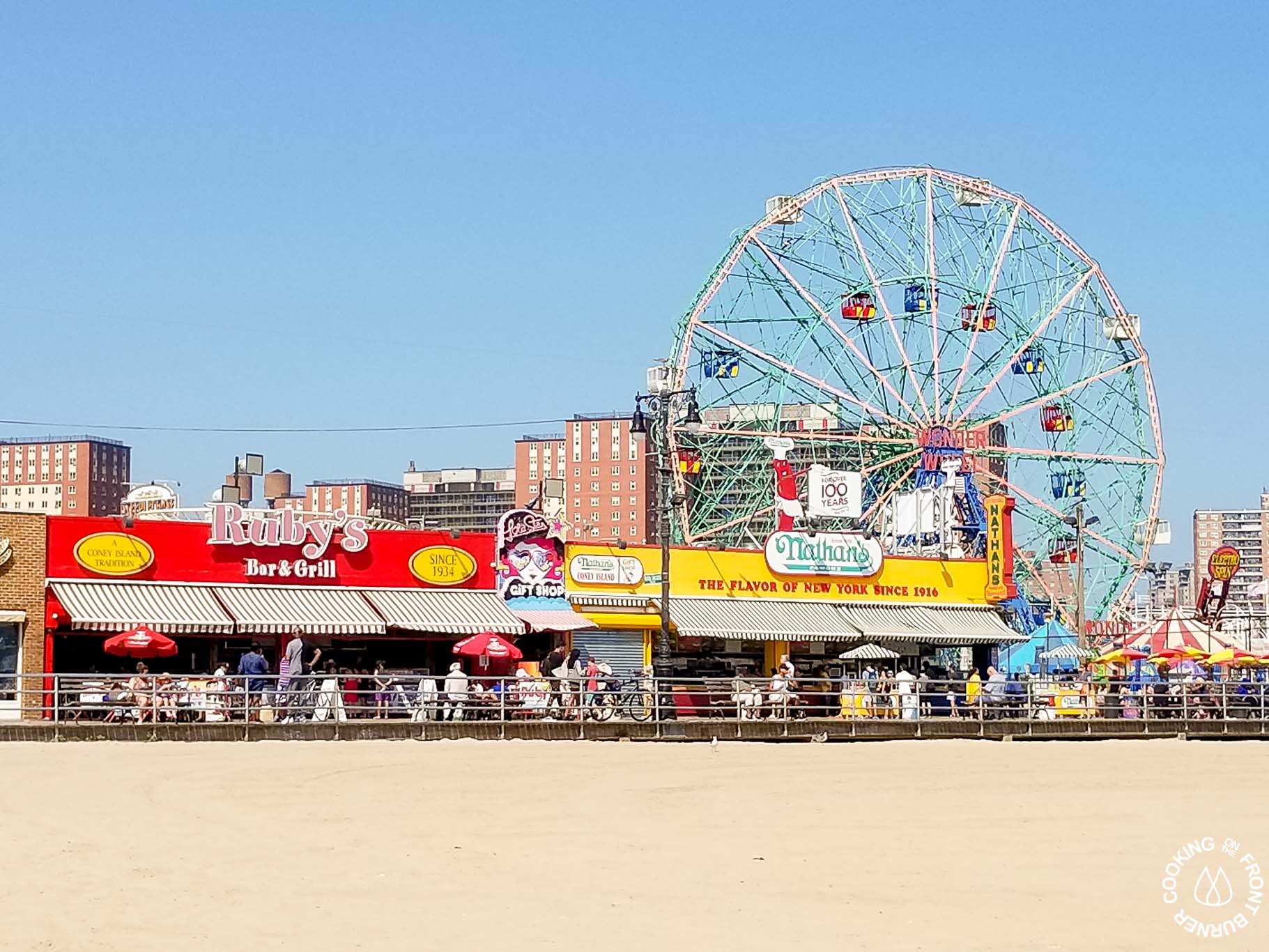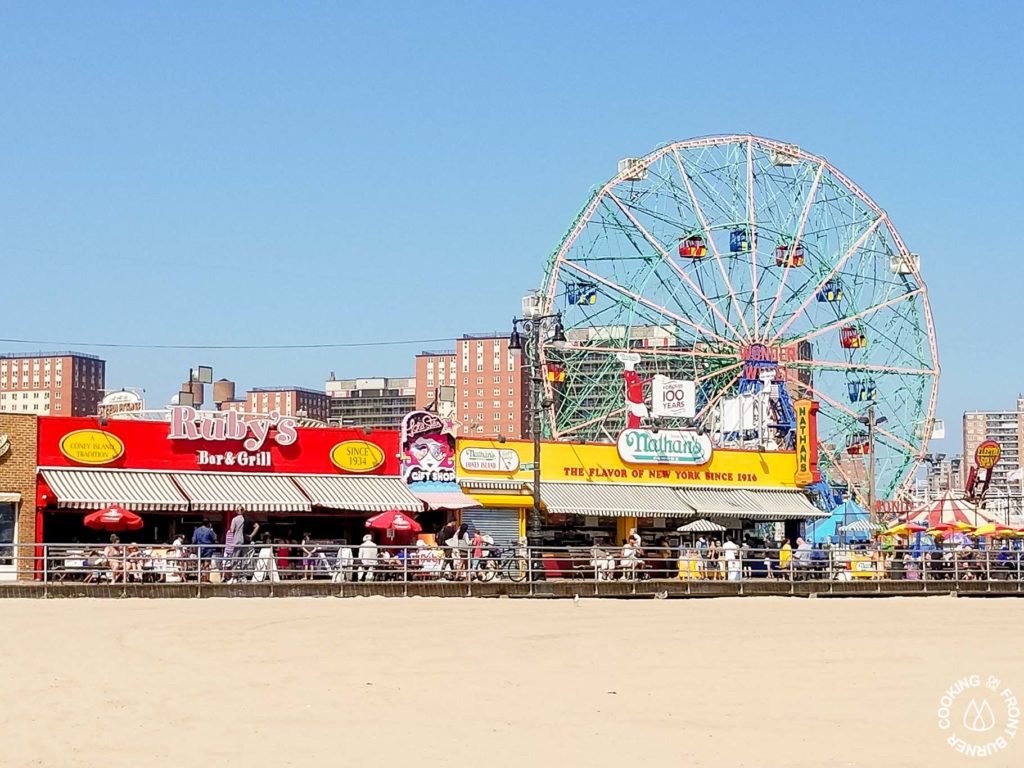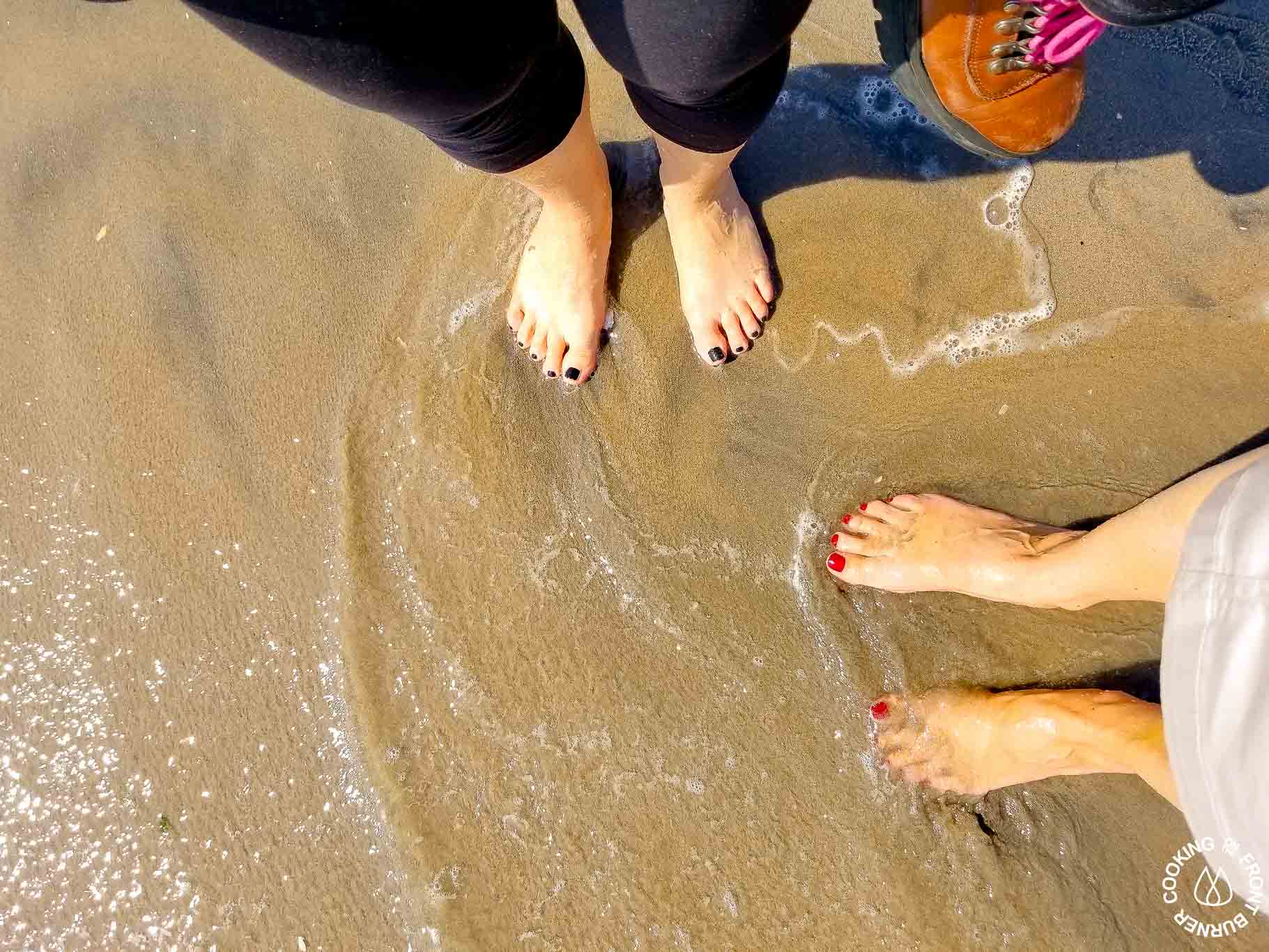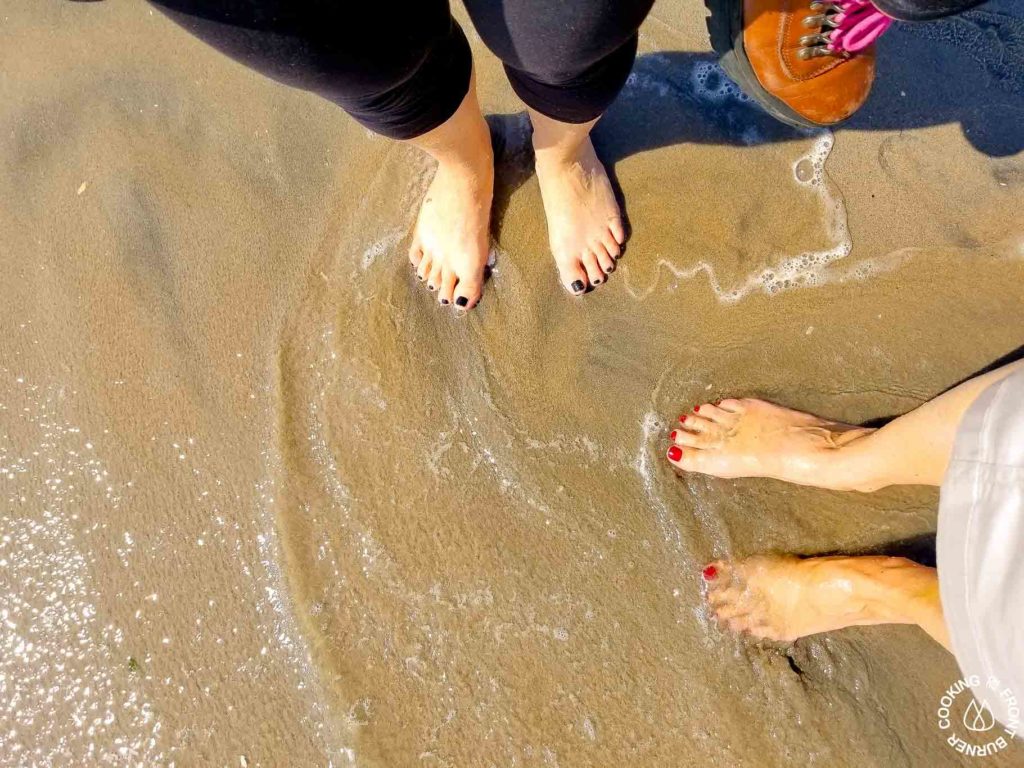 We went back on the subway to get changed at the hotel and headed into Manhattan to see a Broadway play. Since Danielle's birthday was soon, I suggested that she pick the play and she decided on The Band's Visit (which was fantastic!) Before the show show we stopped at Ray's Pizza for a slice (of course they say they are the original but who knows!)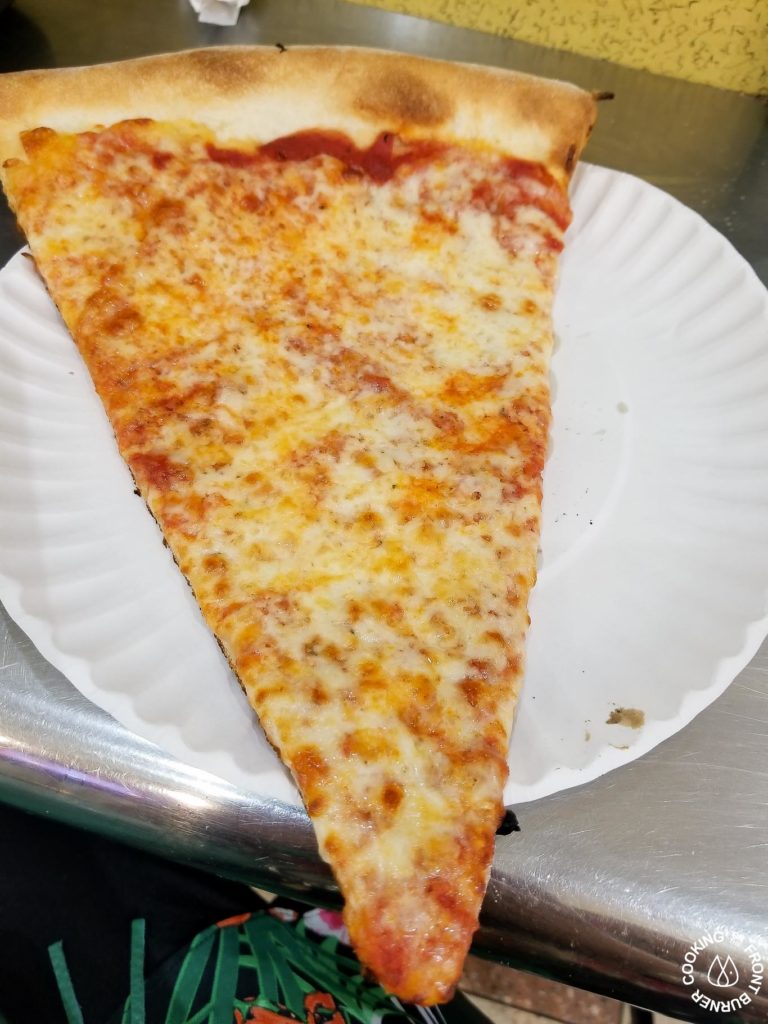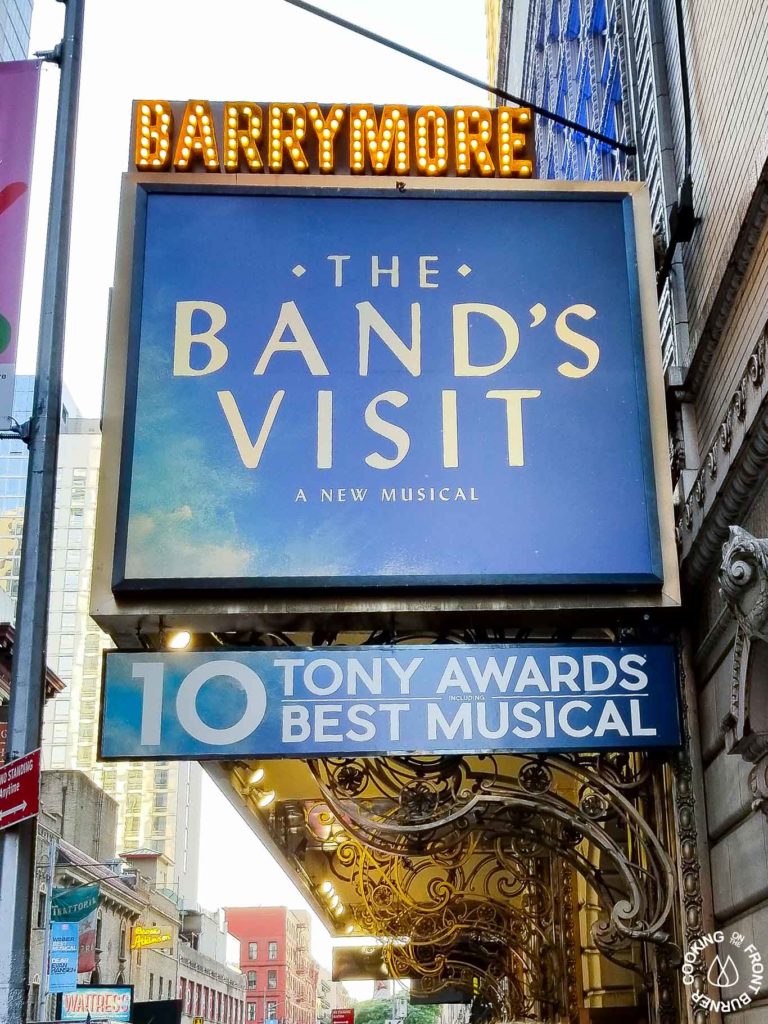 After the show we spent some time walking around Times Square and found an ice cream truck for a quick treat.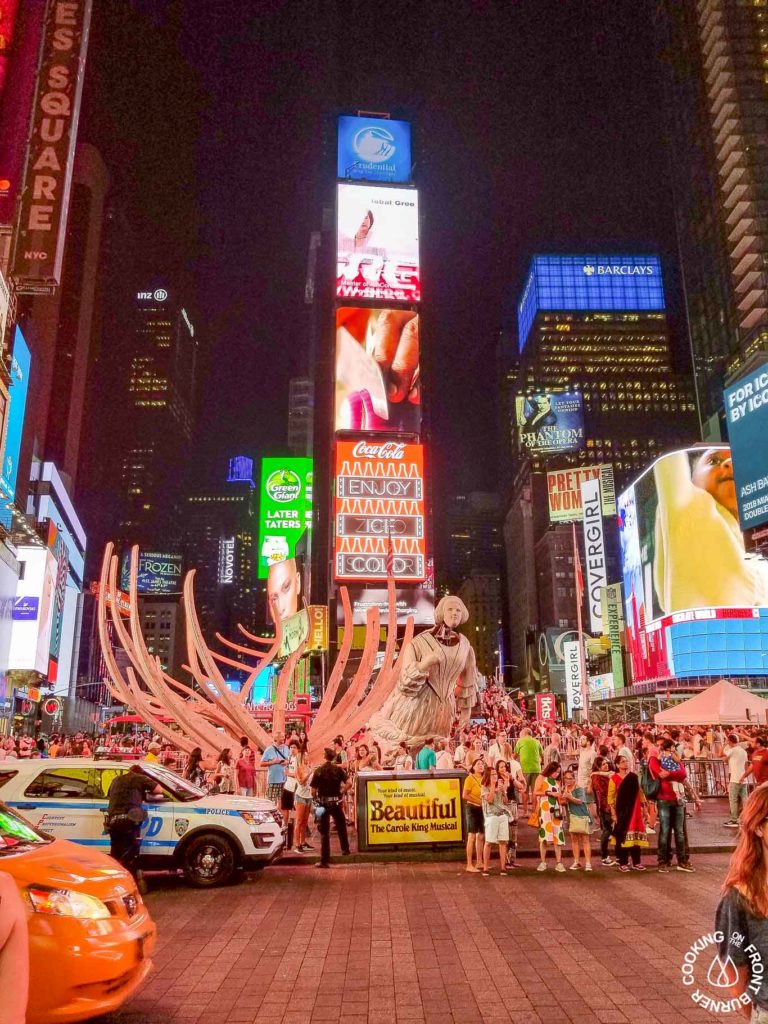 At this point we had a choice to make, I had gotten us tickets to the Megyn Kelly show for the next morning and we would have to be at the studio by 7 a.m. and that meant getting up super early again to get ready and take the 35 minute subway back to Manhattan. We decided to not go and catch up a bit on our sleep. We are really glad with that decision because later in the day we had to wait on another show (more on that later!) P.S. to find tickets to shows like this go to this site. The tickets are free and you do need an account to sign up. In 2016 we were able to go to The View.
After sleeping in, we had a quick breakfast at the hotel and headed to Washington Square. We found a cute outside cafe called Mille-Feuille and stopped for some "good" coffee. They also had some wonderful treats but we decided to save our calories for edible cookie dough which was right next door. The place is called Cookie Do and we enjoyed some edible Chocolate Chip cookie dough. It was delicious!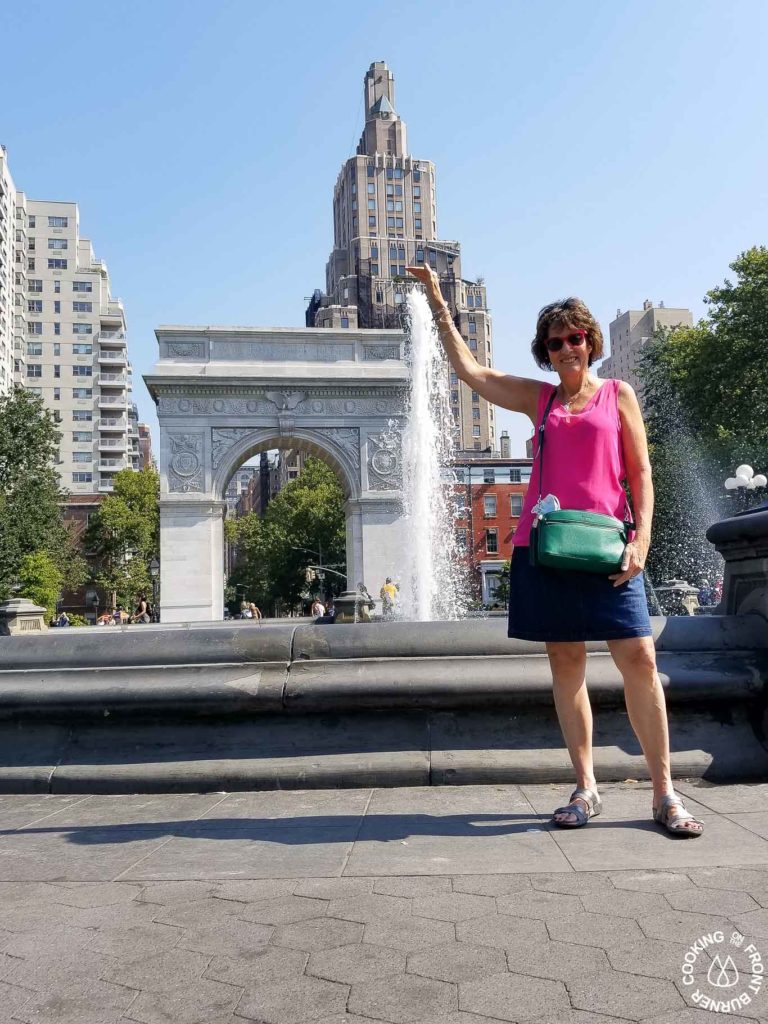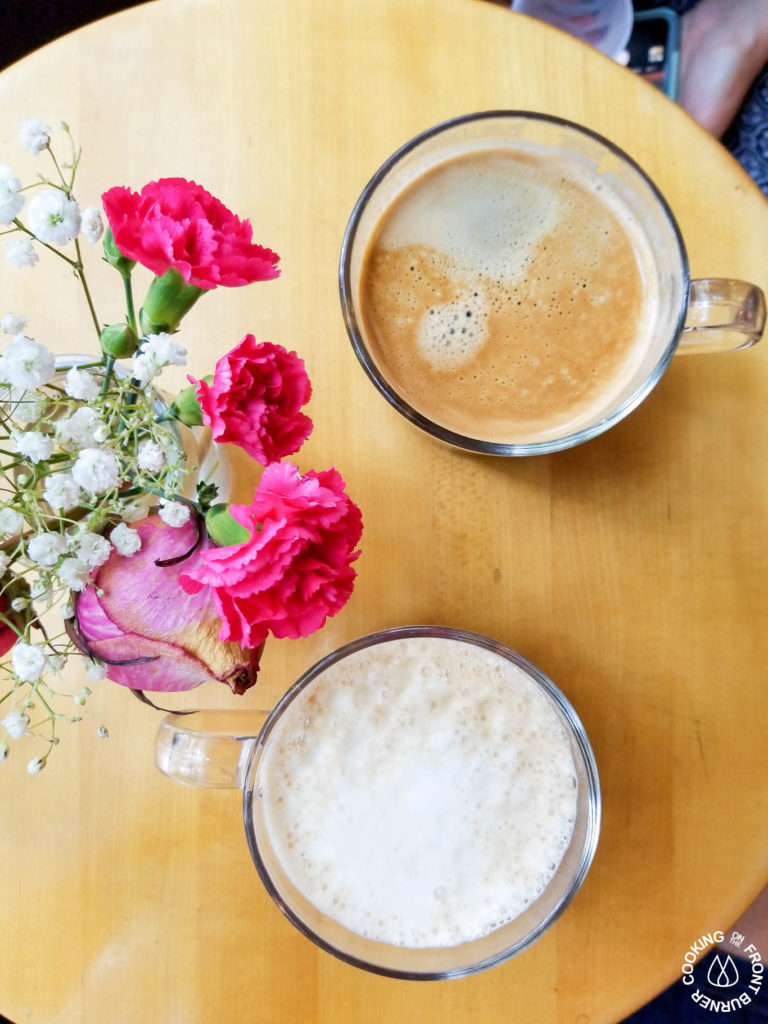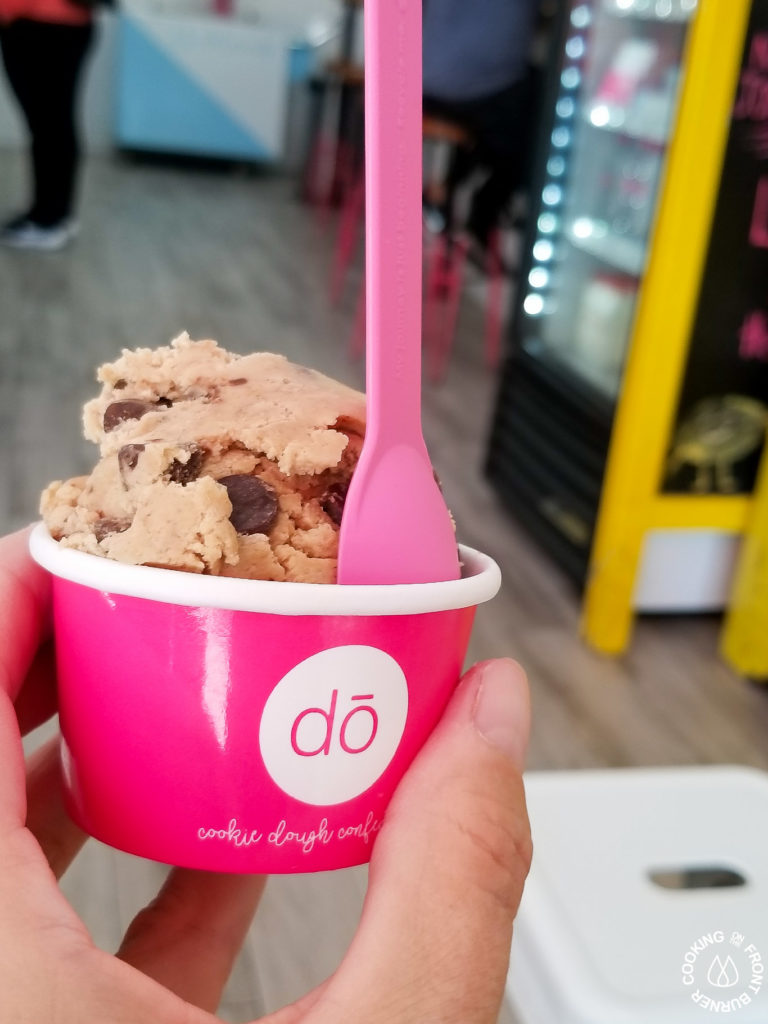 After this refueling stop, we headed towards Bleeker Street, found the "Friends" house and walked to Chelsea Market where of course we had to eat again after doing all the walking! Some of my friends had been raving about Los Tacos and they did not disappoint!! Chelsea Market is also home to other restaurants that looked wonderful. I'll need to check those out next time! I especially was interested in the Italian Market in the lower level.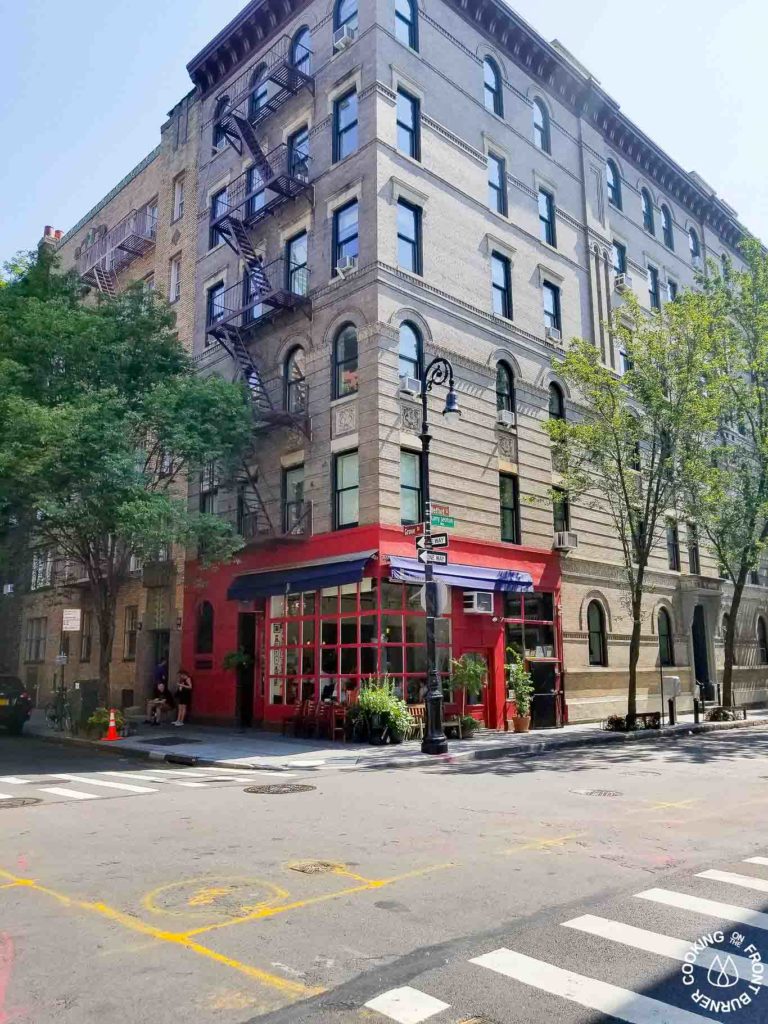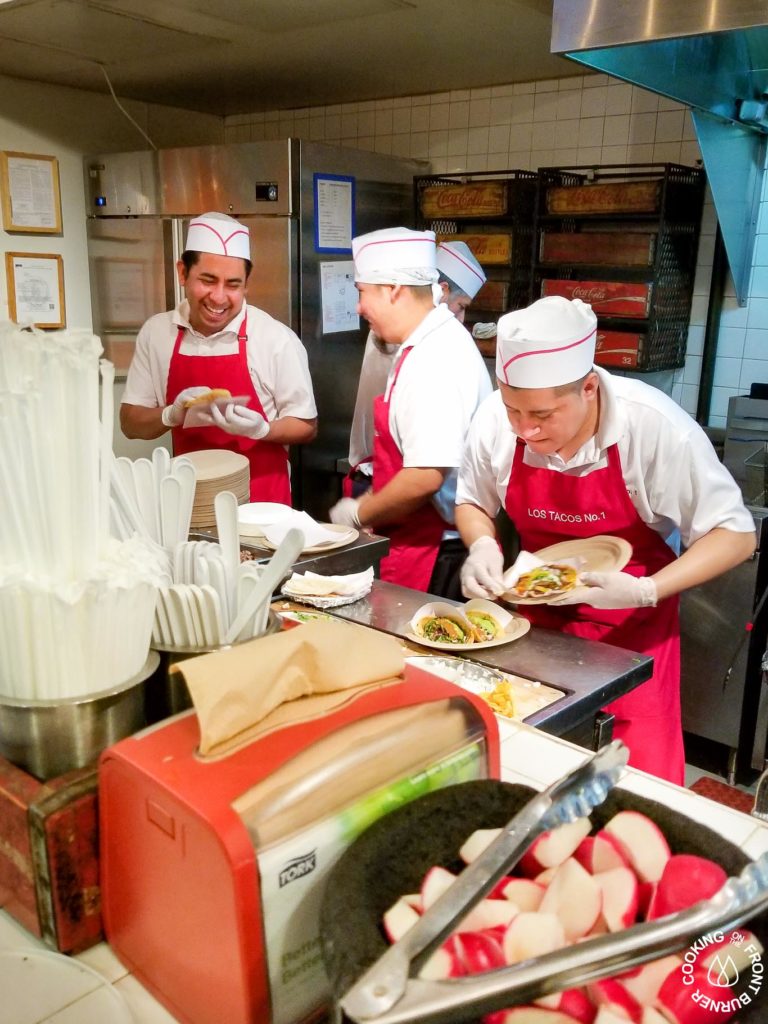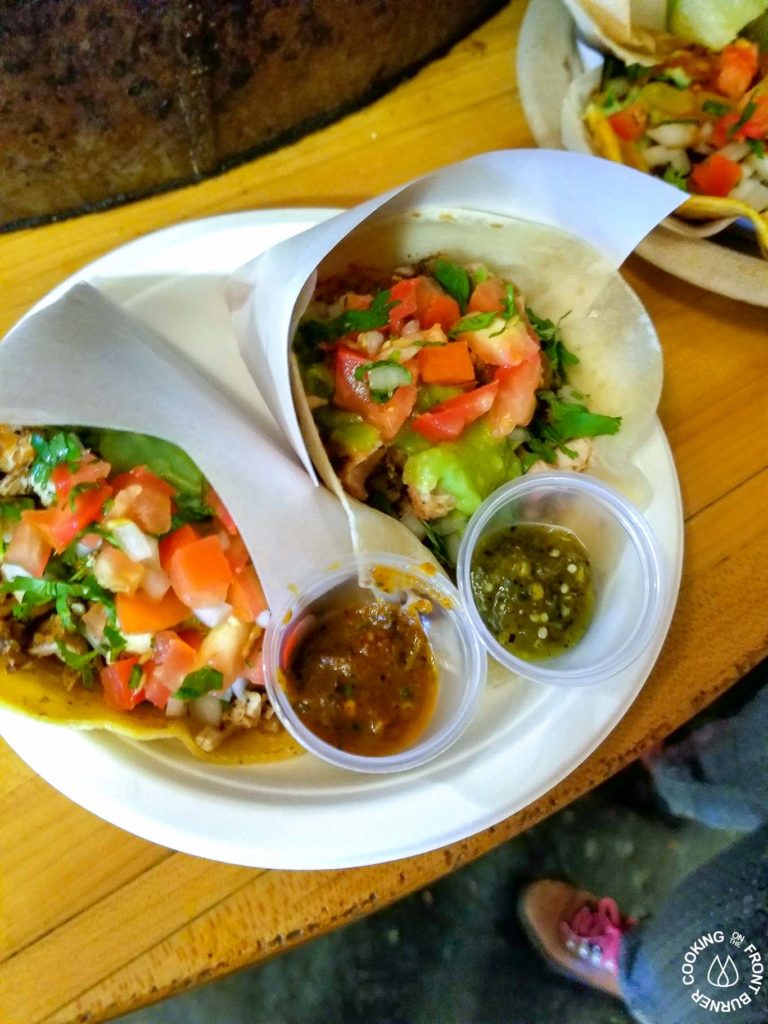 Next up we had general tickets to the Steven Colbert show. We took the subway to the studio and hadn't planned on standing in line right away but there was already a line forming. We weren't guaranteed a seat until all the priority ticket holders were cleared and at this point we had at least a 2 hour wait. It was so hot - 93 degrees but "luckily" we were on the shady side of the street. We met some people in line and chatted to pass the time, we also took turns running off to find water and get out of the heat for a bit. About an hour into the wait, someone came by and said the chances of us getting in were excellent so that made the wait even better. When John and I went to NYC a few years ago we had tickets to the David Letterman show (same theater). Steven was much more personable and we really had a great time. On Thursdays he tapes both that night's monologue and Friday's so that was nice too! His guests were Emma Thompson and Troy Sivan. Again we got tickets through the site I mentioned above.
After the show let out about 8 p.m. we were pretty hungry and I was craving a burger. We found a place in the Hell's Kitchen area called Bareburger. It was definitely a great place to go to enjoy a burger, fries and a beer. I think this day we walked about 20,000 steps!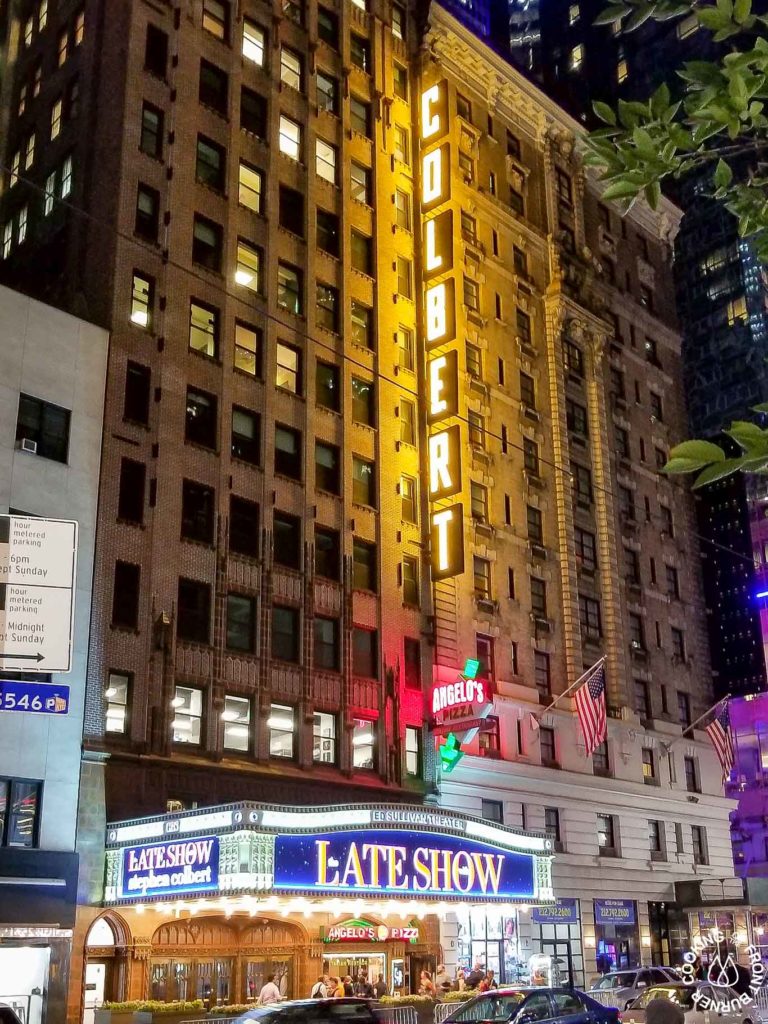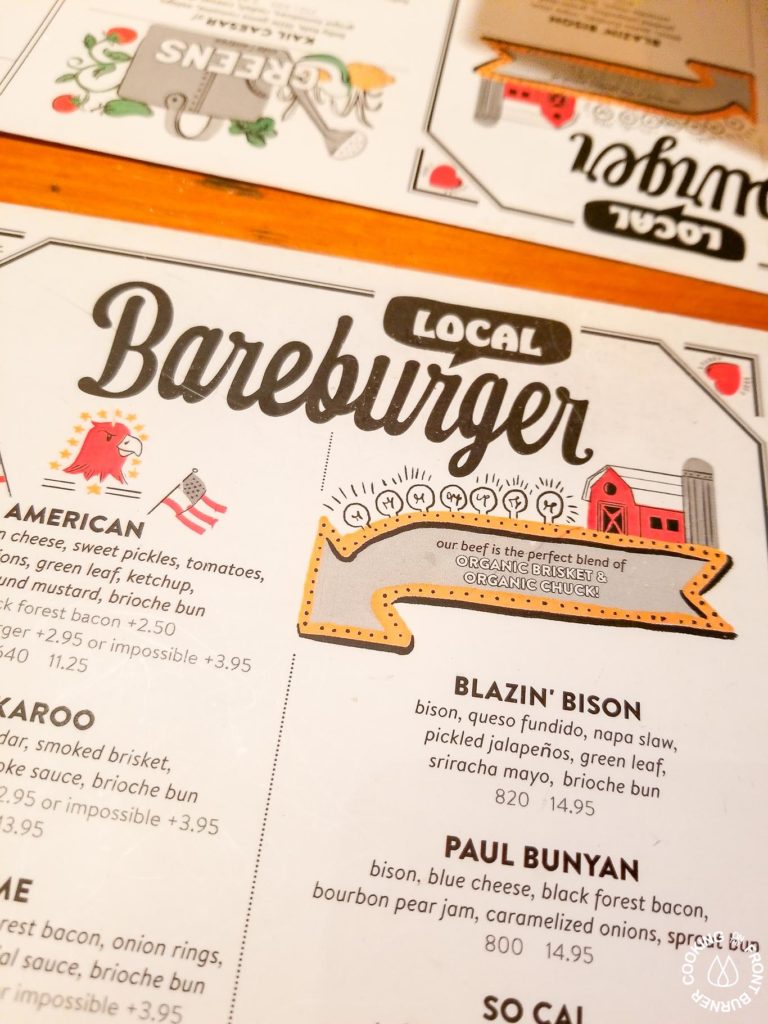 When we woke up on Friday morning, we had another quick hotel breakfast, checked out and decided to head to the Brooklyn Botanical Gardens. The day was perfect with temps in the mid-70's and overcast. Tip: if you get to the gardens before noon on Fridays, it is free - we missed that by 5 minutes! Oh well, we still decided to go and enjoyed walking around the gardens, going to the conservatory and getting a bite to eat there (had some wonderful Corn Chile Chowder). I would definitely want to go back another time of the year to see what's in bloom either spring or early summer.
I loved the lily pad gardens.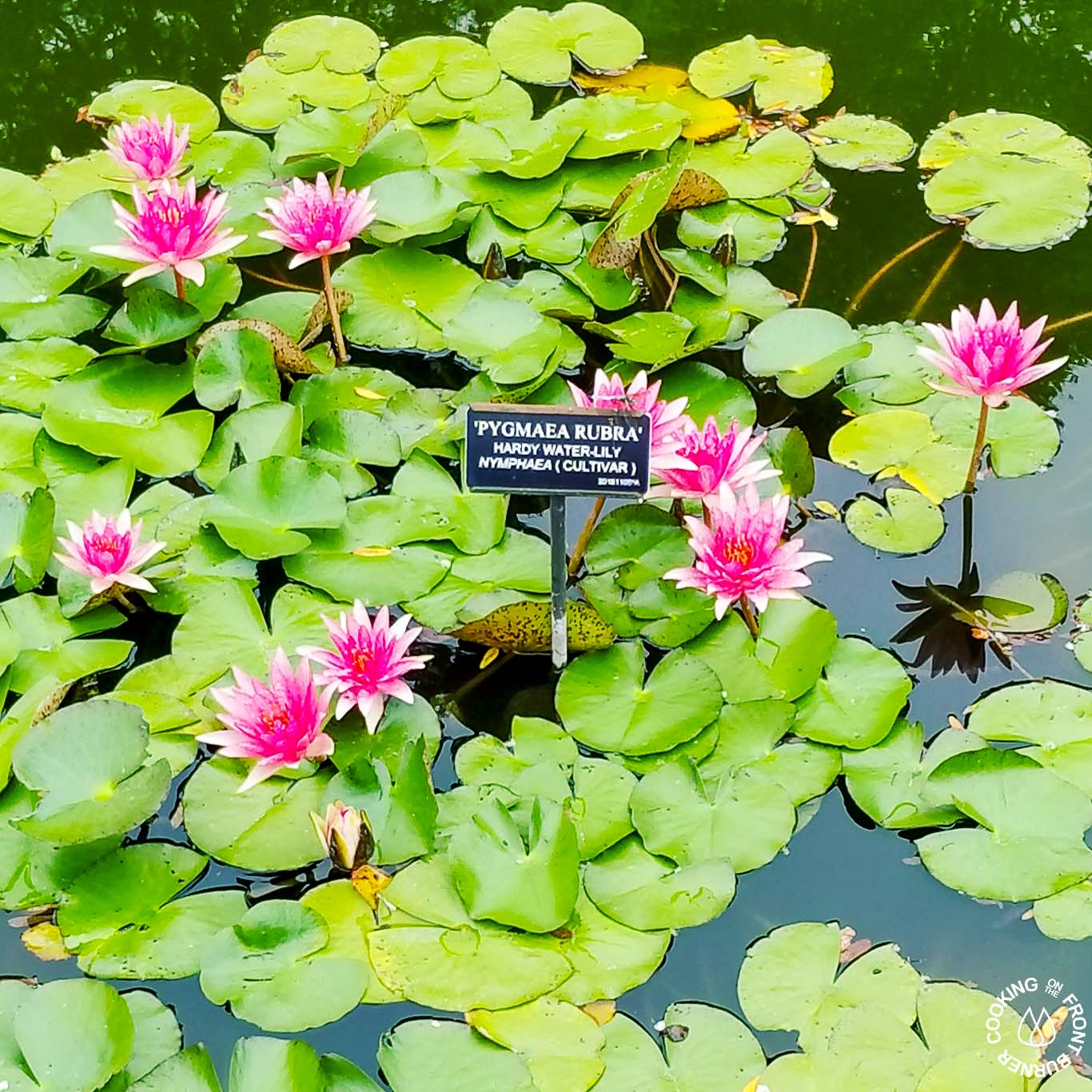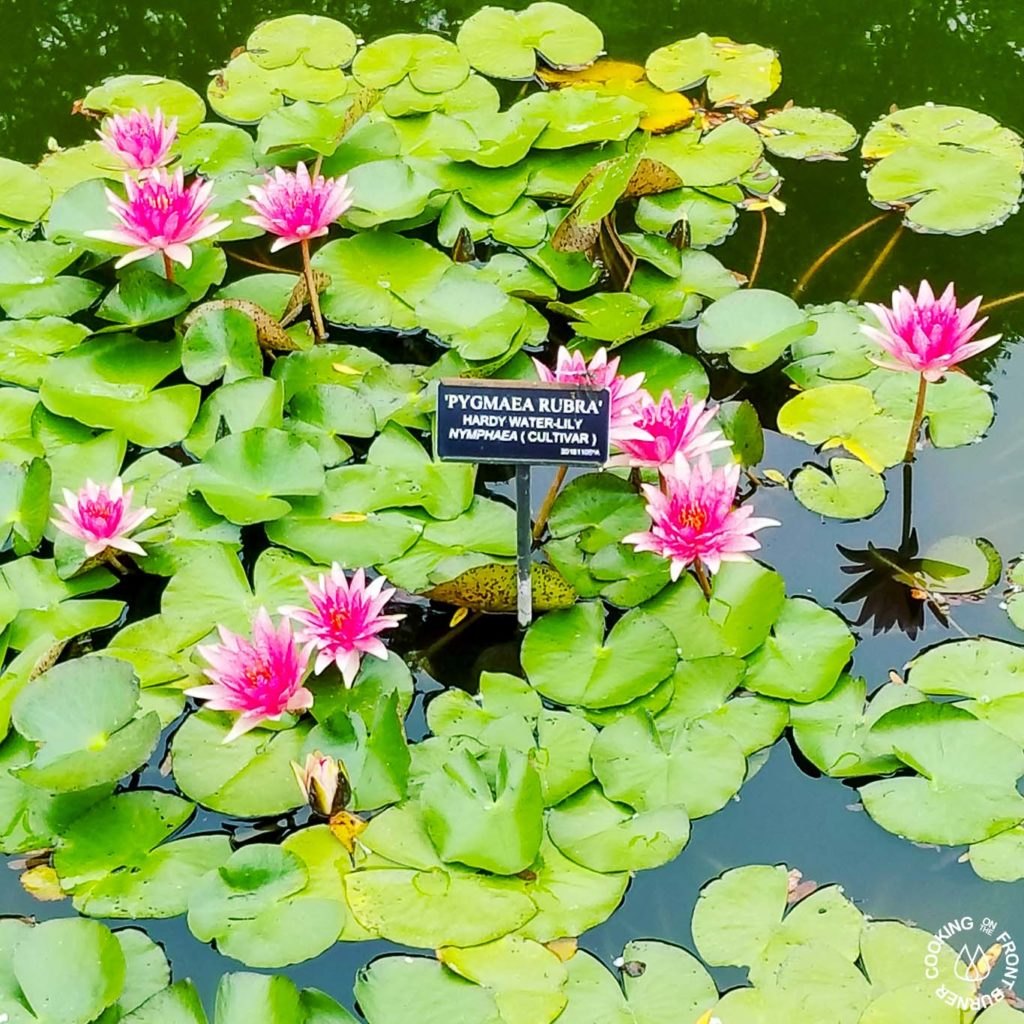 Trumpet flower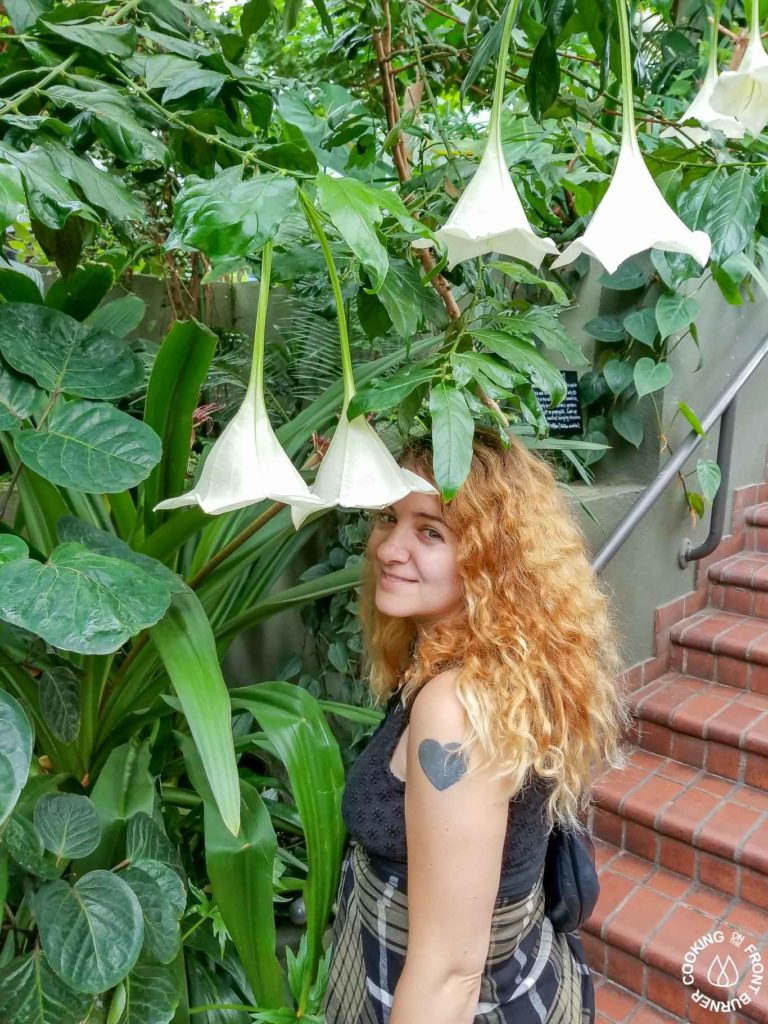 This is an actual pepper plant - I had no idea they grew like this: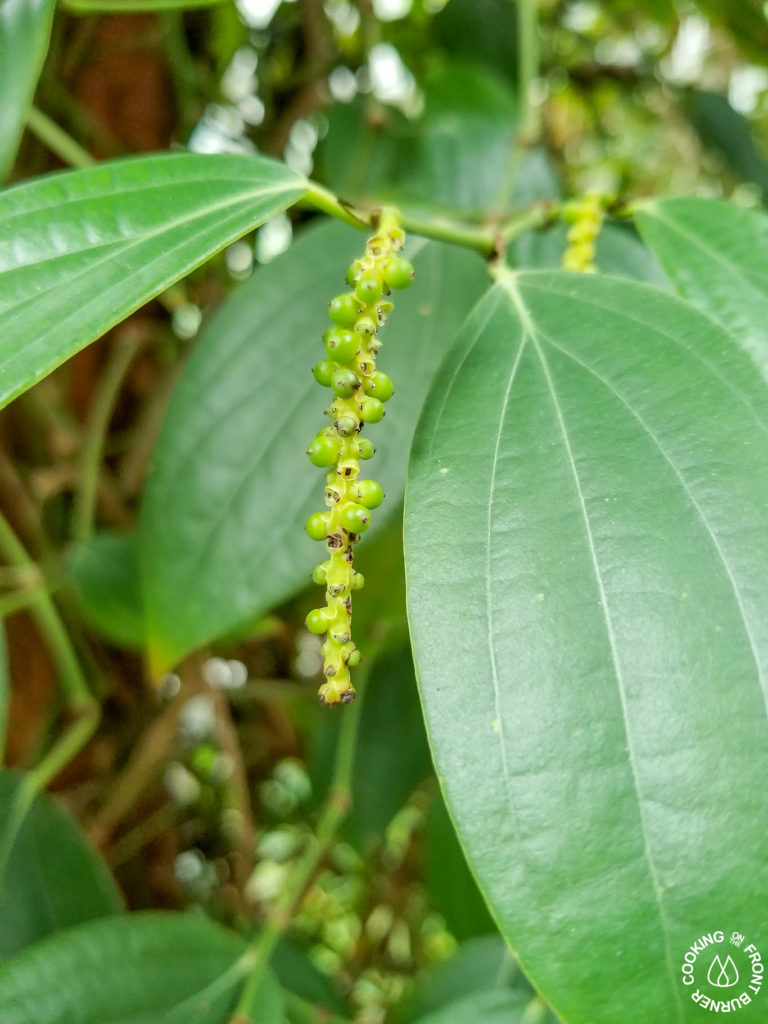 Our last stop was a trip to Junior's on Flatbush Avenue. My brother highly recommended the cheesecake and oh boy, that also did not disappoint! I have to admit, I never heard of this place so was glad to get the suggestion.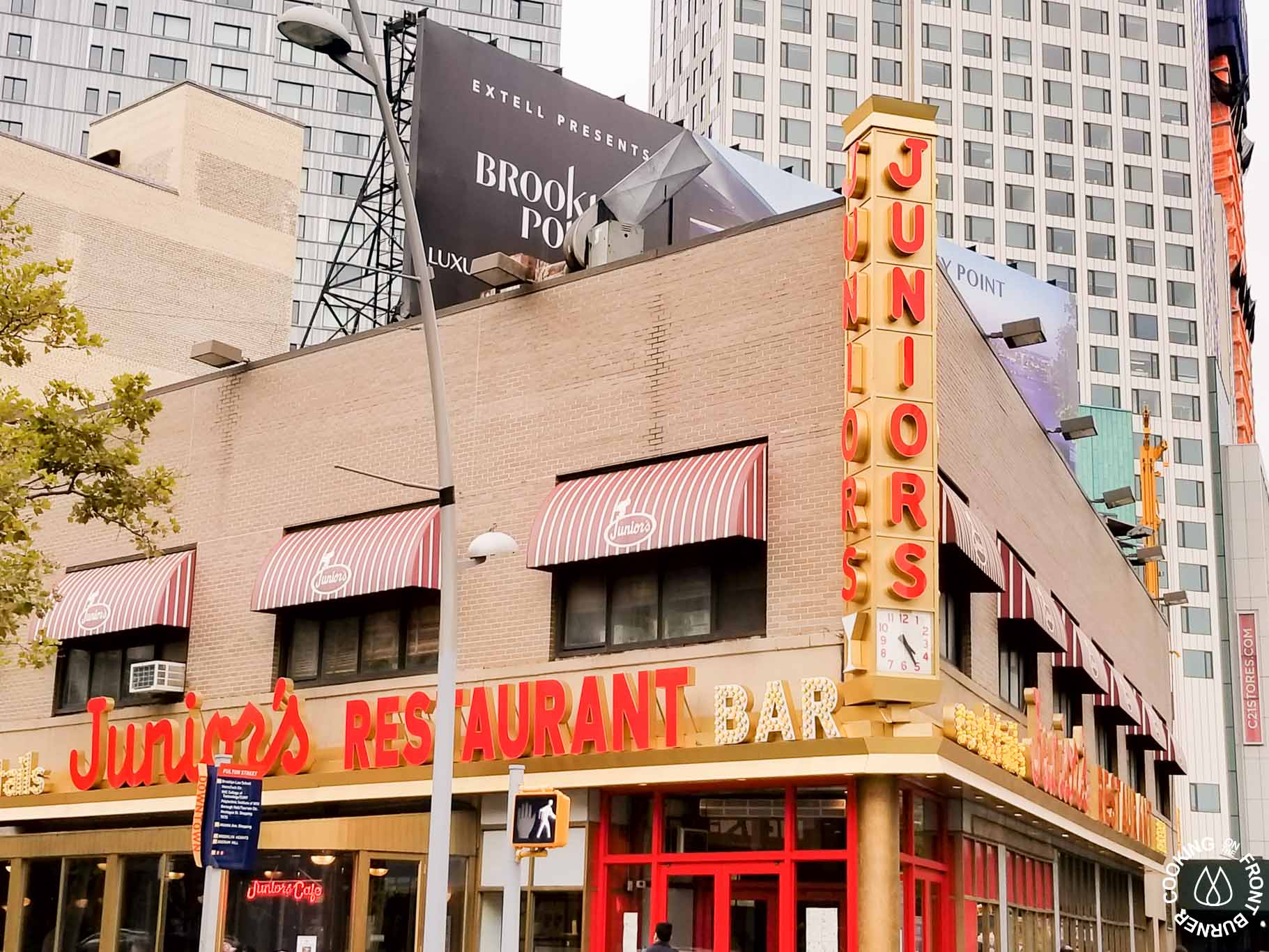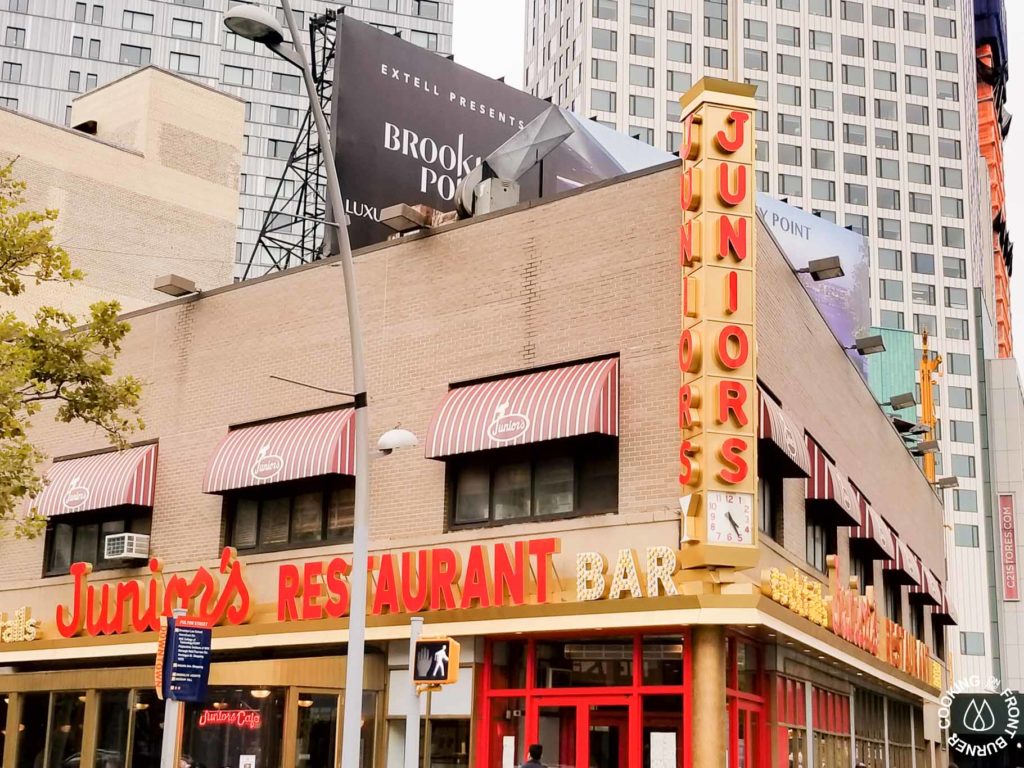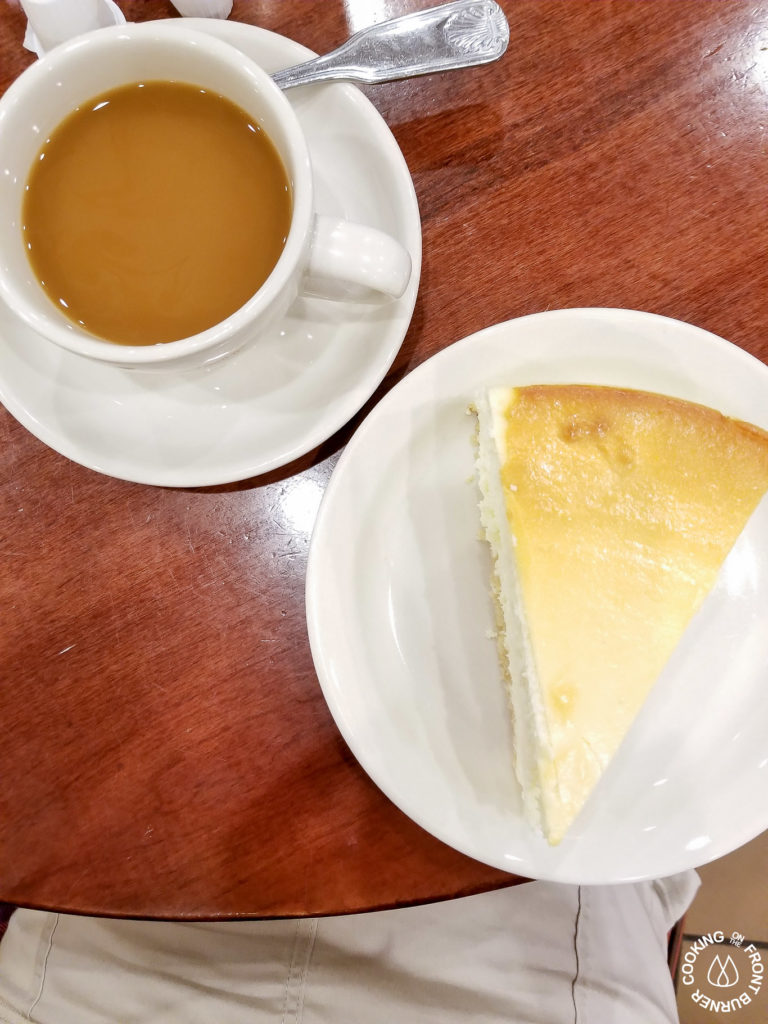 Then the time came to say goodbye to Danielle. She helped me with the Lyft app on my phone and I headed to LaGuardia and back to Minnesota. She was heading overseas to Azerbaijan to join her boyfriend and visit his family on Saturday. They live in Rome, Italy and will be going back there at the end of this month.
So there is our trip in about 48 hours. If you are interested in our last trip to NYC in June 2016, be sure to check out my post on that. We had a whole different itinerary and just as much fun. Also, NYC is awesome at Christmas time and I talk about that trip a bit in this post. I'm thinking I want to go back in about another 6 months or so and I know I will find even more things to do!
Tips for New York City in 48 Hours:
Wear comfortable shoes
Learn how to use the subway app on your phone
Drink lots of water
Just go with the flow!
About the Author
Recent Posts
Recipe Index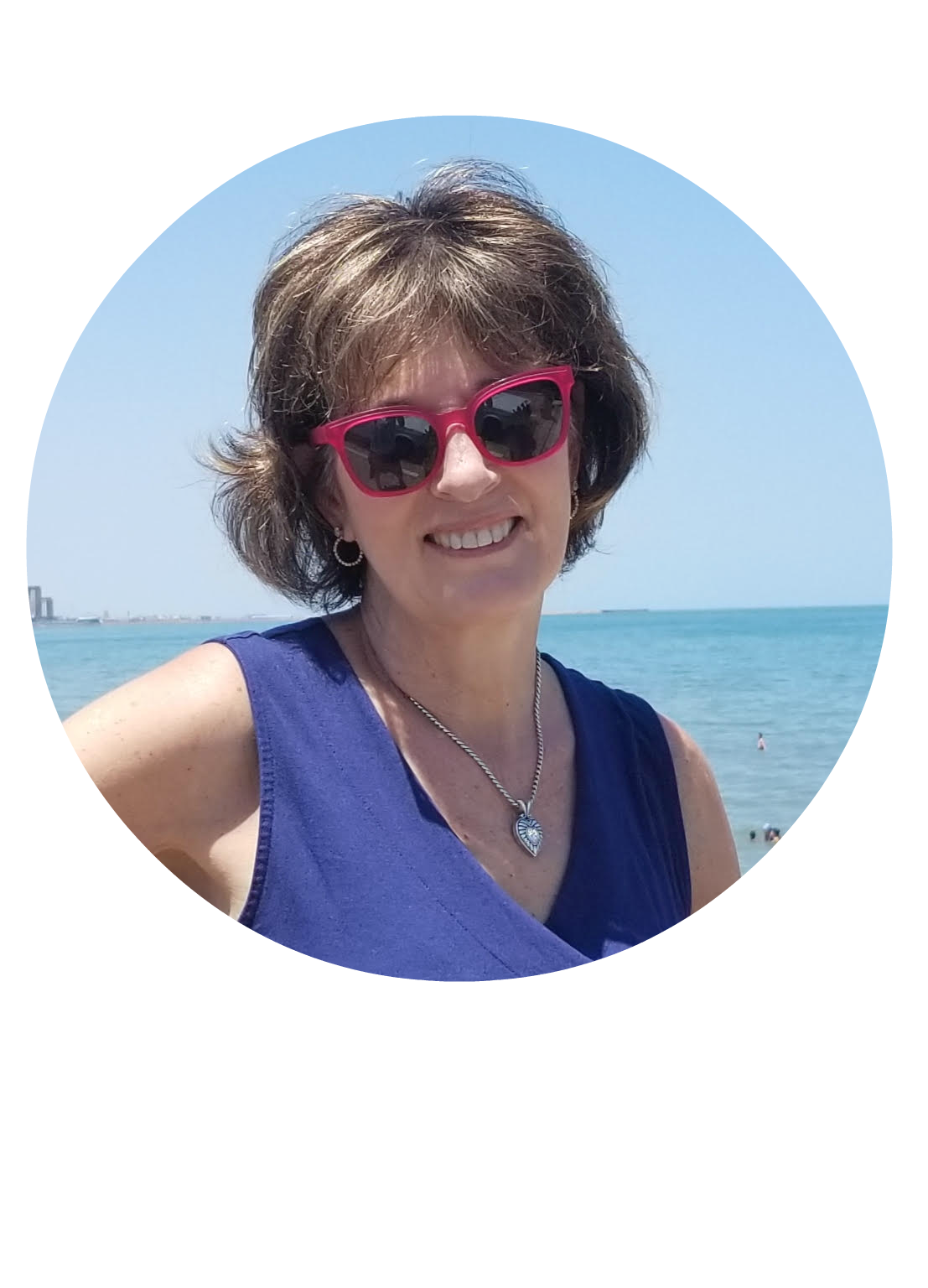 We are all about sharing our love of good food so on the blog you will find easy recipes to enjoy with your family and friends.  We hope to inspire you to host a gathering to create special memories.  Most recipes are step by step so you can feel confident in the kitchen.  Take a look around to find everything from breakfast to dinner and everything in-between!