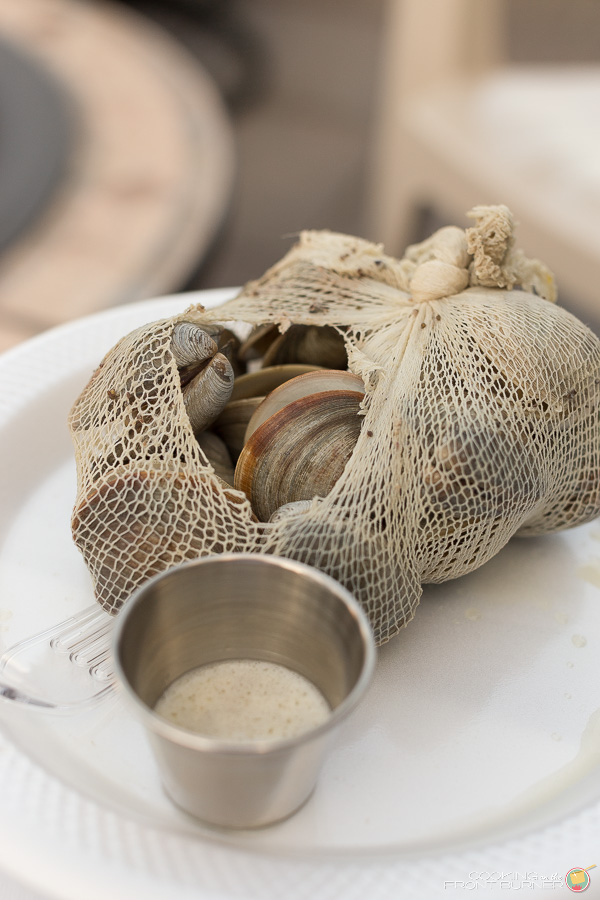 When it's Labor Day that means one thing. Clam bake party time! The DIY Guy and I look forward to this gathering that our friends have been hosting for over 20 years. It's a wonderful way to end the summer, enjoy good eats and catch up with friends. The excitement starts when we get the email invite asking us how many dozen clams and how many "bakes" we want. Then on my part, I go into dessert planning mode and start researching what to bring. I kind of put pressure on myself to come up with a wow-ey dessert and this year I went with a four layer lemon cake with lemon curd. Oh yeah, you know I love my lemons! I spent about 5 hours total prep time and I think half the time was squeezing lemons because when life gives you 3 bags of lemons you need to come up with something spectacular!
Ever wonder what a clam bake involves? Well, the obvious part is the steamed clams but before that we have a Manhattan Clam Chowder that MJ makes from scratch. I have to be really careful I don't have too many cups of that but it is so good! I scored this year when I was asked if I wanted to bring some home, heck yes!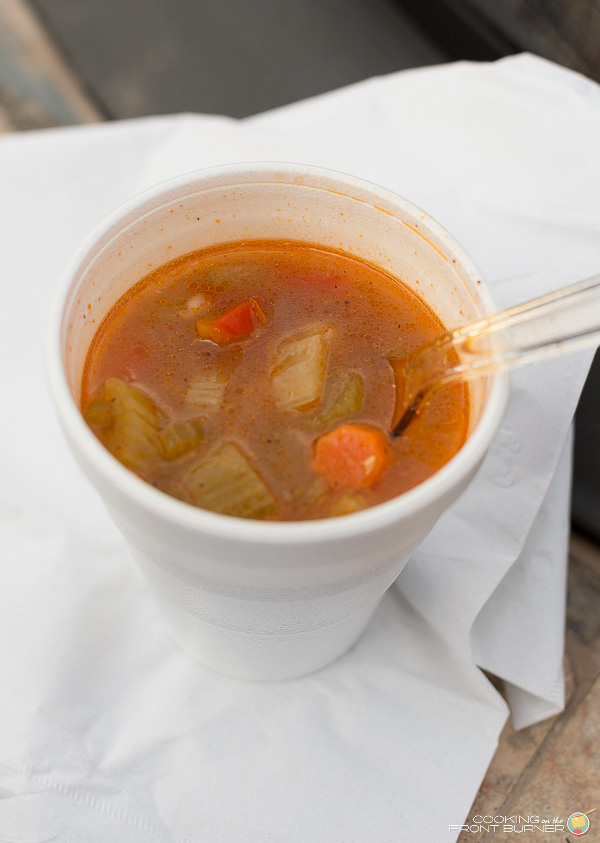 Now let's talk about the "bake" a bit. A bake consists of the clams, 2 chicken legs, a sweet potato and corn. Everything is cooked (steamed) in one pot (and in fact Dave has 2 due to the amount of folks he invites). First the clams are bagged and added to the bottom of the steamer with spices and liquid, the chicken is placed on top of that, then the sweet potatoes and corn (this goes on a bit later than the rest of the food).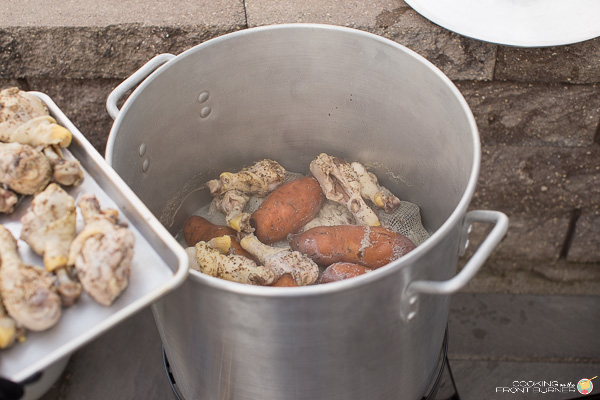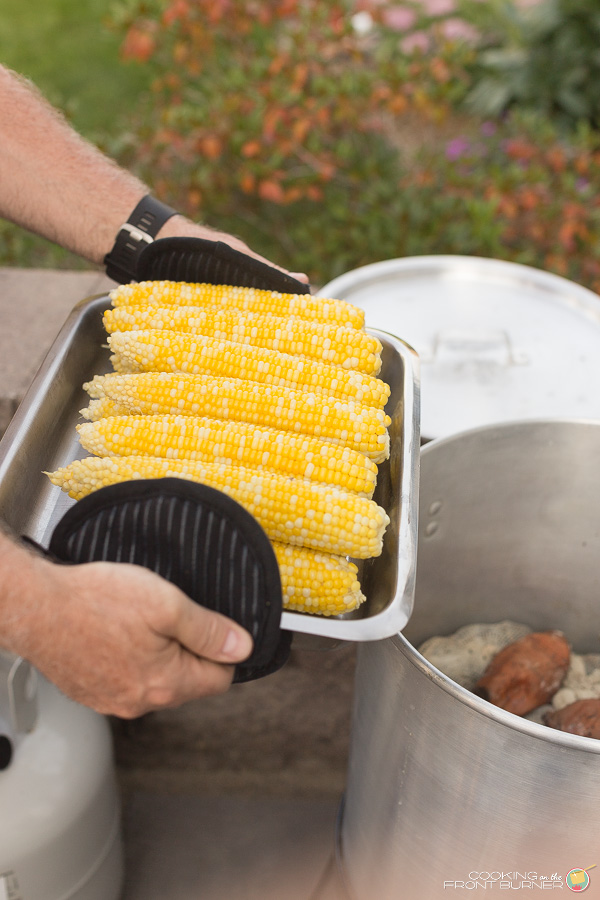 At this point above, the chicken and sweet potatoes are being taken out so we can get to the clams.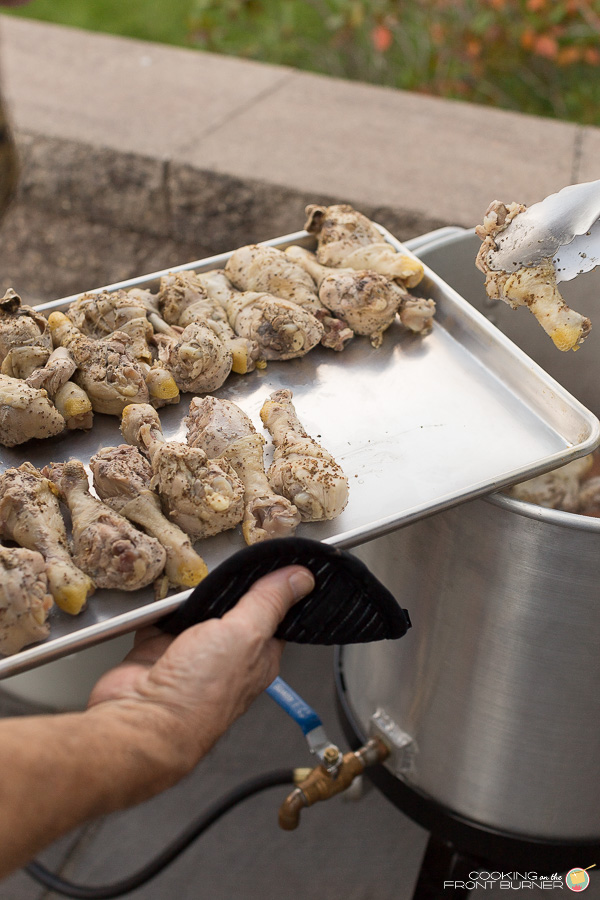 That's a lot of chicken! Now let's get our clams!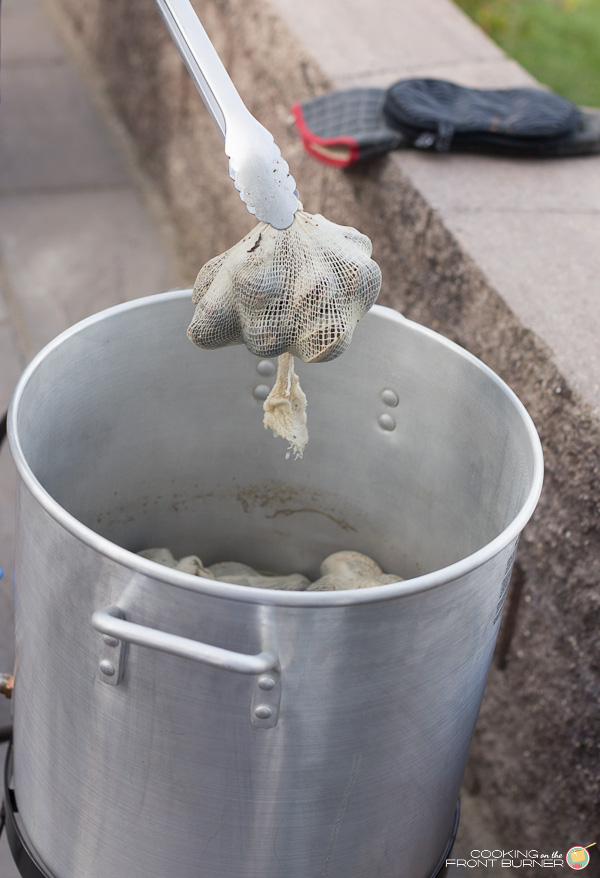 We all line up with our plates and butter - we are all adults so we act civilized with no shoving! I dig into my first dozen.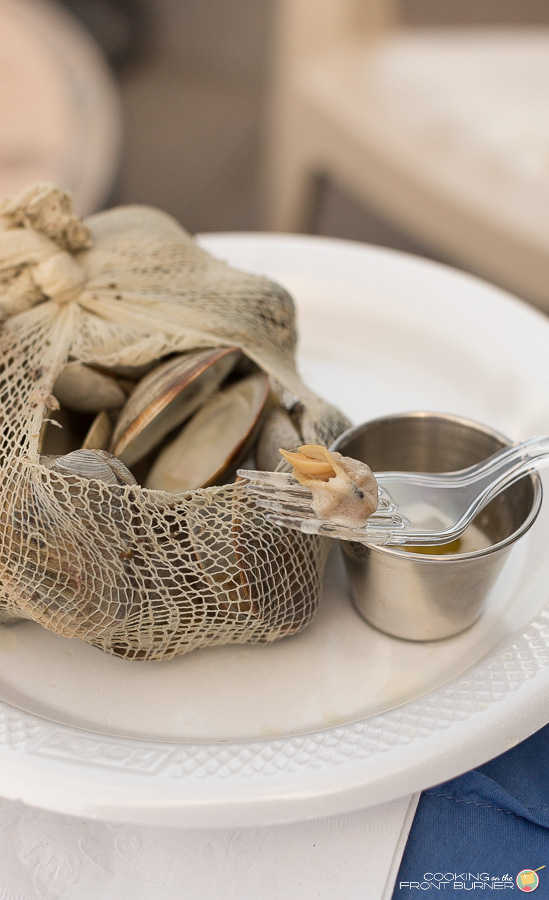 Then I'm done and need to go back for another bag - we both get 2 dozen.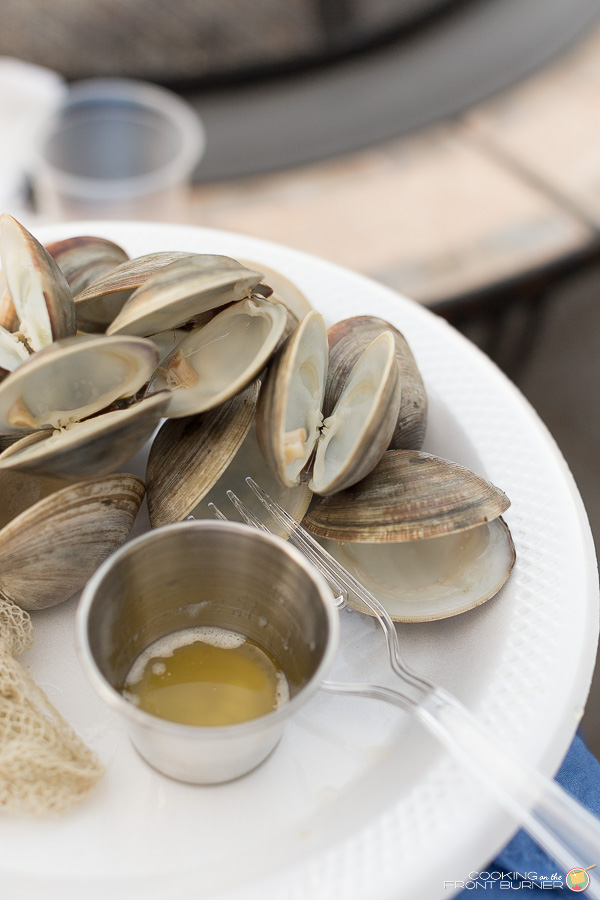 When everyone is done with their clams, Dave crisps up the chicken on the grill and we get our bake.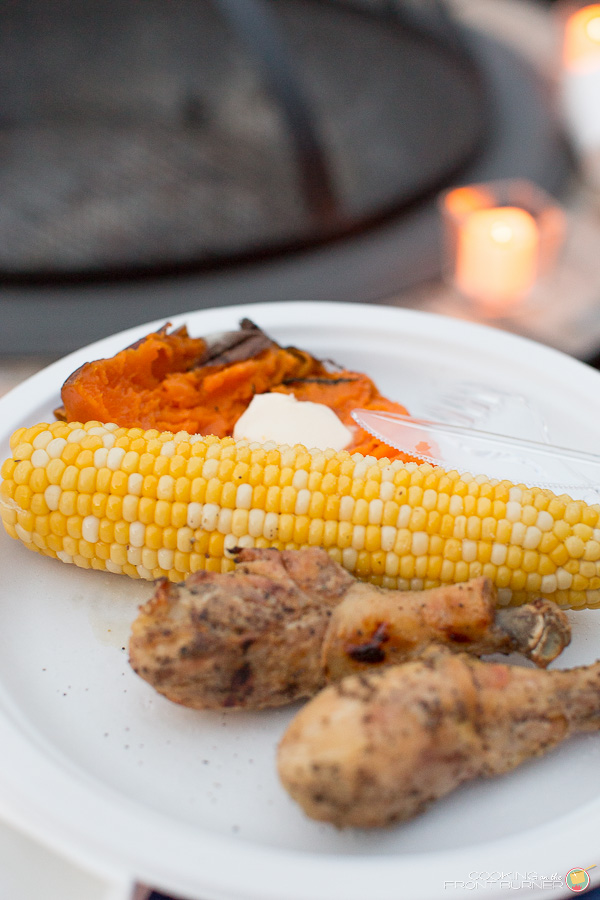 After some more eating, tasty beverage consumption and visiting, we move onto dessert. So without further wait - here is my Four Layer Lemon Cake with Homemade Curd.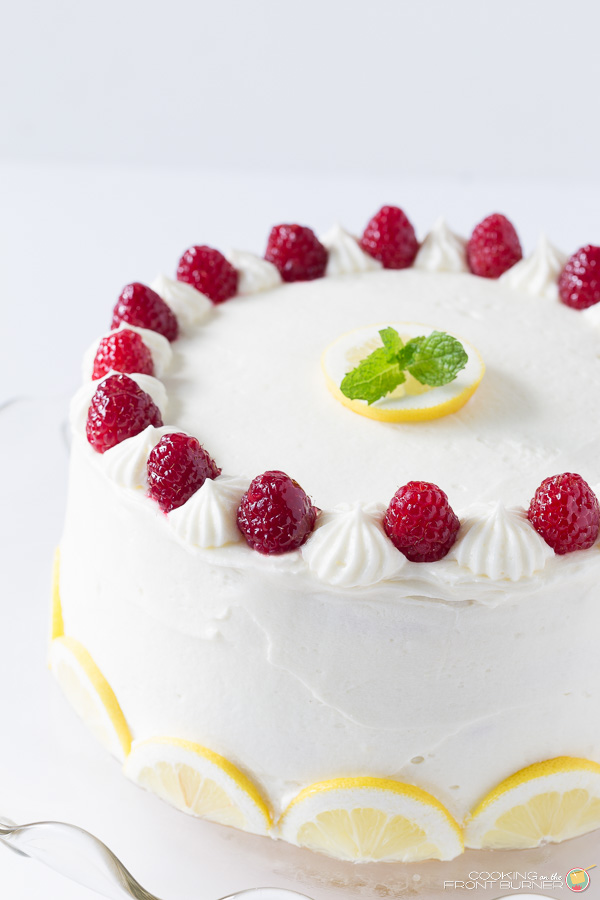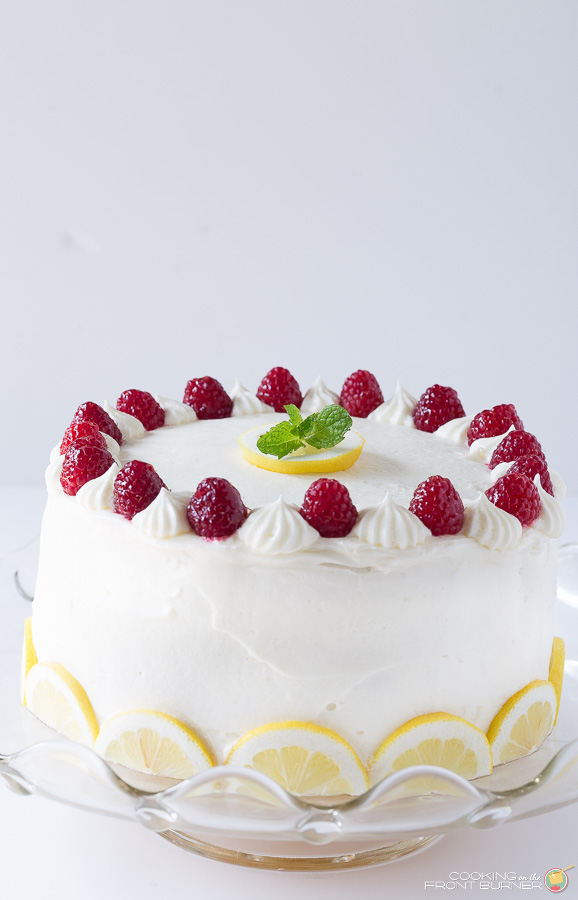 It was a huge hit! I was really happy with how it turned out. If you would like the recipe, I'm including the link since it was pretty involved and this post is getting long enough! I changed 2 things - I made 1 ½ times the curd plus added 8 oz. cream cheese to the frosting and used no zest (I ran out of lemons at that point!) Also I sliced raspberries into rings and placed them around the edge of each layer to prevent the curd from coming out. The raspberries on top were brushed with a bit of warm apple jelly to glaze. Oh and the DIY Guy came up with putting the lemons along the bottom. Good idea!
I wish I had kept better track of all the desserts I've made over the years. In 2012, I made this Lemon Tart , in 2013 a Chocolate Pumpkin Delight Cake and in 2014 a Blackberry Raspberry Truffle Cake. Now I'll start keeping better track!
Hmmm... now what to make in 2016!
About the Author
Recent Posts
Recipe Index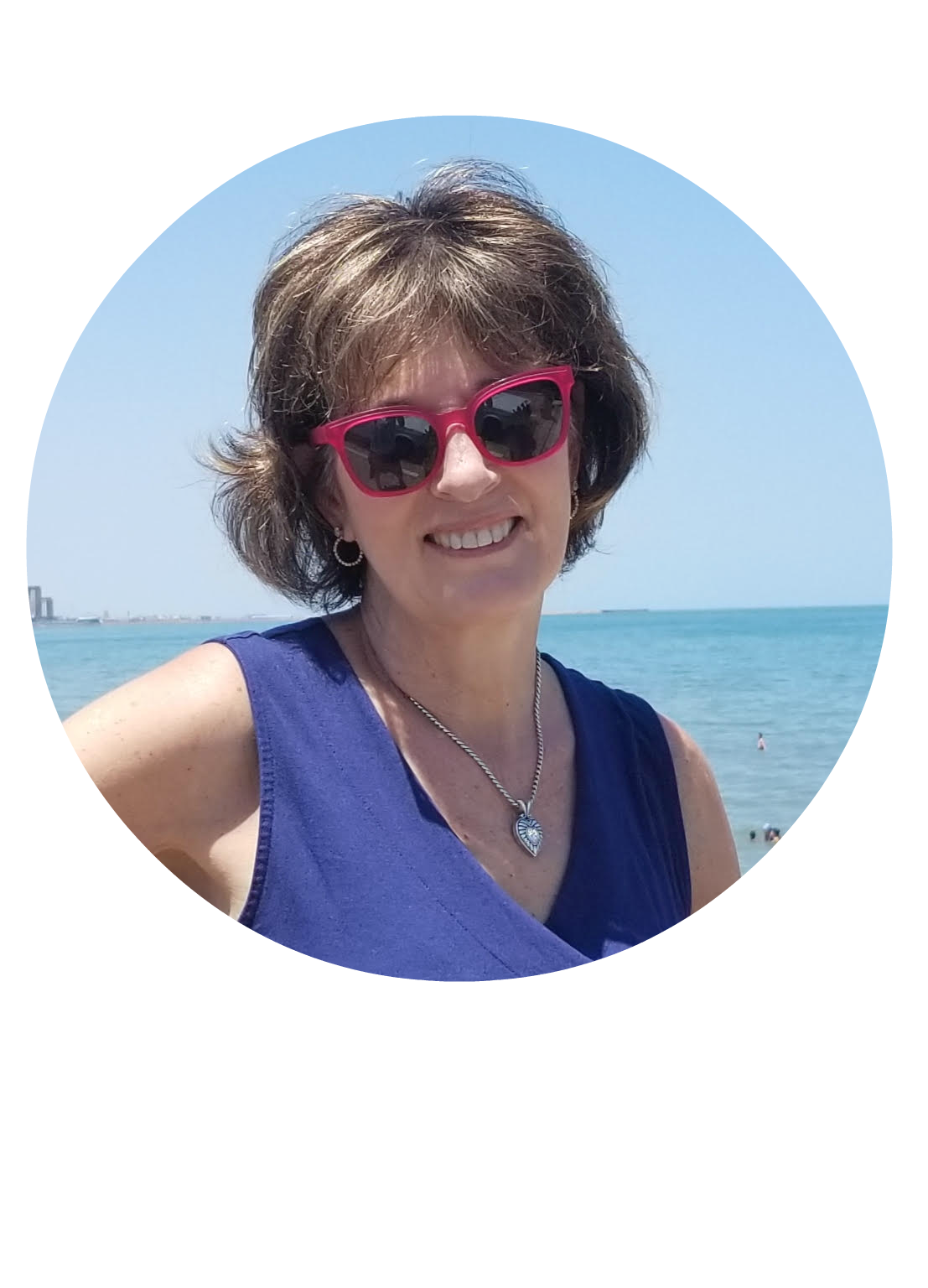 We are all about sharing our love of good food so on the blog you will find easy recipes to enjoy with your family and friends.  We hope to inspire you to host a gathering to create special memories.  Most recipes are step by step so you can feel confident in the kitchen.  Take a look around to find everything from breakfast to dinner and everything in-between!