Today I'm sharing a vegetarian recipe I've named Minnesota Wild Rice Burger. I guess I'm throwing in the name Minnesota because (1) I live here and (2) this state is known for its wild rice dishes. Though this is no hot dish!!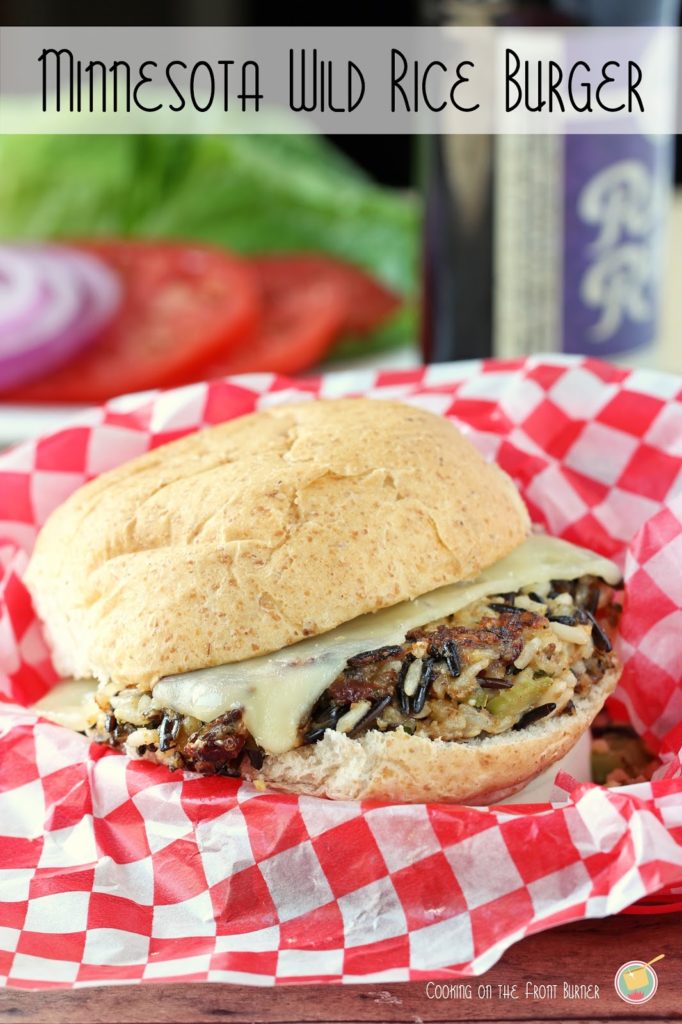 I first made this recipe about a year ago but have given it a photo make-over. To read about why I made this burger click here. There's just a little story behind the recipe and where you can find the best wild rice burger in Minnesota.
Now let's talk burgers. If you know me, my favorite sandwich is a plain ole cheeseburger with fries and a diet coke. It's been my favorite since I was a pre-teen and it is usually my Friday lunch. To expand my horizons a bit I've tried turkey and chicken burgers but haven't really been turned on by them. So when I first had a wild rice burger, I was pleasantly surprised! They are really good and a nice change if you want to go meatless.
Minnesota Wild Rice Burger
Prep Time: 15 minutes plus freezing time
Cook Time: 6-8 minutes
Makes 6 burgers

Ingredients
1 clove minced garlic
1/4 cup chopped onion
1/3 cup minced celery
1/2 cup minced baby bella mushrooms
2 T olive oil
1 pkg Uncle Ben's 90 second rice (Original) uncooked
1¾ cups cooked wild rice (not instant)
1/2 cup craisins, soak in boiled water then chop
1/2 cup grated parmesan cheese
5 T Italian bread crumbs
1/3 cup chopped walnuts
2 eggs plus one yolk beaten
S&P
1/2 tsp paprika
1/4 tsp red cayenne pepper
Serve with swiss cheese, soft wheat buns, red onions, lettuce
Instructions
In small skillet heat olive oil and sauté garlic, onion, celery and mushrooms until soft then cool.
Cook wild rice and cool completely (or keep in refrigerator until ready to assemble)
Combine all ingredients in a large bowl (I found it is easy to use a hamburger form press to make the burgers -this made 6 medium sized burgers) press in form and then turn out onto wax paper. Freeze until almost frozen solid (or just let slightly thaw before cooking if frozen solid).
In a large skillet heat 2 additional T of olive oil until really hot
Flip burgers upside down into skillet, remove wax paper and cook about 3-4 minutes until a nice crust is formed then flip, cook another 2 minutes; add swiss cheese until melted about another 2 minutes.
*Note – I have had good luck with the burgers being partially frozen to start and they hold well together after cooked
So what's the verdict for you? Willing to give this one a try? I think you might also be pleasantly surprised. Let me know if you do!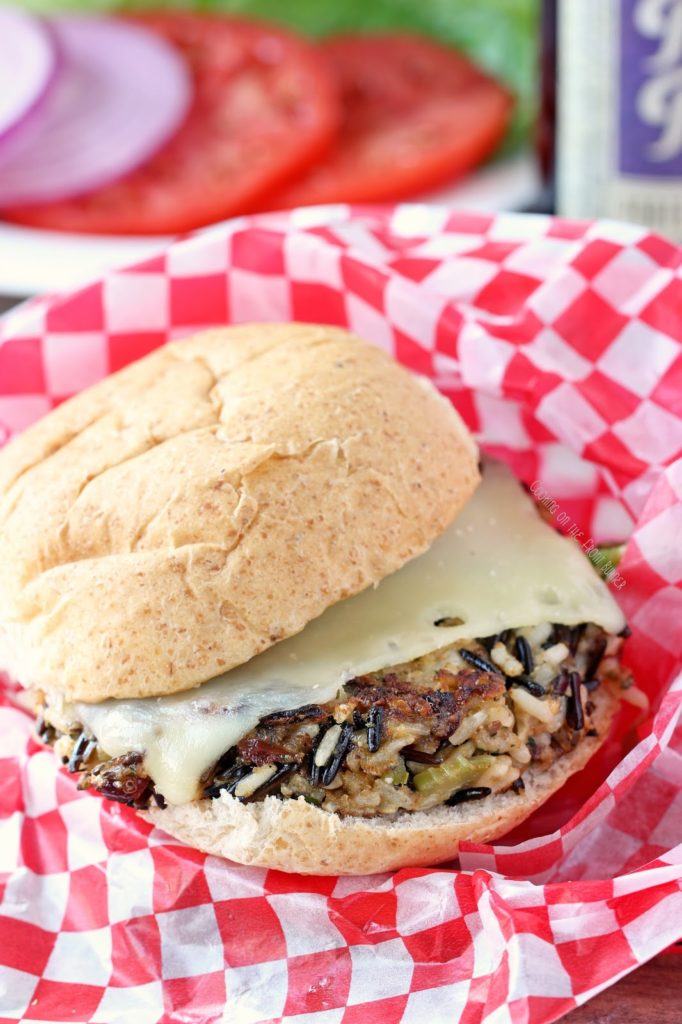 This would go well with your favorite tasty beverage – a diet coke or maybe your favorite local beer.