This post may contain affiliate links. For more information, please visit my disclosure page.
Your game day will be kicked up a notch with these Easy Buffalo Chicken Sliders!  The perfect party size sandwich with the right amount of spice, creamy blue cheese and some crunchy celery.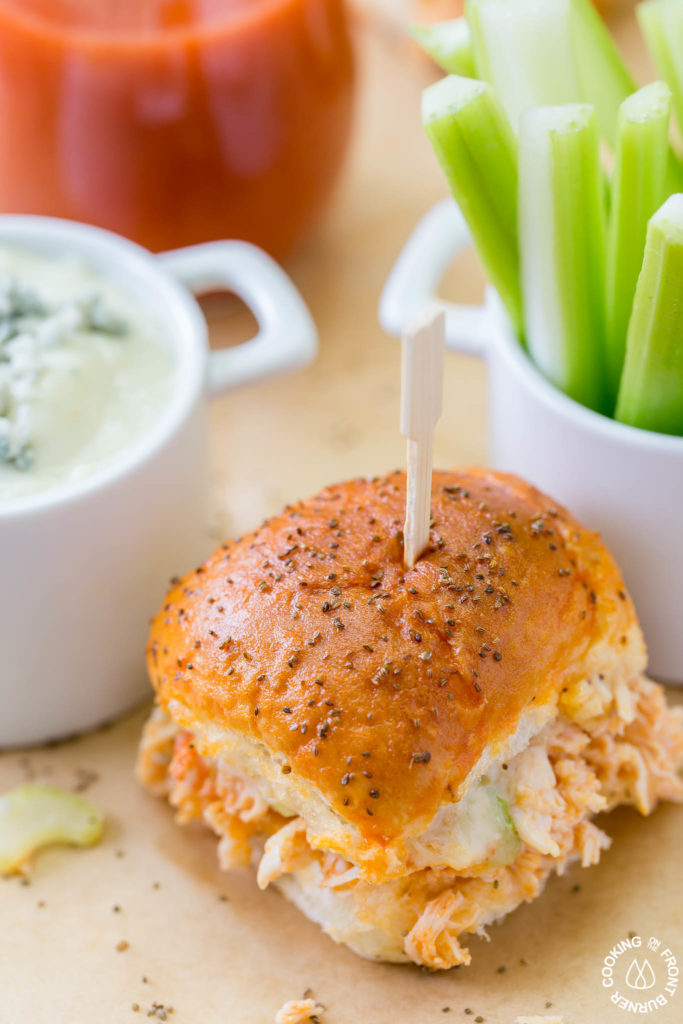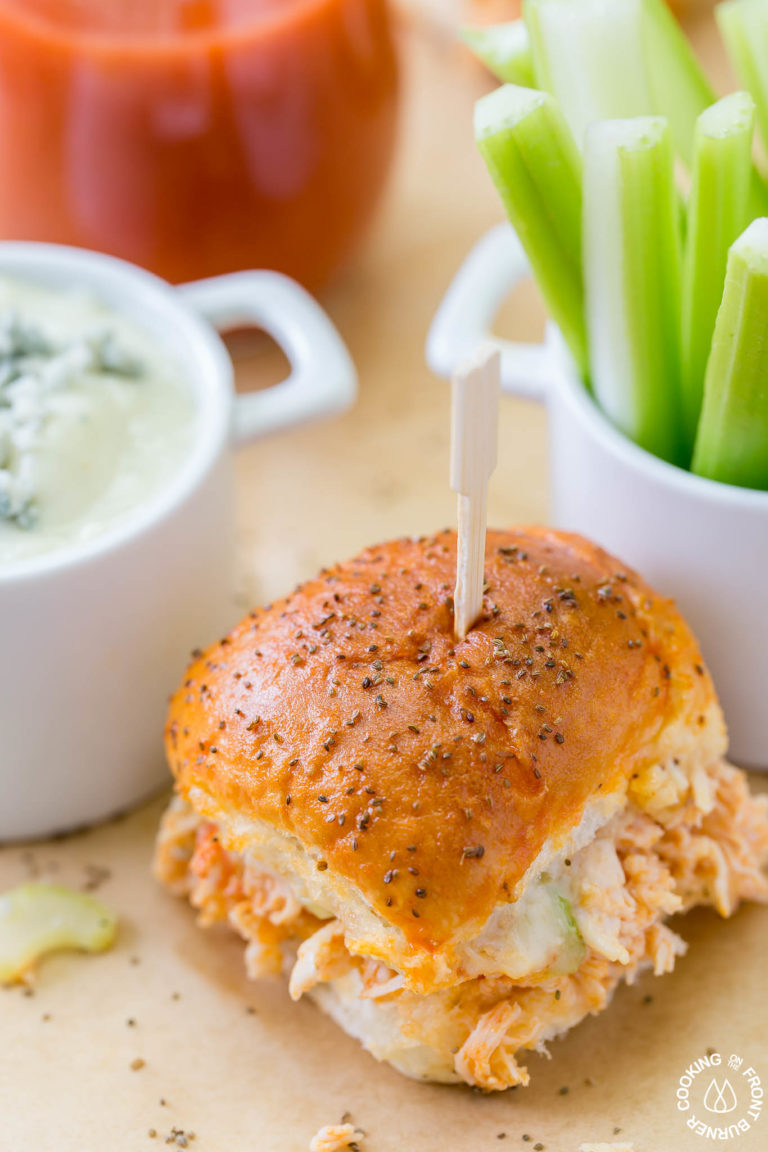 The first recipe of the year is one of my favorite flavor combos.  I've always been a fan of wings with dipping them in creamy blue cheese and followed up with a crunchy piece of celery.  These easy chicken buffalo sliders are similar with it all nestled on a sweet hawaiian roll, baked in the oven and ready in no time.  These are sure to be a hit for your family and friends for game day or any day.
This month it will be all about NFL playoff games with the Superbowl this year being almost in our backyard (about 70 miles north in Minneapolis).  There's a lot of  hoopla happening and even Jimmy Fallon is taping a show that day.   It might be a colder weather superbowl town but there will be lots going on to distract the folks from not being in a warmer climate 🙂  I'm sure we will be watching the game from home being nice and cozy!  I am also looking forward to the half-time show with Justin Timberlake.  Last year's commercials were kind of blah so we'll see if this years' are any better.
Besides munching on these sliders, I may even whip up a batch of BBQ Totchos or make a Cast Iron Pepperoni Pizza (which by the way was the most viewed recipe on the blog in 2017!)  I'm a fan of grazing on appetizers and snacky type food.  Yum!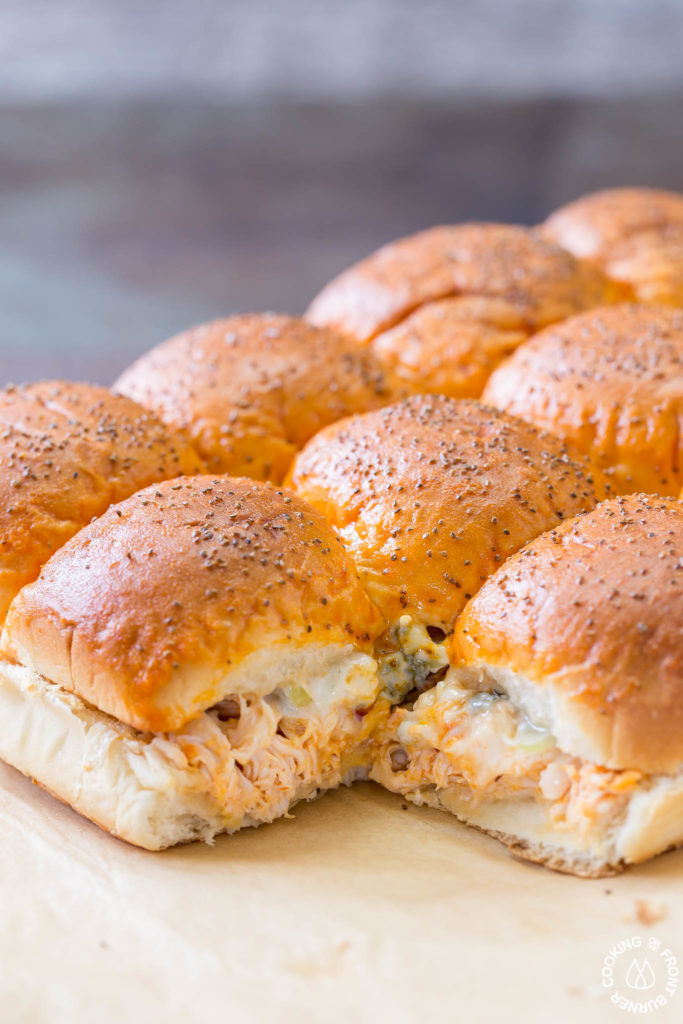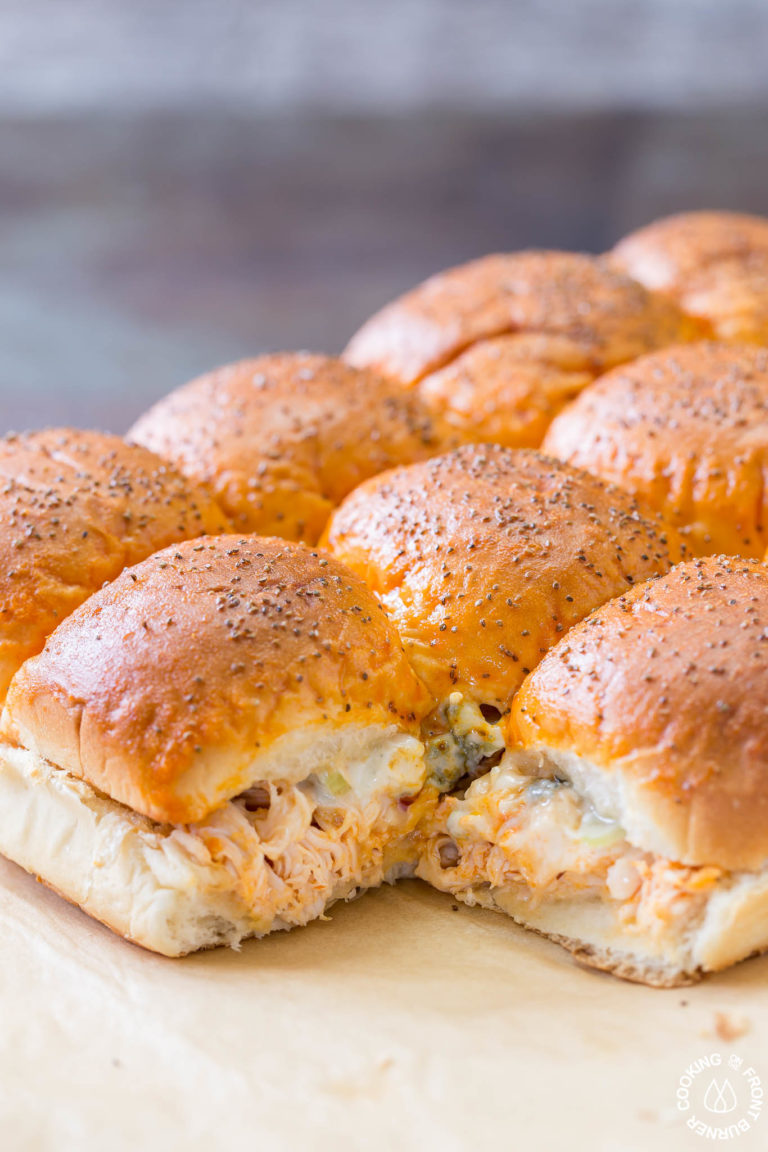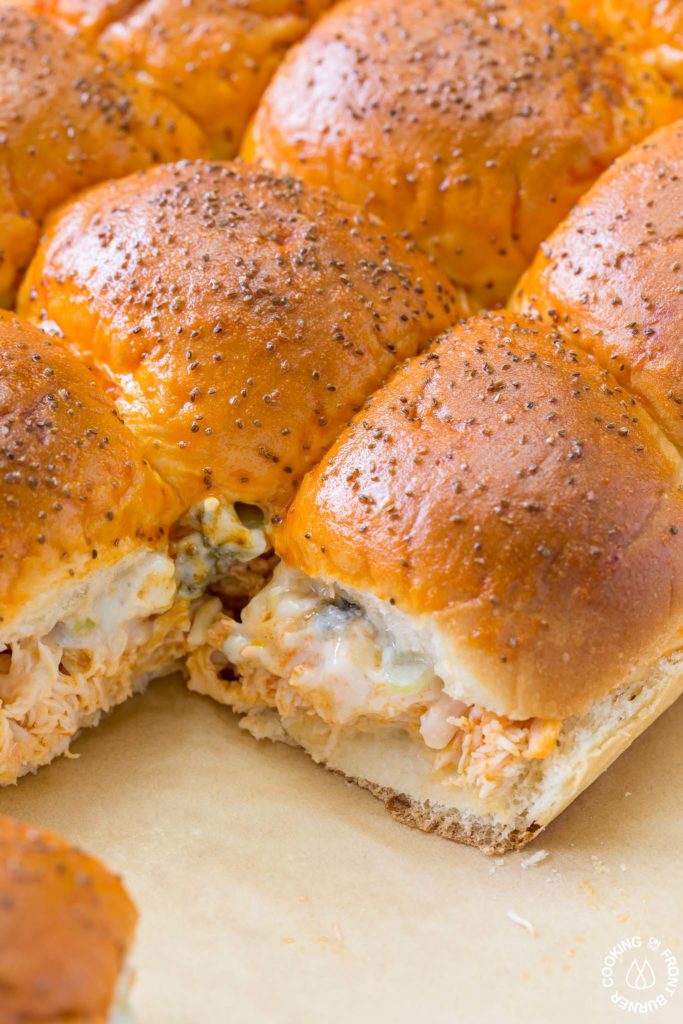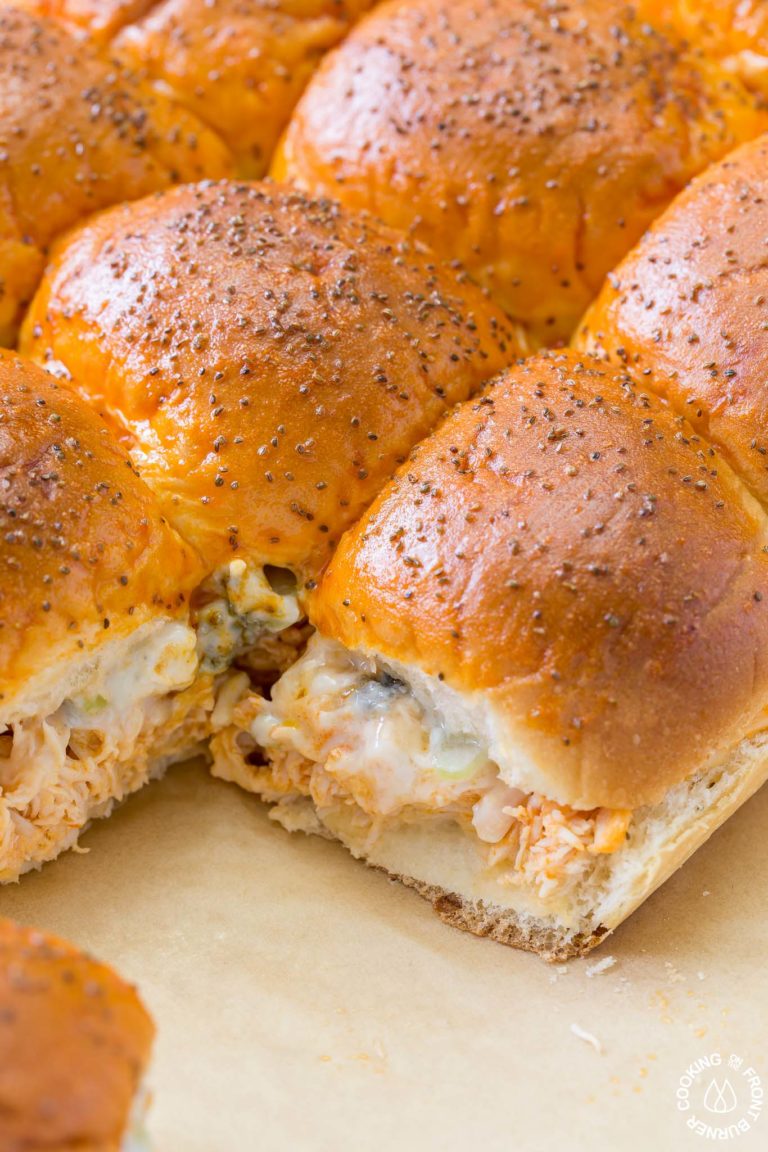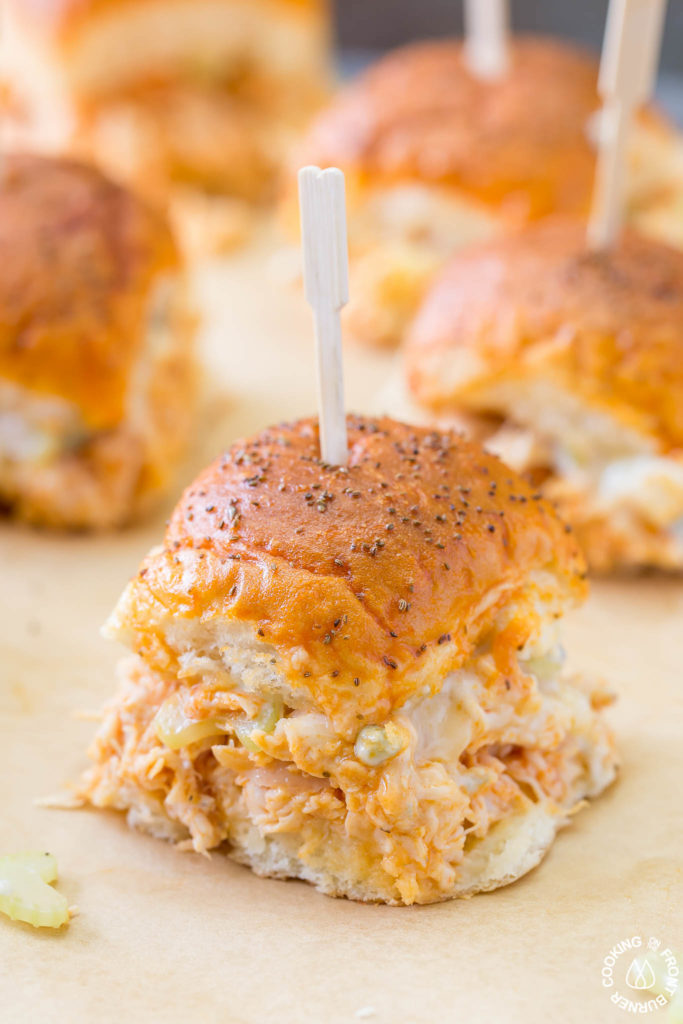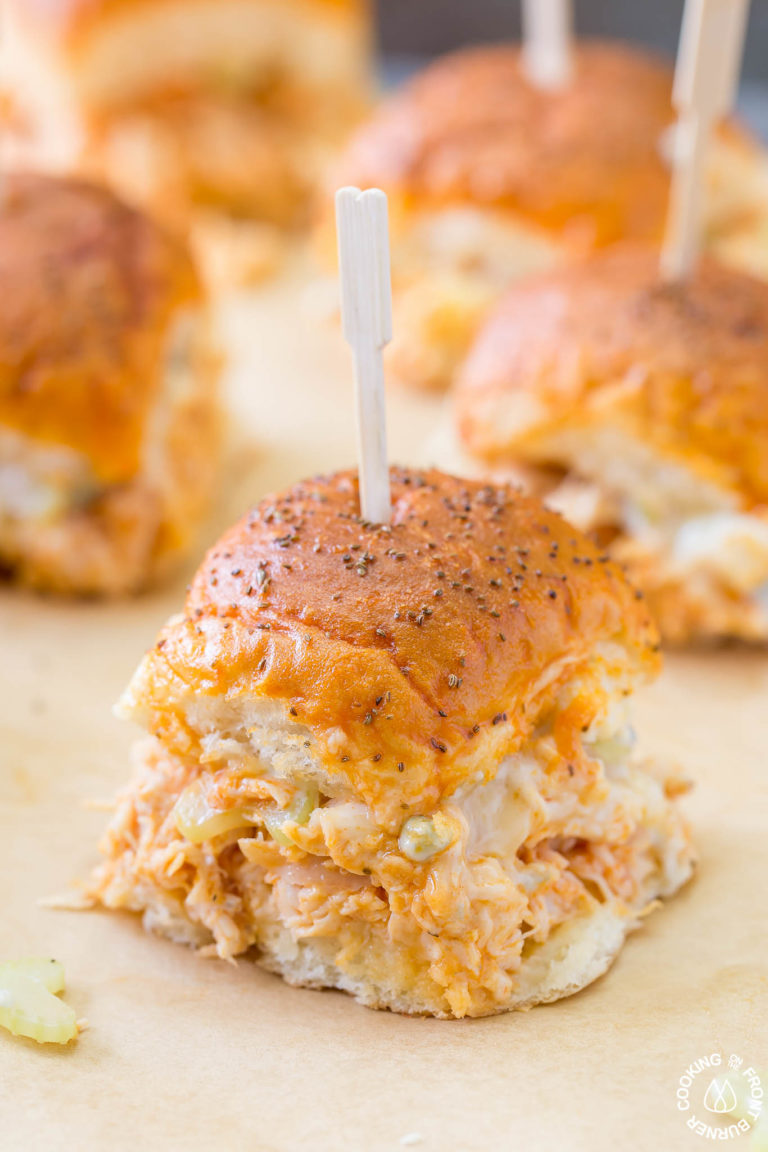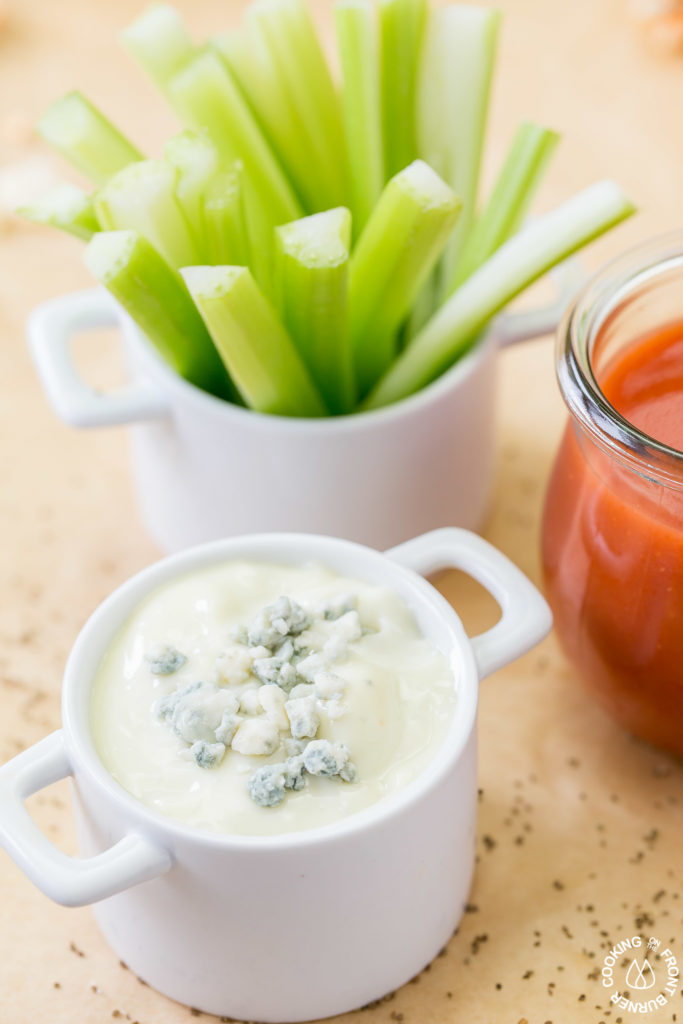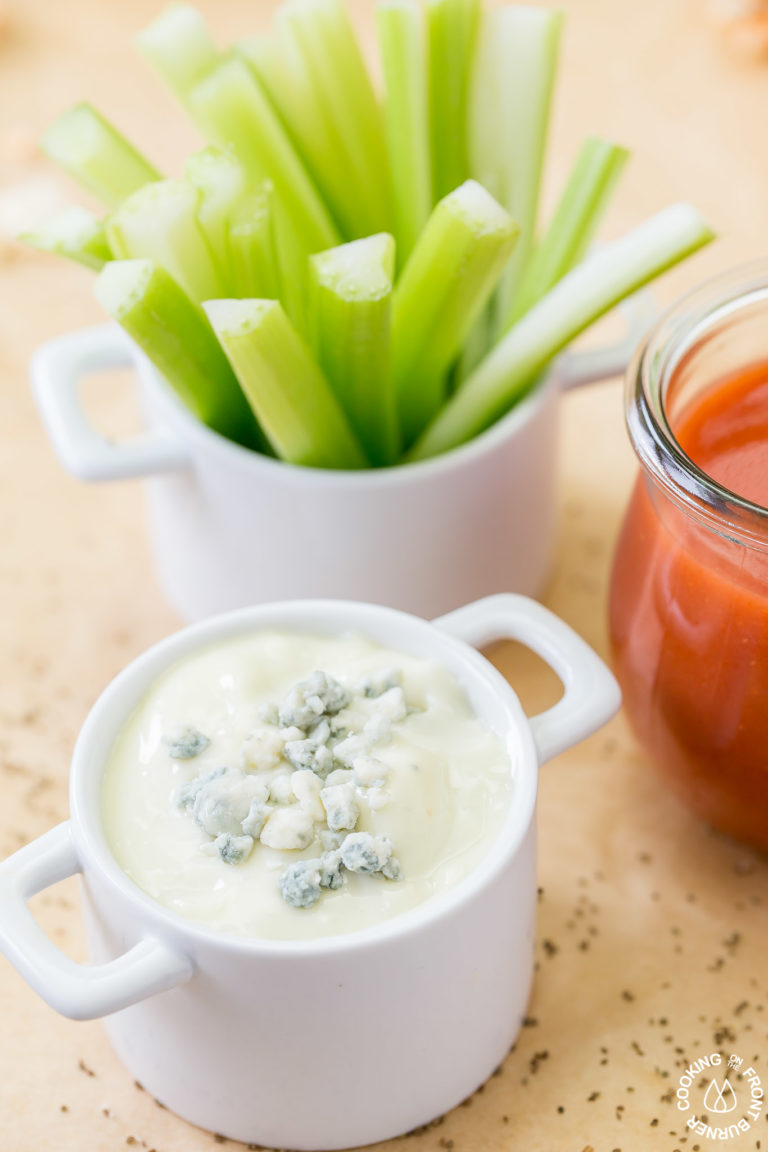 Looking for other game day food?  Be sure to check out these other slider recipes!
Chicken Parmesan Sliders
Southwest Chipotle Burger Sliders
Instant Pot BBQ Chicken Sliders
Jalapeño Popper Turkey Burger Sliders
Asian Chili & Garlic Pork Sliders
Buffalo Chicken Sliders
Club Sandwich Sliders
Easy French Dip Sliders
Monte Cristo Sliders
Baked Cuban Sandwich Sliders
Hawaiian Pizza Sliders
Philly Cheesesteak Sliders
Slow Cooker Honey Chipotle Chicken Sliders
Pizza Sliders
Baked Hot Pastrami Sliders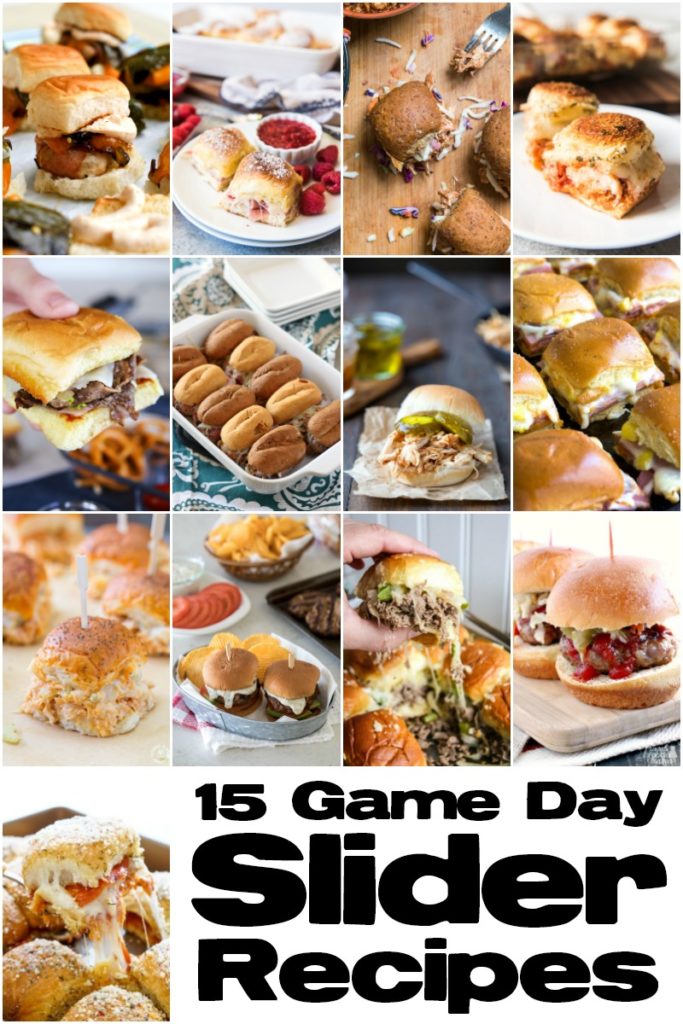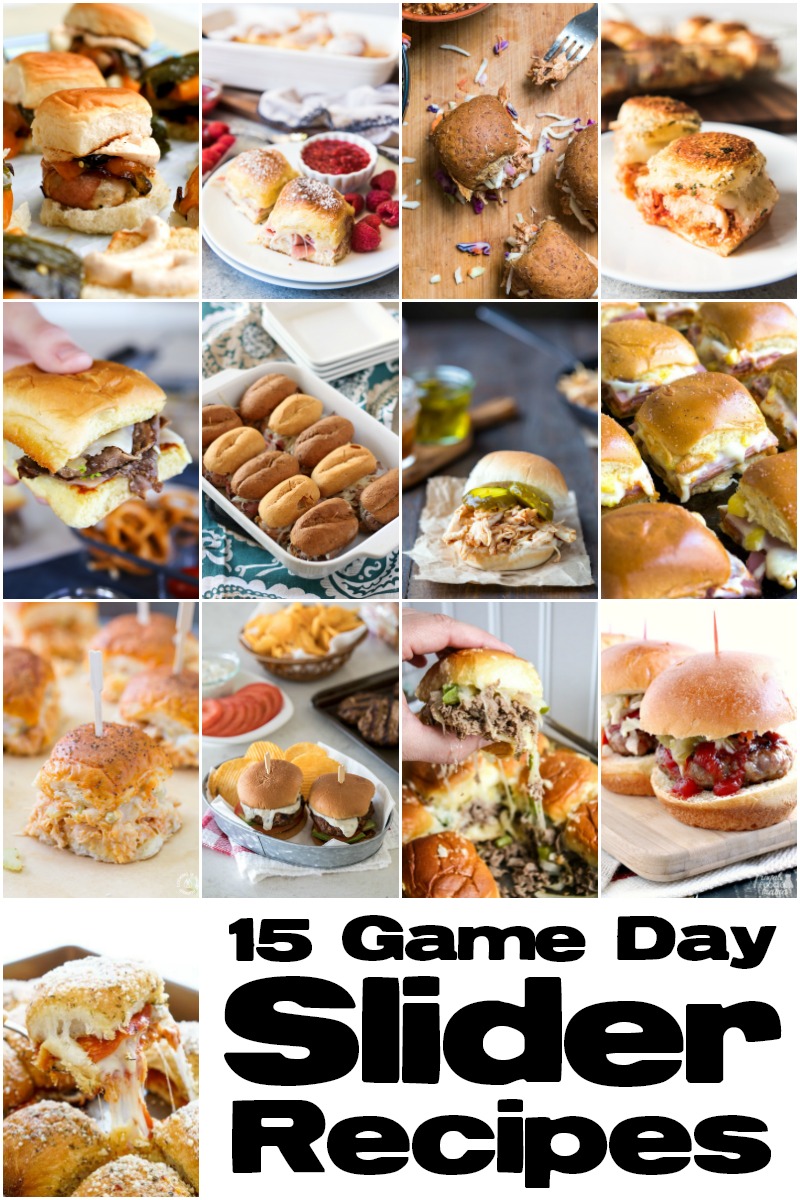 Easy Chicken Buffalo Sliders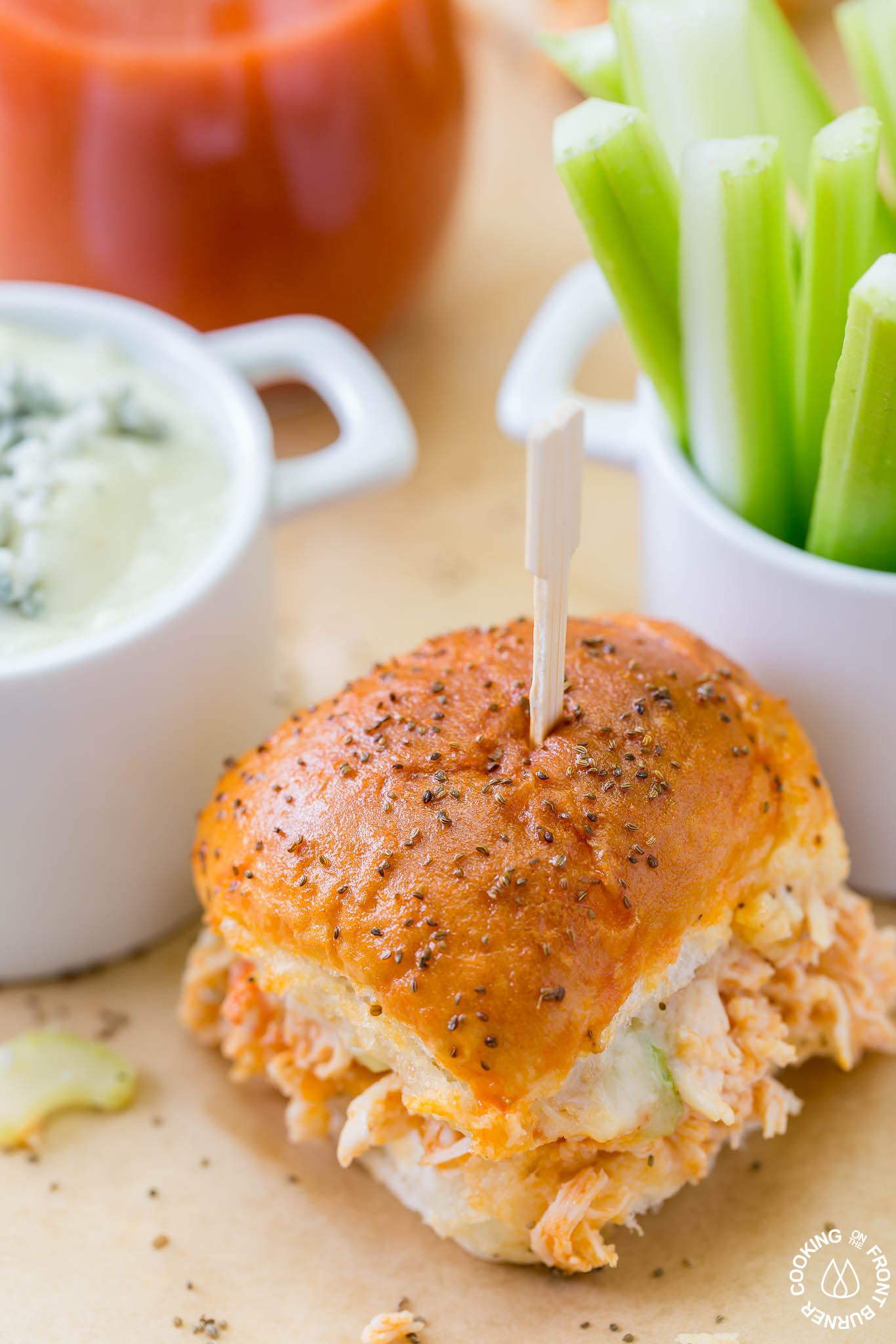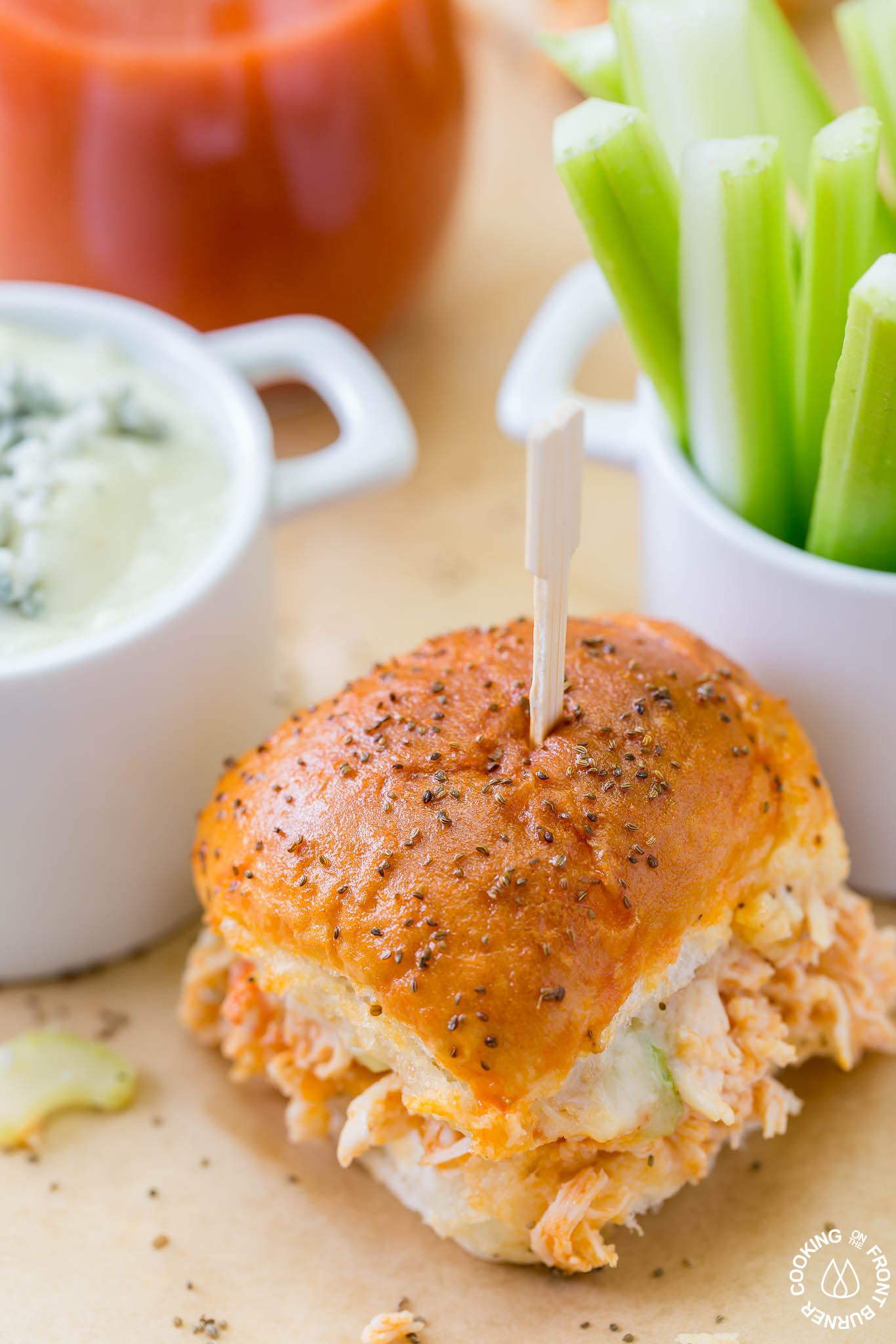 A game day winner! Spicy chicken with creamy blue cheese, crunchy celery and served in sweet Hawaiian rolls.
Ingredients
1 12 pack Hawaiian rolls
3 tablespoons butter
3 tablespoons hot sauce
1 1/2 cup shredded cooked chicken
1/4 cup brie cheese (no rind) cut into small pieces
1/4 cup crumbled blue cheese
1/3 cup blue cheese dressing
1/4 cup celery, sliced thin
1/2 teaspoon celery seeds
Directions
Preheat your broiler - cut rolls in half horizontally and broil the cut sides until toasted (about 2-4 minutes)
Remove and preheat oven to 400
Melt the butter and hot sauce, stirring until smooth (Remove one tablespoon of mixture at this point and set aside)
Toss the chicken with the remaining sauce and spread the mixture evenly over the bottom bread piece (have bread in a baking dish)
Dot with the brie cheese, blue cheese and celery.
Spread the blue cheese dressing on the top bread piece and place on top cut side down.
Brush the rolls with the remaining sauce and sprinkle with the celery seeds
Bake until the bread is toasted and the cheese melts - 12 to 15 minutes
Recipe Notes
A couple notes - feel free to add more spice and blue cheese to your liking. Also, if you do not have any leftover chicken handy, bake 2 chicken breasts at 375 for about 25 minutes then shred and use. I accounted for that time in the recipe.