This White Chocolate Cream Brulee is a bit on the lighter side and would make a great dessert any time!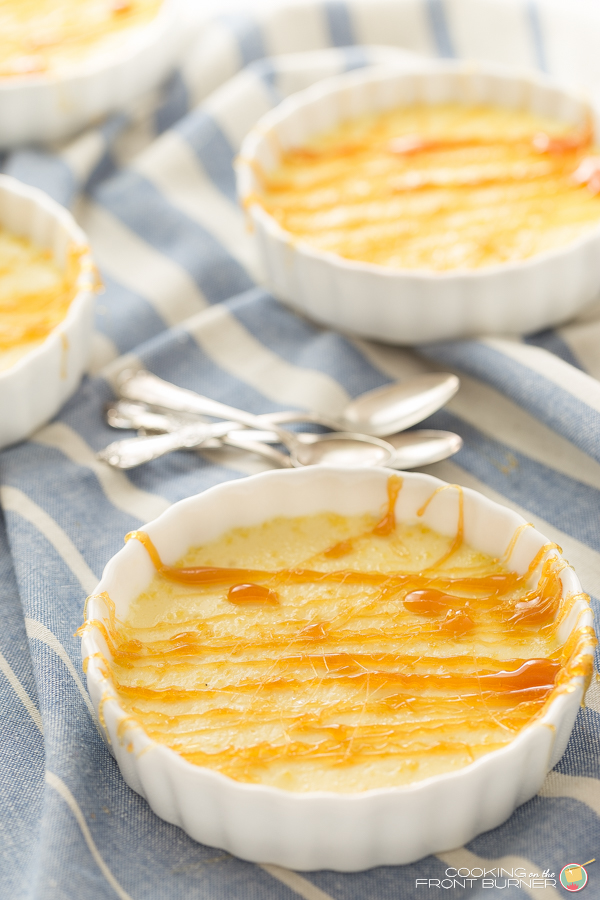 We interrupt your healthy eating habits to bring you a little dessert!  But don't worry it is on the lighter calorie side so it would be totally fine if you indulged in one of these tasty treats (plus I would never tell anyone!)  Creme Brulee is one of my go to sweets when we go out to dinner.  We have a couple fantastic restaurants in town that are known for these dinner ending desserts.  While I'm sure theirs are made with a lot more calories, this version didn't seem to skim on texture or flavor.
Have you been intimidated to try and make it at home?  Well don't be, this White Chocolate Creme Brulee takes about 20 minutes to assemble and trust me, it is not hard to do.  So, who's with me for taking a little detour from our resolutions?  What happens on the blog, stays on the blog!
You may have noticed that the tops of the brulee looks different from other versions that have a layer of sugar on top, then torched to crisp up and harden the sugar.  This version has you melt some sugar in a heavy skillet and then drizzle it over the dessert.  The effect is still the same with getting crunchy sugar and sweetness topping the creamy custard.  I think I may use this technique in the future too even though I have a torch.  I loved biting into the custard and getting little strands of the crystallized sugar.  It was fantastic!
As you know Valentine's day is coming soon and these would be a great ending to that romantic dinner you are making!  We originally had these over the Christmas holiday but they would be great any time.  One word of caution, you must use real white chocolate and do not use white chocolate chips or something similar.  It would definitely not turn out and I want you to shine when you serve this to that someone special!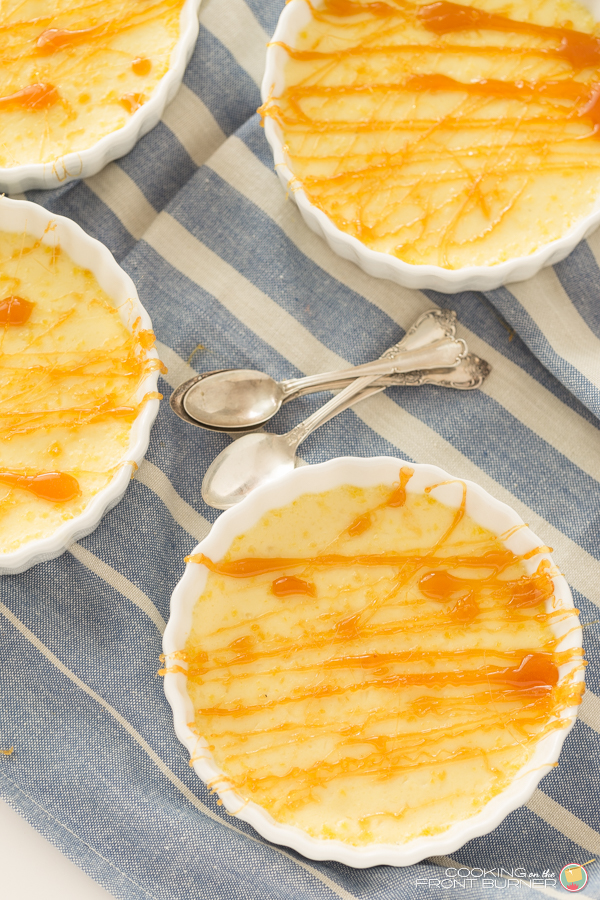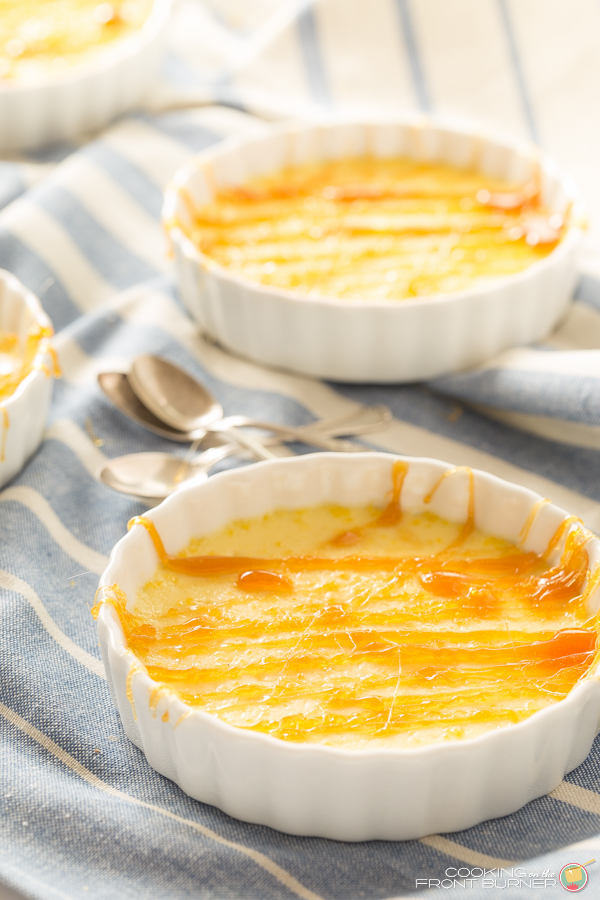 Get the Recipe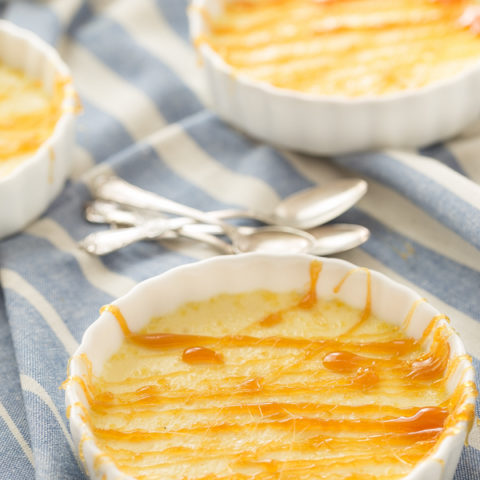 White Chocolate Creme Brulee
A great dessert to serve any time!
Ingredients
1 ¼ cups half and half
4 oz. white chocolate chopped (DO NOT USE White chips)
5 egg yolks, lightly beaten
⅓ cup sugar
1 teaspoon vanilla
½ teaspoon salt
3 tablespoons sugar
Instructions
Preheat oven to 325
Combine ½ cup half-n-half and chocolate in a small heavy saucepan.
Stir constantly over low heat just until chocolate is just melted then whisk in the remaining half-n-half. Bring to simmer then remove from heat.
In a medium bowl whisk the egg yolks, ⅓ cup sugar, vanilla and ½ teaspoon salt until just combined.
Very slowly whisk the hot chocolate mixture into egg yolks mixture being sure to whisk constantly. Strain through a fine sieve to remove any lumps (press on mixture)
Place six 4 oz. ramekins onto a rimmed cookie sheet
Divide the mixture between the 6 and then pour boiling water to halfway up the containers. (for this part I first put baking dish in oven)
Bake 30-40 or until knife in center comes out clean. (centers will shake slightly)
Remove from oven and cool on wire rack
Cover and chill at least one hour up to eight.
Remove and let stand at room temperature for 20 minutes
To make caramelized sugar take a 8" heavy skillet and add the 3 tablespoons sugar and heat over medium-high heat - shake and do not stir the sugar until it is starts to melt then turn down to low and cook/stir until it is golden brown (about 3 minutes)
Immediately drizzle over the brulee
Nutrition Information:
Yield:

6
Serving Size:

1
Amount Per Serving:
Calories:

278
Total Fat:

15g
Saturated Fat:

9g
Trans Fat:

0g
Unsaturated Fat:

6g
Cholesterol:

175mg
Sodium:

231mg
Carbohydrates:

31g
Fiber:

0g
Sugar:

31g
Protein:

5g
Nutritional information provided is computer-generated and only an estimate. You may want to do your own research with the ingredients listed if you have concerns about health or specific diets.
Looking for other sweets for your sweetie?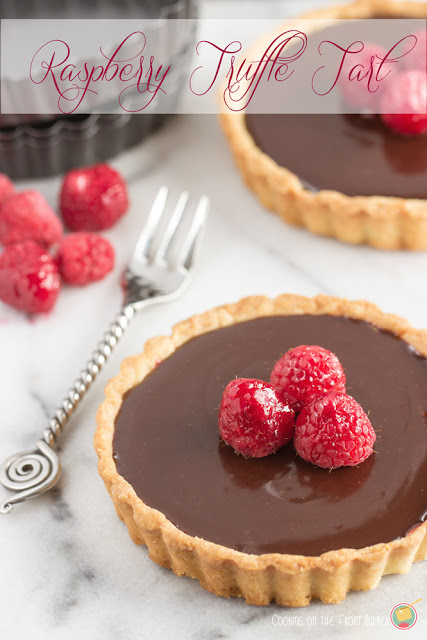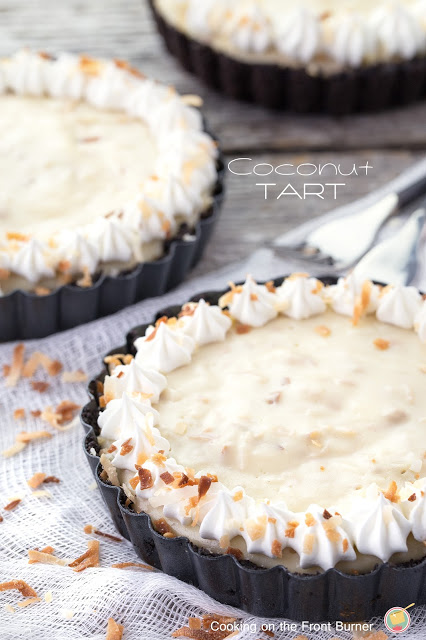 About the Author
Recent Posts
Recipe Index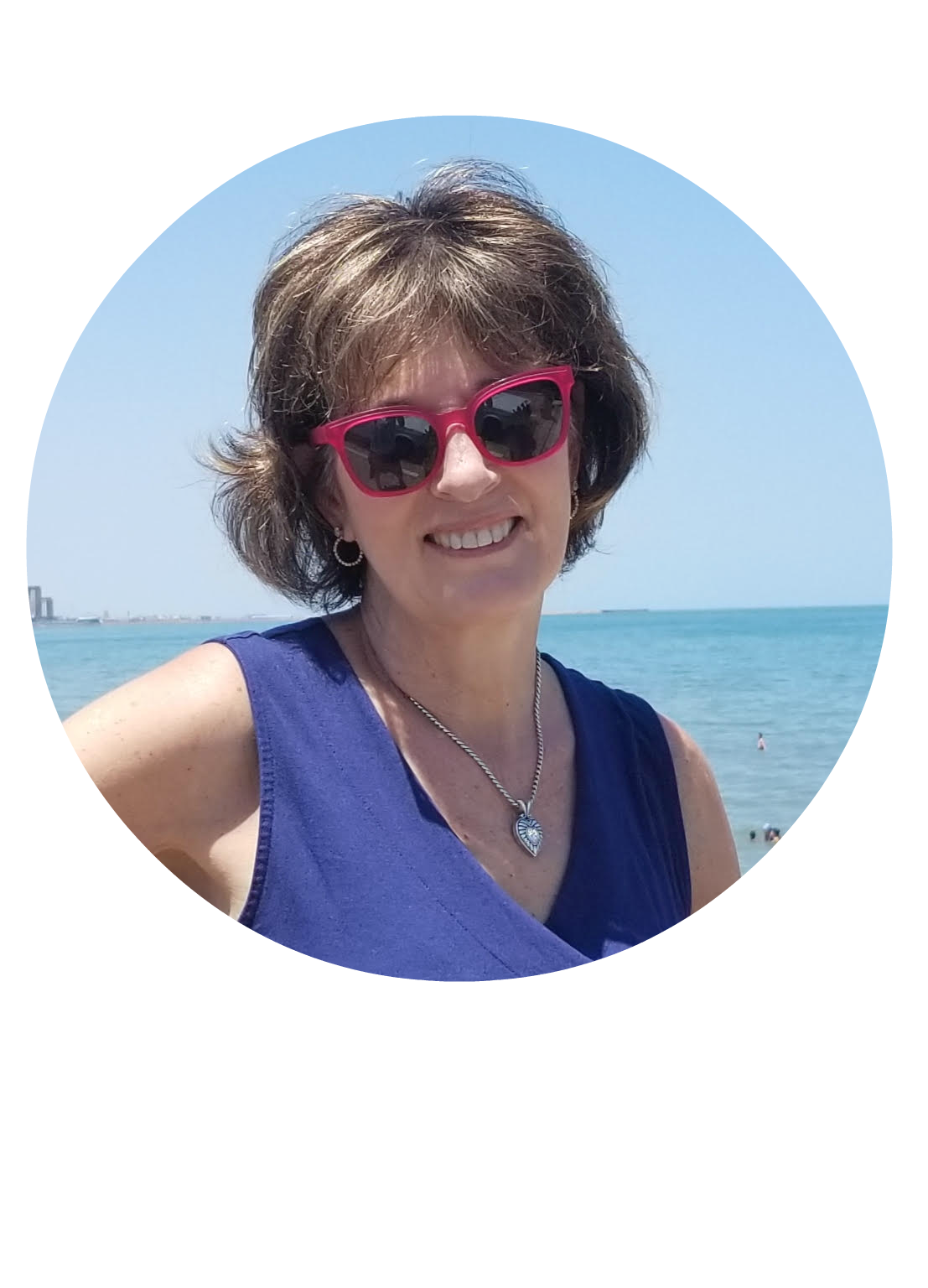 We are all about sharing our love of good food so on the blog you will find easy recipes to enjoy with your family and friends.  We hope to inspire you to host a gathering to create special memories.  Most recipes are step by step so you can feel confident in the kitchen.  Take a look around to find everything from breakfast to dinner and everything in-between!