Today I'm sharing my Nonni's Italian Pepper Cookie. Can you guess the secret ingredient? Yes, it really is black pepper. These cookies were a part of my upbringing and one of my favorites.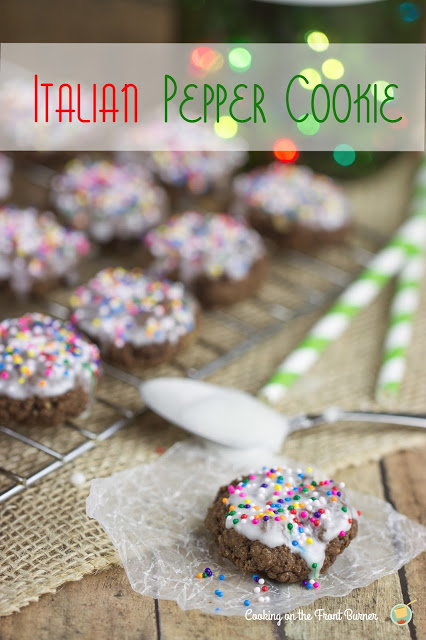 Not only were they made at Christmas time but also for other special occasions - showers, anniversary parties, baptisms, communions, and especially weddings. When I got married back in the day, I remember all my aunts baking, then hauling trays to my mom's house and making up cookie baskets that we set out on each table... really fun memories (and not to mention very delicious)!
Italian Pepper Cookie
Prep Time: 10 minutes
Cook Time: 8-10 minutes
Yield: about 3 dozen
Ingredients
2 cups flour
½ cup cocoa
⅛ teaspoon salt
2 ½ teaspoon baking powder
¼ teaspoon cloves
¼ teaspoon cinnamon
½ teaspoon black pepper
¼ teaspoon vanilla
¼ lb raisins
1.5 well beaten eggs
¼ cups chopped walnuts
½ cup crisco
¾ cup sugar
milk as needed
Instructions
Place raisins in pan, cover with water and boil about 5 minutes to plump up then drain
Beat crisco and sugar in a large bowl
Then add dry ingredients (mixture will be dry)
Add eggs, vanilla, raisins and nuts.
Add enough milk to soften (about ½ cup; add slowly)
Mix well then roll in small balls (walnut size ) and press slightly on center.
Bake on greased cookie sheet (or parchment paper) at 350 for 8-10 minutes.
I just made icing by combing powdered sugar and milk, dipped in tops and used colored sprinkles
Don't let the pepper scare you off! These have a mild bite and the cocoa in them makes them nice and chocolately.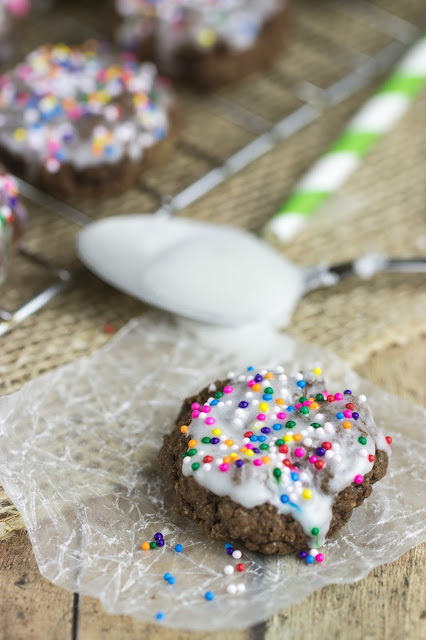 I've made one batch this season and may need to do another! They are quickly disappearing!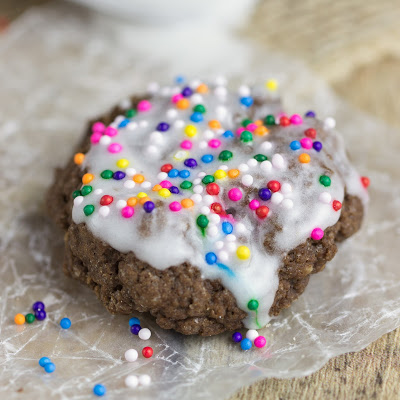 About the Author
Recent Posts
Recipe Index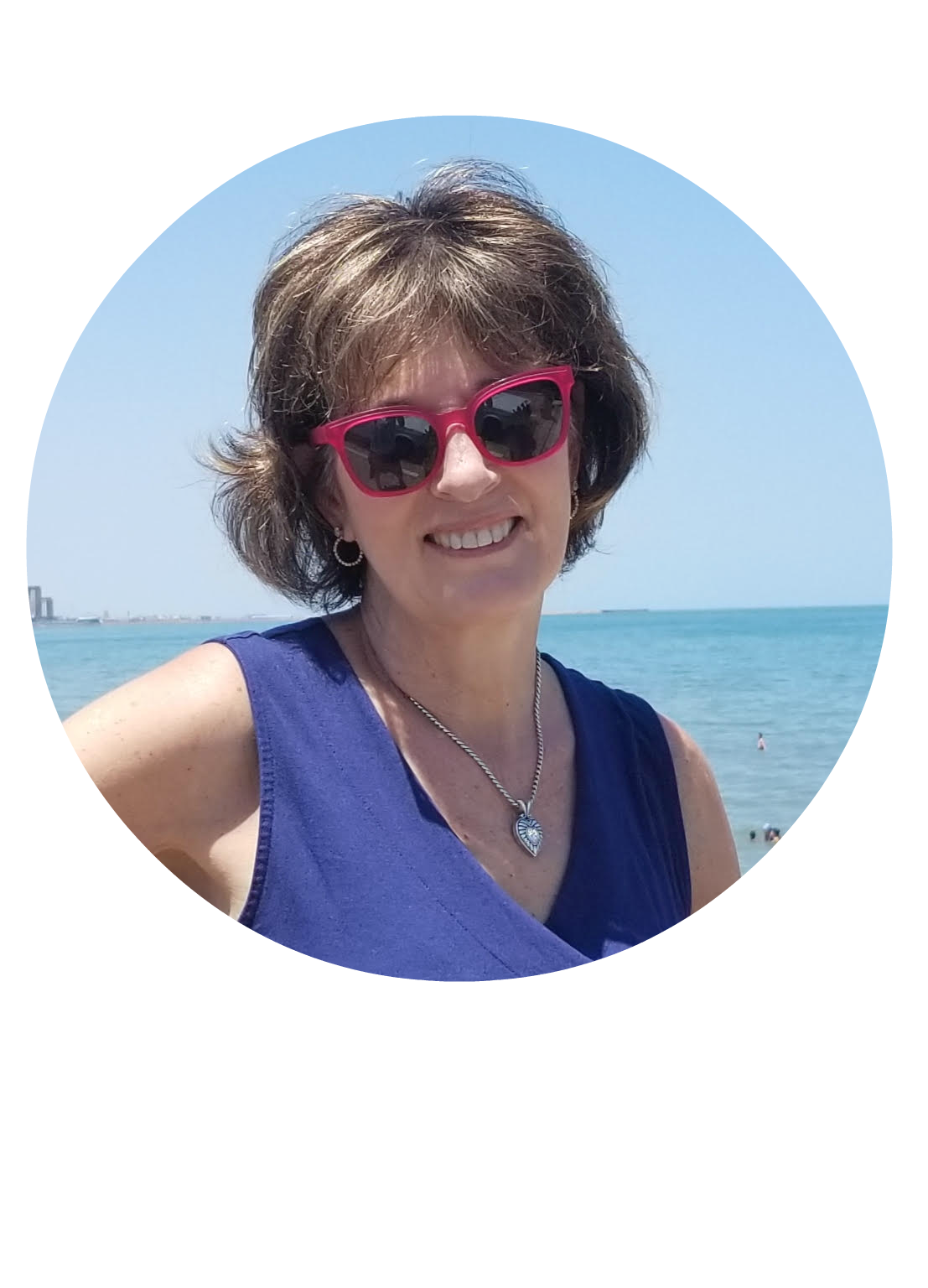 We are all about sharing our love of good food so on the blog you will find easy recipes to enjoy with your family and friends.  We hope to inspire you to host a gathering to create special memories.  Most recipes are step by step so you can feel confident in the kitchen.  Take a look around to find everything from breakfast to dinner and everything in-between!