Happy Fat Tuesday where today I'm sharing with you an Italian tradition of what I grew up with called Honey Balls or as my Nonni called them Castoniole.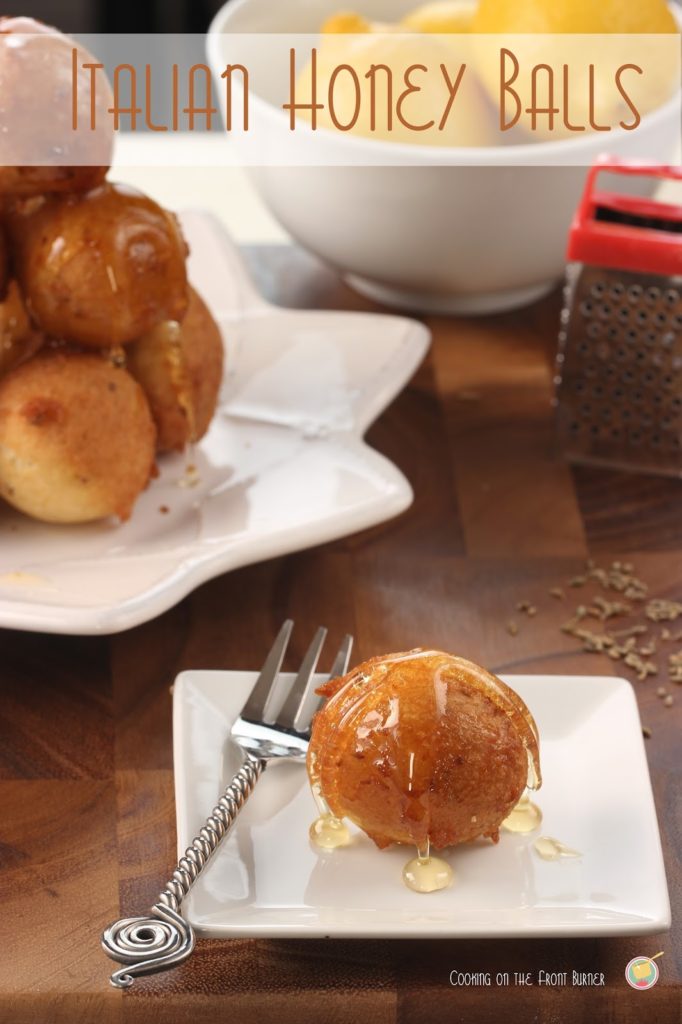 This sweet treat was always made before the first day of lent started as a last indulgence before the fasting of lent began - made either on Fat Tuesday or a few days before. I remember the anticipation of them and watching my grandmother and my mom make these.
These hot donut-like balls would be placed in a large bowl and warm honey poured all over them! I really have fond memories of these times back in the day. I am keeping the tradition alive by making them for us which is normally just the DIY Guy and myself.
But this past weekend Kristina, Benj and Emily were in town and were able to dig in with us! (Though not Emily - no honey for babies under a year!)
I still follow this recipe in my mom's handwriting and you can tell it is quite loved and used!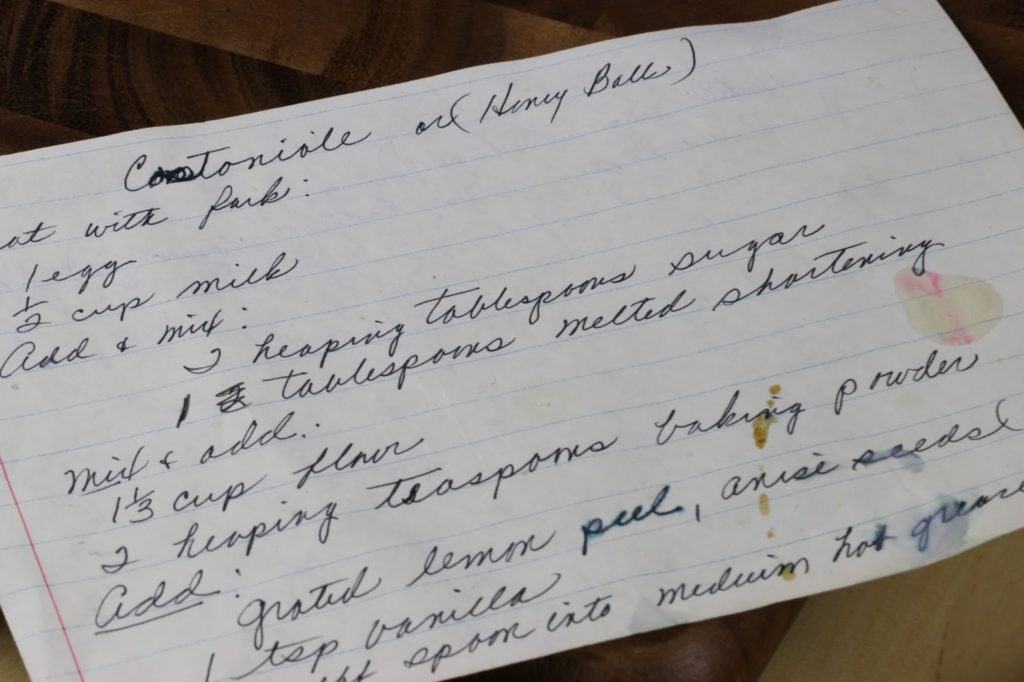 Ingredients
egg
milk
sugar
lemon zest
anise seeds
flour
melted shortening
vanilla extract
honey
oil for frying
I'm happy to share this typed recipe with you!
I think there are many variations of this traditional Italian dessert. I found a spelling of Castagnole that is very similar to what these are. I'm sure each region of Italy had a slight variation of this treat.
I always eat way too many - when you only get them once a year, you sure want to get your fill!!
Get the Recipe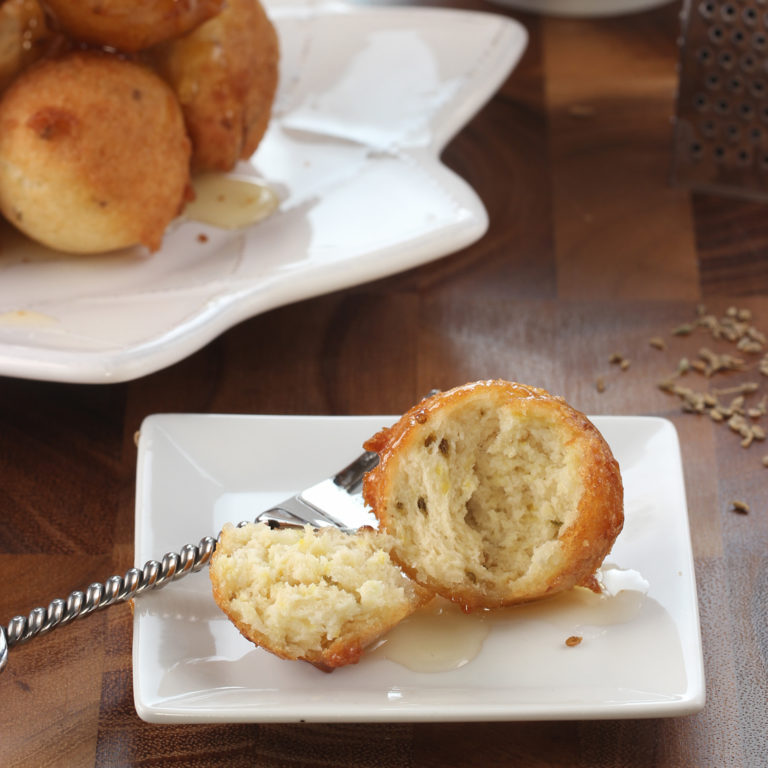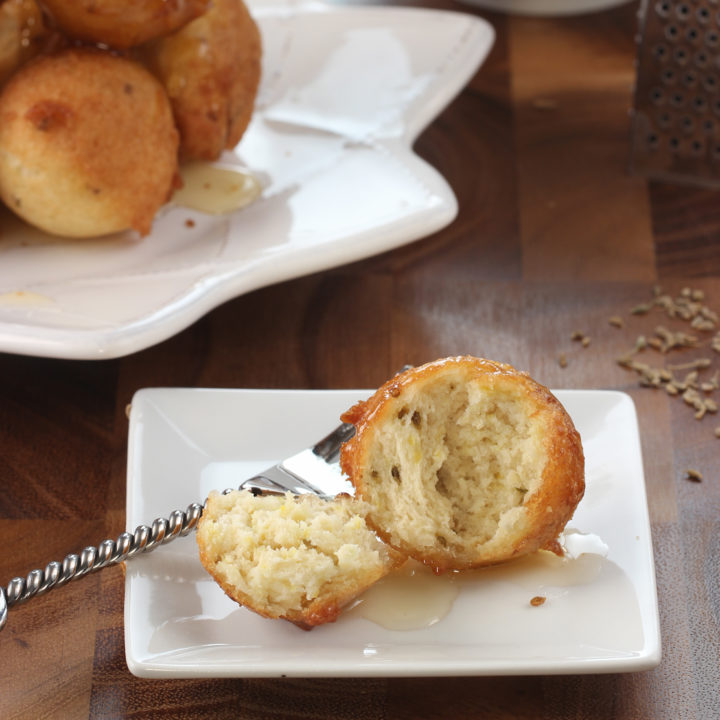 Italian Honey Balls
A traditional Fat Tuesday Italian treat
Ingredients
1 egg
½ cup milk
2 heaping tablespoons sugar
1 tablespoon melted shortening
1 ⅓ cup flour
2 heaping teaspoons baking powder
½ lemon grated zest
1 ½ teaspoon anise seeds
1 teaspoon vanilla
vegetable oil for frying
½ cup honey
Instructions
Beat with fork the egg and milk
Add the sugar and shortening
Mix the flour and baking powder together than add to egg mixture
Add lemon zest, anise seeds and vanilla and stir well
Heat oil in a medium size sauce pan (about 5″ of oil) to 350 degrees and drop a rounded tablespoon of dough – cook until light brown (the ball will/may flip itself as it fries)
Remove from oil, place in bowl and drizzle warm honey over them
Nutrition Information:
Yield:

18
Serving Size:

3
Amount Per Serving:
Calories:

90
Total Fat:

2g
Saturated Fat:

1g
Trans Fat:

0g
Unsaturated Fat:

1g
Cholesterol:

11mg
Sodium:

62mg
Carbohydrates:

17g
Fiber:

0g
Sugar:

9g
Protein:

2g
Nutritional information provided is computer-generated and only an estimate. You may want to do your own research with the ingredients listed if you have concerns about health or specific diets.
About the Author
Recent Posts
Recipe Index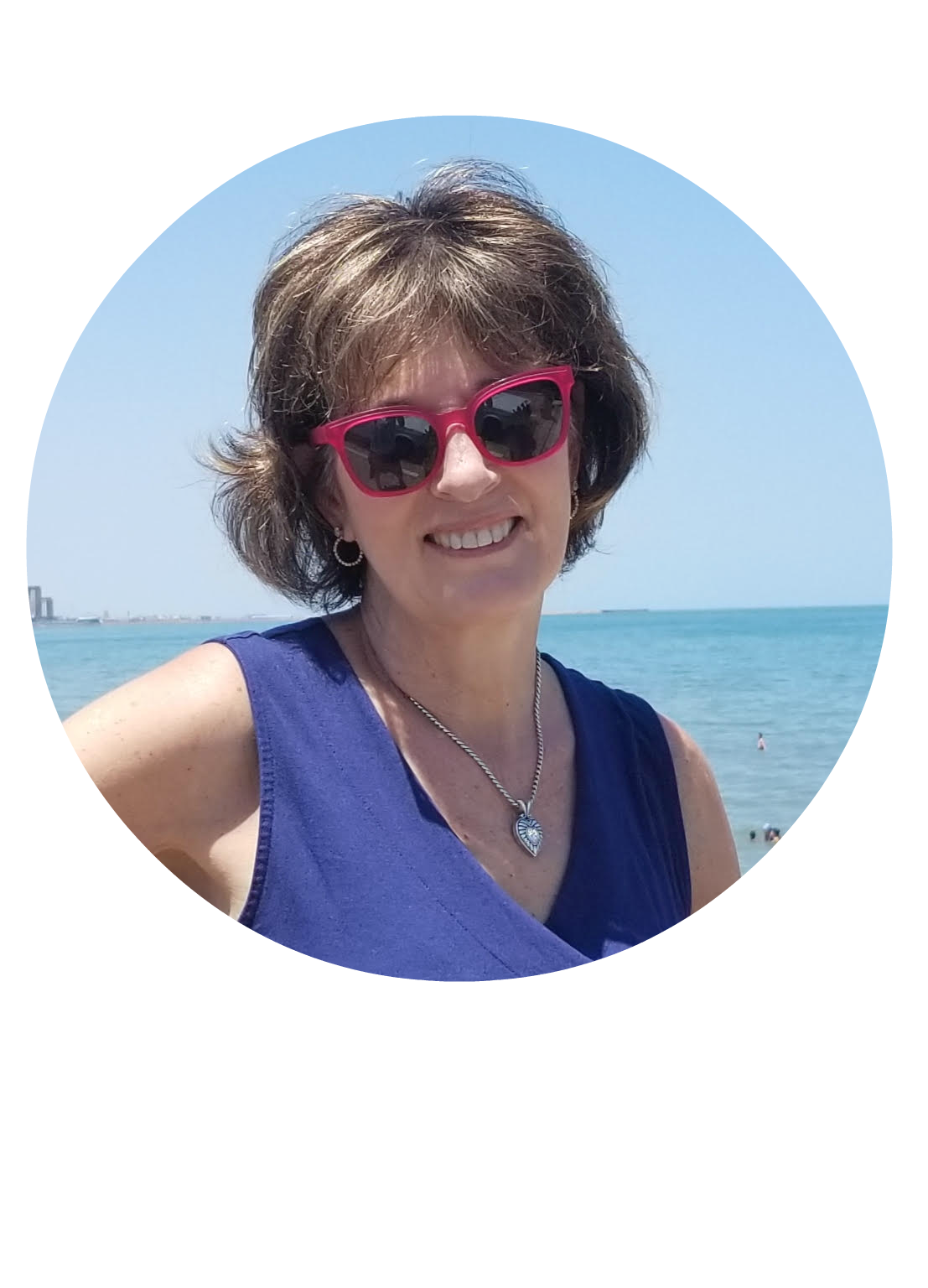 We are all about sharing our love of good food so on the blog you will find easy recipes to enjoy with your family and friends.  We hope to inspire you to host a gathering to create special memories.  Most recipes are step by step so you can feel confident in the kitchen.  Take a look around to find everything from breakfast to dinner and everything in-between!