This post may contain affiliate links. For more information, please visit my disclosure page.
Bourbon honey glazed carrots are easy to make and add a pop of color to this great side dish!  You will love the honey glaze too!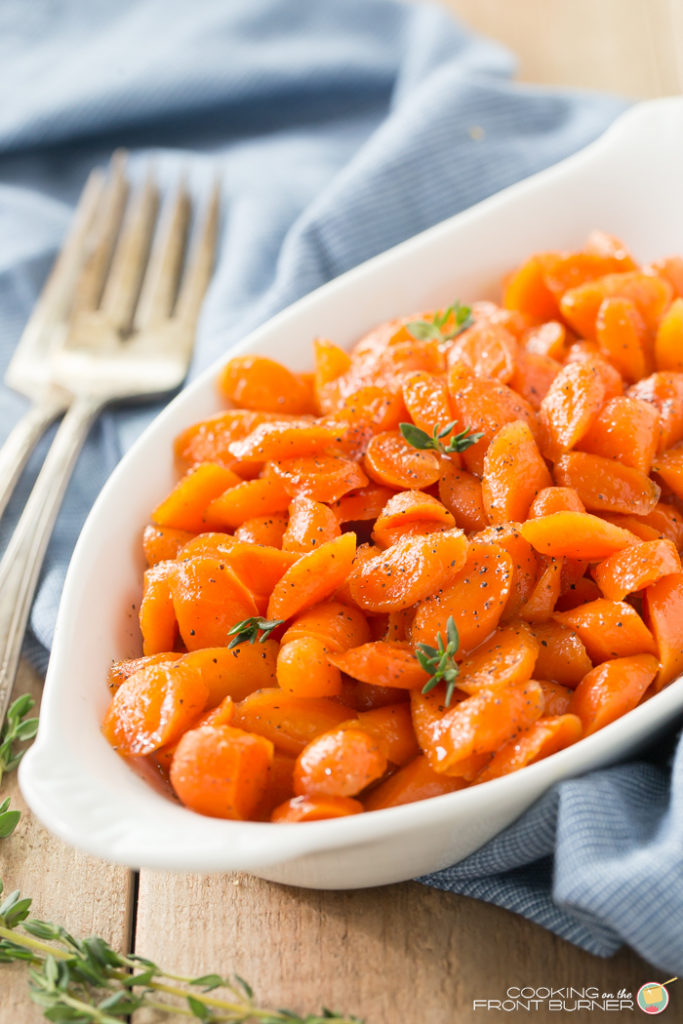 Move over other veggies, there's a new side dish in town that packs a punch and is perfect for the upcoming holidays.  These Bourbon Honey Glazed Carrots are exactly what you need to dress up the table for your feasts.
I think one of the best things about the holidays is having a table full of different side dishes to try.  I love my mashed potatoes, stuffing, cranberries, green bean casserole and now I have these tasty carrots to make room for on my plate.  I might need a bigger plate though.  But what the heck, that's what the holidays are all about good eats.
Glazed carrots add a pop of color and provide a nice touch of sweetness.  Even better is that this dish comes together in under 20 minutes (maybe 15 if your carrots are already peeled!).  Also, carrots are supposed to be good for your eyes, right?  And you will need that extra vitamin A and beta carotene when you tackle those black Friday ads.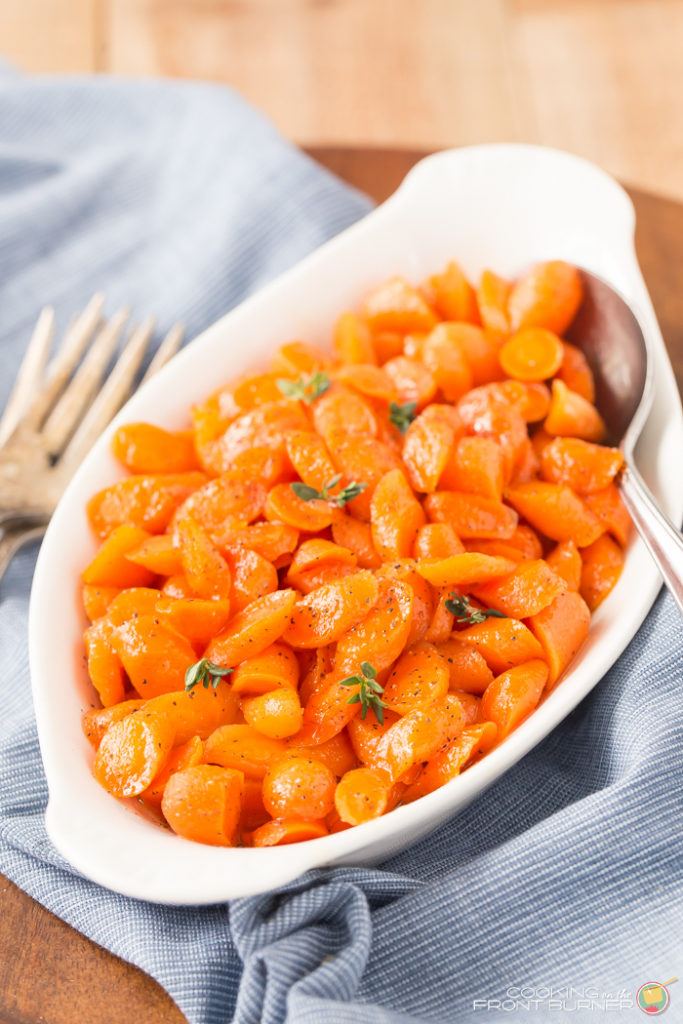 How do you spend your Thanksgiving holiday?  We typically go to my daughters about 90 minutes away – we'll arrive on Wednesday night and then help with the prep on Thursday.  Someone will run out and get the paper (and even sometimes we weigh it -us dorks!).  After the meal which is usually early afternoon, we clean up, relax, have the dessert later then we all start going through the ads.  I'm not much of a black Friday shopper, but I do get some ideas from the ads and then I usually request everyone's list by the end of that weekend.  I like to get my shopping done early if I can.
You'll also love that these bourbon honey glazed carrots can be made in advance, then warmed up when it's time to eat.
Not a fan of bourbon?  Then you could leave it out and use a bit of maple syrup instead.  Those would be super yummy too!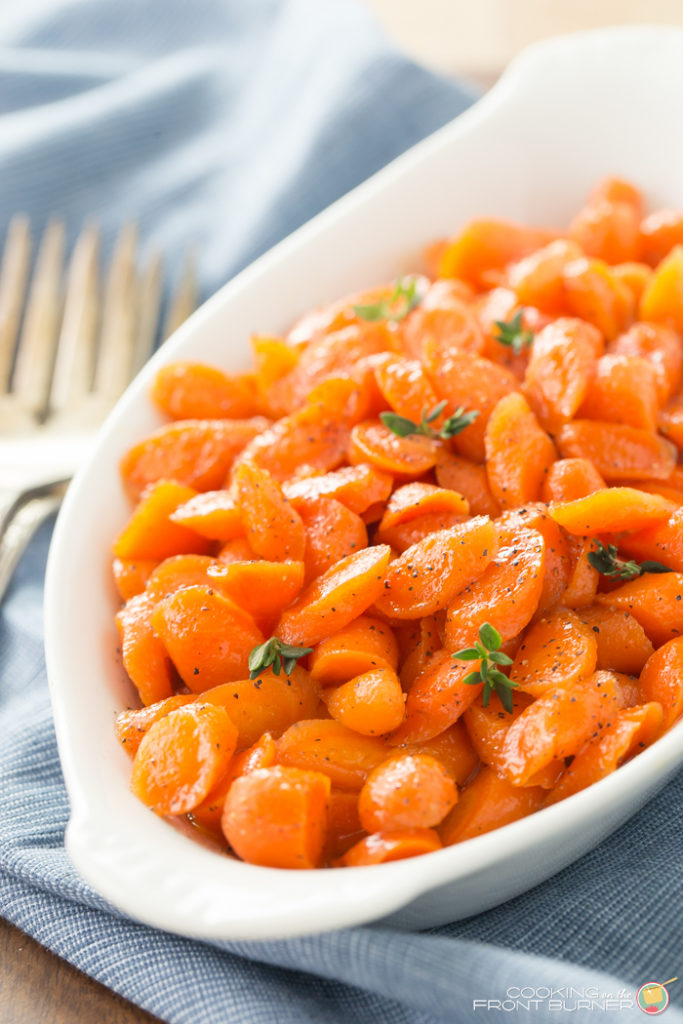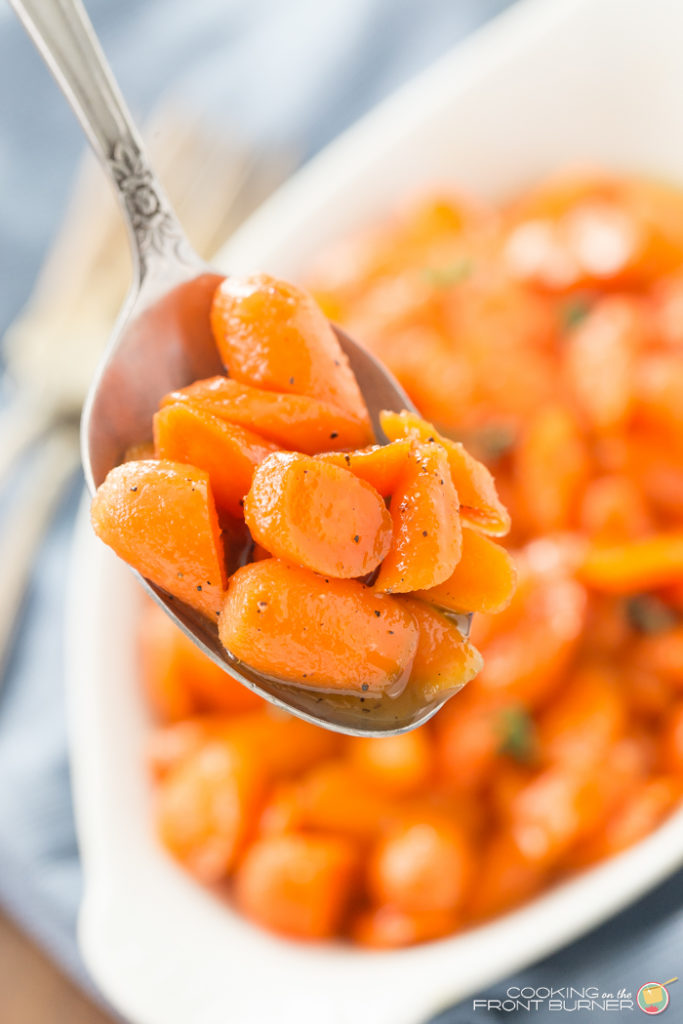 Honey Bourbon Glazed Carrots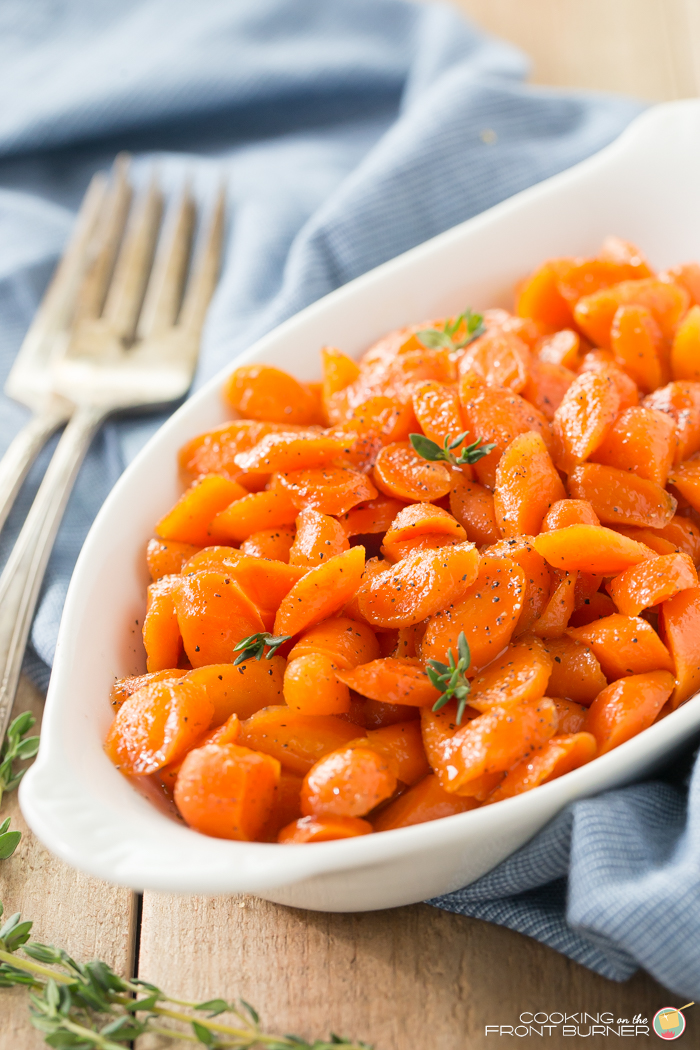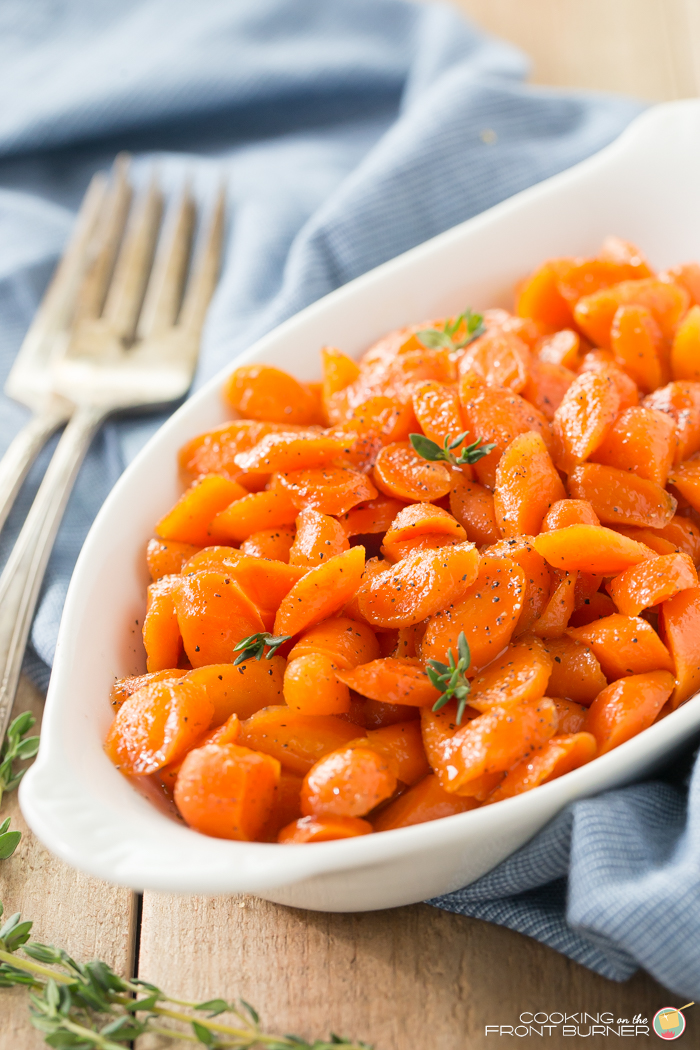 These carrots are perfect for the holidays and so easy to make. You will love the honey glaze too!
Ingredients
1 lb. carrots peeled and cut into 1/4" diagonal slices
2/3 cup water
3 tablespoons butter
3 tablespoons bourbon
3 tablespoons honey
Directions
Combine all ingredients in a heavy large skillet
Cook over medium-high heat until carrots are tender and liquid is reduced to glaze; stir occasionally (about 10 minutes)
Season with salt and pepper
Recipe Notes
Other side dishes you might like – Butternut Squash Cranberries and Crunchy Apple Orange