This post may contain affiliate links. For more information, please visit my disclosure page.
This holiday Chocolate Peppermint Dip is a great snack recipe to have on hand that everyone will love.  It has two kinds of chocolate, mint and salty pretzels for dippers that make a great combo to satisfy that sweet tooth!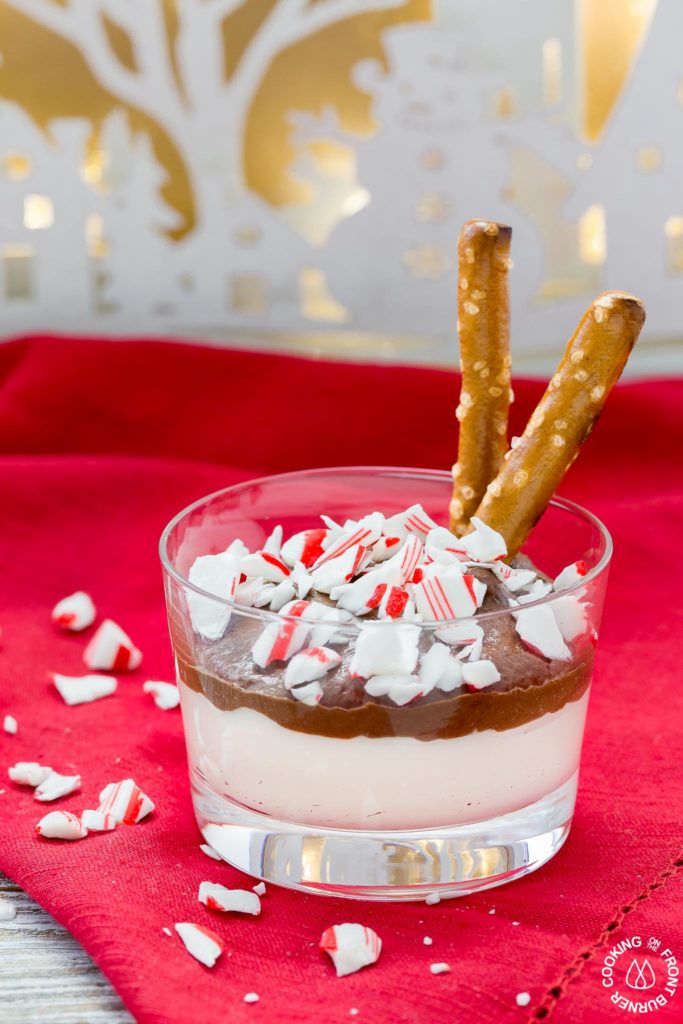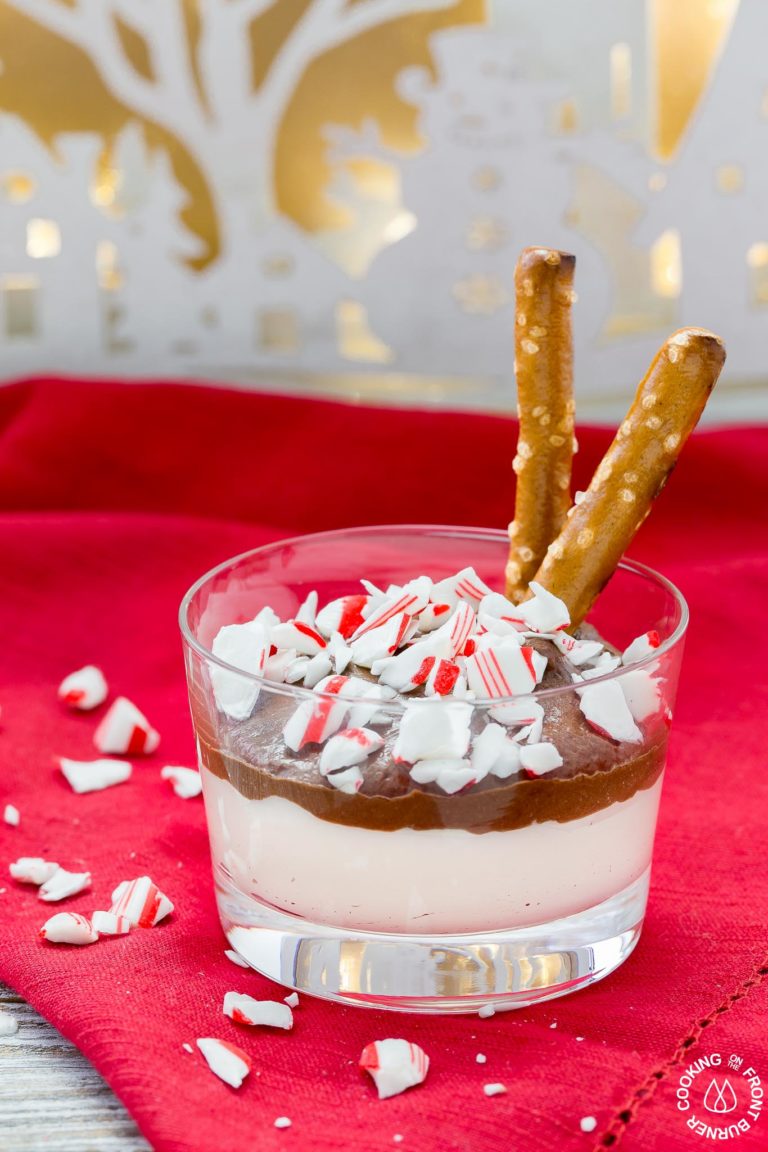 There is something about chocolate and peppermint that is a must have treat during the holidays.  Besides being chocolate, it has the refreshing taste of peppermint that is flavor explosion in your mouth!  Then add in salty pretzels and well, you have a delicious and a bit of indulgent treat that will keep you dipping for a long time.  It's also best to make this chocolate peppermint dip in individual servings so you can double dip all you want so you can stay off the naughty list.  You don't want that Elf giving you a bad report 🙂
This dip is best served when it is made so it stays nice and creamy but if you must refrigerate it, then no worries because you will have an entirely different dessert that also tastes fantastic.  The texture becomes more like a cheesecake and can be eaten with a spoon.  I have to say in our house, we enjoyed it both ways.  This dip also only has five ingredients and comes together quick.  While we loved the crushed candies on top, I think next time I would add some finely crushed candies to both the white chocolate and dark chocolate but I'm a peppermint person!
Last year I made this White Chocolate Peppermint Popcorn snack that tastes great and would make a fun hostess gift (if you can resist not eating it all yourself!)  and last week I made a Christmas Bark recipe.  If you have any favorite snack recipes, be sure to let me know.  I'm always looking for new ones to try.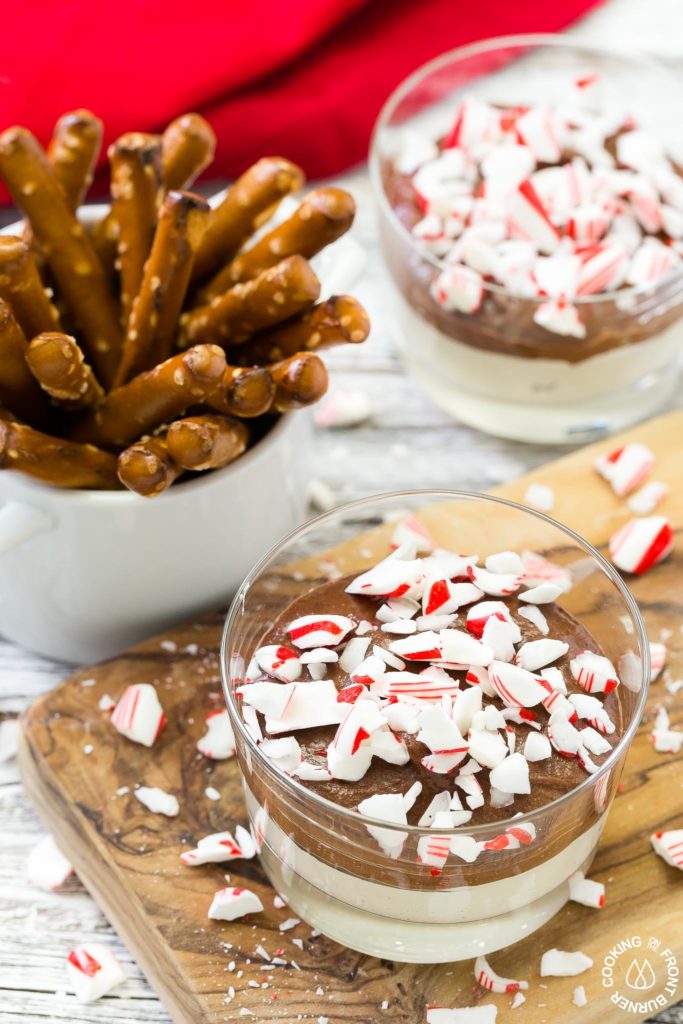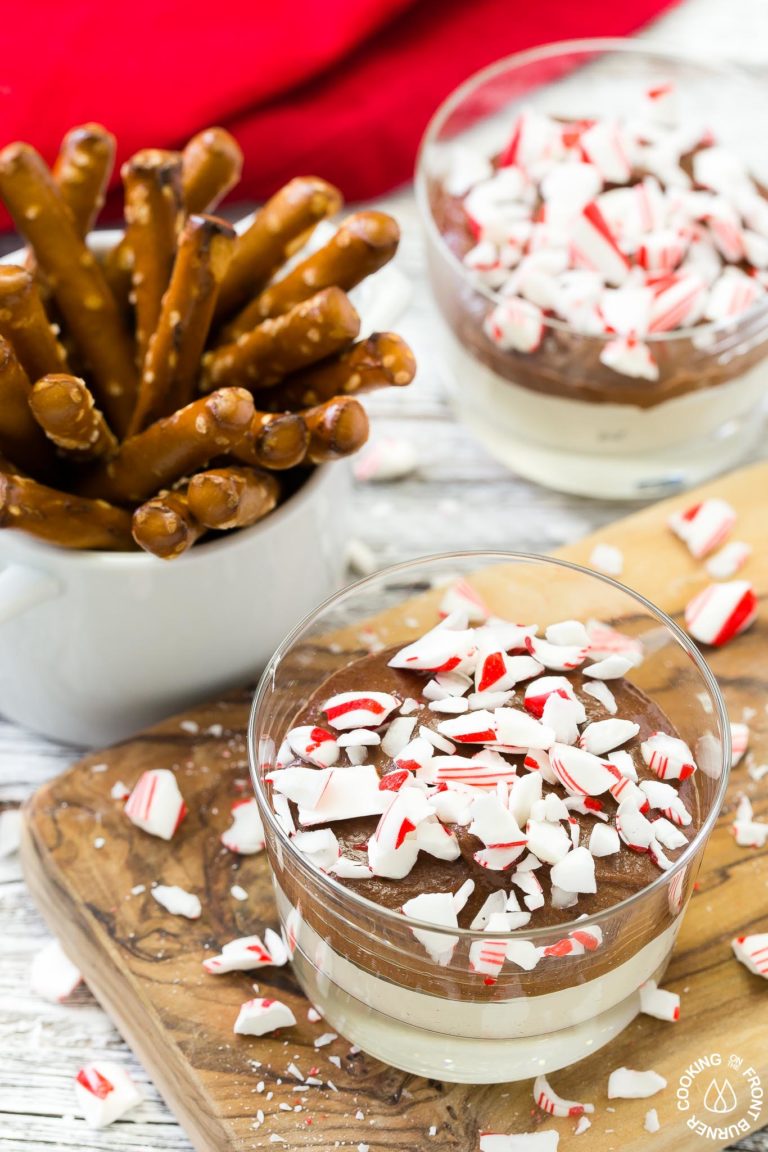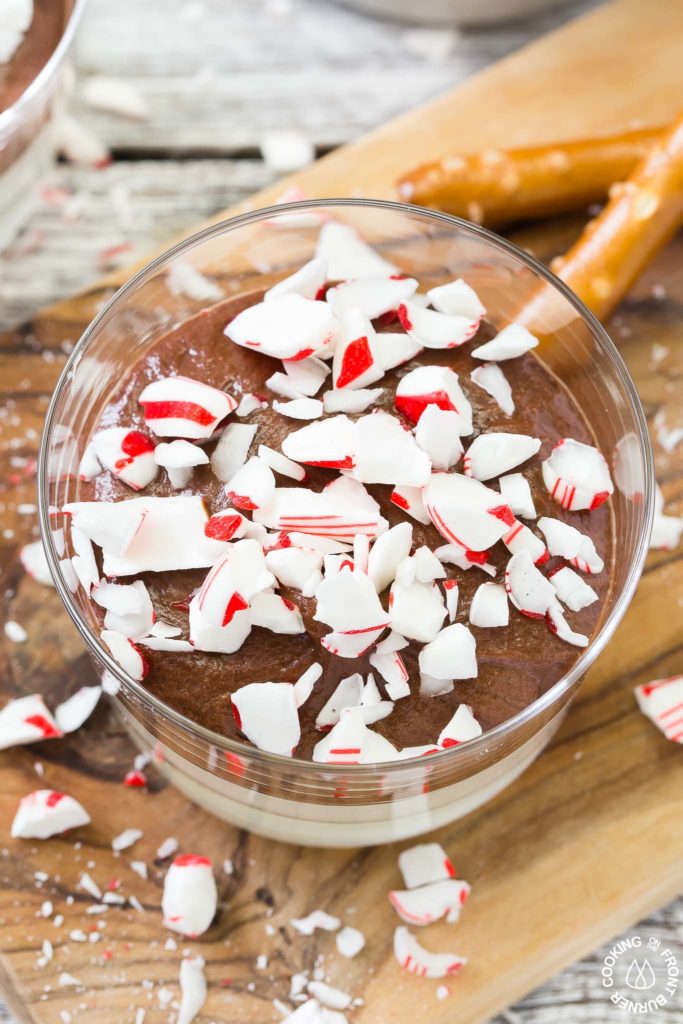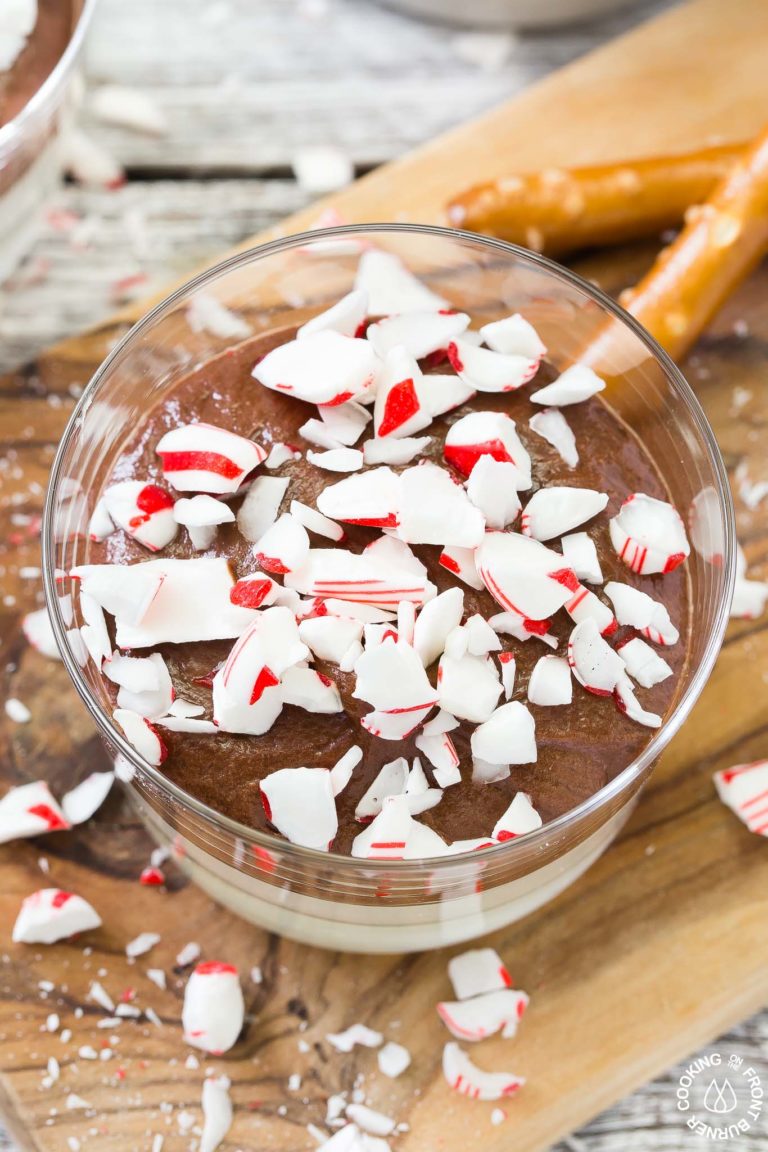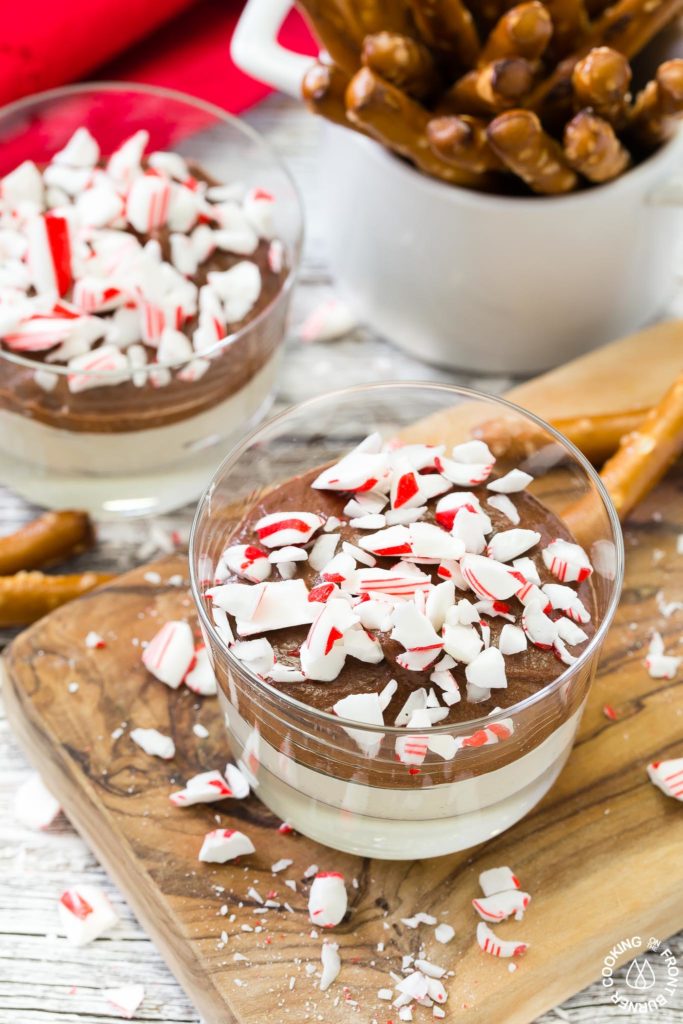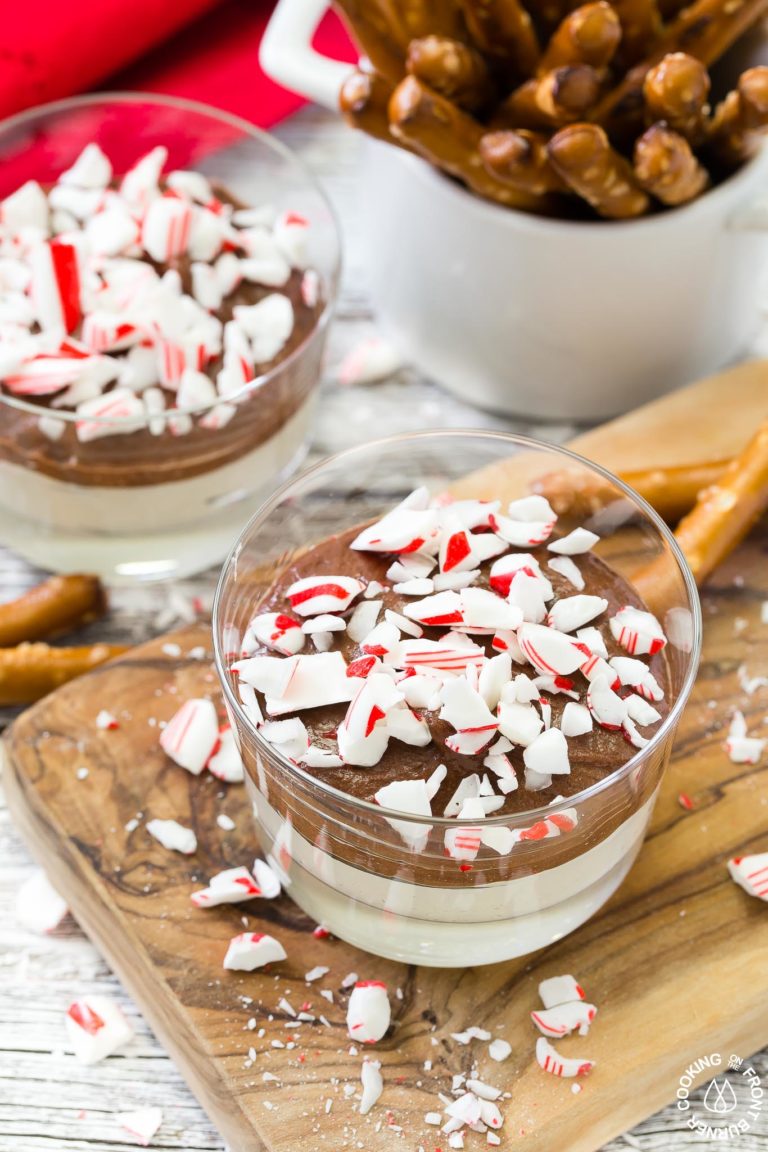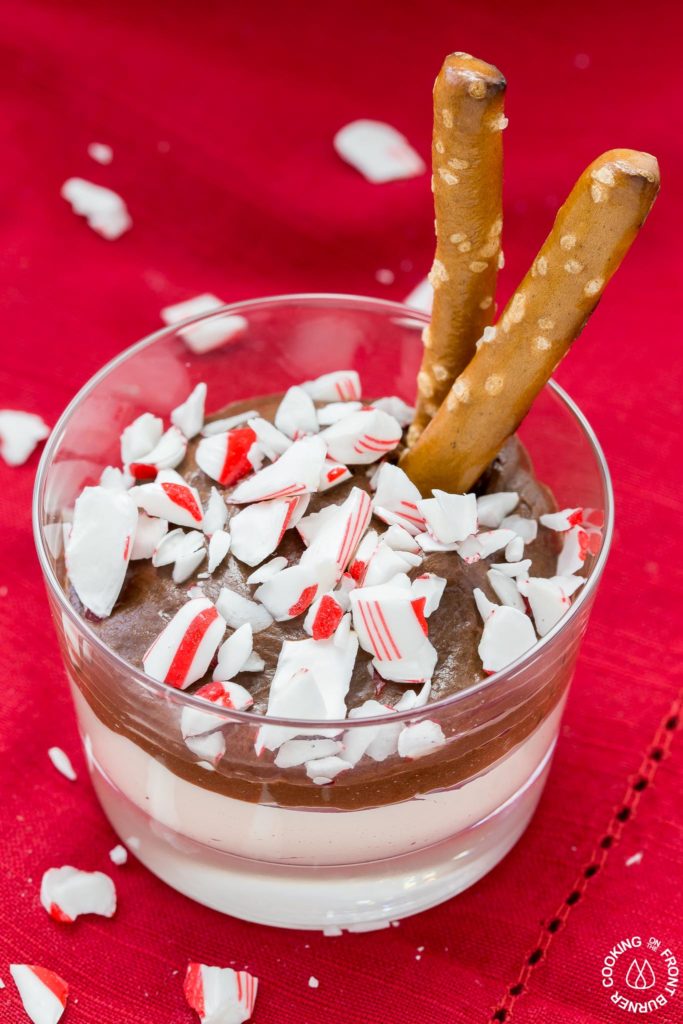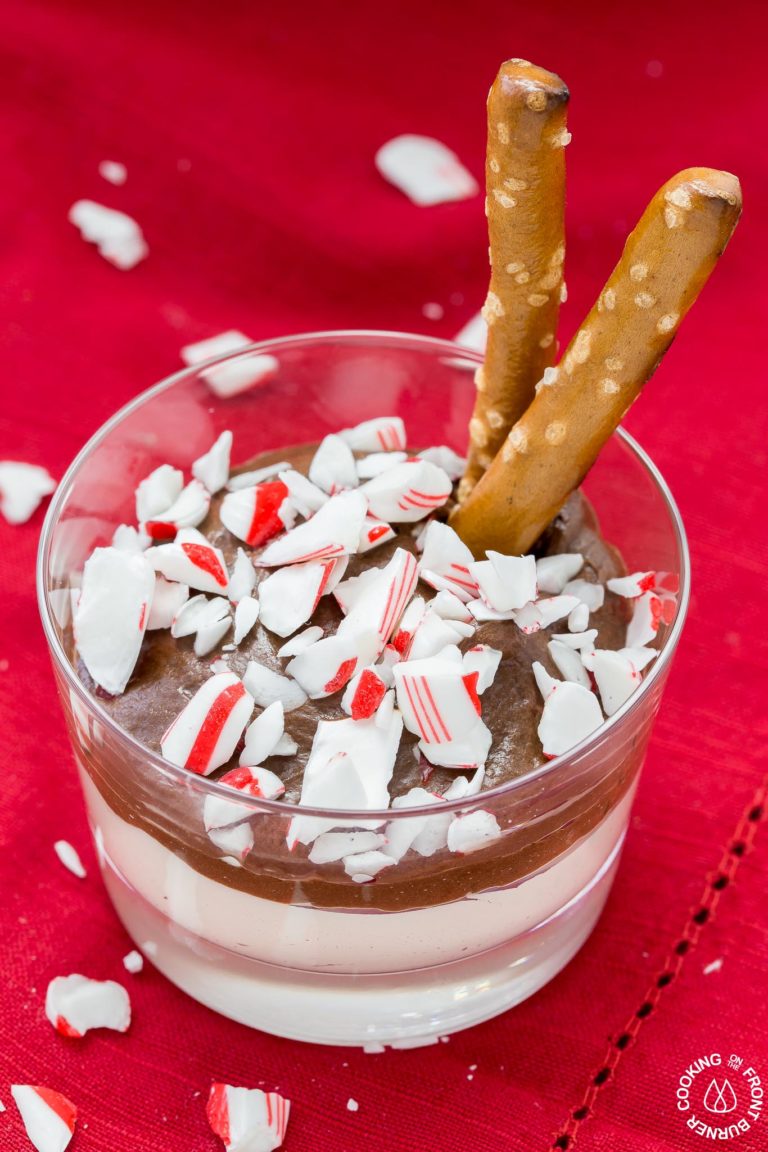 I was inspired to make this recipe from Cravings of a Lunatic.
Chocolate Peppermint Dip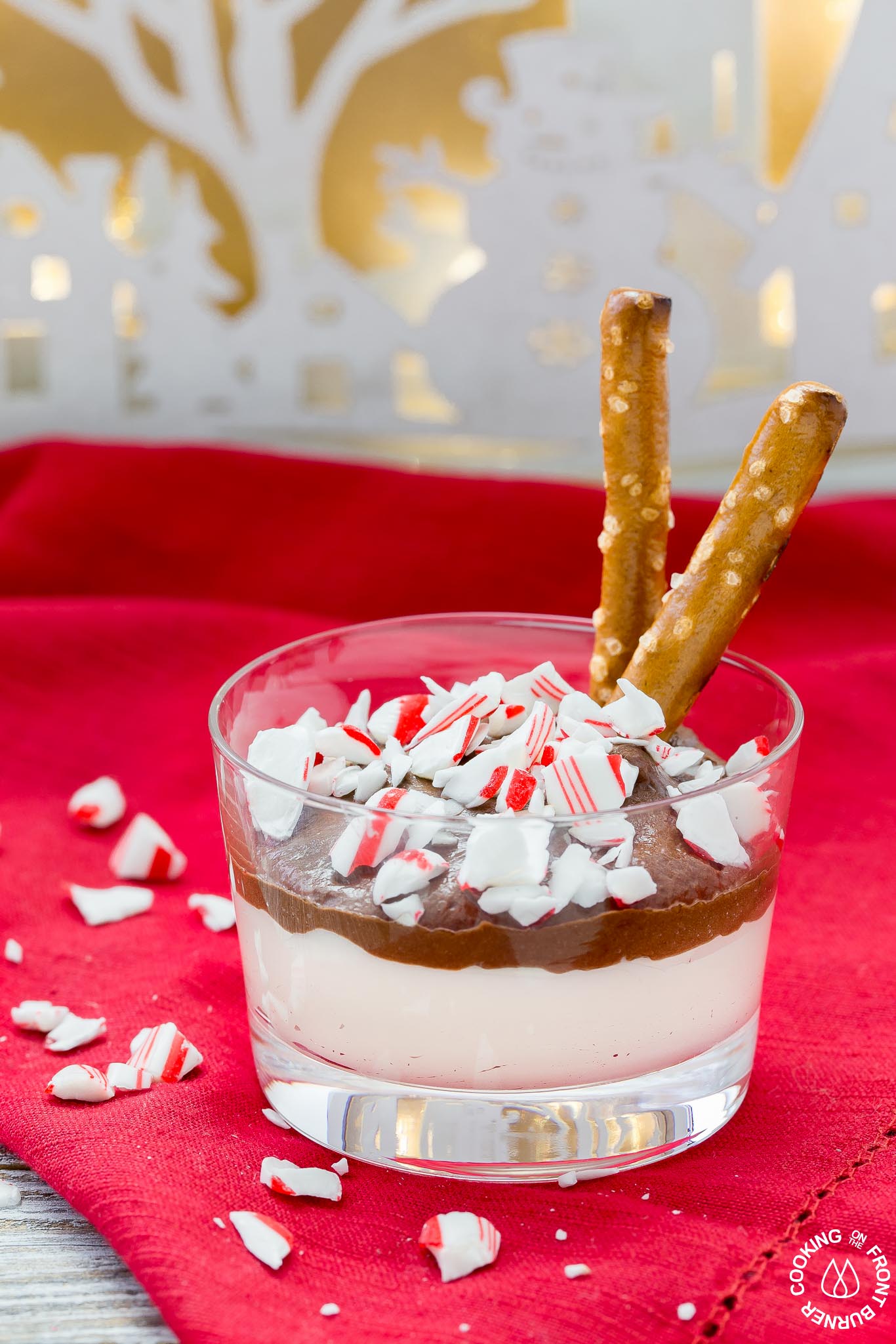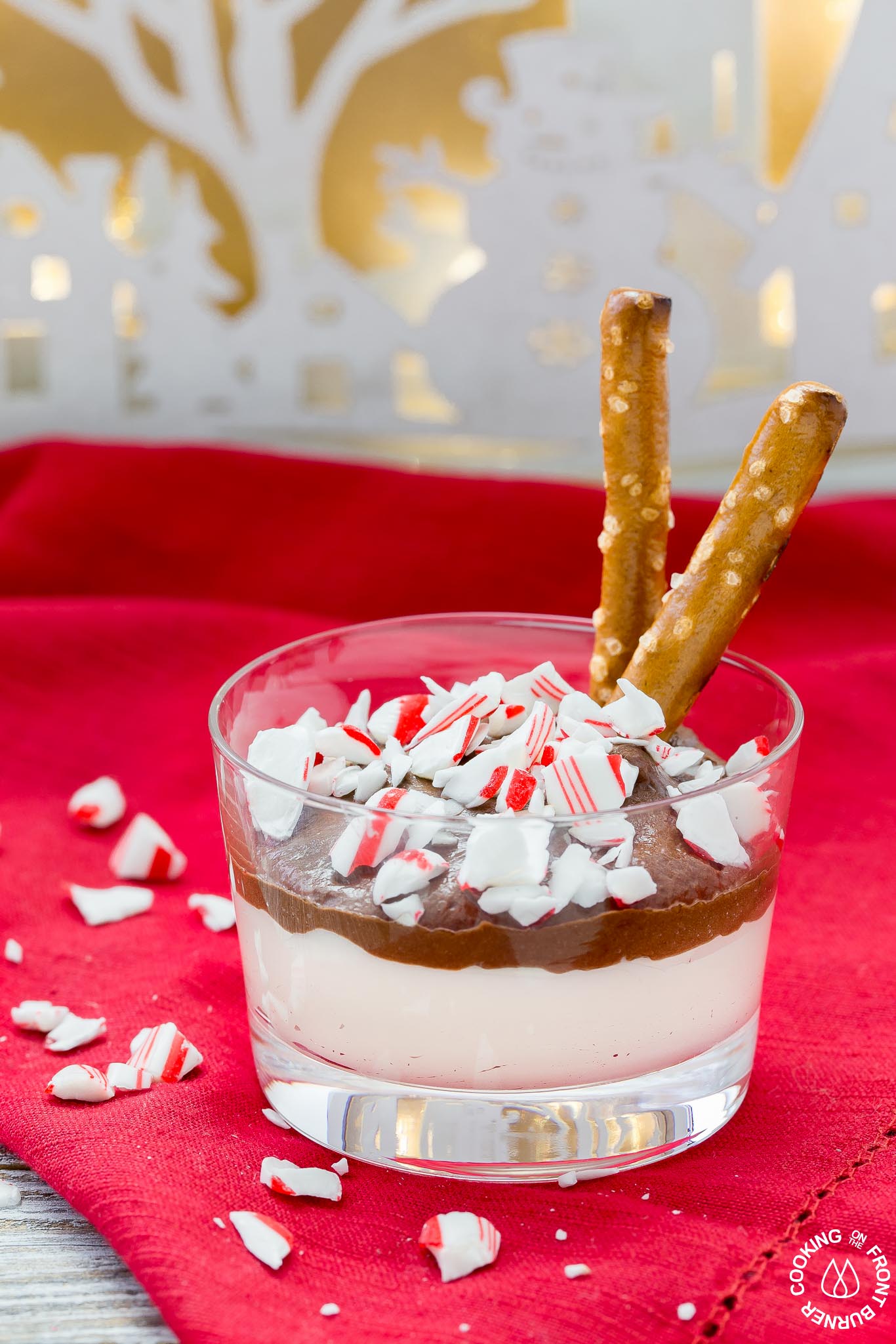 Feel free to double dip in these individual containers of Chocolate Peppermint Dip!
Ingredients
3 oz. white chocolate
3 oz. dark chocolate
4 oz. cream cheese, softened
4 oz. marshmallow fluff
3 candy canes, crushed
Pretzels for dippers
Directions
Put 2" water in two small saucepans on your stove and turn to medium heat
When it comes to a boil, place a heat proof bowl on top (making sure it does not touch the water)
In one bowl place the white chocolate and the other the dark chocolate
Stir until they are both melted and smooth then remove and allow to cool for about 7 minutes
Place the cream cheese in a bowl and whip until it is really smooth and creamy
Add the fluff and whip again until smooth
Divide the mixture evenly in two bowls then to one add the white chocolate and the other the dark chocolate.
Stir each mixture with a spoon until completely mixed
Spoon white and dark chocolate into small bowls (as shown) and top with crushed candy canes
Serve with pretzel dippers or cookies
Recipe Notes
You may substitute milk chocolate for the dark if desired