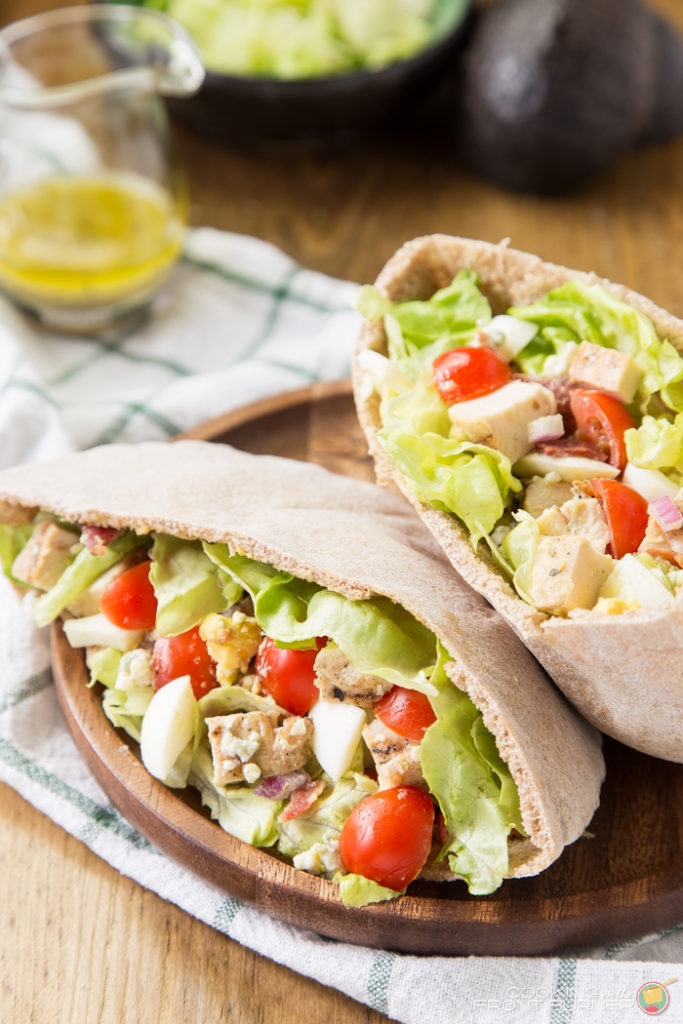 One of my favorite salads to order out is a Cobb Salad.  I love all the chopped veggies with the chicken and tangy bleu cheese.  It's a flavor explosion in my mouth.  So I was thinking why not turn it into a tasty sandwich, so today I'm sharing this Cobb Salad Pita Pocket.  It has all the same ingredients and it makes a great lunch idea!
Since this was a sandwich and not a salad, a light vinaigrette dressing was perfect – just enough to give it some flavor but not take over the chopped ingredients. The vinaigrette would also be good on other salads as well.
If you aren't a fan of sandwiches, then just take all these yummy ingredients and turn into a salad – either way you can't go wrong!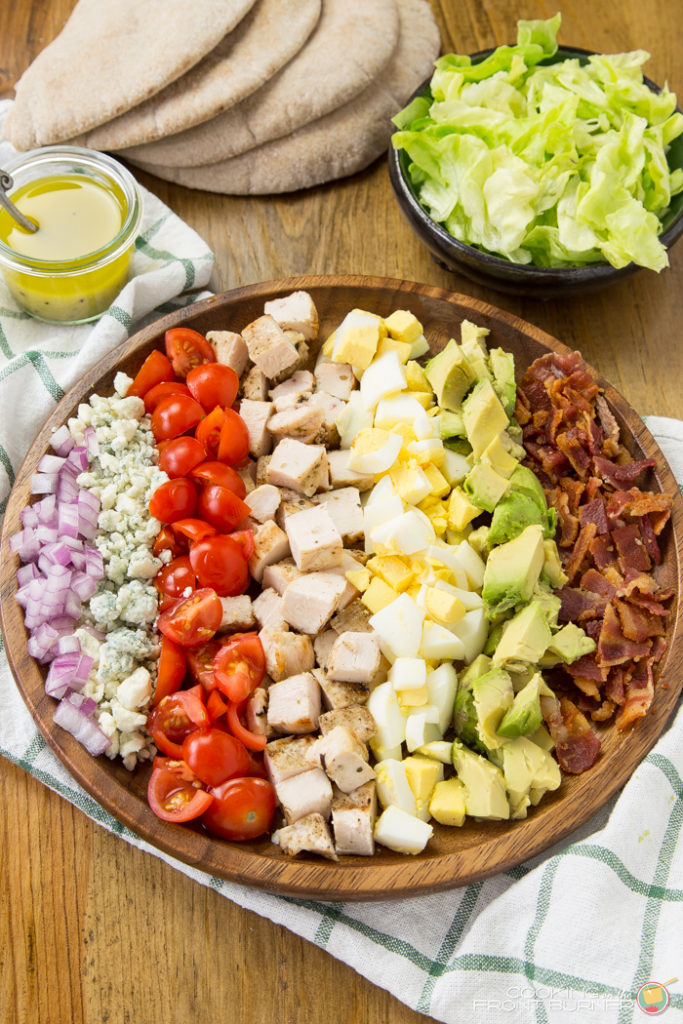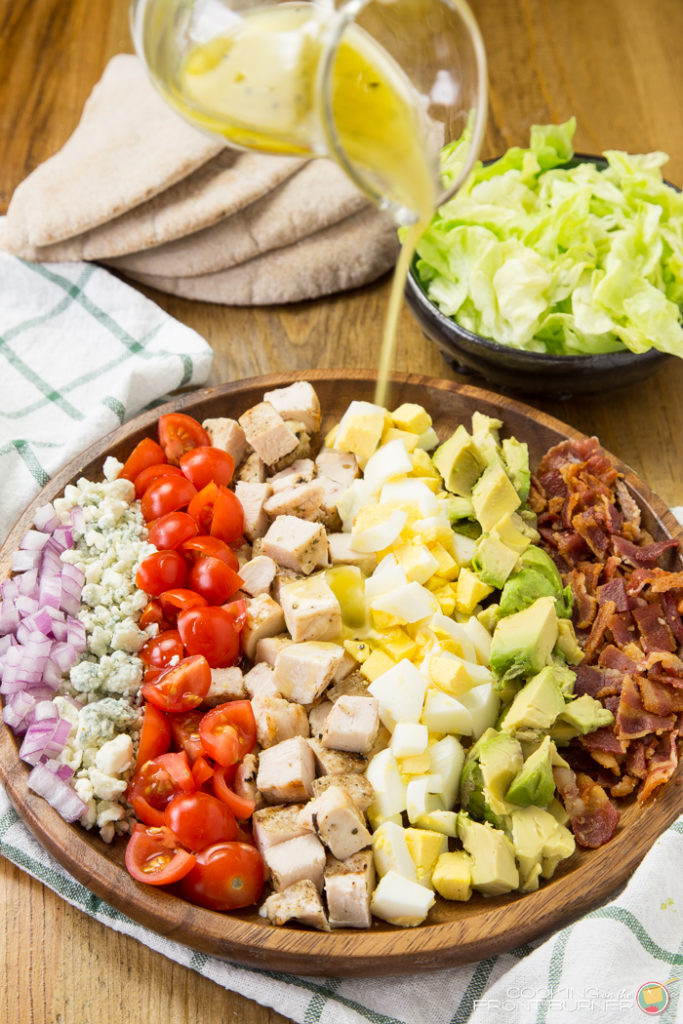 Enjoy!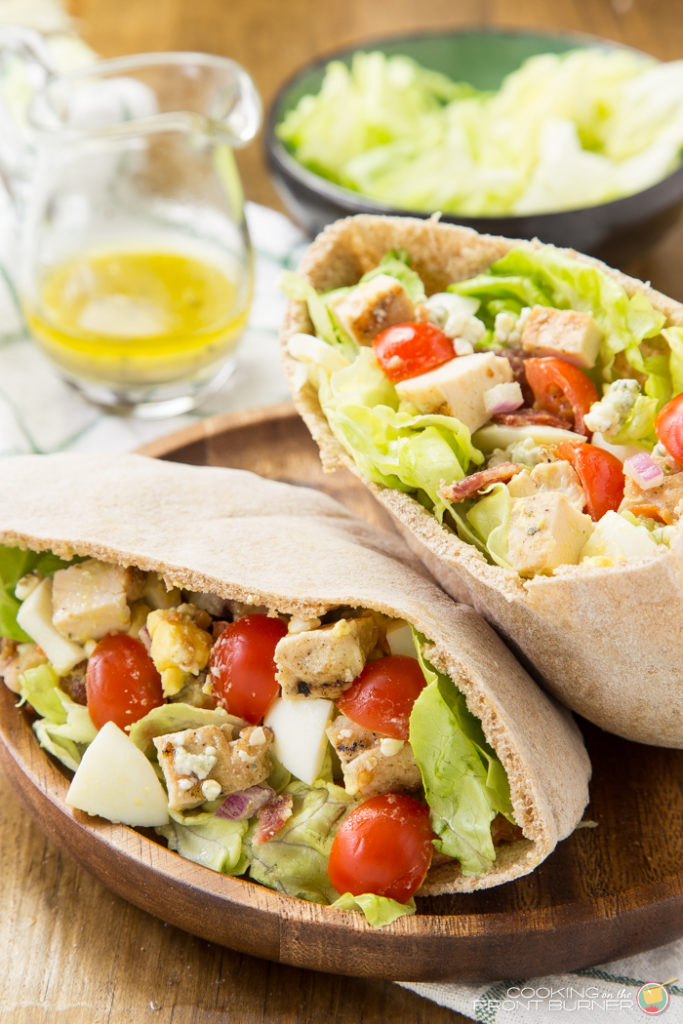 Cobb Salad Pita Pocket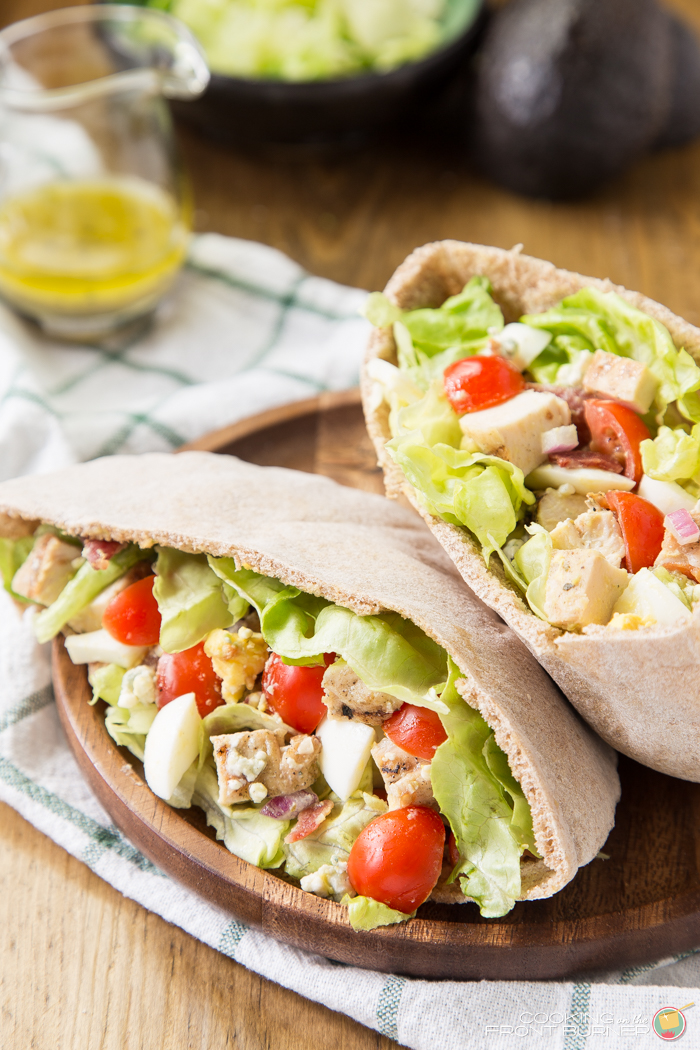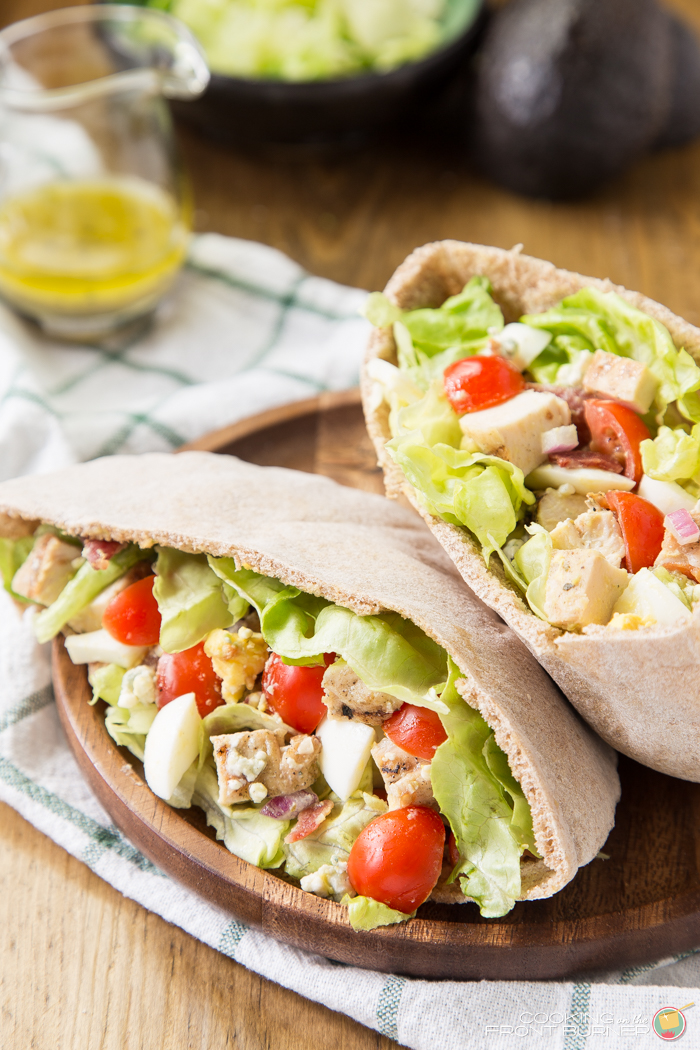 Your favorite salad in pita bread!
Ingredients
4 tablespoons olive oil
1 1/2 teaspoons champagne (or white) vinegar
1 teaspoon honey
1 teaspoon Dijon mustard
1/2 teaspoon salt
1/2 teaspoon black pepper
1 1/2 cups cubed cooked chicken
1 avocado diced
1/2 cup diced cherry tomatoes
4 slices of bacon cooked and crumbled
1/2 cup crumbled blue cheese
2 hard boiled eggs chopped
1/4 cup diced red onion
1-2 cups chopped butter lettuce
Pita bread
Directions
In a small bowl combine the olive oil, vinegar, honey, mustard, salt and pepper.
In a medium bowl combine the remaining ingredients except for the lettuce.
Gently combine and drizzle with the dressing.
Place lettuce in pita pockets and add salad mixture
Serve immediately
Recipe Notes
Another pita sandwich you might enjoy: