Top of the morning to you with these easy Irish Soda Bread.  Easy to make and the taste is amazing!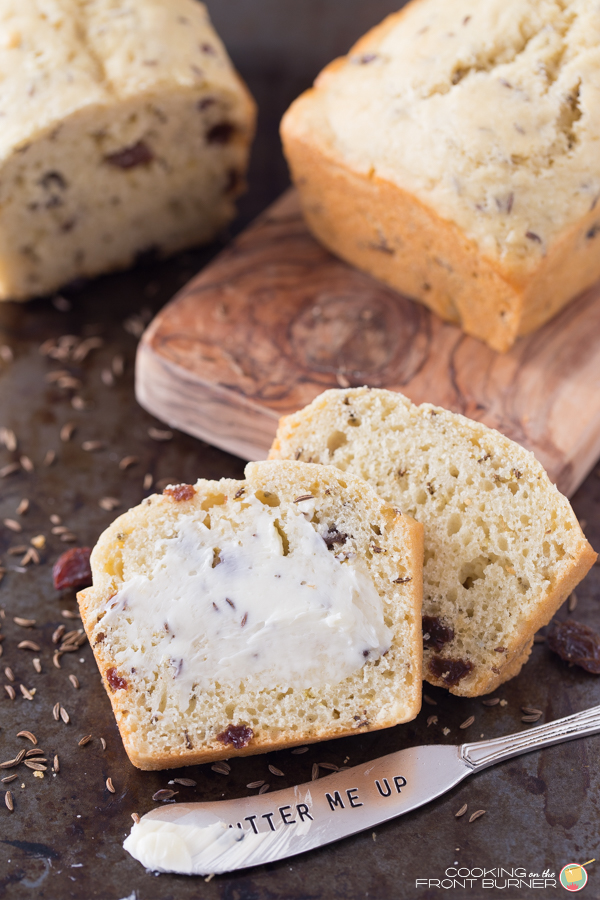 Get your Irish on with this easy Irish Soda Bread.  Nope I'm not Irish – not even one little bit but that doesn't mean I can't enjoy some of the tasty foods this time of year.  I'm all for Irish stew, pasties, potatoes of all kinds, Guinness, Bailey's Irish Cream, Irish coffee and even McDonald's shamrock shakes (do they count?  I hope so!)  I do pass on corned beef/hash and bangers/mash though.  And I'm definitely having a few slices of this soda bread.  In fact, I ate about 3 when I was taking pictures…. and I wonder why I can't loose any weight.  Oh well, I be better tomorrow – or at least TRY!
You might have noticed that I called it Steph's.  She's a good friend of mine and happens to be married to someone who is Irish.  So I knew I was in good hands when I was looking for an authentic recipe.   Seriously, this is so easy to make and I love the amount of sweetness (not overly), raisins and caraway seeds.  It's a perfect treat to have with your morning coffee or as a snack any time.  These also freeze well, so double your batch, make 4 mini loaves and keep a few in the freezer on hand.
As I mentioned before, one of the perks the DIY Guy has is when I'm working on recipes during the week on my day off like today.  I had just finished my shoot and decided to surprise him with an afternoon treat.  His face lit up when I walked in and then asked why there was a bottle of vanilla vodka on the kitchen counter… Stayed tuned for that recipe soon and no, he doesn't get to sample the cocktails during work time 🙂  Those are all for me!
Here's a sneak peek link!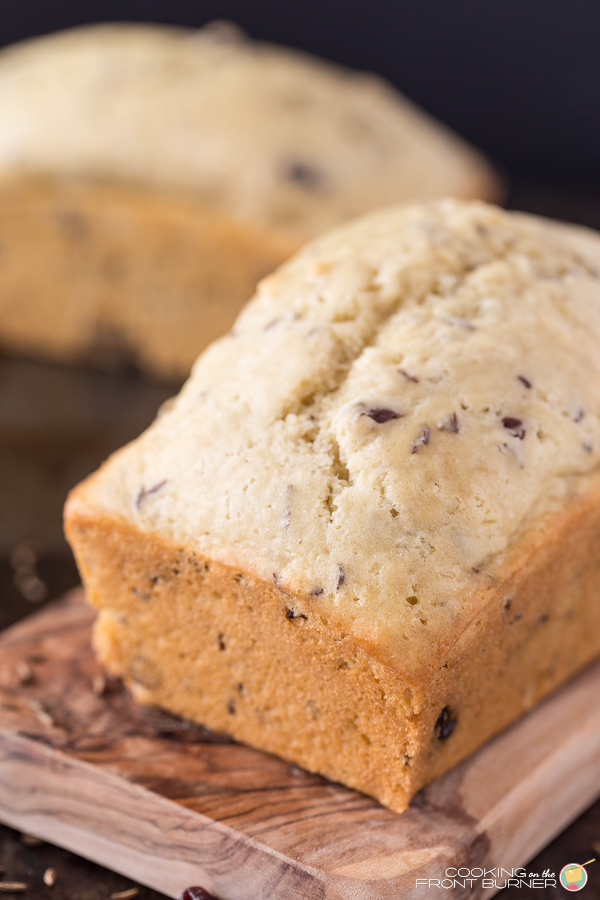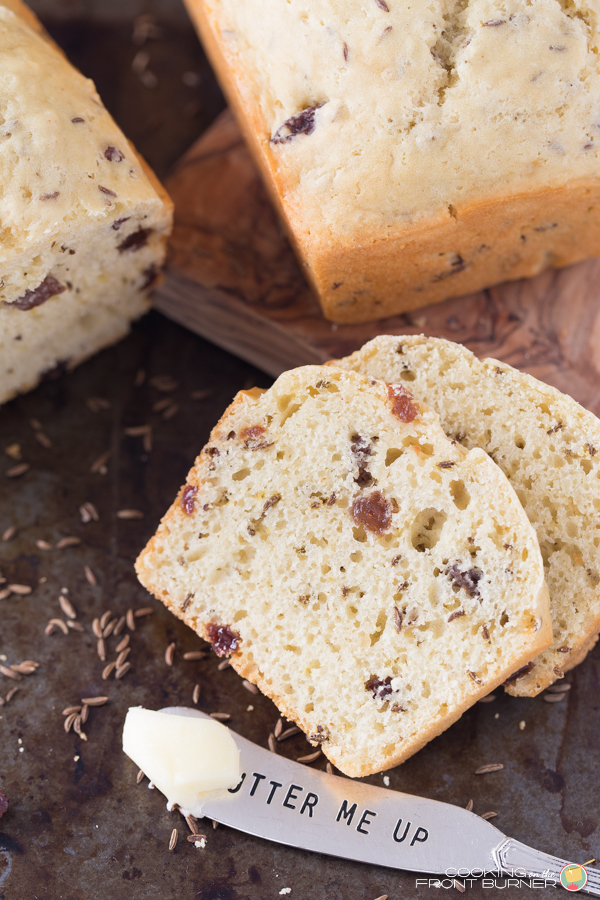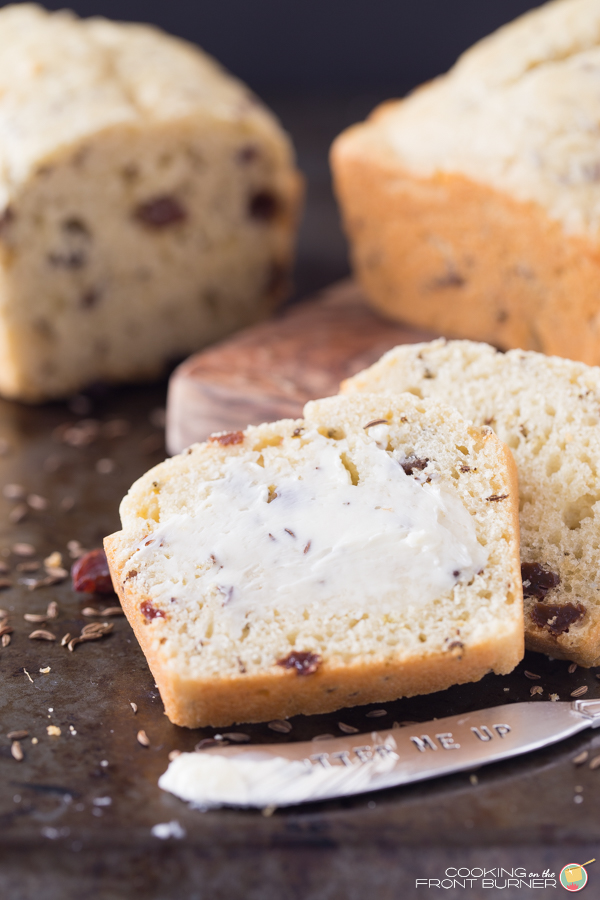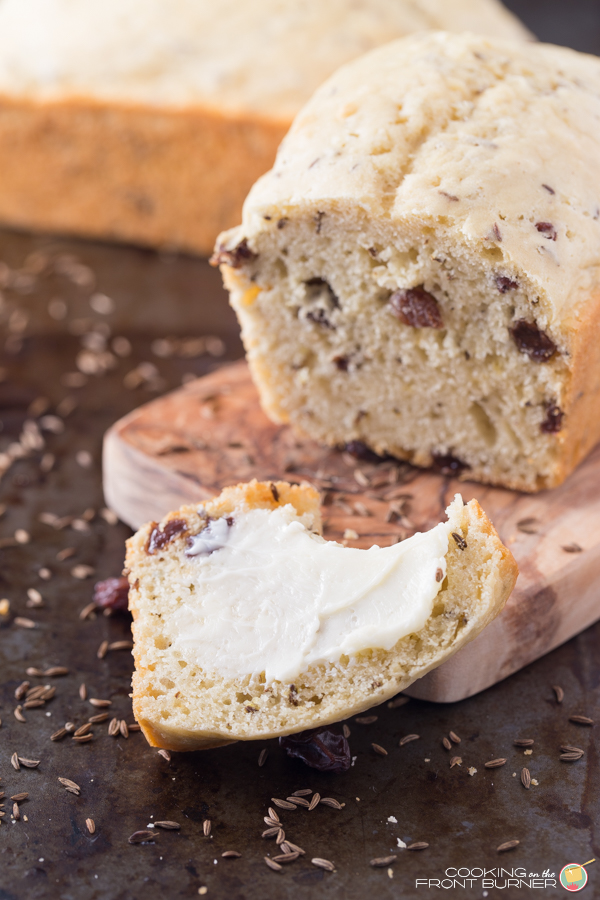 Irish Soda Bread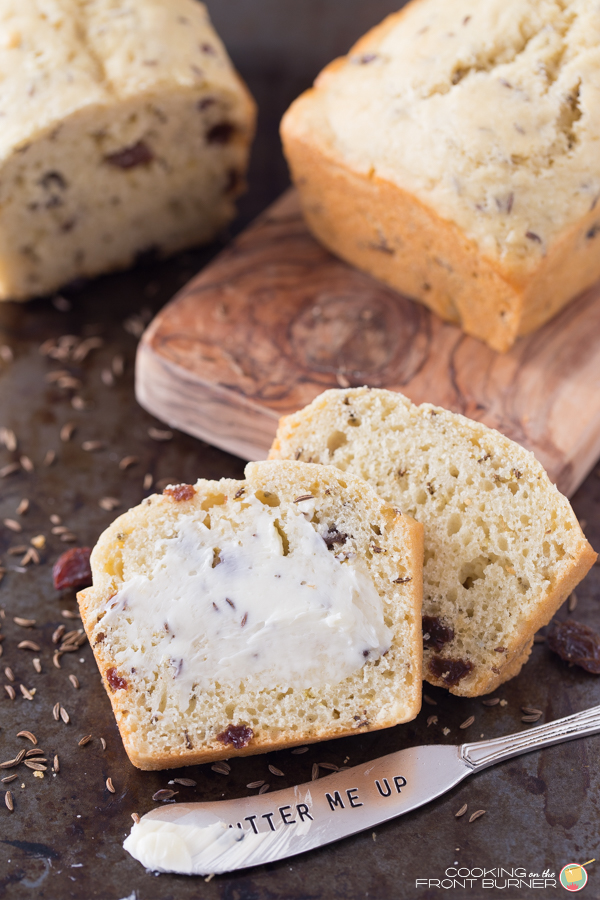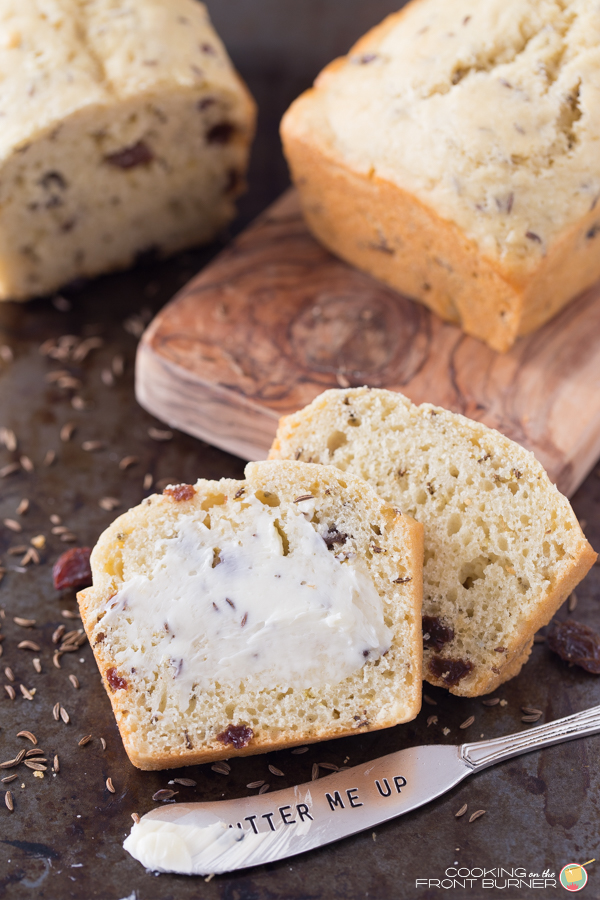 Top of the morning to you! Enjoy this Irish Soda bread that is easy to make.
Ingredients
2 tablespoons butter melted
1 cup buttermilk
1 egg
2 cups flour
1/3 cup sugar
1/4 teaspoon salt
1/2 teaspoon baking soda
1 teaspoon baking powder
1/2 cup raisins
1 1/2 teaspoons caraway seeds
Directions
Preheat oven to 300 then grease one large loaf pan or 2 mini ones
In a small bowl combine the butter, buttermilk and egg
In a large bowl combine the flour, sugar, salt, baking soda, and baking powder then make a well
Add in the wet ingredients and stir until just about combined then add the raisins and caraway seeds and mix well
Divide in the two small pans or place mixture in the large
Bake for about 50-55 minutes for 2 small or 80-90 minutes for large
Toothpick should come out clean
Recipe Notes