These Chocolate Rum Truffles would make a great holiday gift and are easy to make.  One recipe makes three different kinds.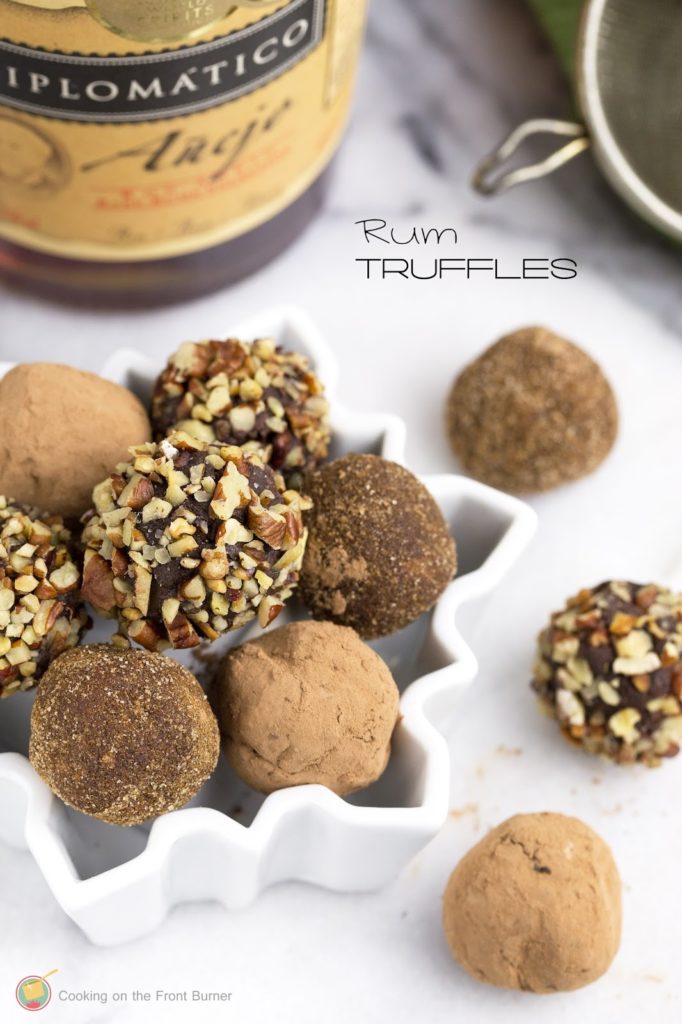 Happy Holidays!  Today I'm sharing a sweet treat you can have on hand, give to family/friends or would make a great hostess gift.  These Chocolate Rum Truffles are a bite sized treat full chocolate flavor and a hint of rum.
I know this time of year it is all about the cookies.  Nothing wrong with that, cookies are great but making truffles is really easy to do and make a great addition to your holiday platters!  So when I was asked to create a recipe using Diplomatico Rum and spices from Simply Organic, I was eager to give it a try.
Making these reminded me of my mom… back in the day she made rum balls and they were quite a bit more potent than this truffle recipe I'm sharing with you today.  Anyone else remember those?  I think they were a holiday staple in the 60's!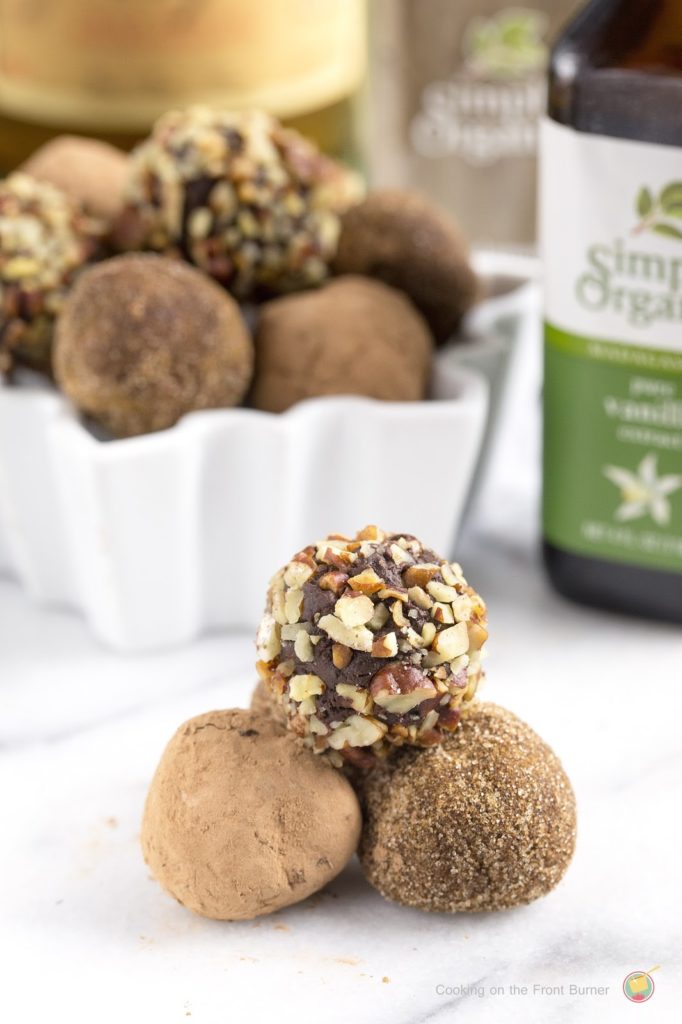 And if you are like me, you don't mind getting your hands into stuff! I make homemade pasta with my hands just like my grandmother did and these were a LOT less messier to do.  Just place a small scoop in your hand and roll… I placed the ball into the bowl with either the pecans, cinnamon sugar or cocoa powder and just moved the bowl around until they were coated.  Easy!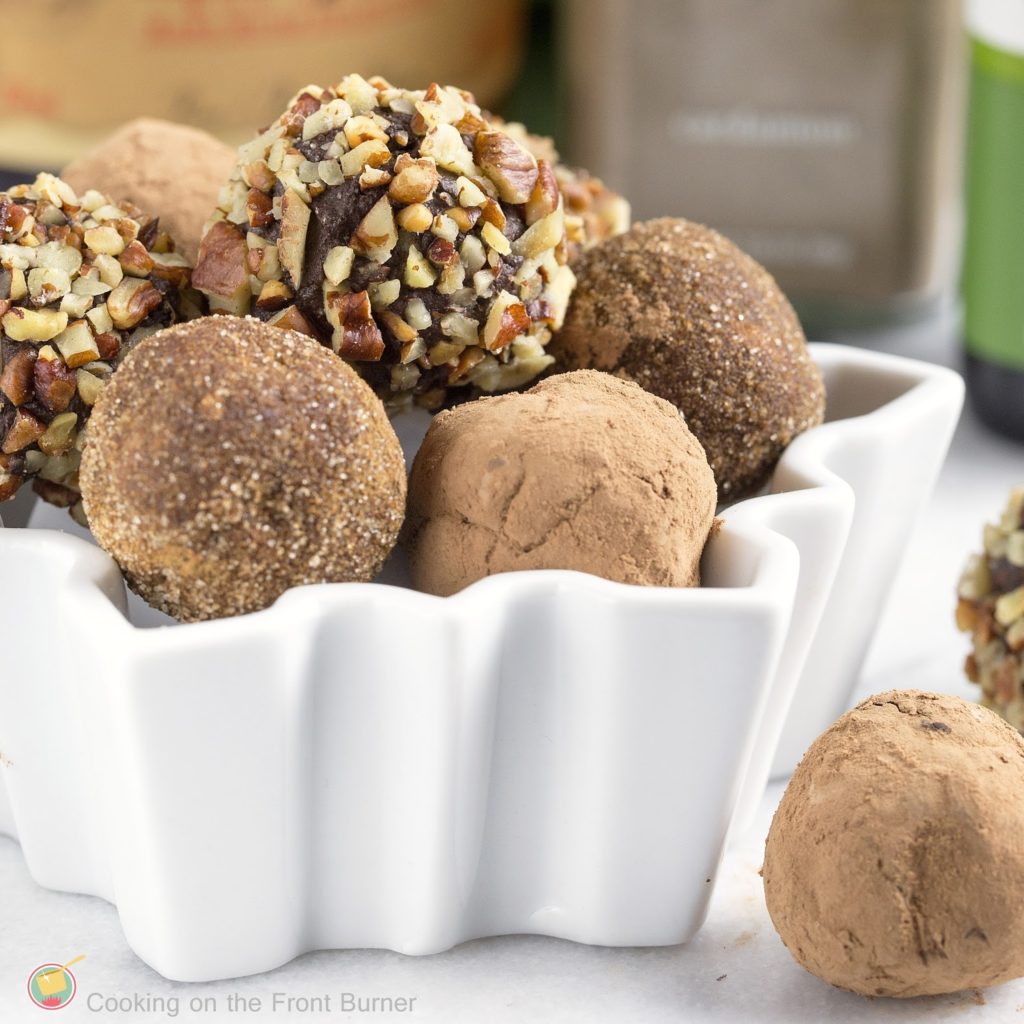 Enjoy the holiday and make yourself a batch of these tasty treats!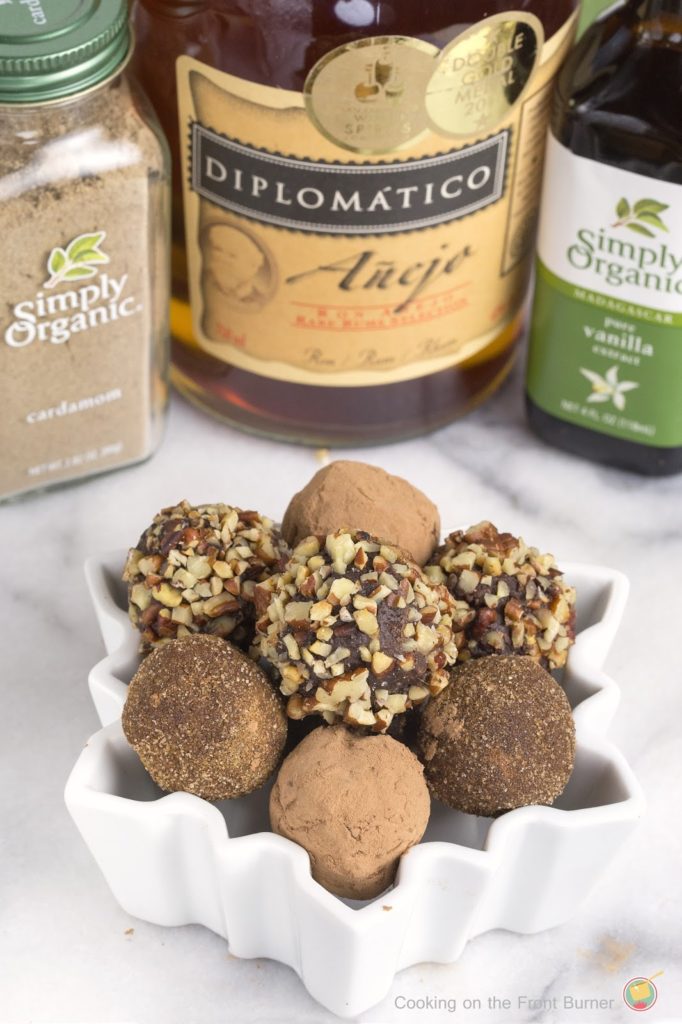 Chocolate Rum Truffles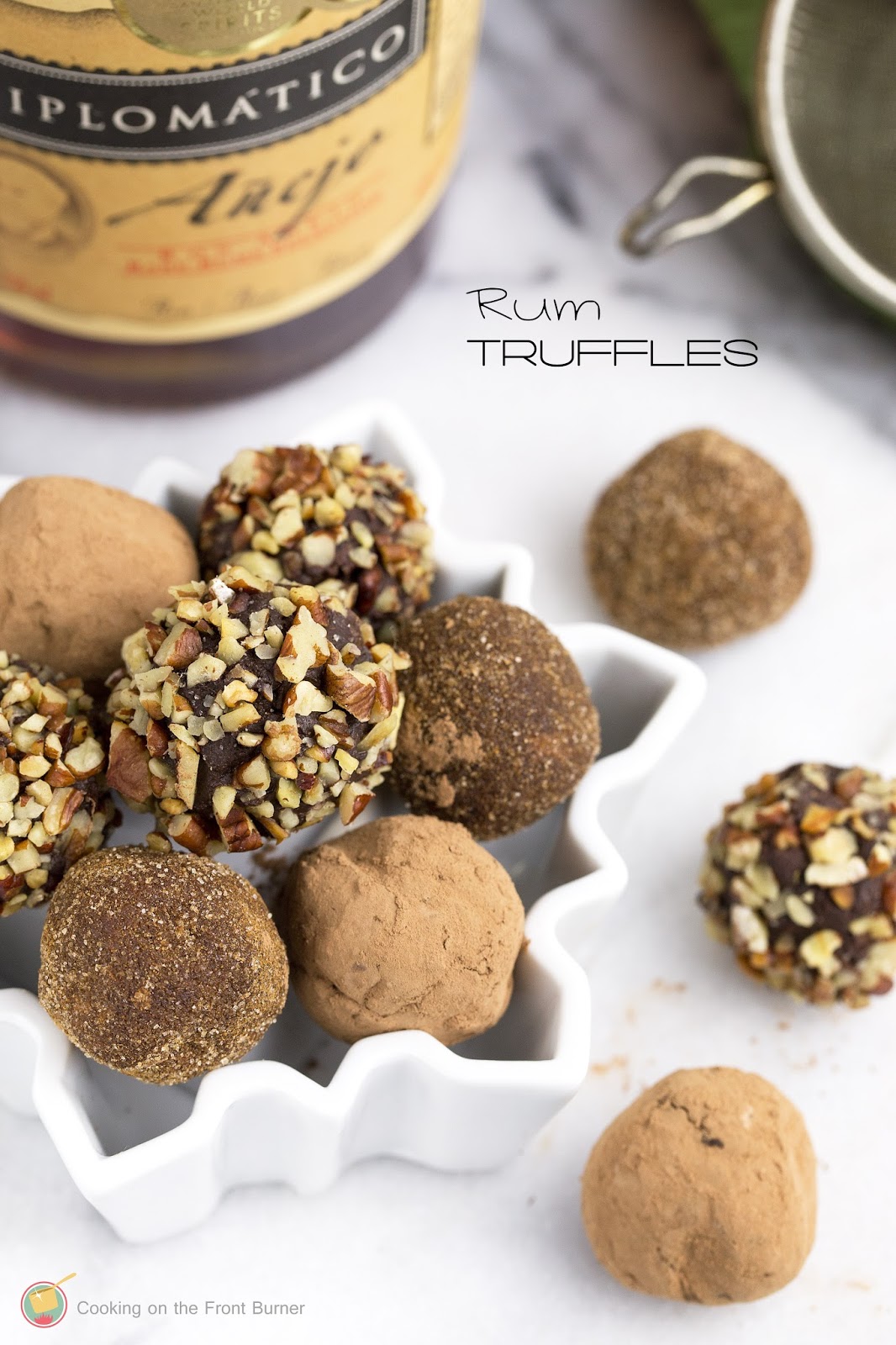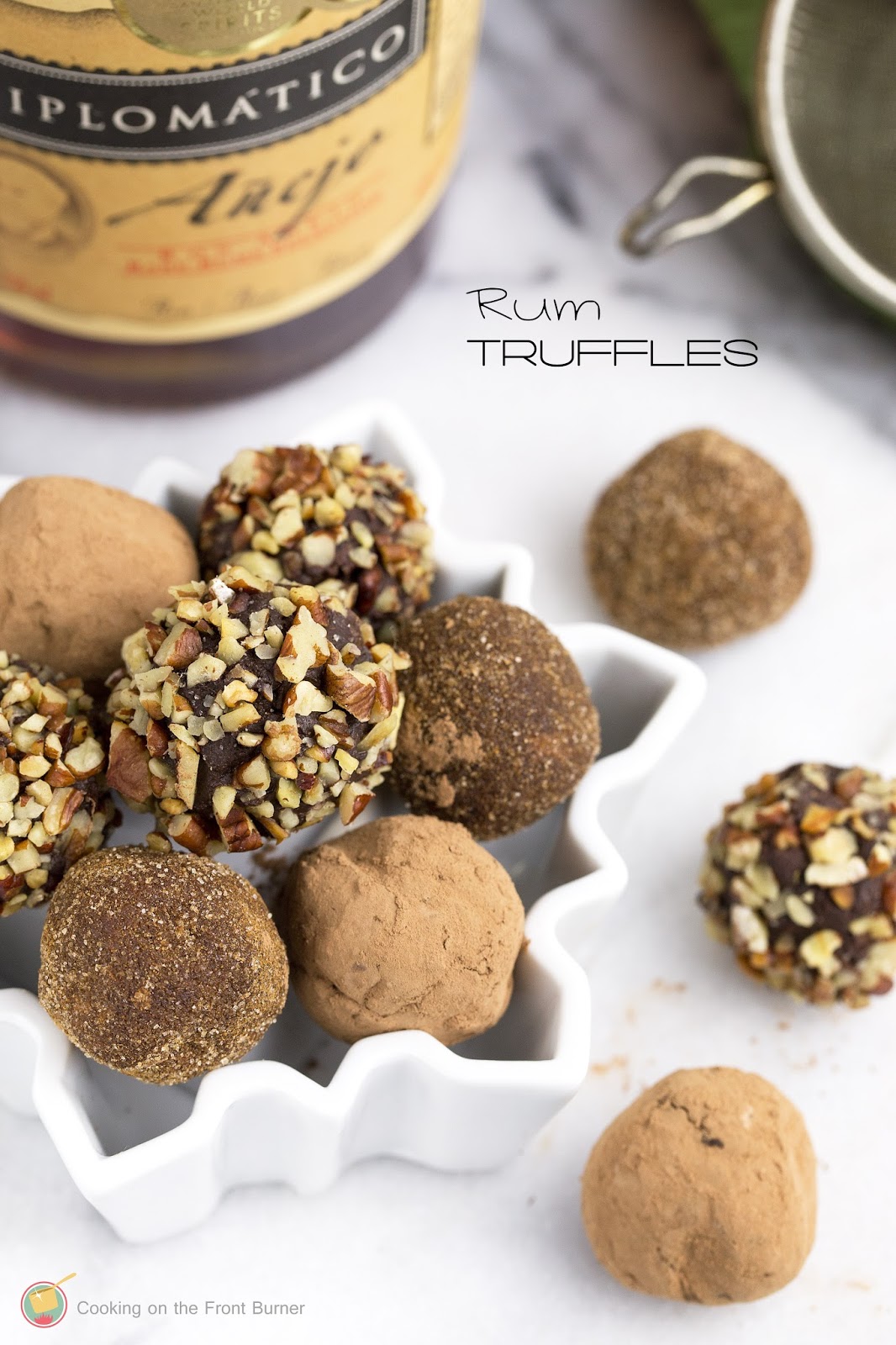 Perfect bite of chocolate with a hint of rum - a great holiday treat!
Ingredients
10 oz. bittersweet chocolate chopped
3 Tablespoons butter
1/2 cup heavy cream
1 Tablespoon light corn syrup
1/4 cup Diplomatico rum
1 teaspoon pure vanilla extract
For rolling - chopped pecans, cocoa powder, cinnamon sugar
Directions
In a microwave bowl place the chocolate and butter; heat for 30 seconds, stir then keeping heating for 20-30 seconds until melted
In a small saucepan combine the whipping cream and light corn syrup; heat until it just comes to a simmer then add to the chocolate mixture. Stir until well mixed.
Add rum and vanilla; stir until well mixed
Put in refrigerator in small bowl until it is well chilled (2-3 hours)
In 3 small bowls place pecans, cocoa powder and a cinnamon sugar mixture
Using a small scoop to form a ball and roll in desired topping
Place on wax paper in a container and keep refrigerated
Recipe Notes