These Zucchini Fritters are my favorite summer recipe! They are easy to make and a great way to use up this garden favorite vegetable!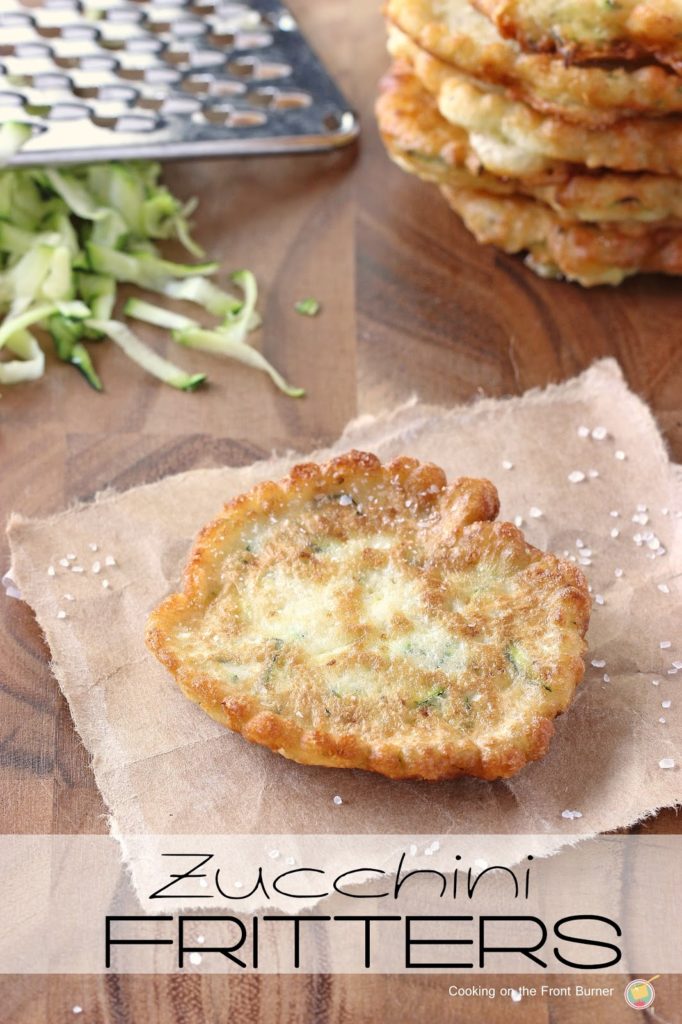 The zucchini are coming, the zucchini are coming! It's that time of year where that ONE plant you have in your garden is exploding with lots of veggies and you need something to do with them! That's where this recipe of Zucchini Fritters will help you out. Yep you can make bread, muffins or even a vegetarian lasagna but this side dish is so easy to do and one of my favorite ways to enjoy the mass producing veggie!
These were always a staple at my grandmother's house for her 'down the yard' picnics BUT she used cut up pumpkin flowers. I don't grow pumpkins nor have I been able to find them at our farmer's market, so based on my mom's suggestion, I've substituted some grated zucchini – they still have the taste I crave from my youth.
Zucchini Fritters
Prep Time: 5 minutes
Cook Time: 7-8 minutes
Yield about 1 dozen
Ingredients
1 egg
3/4 cup milk (more if needed)
1/4 cup parmesan or romano cheese finely grated
3/4 cup flour
about 1 cup shredded zucchini
1/2 tsp baking powder
Salt
Pepper
Oil for frying
Instructions
In a shallow bowl, mix the egg, milk, cheese, flour, some S&P, and zucchini (I grate the zucchini about an hour head of time and roll it in paper towels twice to remove most of moisture)
Add baking powder
If batter is too thick add additional milk – it should resemble a thin pancake batter
Heat 1/2″ oil in a large skillet until hot
Drop 2 tablespoons of batter into hot oil
Turn when it is golden brown on one side (about 3-4 minutes on each side)
Fry until the bottom is golden brown and drain on paper towels – lightly salt.
Best served warm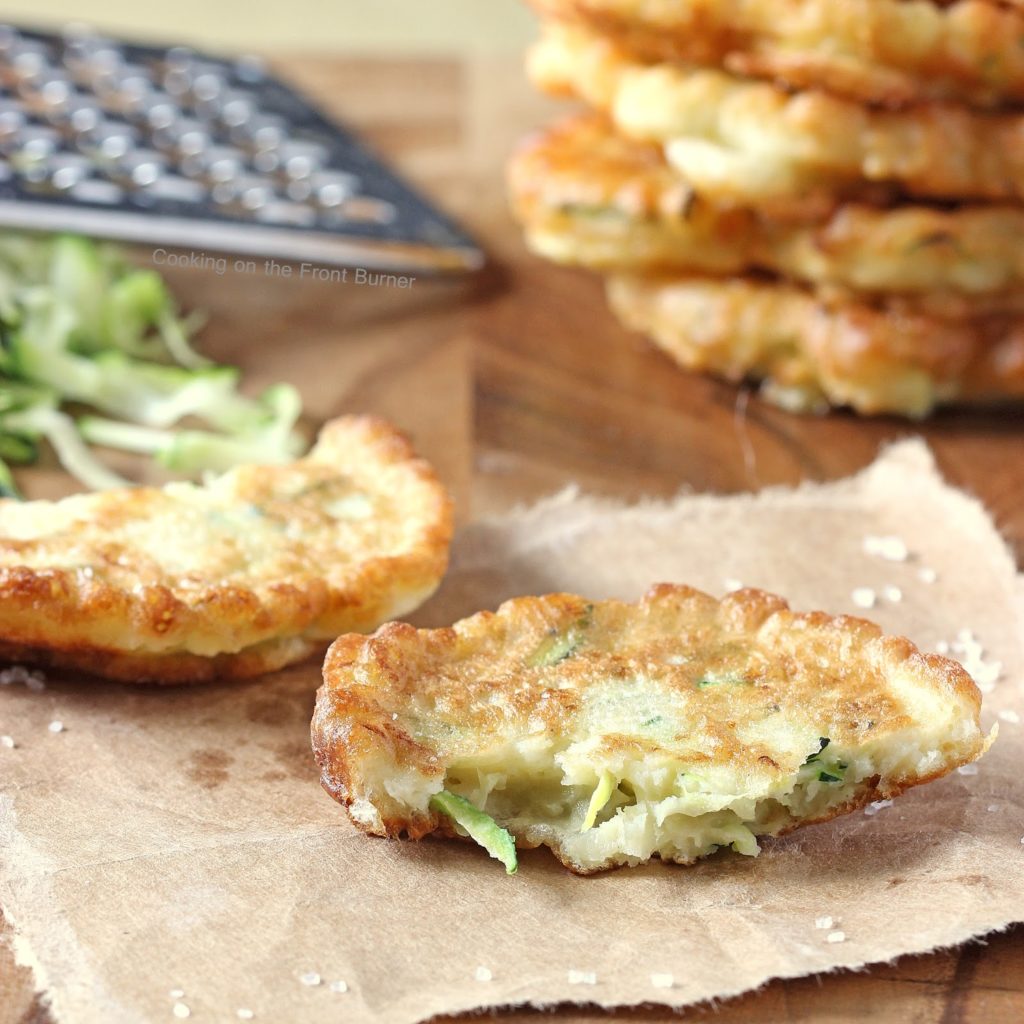 What's your favorite way to enjoy zucchini? I would love to know – I MAY have a few to use up 🙂