These Roasted Strawberry Ice Cream Sandwiches are bit putzy but worth it for a delectable treat!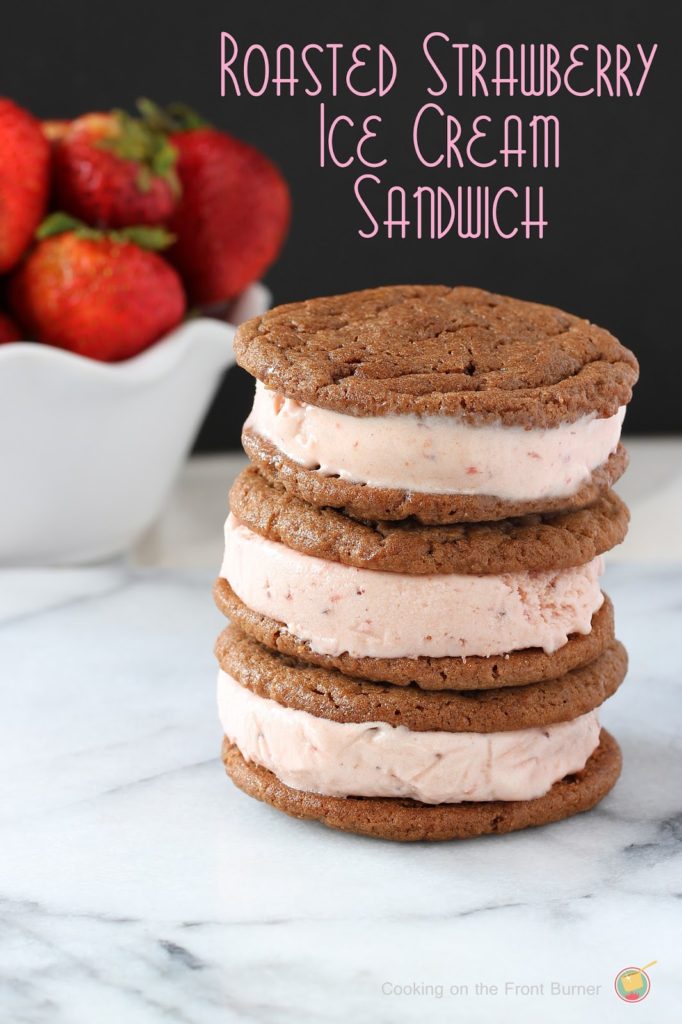 You've heard the expression that some things are worth the wait, right? And patience is a virtue? Well, this Roasted Strawberry Ice Cream Sandwich falls into those categories.
You could take a shortcut and buy the strawberry ice cream but trust me, you don't want to do that!
Roasting the berries kicks the flavor up a notch. And another ingredient that makes the cookie chewy and not brittle is reduced balsamic vinegar... curious?
My Cuisine at Home magazine arrived about a week ago and I was thumbing through and got the the last page where it said the Grand Finale with an eye popping photo of these sandwiches.
I just happened to be thinking of making some of these treats so it must have been fate. Luckily I just didn't dig right in because after I read it, I realized it would take a few days before the DIY Guy and I could enjoy this tasty treat.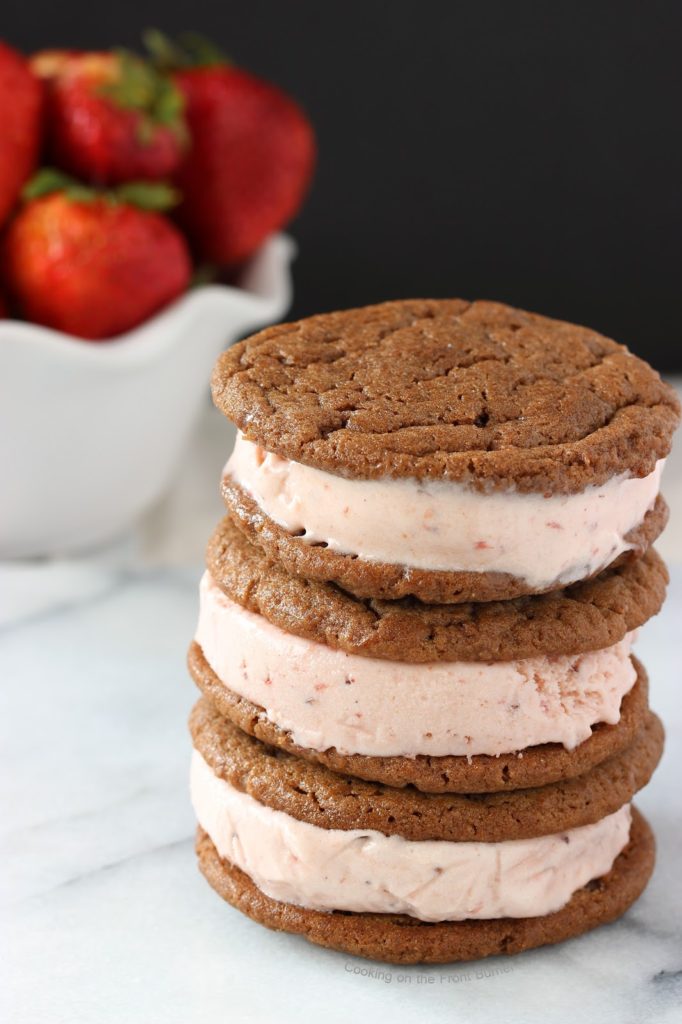 I started by making the ice cream mixture on Sunday, churned it on Monday and froze as directed. On Tuesday I made the cookies and did the assembly on Wednesday and had our tasty treat on Thursday and since then I've had 2.
Words can't describe how wow-y this is! I think it is the best ice cream sandwich I ever had. I hope you give it a try and think the same!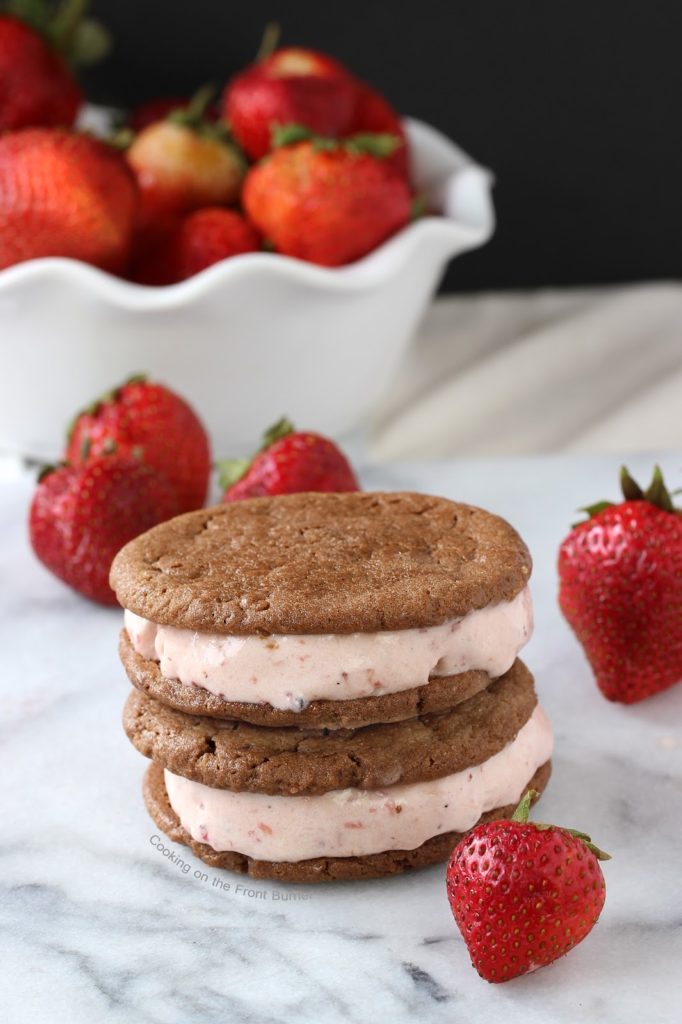 Keep cool with this frozen treat too!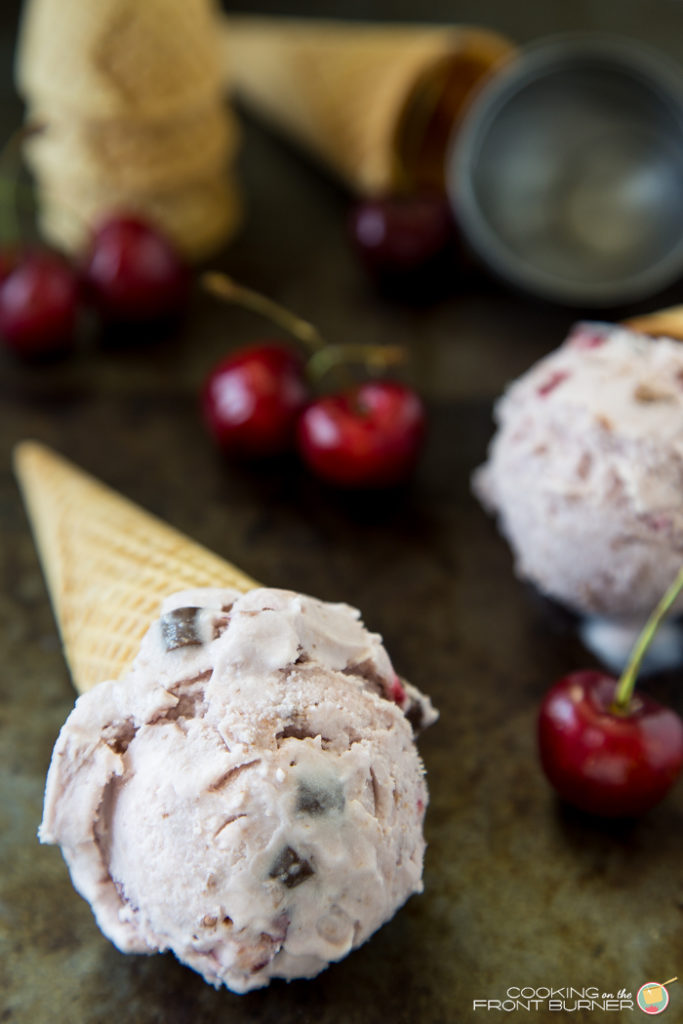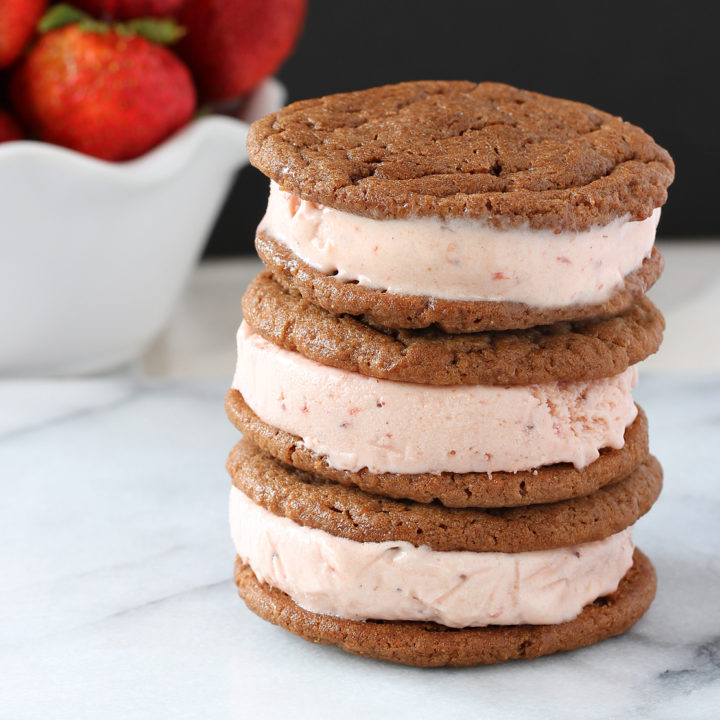 Roasted Strawberry Ice Cream
Make your own tasty ice cream sandwiches
Ingredients
Ice Cream
1 lb fresh strawberries, hulled
1 tbl fresh lemon juice
2 egg yolks
1 cup sugar
2 tbls light corn syrup
1 ¼ cups whole milk
1 ¼ cups heavy cream
2 tbls instant dry milk
¾ teaspoon salt
Cookie
1 cup balsamic vinegar
2 ¾ cup flour
⅓ cup cocoa powder
1 teaspoon salt
¾ teaspoon baking soda
1 cup shortening
1 cup packed light brown sugar
1 cup sugar
2 eggs
1 teaspoon vanilla
Instructions
Line a cookie sheet with parchment while oven is preheating to 400 degrees.
Place the strawberries cut side down on paper and bake for 30 minutes
Place berries in bowl and discard any juices that might accumulate.
Place in refrigerator until well chilled then use a stick blender to puree with lemon juice.
Fill a large bowl with water and ice and with a smaller bowl set inside (a metal bowl works best). Place a fine sieve on top of smaller bowl
Whisk the 2 eggs with ¼ cup of sugar and the corn syrup until the sugar dissolved.
In a medium sauce pan, heat the milk, cream, dry milk and salt for 5-6 minutes until is steams not boils
Very slowly drizzle the hot milk into the egg/sugar mixture – whisk the entire time until it is incorporated.
Pour the mixture back in the medium saucepan. Stir constantly until the mixture reaches 180 degrees.
Pour it immediately into sieve, remove sieve then stir until it cools to 45 degrees.
Take the pureed stawberries and whisk in the custard.
Refrigerate overnight then use an ice cream machine following the manufacturer's instructions (I have a stand alone Cuisinart that worked well)
Place in container and freeze overnight
Cookie - a small sauce pan place the vinegar and boil over med-high heat until it reduces to ¼ cup (about 15 minutes). This needs to be pretty exact.
Preheat the oven to 350 and line baking sheets with parchment paper
Combine the flour, cocoa, baking soda and salt in a small bowl
Beat the shortening, brown sugar, and sugar until light and fluffy in a large bowl.
Add and beat in the vinegar, eggs and vanilla.
Stir in flour mixture
Place 1 ½ tablespoons of dough on cookie sheet and flatten with hand to about a 2″ diameter.
Bake for about 10 minutes until edges are just set
Cool completely on wire racks then freeze the cookies
To make the sandwiches – place about 3 tbls of ice cream on the flat side of one cookie, place another cookie on top and gently press until ice cream is at edge of cookie.
Wrap each one individually in plastic wrap and freeze about 4 hours.
Remove and let soften about 5 minutes before enjoying!
Notes
This recipe was inspired by Cuisine at Home
About the Author
Recent Posts
Recipe Index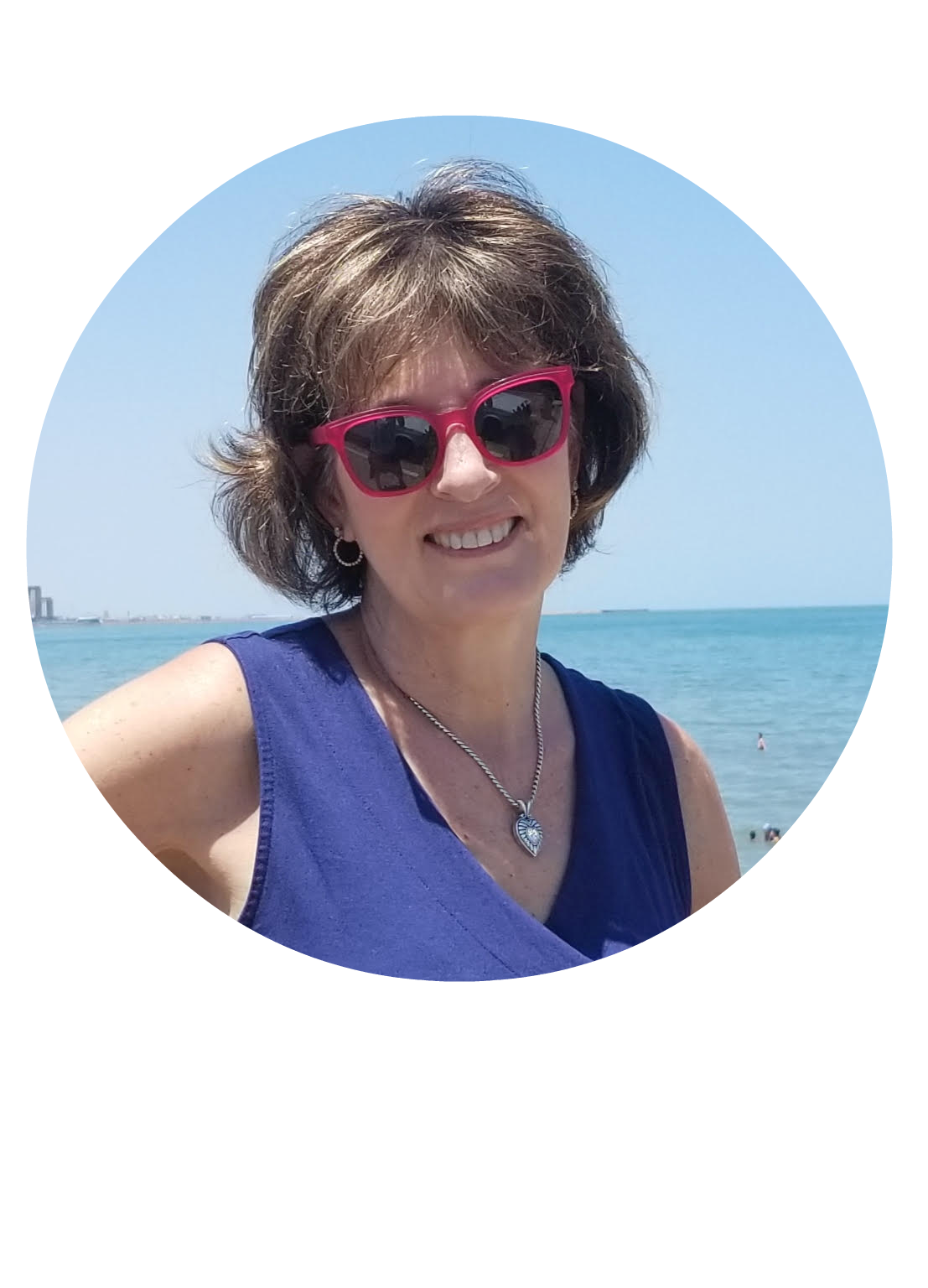 We are all about sharing our love of good food so on the blog you will find easy recipes to enjoy with your family and friends.  We hope to inspire you to host a gathering to create special memories.  Most recipes are step by step so you can feel confident in the kitchen.  Take a look around to find everything from breakfast to dinner and everything in-between!