Minty Brownie Bites are a match made in heaven with yummy chocolate and just the right amount of mint flavor!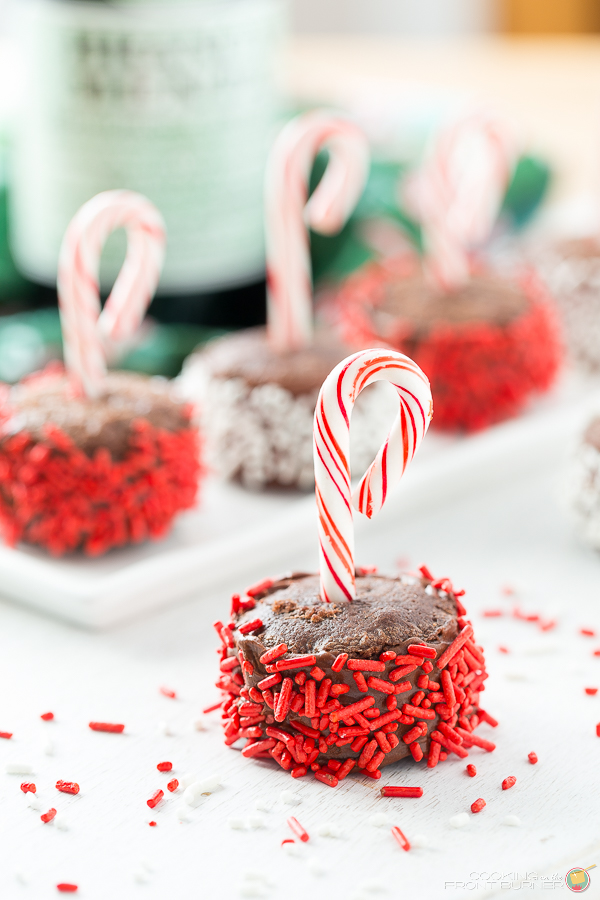 Did you know that December 8th was National Brownie day?  I'm a bit late with the celebration but any day can be brownie day, right?  I was sent a bottle of BrancaMenta  from a company and asked to create a brownie recipe using the product.  I was intrigued when I heard it was mint flavored and thought I would create a holiday-ish type recipe and came up with these Minty Brownie Bites.  They were fun to make and would be perfect for your holiday celebration.  All opinions in this post are mine.
Even before the product arrived, I had an idea of what I wanted to do.  I pictured a really chocolatey liqueur infused brownie with a thick layer of green liqueur frosting to make it festive for the holidays.  Mint liqueur is clear or green, right?  I was surprised when I opened the bottle of Branca Menta and saw it was caramel colored.  While the flavor is definitely minty, it was not what I was expecting.  I knew that the frosting I had in mind would not work, so I went back to the drawing board and came up with these bites.  In order to keep it more on the simple side, I started with a box mix.  I used a really fudgey mix and substituted some of the water with the liqueur.  There was a mild mint flavor but I wouldn't suggest using all liqueur for the water.  The frosting on these brownies is amazing and again I used some of Branca Menta in the recipe.  Overall the brownies had a nice mild mint flavor and was not overpowering.
I will say, as was suggested on their website, serve the liqueur over ice.  The DIY Guy and I enjoyed sipping on the drink as we ate our brownies!  You could also just keep the bottle in the freezer.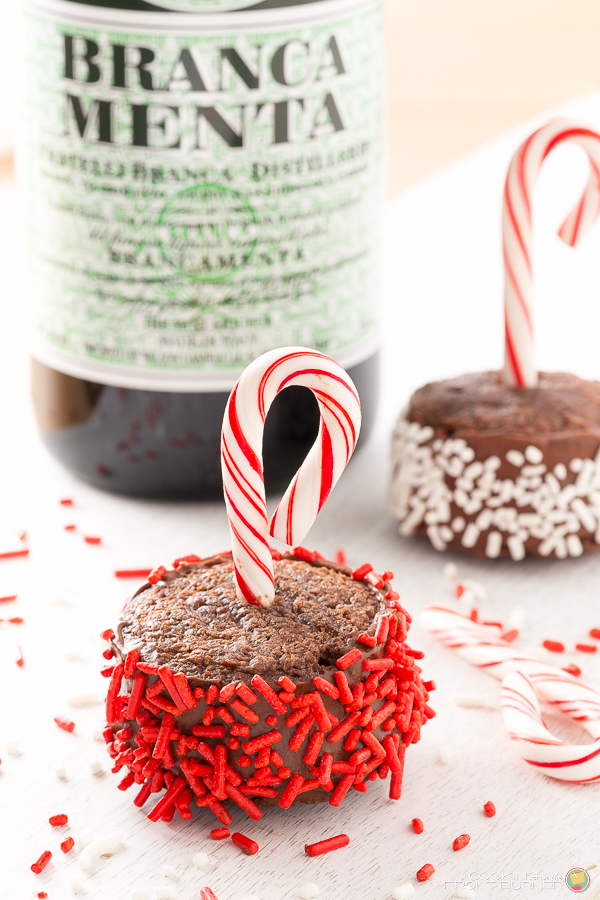 These can be made without alcohol if you prefer and want to keep them kid friendly.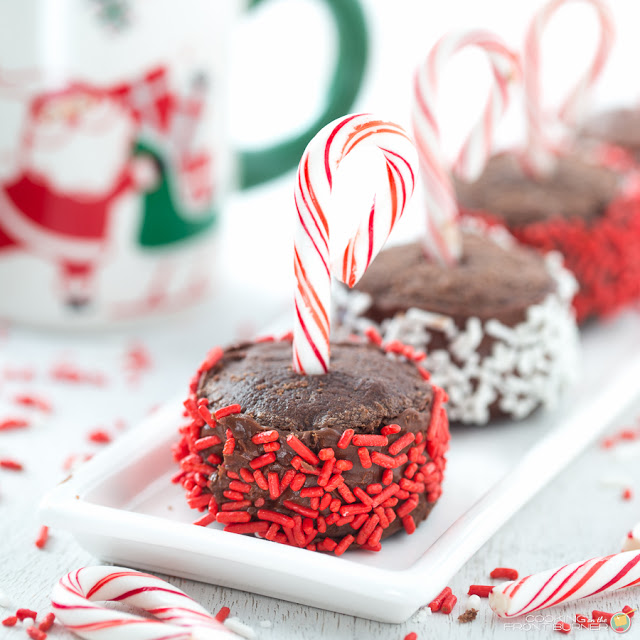 Get the Recipe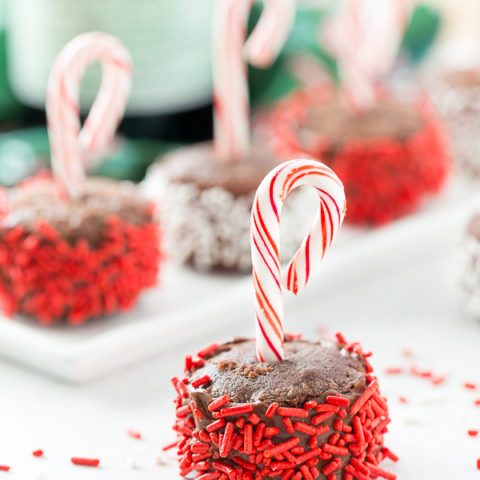 Minty Brownie Bites
These minty brownie bites are sure to be a hit this holiday season!
Ingredients
1 box brownie mix (your favorite)
2 tablespoons mint liqueur
5 tablespoons butter
¾ cup unsweetened cocoa powder
2 ½ cups powdered sugar
¼ cup milk
1 teaspoon vanilla extract
2 tablespoons mint liqueur
red or white sprinkles
24 small candy canes
Instructions
Preheat oven to 350
Spray mini whoopie pie pans with cooking spray (or use mini cupcake pans)
Prepare brownie mix as directed but replace 2 tablespoons of the water with Branca Menta liqueur
Place batter in pans and bake until a toothpick has a few crumbs left (this will depend on your size pan)
Remove immediately from pans and let cool completely
Prepare frosting - Over low heat, melt butter in a small saucepan. Stir in cocoa powder. (Mixture will resemble a thick paste)
Place chocolate mixture in a large mixing bowl. While mixer is on low speed, add in powdered sugar and milk, alternating the two. Reserve a few tablespoons of milk. If frosting is too thick, add in remaining milk. Add vanilla extract and Branca Menta
Turn mixer to medium high speed and beat about 5 minutes, until frosting is smooth and creamy.
I used whoopie pie pan so I first placed frosting on rounded side of first bite then placed another bite with the rounded sides together.
Place a candy cane (gently - you might want to use a straw to make the holes first) through the bites then frost the sides and roll onto sprinkles
If you used a mini cupcake pan, just place the candy cane in, frost the sides and roll into sprinkles
Please note the alcohol is optional. If you don't want to use in frosting, increase milk to about ½ cups
Nutrition Information:
Yield:

24
Serving Size:

1
Amount Per Serving:
Calories:

149
Total Fat:

3g
Saturated Fat:

2g
Trans Fat:

0g
Unsaturated Fat:

1g
Cholesterol:

7mg
Sodium:

29mg
Carbohydrates:

29g
Fiber:

1g
Sugar:

21g
Protein:

1g
Nutritional information provided is computer-generated and only an estimate. You may want to do your own research with the ingredients listed if you have concerns about health or specific diets.
Other mint recipes you might enjoy: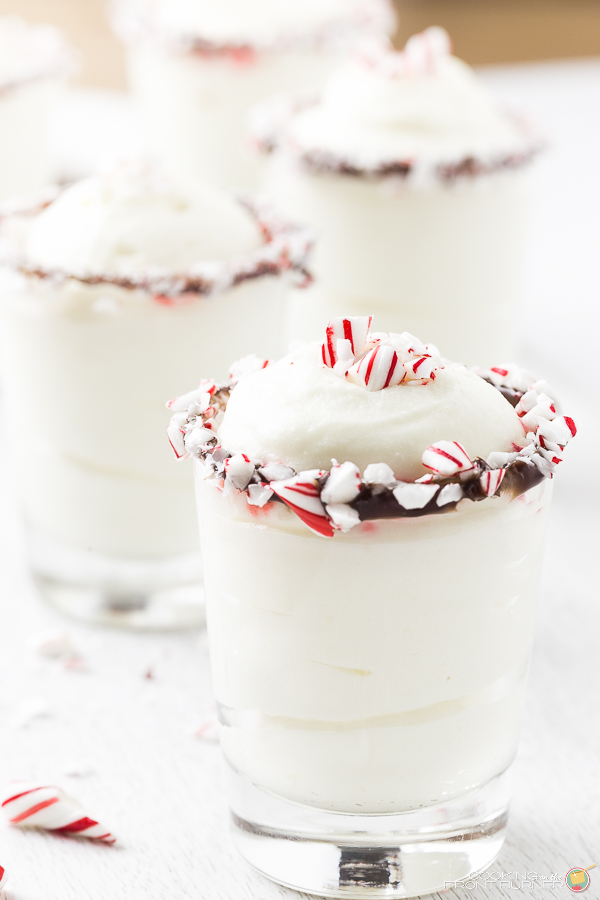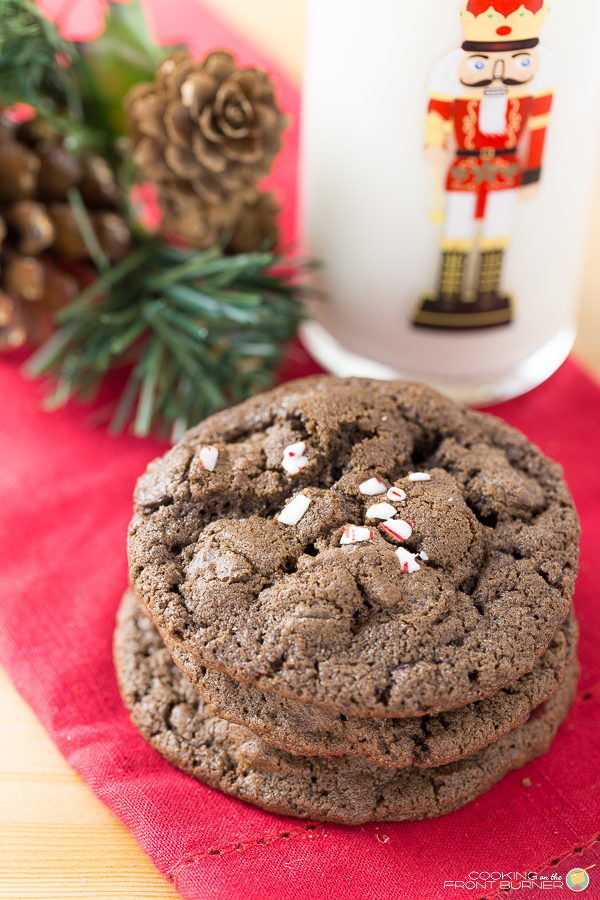 May the Mint be with you!!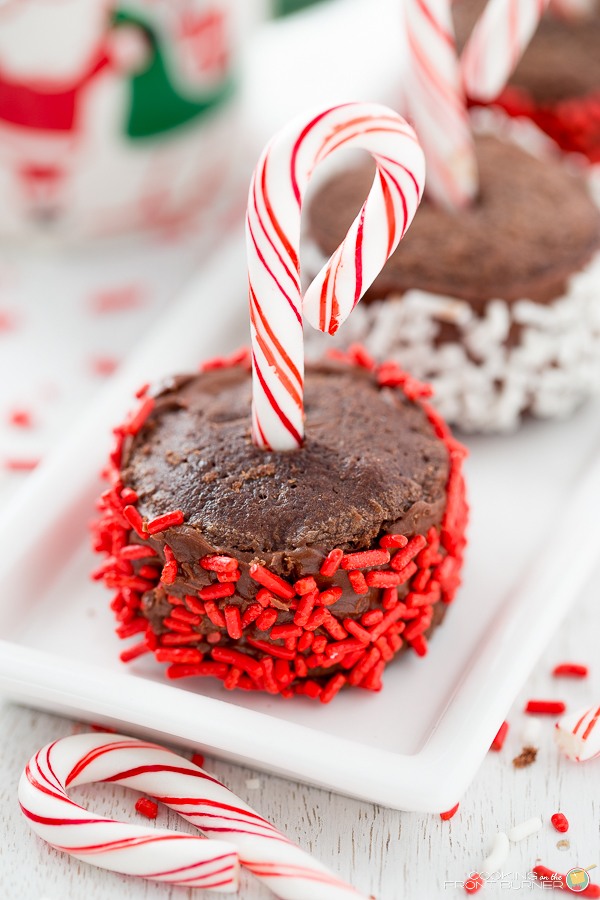 About the Author
Recent Posts
Recipe Index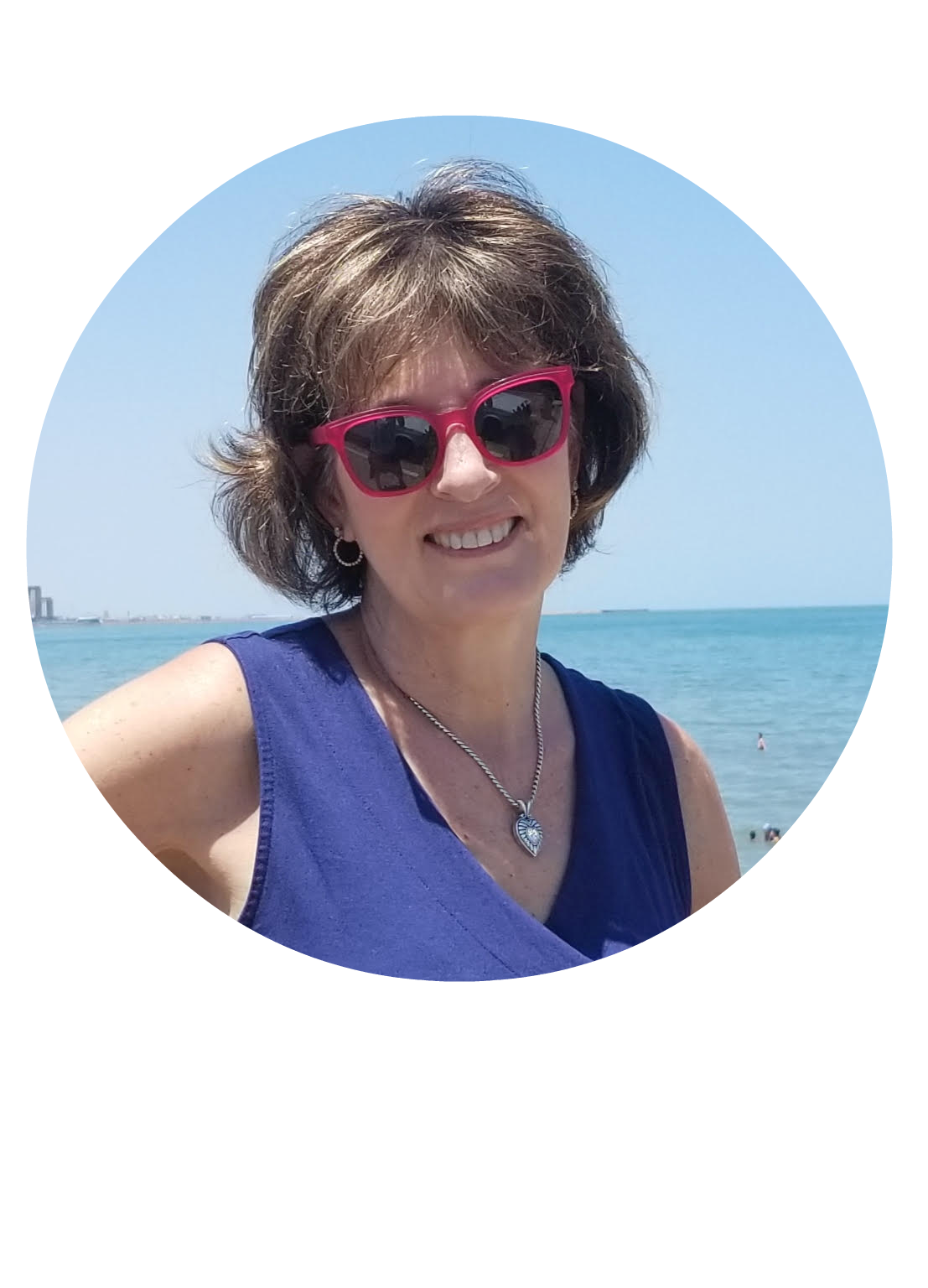 We are all about sharing our love of good food so on the blog you will find easy recipes to enjoy with your family and friends.  We hope to inspire you to host a gathering to create special memories.  Most recipes are step by step so you can feel confident in the kitchen.  Take a look around to find everything from breakfast to dinner and everything in-between!