This post may contain affiliate links. For more information, please visit my disclosure page.
Lighten up Deb! That's what I've been telling myself lately…. as in calories (well, maybe other areas too!) I'm trying to prepare some healthier dishes and these Lemony Green Beans fit the bill.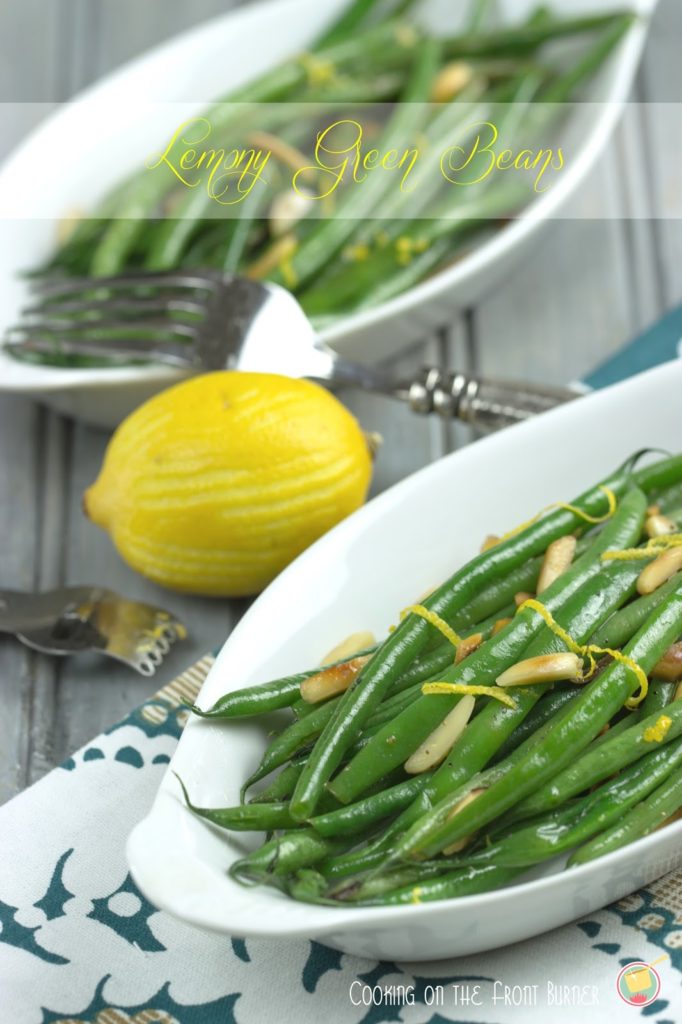 I bought these beautiful, fresh, very green beans (actually called haricot verts) at Trader Joe's. These are thinner than regular green beans and are sometimes called french green beans. The recipe I used was quite simple and makes 4 servings.
Steam the beans in the bag they come in for 2 1/2 minutes (12 oz bag)
Heat a medium frying pan with 1 tablespoon olive oil or a little less
Saute the beans in the oil for 2-3 minutes then add the juice of one lemon (~1 1/2 tablespoons)
Top with toasted silvered almonds and lemon zest
That's it and you have a healthy side dish in under 6 minutes. I also think they look pretty fancy and would be perfect for dinner guests…. you will wow them.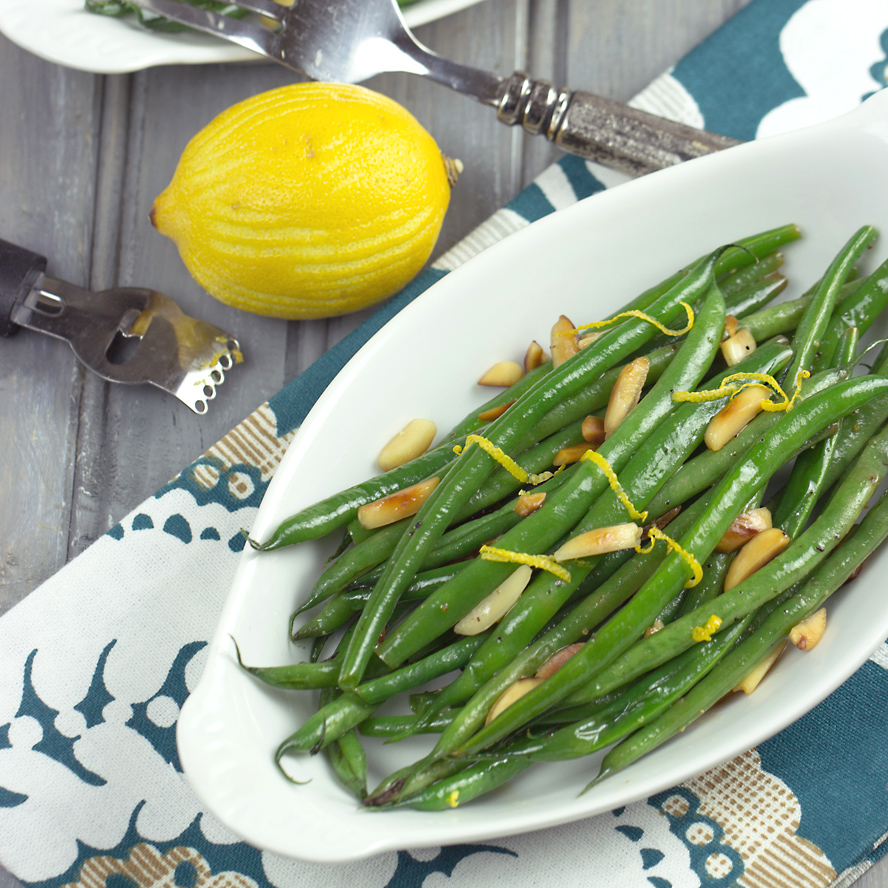 Remember to eat your vegetables! (I'm trying too)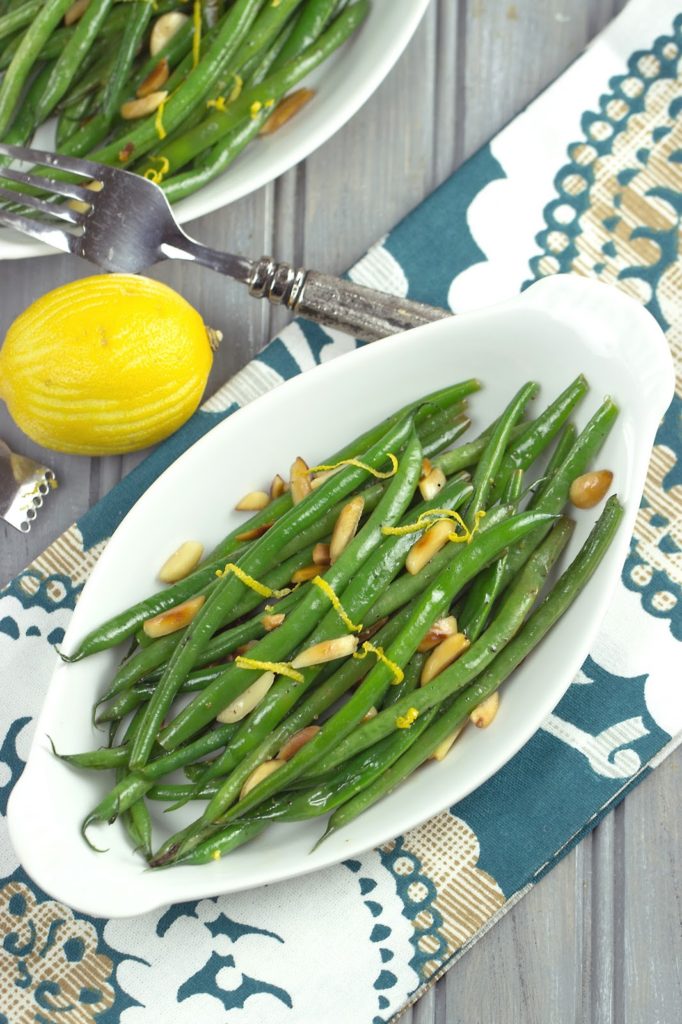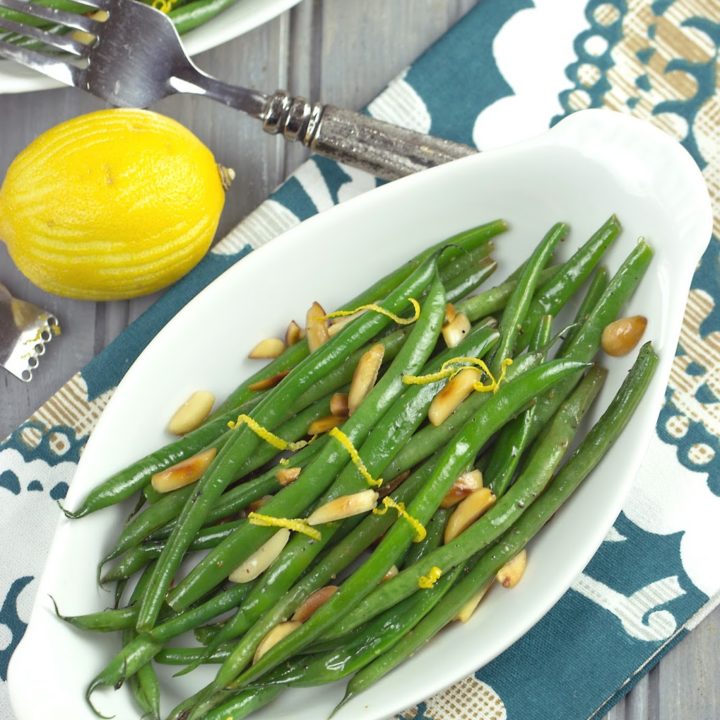 Lemony Green Beans
A great side dish that is easy to make
Ingredients
12 oz bag green beans (steam in bag)
1 tablespoon olive oil
1 1/2 tablespoons fresh lemon juice
Slivered almonds
Lemon zest
Instructions
Steam green beans according to directions
In a medium frying pan, heat the olive oil
Saute the green beans for 2-3 minutes then add the lemon juice
Top with almonds and lemon zest