This post may contain affiliate links. For more information, please visit my disclosure page.
Snack time is kicked up a notch with this easy Lemon Parmesan Popcorn.  It's freshly popped and sprinkled right way with parmesan cheese, lemon zest, fresh cracked pepper and a bit of sea salt.  You have two choices – make enough to share or eat it all yourself!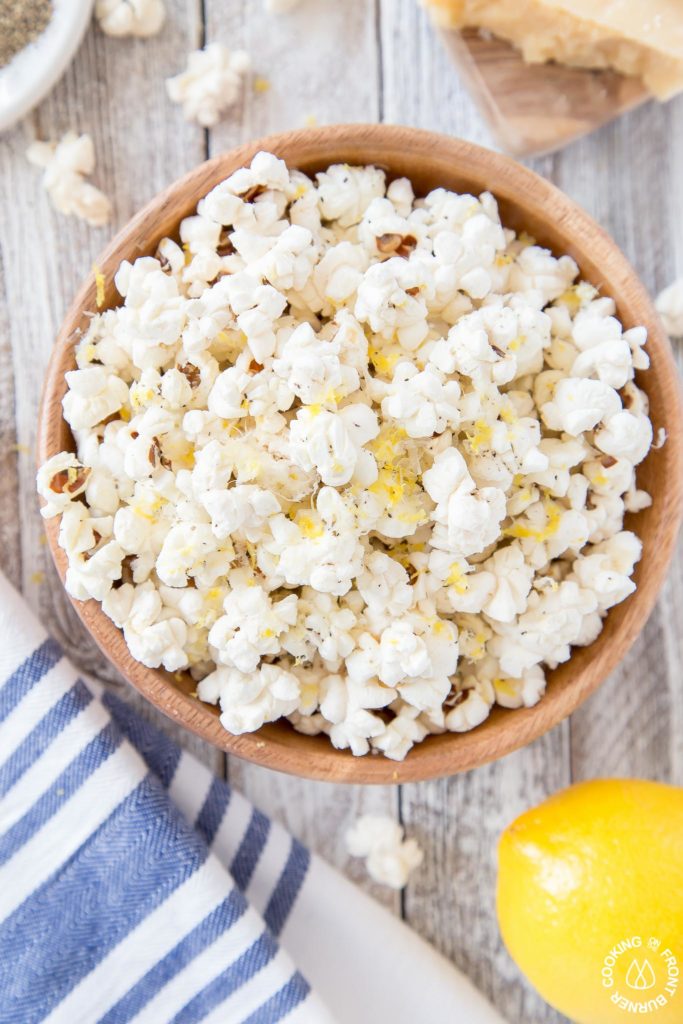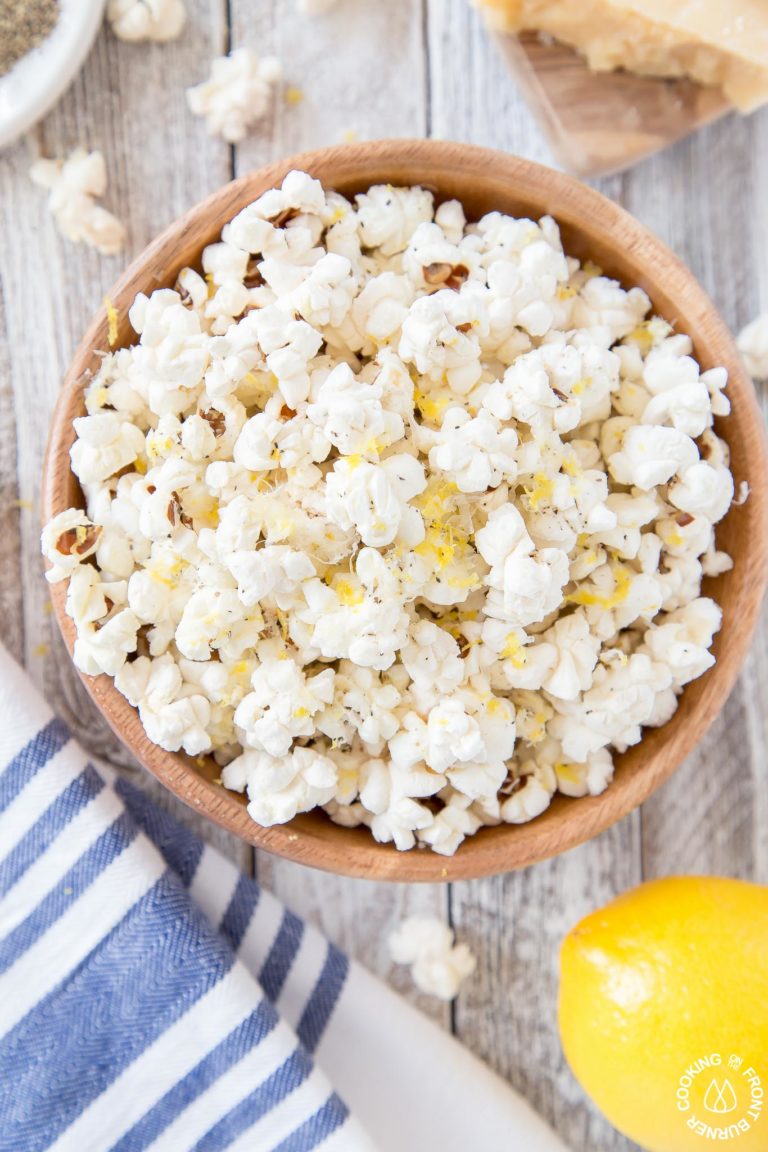 Today combines my two loves – lemon and popcorn.  Whenever I smell popcorn, I just have to have it!  It's one of my go to snacks and I've even been known to just have it for a meal.  I mostly like it lightly salted but today's recipe – Lemon and Parmesan Popcorn – is right up my alley.  The citrus gives it a fresh flavor, the parmesan cheese adds the saltiness and the black pepper gives it a bit of spice.  It's the best snack ever!
Many of our local bar and grills have free popcorn and I really need to watch myself so that I don't over do it before my meal comes.  I also HAVE to have popcorn when we go to the movies (or even at home).  Movies and popcorn go together like Mac-n-cheese, PB-n-J and so on, so on.  When our granddaughter is here watching a movie, I pop her some and put it in a special popcorn container.  I love sitting next to her, munching away and watching the show.
I also noticed that this is the third lemon type recipe I have made in the last week!  The latest was Greek Quinoa Salad (that had lemon vinaigrette) and for Easter time I made Lemon Creme Brulee (probably one of my new favorite desserts!)  I also realize I have another lemon recipe coming for next week.  Lemons remind of of summer and warmer times and since Mother Nature has decided Minnesota does not need spring, I'm creating my own with lots of lemon recipes.  With 6″ of snow this week and more to come tomorrow, what's a girl to do!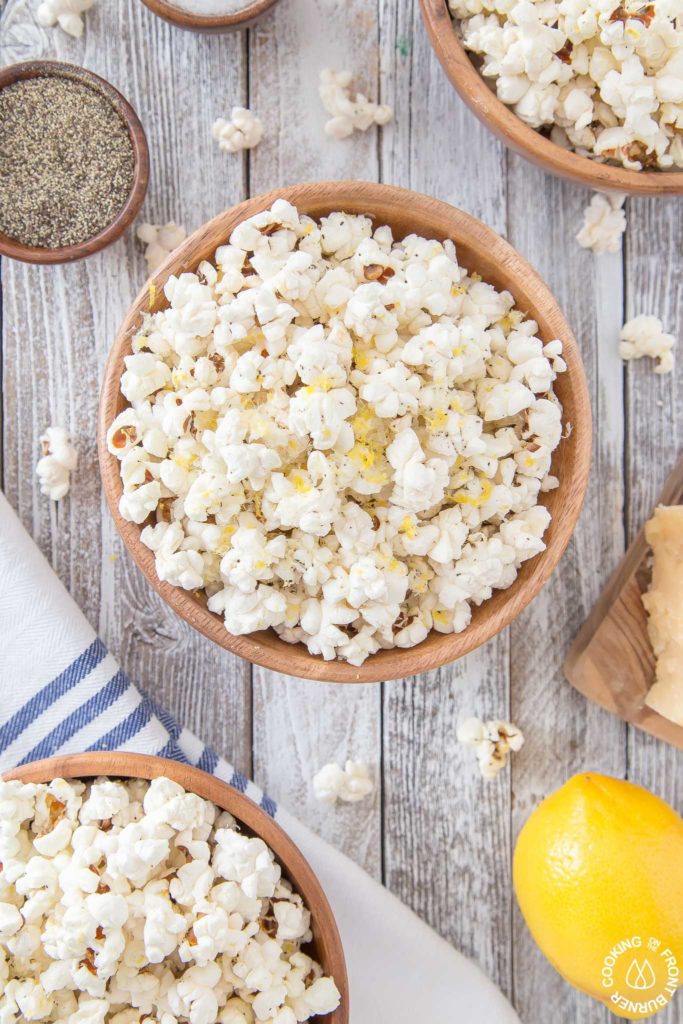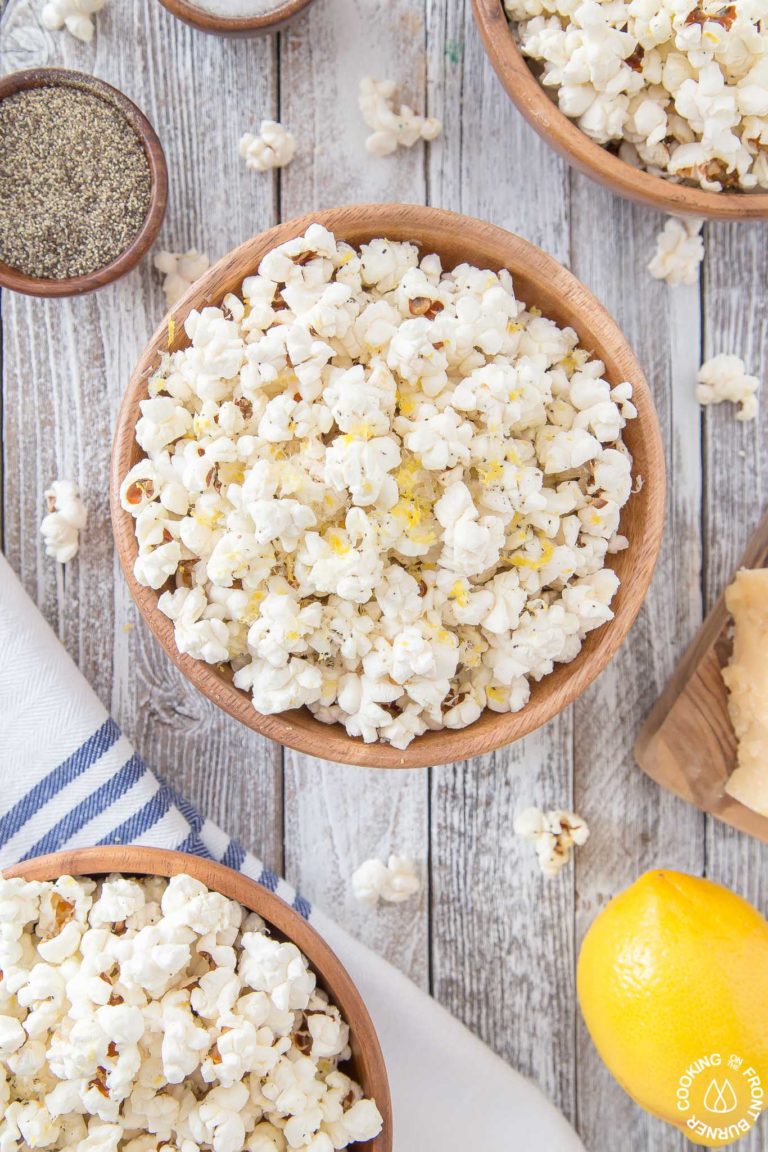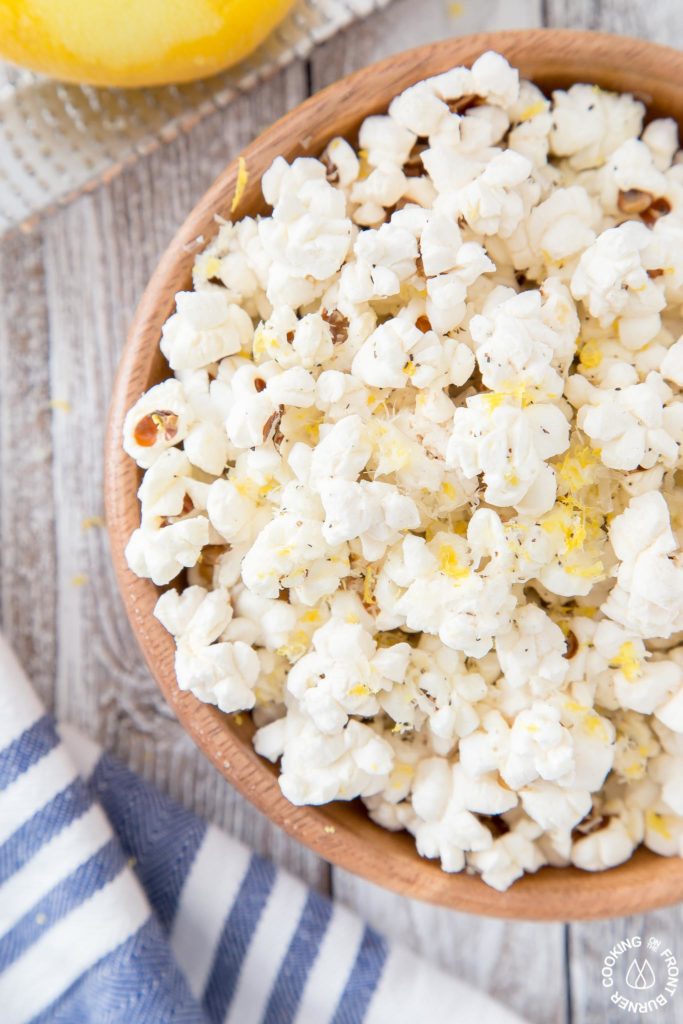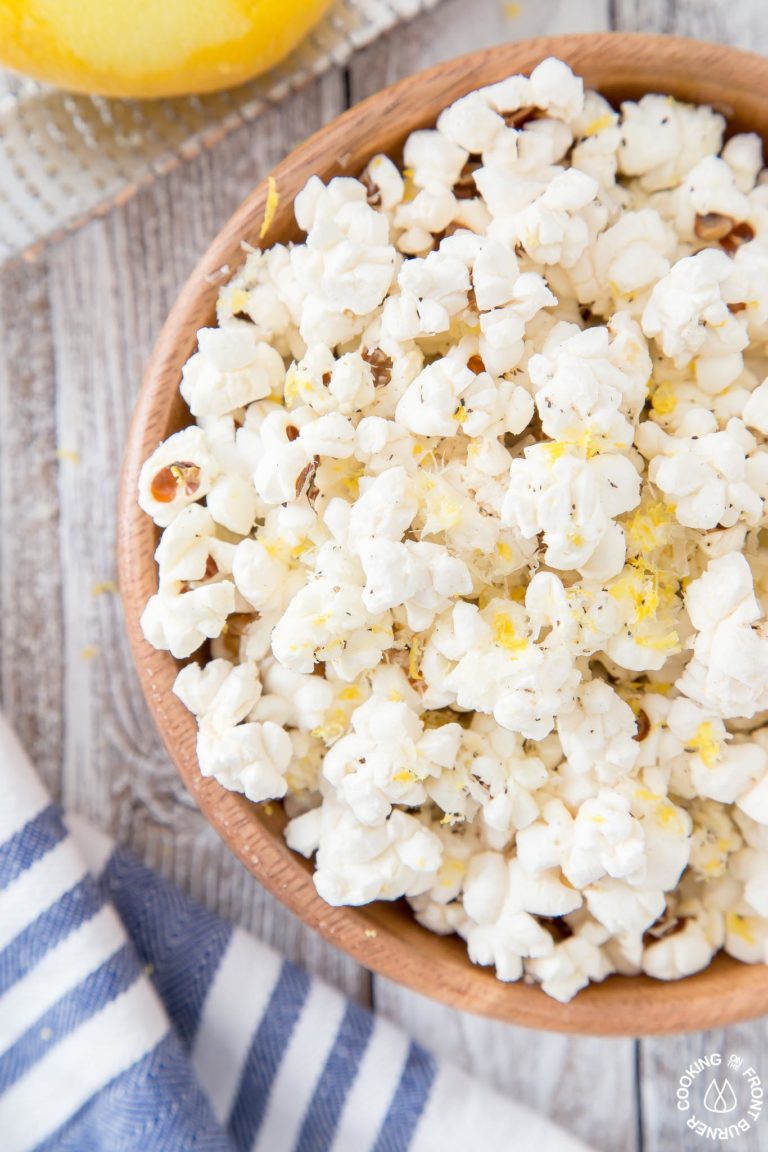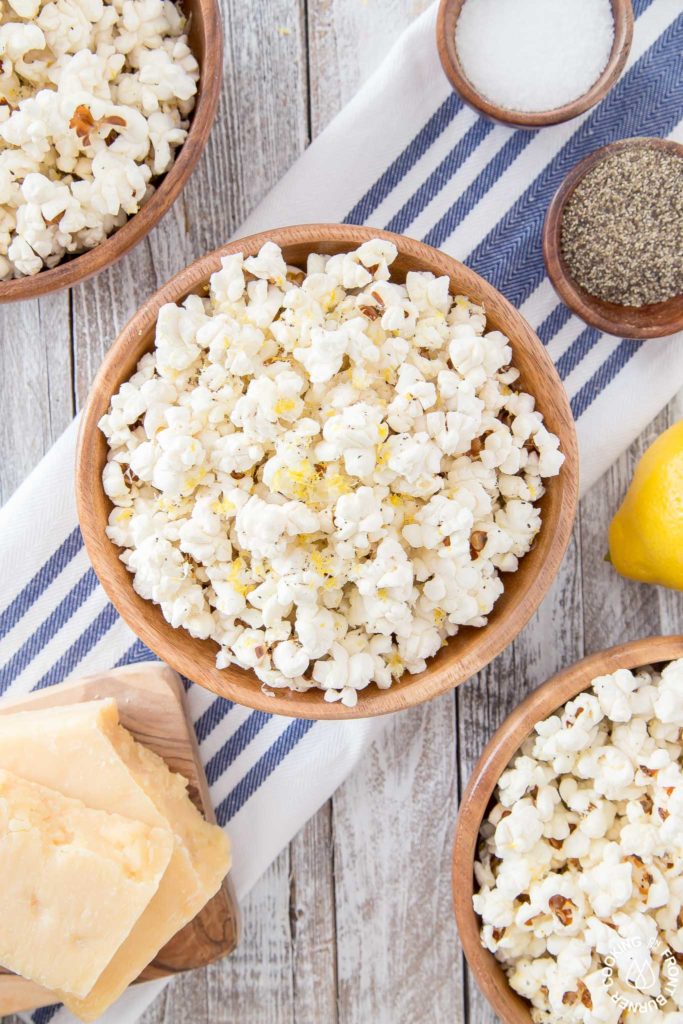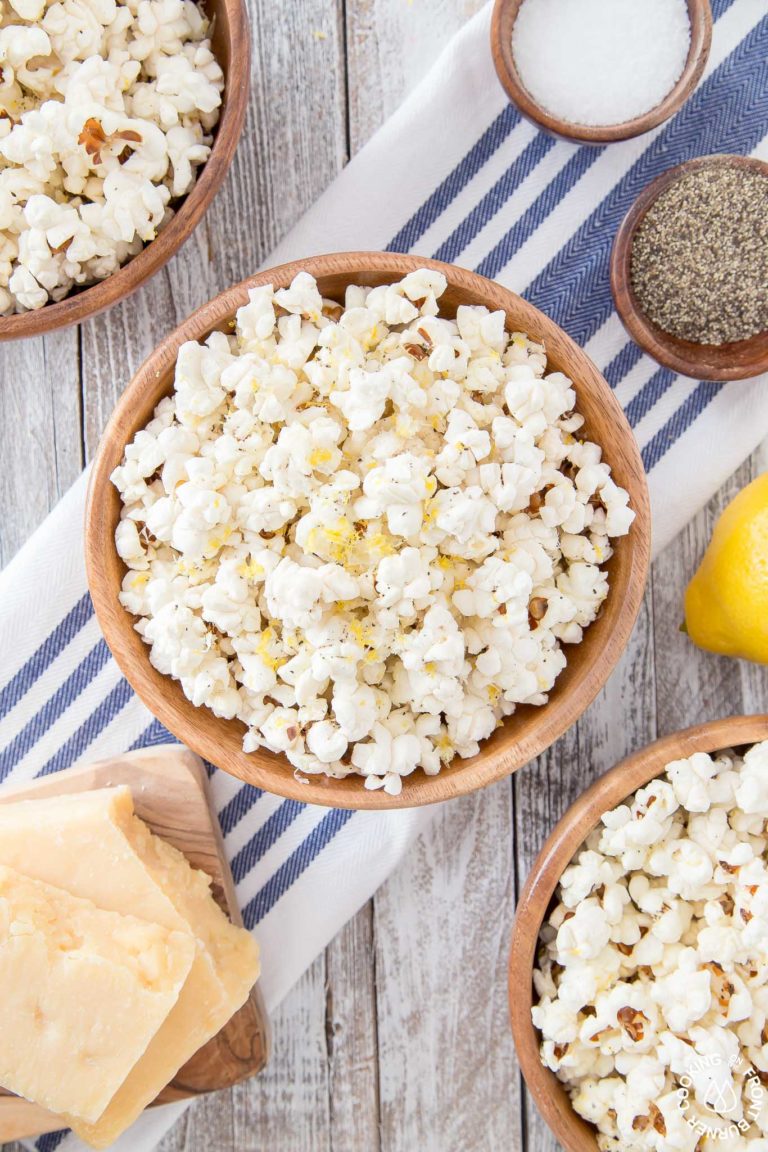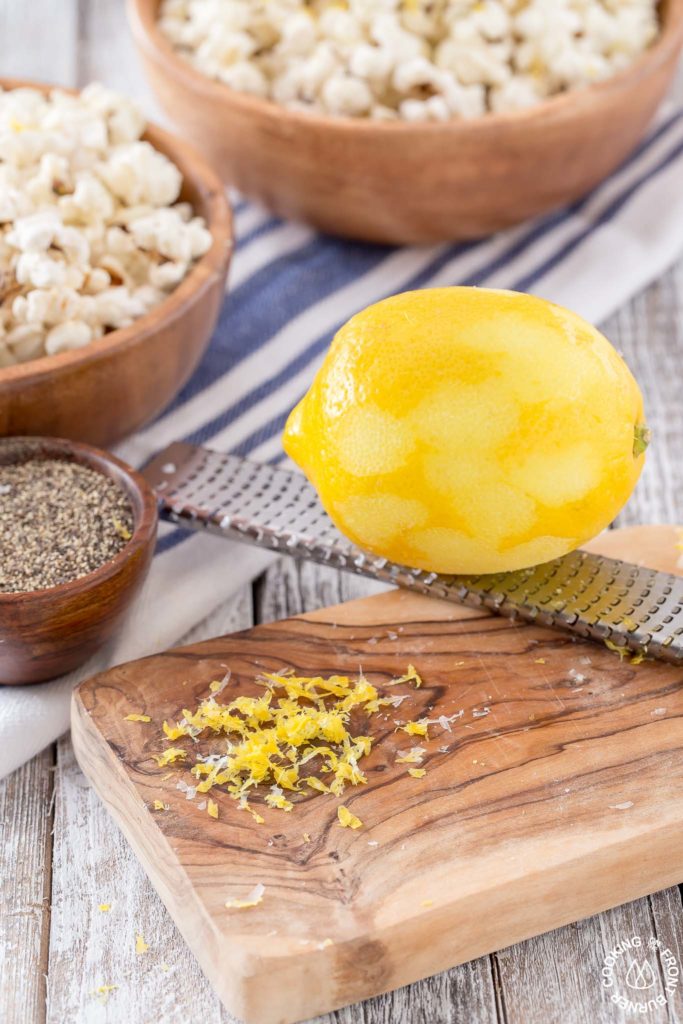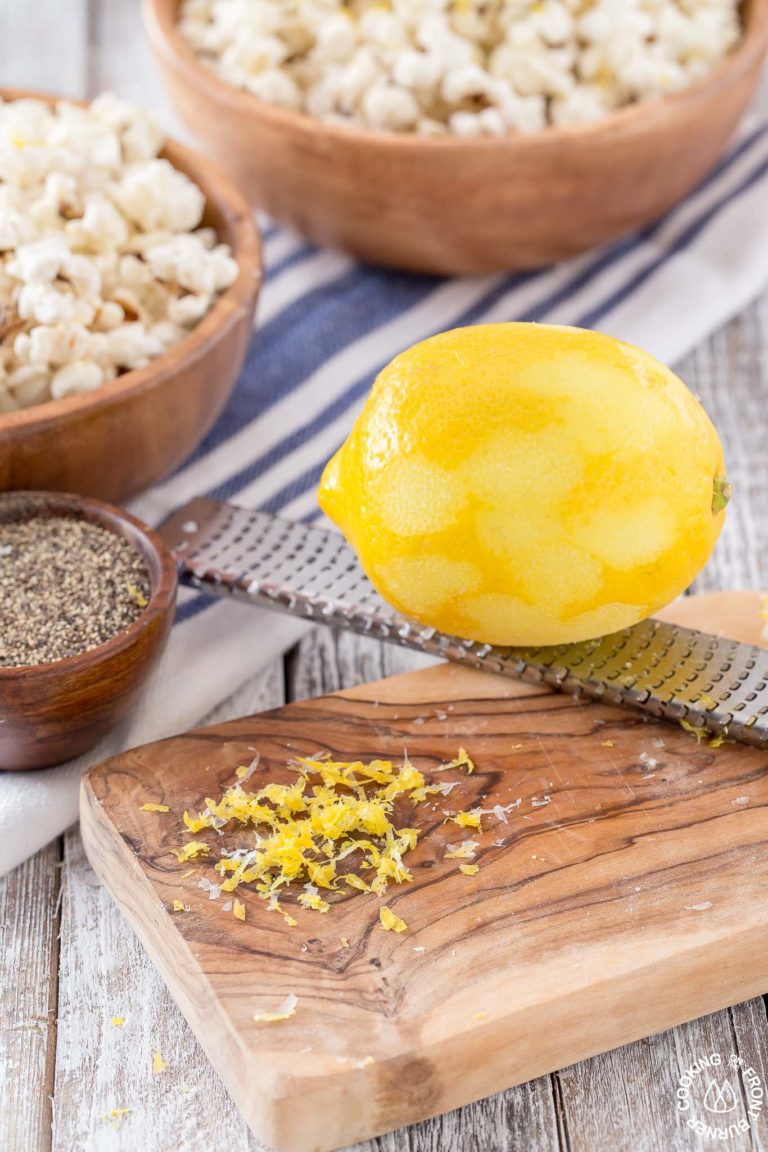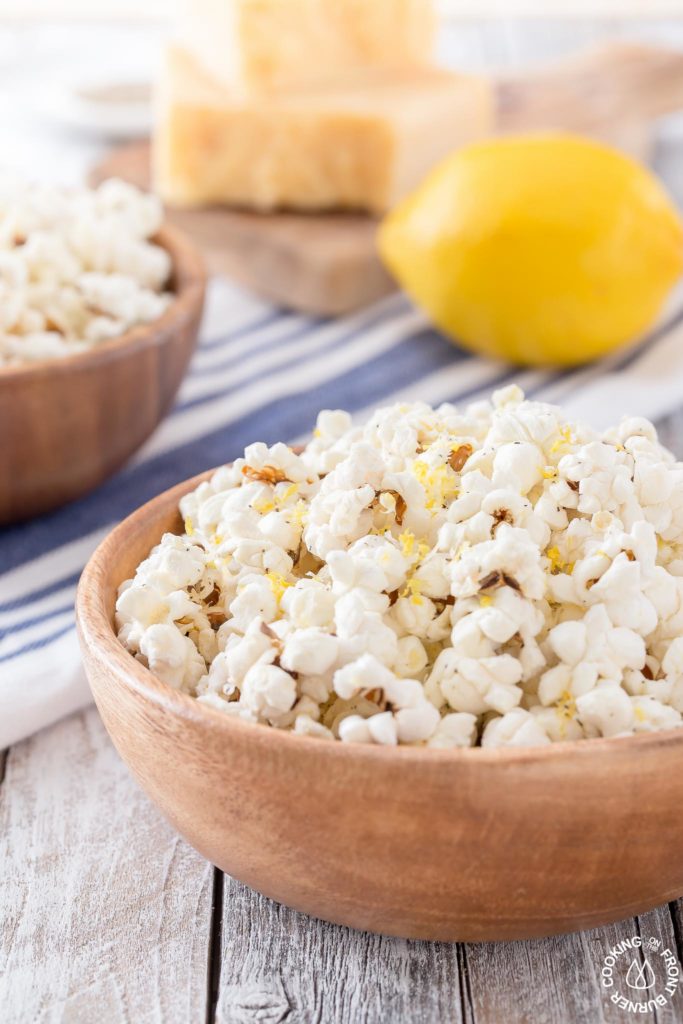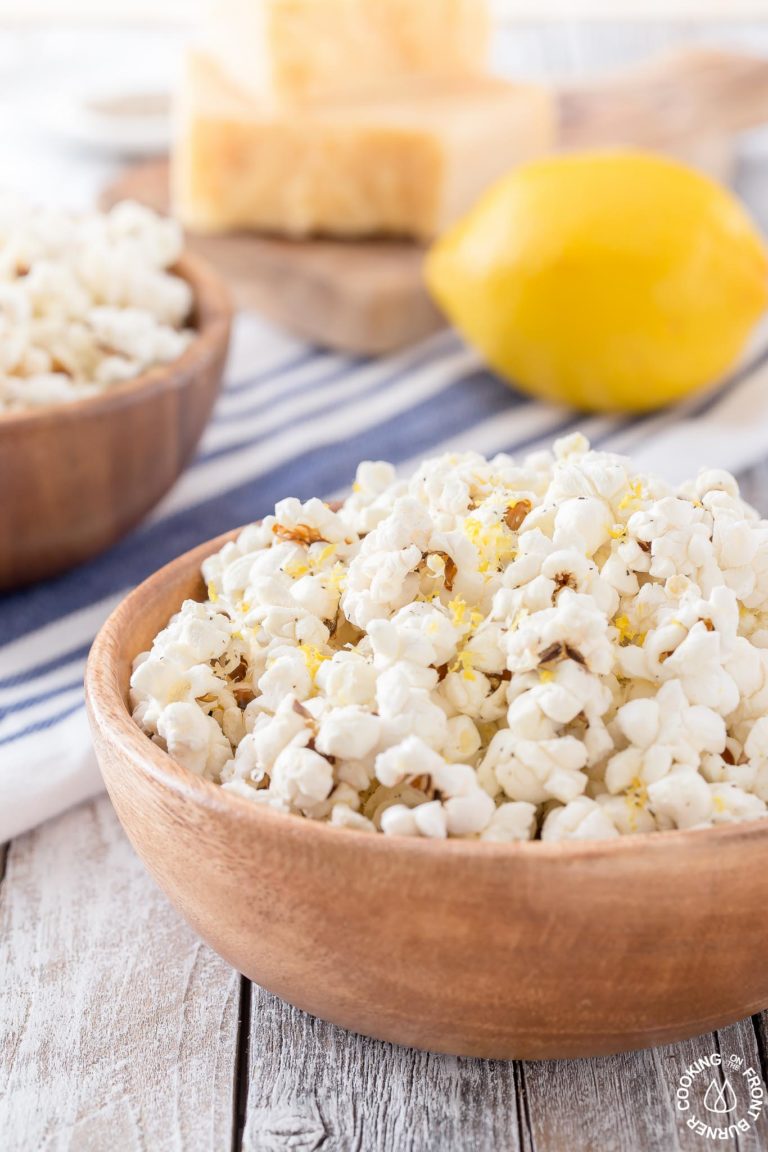 I was inspired to make this recipe from Cookie and Kate

Lemon Parmesan Popcorn
Ingredients
3 tablespoons olive oil
1/2 cup unpopped kernals
grated lemon zest to taste
grated parmesan cheese to taste
fresh cracked pepper to taste
a bit of sea salt
Directions
Prepare popcorn according to directions on package
When popcorn is done add Parmesan cheese, lemon zest, pepper and salt
Toss and serve
Recipe Notes
This recipe does not have exact measurements - add ingredients to your liking