This post may contain affiliate links. For more information, please visit my disclosure page.
Just in time for your weekend menu, I'm sharing this Italian Chopped Salad. This would make a great side dish or pile it on for a main course salad!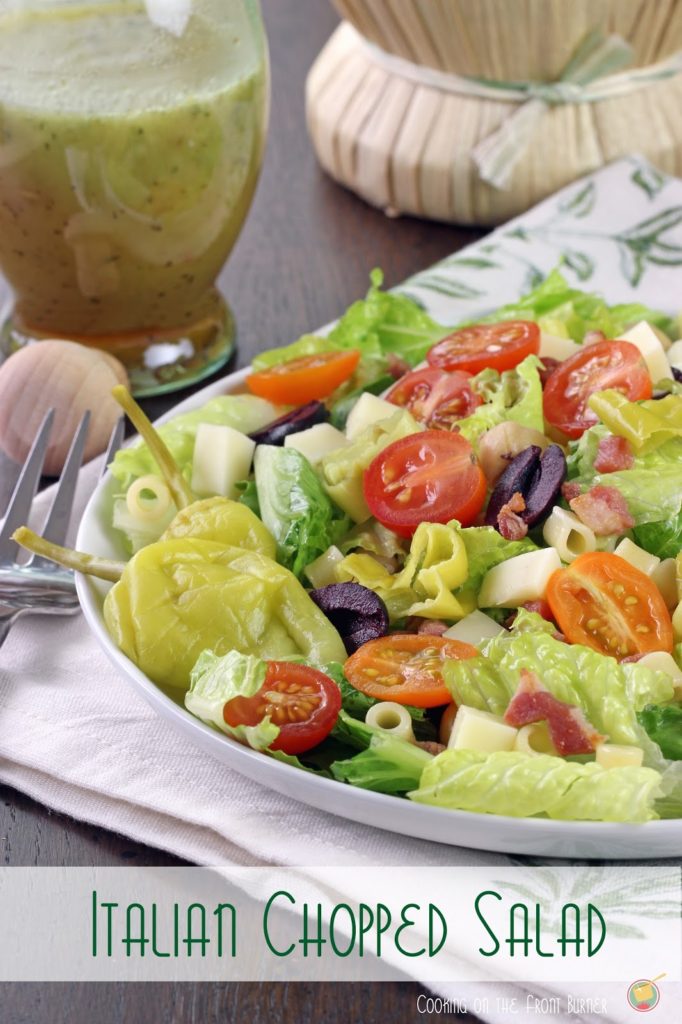 Fresh ingredients, a bit of pasta and crispy pancetta topped with a creamy homemade Italian dressing make for a great flavor combination!
Italian Chopped Salad
Prep Time: 10 minutes
Ingredients
Salad
3 cups chopped romaine lettuce
1 cup cooked ditalini pasta (rinsed and cooled)
1 cup chickpeas, rinsed well
½ cup grape tomatoes sliced in half
¼ cup pitted kalamata olives sliced in half
2 oz. diced panetta cooked until crispy
¼ cup diced provolone cheese
sliced pepperoncini peppers (to taste)
Dressing
¼ cup red wine vinegar
1 tablespoon diced shallot
2 tablespoons honey
1 teaspoon dried Italian seasoning
salt
pepper
½ cup olive oil
Instructions
Combine all the salad ingredients in a large bowl then divide between 2 plates.
To make dressing, combine all ingredients except olive oil in a small food processor and process for about one minute.
Add olive oil in a slow steady stream until well mixed
Pour over salad
This will make 2 large salads or 4 small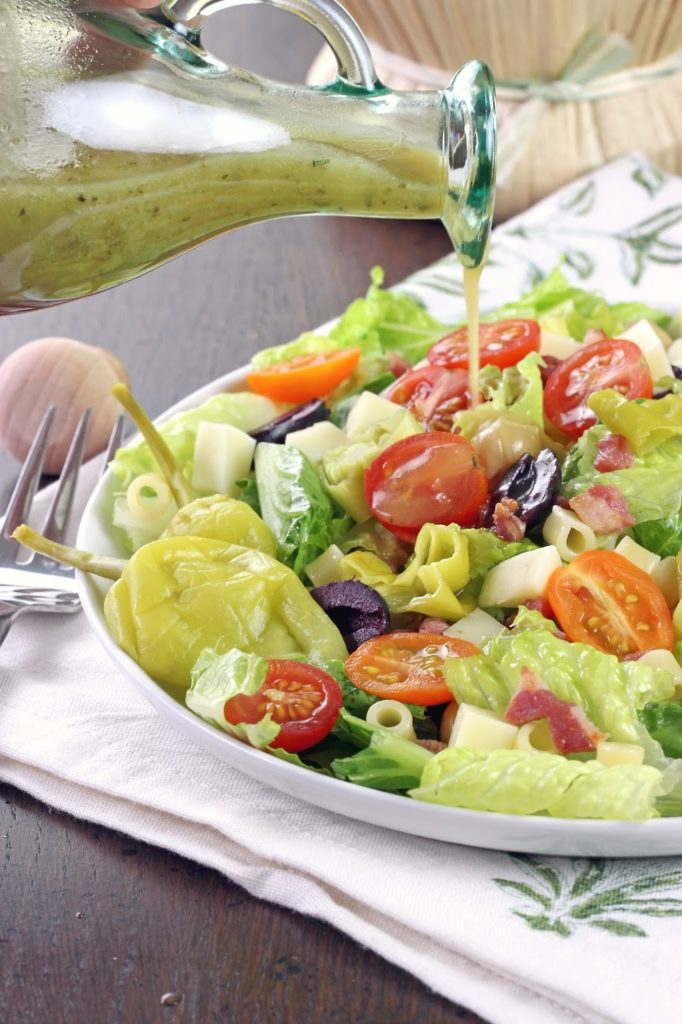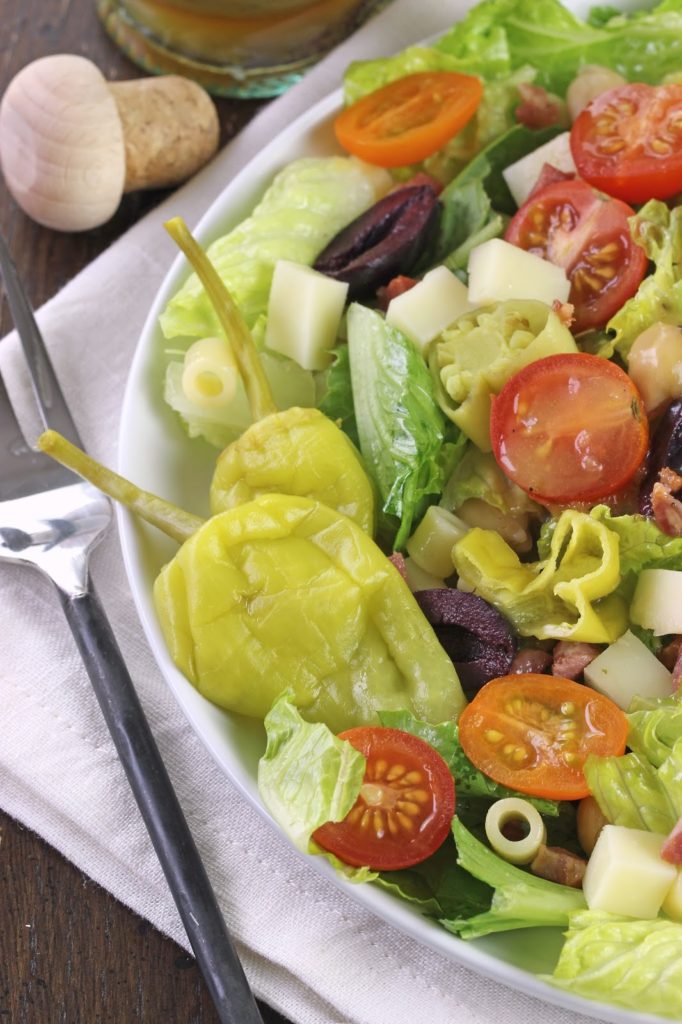 Another tasty salad recipe – Greek Orzo