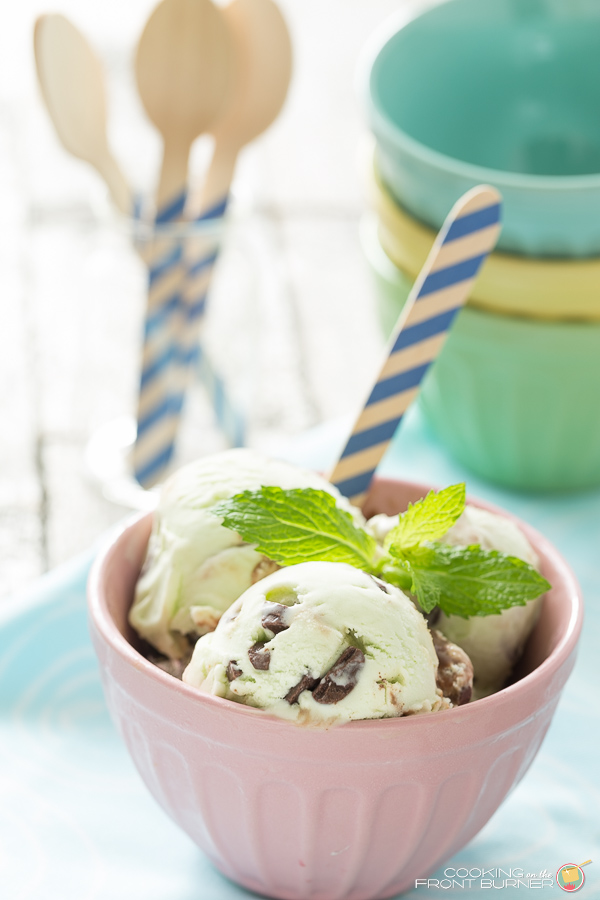 Summer and ice cream go together like PB&J, mac-n-cheese and well, you get the idea. Mint Chocolate Chip with Fudge happens to be my favorite flavor (at least this summer!) We have a local shop called Flapdoodles that the DIY Guy and I have been known to frequent every couple weeks. He'll try different flavors like Salty Caramel and Coffee Chip. I keep going back to the mint and thought it was time to try and make my own.
A couple years ago I bought a Cuisinart maker. This machine works really slick – just combine your ingredients, pour in the bowl and in about 20 minutes your ice cream is done. I did learn a trick from a friend of mine who puts in some vodka as it is mixing – not for the alcohol content but it helps prevents the ice cream from becoming too hard and forming ice. It worked!
Mint Chip Fudge Ice Cream
Prep Time: 25 minutes plus cooling/freezing times
Yield about one quart
Ingredients
1 1/2 cups whipping cream
1 1/2 cup whole milk
2/3 cup sugar
2 eggs
2 teaspoons mint extract
1/2 cup chocolate chunks
1/3-1/2 cup hot fudge sauce
1 tablespoon corn syrup
3 tablespoons vodka
Instructions
Whisk the eggs and sugar together in a medium bowl until well blended then set aside
In a medium saucepan, heat the milk and cream over low heat until it begins to steam (not boil)
Whisk in the egg mixture (2 tablespoons at a time) until it is all mixed – whisk constantly so eggs don't "cook"
After mixture is fully combined cook over medium heat stirring constantly until the mixture is thick and smooth about 20-25 minutes. Mixture should coat back of spoon.
Add mint extract, vodka and cool in refrigerator until cold.
Transfer the cold mixture to your ice cream maker and process as directed – add the chocolate chunks the last 3 minutes of mixing.
Combine the hot fudge sauce and corn syrup
Place about half of the mixture into a loaf type pan, spoon half of the hot fudge sauce and swirl; add remaining ice cream mixture and rest of hot fudge and swirl.
Place a piece of plastic wrap directly on top of ice cream and freeze at least 4 hours.
Ice cream can be place in refrigerator about 15-20 minutes before serving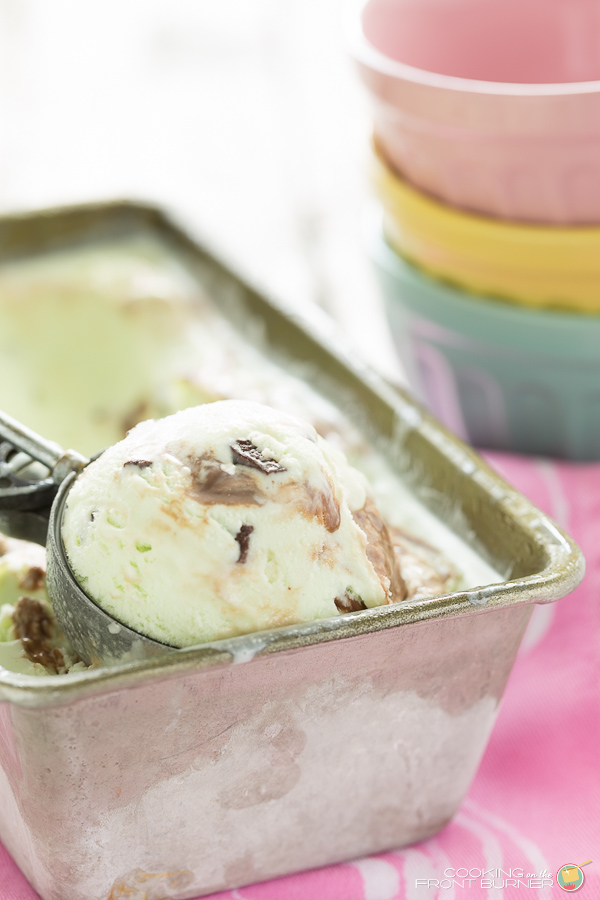 What flavors are you screaming for this summer??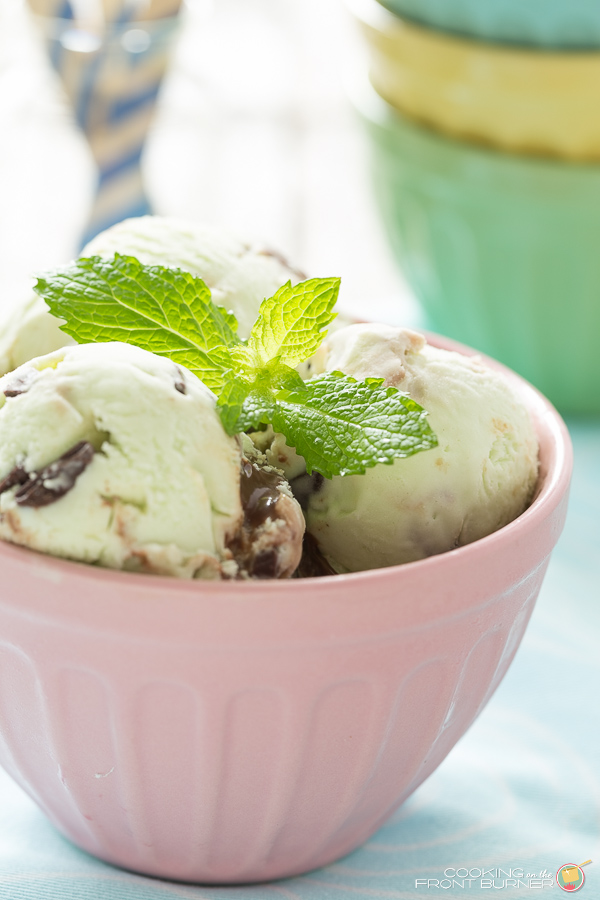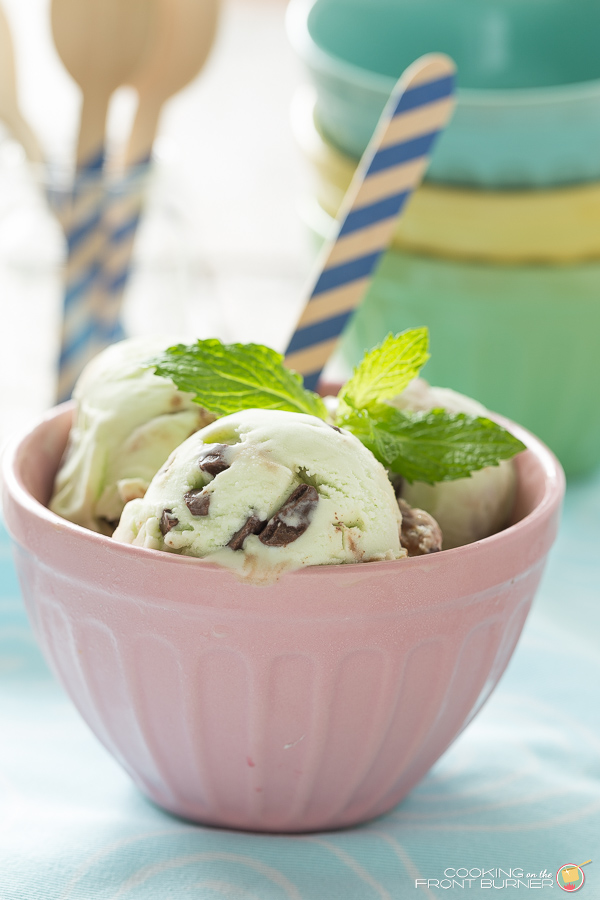 Other recipes you might enjoy: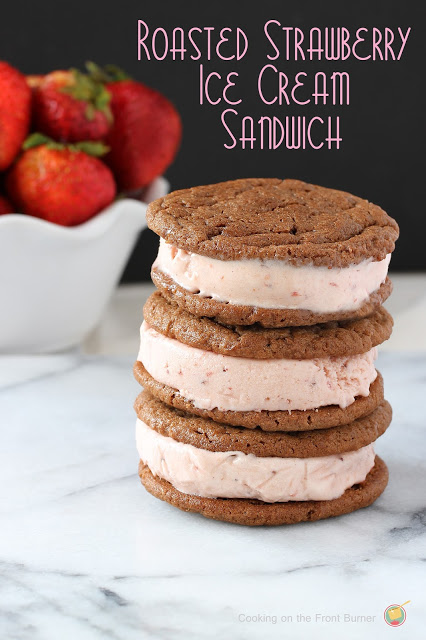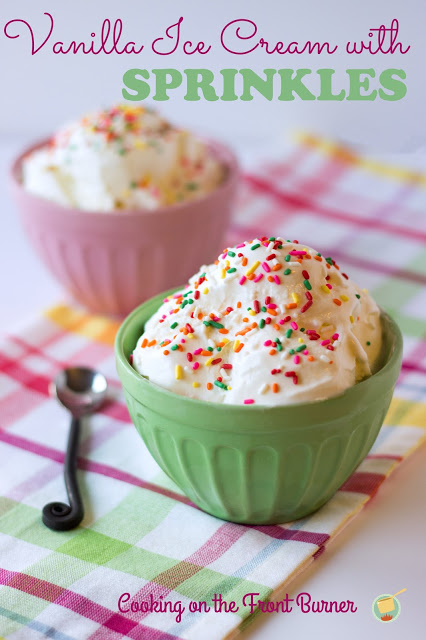 Want to see more ice cream treats?