Fresh Fig pizza with Arugula is sweet, peppery and bursting with amazing flavor!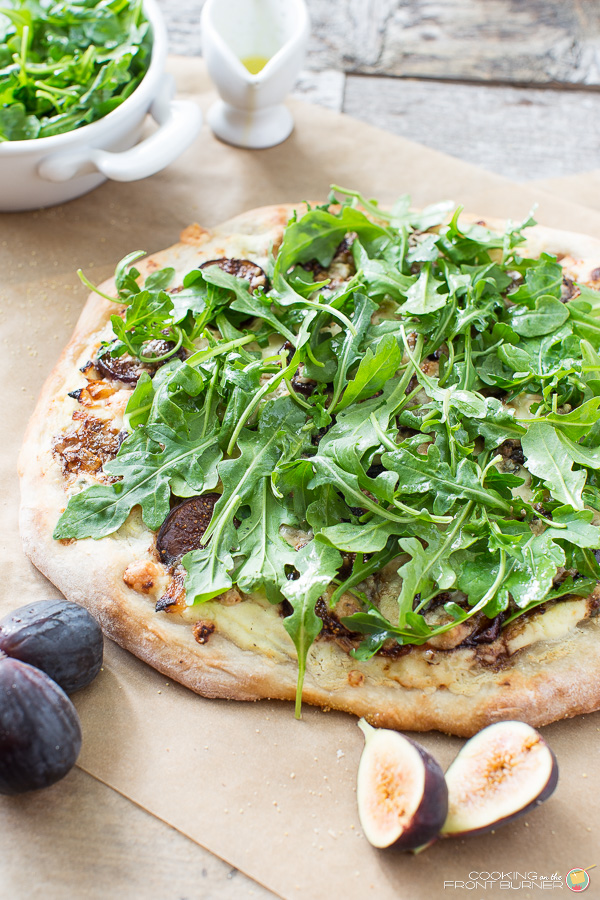 I'm back today with the second of the fig recipes I tried this week and this one (at least for me) hit it out of the park! Fresh Fig Pizza with Arugula lives up to the hype.
I originally had thought we would have this as an appetizer to our main course, but once we started, we decided what the heck and called it dinner.
I know the DIY Guy had his heart set on meat but even he agreed that this pizza was great and we could grill out the next night. What a guy! (And we did!)
This pizza is made up of layers of really good stuff like ricotta, lemon, figs (the star), reduced balsamic vinegar, caramelized onions, gorgonzola and later topped with peppery arugula and, if desired, drizzled with some of the reduced balsamic.
Wow, it is a flavor explosion in your mouth! It's a bit on the rich side, so a couple of slices were plenty for me.
For this version I used my own pizza dough that I happened to have in the freezer but I listed in the ingredients a pre-made crust to keep it easy. If you do decide to use your own dough, it needs to be on the thinner side and not too thick.
First out of the oven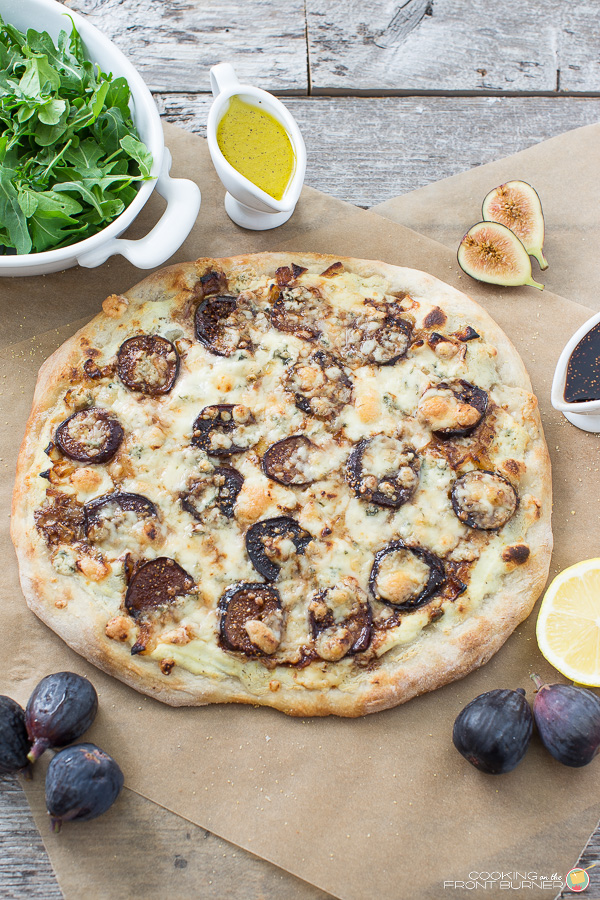 Next topped with the arugula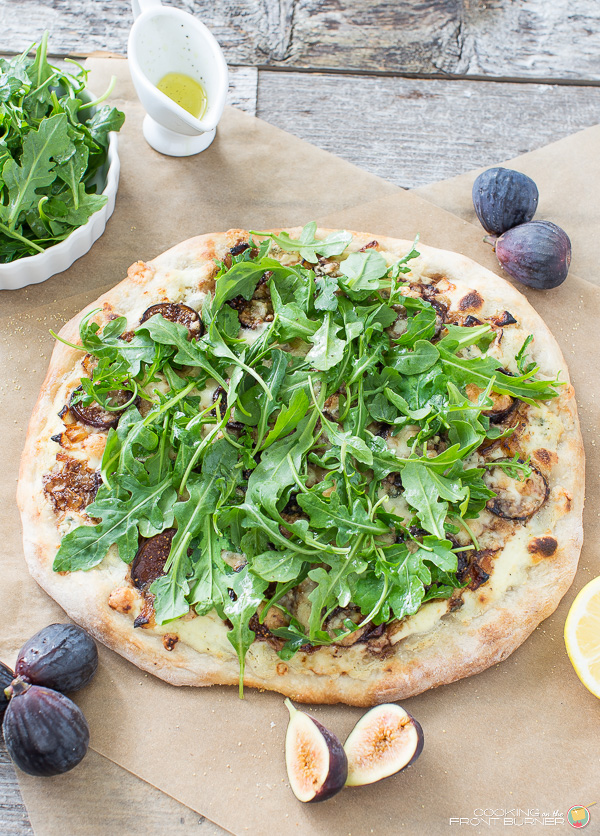 And finally a slice for you!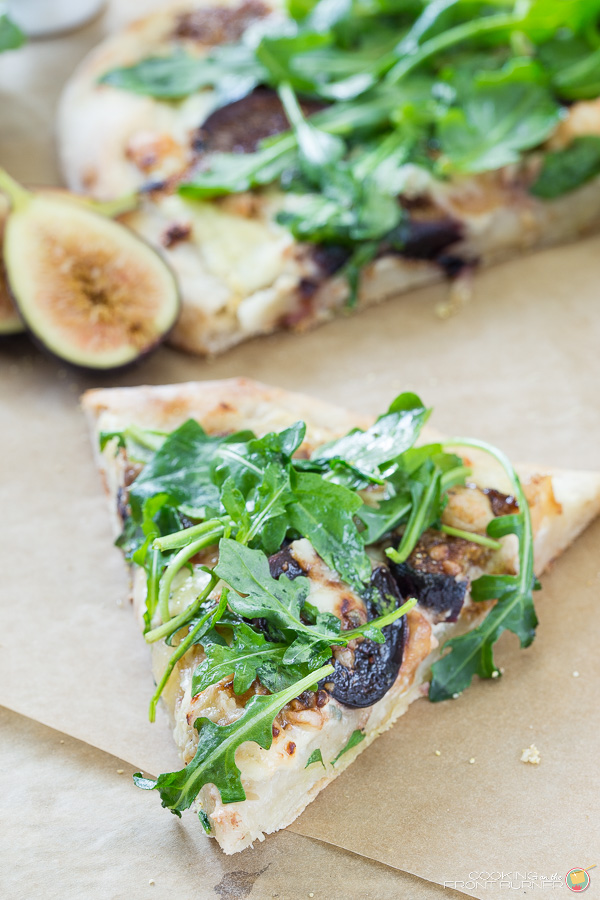 Note - if you cannot eat the pizza all in one sitting, I would remove the arugula, refrigerate, reheat when you want and re-top with fresh arugula.
This concludes fig week at our house - we only have a couple left for eating! If you missed my earlier recipe Bacon Wrapped Figs, enjoy: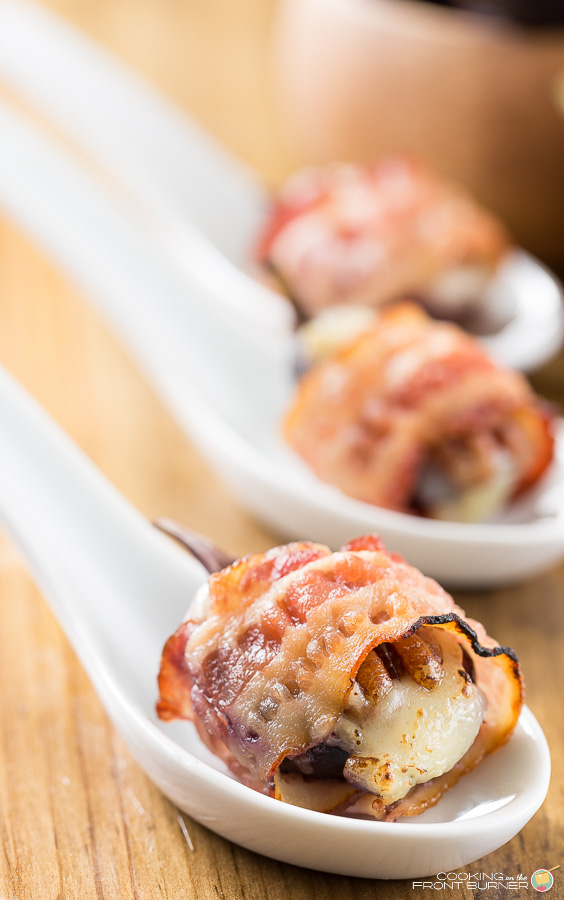 Get the Recipe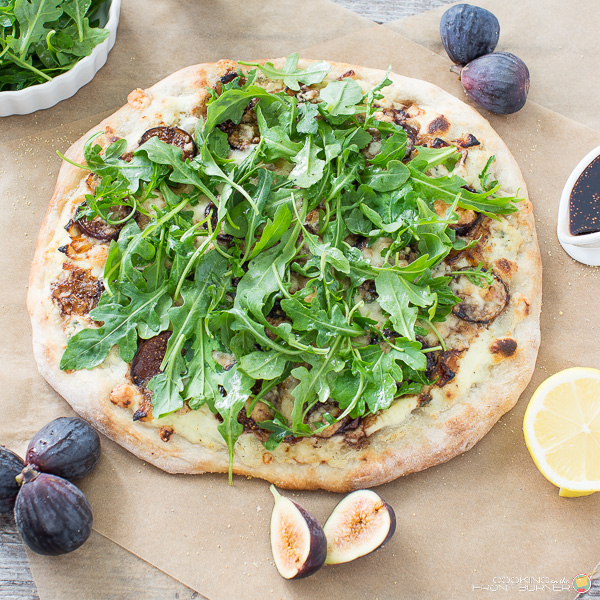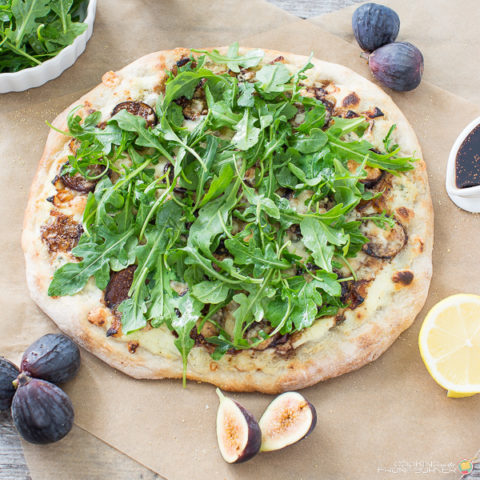 Fresh Fig Pizza
A delicious pizza with sweet figs
Ingredients
1 pre-packed pizza crust
6 fresh figs cut into ¼″ slices
1 cup balsamic vinegar
¾ cup gorgonzola cheese (crumbled)
¾ cup ricotta cheese
2 tablespoons olive oil
1 lemon zested then juiced
1 teaspoon sugar
½ cup chopped sweet onion
1 ½ cups arugula
1 tablespoon butter
salt and pepper
Instructions
In a medium skillet over very low heat melt the butter then add the onions and cook until onions are caramelized, stirring occasionally. This could take about 20-25 minutes. Low heat will make the onions brown at the right pace and not burn.
In a medium saucepan simmer the balsamic vinegar until it reduces by about half then add the sugar and figs, stir and set aside
Combine the ricotta, lemon zest and one tablespoon olive oil together in a small bowl and set aside.
Preheat oven to 400°
To assemble: Spread the ricotta mixture on the crust, add the drained figs (keep the reduced vinegar), caramelized onions, and gorgonzola cheese
Bake for about 12-15 minutes or until crust is done according to package
Toss the arugula with the other tablespoon olive oil, lemon juice and salt and pepper to taste.
Let pizza cool slightly, top with arugula mixture and serve.
About the Author
Recent Posts
Recipe Index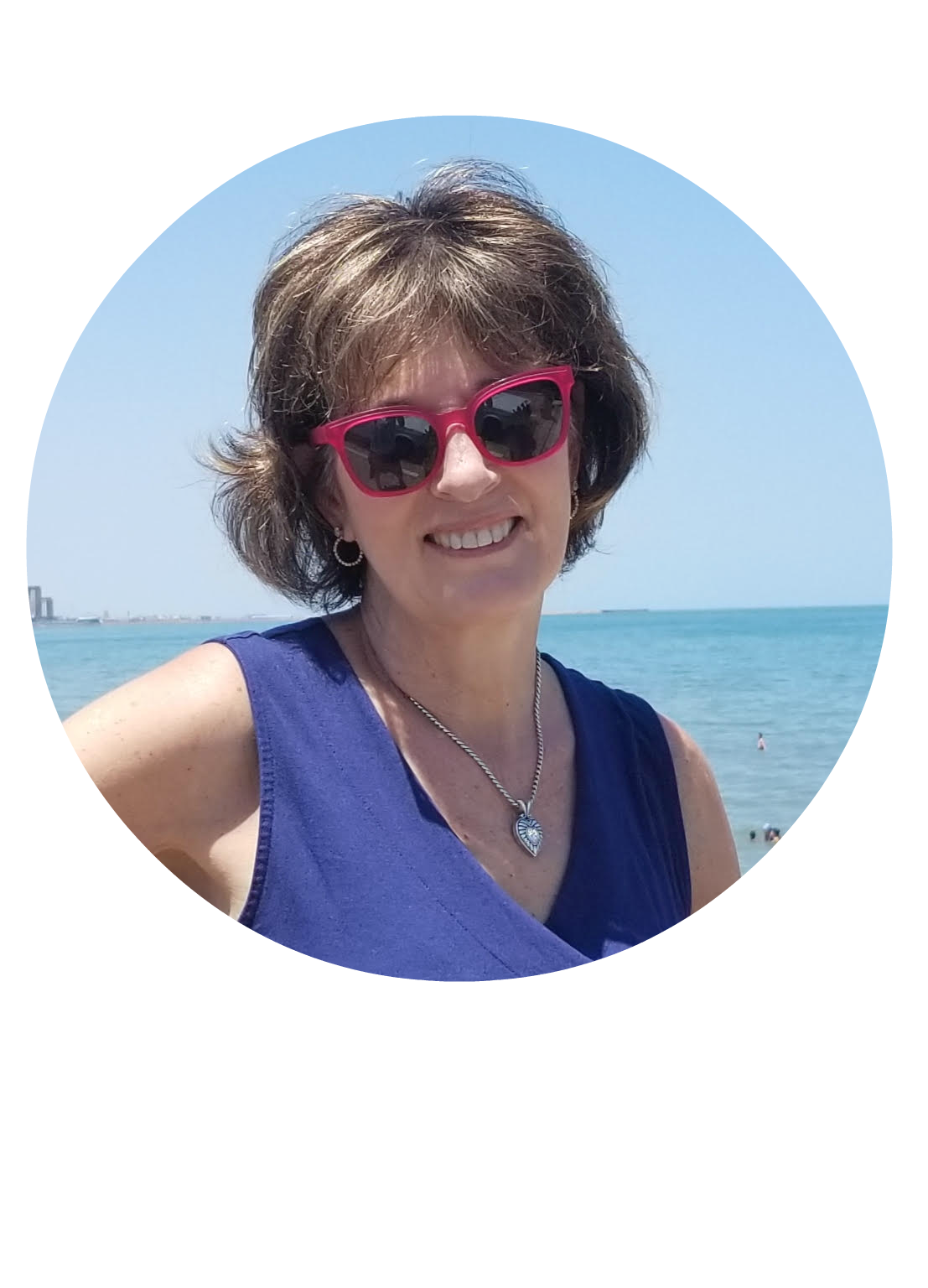 We are all about sharing our love of good food so on the blog you will find easy recipes to enjoy with your family and friends.  We hope to inspire you to host a gathering to create special memories.  Most recipes are step by step so you can feel confident in the kitchen.  Take a look around to find everything from breakfast to dinner and everything in-between!