These Lemon Glazed Sugar Cookies are bursting with the tanginess of lemons and have a nice chewy texture.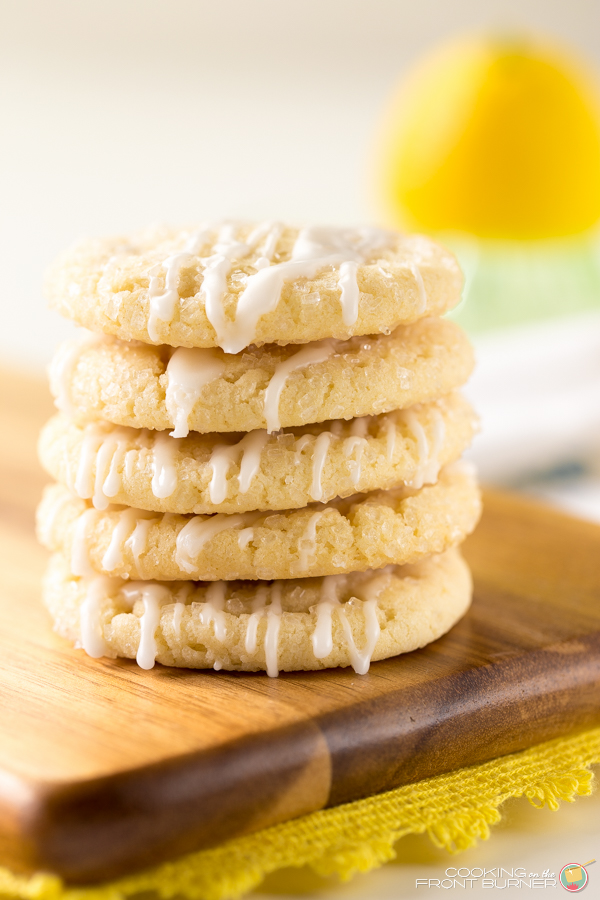 Hooray-Spring is in the air!  It officially arrived a couple days ago and I think we need to celebrate with these Lemon Glazed Sugar Cookies.  Sound pretty good to you?  I'm ready to move forward, forget winter and enjoy getting outside again. The house needs to be opened up, aired out and since I forgot to take the screens off last winter, I'm ready to do that too 🙂  What do you look forward to the most in the spring?  I love seeing the daffodils come up, the trees starting to bud and seeing the neighbors again!  We all hibernate in the winter, so the warmer days are great to hang outside and see what everyone has been up to.  It's a refreshing time of the year just like these lemon cookies!  Hmmm - I'll need to make another batch to share with them soon.
Lemons to me are like sunshine - so bright, refreshing and pleasing to the taste buds.  I could have something lemony every day!  Sweet or savory dishes are ok with me too.  What I liked about making these cookies is that they are super easy and the dough does not need to be refrigerated.  If you have about 45 minutes to spare, you can whip these up.  You will also love the chewy texture.
With Easter coming up next weekend, these would be perfect to serve to guests or bring to a gathering.  In fact, I'll be doing just that.  We'll be going to some friend's house this year and I'm usually in charge of sweets.  I'll want to make something a bit fancier too but these cookies will be coming along too.  I'll need to start figuring out what else to make.  Since I've got the lemon cravings satisfied, I'm sure I'll go with chocolate!  You can never go wrong with that either, right?
Another lemon recipe you might like - Lemon Pound Cake!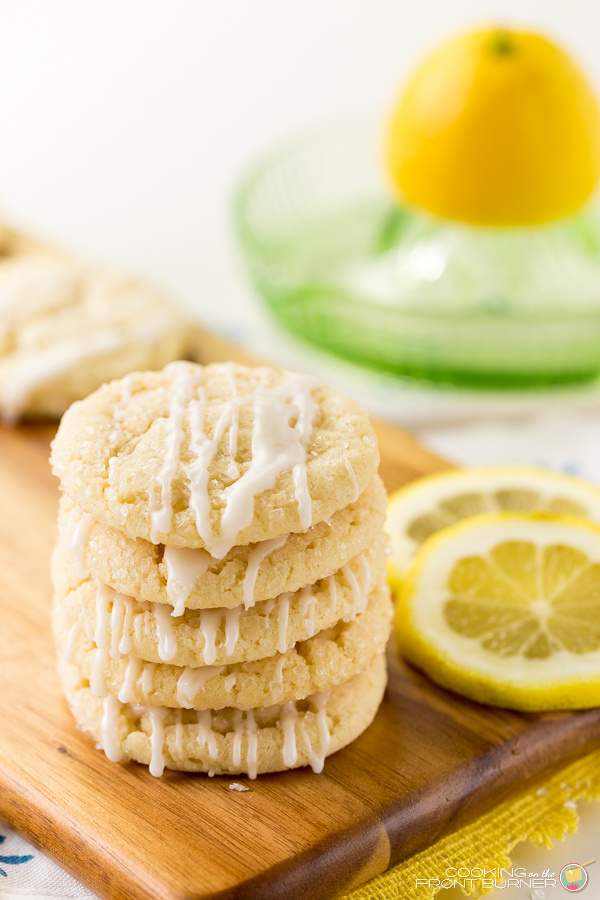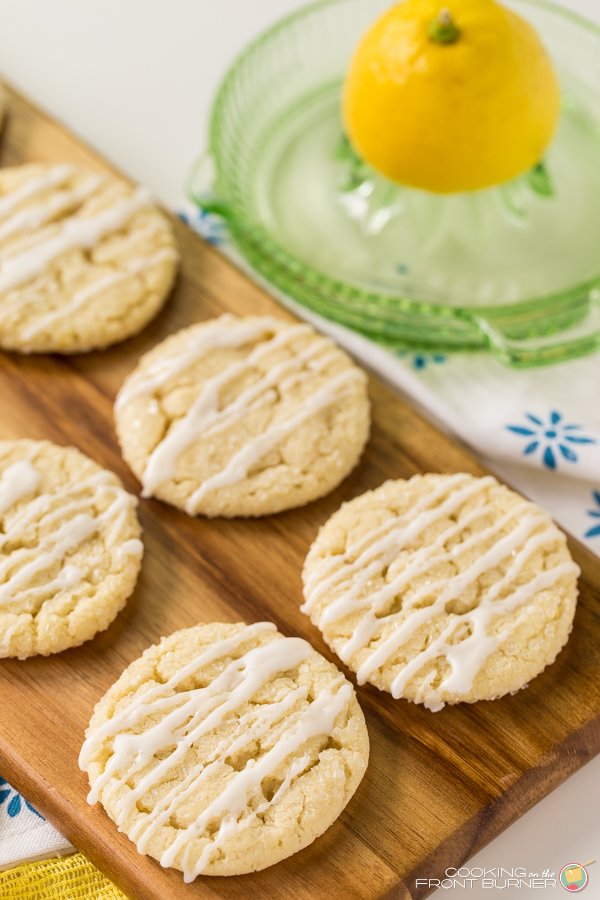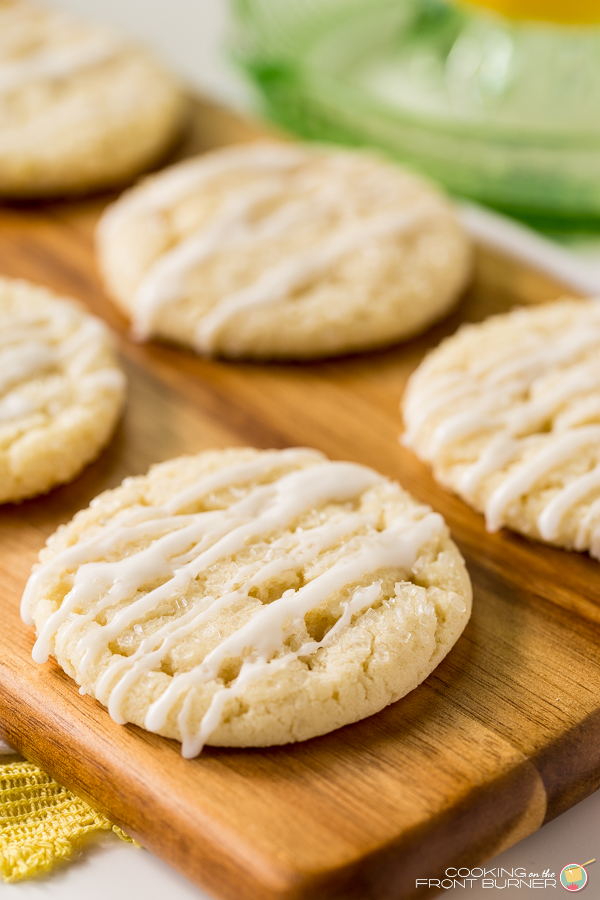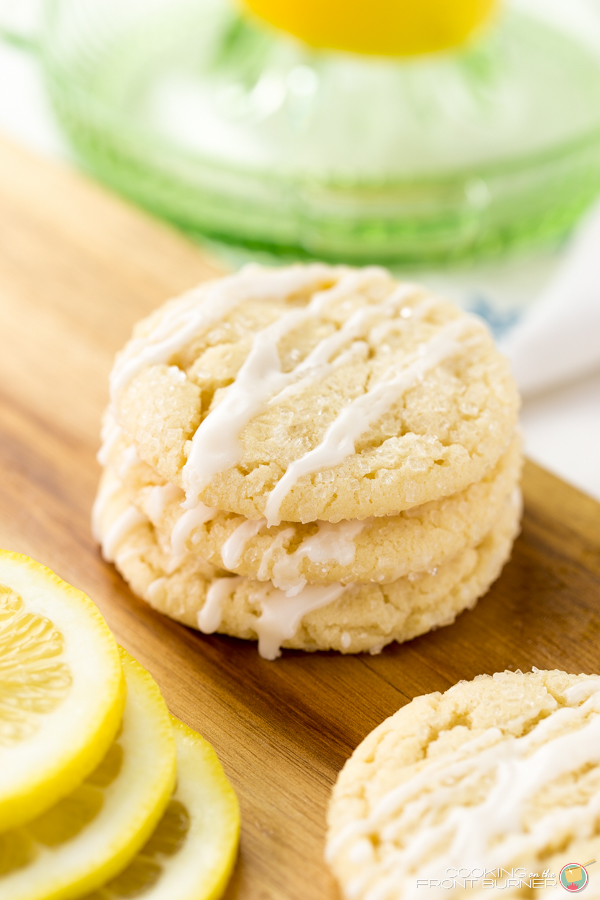 I love squeezing my lemons the old fashioned way.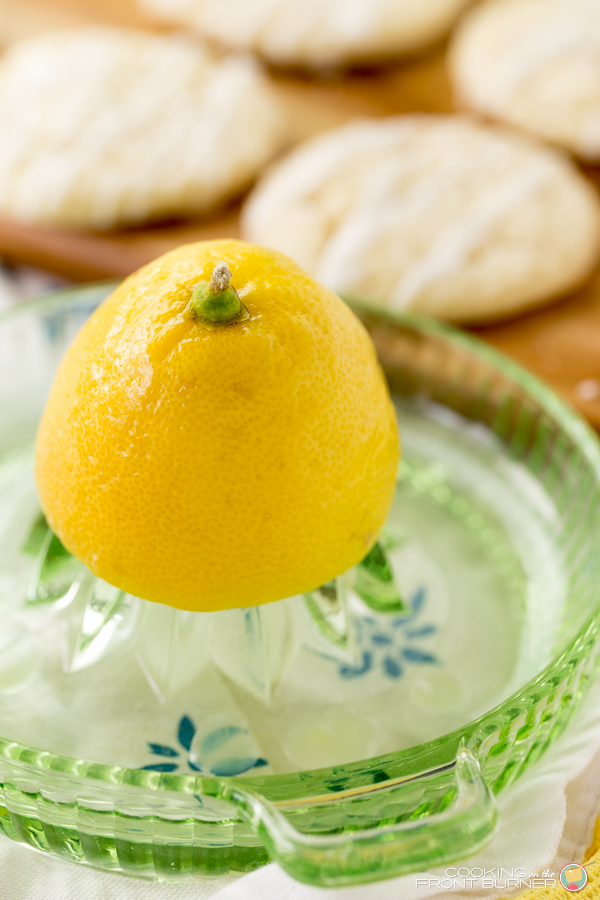 Get the Recipe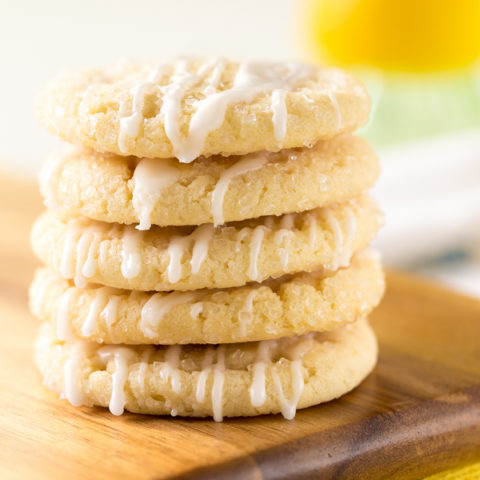 Lemon Glazed Sugar Cookies
These Lemon Sugar Cookies are a perfect snack
Ingredients
2 ¾ cup flour
1 teaspoon baking soda
1 teaspoon baking powder
½ teaspoon salt
1 cup butter, soft
1 ½ cups sugar
Zest of ½ lemon
1 large egg
2 teaspoons vanilla extract
juice of ½ lemon
White sparkling sugar (to roll cookies in)
1 ½ cup powdered sugar
2 tablespoons milk
juice of ½ lemon
Instructions
Preheat your oven to 350 and then line your cookie sheets with parchment paper
Combine the flour, baking soda, baking powder and salt in a medium bowl and set aside.
In a large bowl beat the butter and sugar until creamy (about 2 minutes) then add in the egg, vanilla extract and lemon zest and mix well
Add in the juice of the half lemon and mix well
Add the flour mixture in the wet ingredients about ½ cup at a time and mix until combined
In a small bowl place the sugar sprinkles
Roll the dough into balls (a bit larger than a walnut) then roll in sugar and place on your parchment paper
Bake for 11 minutes (until set) then cool on cookie sheet for 5 minutes before cooling completely on a wire rack
Make your glaze by sifting the powdered sugar then add the juice of the second lemon half and add one tablespoon of milk. If a bit too stiff add in 1-2 teaspoons of milk until it is drizzle consistency.
Drizzle the glaze over completely cooled cookies and store in a airtight container for a week or these also freeze well
Nutrition Information:
Yield:

12
Serving Size:

2
Amount Per Serving:
Calories:

444
Total Fat:

17g
Saturated Fat:

10g
Trans Fat:

1g
Unsaturated Fat:

5g
Cholesterol:

56mg
Sodium:

408mg
Carbohydrates:

70g
Fiber:

1g
Sugar:

45g
Protein:

4g
Nutritional information provided is computer-generated and only an estimate. You may want to do your own research with the ingredients listed if you have concerns about health or specific diets.

About the Author
Recent Posts
Recipe Index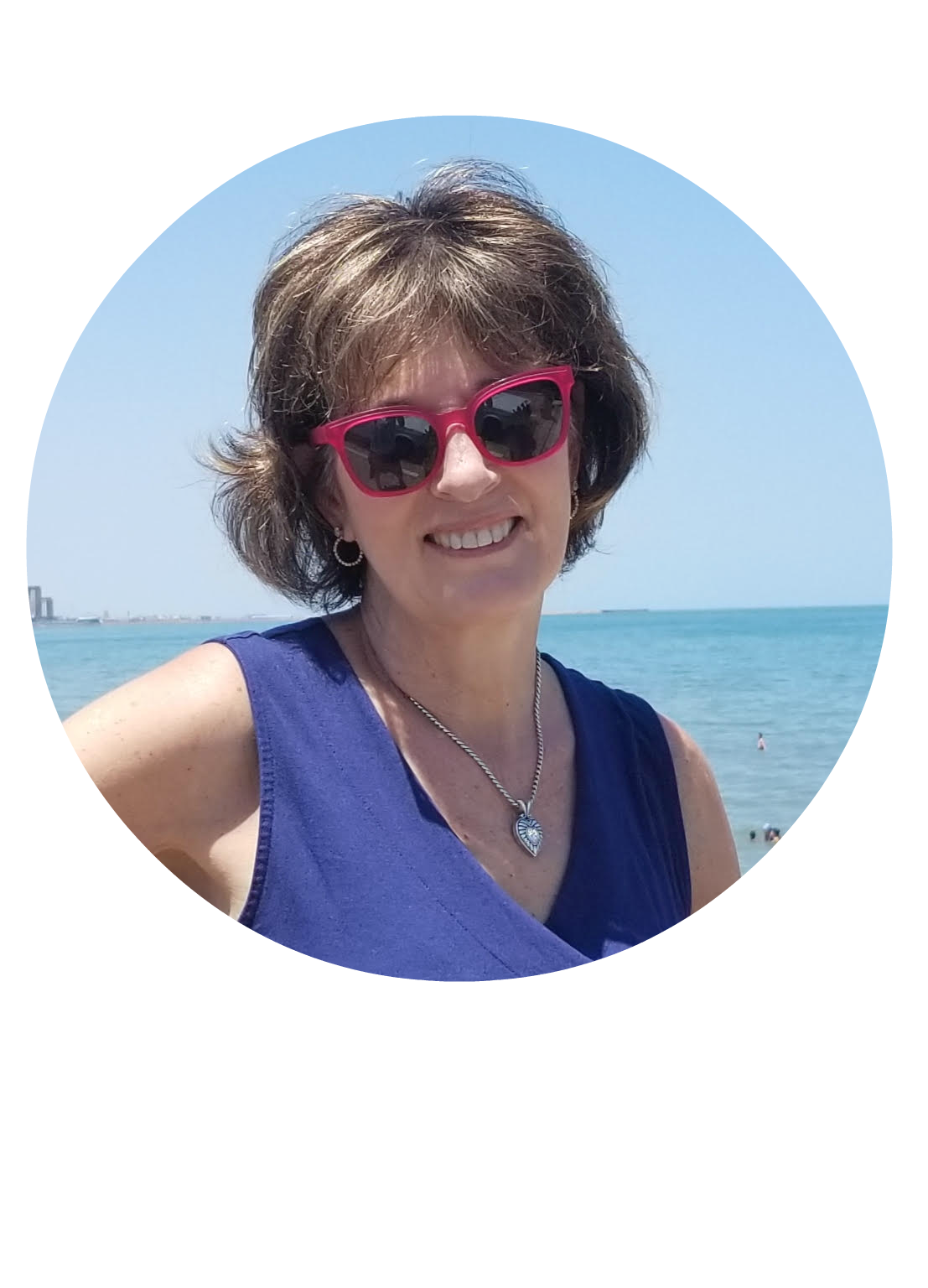 We are all about sharing our love of good food so on the blog you will find easy recipes to enjoy with your family and friends.  We hope to inspire you to host a gathering to create special memories.  Most recipes are step by step so you can feel confident in the kitchen.  Take a look around to find everything from breakfast to dinner and everything in-between!