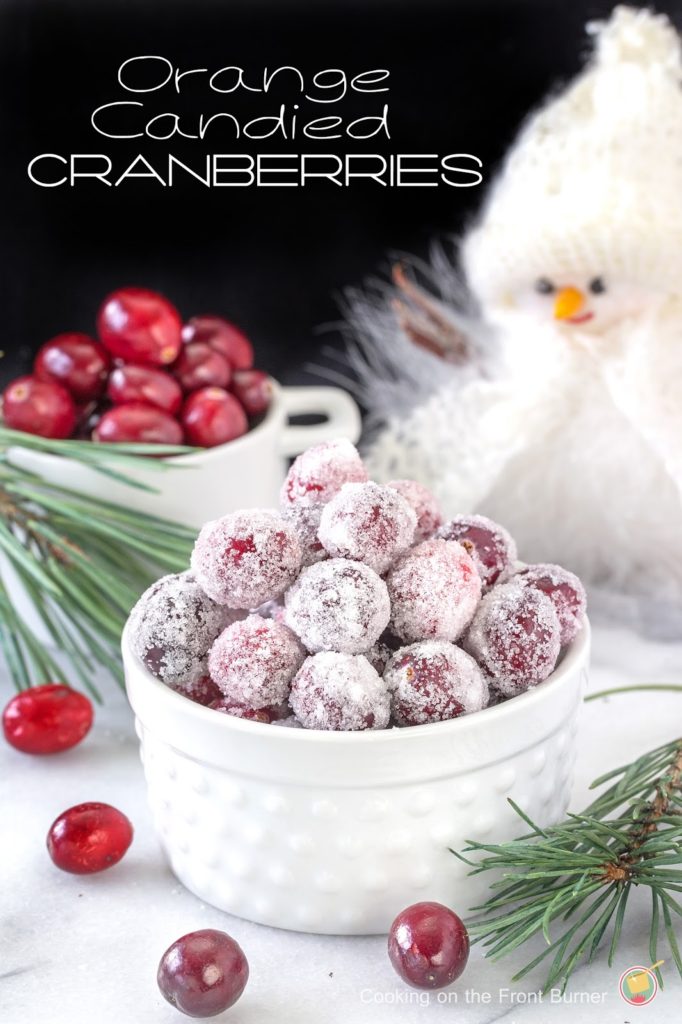 Tis the season for cranberries – whether you like them fresh or as craisins, they are easy to find now so get them while you can! I decided to make these Orange Candied Cranberries for a couple reasons. Last Christmas Eve my friend brought these to our annual feast and I really liked them a lot. Sweet and tangy at the same time! So this year as I was making some cranberry recipes (post coming soon), I had some leftover and decided to whip up a batch myself.
Not only are these good to snack on but I think these would make a great garnish on a cheesecake, cake or cupcakes. They are easy to do and look really festive for this time of year!
Orange Candied Cranberries
10 MINUTES PLUS OVERNIGHT CHIL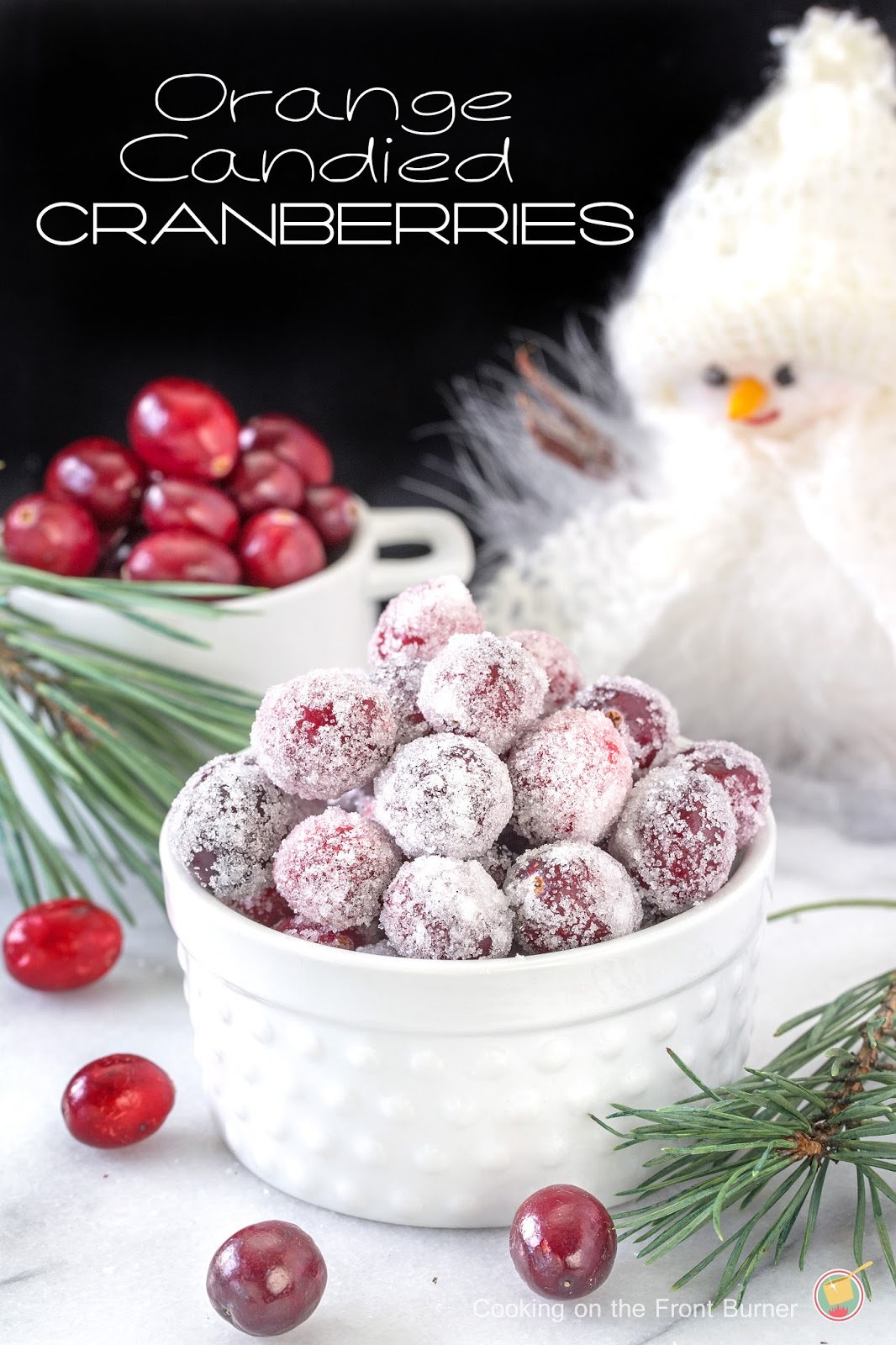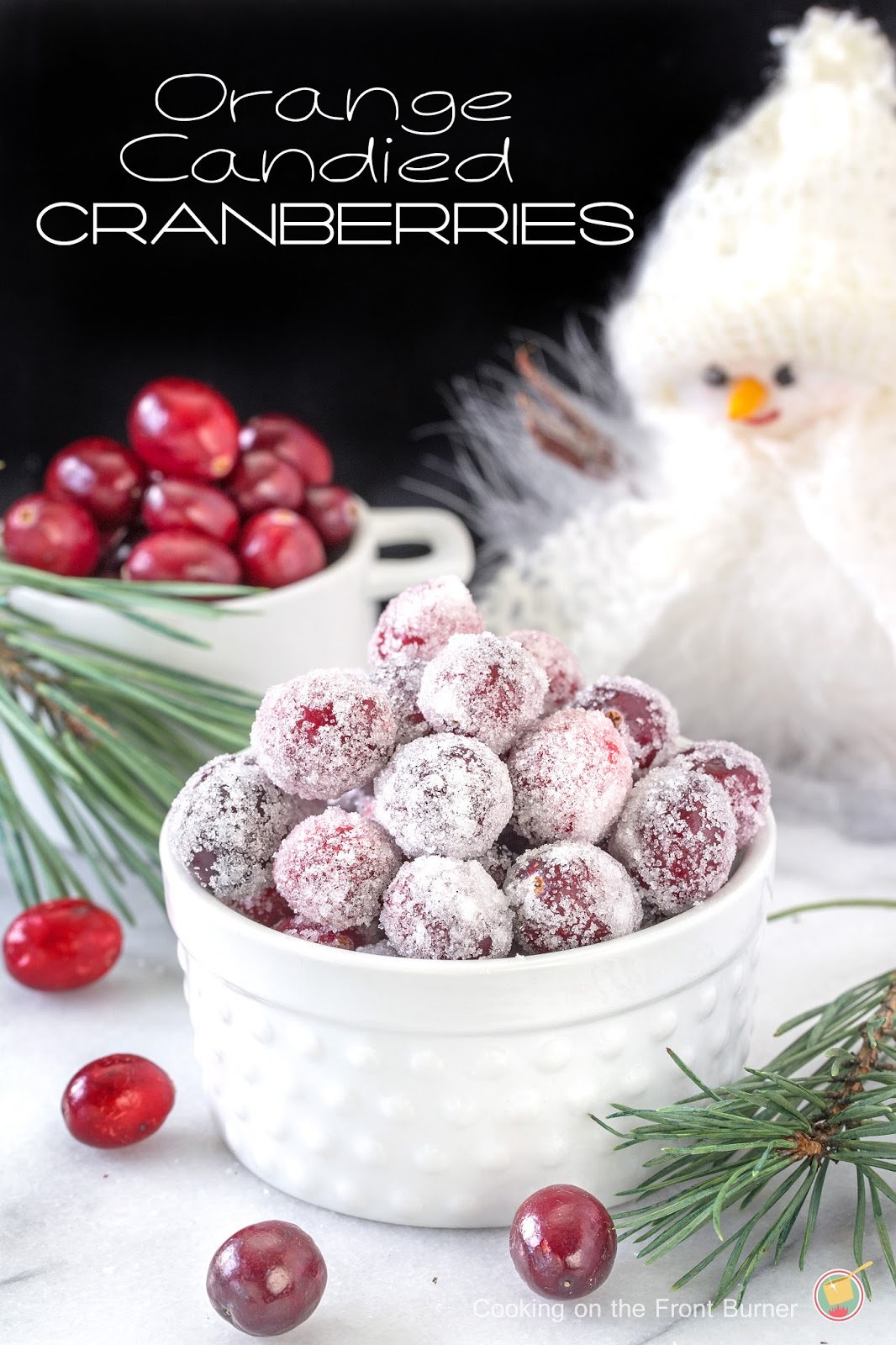 Sweet and tangy cranberries great for snacking or garnish
Ingredients
1 1/2

cups whole fresh cranberries

1 1/4

cup sugar

1 3/4

cup water

2

tsp orange liqueur (triple sec or contrineau)

1

cup of sugar (for rolling)
Instructions
In a medium saucepan combine 1 1/4 cup sugar, liqueur and water.
Heat over medium stirring until sugar is dissolved but not too hot
Add the berries, stir and cover with a plate and weight it down
Keep in refrigerator overnight
Place 1 cup sugar on a large plate
Remove berries with a strainer and roll berries until coated
Place berries on parchment paper until dry (about 2 hours)
Keep these stored in a covered container in a cool spot
Will keep for about 10 days
While I really liked these, I can't say the DIY Guy was a fan so these won't be making the cut to bring into his work…. I'll have to send in another treat.
Hmmmm… my snowman is studying these intently! He looks perplexed 🙂 but I think he is cracking a smile!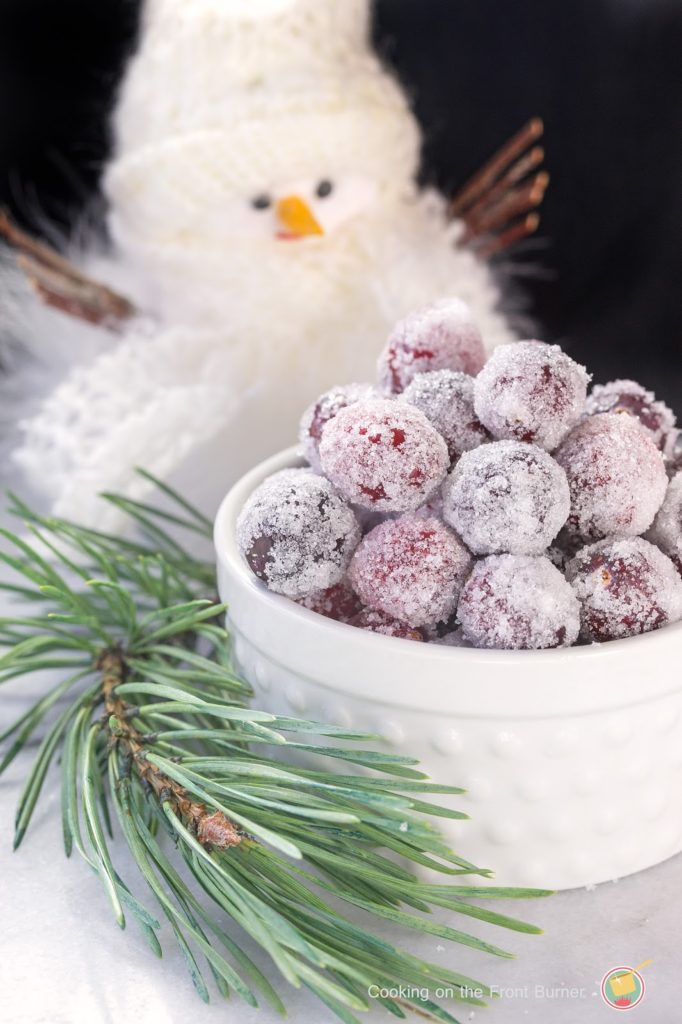 Another cranberry recipe you might like: