If you love sweet and salty food, you will love this bark!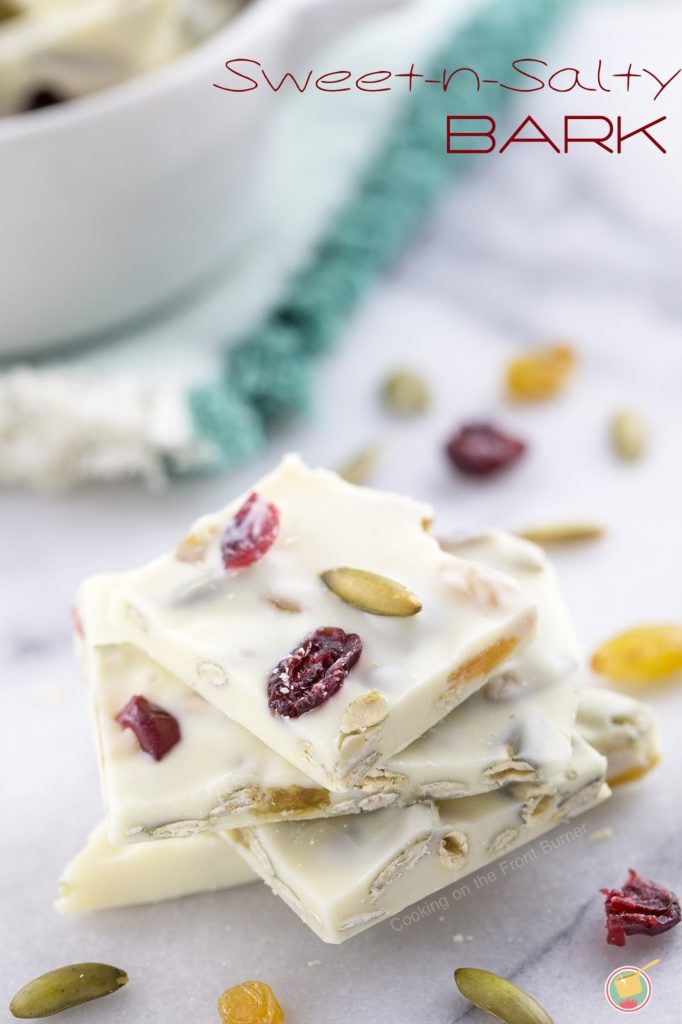 Today's a first for me.  I've never made a bark recipe and now I don't know what I was waiting for!  Not only is this so simple – 4 ingredients – but from start to taking a bite is about 30 minutes.  While I opted to go with autumn type flavors, the sky is the limit on what you can add to make it your own.

I mean really, melting chocolate, stirring and pouring is all it takes to have these sweet and salty treat.  And while I was making it, I was thinking how fun this would be for a quick gift.  I really liked the crunch of the pumpkin seeds with the chewiness of the craisins and raisins.  I've got some ideas for my next batch to make it more for the Christmas holiday.
Sweet and Salty Bark
Prep Time: 5 minutes
Set Time: 25 minutes
Yield about 30 pieces
Ingredients
16 oz. white chocolate (I used Ghirardelli's)
1/2 cup pumpkin seeds
1/2 cup golden raisins
1/2 cup craisins
Instructions
Line a jelly roll pan with parchment paper
In a microwave bowl add white chocolate that has been chopped; put in microwave for 2 minutes stirring every 15 seconds until it is just melted
Add remainder of ingredients and pour onto prepared pan (spread as thin and thick as you desire-mine used about 2/3 of pan)
Place in refrigerator about 25 minutes until harden
Cut into pieces and store in a closed container in refrigerator
Sometimes simple is the best way to go and this recipe definitely falls into that category.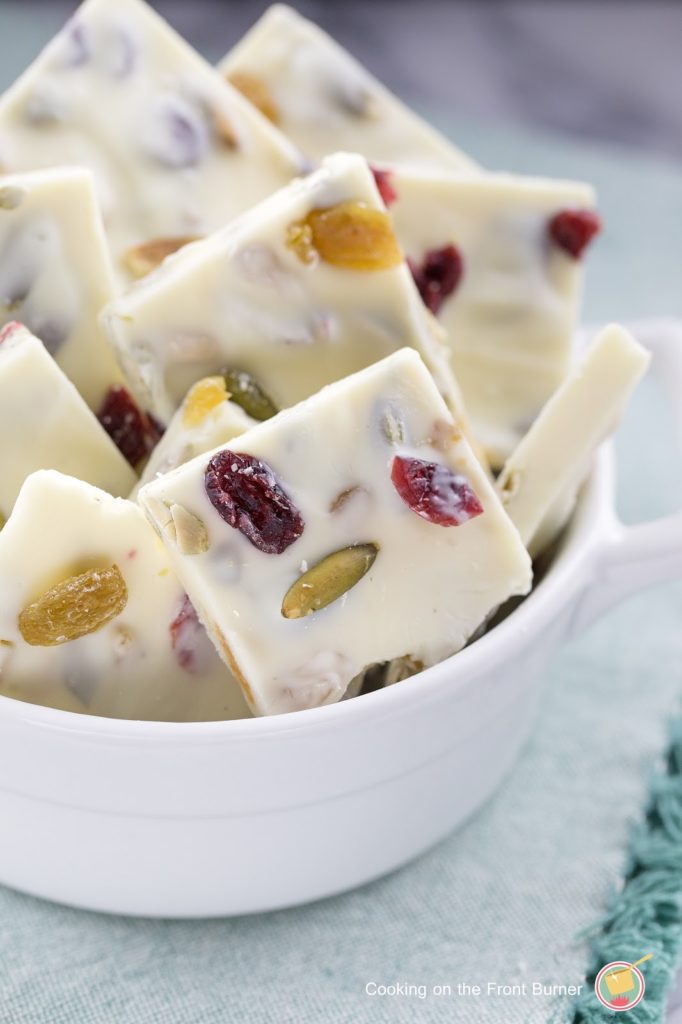 I would love to know what ingredients you have found that make a good combo!
Another snack you might enjoy – Peanut Butter Energy Bites