Light up your grill to make these delicious Southern Comfort Glazed Mushroom Burger. Your mouth will water as soon as they are ready!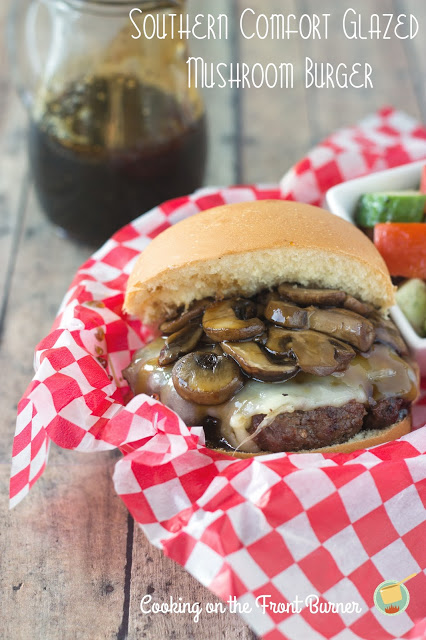 It's grilling time! All day at work I was trying to decide what to make for dinner that would be easy and keep the kitchen cool (it's been a super hot week)!
I kept coming back to a recipe I had seen at my friend Lisa's blog Cooking with Curls. It was a yummy glaze made with Jack Daniels.
So after work, I made a quick stop at Target to get some ingredients I needed knowing I had a bottle of Jack Daniels at the house.
Well when I got home, I discovered we didn't have any but the DIY Guy suggested using Southern Comfort instead. I think it made for a good substitution.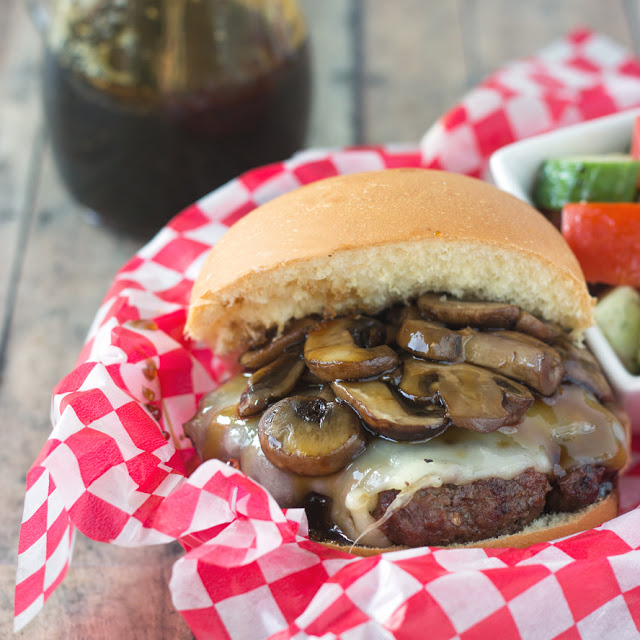 If you aren't a fan of the glaze: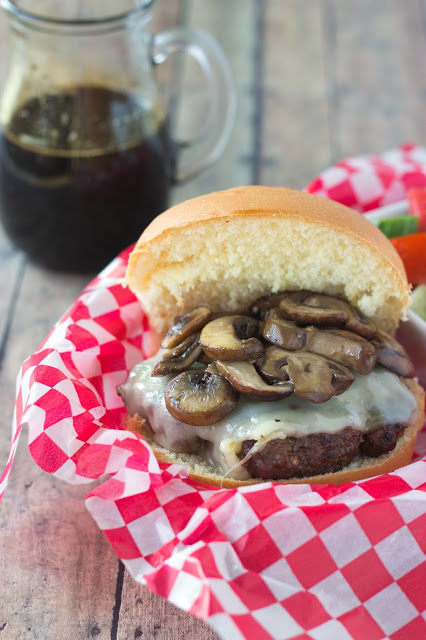 And if you are: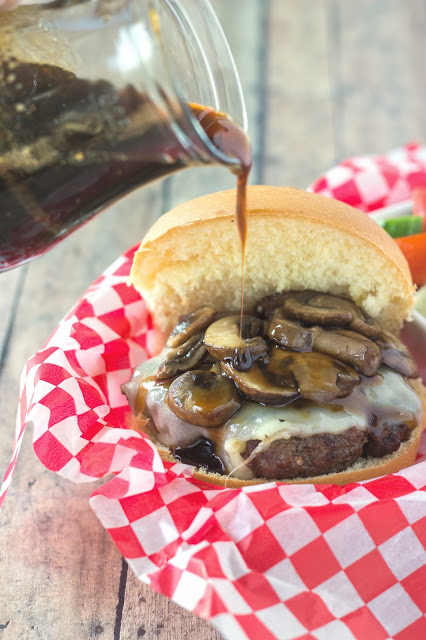 We also had a simple salad - fresh cut tomatoes and cucumbers tossed with S&P, red wine vinegar and olive oil. A nice dinner for a hot night!