Give yourself a boost with these Raspberry Coconut Energy Bites.  They are easy to make and bursting with flavors that you will love besides keeping you fueled!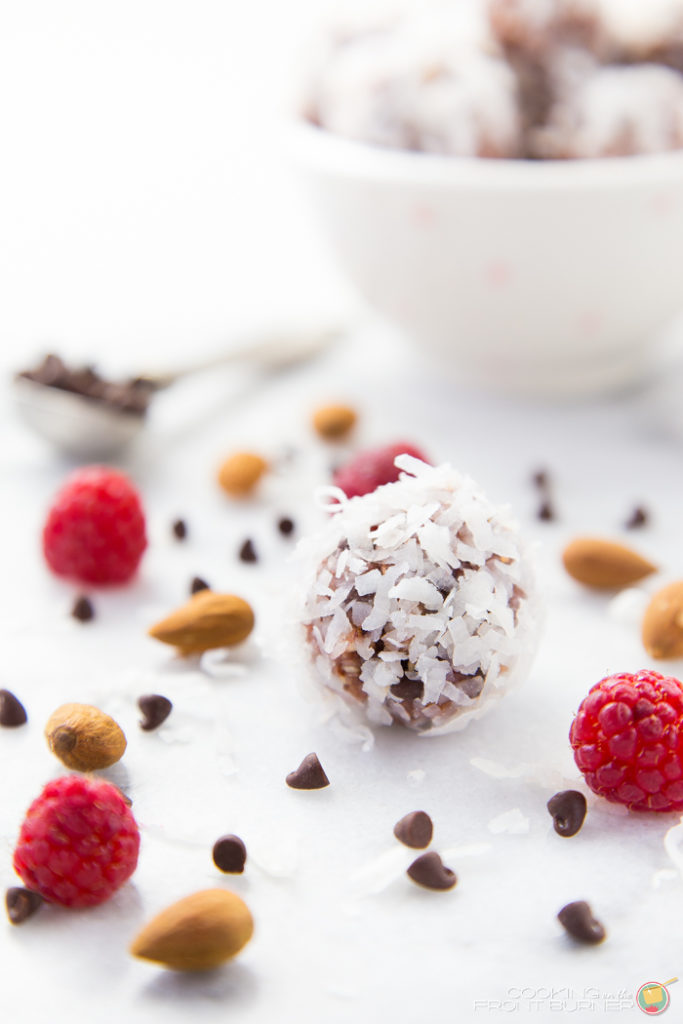 How's your energy level been lately?  Are you busy running from here to there, working out, or chasing around kids and need an extra boost during the day to keep going?  If you have answered yes, like me, then today's recipe of Raspberry Coconut Energy Bites is for you.  A quick bite or two will keep hunger away and a healthy way to get through the day.
I always think things will slow down and they never do.  I'm either working, trying to keep up with the house, laundry, and of course leaving time for some fun.  Even though I do like my salty or carb snacks, I'm trying to make some healthier choices and that's where these bites come in.  They don't take too long to make and are perfect to have on hand.  I may did have a couple during this photo shoot.  Yes, there is a bit a chocolate but not too much so that they are overly sweet (moderation is fine).  Though I recommend chilling them for an hour, the longer they sit, the more time the flavors have to meld.
April was a busy month and with the start of May tomorrow and through the fall, we have quite a few things planned.  In two weeks I'm hosting a bridal shower and have already been busy making favors, menu planning, some pre-food testing and even semi-setting the table (I'll be ok with this unless our 2 ½ year old granddaughter comes for a visit soon and then will need to pick stuff up!) We also have tickets to see the Book of Mormon in Minneapolis, a planned trip back to the east coast to see family and even a couple days in NYC - and this is all in May!  I can tell I'll need need a boost!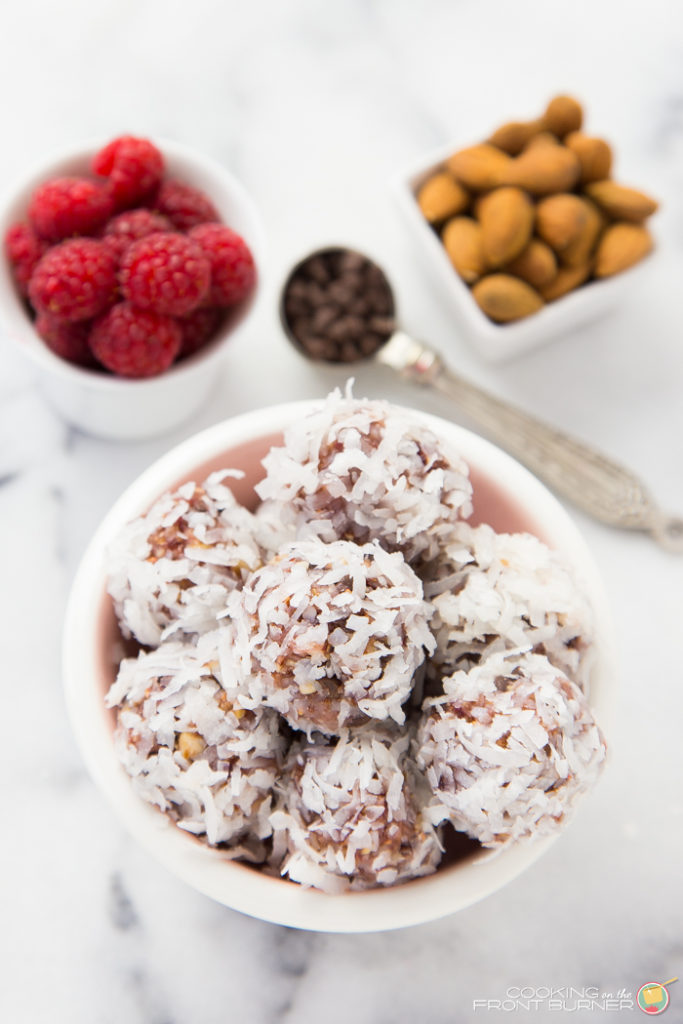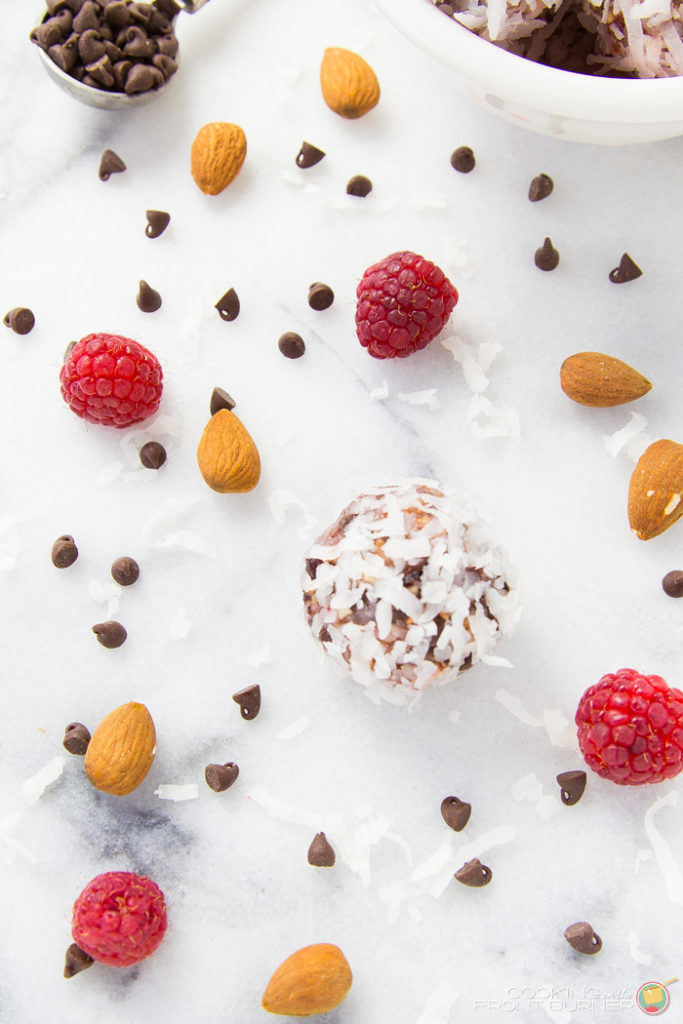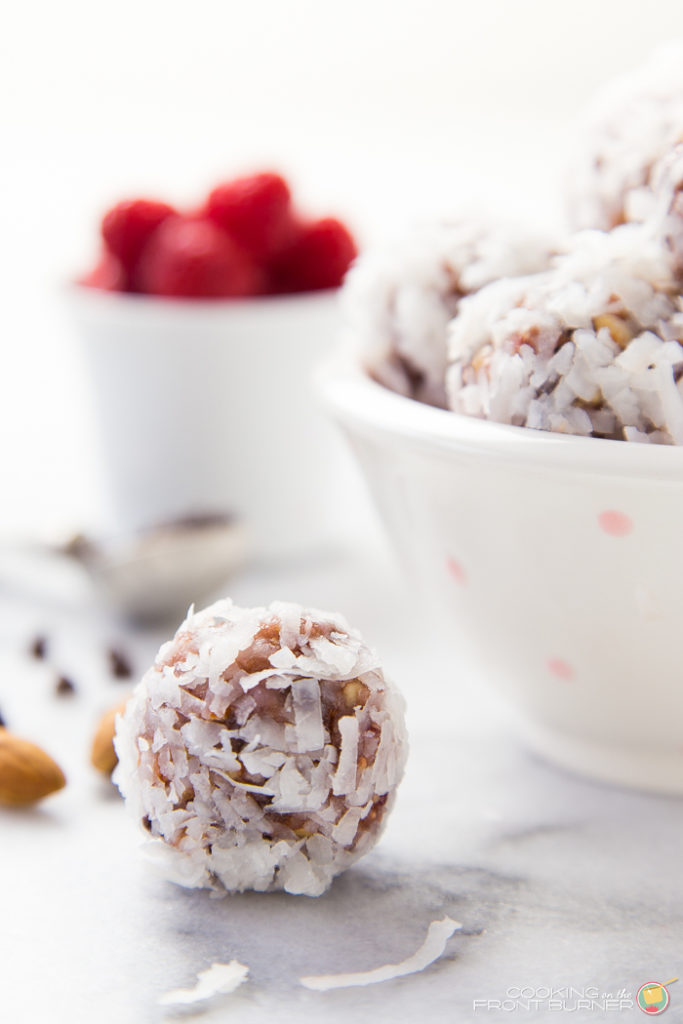 Get the Recipe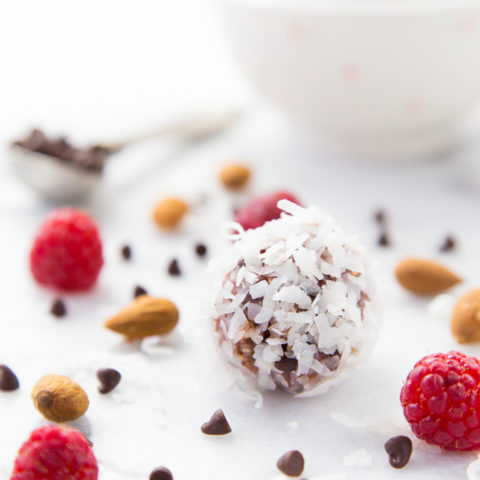 Raspberry Coconut Energy Bites
Need a quick pick me up? These Zinger inspired energy bites are so good!
Ingredients
¾ cup coconut
½ cup fresh raspberries
1 tablespoon honey
¼ cup almond butter
¼ cup craisins
¼ cup chopped dates
½ cup almonds
½ cup mini chocolate chips
additional coconut for rolling the bites
Instructions
In a food processor add the ¾ cup coconut, raspberries, honey, dates, craisins, almonds, and almond butter
Keep pulsing until the mixture is mixed well - you'll have to stop and scrape bowl once in a while.
Transfer mixture to a medium bowl and add in by spoon the chips
Take about a bit more than a tablespoon and roll into a ball then roll into coconut
Place in refrigerator for about an hour to firm up and keep stored in refrigerator
Nutrition Information:
Yield:

15
Serving Size:

1
Amount Per Serving:
Calories:

133
Total Fat:

8g
Saturated Fat:

3g
Cholesterol:

1mg
Sodium:

7mg
Fiber:

2g
Sugar:

11g
Protein:

3g
Other bites you might like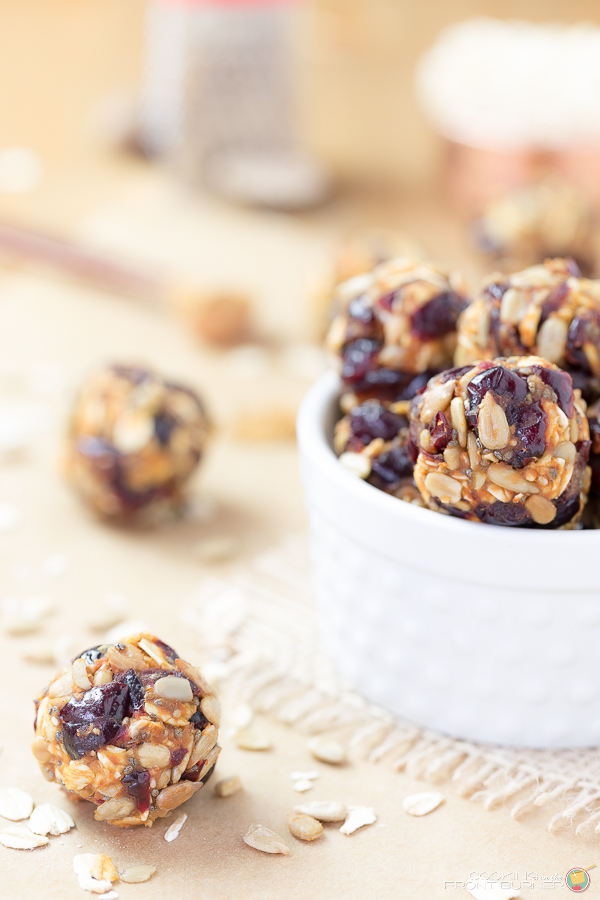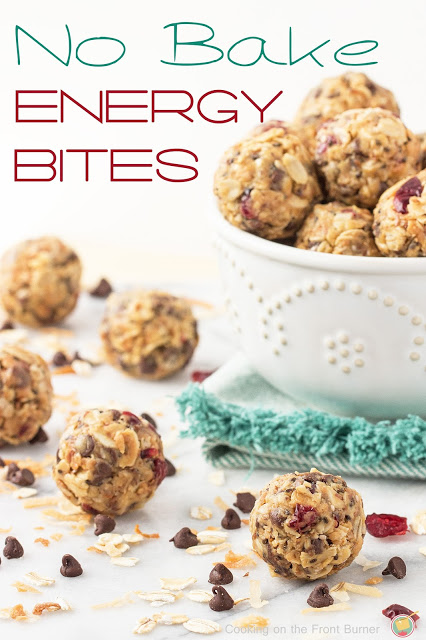 About the Author
Recent Posts
Recipe Index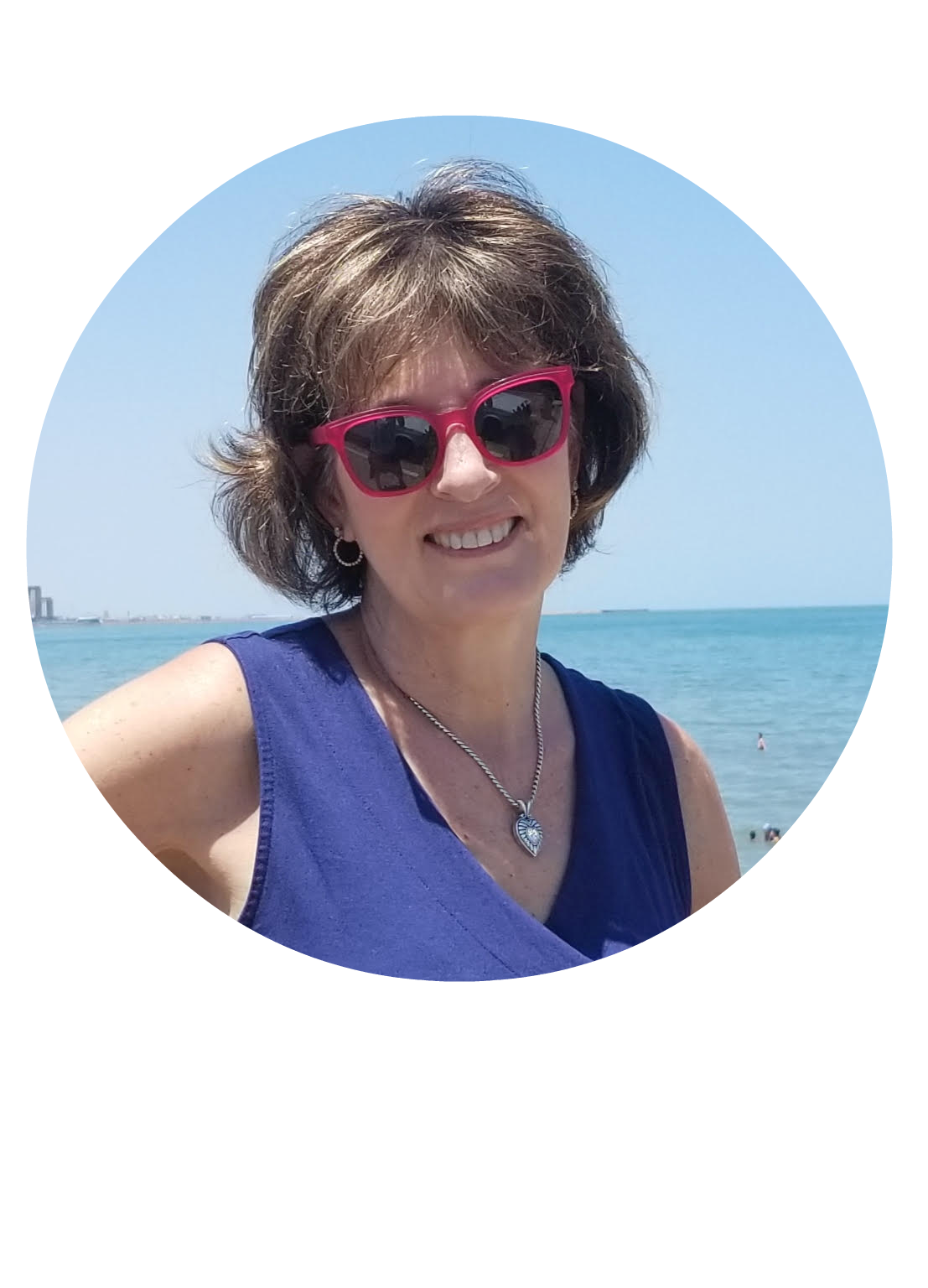 We are all about sharing our love of good food so on the blog you will find easy recipes to enjoy with your family and friends.  We hope to inspire you to host a gathering to create special memories.  Most recipes are step by step so you can feel confident in the kitchen.  Take a look around to find everything from breakfast to dinner and everything in-between!