A fun treat for Halloween! These pumpkin popcorn balls are to please young and old alike!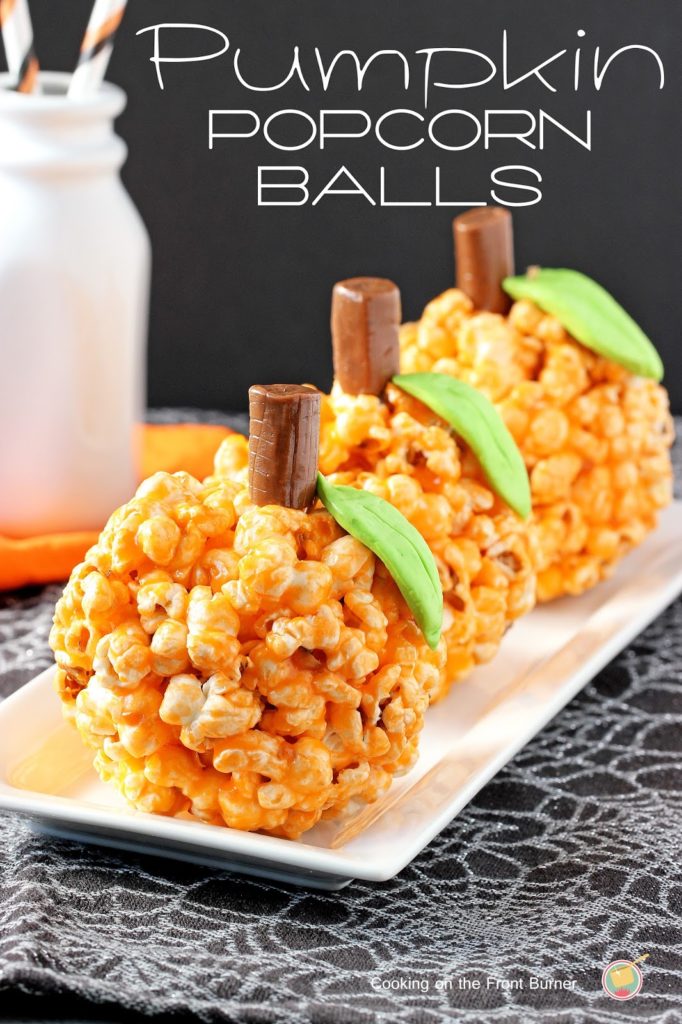 Since Halloween is just around the corner, today I'm sharing these Pumpkin Popcorn Balls that is a kid-friendly recipe, that of course, adults can enjoy too!
My kids are grownup and gone but in a couple years my granddaughter will be ready to help me so I'll be holding onto this recipe for future use. I love
having little kitchen helpers!
Back in the day (aka my era!), homemade popcorn balls were given to us trick or treaters.
I think now handing out homemade goodies are a thing of the past but there is no reason you can't make a batch to share at home or for that party you might be having.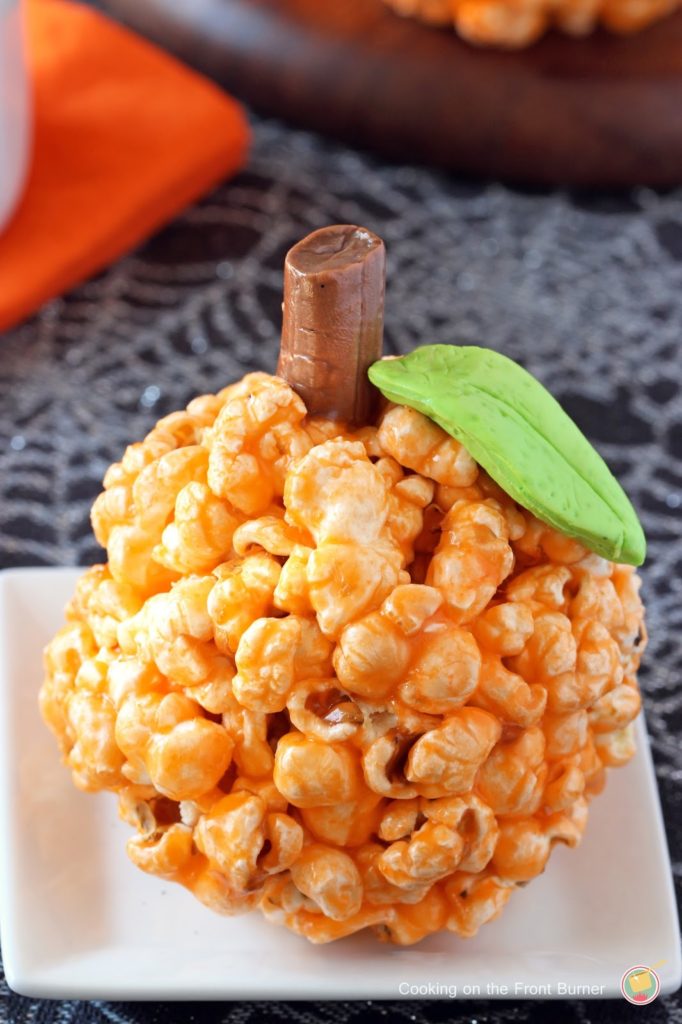 Trick or Treat - hope you enjoy this recipe!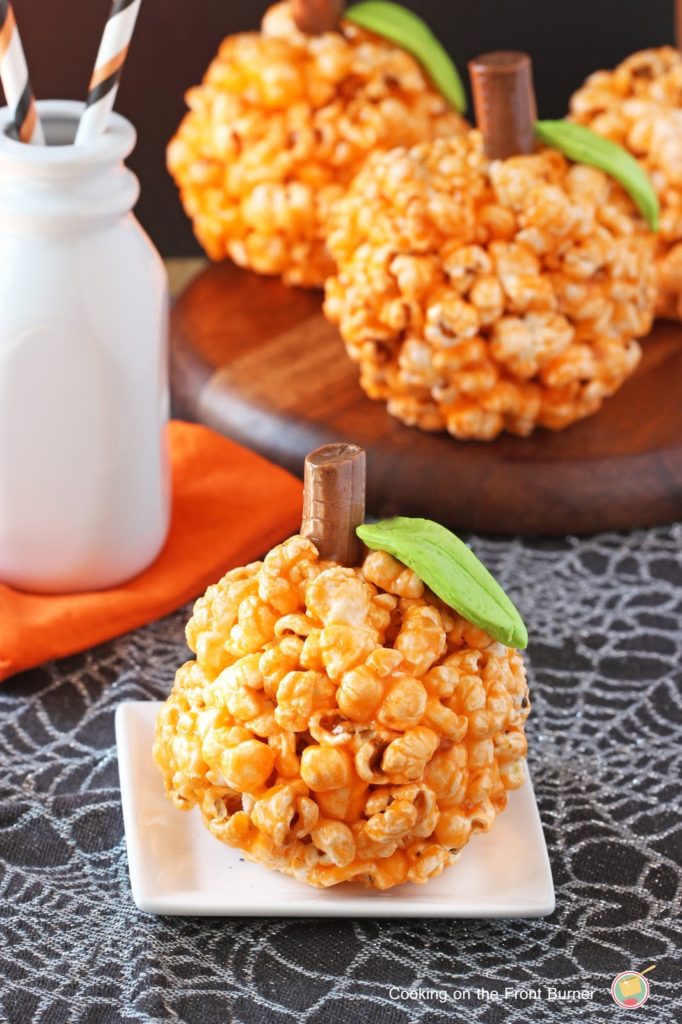 Another fun Halloween snack!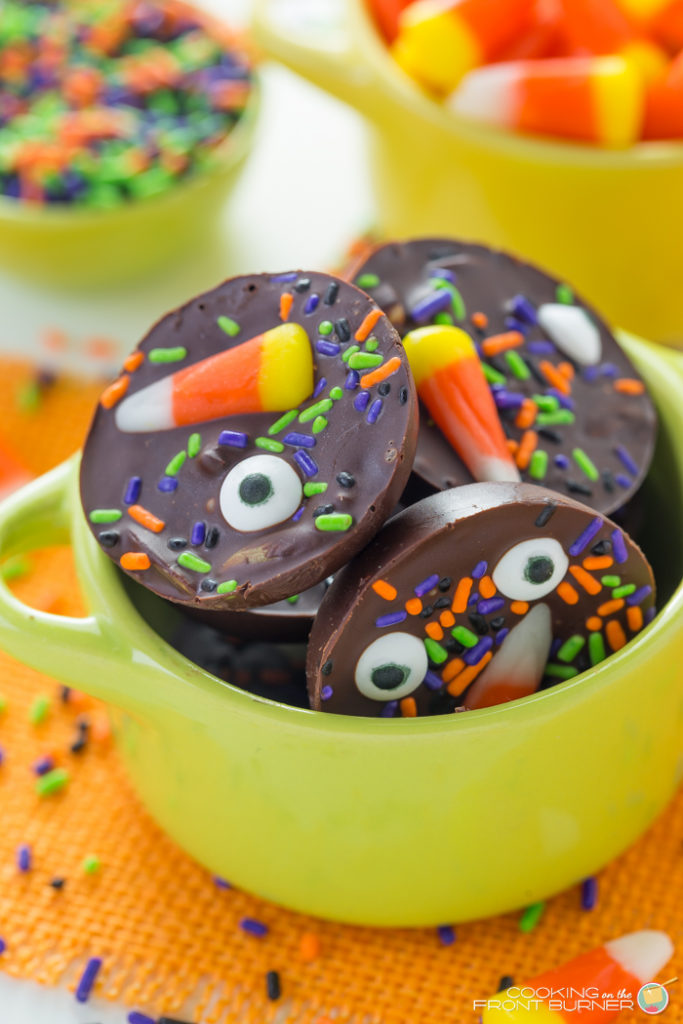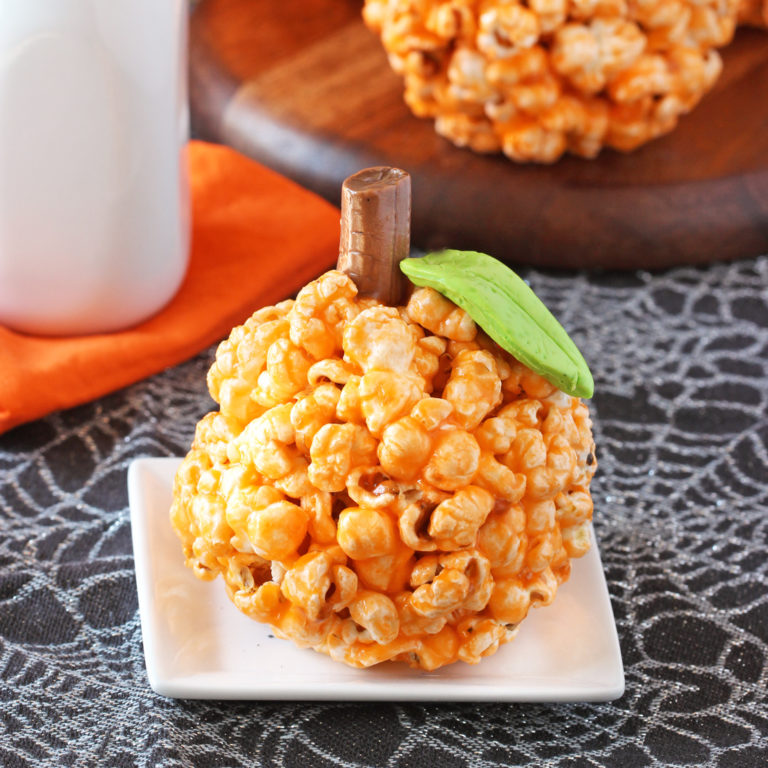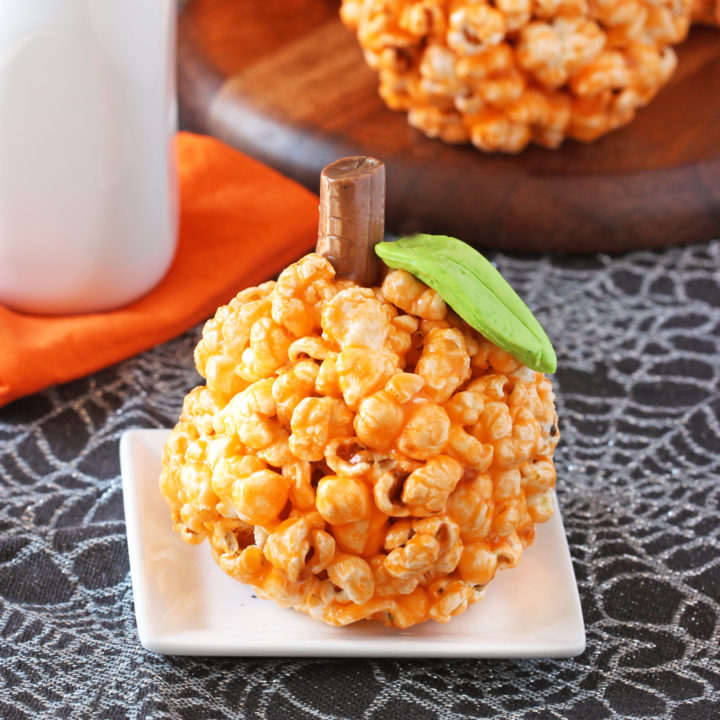 Pumpkin Popcorn Balls
Total Time:
2 hours
15 minutes
Ingredients
½ cup butter
1 box orange flavored jello (3 oz)
¼ cup corn syrup
¼ teaspoon baking soda
1 cup unpopped pop corn (popped and be sure to remove unpopped kernals)
Mini toosties roll candies
Green Laffy Taffy – rolled and cut into leaves
Instructions
Melt the butter in a microwavable bowl(large enough to also hold popcorn
Stir in the corn syrup and jello and mix well
Place back in microwave and cook about 1 minute until it comes to a full boil (add more time if necessary)
Stir then mix in the baking soda and continuing stirring for 2 minutes
Add popcorn and microwave for 30 seconds.
Wearing disposable gloves (or baggies on your hands) shape into about 4-5 balls*. (use cooking spray to coat gloves or bags
Place tootsie roll in center with still warm and add leaf on side
These will set up in about 2 hours
Notes
*Let the balls set up a bit and reshape if needed