This Prosciutto Wrapped Asparagus is a elegant appetizer but not too fussy!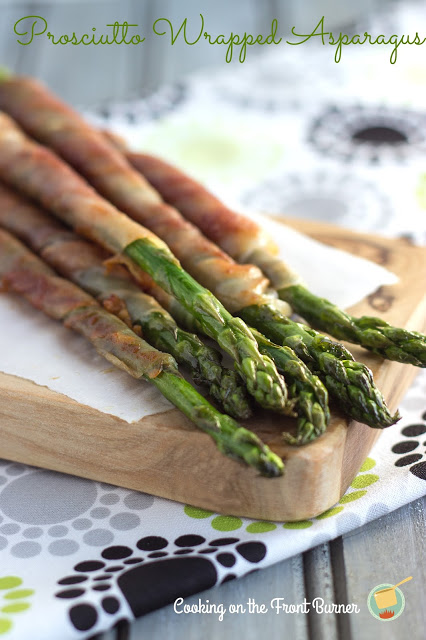 Today I have a quick, easy and impressive appetizer for you. As I mentioned yesterday, we celebrated the DIY Guy's birthday this past Sunday. I made some of his favorites foods and tried some new ones - this happens to be something new (not old, borrowed or blue!).
For this recipe you will need:
- a bunch of asparagus, washed
- thinly sliced prosciutto sliced in half lengthwise (Trader Joe's sells a package with 8 slices)
- olive oil
That's it! Cut off about an inch from the bottom of asparagus. Place the asparagus at a 45 degree angle on the prosciutto and wind up to the top (leave the tops exposed as pictured). One package made 16 spears. Brush about 1 ½ tablespoons of olive oil in a large skillet and heat over medium high until the pan is hot (but not smoking). Place the spears in the pan and brown until crispy on all sides. Drain a bit on paper towels.
These were really good but just to warn you they are a bit on the salty side due to the prosciutto. I'm thinking these would be good with some sort of dipping sauce.... maybe something horseradish based. I'll try that next time.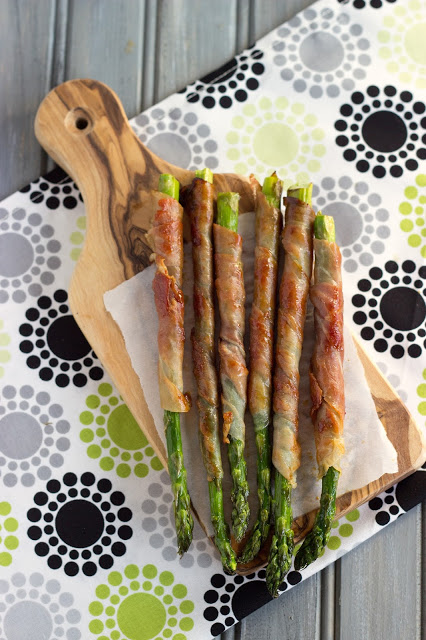 Stayed tuned for another menu item!!
About the Author
Recent Posts
Recipe Index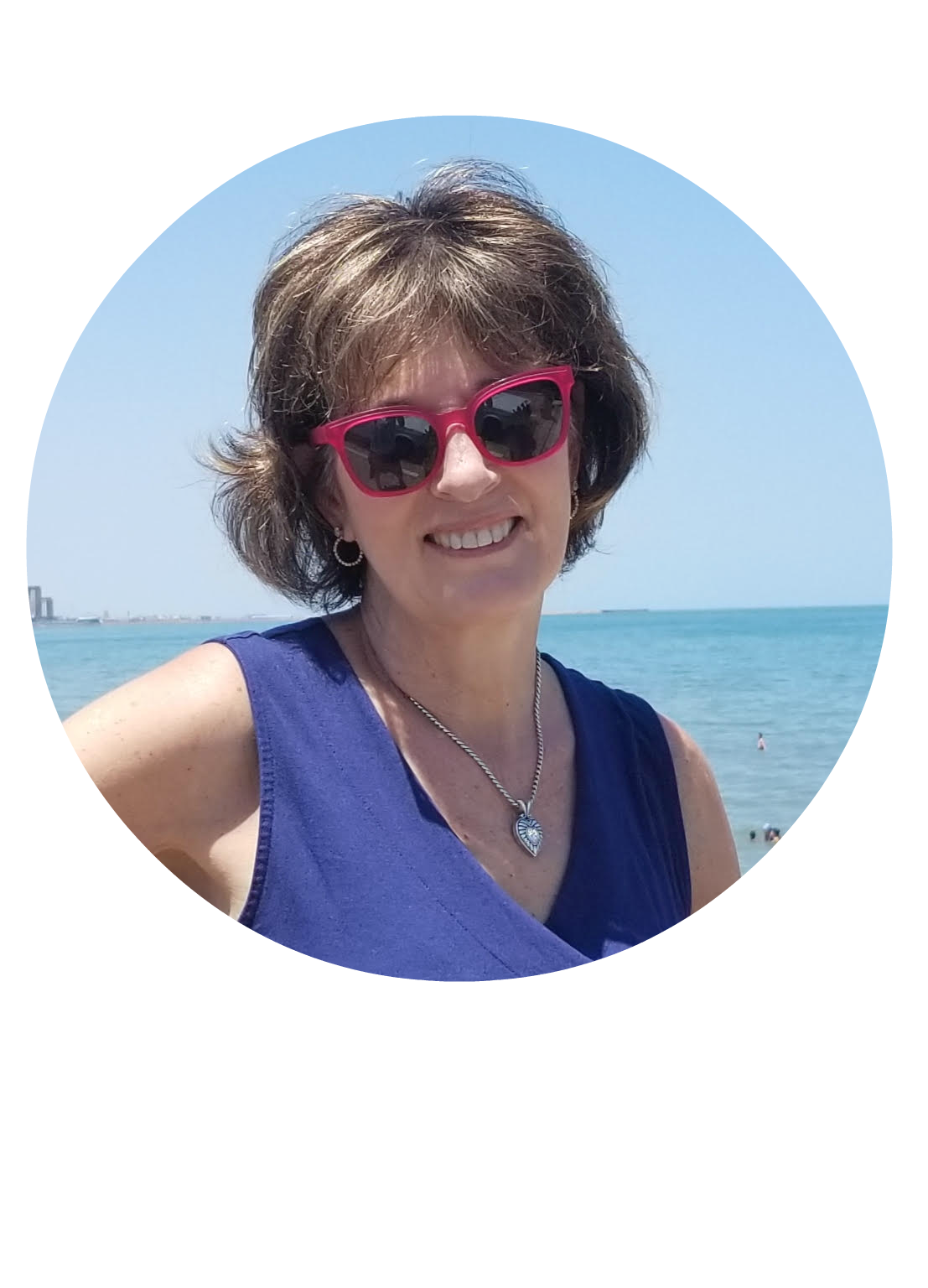 We are all about sharing our love of good food so on the blog you will find easy recipes to enjoy with your family and friends.  We hope to inspire you to host a gathering to create special memories.  Most recipes are step by step so you can feel confident in the kitchen.  Take a look around to find everything from breakfast to dinner and everything in-between!