This tasty Pina Colada Dip is perfect with fresh fruit bursting with tropical flavors with coconut and pineapple.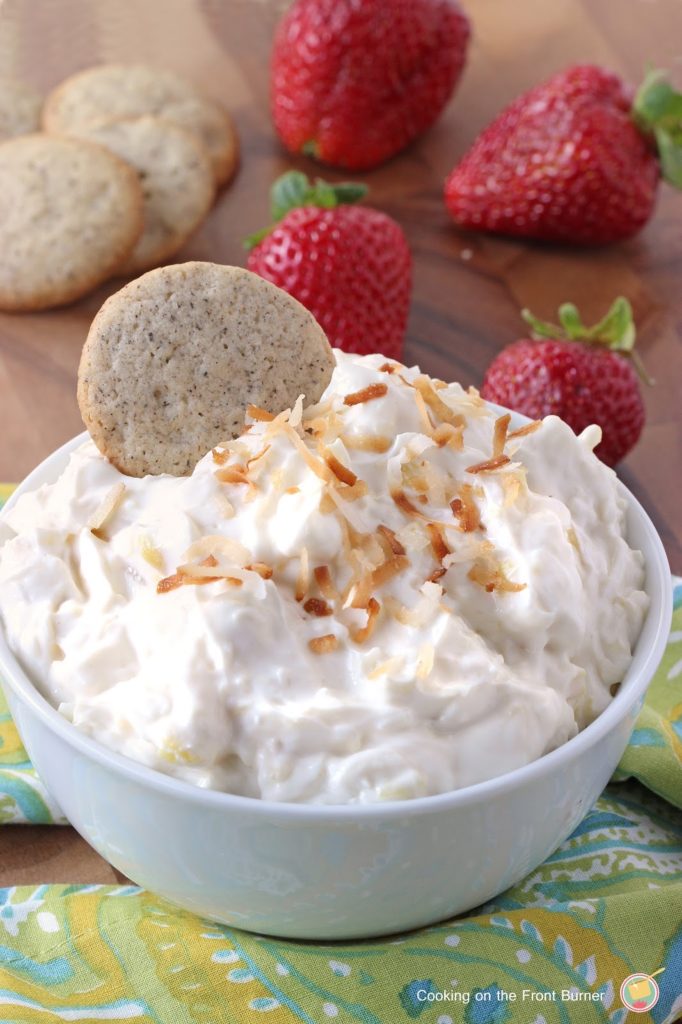 I kind of feel like I want to break out in song "If you like pina coladas" but I won't - I'm not one who can carry a tune! But I do want to sing praises for this Pina Colada Dip.
It only has 4 ingredients, comes together in 5 minutes and is soooo good.
Coconut and pineapple are some of my favorite combo of flavors - it really just reminds me of being on a beach with a tasty beverage in hand.
This version is non-alcoholic, though I suppose you could add a tad of rum to this but it really doesn't need it and keeps it kid friendly. Besides fresh fruit, vanilla wafers make good dippers and the ones I found had real vanilla bean in them - great flavor and guess where I found them - yep Trader Joe's.
I keep plugging them but I really do shop there at least once a week (TJ's if you are reading this, I'd be happy to be an ambassador!)
Maybe you'll want to break out in song! Or just get a dipper and dig in!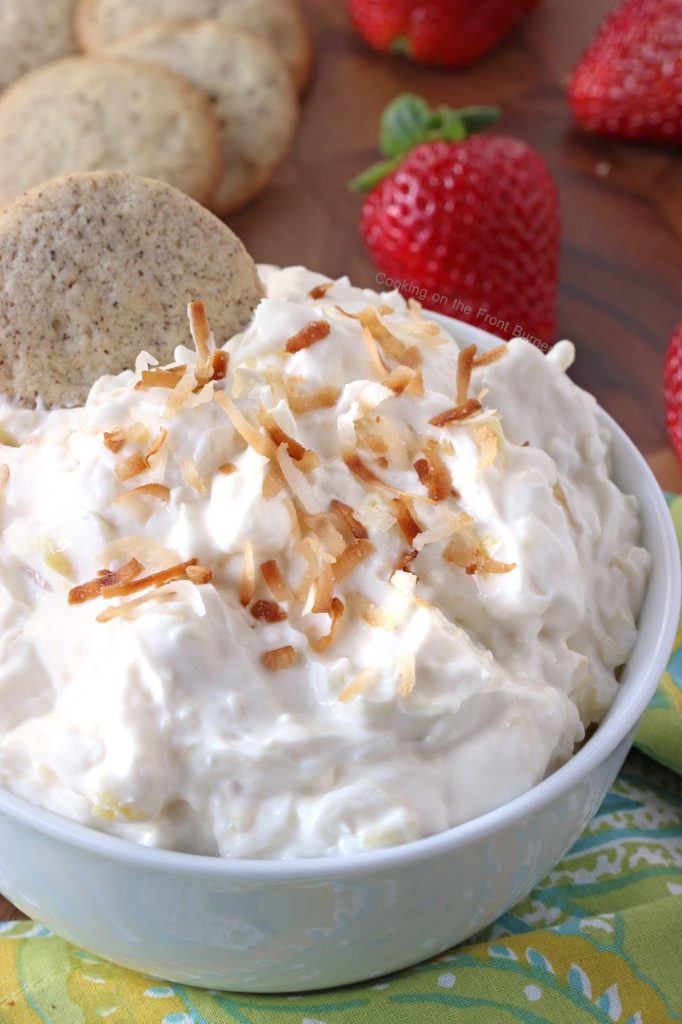 Here's another dip recipe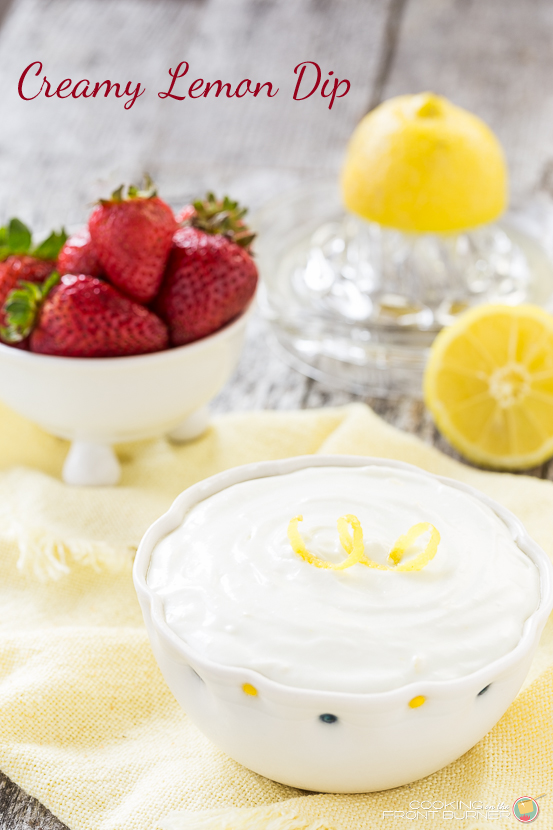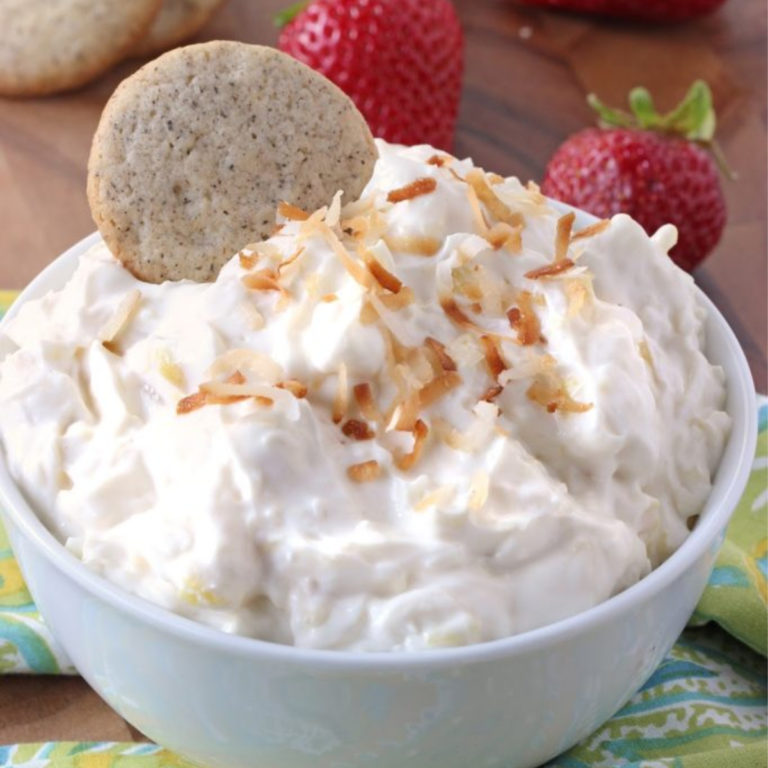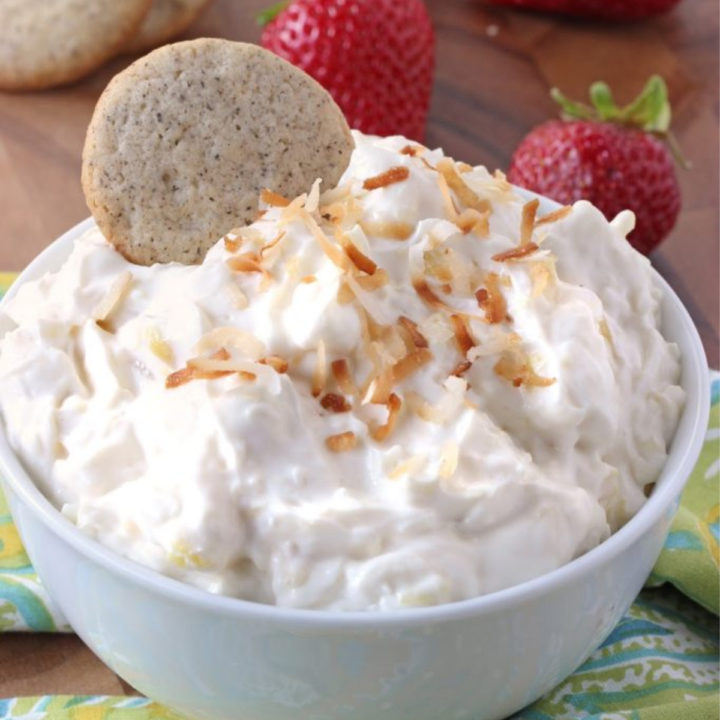 Pina Colada Dip
A tropical treat for dipping fruit or cookies
Ingredients
4 oz. light cream cheese softened
6 oz. Vanilla Cultured Coconut Milk* (or vanilla yogurt)
⅓ cup crushed pineapple well drained
2 tbls shredded coconut
toasted coconut if desired
Fresh fruit
Vanilla wafers
Instructions
Combine cream cheese, yogurt, pineapple and coconut in a small bowl – you can either chill it or serve when made.
Serve with fruit or wafers