This Pear and Walnut Salad with Cranberry Vinaigrette make a great side dish!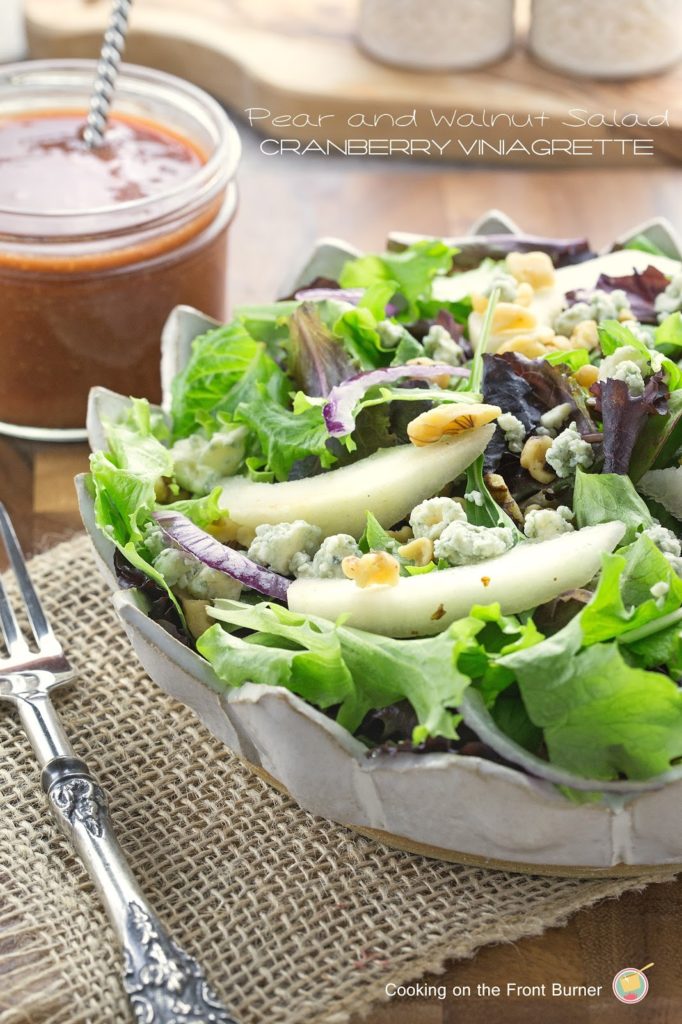 How do you feel about salads? Do you love ones with lots of stuff?? Simple dressings? I love experimenting with them, different combos of ingredients and homemade dressings. So today I'm sharing this Pear and Walnut Salad with Cranberry Viniagrette. It would make a great side dish or make it big for a meal!
This one might be good for around turkey time when you have some leftover cranberry sauce (I used jellied for this dressing but whole berry would work as well). It's slightly tangy and really compliments the bleu cheese and pear. We loved it!
Pear and Walnut Salad with Cranberry Viniagrette
Prep Time: 10 minutes
Yield 2 salads
Ingredients
3 cups salad greens
¼ cup bleu cheese
¼ cup walnuts
sliced red onions
1 pear peeled, cored and sliced into 8 wedges
½ cup canned jellied cranberry sauce
¼ cup fresh orange juice (about 1 orange)
1 tablespoon olive oil
2 tablespoons balsamic vinegar
1 teaspoon honey
1 teaspoon minced peeled fresh ginger
¼ teaspoon salt
Instructions
On 2 plates divide greens, cheese, walnuts, red onion and pear
In a small food processor mix together cranberry sauce, orange juice, vinegar, ginger, olive oil, honey and salt.
Drizzle over salad
So speaking of the word viniagrette - I'm not sure how to spell it - this way or vinaigrette? Both came up on searches... What do you know? Help!
You won't need any help eating this salad though - you'll want it all for yourself!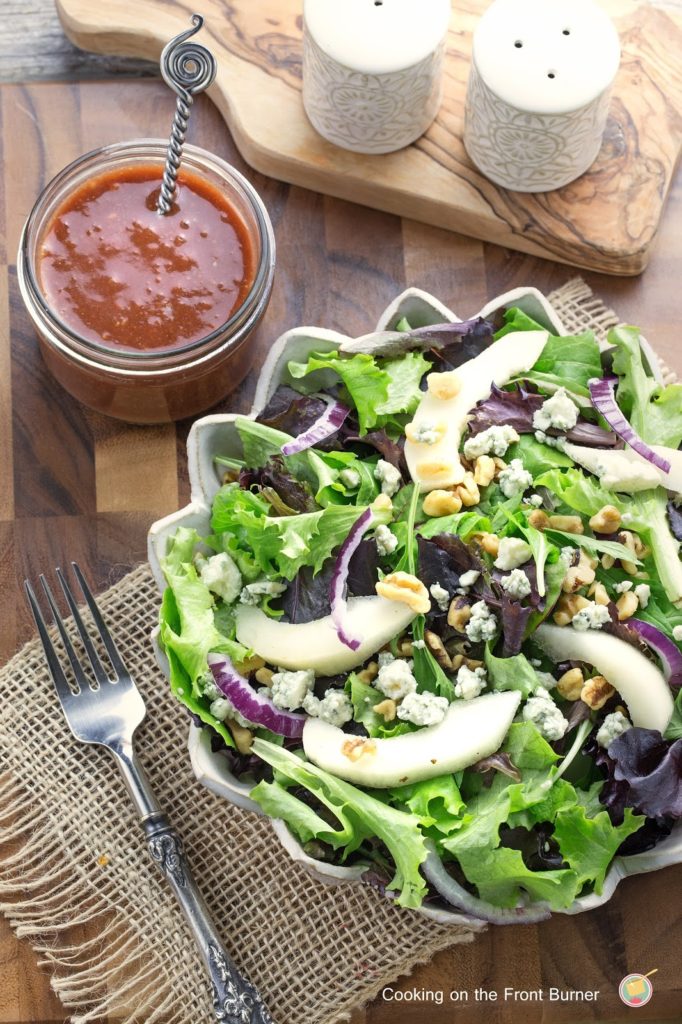 Another tasty recipe - Italian Chopped Salad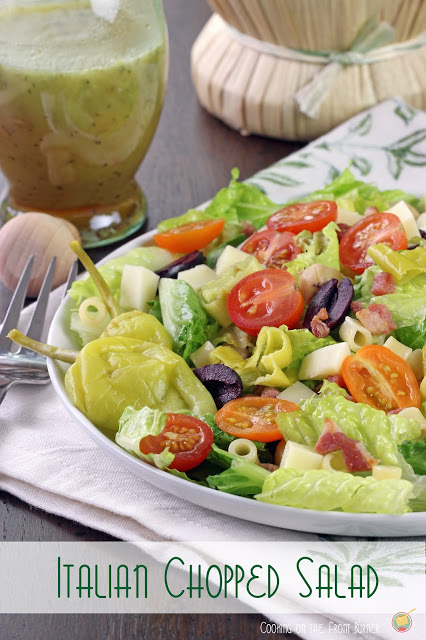 About the Author
Recent Posts
Recipe Index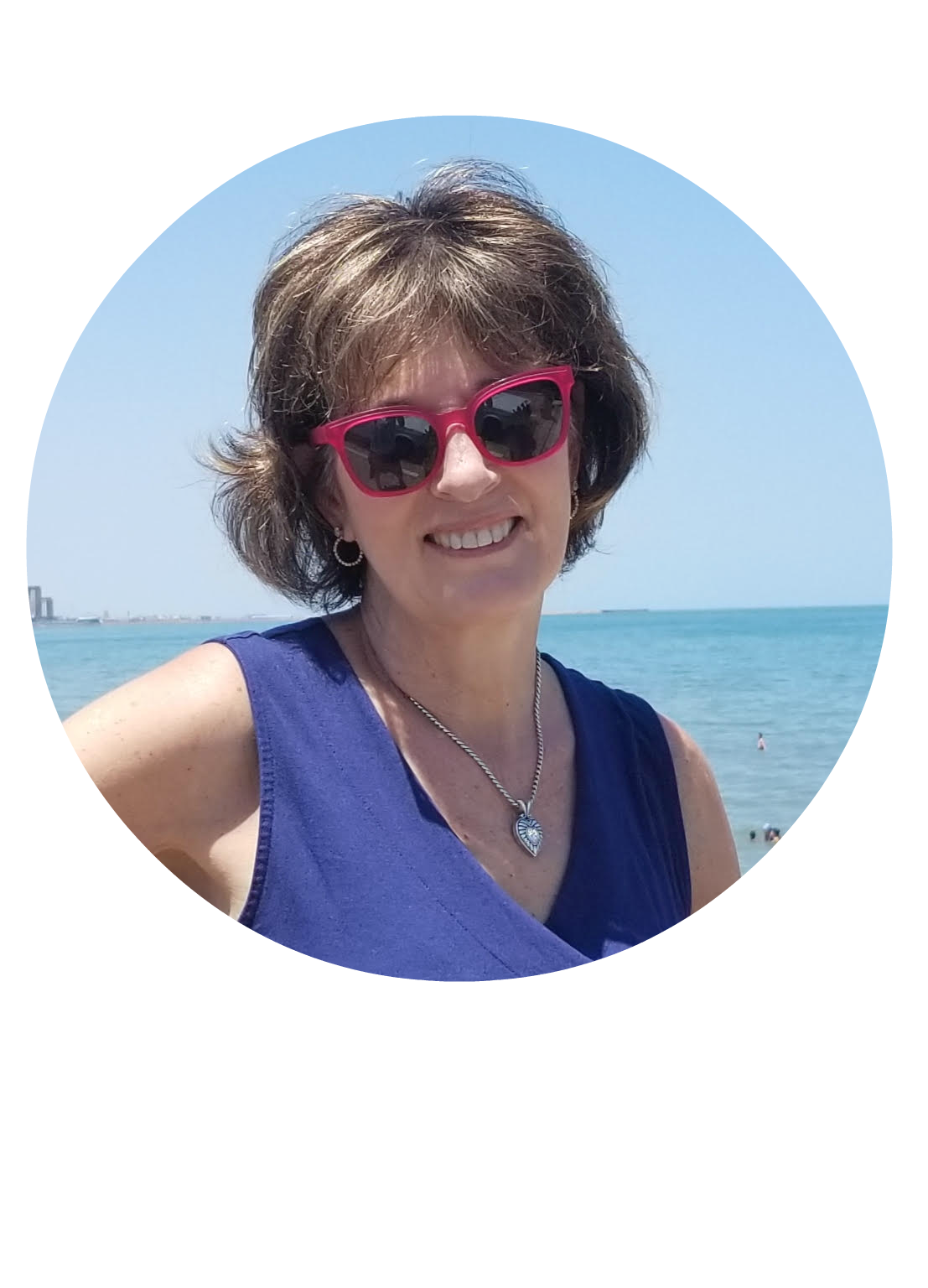 We are all about sharing our love of good food so on the blog you will find easy recipes to enjoy with your family and friends.  We hope to inspire you to host a gathering to create special memories.  Most recipes are step by step so you can feel confident in the kitchen.  Take a look around to find everything from breakfast to dinner and everything in-between!