Yum - you will love this Peach and Brie Grilled Flatbread! Tender peaches with brie cheese and crispy flatbread.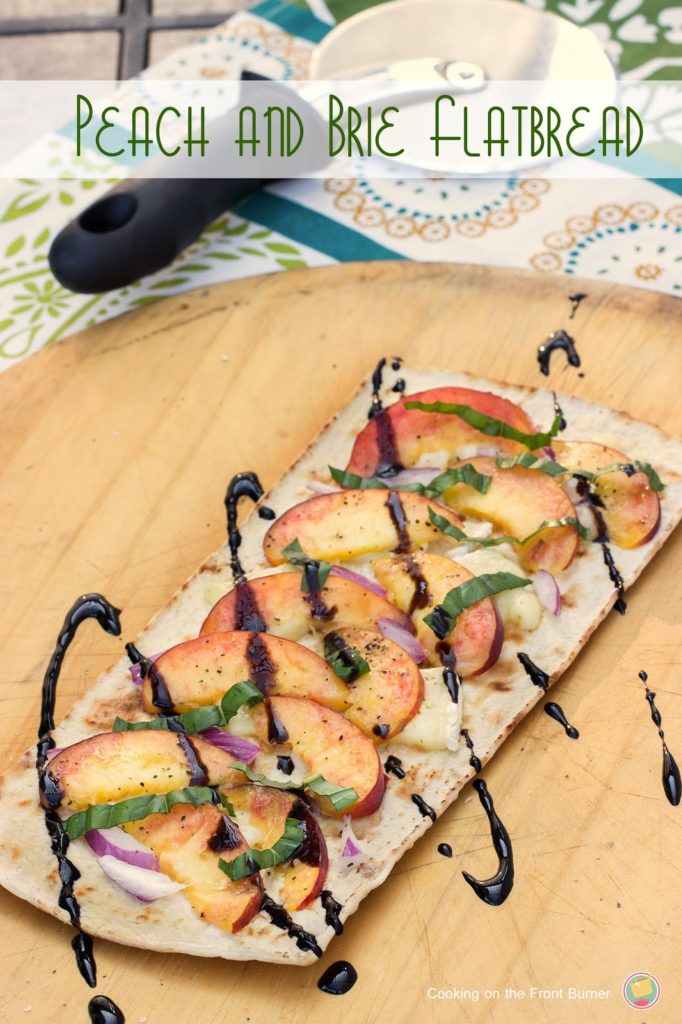 If you are looking for a different type of appetizer to serve your guests, be sure to give this Peach and Brie Grilled Flatbread a try.
My 'guest' for the night was The DIY Guy aka the official taste tester. A couple weeks ago I came home with a bunch of fresh peaches - I was up for trying some different recipes and he is not one to turn down food! We are a good team like that!
I think one of my favorite parts of this flatbread is the drizzle of reduced balsamic vinegar paired with the peach - sweet with a bit of tang. Beside being very tasty, this recipe comes together quick.
We enjoyed a nice evening of sitting on our deck, relaxing and noshing on this new keeper recipe.
And speaking of the DIY Guy, today is his birthday. Since we are doing a bit of traveling now visiting family, we will probably eat on the road as we start heading back home today.
I'll be sure to make something nice for him later this week!
Who's your official taste tester???
Try this other tasty flatbread recipe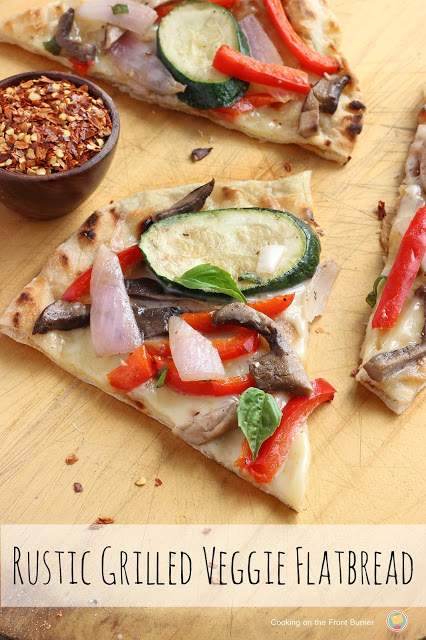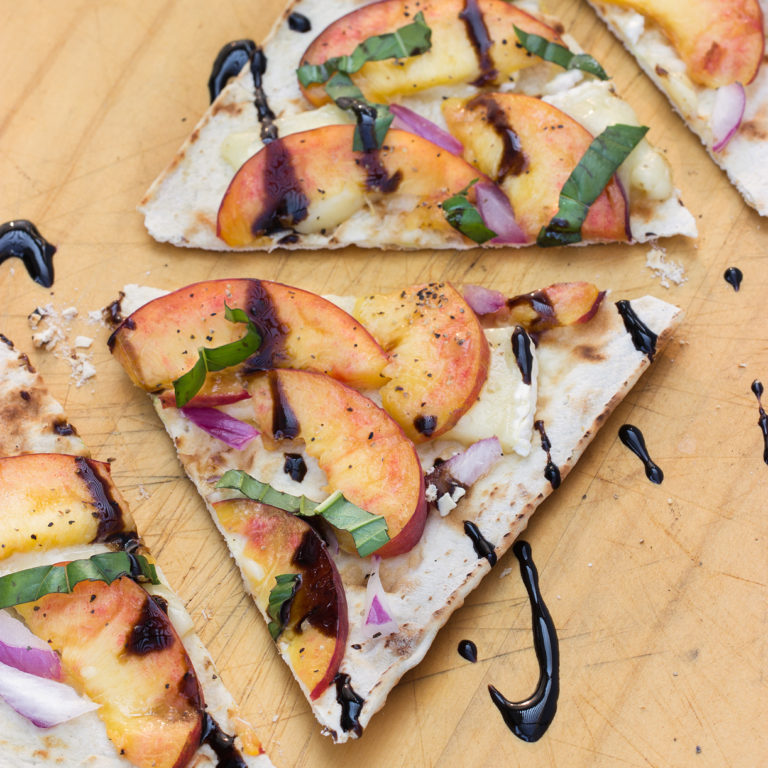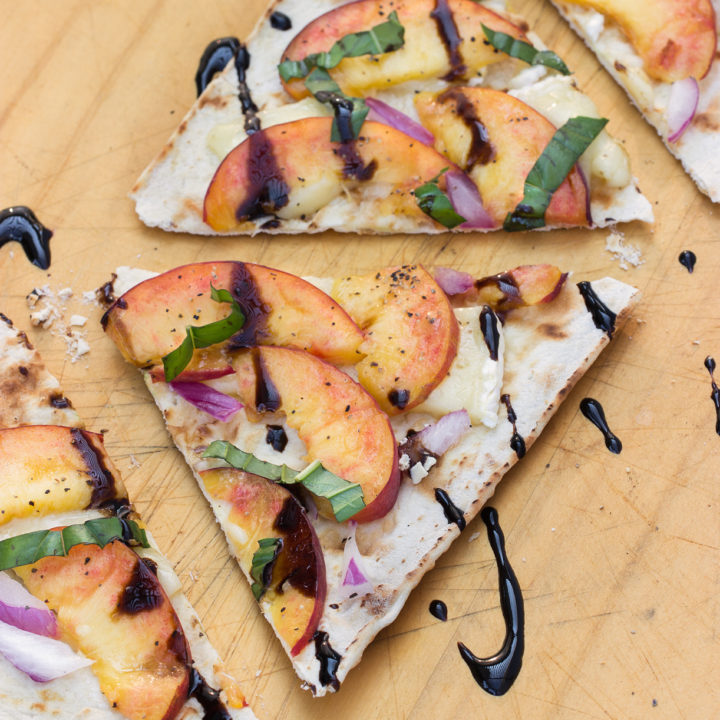 Peach and Brie Flatbread
A tasty flatbread using your grill
Ingredients
Store bought flatbread
Olive Oil
S&P
2 fresh peaches cut into ¼″ wedges
3 oz. brie cheese
¼ cup slivered red onions
Fresh basil leaves cut into thin strips
Balsamic glaze (you can find this at Trader Joe's or make your own by reducing balsamic vinegar on the stove over medium heat; reduce ½ cup to ¼ cup)
Instructions
Heat gas grill on medium
Brush one side of flatbread with some a bit of olive oil
Place on grill and cook for about 2-3 minutes until light brown
Remove and keep cooked side up
Top with bits of the brie cheese and arrange peaches, place onions on flatbreads then sprinkle with S&P.
Place back on grill and cook another 2-3 minutes until crust is light brown and cheese is melty.
Remove and top with basil strips and drizzle with balsamic glaze
Notes
The amount of ingredients depends on the size of your flatbread. Mine were about 6″ by 12″